How to make Trolls plushies!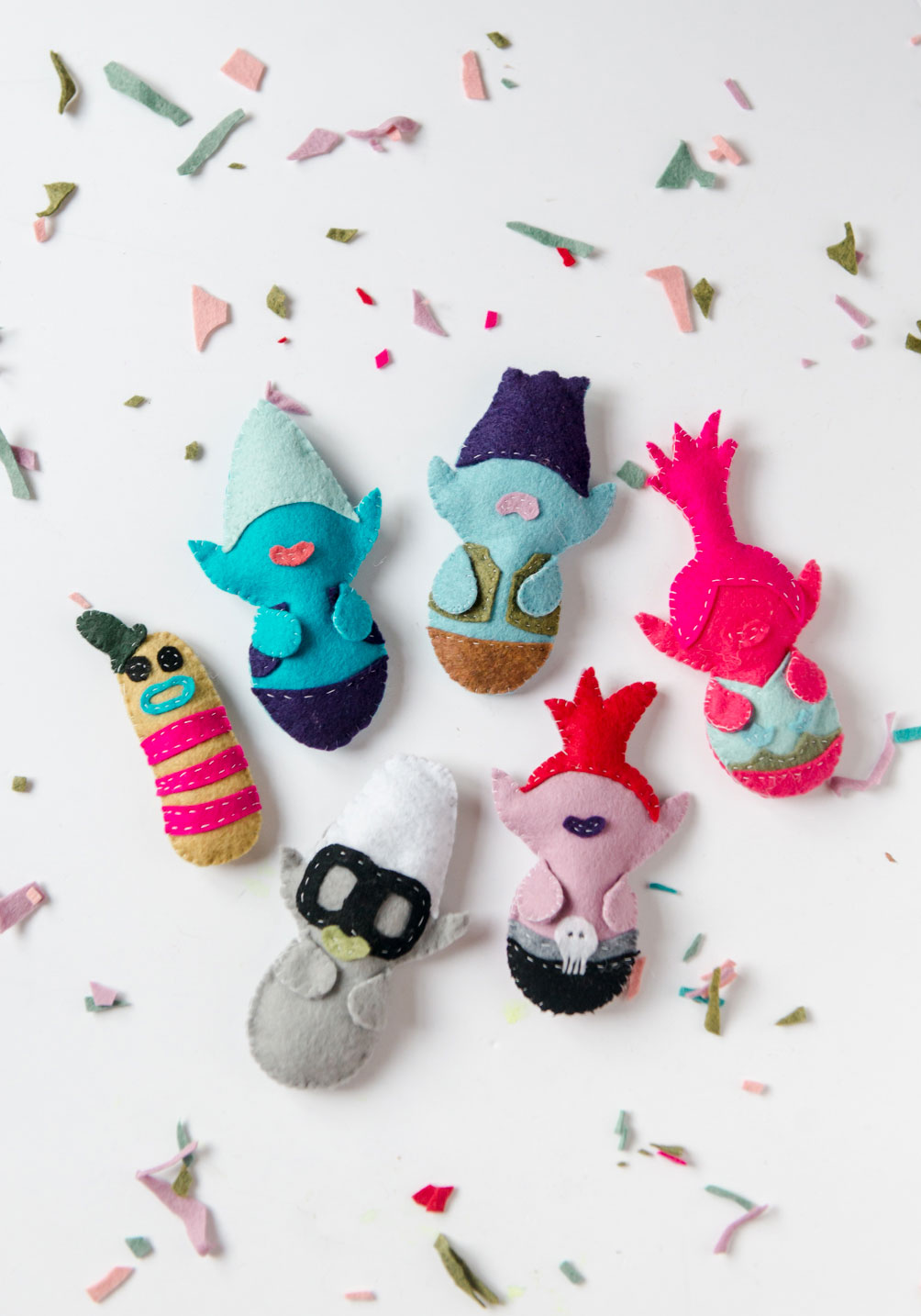 Softies or plushies are some of my favorite things to sew, especially by hand! They are a simple project that can EASILY be done in front of my fave Hallmark movie or night time TV show! 🙂 ANDDDDD it's a fun project to introduce kiddos to sewing!
Trixie, from Sew a Softie, is hosting a softie hop for this Holiday season and today I am sharing my pattern for these adorable Trolls plushies (yes, I know they aren't super "HOLIDAY" buuuuuuuuut stick with me)! 🙂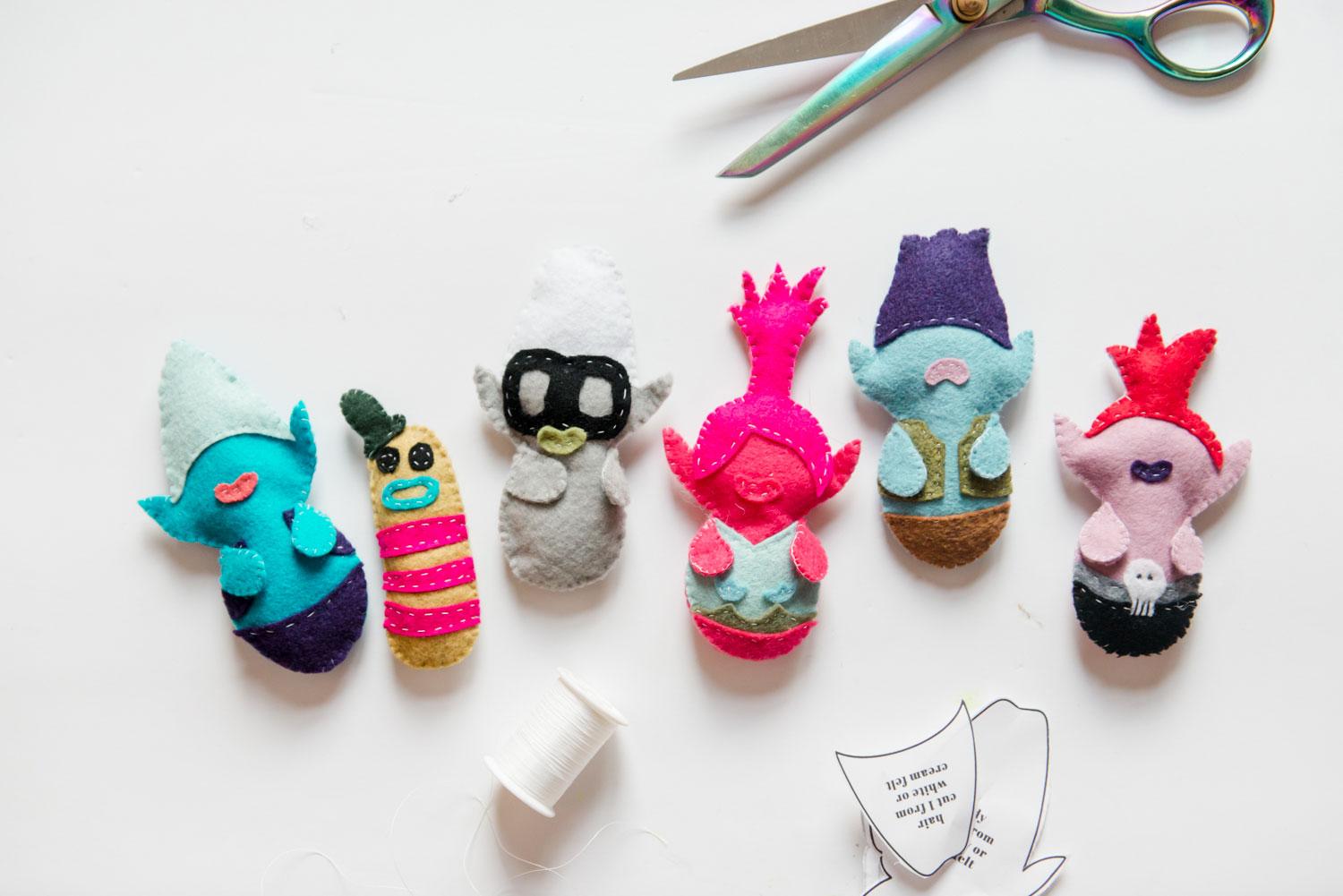 OK! So Trixie started this Sew a Softie initiative to inspire kids and adults to learn to sew! ANNND my favorite thing about sewing softies is that you can take ANY drawing, idea, or sketch and turn it into pieces that come together to form a plushie! 🙂
SOOOO! Of course since Esther LOVES the new Trolls World Tour movie (you can see our Halloween costumes that she was DETERMINED to make happen HERE) I just HADDDD to make some small plushies for her to open on Christmas morning. Below you can find all of the PDF patterns for each character and some tips for sewing all of them together! 🙂
(I think my next make is a felt trolls house zipper pouch to keep them all in….duh)! 🙂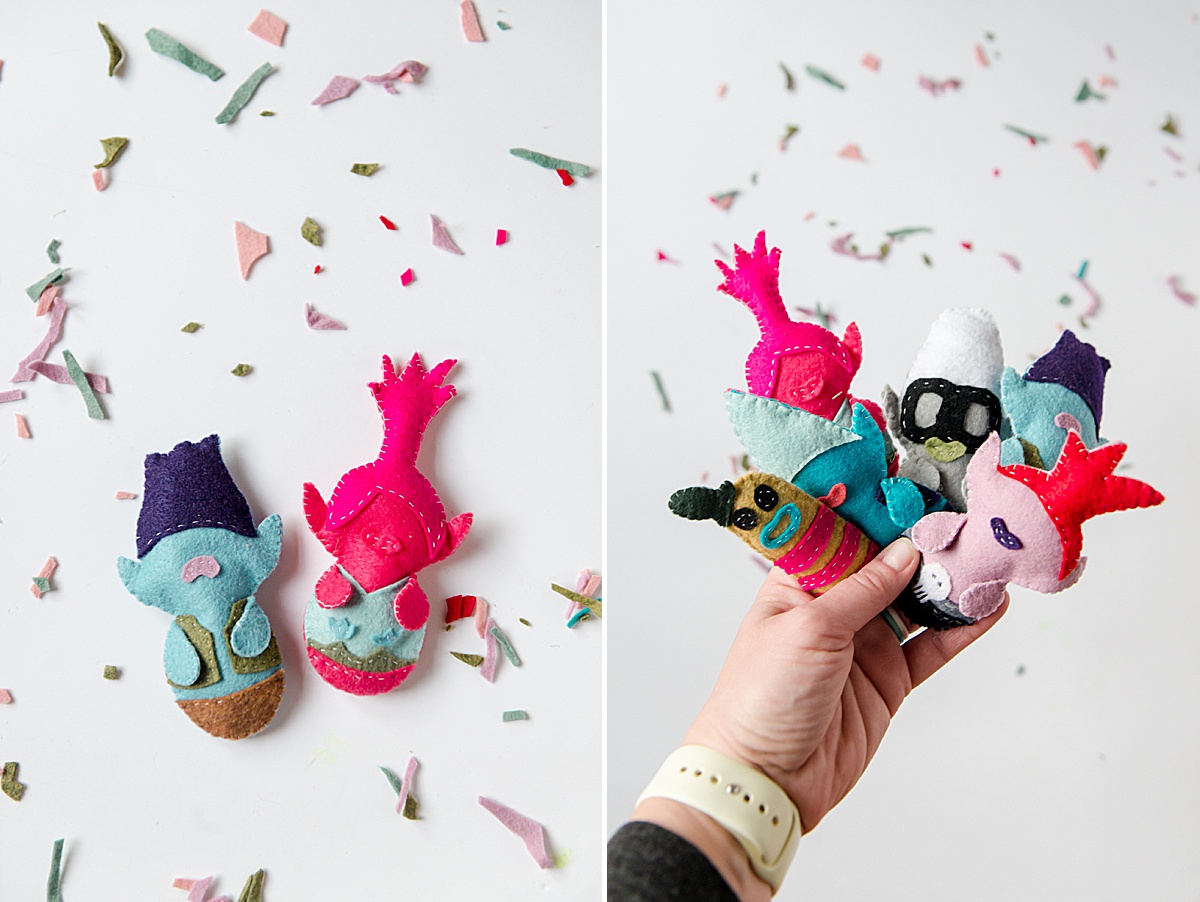 Download the PDF patterns below:
POPPY
BRANCH
BIGGIE
MR. DINKLES
QUEEN BARB
TINY DIAMOND
Materials:
Various colors of felt
Sharp scissors
Needle + thread
Stuffing or polyfil
Instructions:
Download the character PDFs and cut out all the pieces in the appropriate felt colors to correlate with their characters.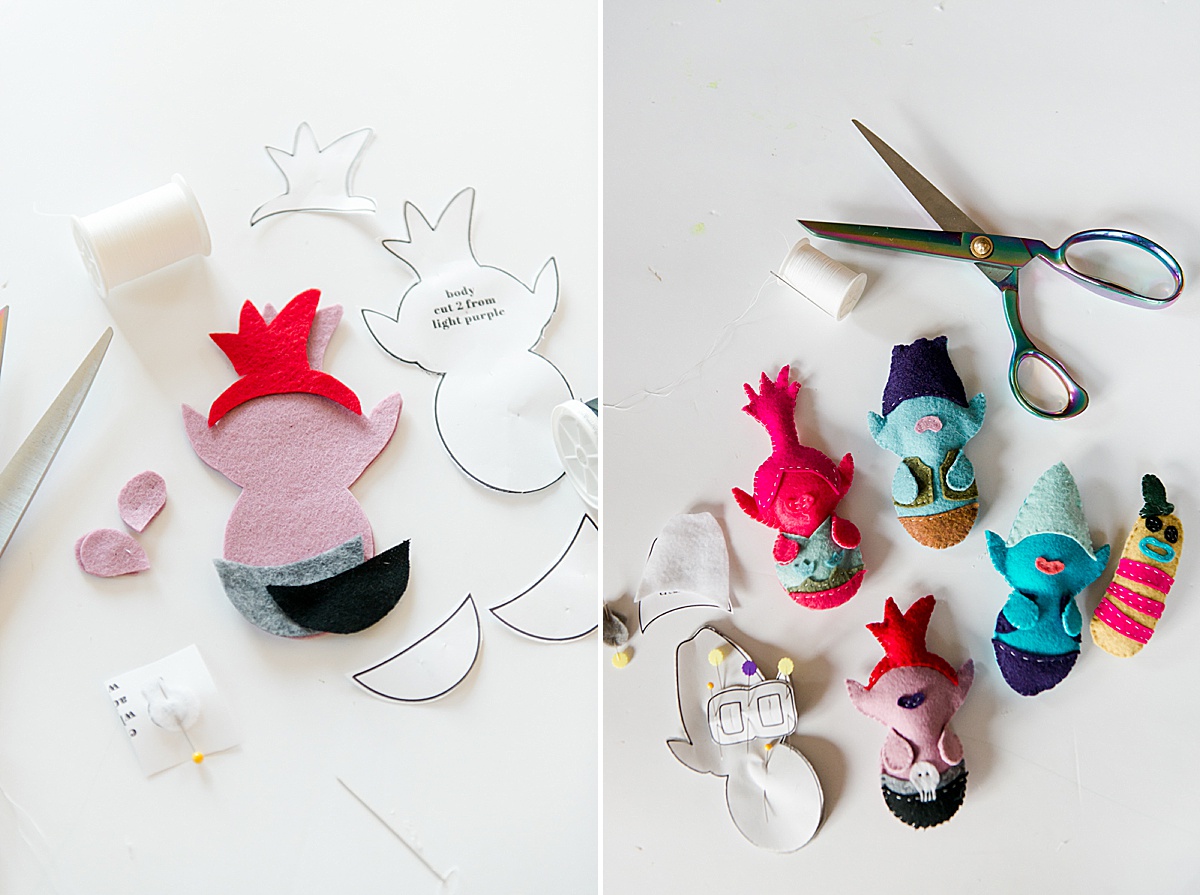 2. Begin by sewing the 2 arms. Using a blanket stitch, stitch 2 layers of each arm completely around; do the same with the 2nd arm (but remember that you will have to flip that one over so that you have 1 arm that fits nicely on each side of the body).
*note: I decided to add noses on each of the characters as I was sewing them together near the end (they are not included on the PDF pattern. If you'd like to add them, simply cut out a flattened heart shape for each nose).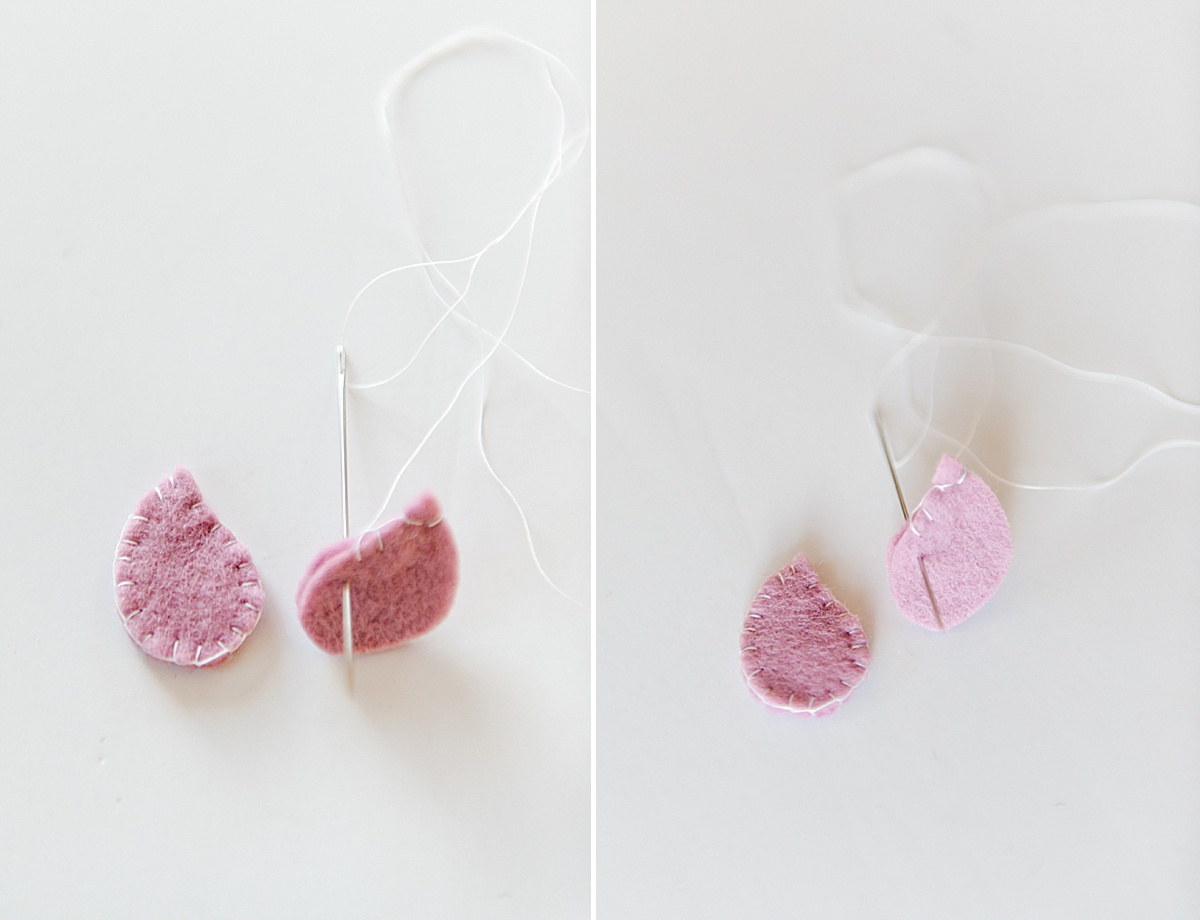 3. Add any hair, clothes or details using a running stitch. I didn't bother stitching around the outer edge of anything, instead I only ran a stitch across the areas that wouldn't be "picked up" using the blanket stitch around the outer edge to close the character in step 4.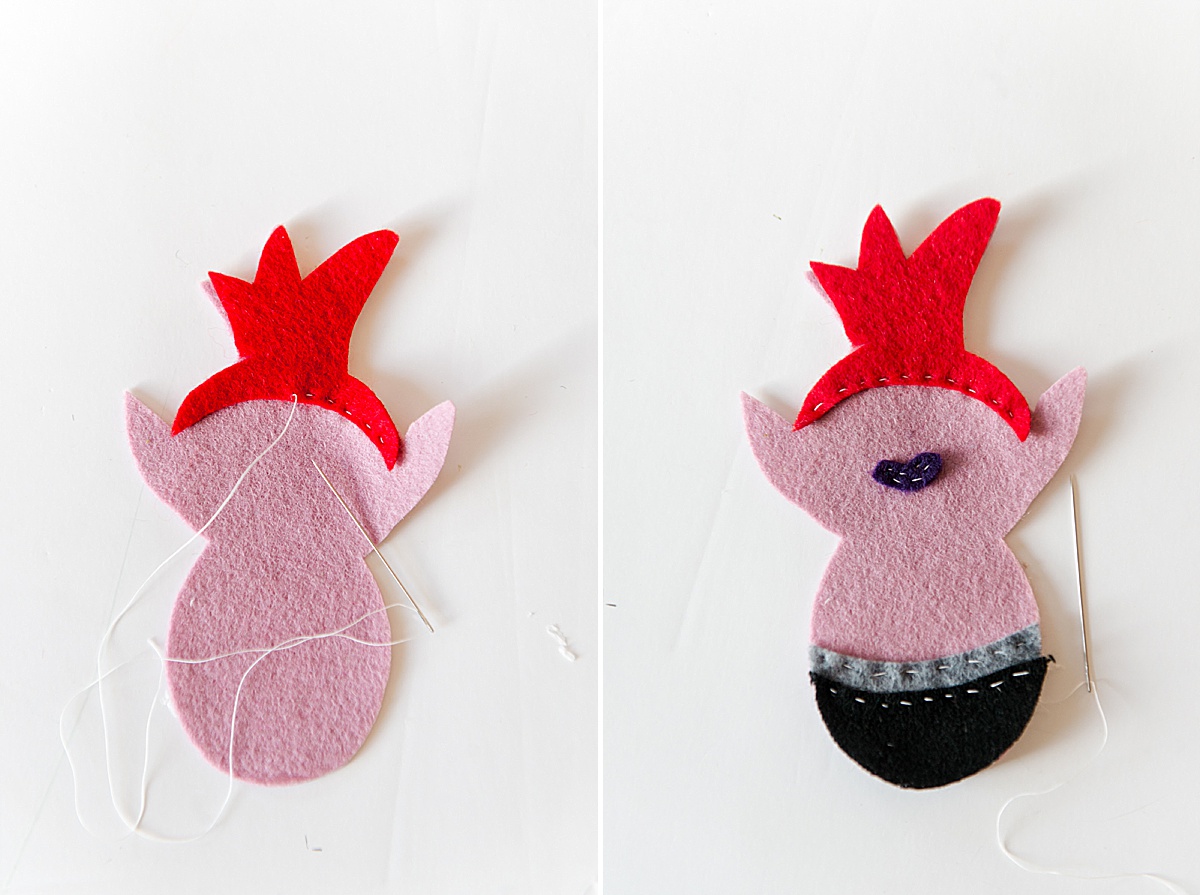 4. Layer all pieces together with the backing, the top (fully embellished) and then arms on top. Using a blanket stitch, begin at one arm and work around the outer edge of the character. Before you completely close it up, be sure to add stuffing or polyfil.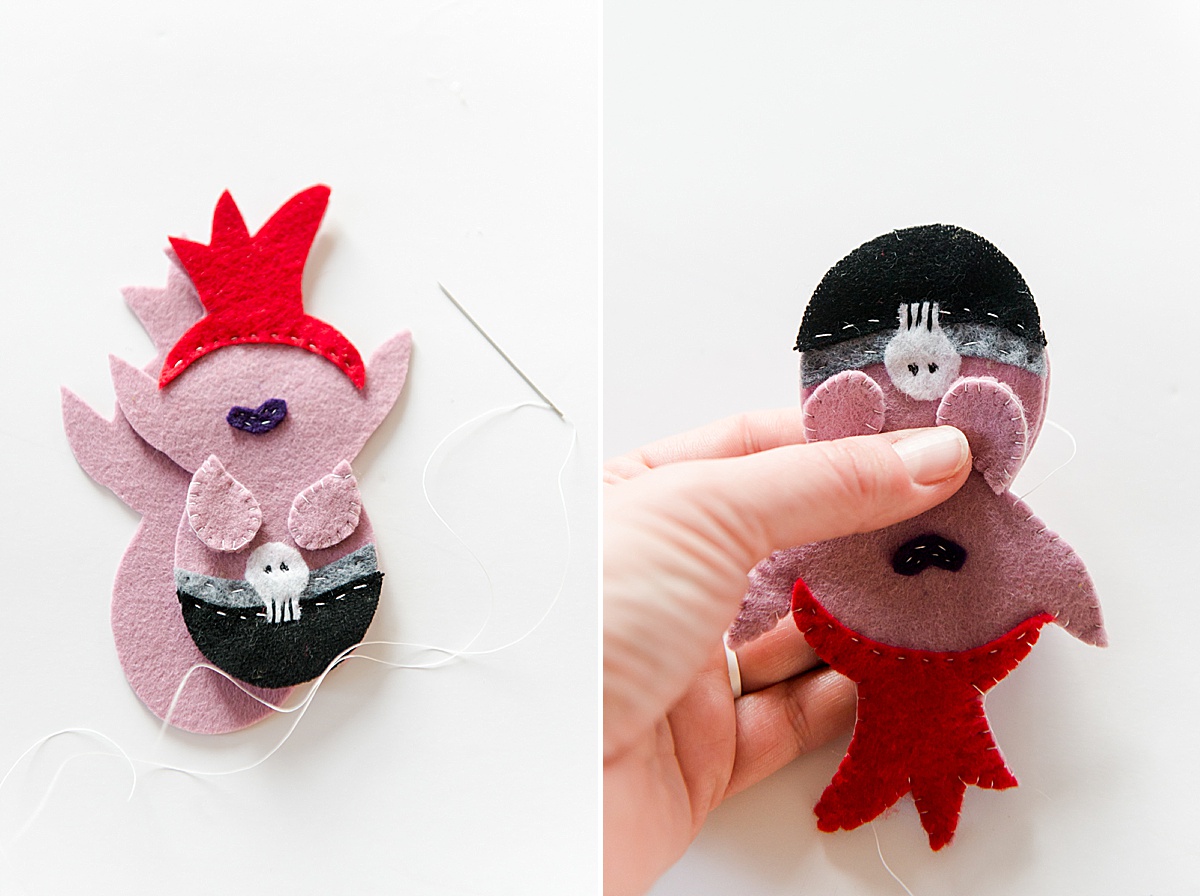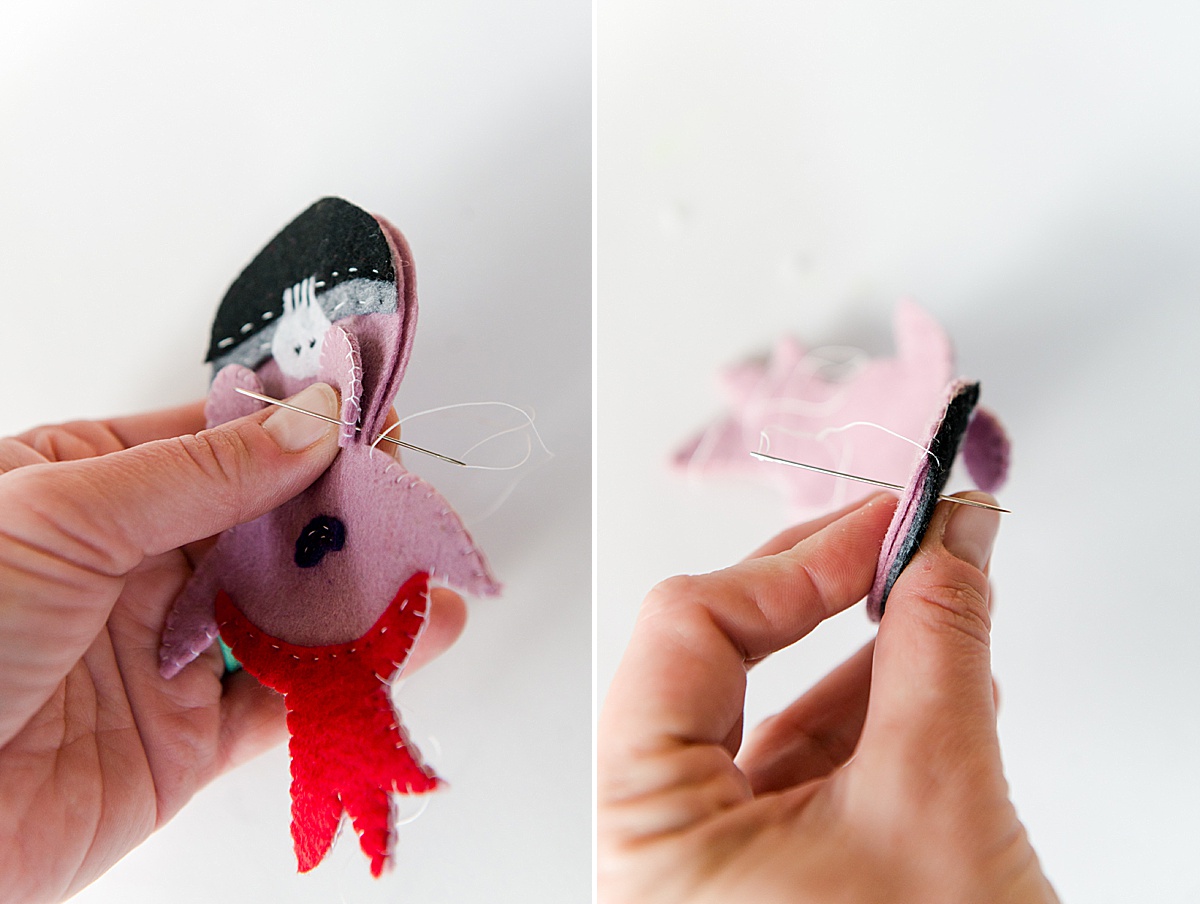 I am eagerly anticipating the look on Esther's face when she opens these on Christmas morning and I can only imagine how many adventures this gang will tag along on! 🙂