Colorful Christmas Luminaries + Free SVG file!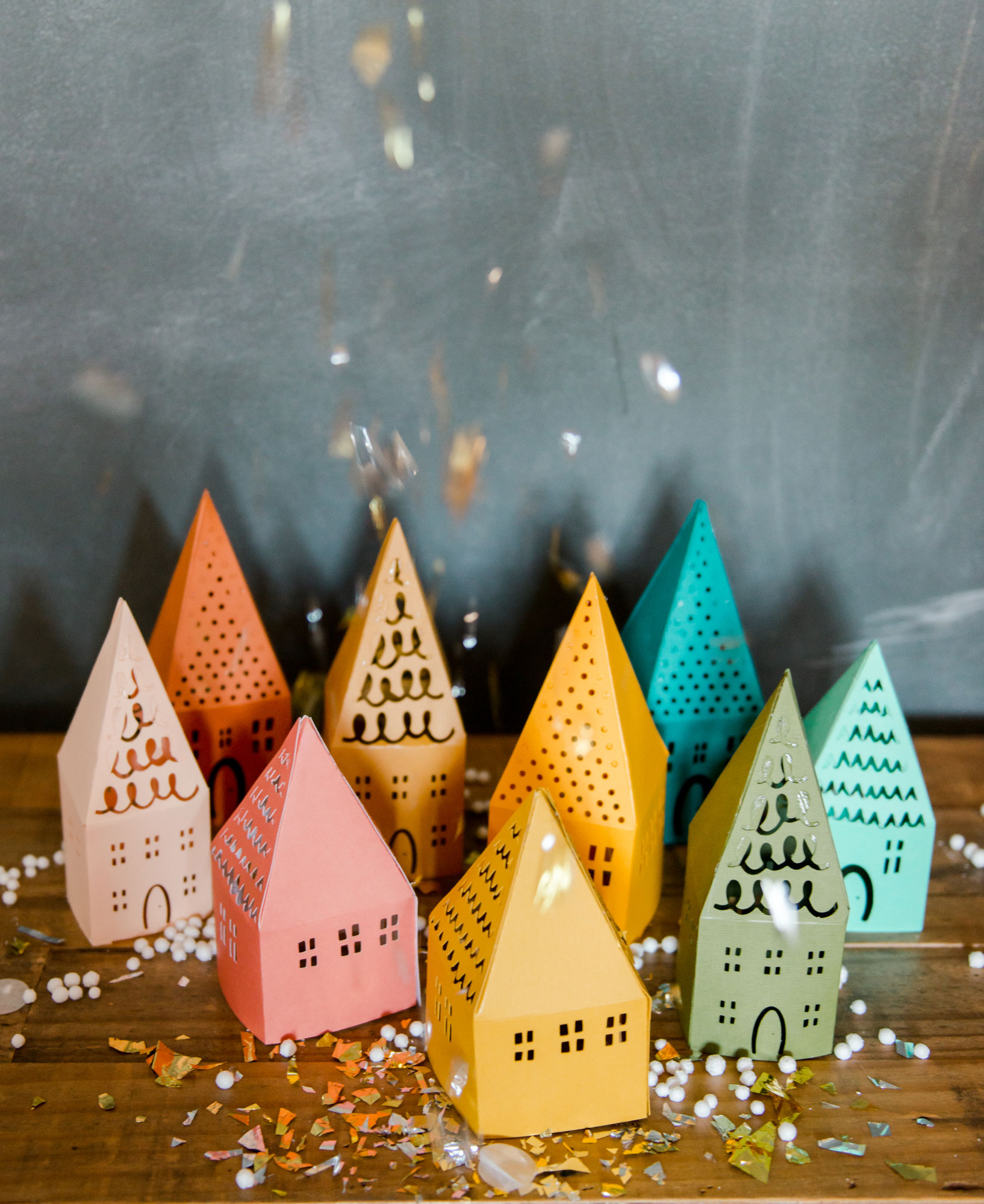 I am not a traditional Red + Green only decorator, I LOOOVE me some color! And more than I love color I love the glow of Christmas lights and candles and flickering lights that make the dark of winter more joyful and happy! SOOOOOOOOO, today I am sharing with you these colorful Christmas luminary SVG files so that you can make yourself a set or 12 for every mantle and windowsill of your house! 🙂
**and check out my Instagram to see how I paired these with some wooden luminaries that I made to fully fill out a rainbow colored Christmas village! 🙂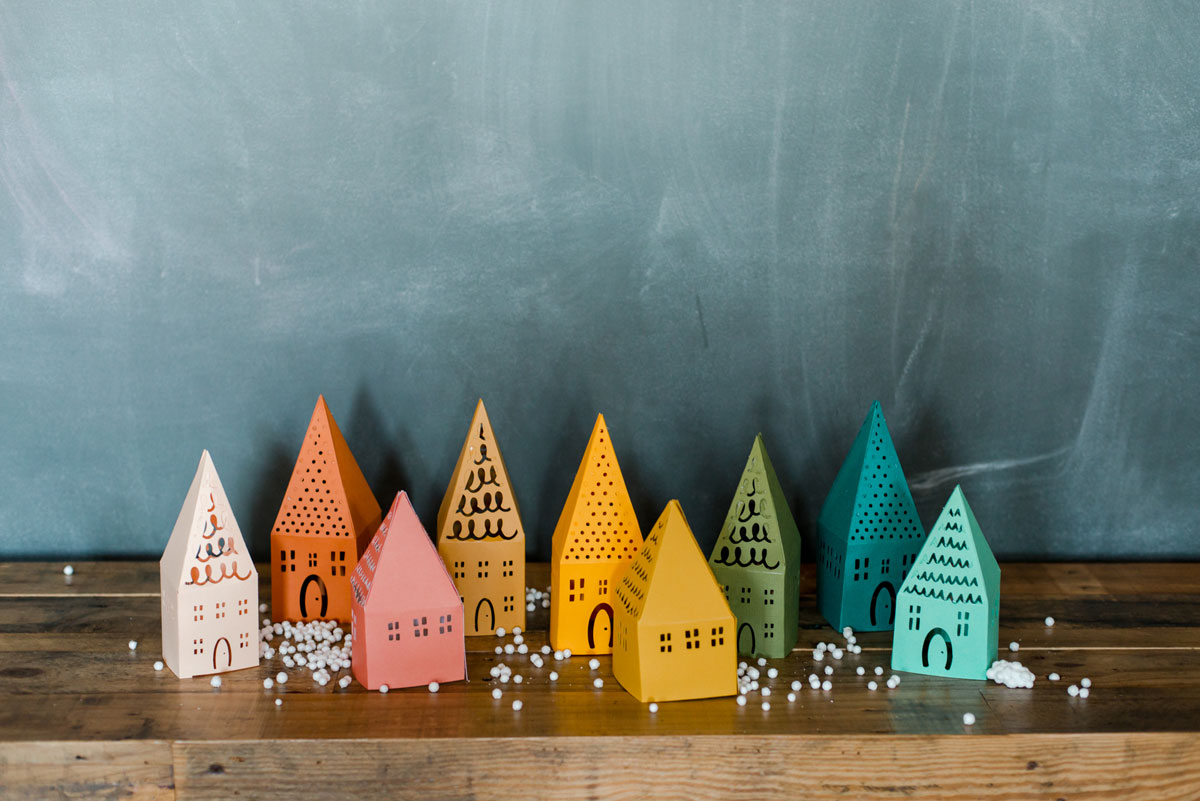 This DIY is simple and quite honestly, you could even make these using an x-acto knife and some patience if you really wanted to! 🙂 Grab your favorite colors of cardstock and make as many of these as you'd like! Heck, I even thought about making these into ornaments or strands for a window display! 🙂
And be sure to scroll all the way to the bottom to get links for other ULTRA creative ladies who are sharing more FREE holiday SVG files! 🙂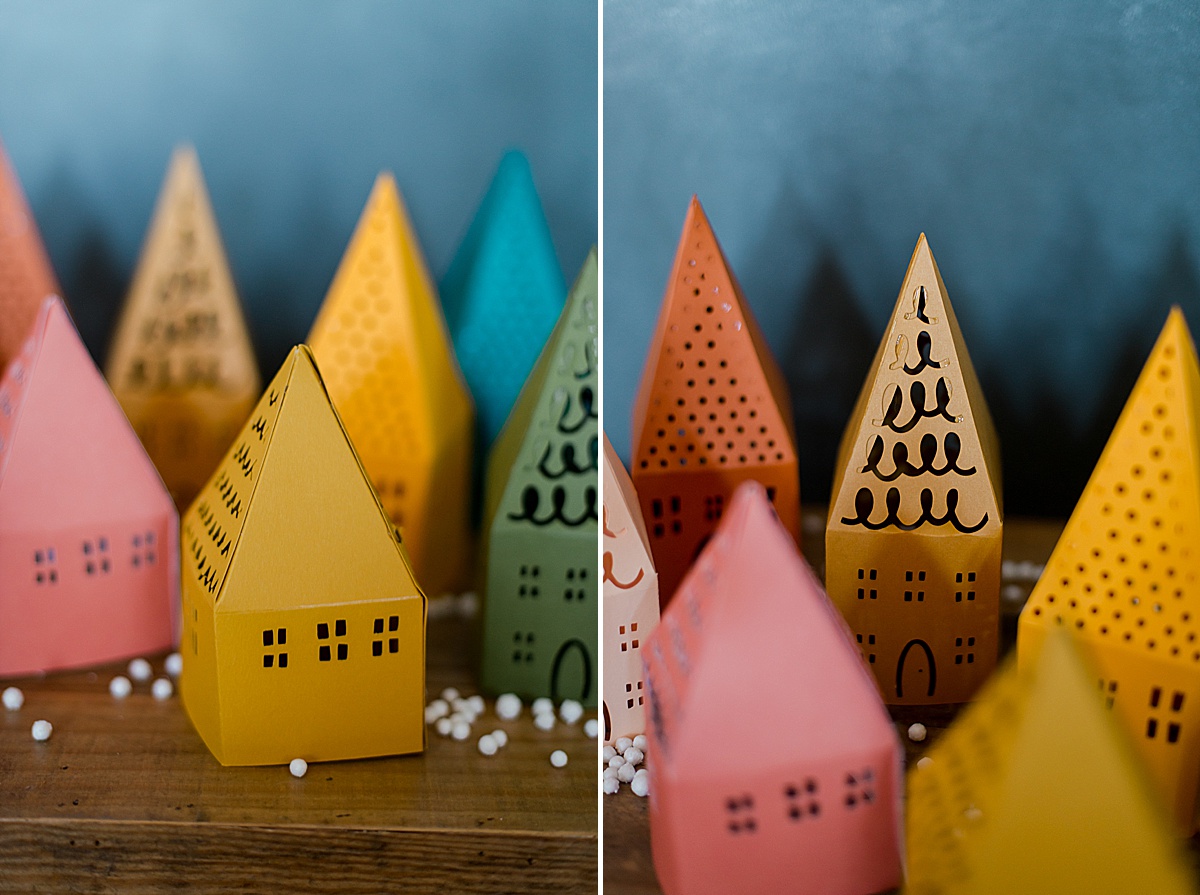 Materials:
Cardstock in various colors
Cricut cut machine
Paper scissors
Scoring tool (you can use a pen cap or pen without ink if necessary)
Ruler or straight edge
Hot Glue or adhesive
Small flameless candles
Instructions:
1. Cut out houses
Download the house SVG files and import them into your Cricut cut machine. They are already formatted, so all you have to do is resize them to the paper size desired.
Download house one HERE
Download house two HERE
Download house three HERE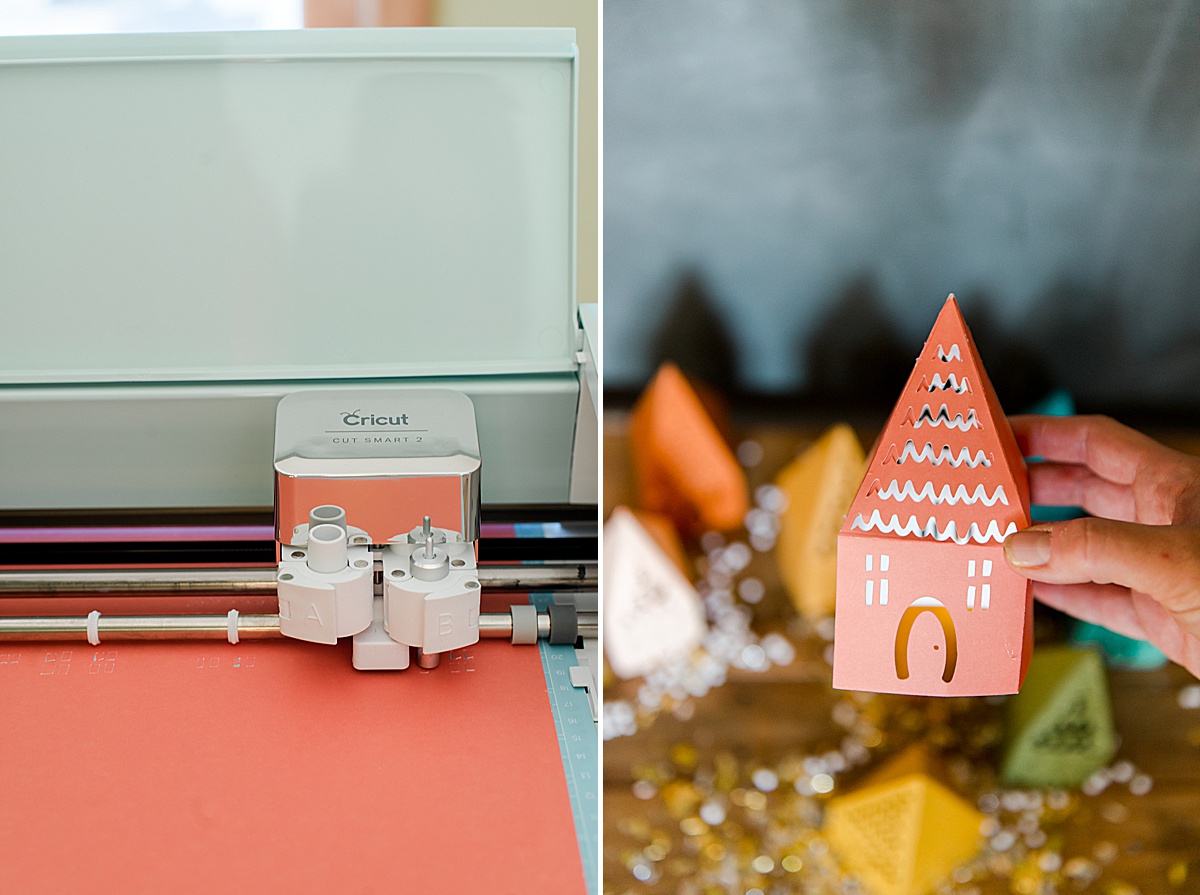 2. Score houses
With your scoring tool and a straight edge (like a ruler) line up where the house needs to be creased or folded and score those folded lines. You will want to vertically score each fold where the edge of the wall is and then the last "tab" on the house, horizontally just under the roof line, and diagonally on the 2 lips of the roof tabs. Once they are scored, begin to fold the inward.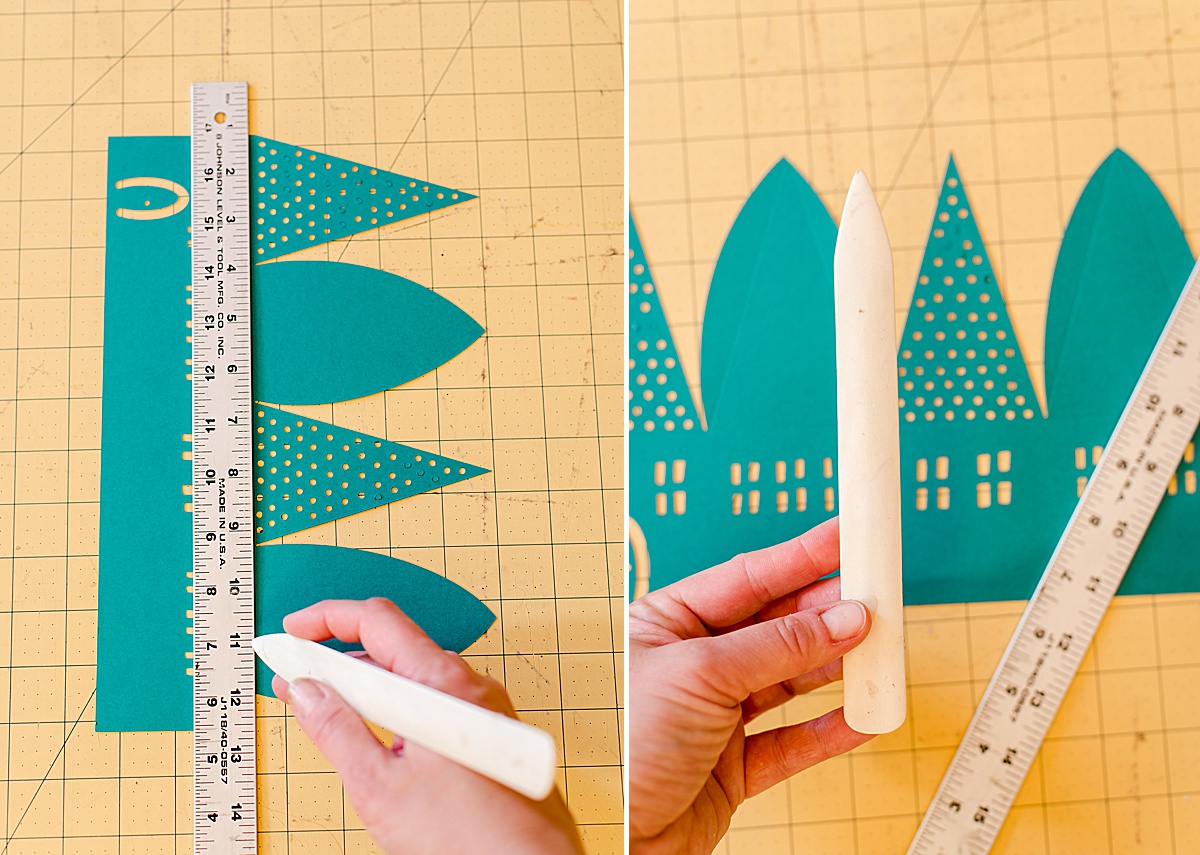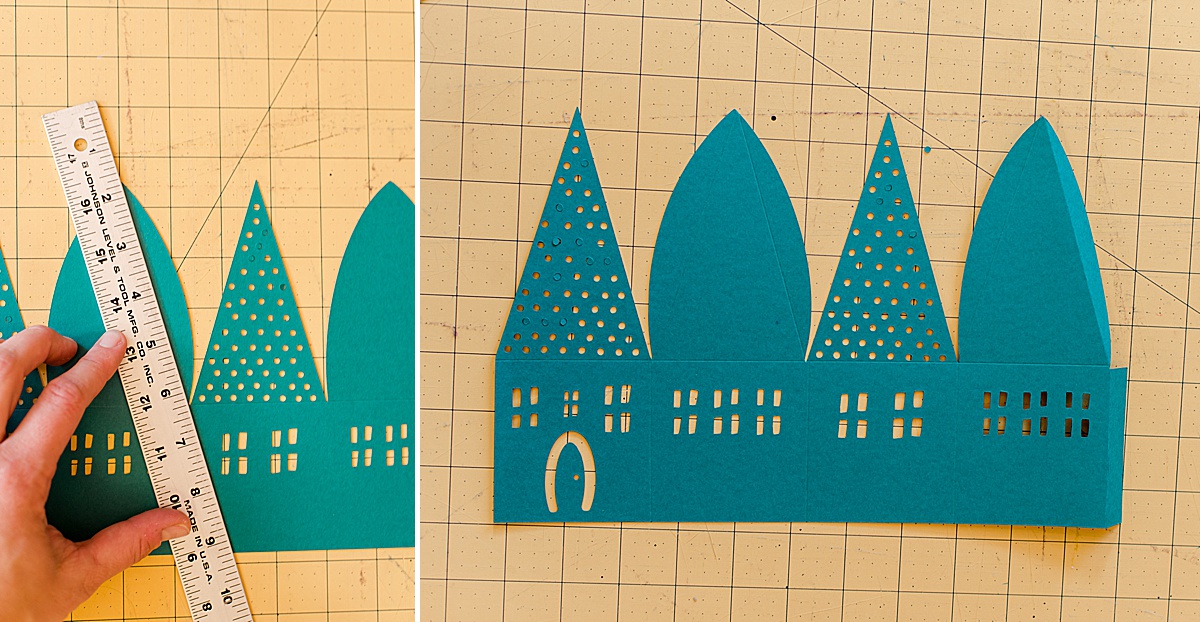 3. Put together
Fold together without glue so that you can see how the houses all line up and match corners, etc. Then trim off any spots that you want/need to (note: the root "tabs" are larger than needed if you are using card stock weight paper, so you can trim those down to allow for full "glow-ability" through the cut outs if you want. This step is not needed, but just optional) 🙂

Run a bead of glue along the tabs and begin to put the house together. Begin with the roof and end with the tab along the wall.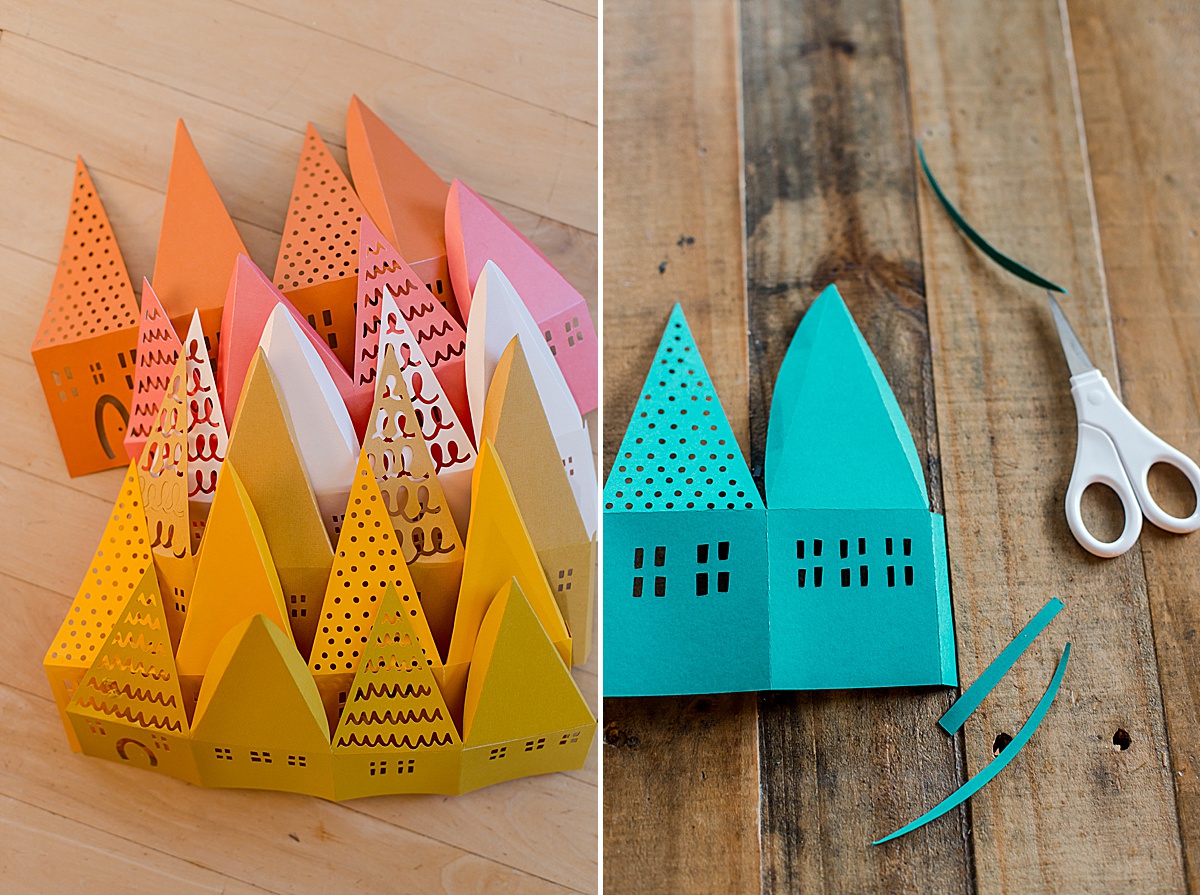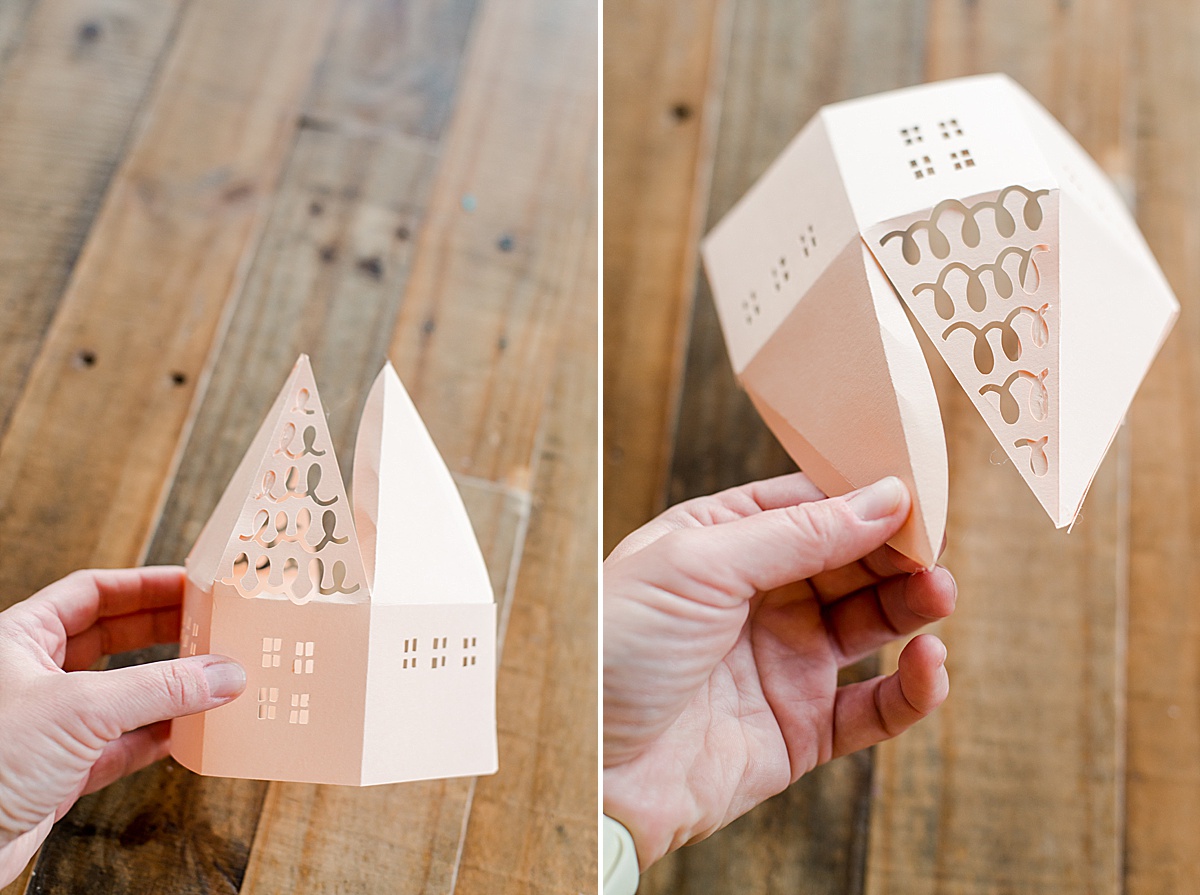 Add your flameless candle under each house and TAAADAAAAA you're done! 🙂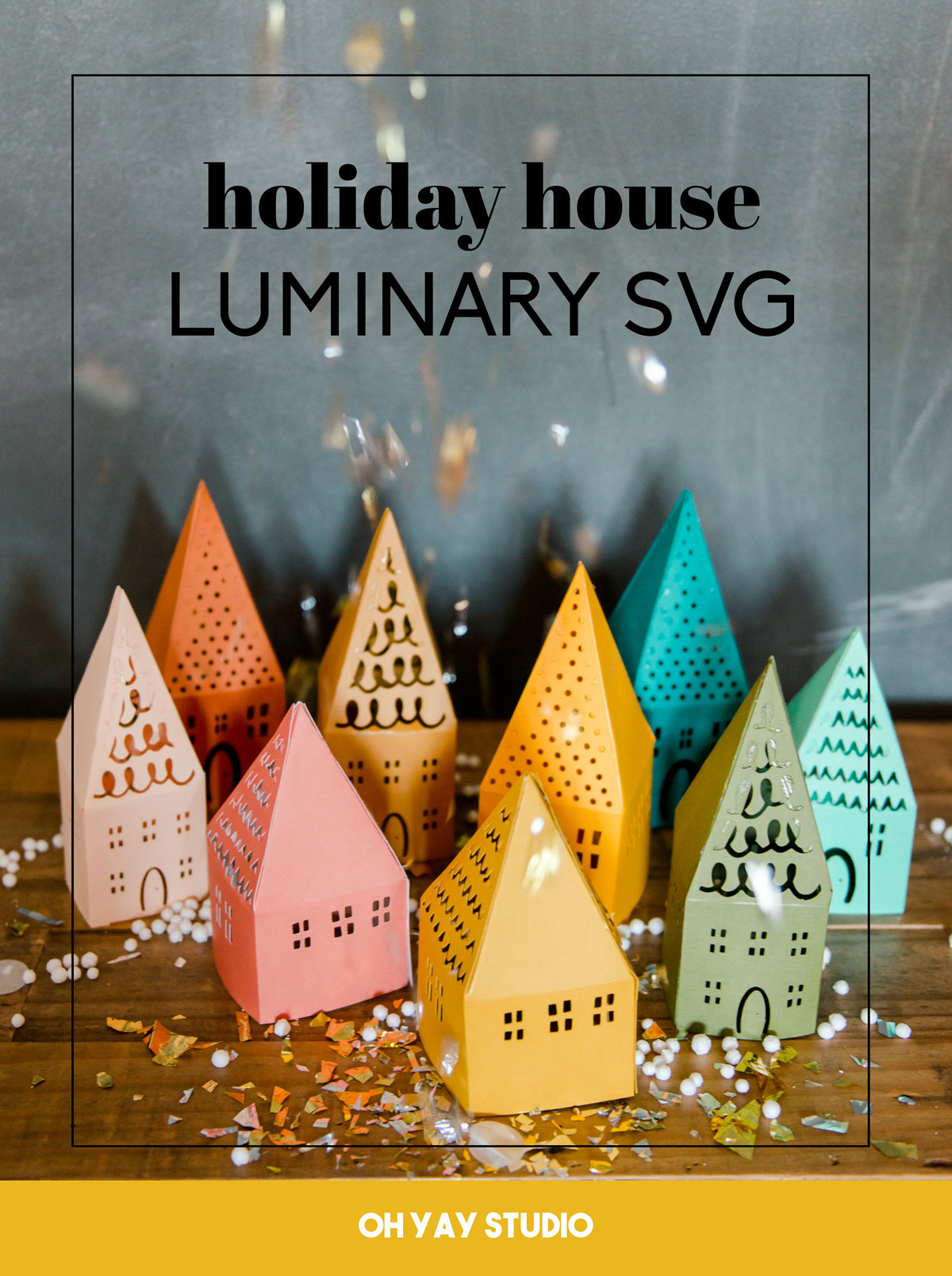 And below are some other amazing free SVG cut files for your holiday crafting: