A flowery bedroom mural + a bunny with glasses!
Esther came to me and told me that "since I was painting all of the rooms in the house that I NEEDEDDDD to paint a bunny and flowers in her bedroom"! I mean, how can I argue with that?!?! So after a few sketches, I came up with a colorful floral mural with a deep Olive background (that I am just IN LOVE with) and then, of course, a pink bunny with glasses on the floor so that she can say good night every night to her bunny (which she happily named flower)! 🙂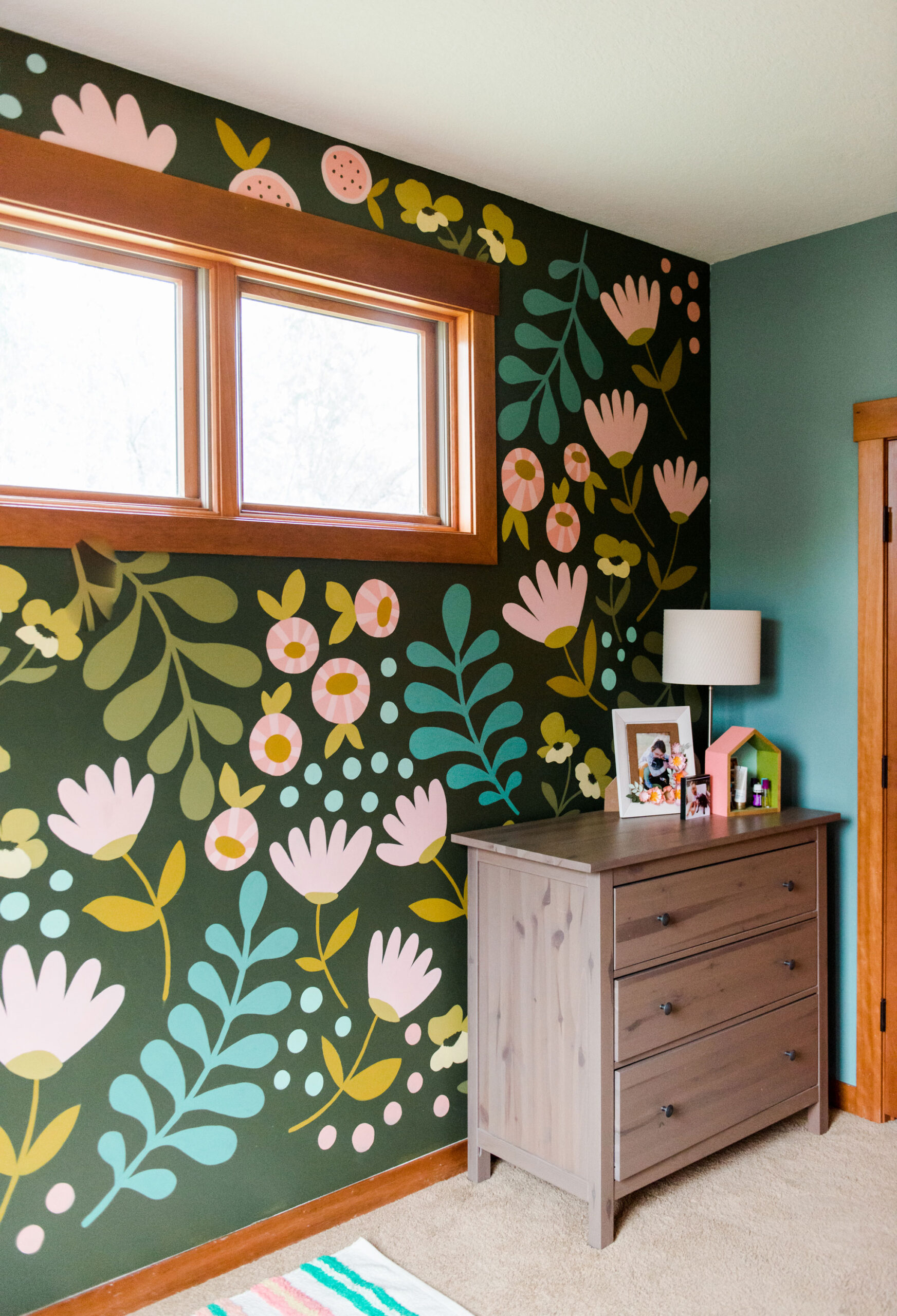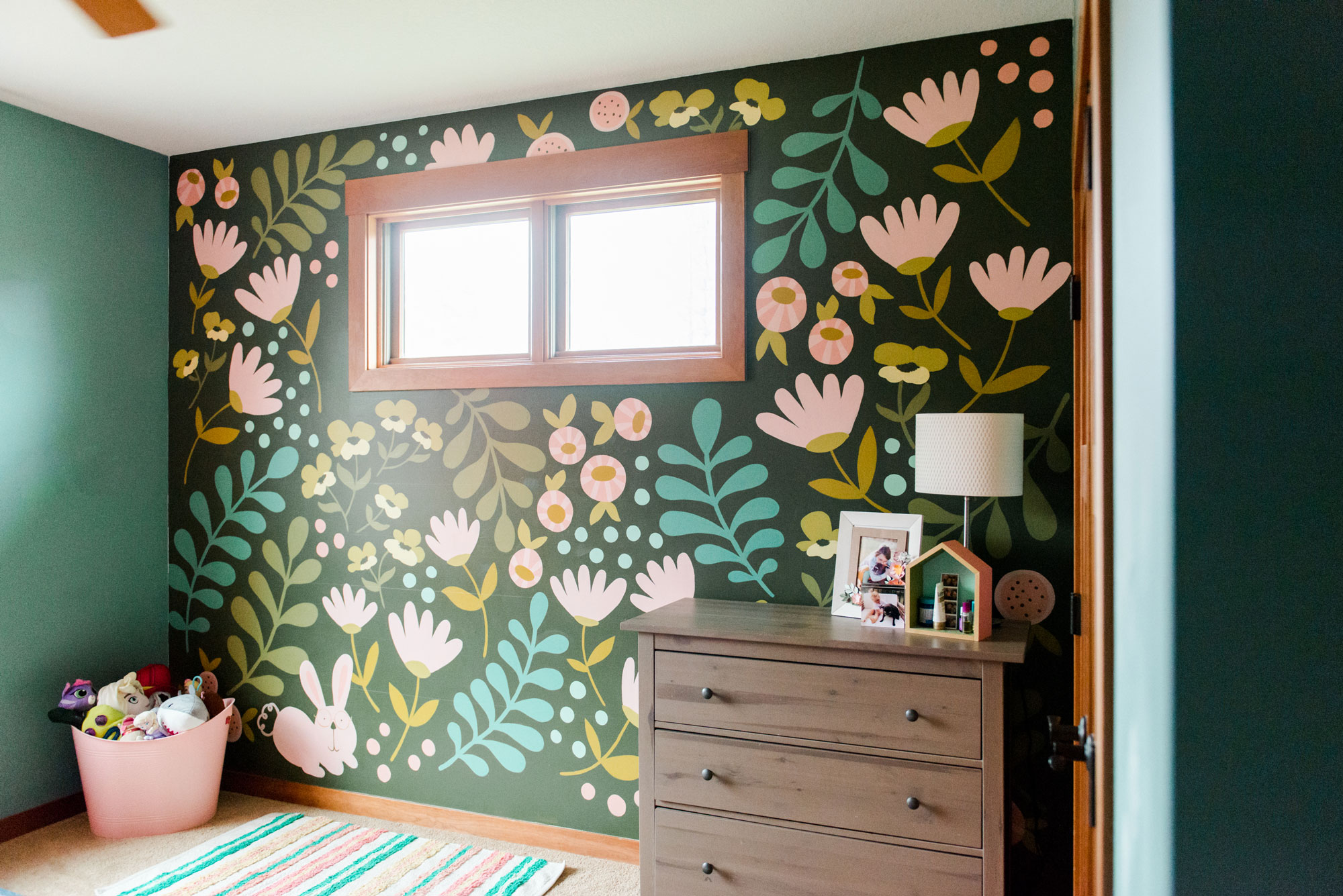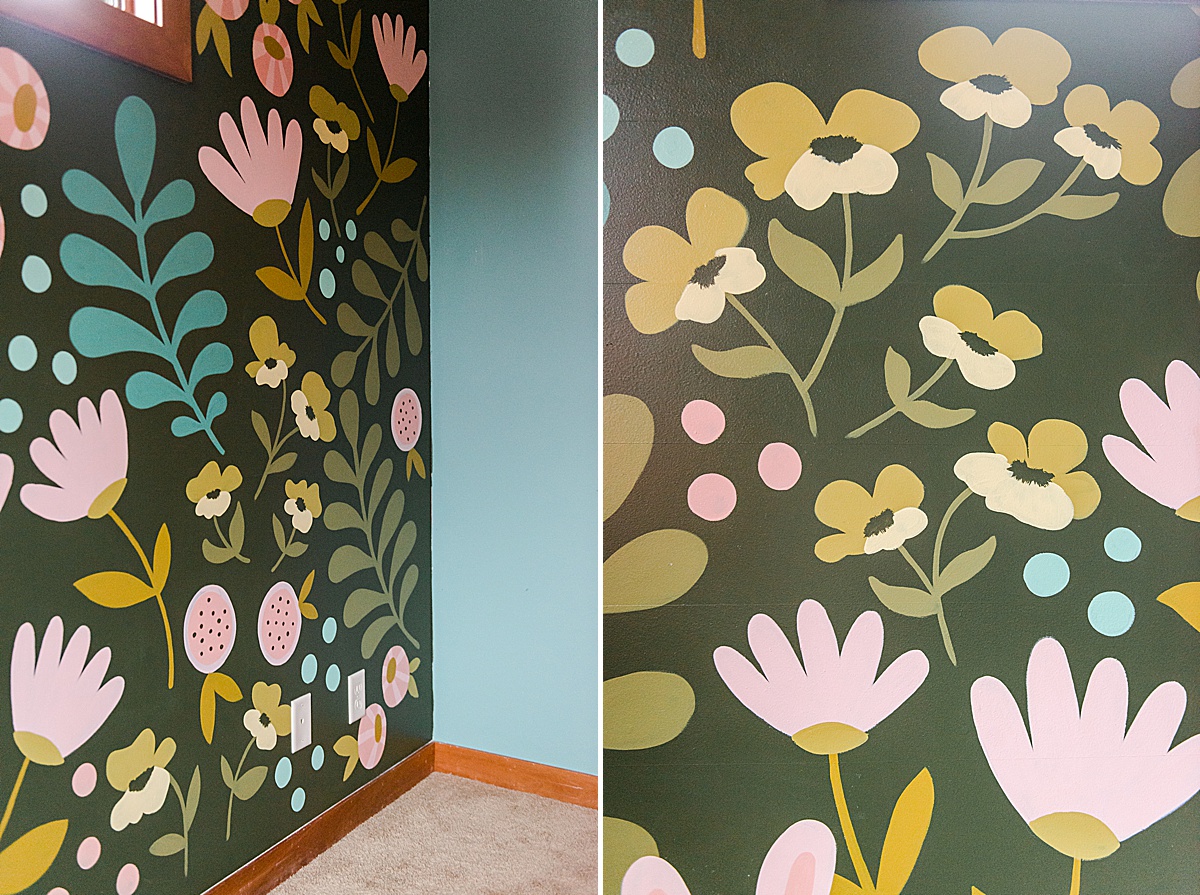 I started this mural by sketching up the florals on my iPad in (my fave app) Procreate just because I wanted to get a sense of which florals I wanted to paint. I decided to "cluster" the florals a bit across the wall and I love how cohesive it makes the wall feel!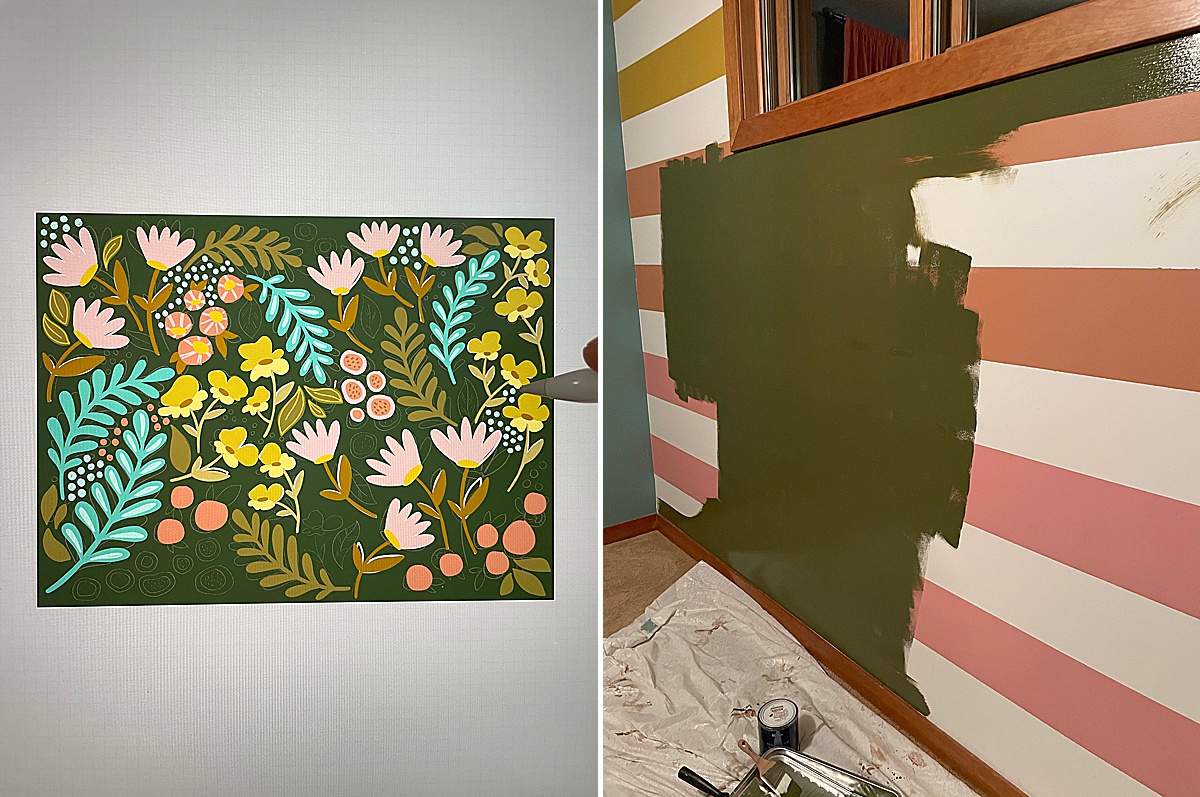 ANNNND can I just say that I have *never* painted on such a dark background before but now I am HOOOOKED! I love how this darker olive sets the tone for making the florals pop! It's a warm, natural, happy color that I am currently trying to figure out where to paint in another room in our house!
Here are the color names I used:
Behr color Russian Olive (background on the whole walllll)! 🙂
Behr color Dash of Oregano
Behr color Tangy Green
Behr color Indian Spice (one of my favveeee colors that I've used before)
Behr color Egg Cream
Behr color Jade Mountain
Behr color Lunar Tide
Behr color Priceless Coral
Behr color Flamingo Feather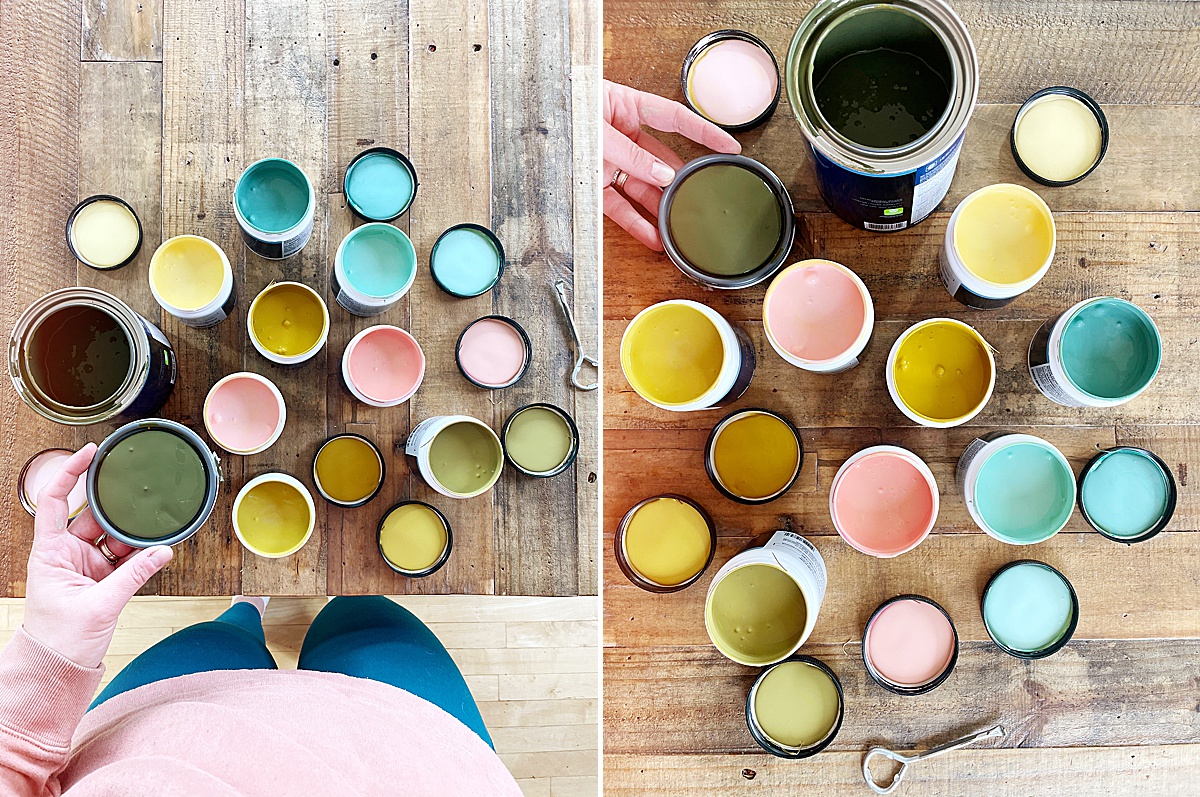 And one thing that was new this mural too, is that since the olive green was such a dark color, it was SOOOOOO so easy to sketch the design in chalk! I barely had to sketch to get some of the shapes and scale of the florals! It was an awesome surprise! 🙂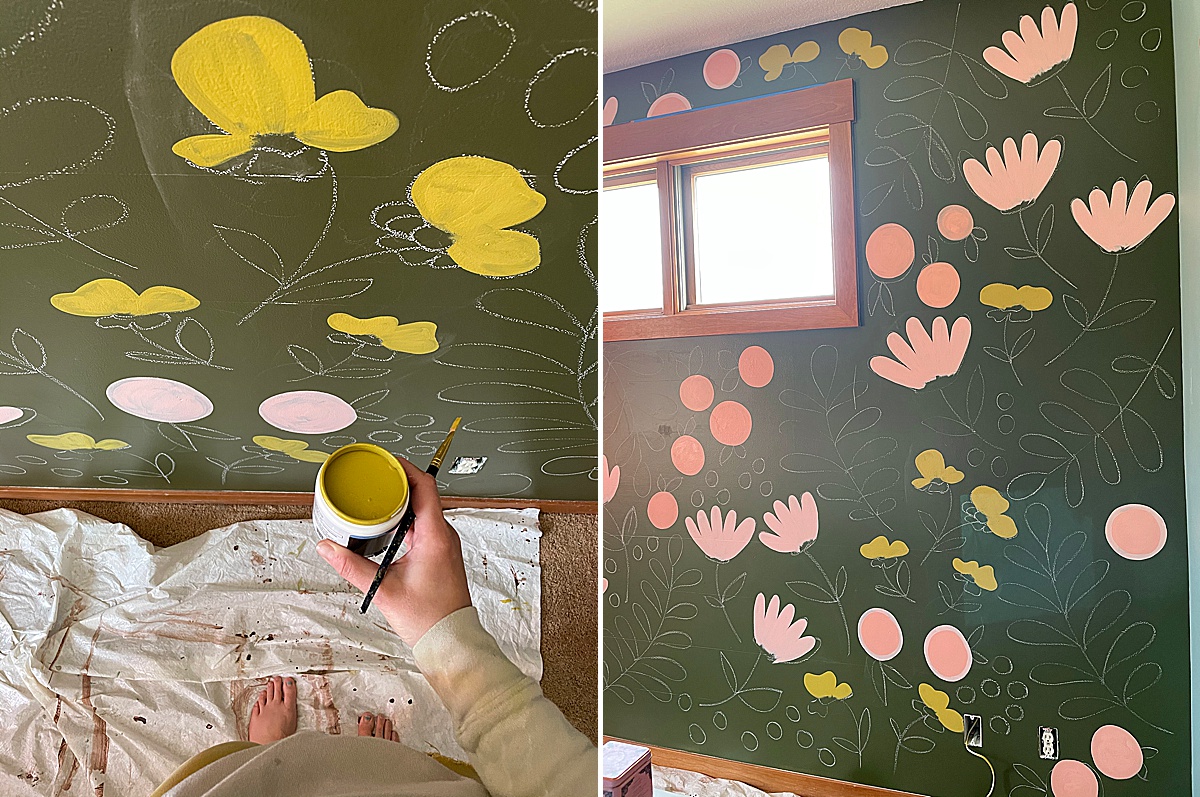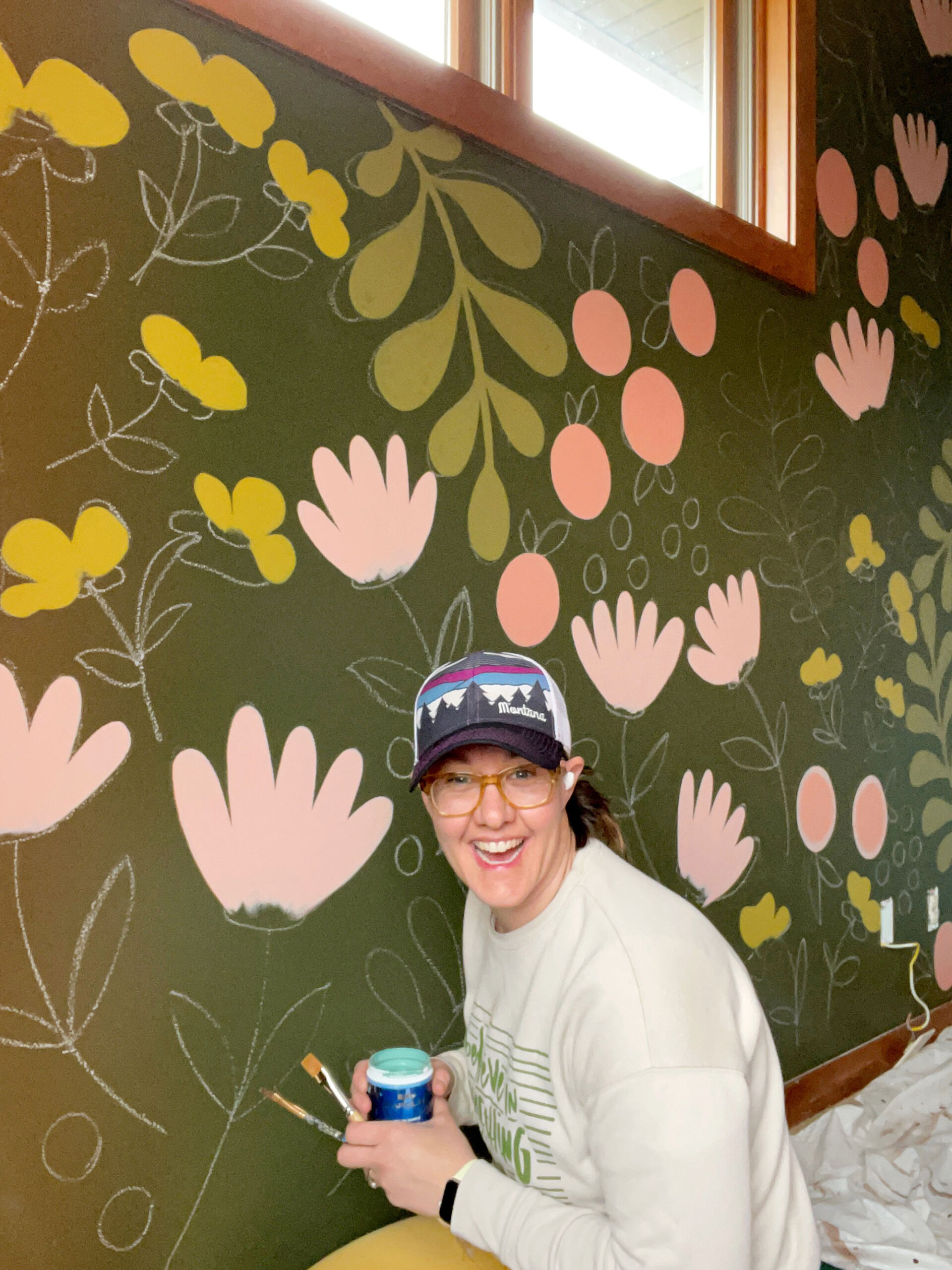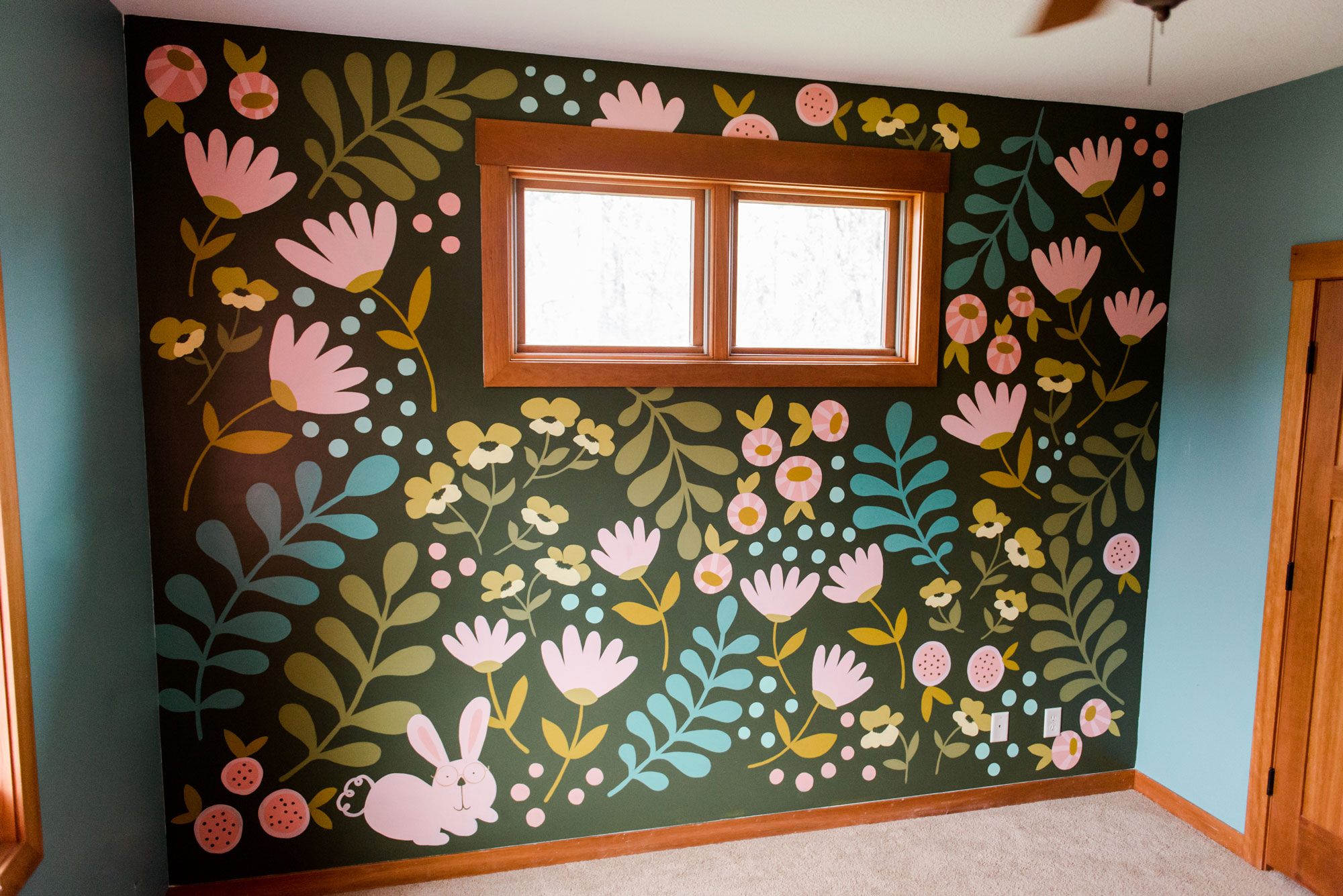 I am suppppppper happy with how this mural all turned out! Like *SO* happy!!! The colors, the feel, the composition, the new techniques I tried….all of it! And the icing on the cake is how much Esther screamed of happiness when she saw her new pink bunny roommate! 🙂