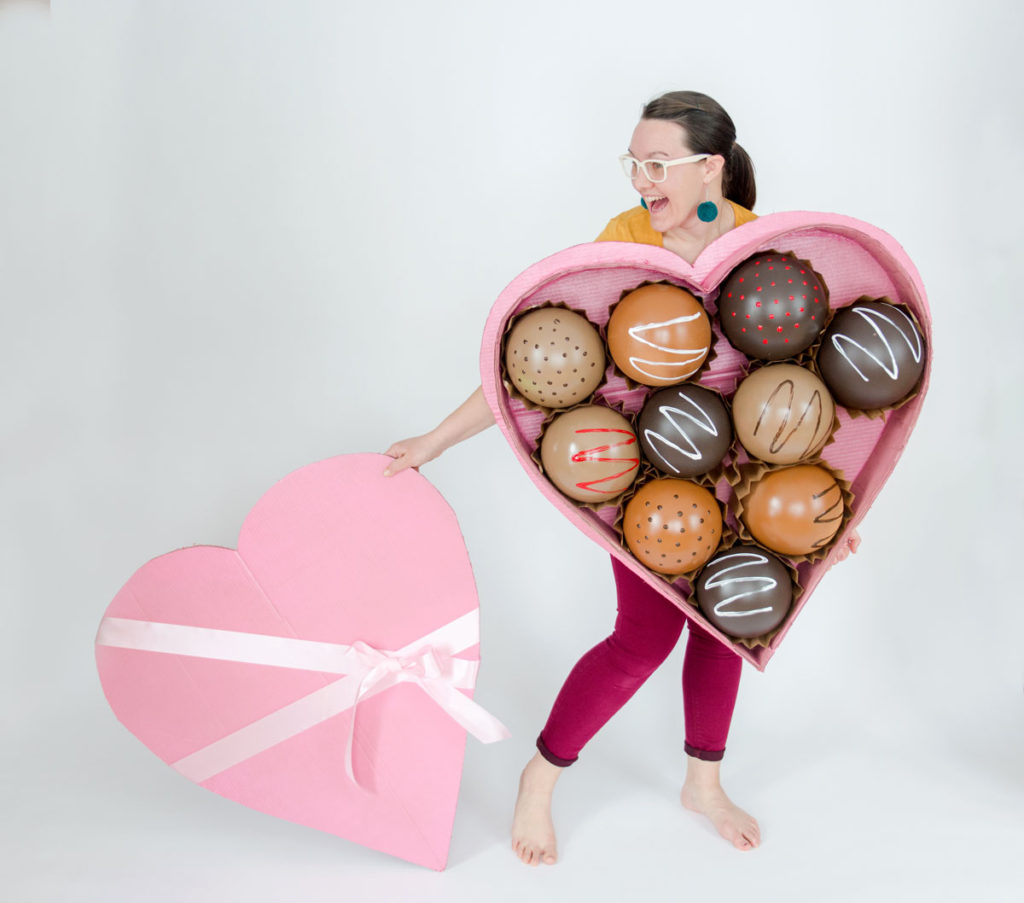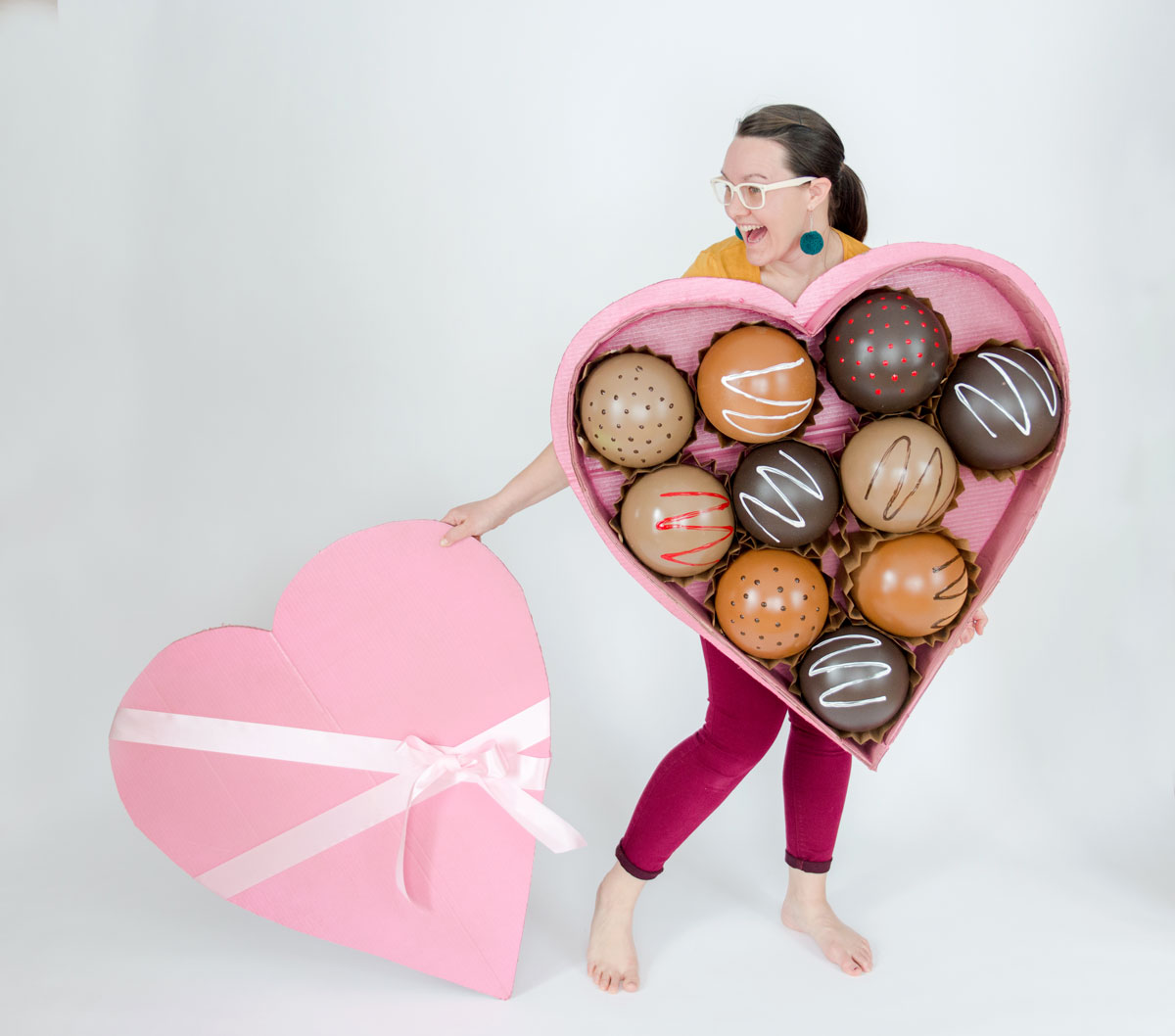 I have embarked on this creative journey for 2019: to create one costume a month. The goal is simple: put a smile on MY face and YOUR face and in the process, challenge myself creatively by using new materials, new techniques and pushing my abilities in making. Sounds fun, eh?! 🙂
You can check out January's planner costume here!!
And this month, I give you a DIY box of chocolate truffles (for Valentine's day of course)! I surely hope that I've succeeded in my goals because who doesn't love creating or staring at a yummy-looking, heart-shaped box of chocolates (welp, I guess if you're on a diet, then maybe this isn't the costume for you)! 🙂
SOOOOO! Today I am sharing my process on how to make this box of chocolate truffles (ya know, in case you ever need one for your kids Valentine party at school) AND my challenges along the way!
[Read More…]