"Straight from my lips" Valentines day lip dessert toppers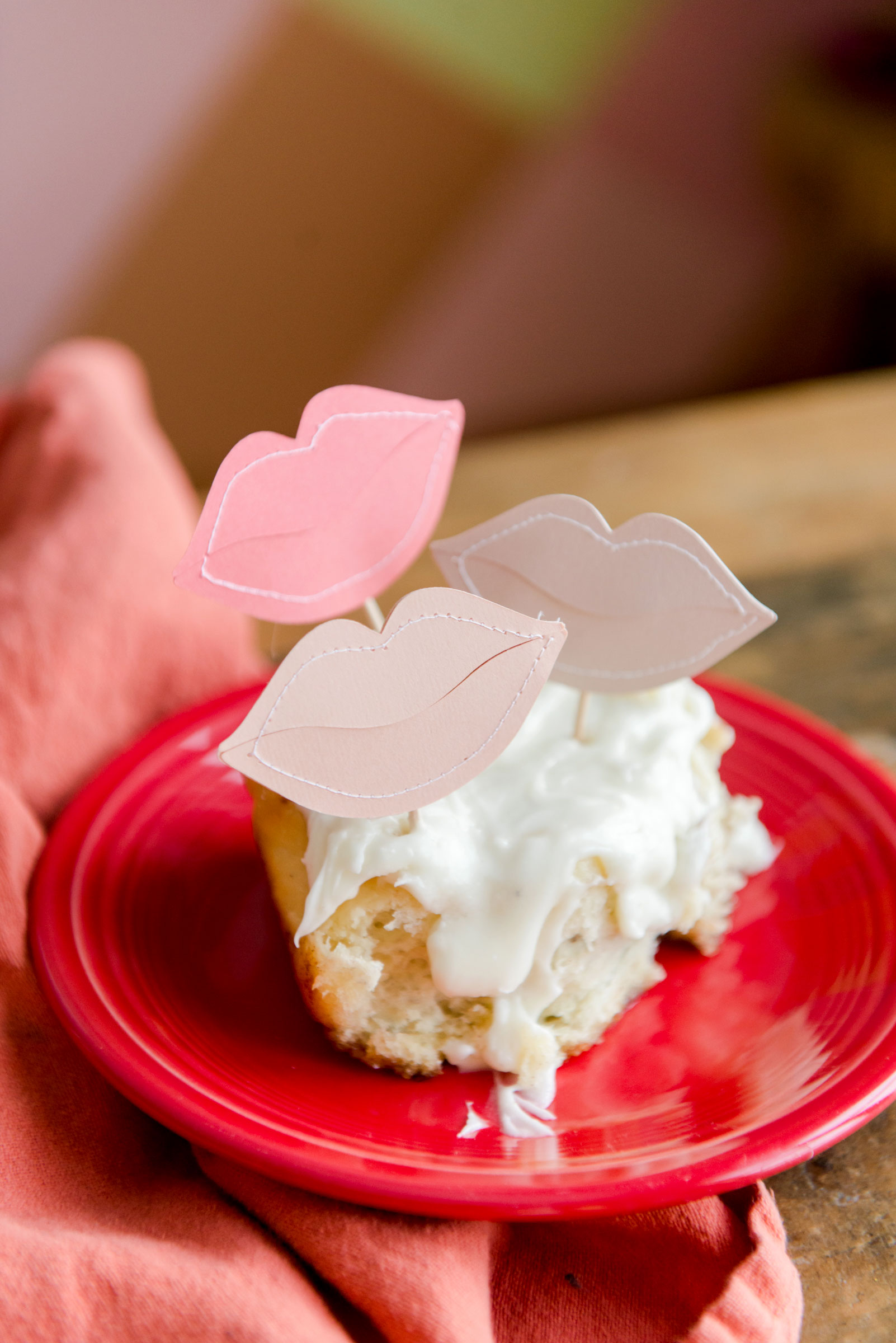 I may go as far as to say that this is one of my newest fave crafts for valentines day! Not only do these "Straight from my lips" toppers celebrate the day of LOVE but it does so by sharing encouragement and wishes and love which is EXACTLY what I LOVE about holidays!!! So grab your fave dessert (or even your kiddos lunch box) and the materials below to make your own lip toppers to share messages of love, wishes for Valentine's day or encouragement for your favorite people! 🙂
ANNNND be sure to scroll all the way to the bottom of this post to snag 12 other free SVG files to make for this Valentines Day holiday 🙂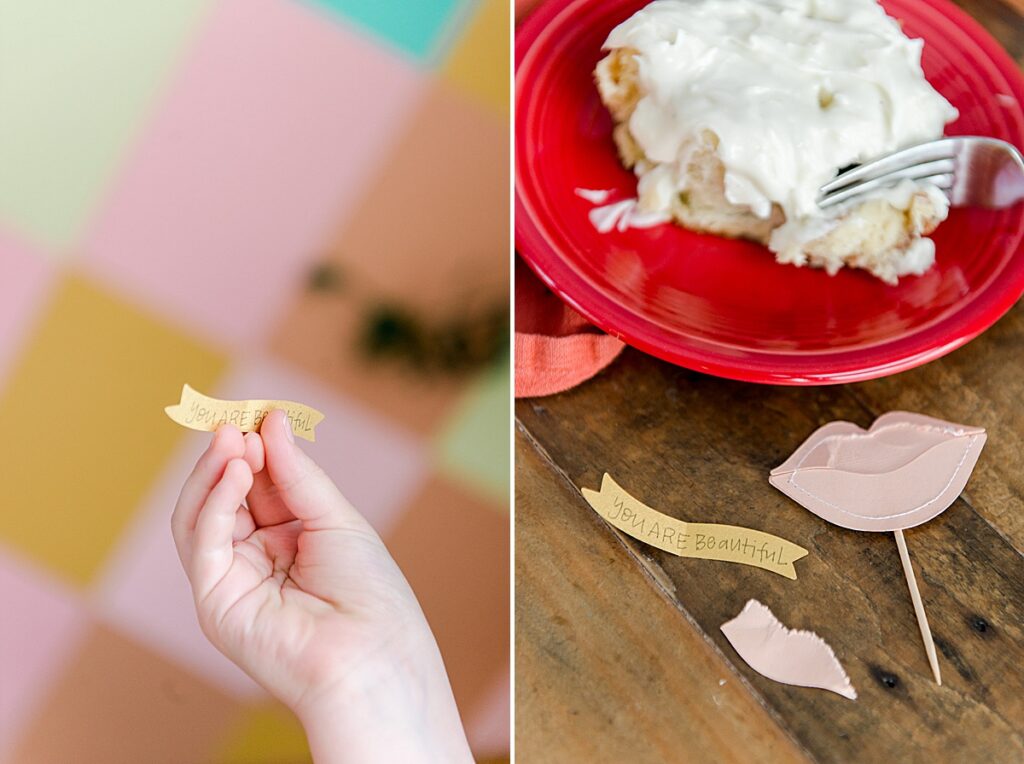 MATERIALS:
Cardstock (in Valentine-y colors)
thinner cardstock or paper for the "messages"
Sewing machine or glue
Toothpicks
hot glue gun + hot glue
INSTRUCTIONS:
Download the SVG lip file + message strip file below:
LIP SVG FILE
MESSAGE STRIP SVG FILE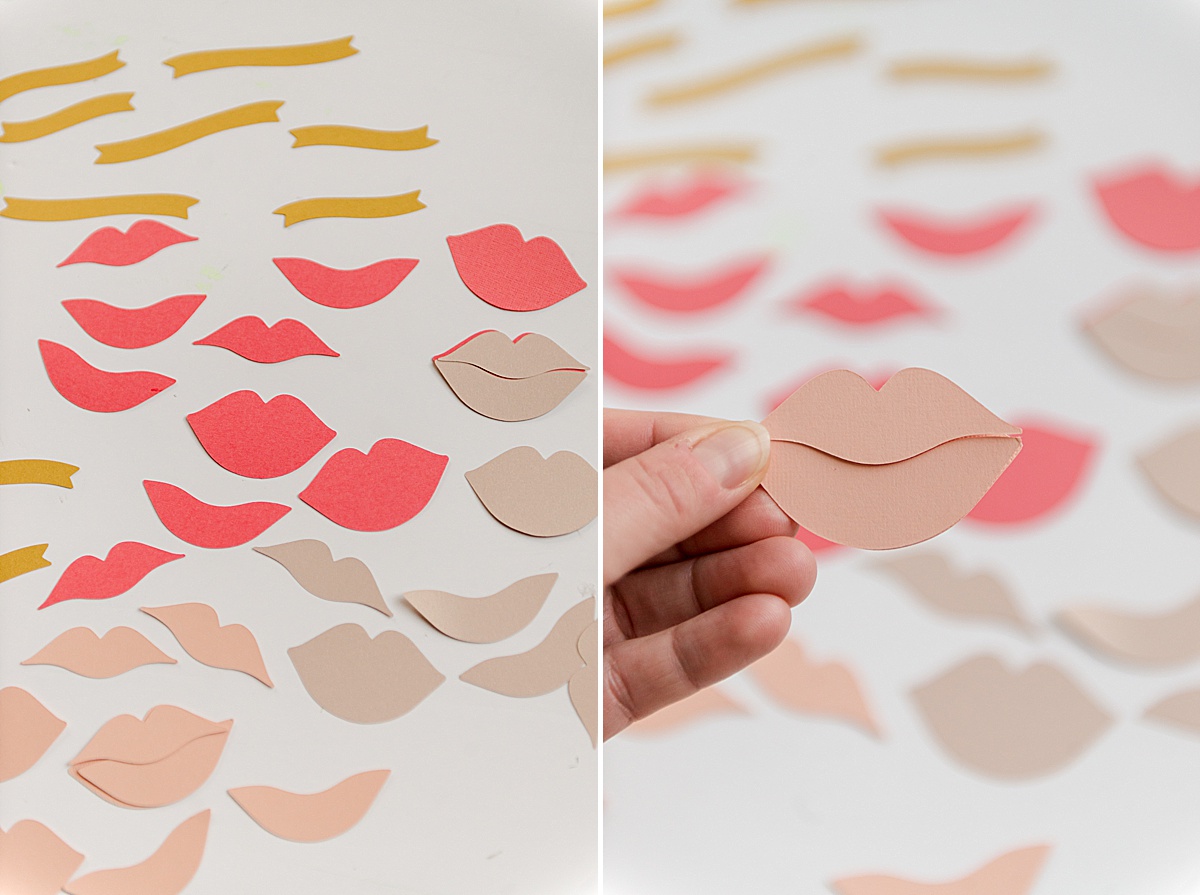 2. Import the files into your Cricut maker or cutter of choice. Make sure you cut at least 1 background, 1 top lip, 1 bottom lip and 1 message strip for each finished "lip" that you'd like. Cut these out of your paper of choice.
*tip: it is best to cut the message strip out of a thinner paper than the lips. This will make sure that it isn't too bulky when folded up. I used cardstock for the lips and a thinner cardstock for the message strip
3. Write your love note, message or Valentine wish on your message strips and fold them up. Fold the shorter strip in 1/2 and the longer strip in 1/3's. Just be sure they fit inside the lips without touching the outer edges of the background lip.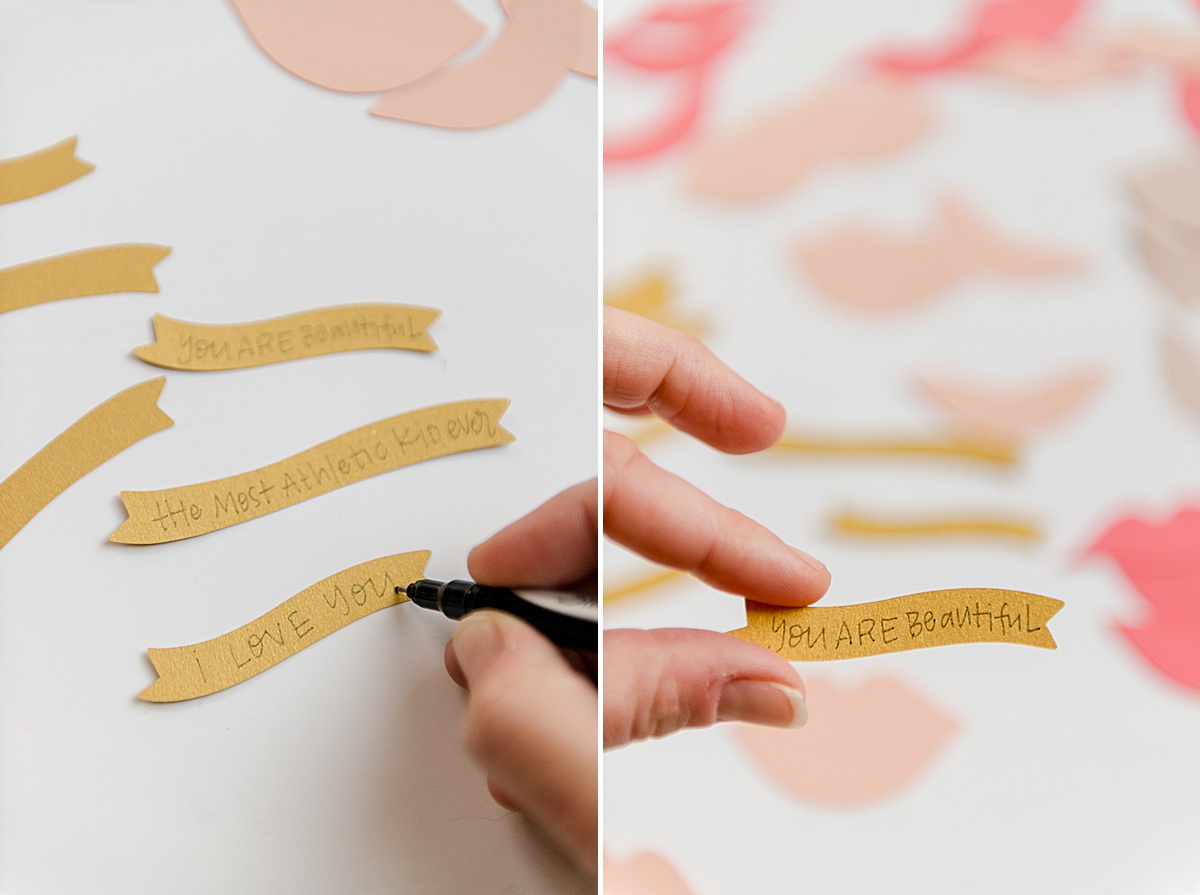 4. Using your sewing machine (or a thin bead of glue), stitch (or glue) the bottom lip in place. Be sure your "message" is secure inside the lips without touching the outer edge. Work your way around the outer edge of the lips going around the bottom lip and then adding the top lip. You will keep the inner most "pursed" part of the lips free (without glue) for the messages to be revealed + pulled through.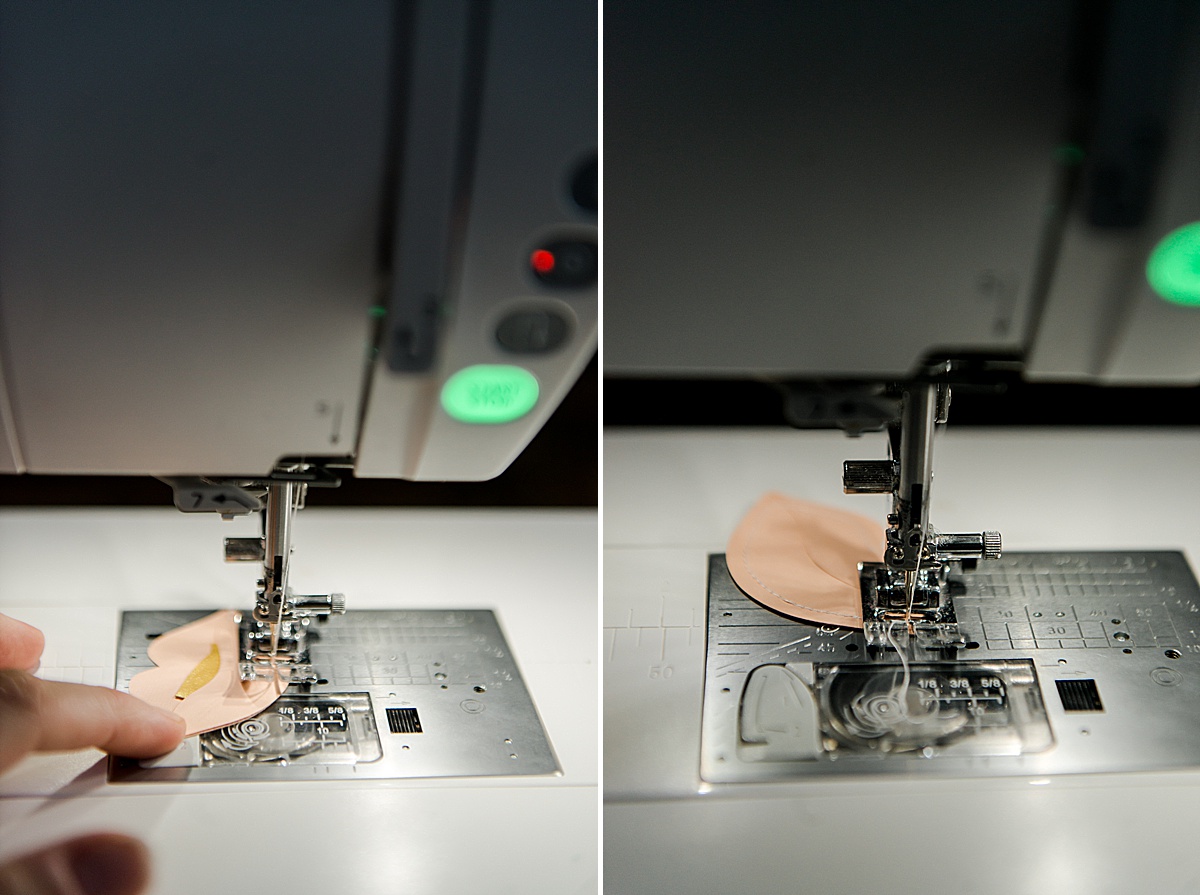 5. Using hot glue, attach toothpicks to the backside of each finished lip. Allow to dry and then put into your breakfast, favorite dessert, kids' lunchbox, or Valentine's day dinner 🙂 When it's time to open, just simply tear open starting at the "pursed" part of the front top lip and tear off to reveal the message, love note or wish 🙂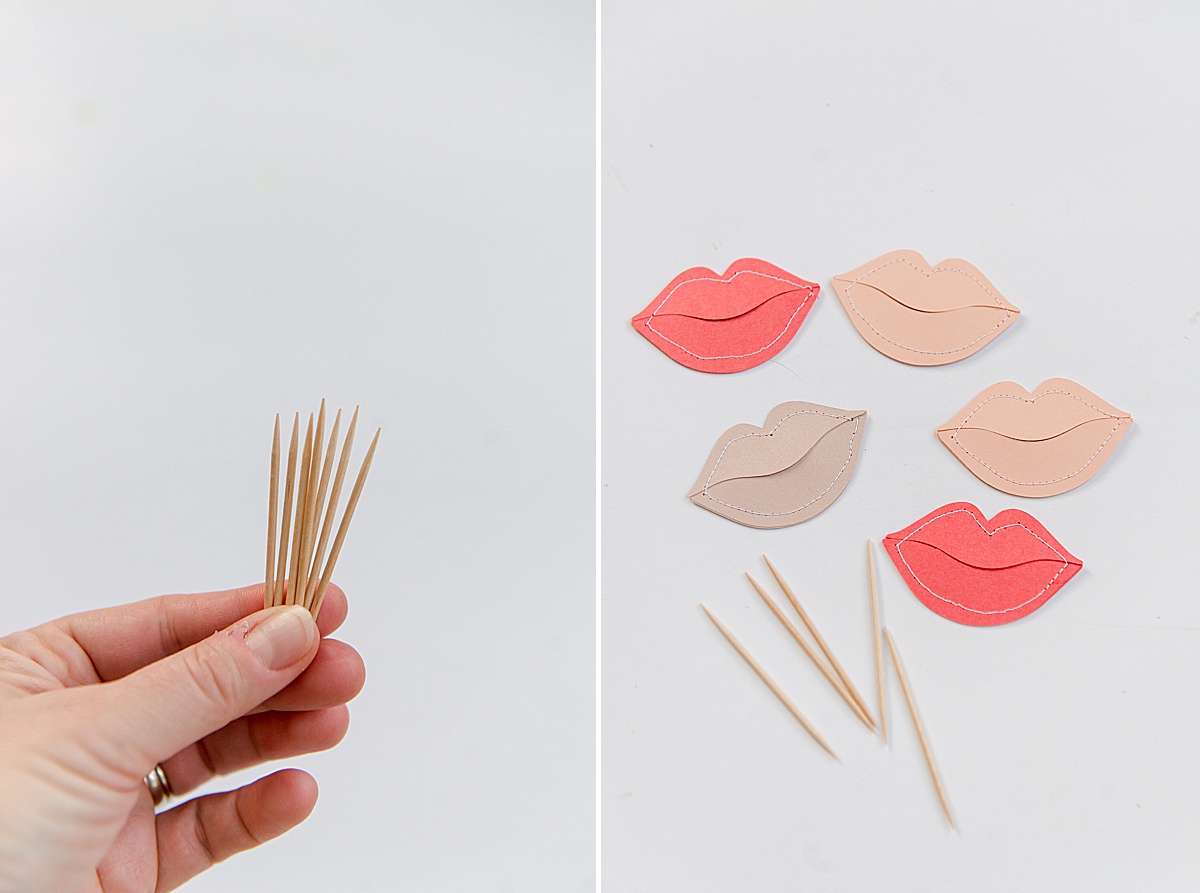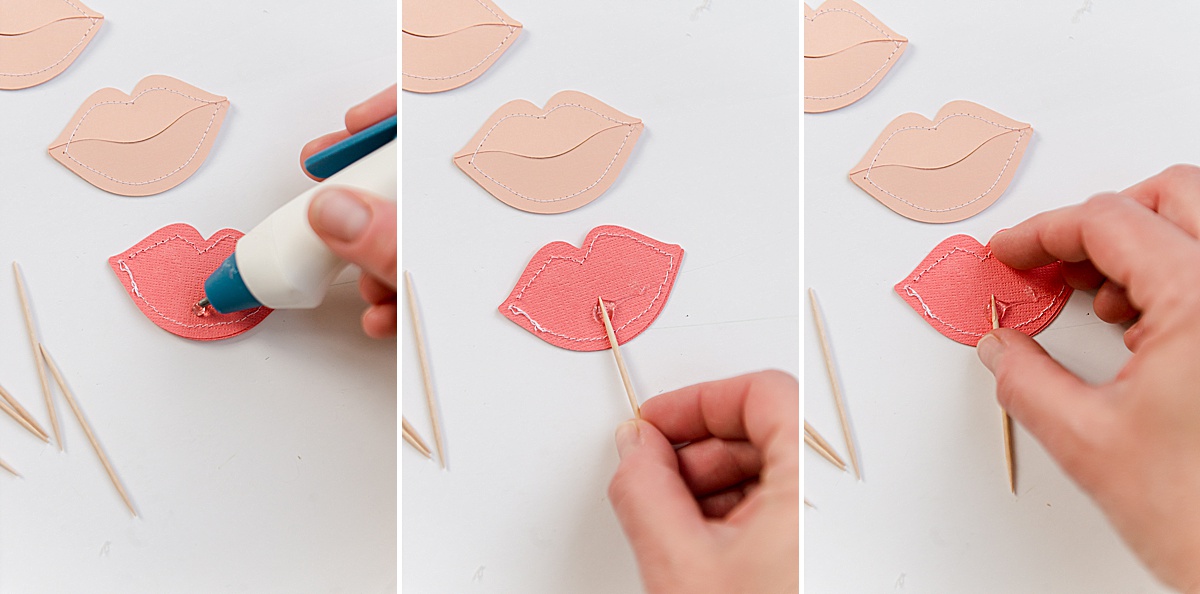 **Also, because everyone always asks, I *NEED* to show you this amazing glue gun from Xyron. It's their new glue gun PEN and it's so precise and quite amazing for crafting! I highly recommend 🙂