"My Favorite Things" Garland from The Sound of Music! :)
Created in partnership with The Rodgers & Hammerstein Organization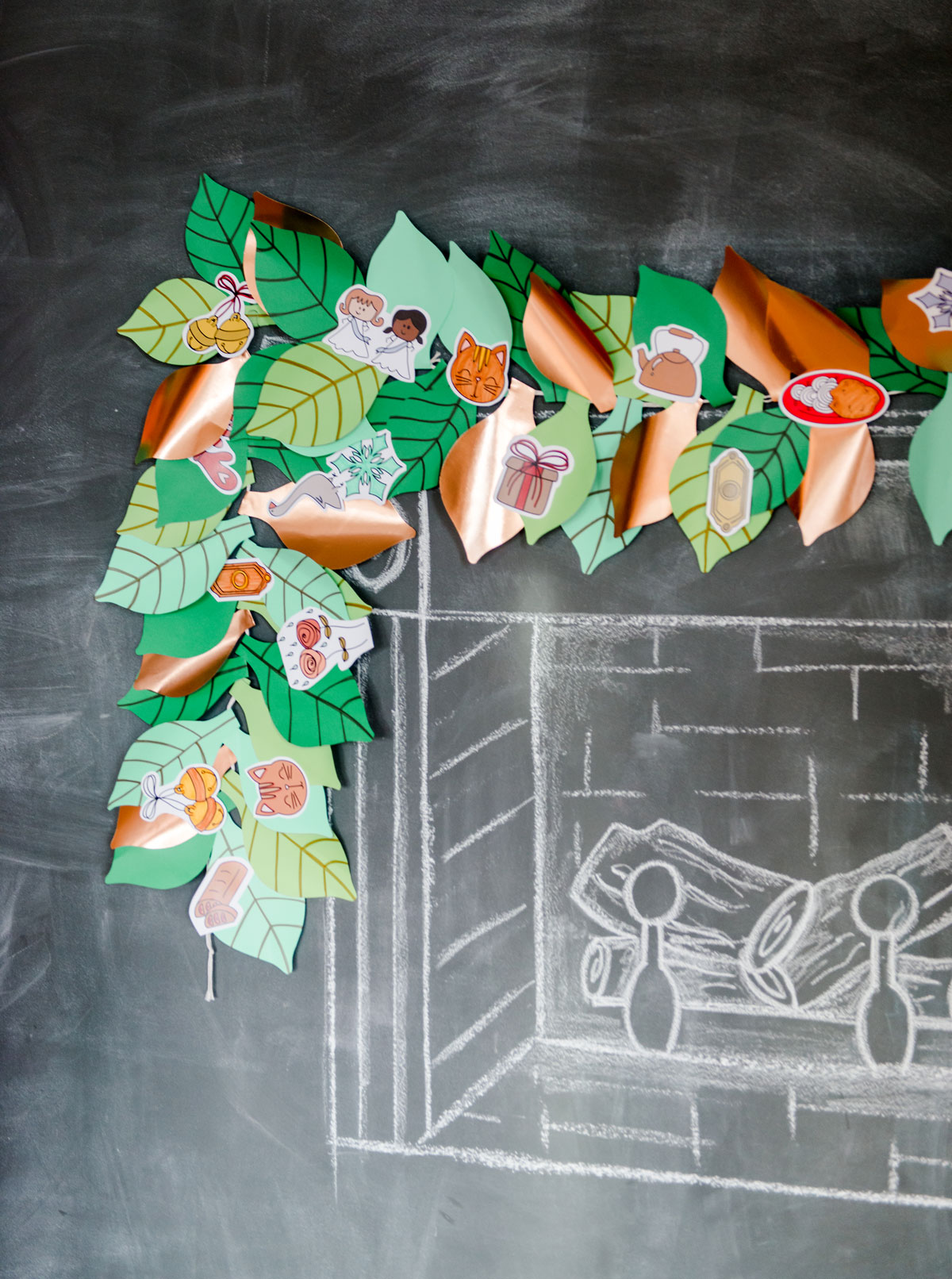 I am a sucker for traditions and one of my most favorite traditions during the holiday season is movies! Ya know, those nights when you're cuddled up watching a fam favorite with the glow of the Christmas lights and a big plate of treats! I am the kind of person who loves to watch the classics over and over and over and over and….. 🙂 WELLLLLL, good news! On Saturday, Dec 20th, ABC will be showing "The Sound of Music" and today I am sharing this VonTrapp-approved garland DIY so that you can craft your heart away in prep for this holiday tradition! 🙂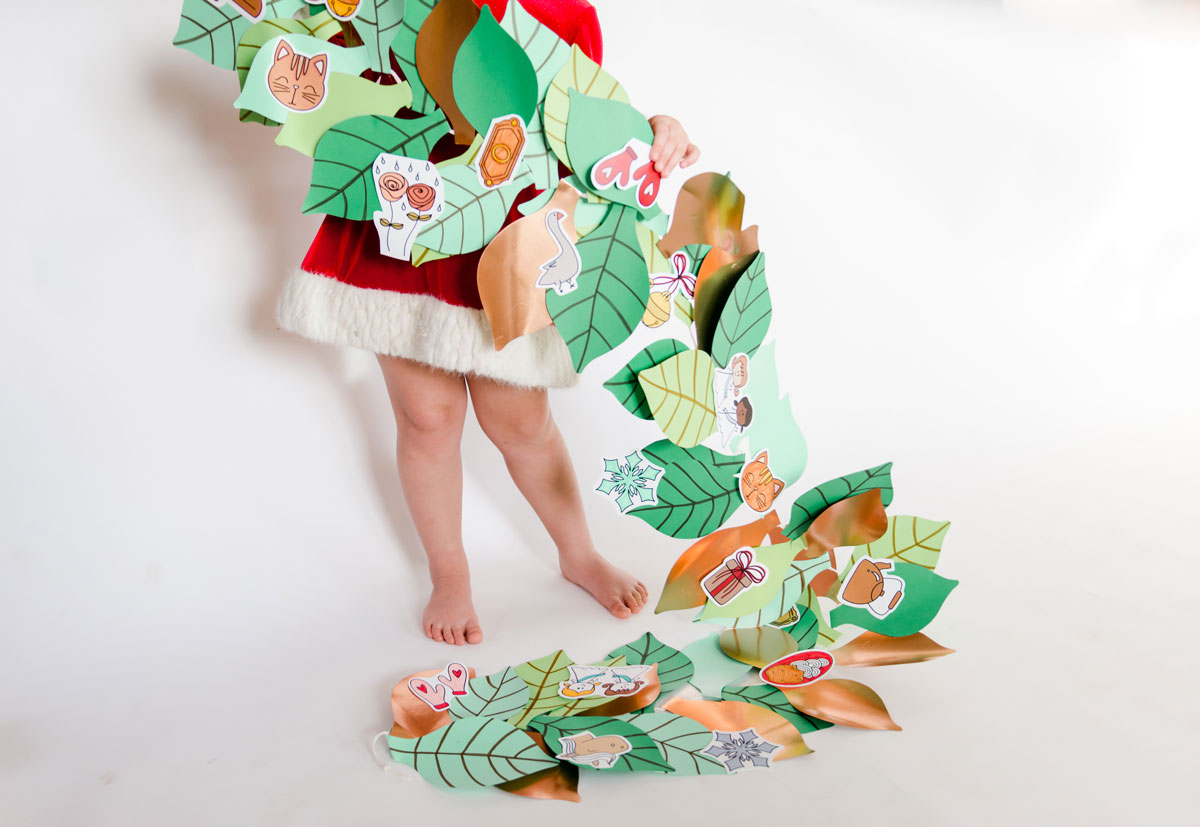 One of the iconic songs in "The Sound of Music" is the "My Favorite Things" song. Ya know, the scene with Maria sitting on the bed in the kids' room during the thunderstorm when she is singing about all of her favorite things like whiskers on kittens, warm woolen mittens and sleigh bells and doorbells and all of things that make her happy! Since this song is so iconic, why not turn it into a garland?!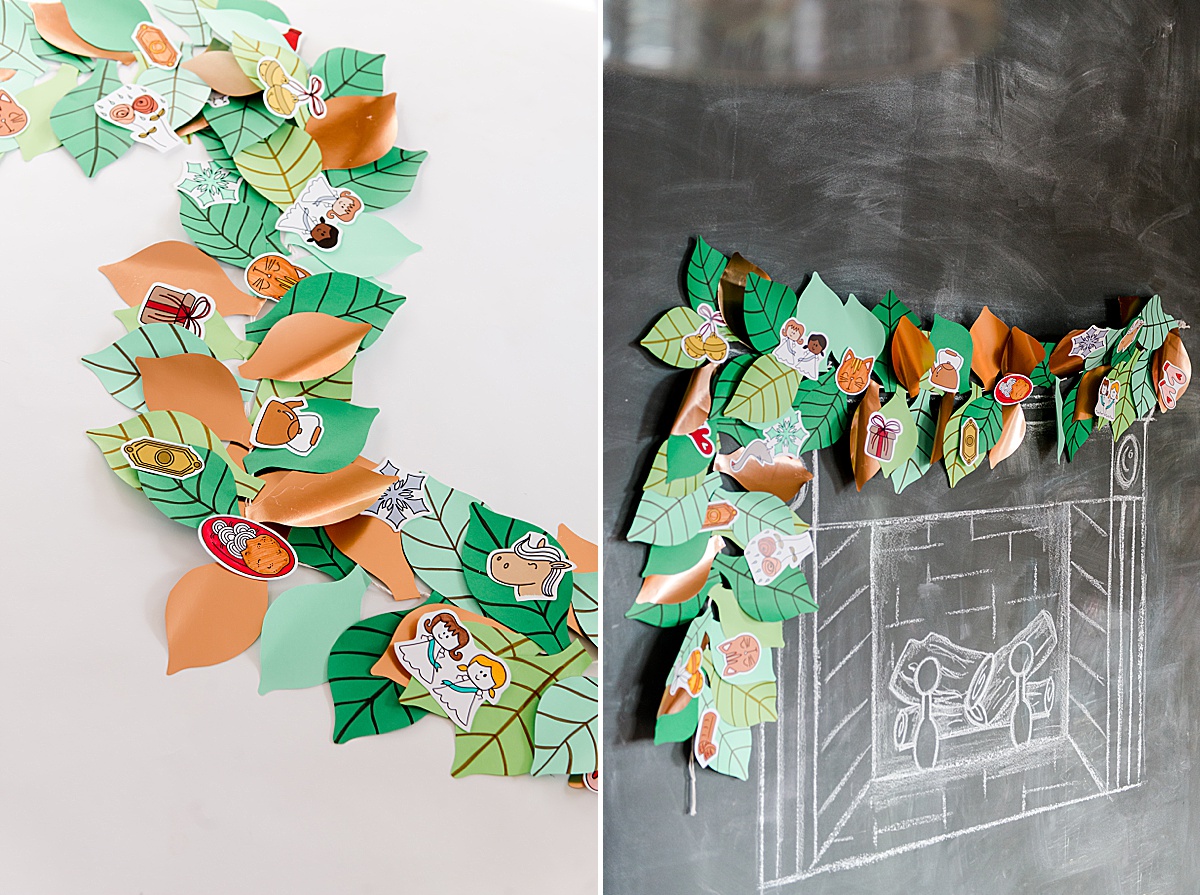 The best part of this garland is that you can get big kids, adults and littles all involved! There's an option to color your graphics or an option to print them pre-colored if you don't have the time or energy…..but lemme just say that coloring is proven to just melt stress away, and welp….2020, I think we all could use a little stress-melting if you ask me!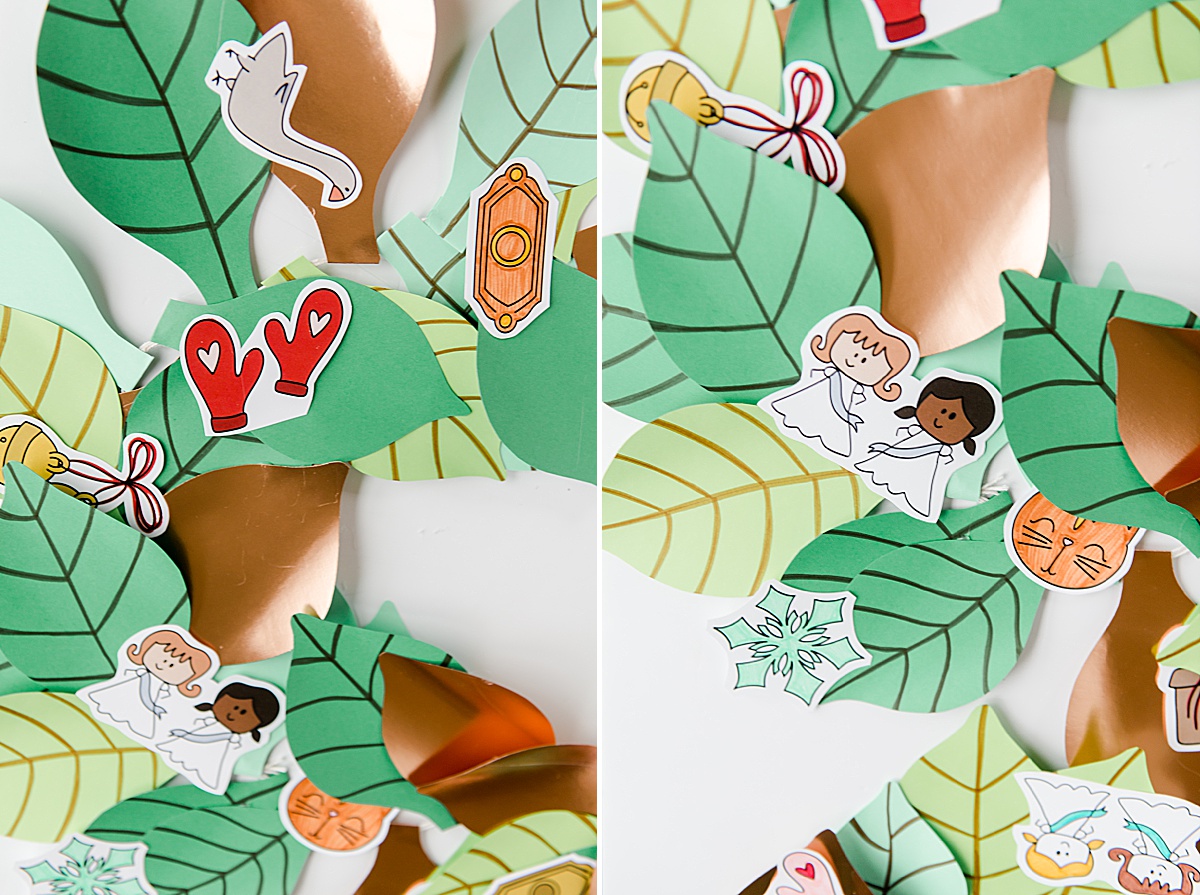 This DIY is easy, fun and full of color! Download the PDF templates below along with all of the instructions! 🙂
MATERIALS:
White cardstock
Green cardstock in various shades for the leaves (I used xxxxxx sheets for about xxxx length of garland)
Markers, crayons or colored pencils for coloring + adding detail to the magnolia leaves
Scissors
Glue
String or yarn for garland
Optional hole punch
INSTRUCTIONS:
1. Download and print the PDF templates below.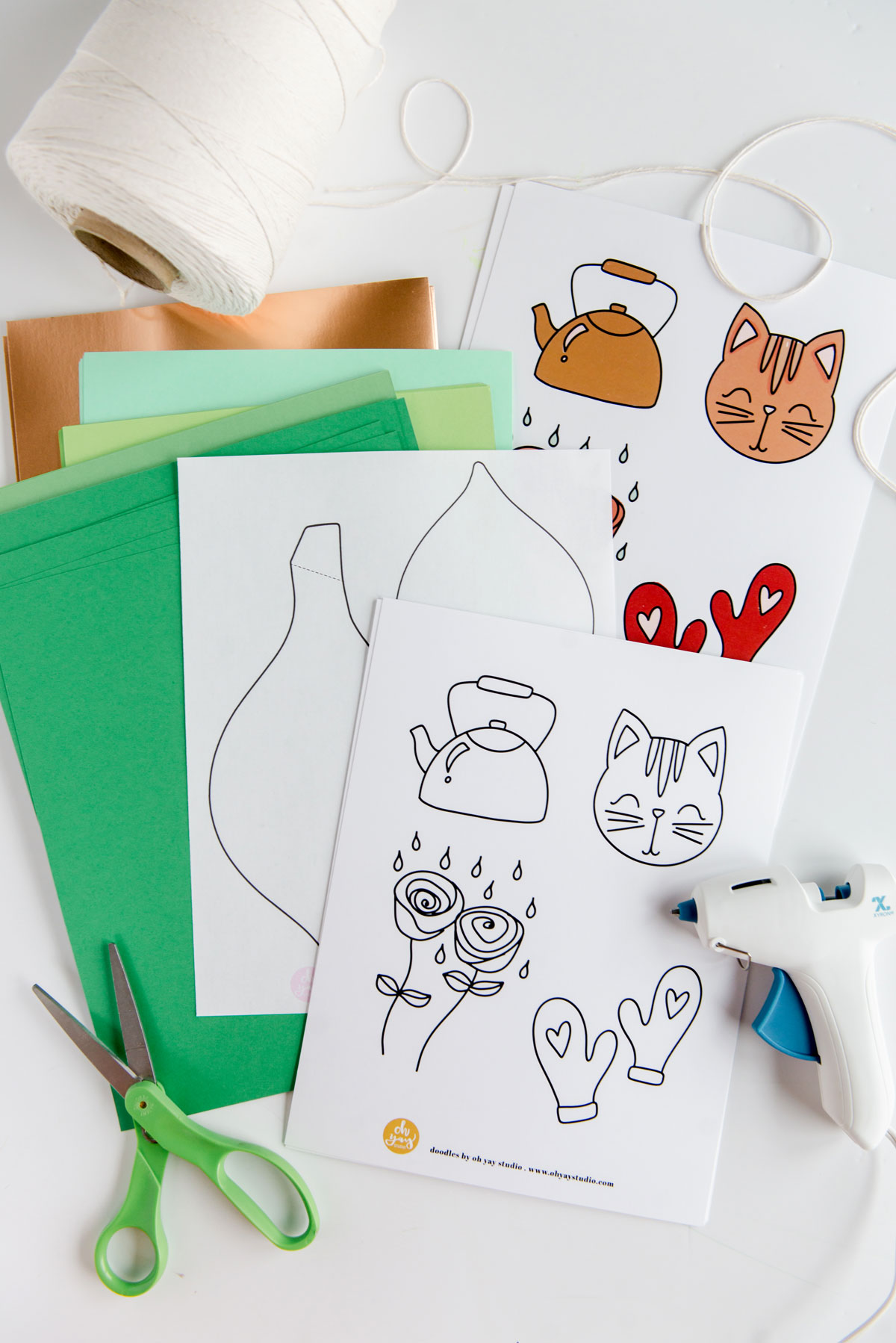 2. Color and/or cut out the doodles and cut out a handful of the magnolia leaves in shades of green cardstock. Add details to your leaves with colored pencils, markers or crayons.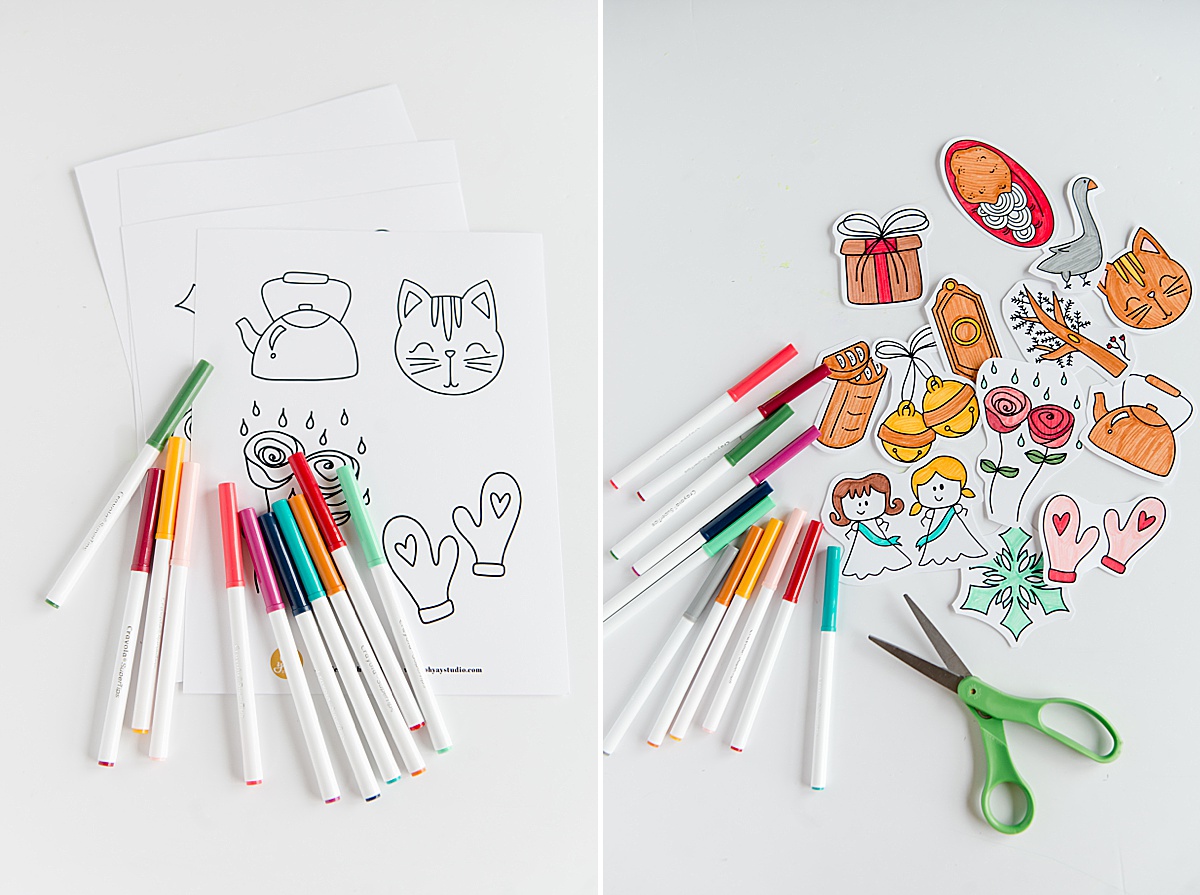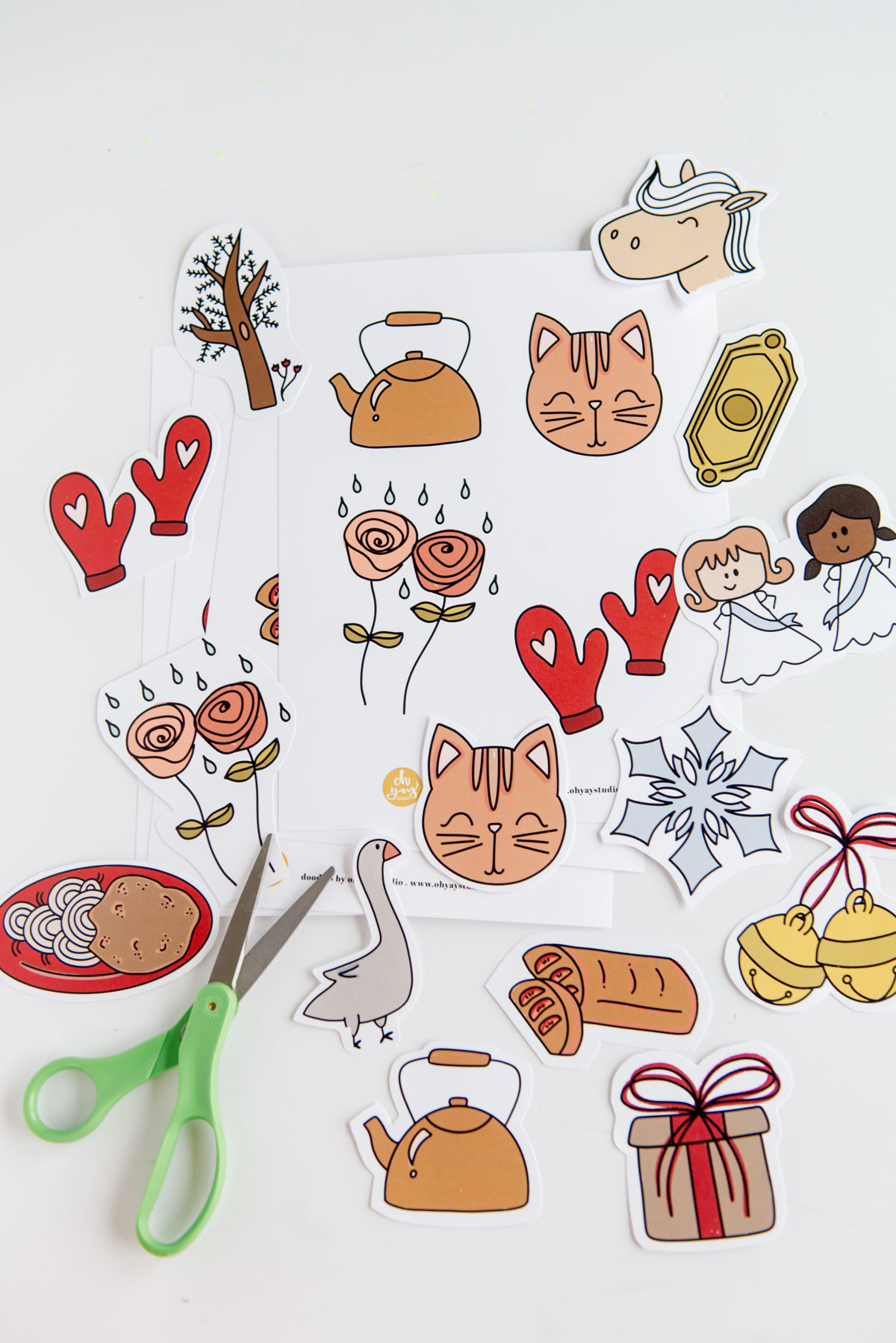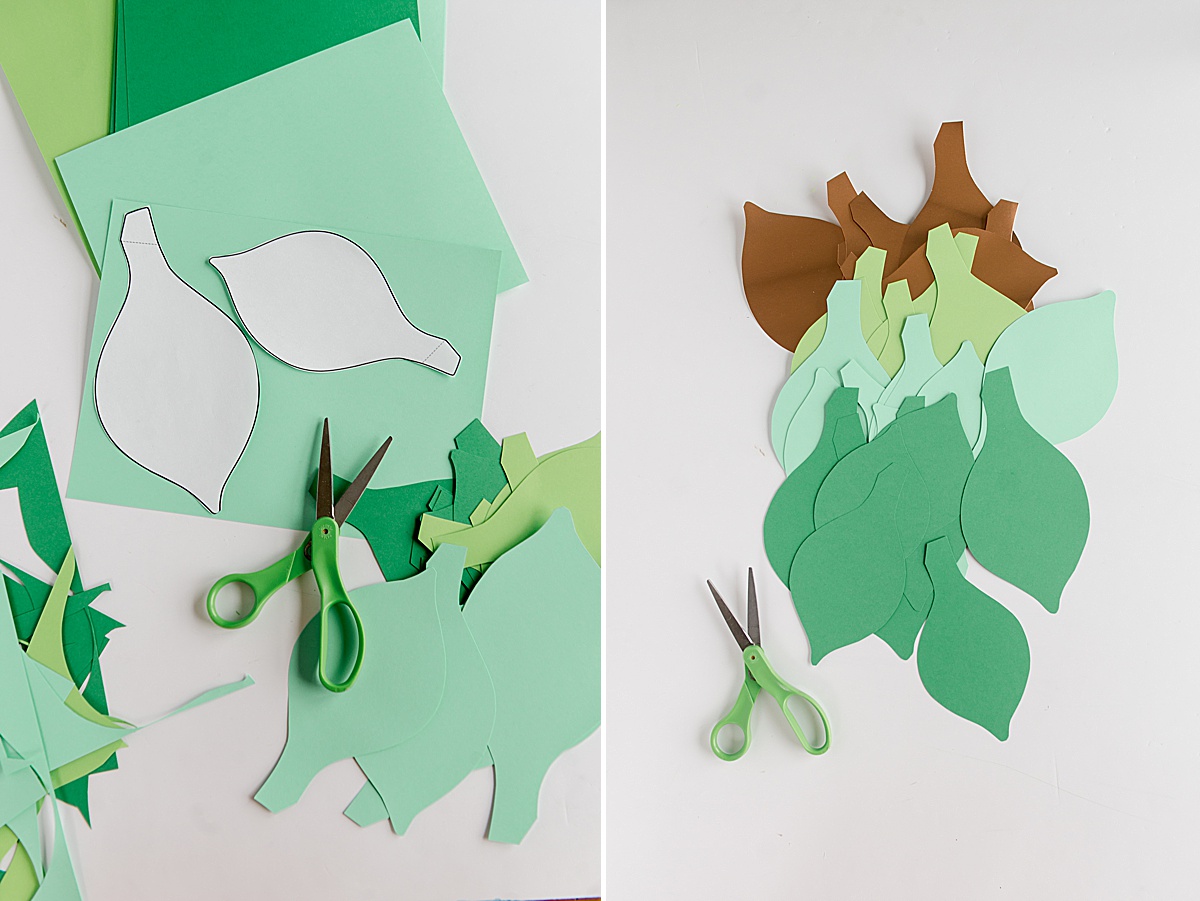 3. Prepare the leaves by folding over the top portion along the dashed line and then "rolling" the leaves back and forth along the length to add dimension and curl to their shape. Cut your string to the desired length and begin gluing on the leaves + doodles in any pattern or arrangement.
Overlap the leaves to make the garland look full. Do this by starting at the bottom and working your way upwards. You can even glue the leaves directly ONTO the string and glue them to one another to be sure they stay in place if you'd like.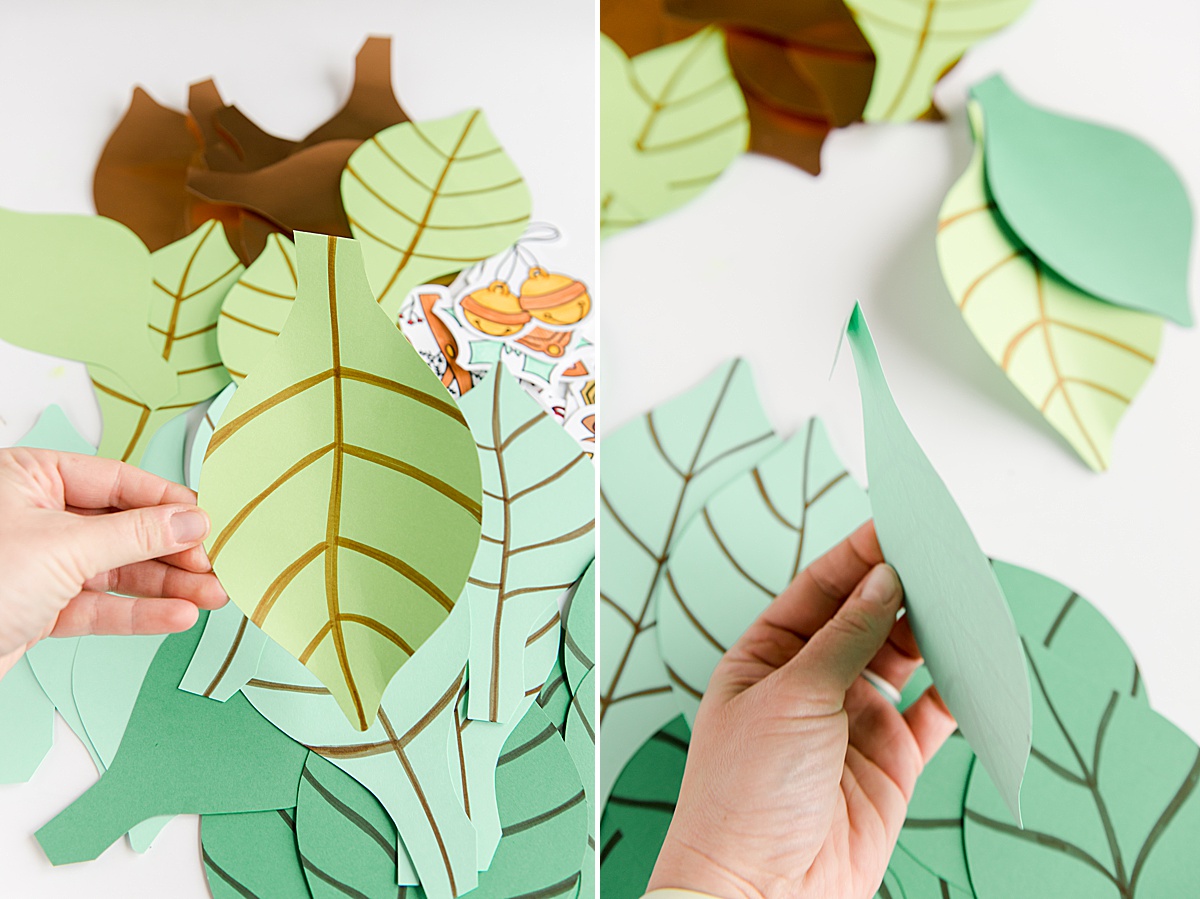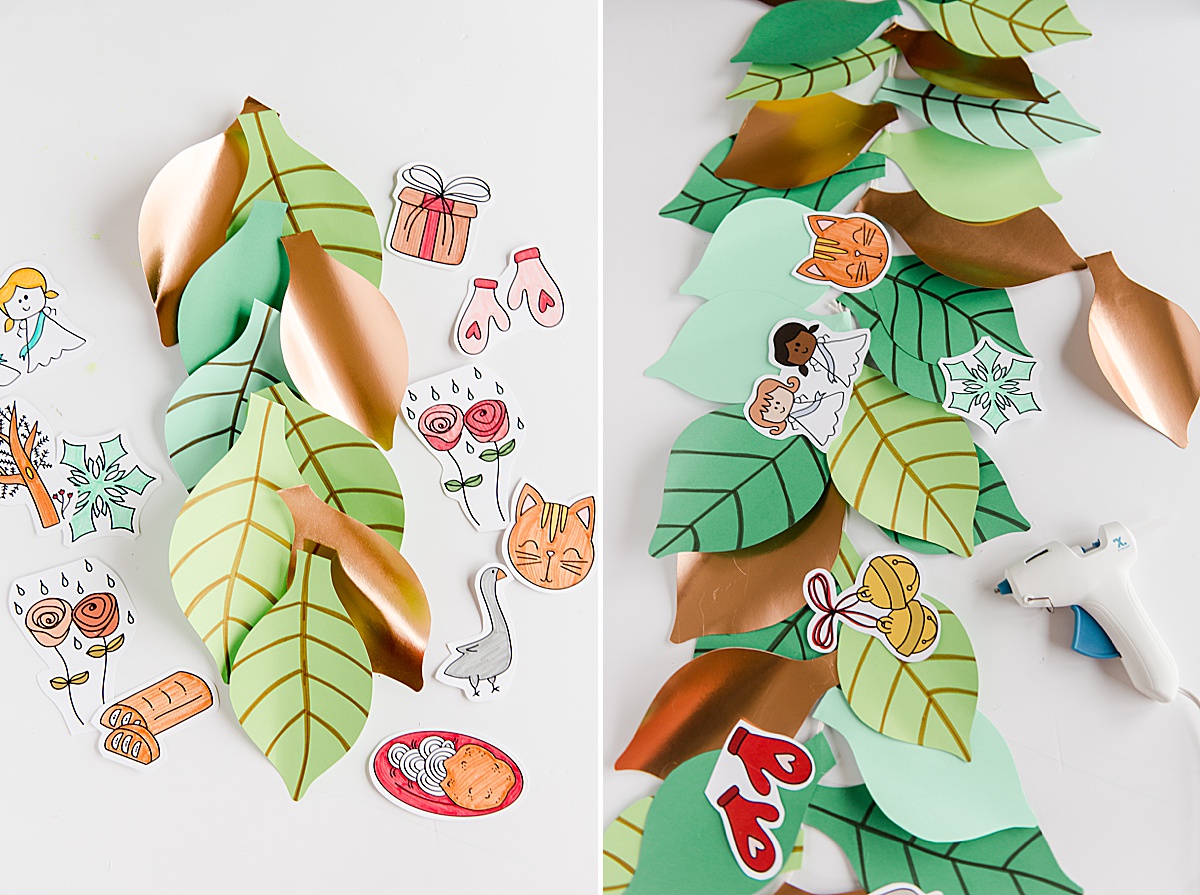 TAAA DAA! Now you are ready to hang your garland in your bedroom, along your mantle or even adorn your doorway or tree!
**Option: If you're not into the garland making, you certainly can download the graphics themselves and use a hole punch to make them into ornaments for your tree or gift toppers for your favorite "The Sound of Music" fan! 🙂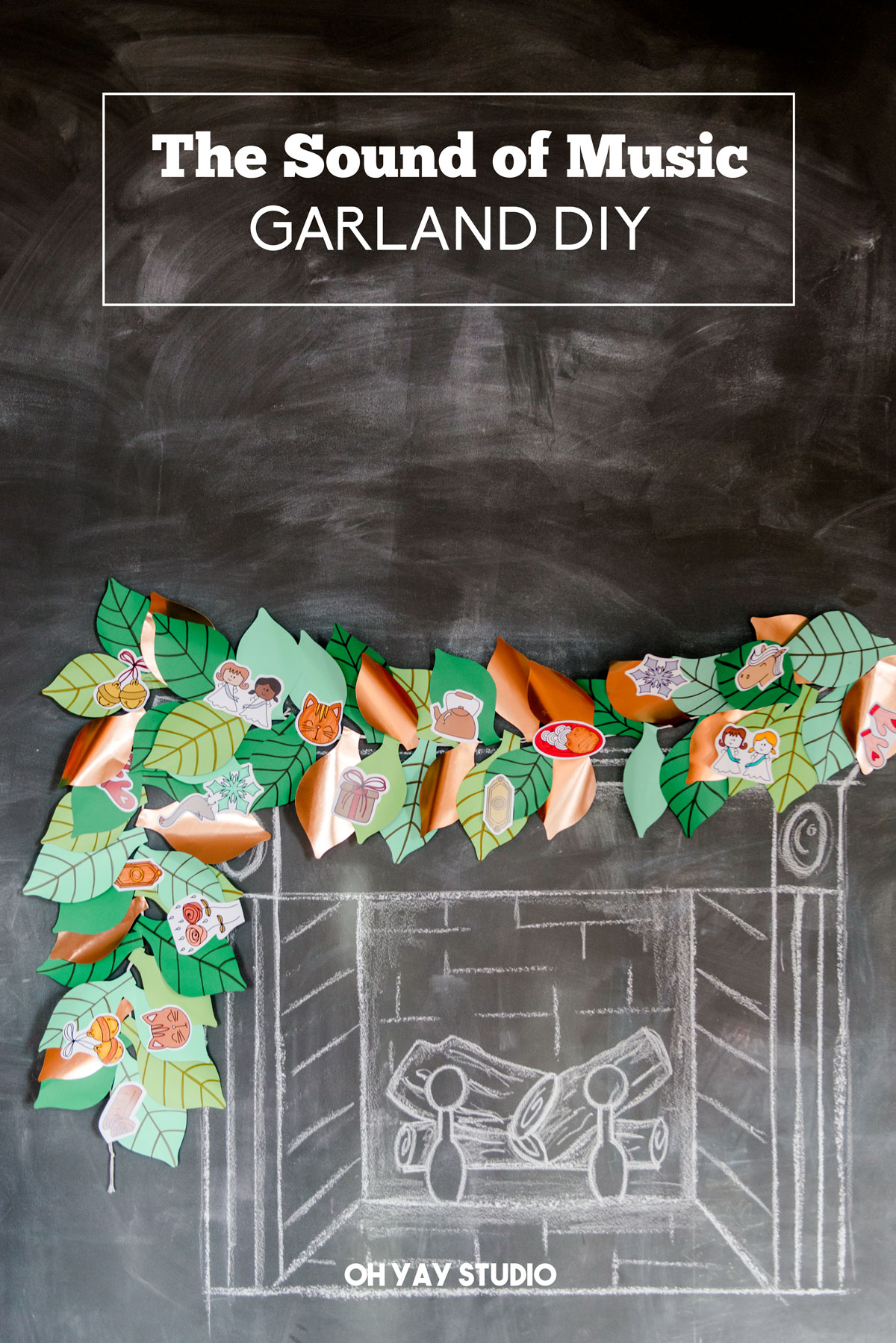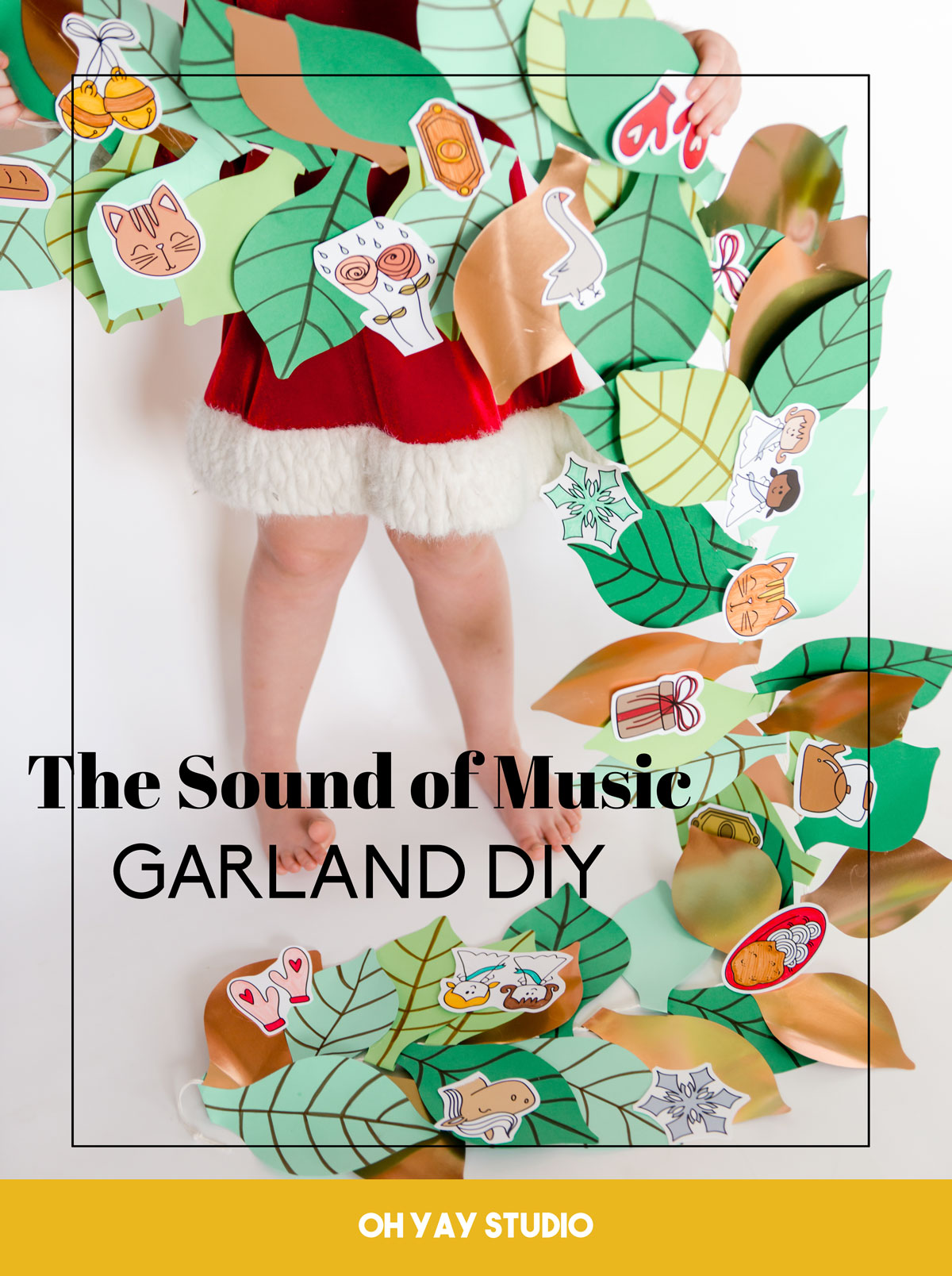 Share your DIY garlands on social media using #SoundOfMusic, and visit the official THE SOUND OF MUSIC page on Facebook HERE.