Floral yarn ball SVG + a cute gift idea for crafters!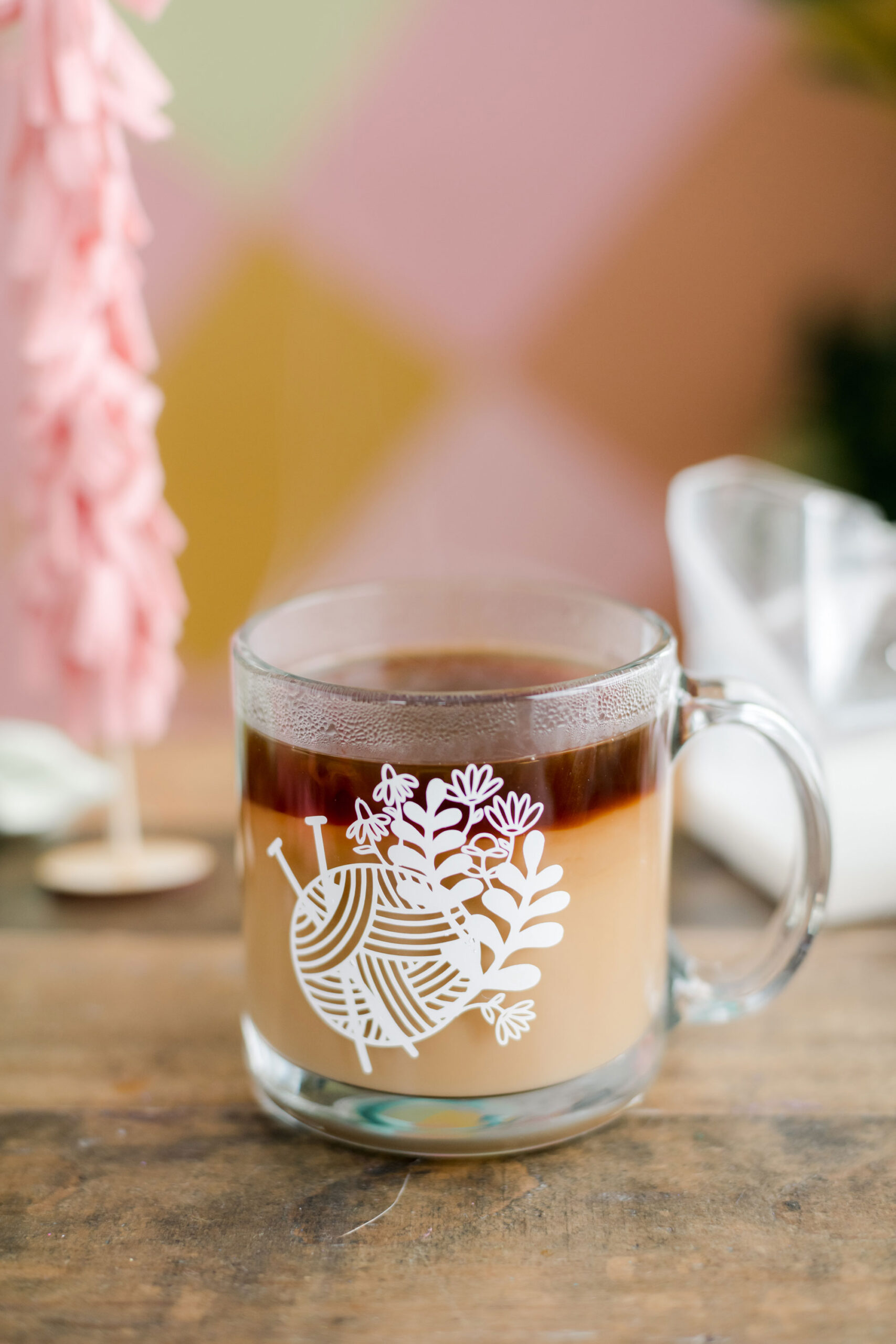 If you are a knitter or crocheter or know someone who is, then you know that they just LOOOOOOVE their yarn stash! DUH! (it's the same for all areas of crafting TBH…..sewists with their fabric stash, designers with their vinyl collection……right?)!
Today I am sharing, along with some other creative friends (head to the bottom of this blog post to get the whole list of free SVG files), a cut floral yarn ball that you can put on a cup, tee, trinket bag, stash bag and MOOOOOORE! And honestly, hint hint, this would be a great and simple gift idea for your fave crafting/knitting/crocheting friends! 🙂
MATERIALS:
Flowery yarn ball SVG file (DOWNLOAD HERE)
Vinyl of choice (I used white premium permanent vinyl for the coffee mug)
Weeding tool
Transfer tape
Burnisher (or credit card or something flat) 🙂
INSTRUCTIONS:
Download the Flowery yarn ball  SVG file HERE!
Save the file to your computer and upload into your Cricut design software (or other software for your specific cutting machine).
2. Measure your mug
(Or whatever material or item you are putting your flowery earth onto) and resize the file in your design space if necessary.
note: When in the Cricut design space, be sure to highlight all layers and attach them all together before cutting! This just makes it so that all of those little spaces won't cut out individually outside of the graphic as a whole!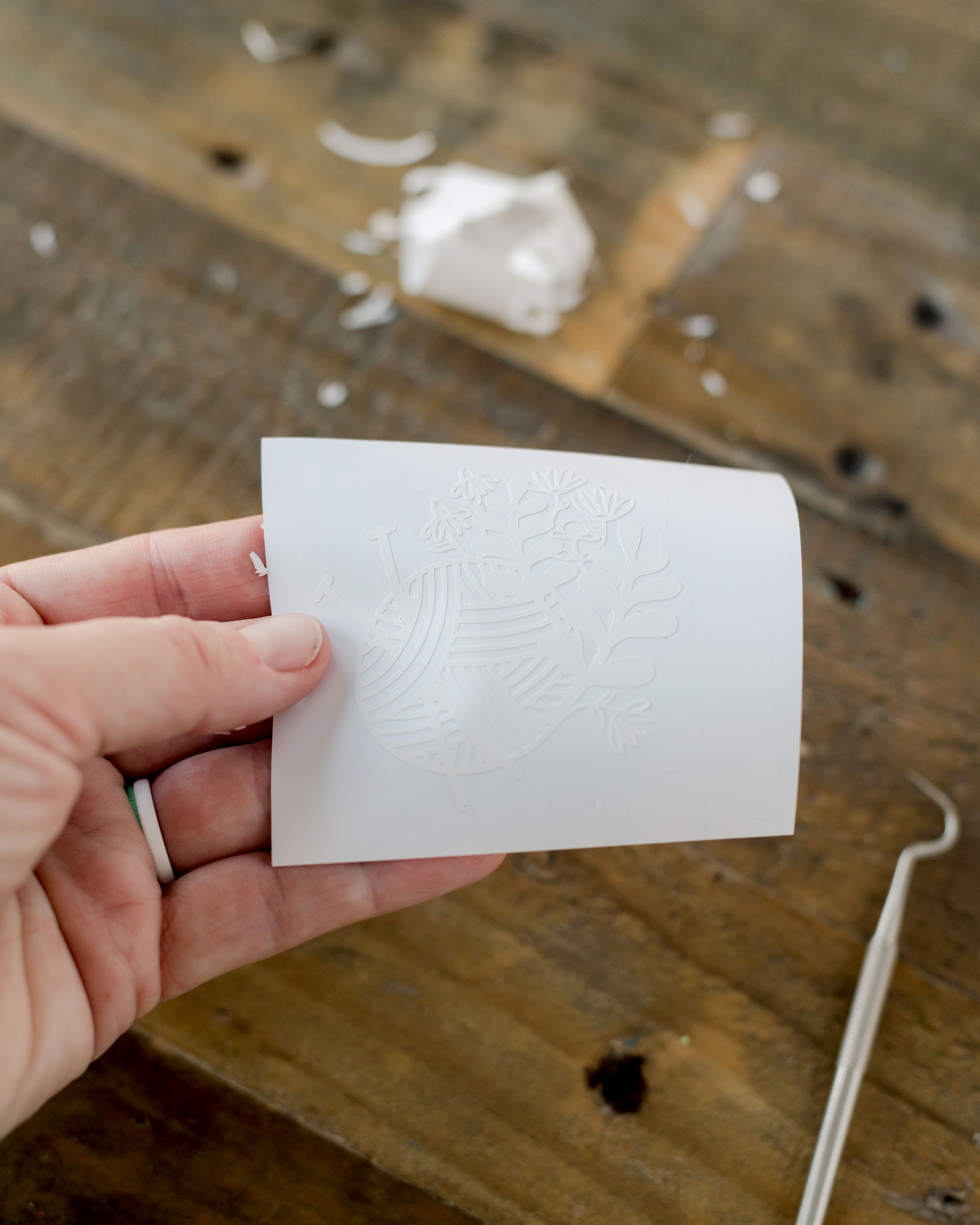 3. Cut + weed
Cut the yarn ball SVG using your Cricut (or other cutter) and weed the negative space. There are lots of little spaces and pieces, so just take your time and enjoy the process as you weed out the extra vinyl 🙂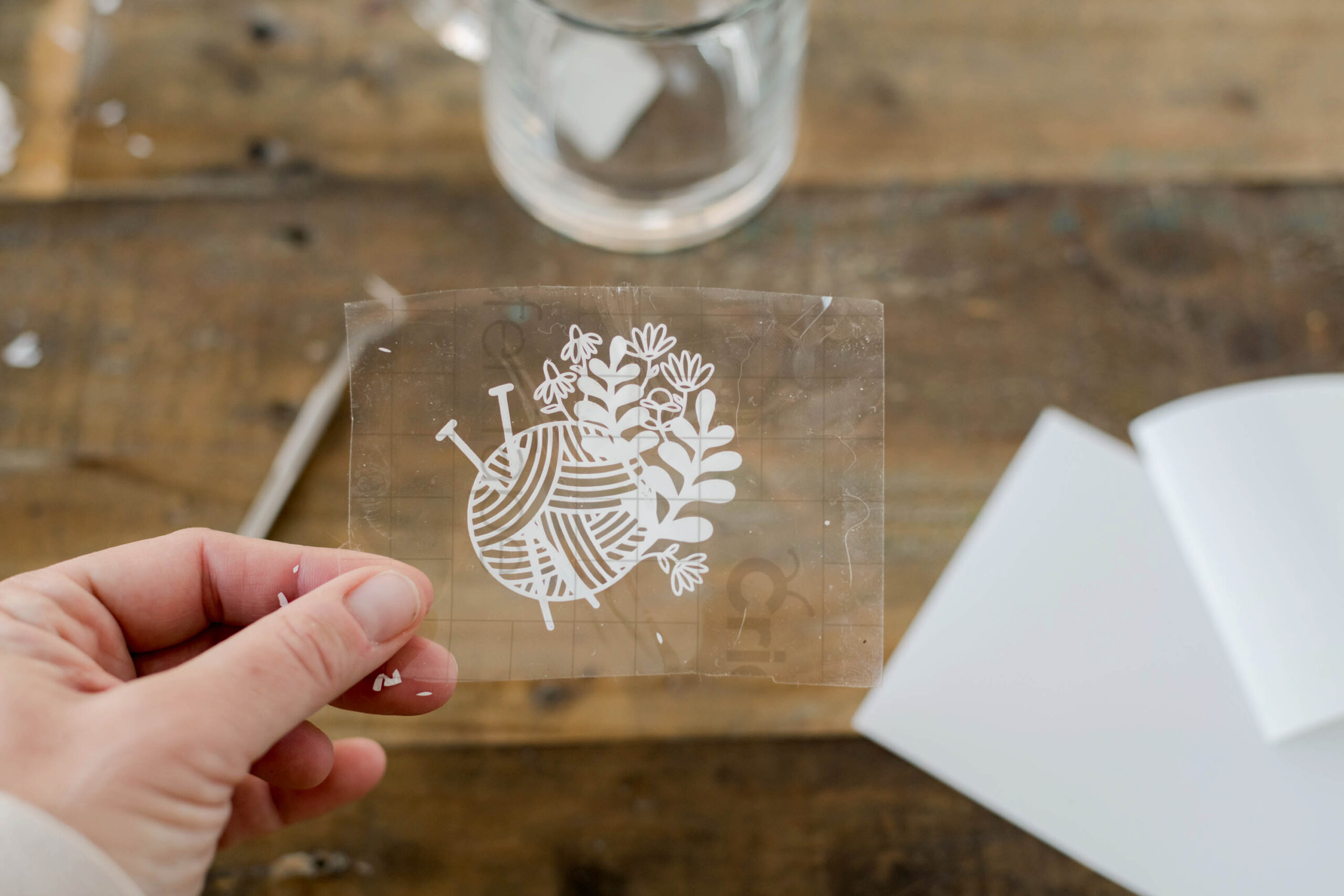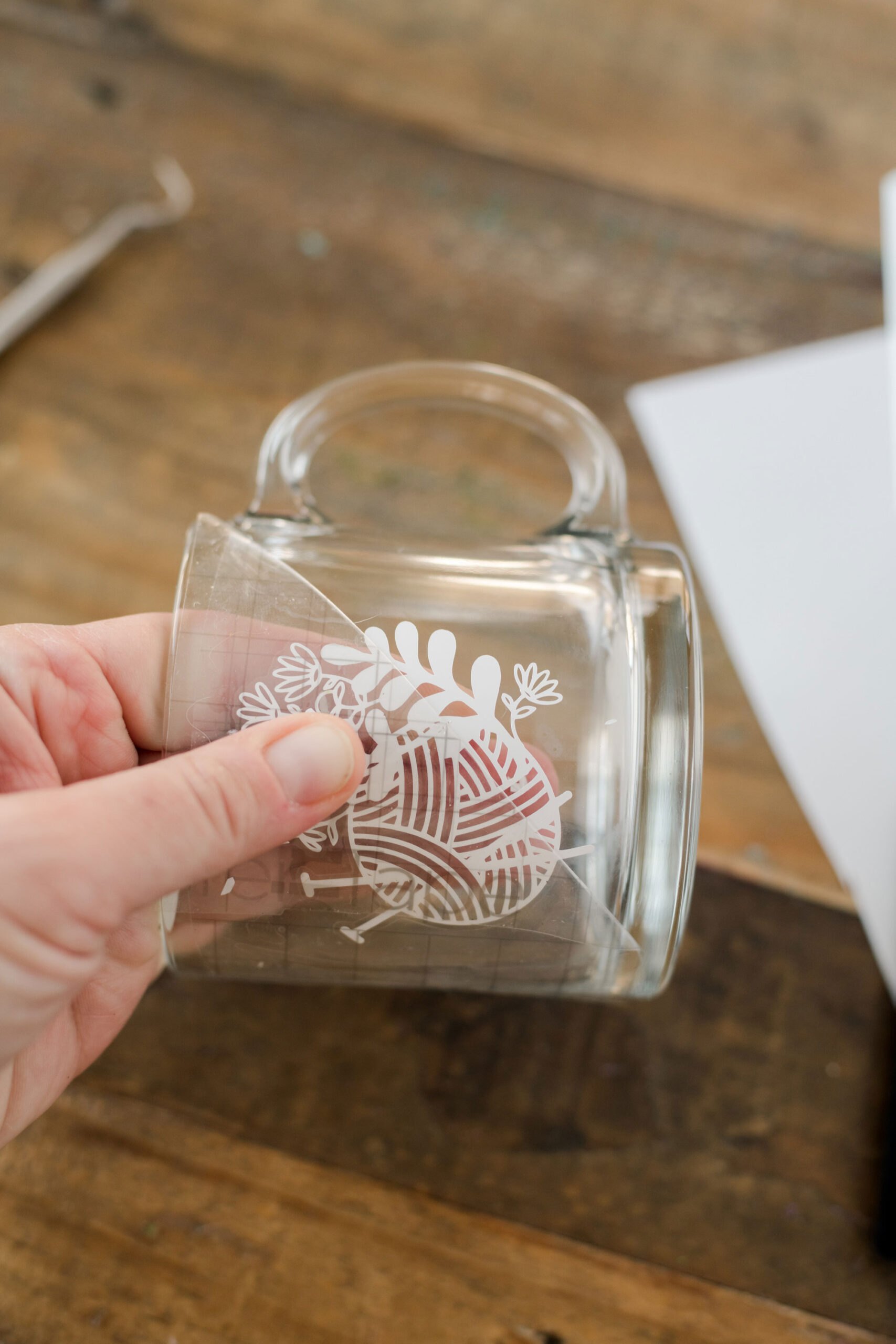 4. Transfer + stick
Once your yarn ball is weeded, use transfer paper to transfer the whole piece of vinyl. Do this by carefully sticking the transfer paper onto the weeded yarn and taking off the back of the vinyl paper. Then carefully place the vinyl to the mug or item desired. Use a burnishing tool or credit card edge to rub each little piece to the mug to be sure it's sticking fully! 🙂 Pulling at a 45* angle, begin carefully pulling off the transfer tape from the vinyl, being sure not pull too fast or hard to remove the details of yarn or flowers.
Fill your new mug with coffee and ENJOYYYYYYY how cute and pretty the little yarn looks against the liquid in the clear mug! Then sit down with your hot mug with your fave project for a movie or Netflix binging session!!!! 🙂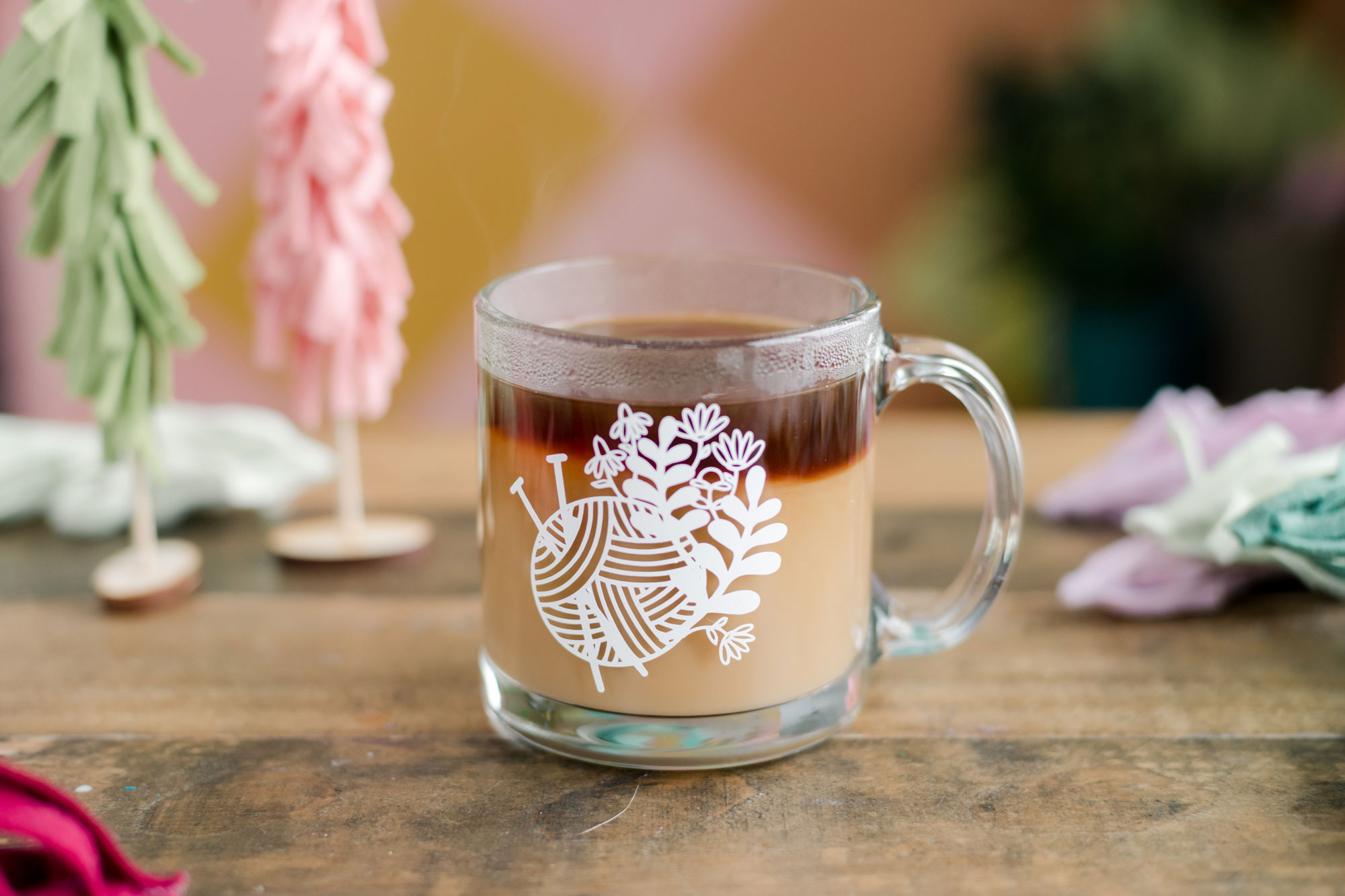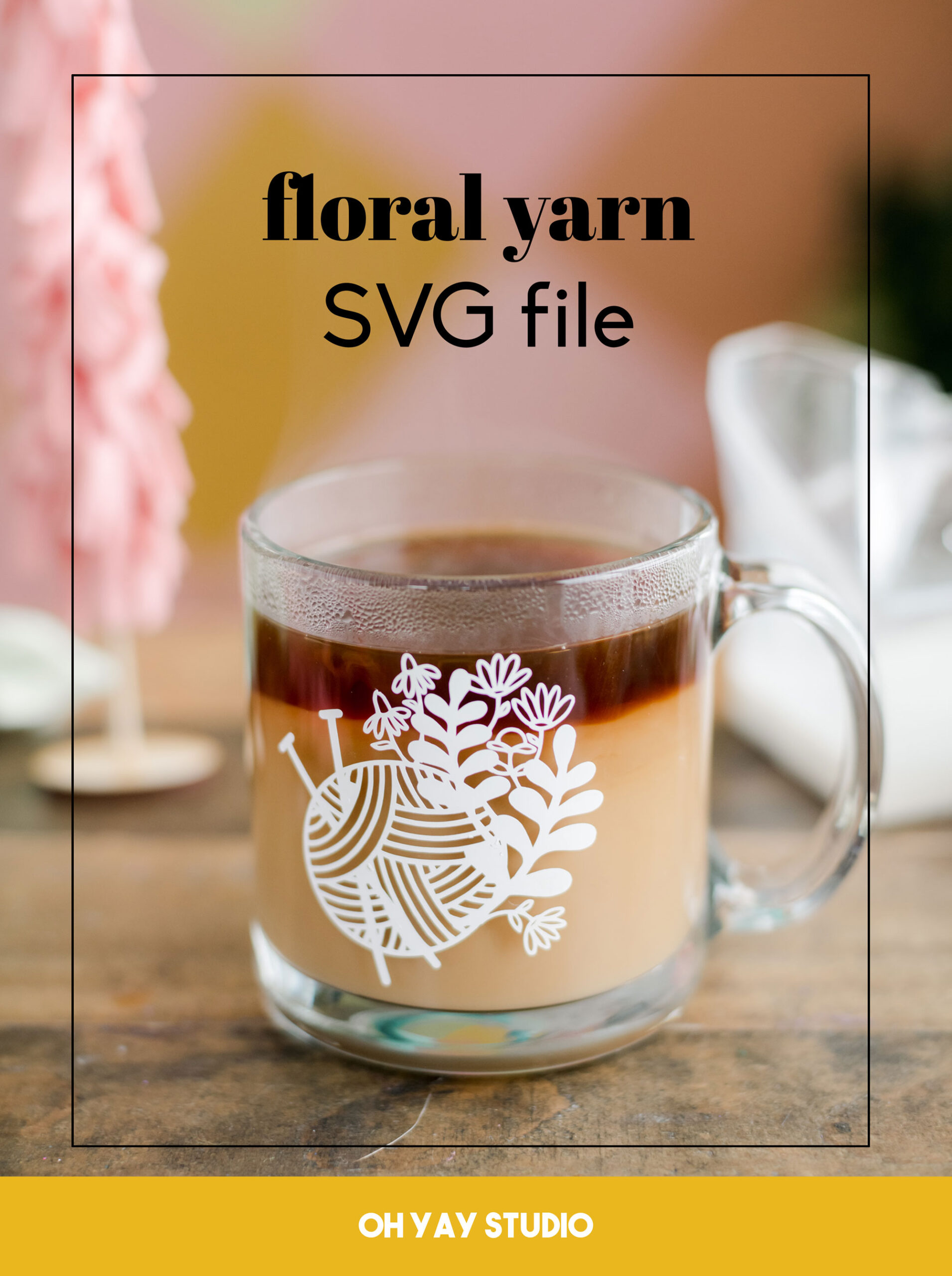 ANNDDD be sure to check out all of these other FREE crafting SVG files: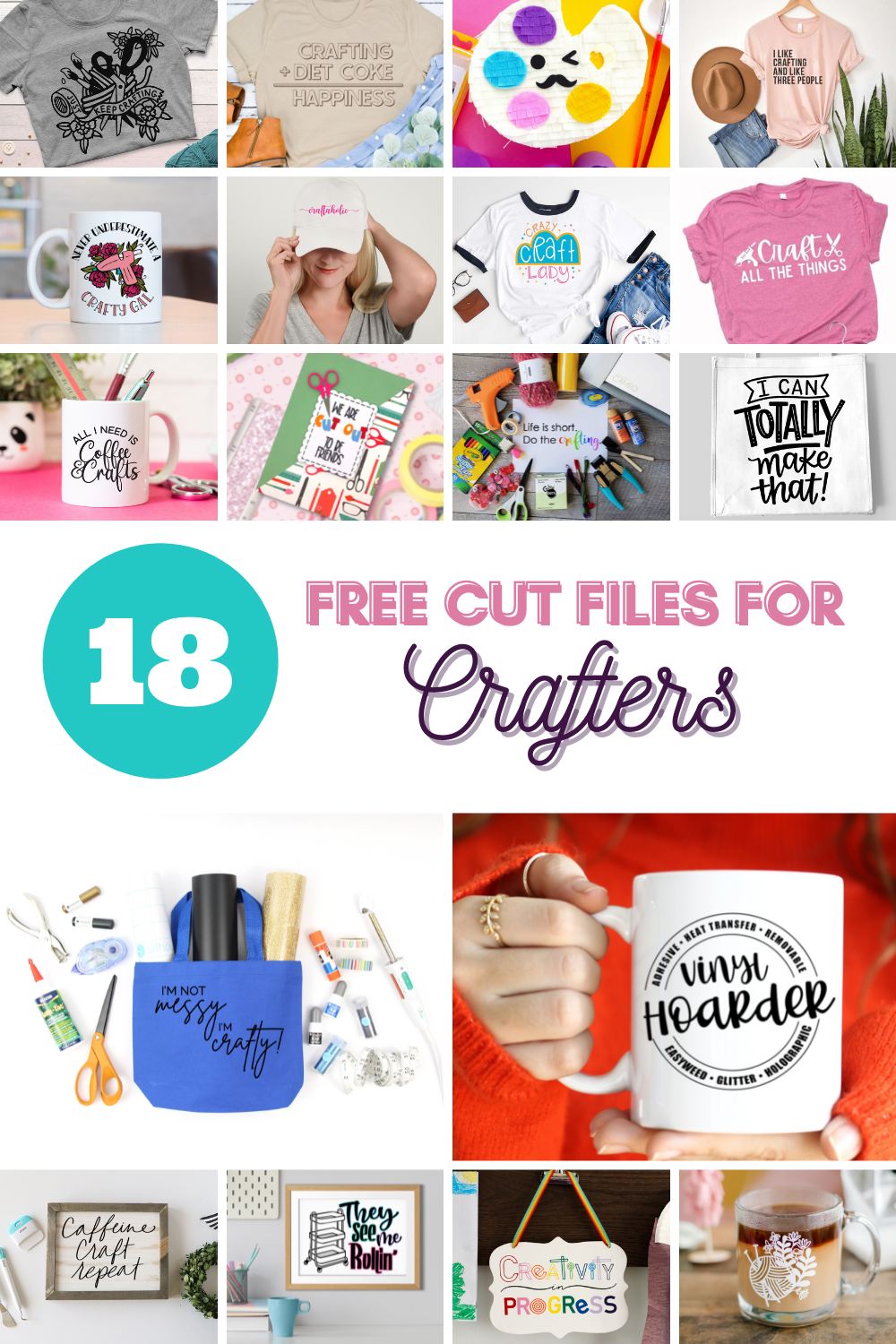 Just Keep Crafting
by Persia Lou
Crafting+Diet Coke
by Crafting Overload
Paint Palette Mini Pinata
by Studio Xtine
I am not messy… I'm crafty
by Polka Dotted Blue Jay
Floral yarn ball SVG
by Oh Yay Studio
Never Underestimate a Crafty Gal
by Gina C. Creates
Craftaholic Hat
by Pen + Posh
Crazy Craft Lady
by Poofy Cheeks
Craft All the Things
by Crafty Life Mom
Caffeine Craft Repeat
by Liz on Call
Crafty Friends Card
by The Bearded Housewife
I like crafting and like three people
by The Walnut Street House
Life is short. Do the crafting
by Sunshine and Munchkins
I Can Totally Make That!
by Lettered by Stephanie
Creativity in Progress Craft Room Sign
by Spot of Tea Designs
They See Me Rollin'
by Craftara Creates
Vinyl Hoarder
by Simply Made Fun
Coffee & Crafts
by Tried & True Creative