The best end of the year teacher gift idea! :)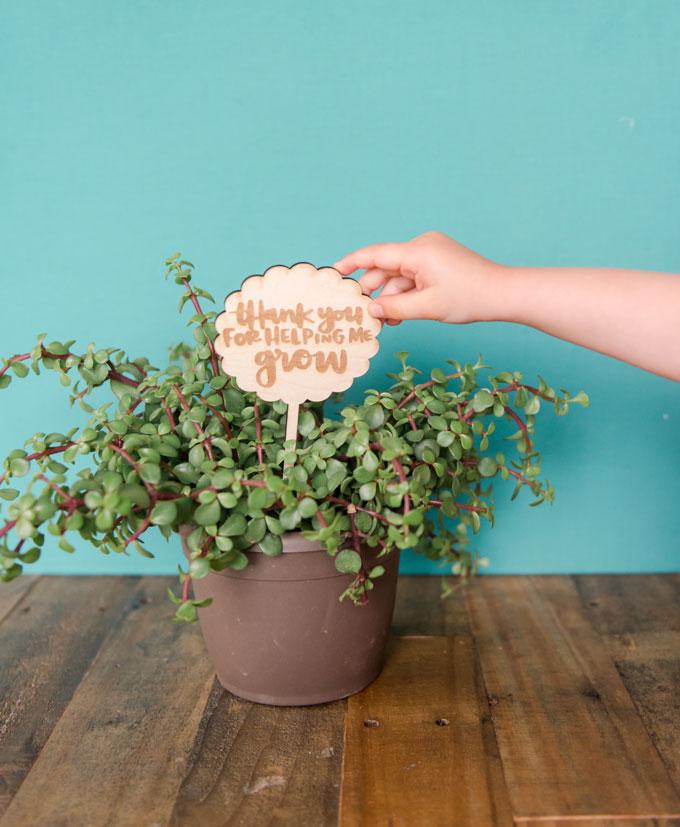 I always try and give gifts that are usable or edible or something that is *SO* personal that the receiver loves it! 🙂 And that is where this idea came from…a cute, end of the year, thank you themed, "WE LOVE YOU" planter stick for your end of the year teacher gift. I mean, who doesn't love getting a bunch of flowers OR a cute, little succulent plant, amiright?! 🙂 ESPECIALLY for teachers that can get inundated with apple decor or cliche teacher gifts (just ask my Mother-in-law who was a teacher for 20 years)! 🙂
So, here ya have it….the *BEST* end of the teacher gift (according to the Steffen household)! 🙂 GRAB YOURS HERE! We bought a few succulent plants from Home Depot for $3.99 and paired them with these planter sticks for our end of the year gift for Zeke's teacher, aids and principal!
Cute, simple, thoughtful and not overly expensive for an expressive way to say THANK YOU for your fave teachers! Grab yours for your fave teacher HERE!
HAPPPPPPPPPY almost-summer everyone!