Cactus iPhone background + my favorite book inspo lately! :)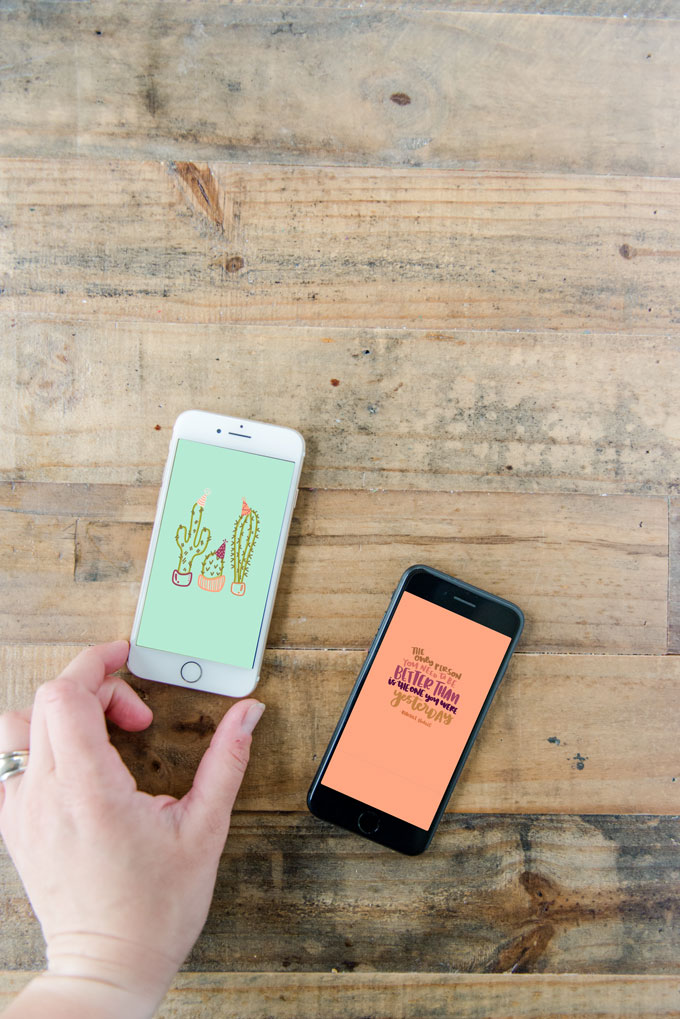 Each month it's my goal to share some awesome, fun, happy phone + tablet backgrounds that you can use to spruce up your iPhone, android, iPad, or any other technology device that has a "background" on it!!! 🙂 And this month I am sharing my partying cactus background + a quote from one of the best books I've read so far this year! 🙂
First up, the partying cactus….do they need any explanation?! 🙂 They are together and they are partying like they are besties (which they obvi are)! 🙂 Yay for colorful cactuses that love to celebrate life!
ANNNDDDDD. You guys! Have you heard of Rachel Hollis?!?!? Because if you haven't, drop everything and go follow her on social media, buy her latest book
and start jotting down some of her INCREDIBLE one-liners from "Girl Wash Your Face!" 🙂 YOU GUYS! I haven't been a good book reader in my lifetime since having kids, BUT this book! THIS BOOK! It's funny, easy to ready and hits some of those grown-up-girl lies that need to be spoken to.
So, of course I wanted to include one of my favorite quotes from her book as one of the monthly iPhone wallpapers for you! 🙂 This quote speaks to the comparison that SO MANY of us get trapped in: from Mom goals to kid ideals or career chasing to daily living or even social media jealousy to wishing for something different. OY! It's real and it's trapping. But I hope that this phone background can serve as a reminder that you are YOU and you are BEAUTIFUL and each one of us has our own stories that is unique and worth OWNING! 🙂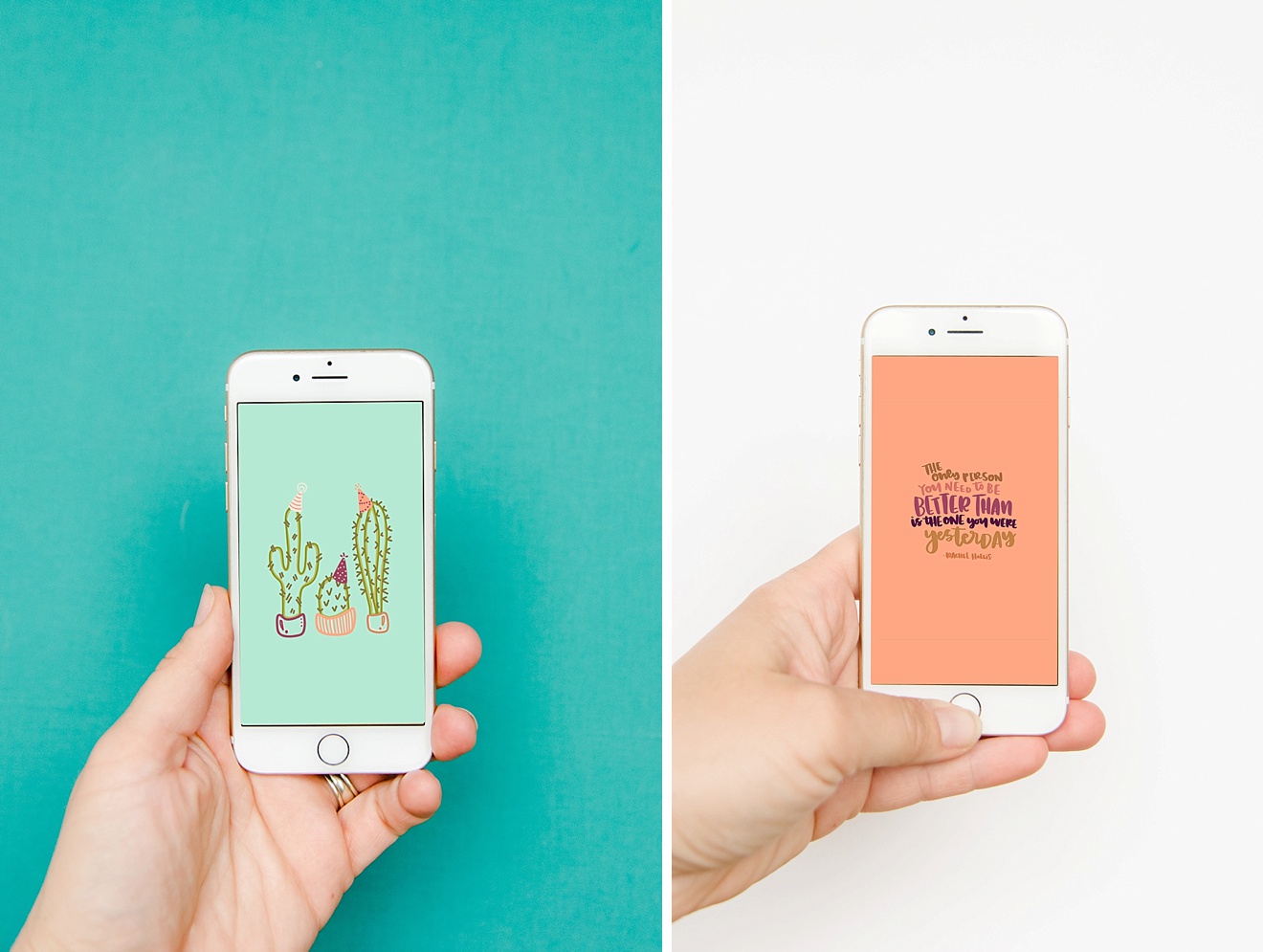 Download the Rachel Hollis Quote background HERE!
Download the Partying Cactus background HERE!
So HAPPY MAY everyone!!!! Soak in that sunshine and spruce up your phone screens with this happy, colorful, new imagery! 🙂