Paper craft: everyday awards + Crafting through Corona!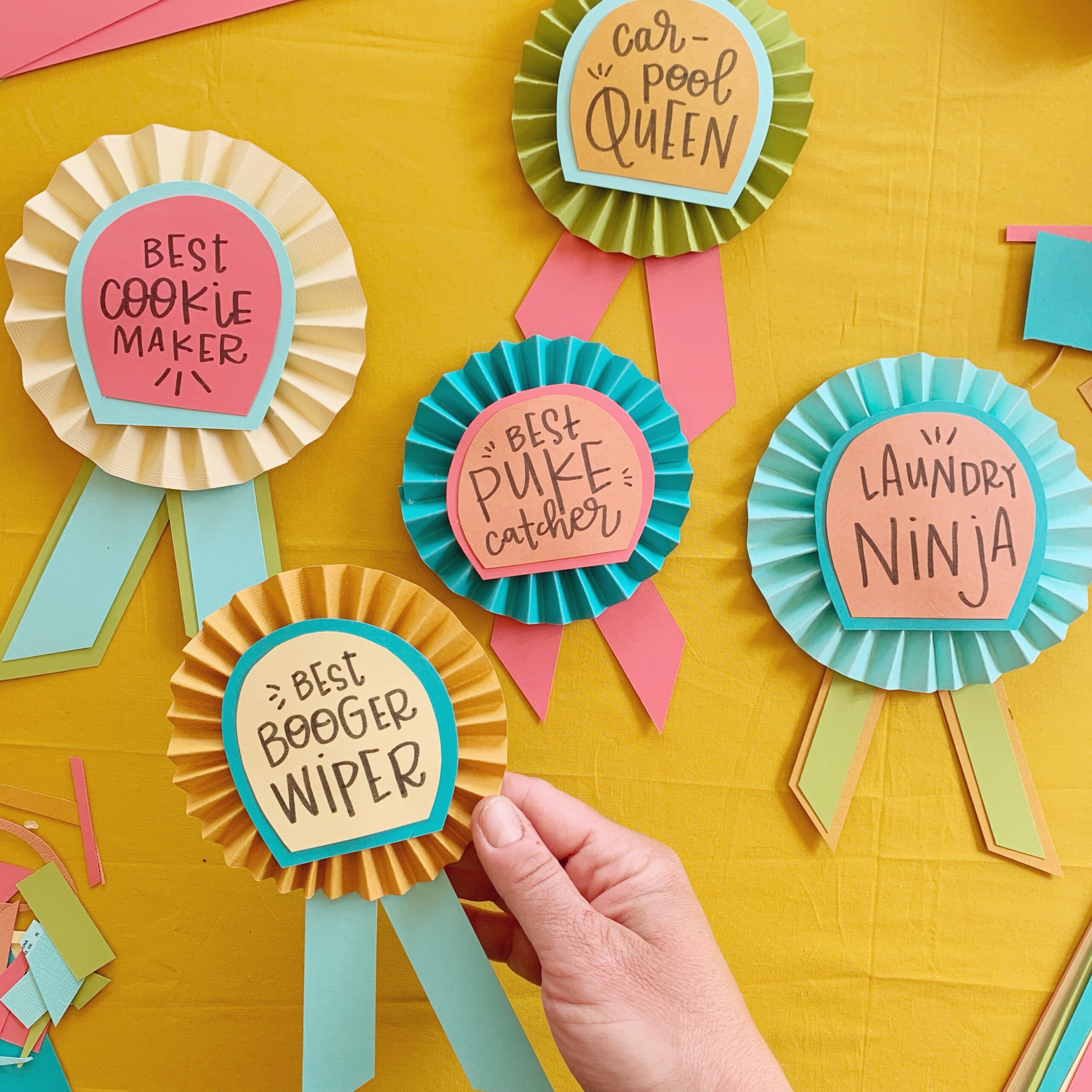 While we are all stuck inside and home with kiddos sooooo I have been crafting live with some other maker friends on IG on most afternoons! I 100% believe that creativity and crafting is a way to relieve stress, make some fun memories with our kiddos and just generally add more happiness and color to our whatever our daily lives look like right now!
And yesterday I hopped on to Instagram LIVE for the first time to do some paper crafting of some "everyday awards"! BUUUT since I didn't save the IG Live (whoops…..and yay for learning technology) I am also sharing the step-by-step here today! 🙂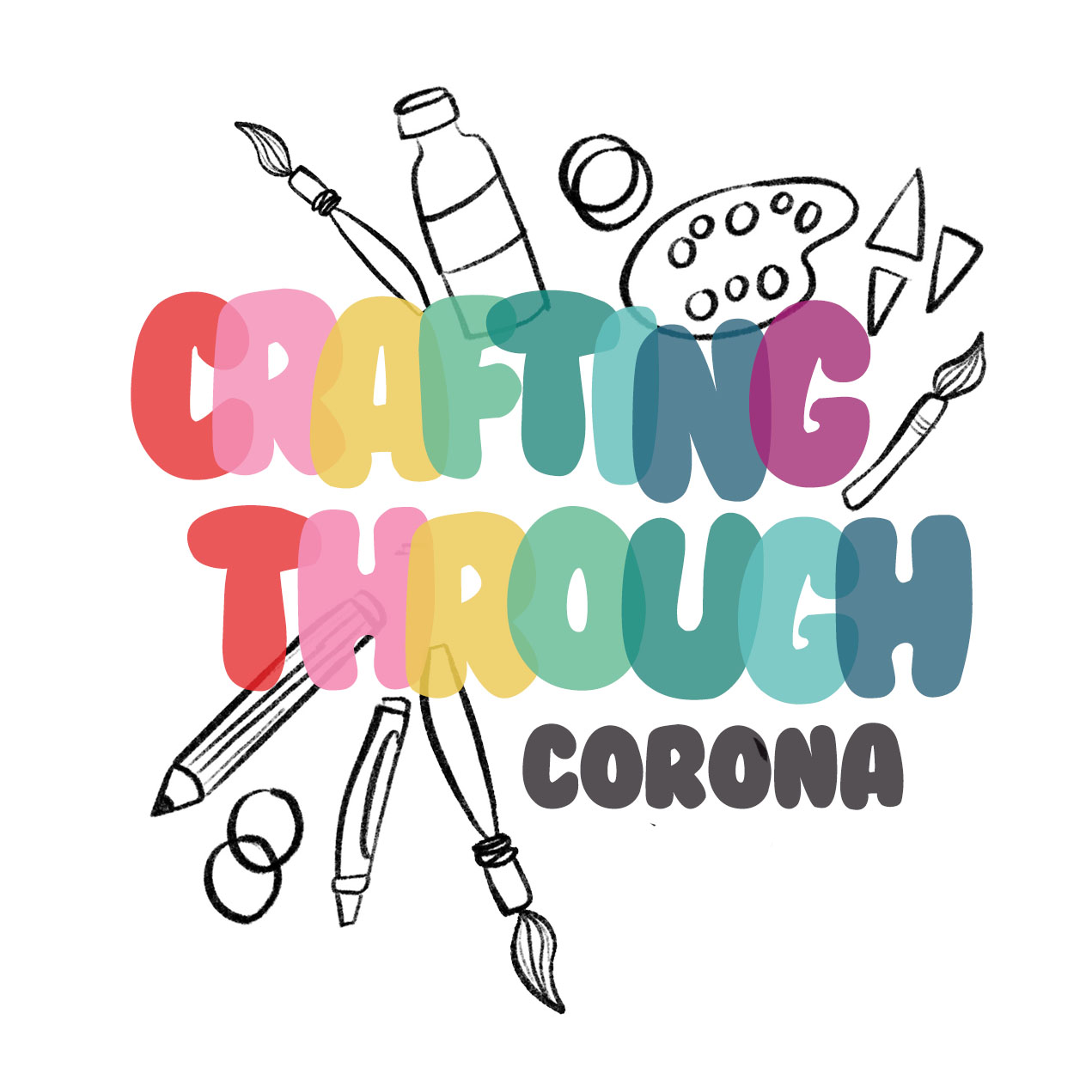 The heart behind doing this crafting live each day is to genuinely share my love, along with a handful of other makers across the states, of making and creativity. I think that sometimes parents can be overwhelmed by crafting with kids, so our goal is to use everyday items that are already (likely) in your house; think yarn, glue, paper, scissors, TP rolls, cardboard boxes, and paint!
So follow along with the #craftingthroughcorona hashtag on social media 🙂
ANDDD since I didn't save the LIVE Instagram that I did to make these everyday awards, I wanted to share them in a place that was easily accessible! 🙂
SUPPLIES:
4-5 colors of paper (I used cardstock)
A pair of scissors OR a straight edge cutter (I have a simple one)
Hot Glue, tacky glue or elmers glue
optional: a pin backing or magnet for the back
INSTRUCTIONS:
Cut pieces
Cut 2 strips of paper, each 2″ in width out of your "main color"
Cut 1 strip of paper 1 1/4″- 1 1/2″ in width (for the "ribbon")
Cut 1 strip of paper 1/2″ – 1″ in width (for the "ribbon accent")
Cut the circle or 1/2 circle shape for the "awards" portion
Cut a circle or square about 1 inches in diameter for the backside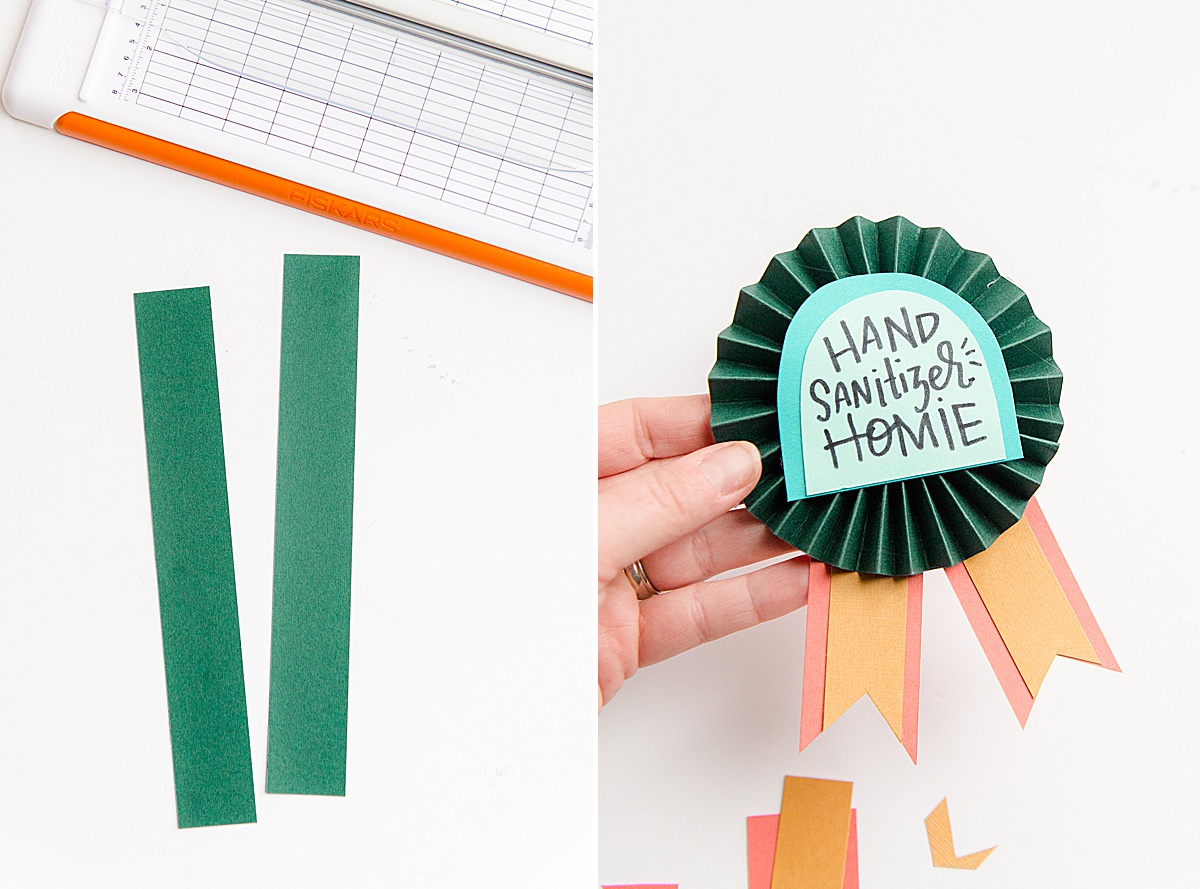 2. Zig-zag fold the main color strips + glue together
With your 2 inch pieces of paper (the main color), begin zig-zag folding the strips back and forth, back and forth, making the zig-zag portions about 1/4″ deep. Try your best to keep them uniform and straight (but, don't worry if they aren't perfect, mine never are…that's the fun part of crafting)! 🙂
Then, when both 2 inch pieces are zig-zag folded, interlock the 2 pieces together and glue them. Do the same with the other side, to form a zig-zag circle.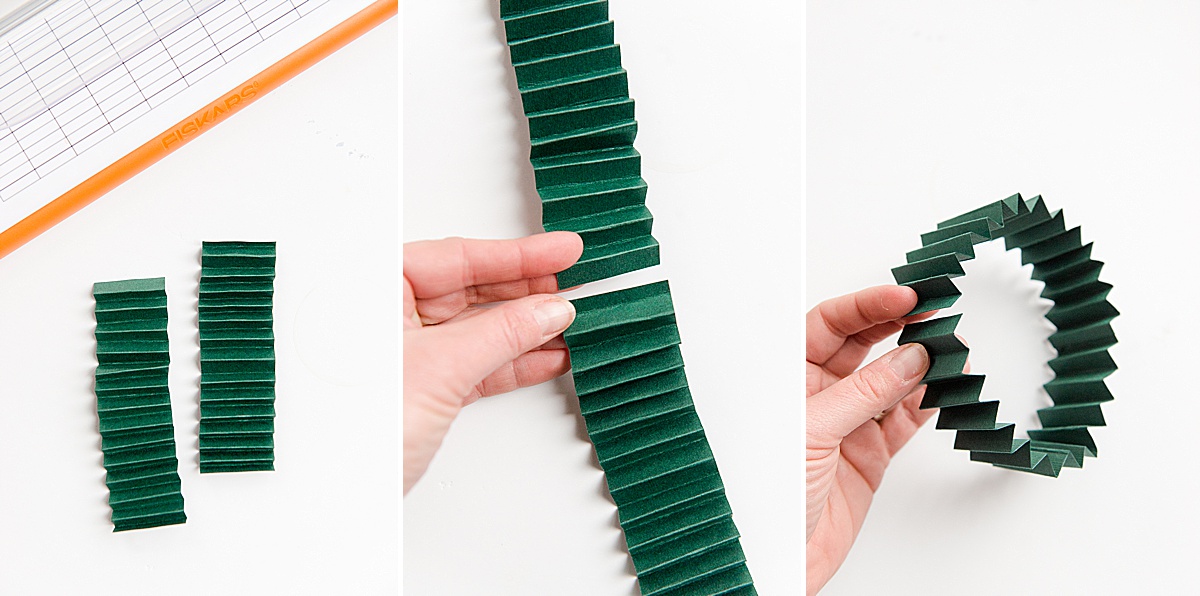 3. Cut ribbons
Eyeball how "long" you want ribbons to be and cut them to length. Trim the ends of the ribbons to a point or angle or inverted "v" shape. Do the same with the ribbon accent color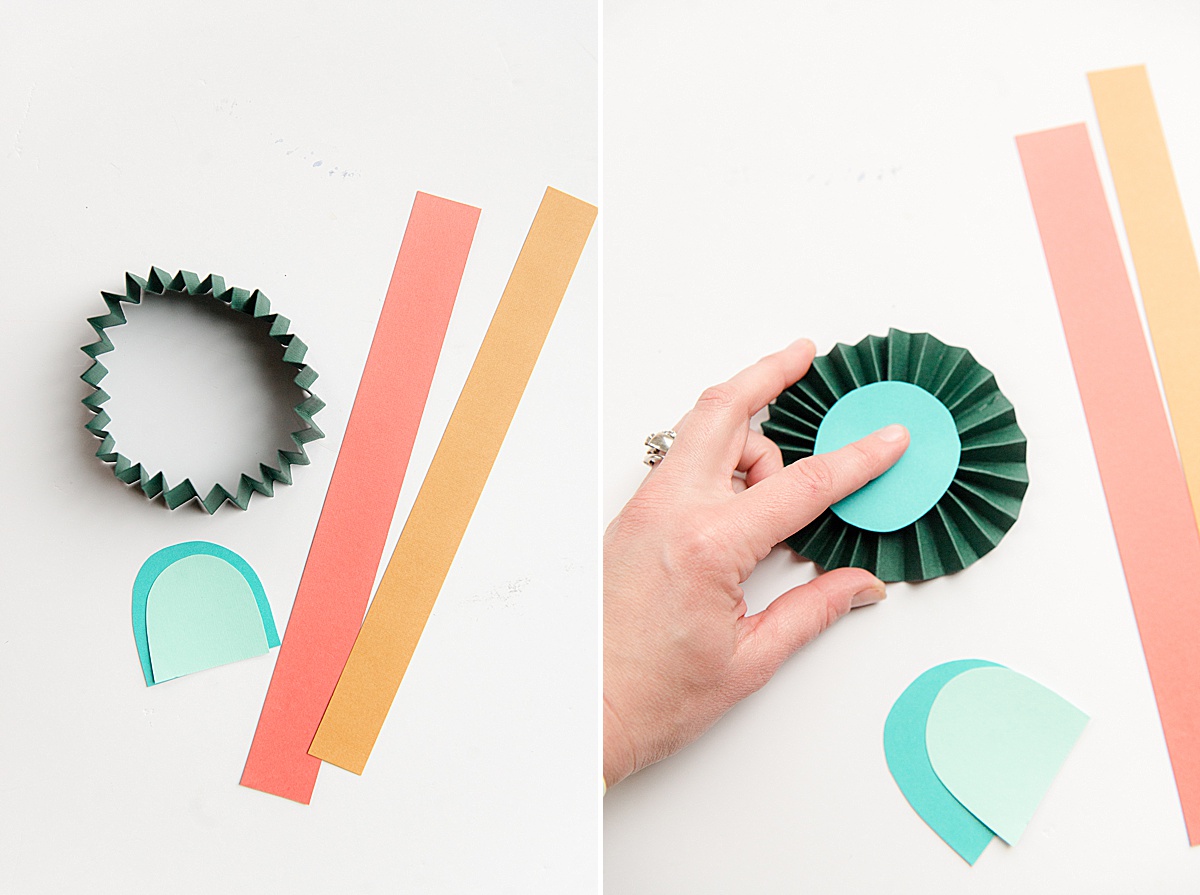 4. Assemble together + finish!
Flatten your zig-zag piece into a circle, then glue the back square/circle to keep the circle into shape. Hold in place until the glue is dry to hold the shape best.
Write your "award" on your front 1/2 circle shape, then glue to the front.
Then glue both of your ribbons to the backside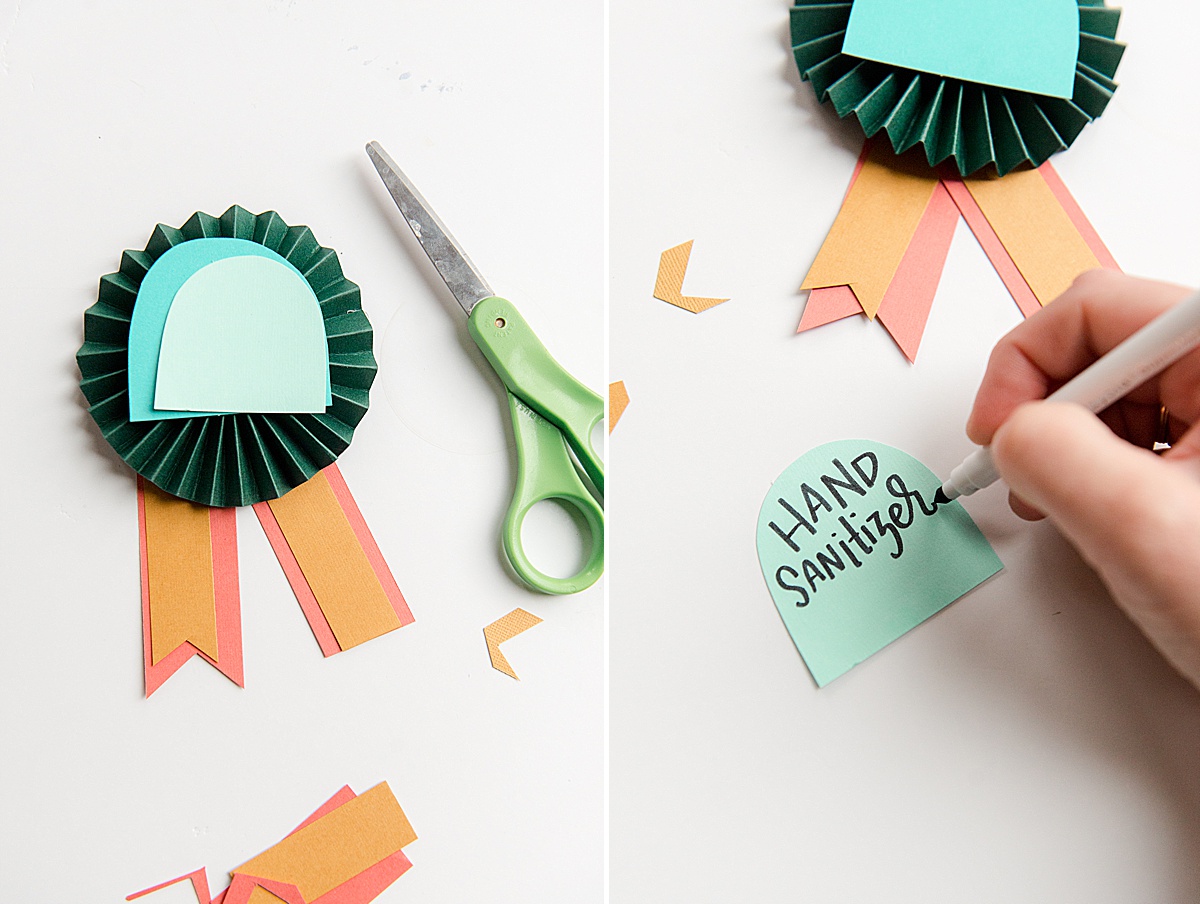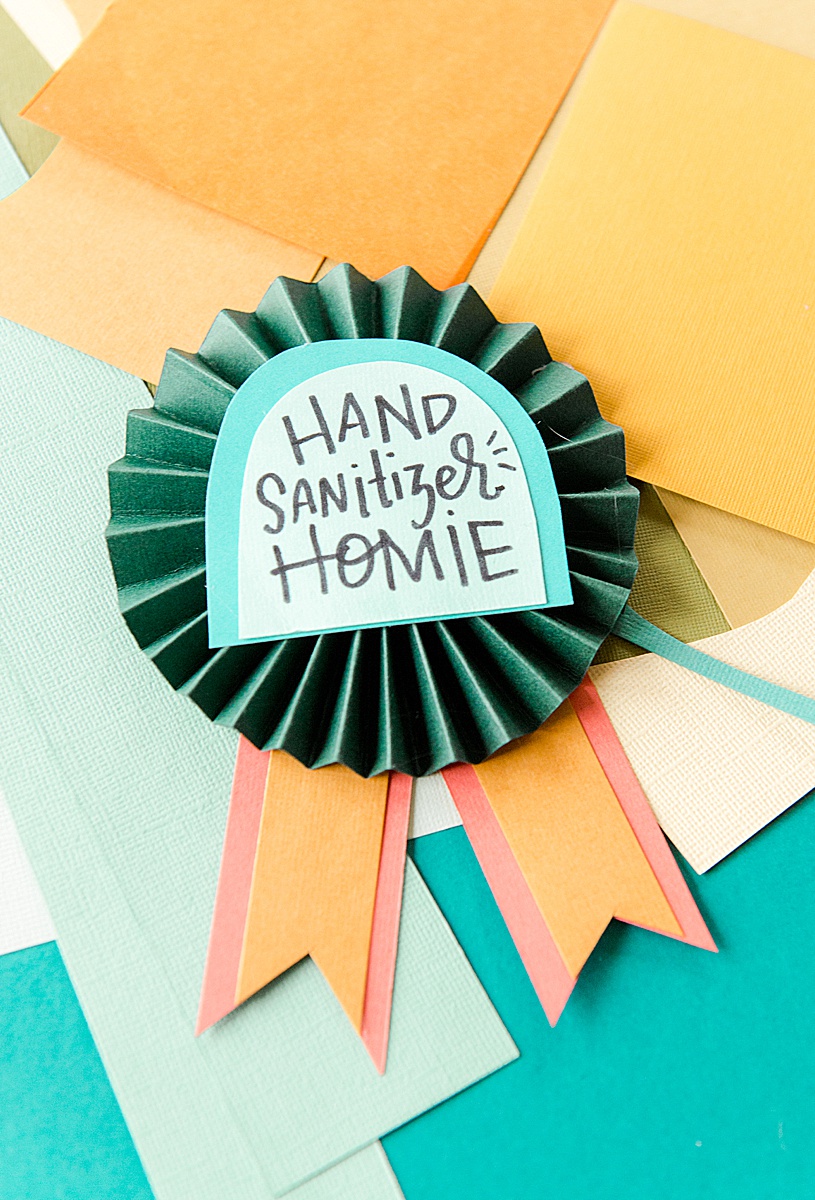 I really REALLY hope that you can make some of these for your neighbors, best friends, house-mates, family, kids or anyone and everyone that you love that needs a touch of encouragement during this social isolation! 🙂 We plan to drop some off in the mail and drop some at front porches for some friends in the coming days!
Happy Crafting everyone!