Before + After school schedule with Walmart Photo! :)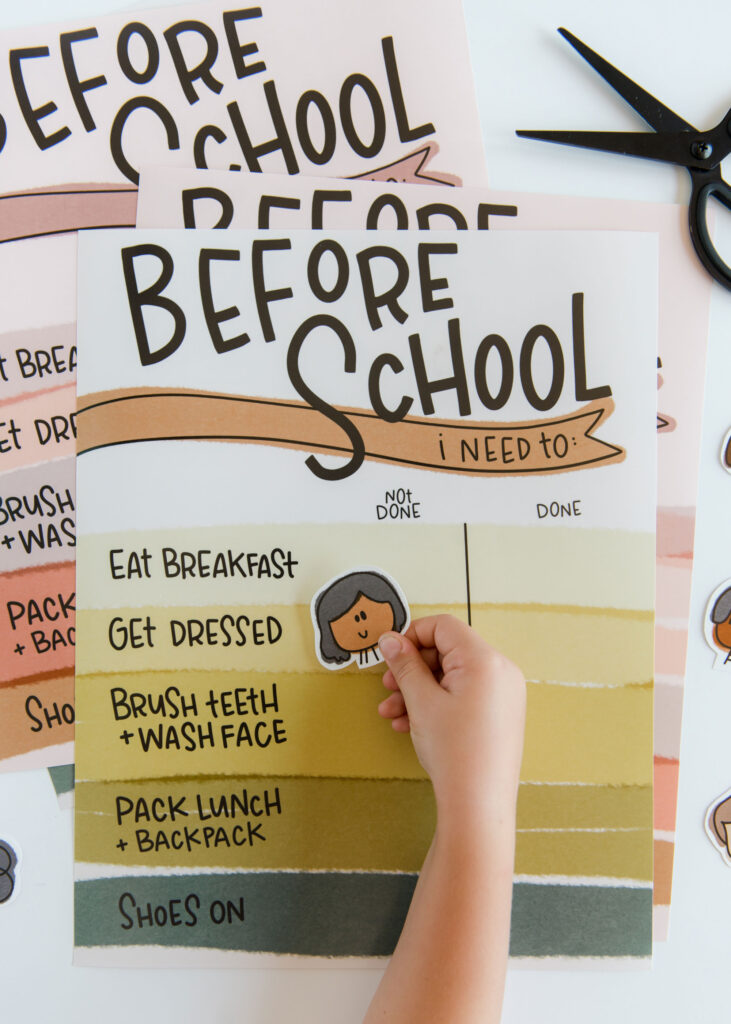 **this post is in partnership with Walmart Photo 🙂
We are on the cusp of starting a school year with a 2nd grader and a preschooler. And if you're anything like me, getting out the door has been a massive struggle to make it to school on time. (As a matter of fact, for the longest time I didn't even know what time school ACTUALLY started because we were always racing through the front doors to beat the bell…..but that's a story for another day).
Even if we do end up learning from home eventually, I have learned that the biggest thing to making our mornings successful is to have some sort of checklist that my kids can, BY THEMSELVES, follow. AND I am wildly happy to have partnered with Walmart Photo to make these posters to help our mornings (and afternoons) start and stay successful as the year progresses!!!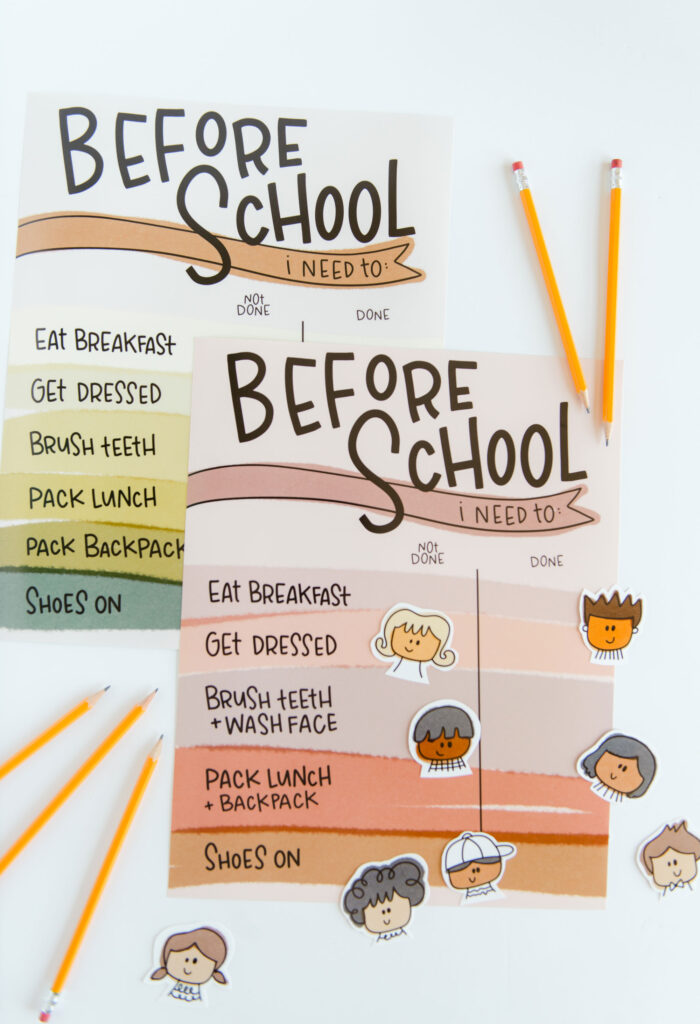 This idea is simple. Just download any (or all) of the 11×14 posters below and upload them to the Walmart Photo website (as a poster). One of the best parts, in my opinion, is that these are printed posters from Walmart Photo's same-day section which means that you can LEGIT have them printed and picked up within hours! HOURS! Whew, talk about helping a Mom out 🙂 (and, of course, shipping is always an easy option after ordering online too)!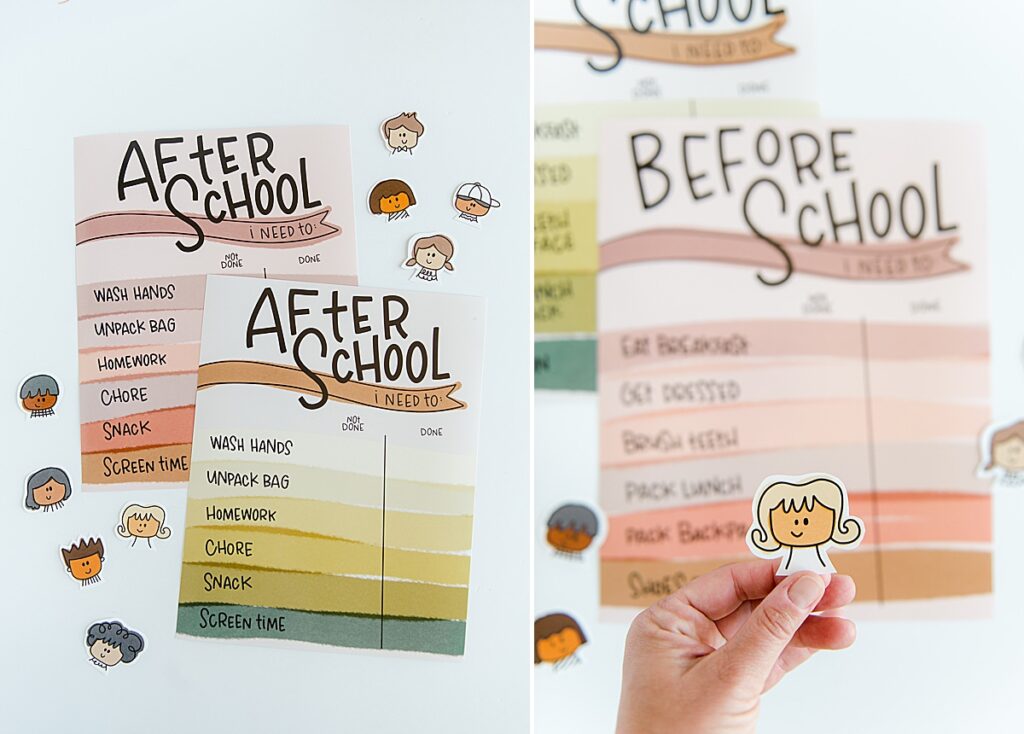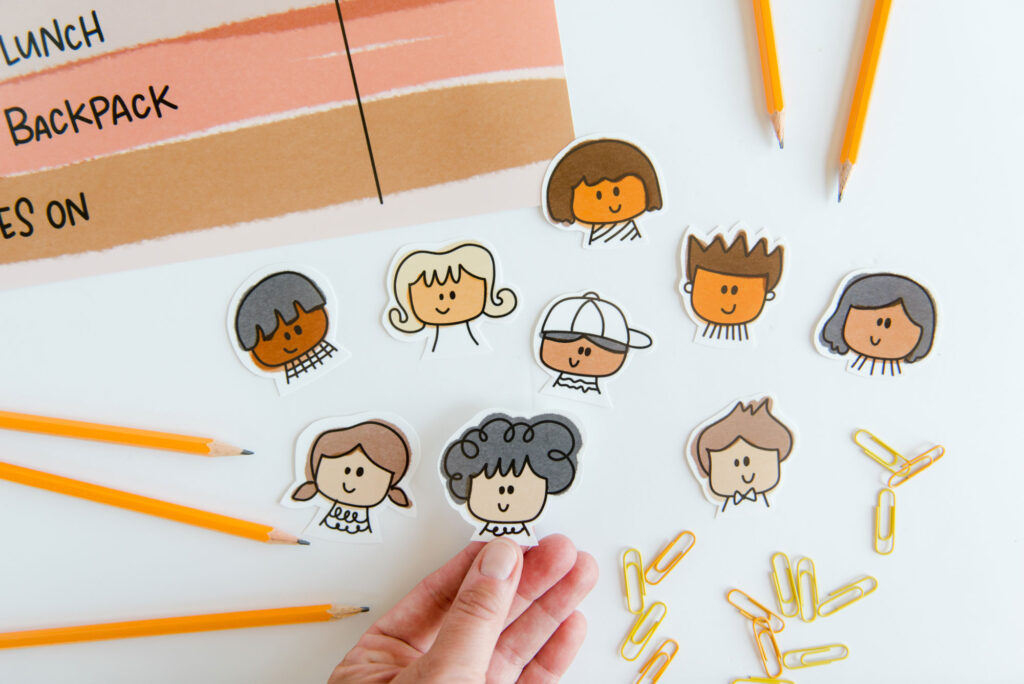 You can have your kiddos cut out the little face icons to follow along with their checked items each morning/afternoon (or there are also just color-coded icons too)! 🙂 You can choose to mount your faces or icons to a sheet of cuttable magnets OR you can use washi tape (or some kind of tape that won't leave residue) for your chart.
Heck, you could even frame the chart and then move the faces or icons around using that removable sticky tack on the glass 🙂
ANNNNNND if you have a more specific morning routine like feeding the goldfish or tightening braces or practicing the flute, there is a BLANK version of the same chart so that you're able to print and fill in the morning/afternoon routine with a permanent marker for ANYONE in your family!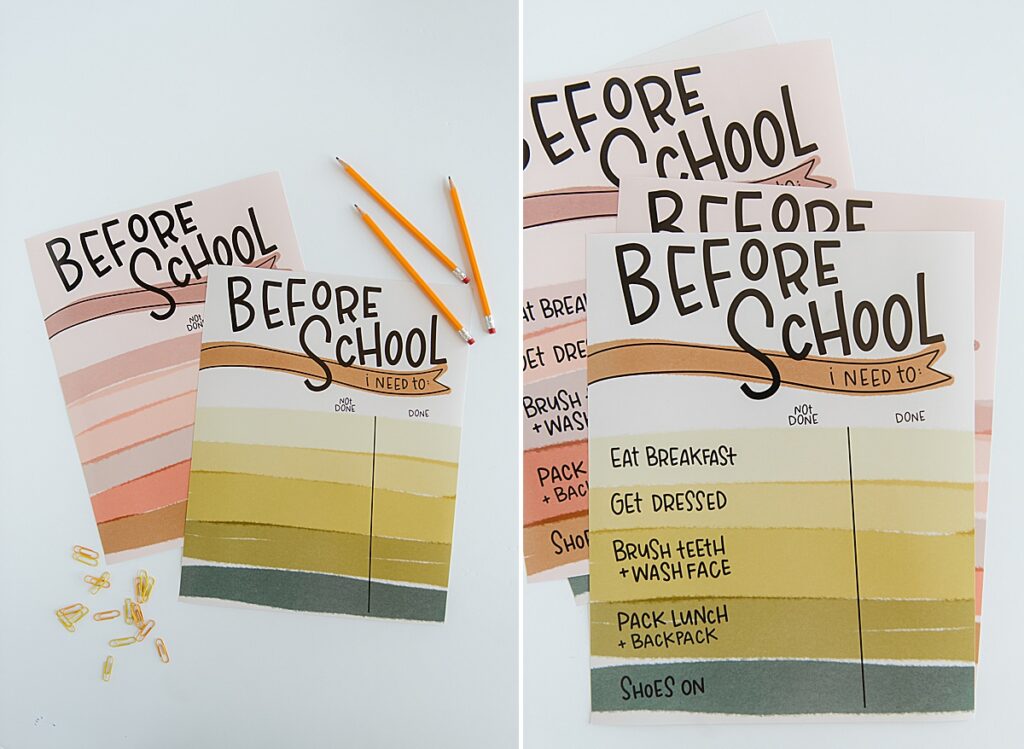 Downloads:
Before School PINK | GREEN
After School PINK | GREEN
Before School Teen PINK | GREEN
After School Teen PINK | GREEN
Blank Pink
Blank Green
People/Icons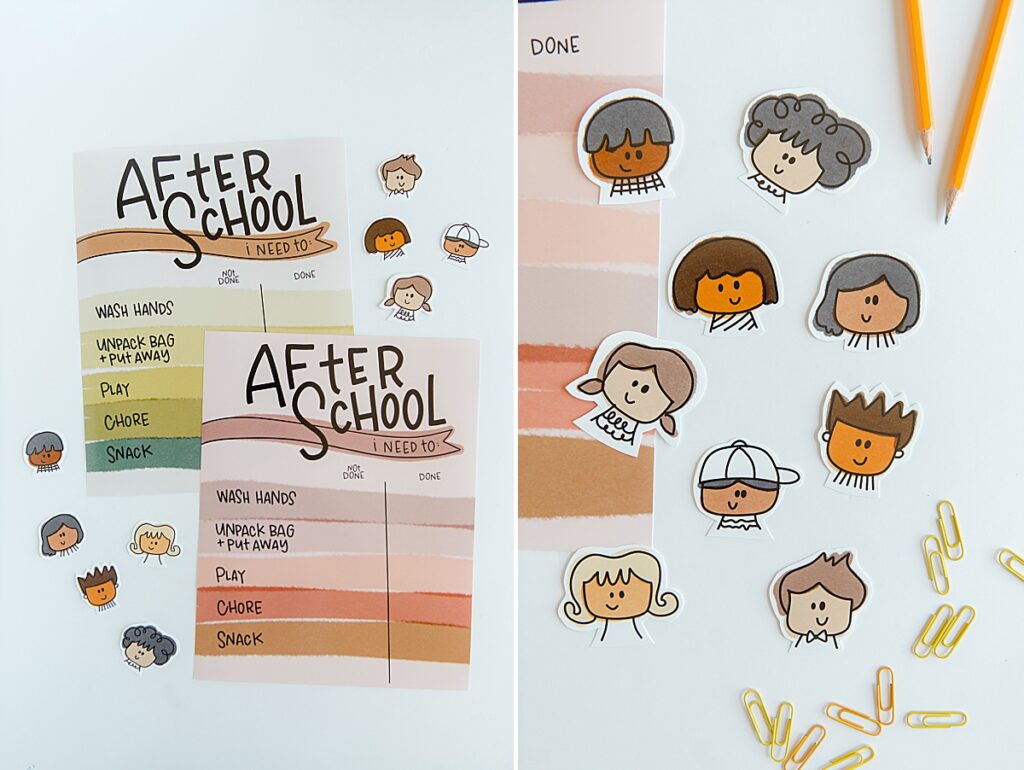 So, cheers to a successful year! If you're at traditional school, if you're homeschooling, if you're learning online, or if you're doing a combo of any or all of these, I'm sending BIG HIGH FIVES! WE'VE GOT THIS!