Raspberry filled air fryer donuts with lemon sugar topping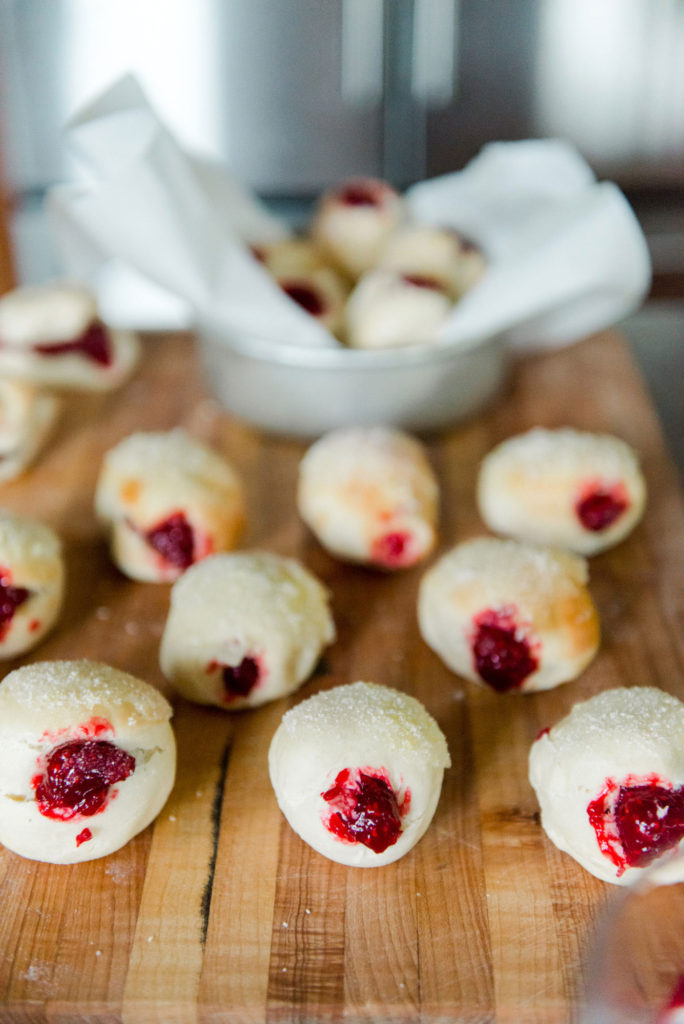 If you love the sweet and tangy combo of raspberry and lemon, then THIIIISS donut recipe is for you! It uses the ever-so-amazing, go-to, air fryer donut recipe that is ALREADY super fluffy and yummy and delish and then adds the tangy and sweet homemade raspberry filling WITH a generous coating of lemon sugar topping. I meannnnn, it's *SO* good. We made these for Father's day (since one of Aaron's favorite fruits is raspberries) and since he ate 3 for breakfast I would say that these donuts were a hit! 🙂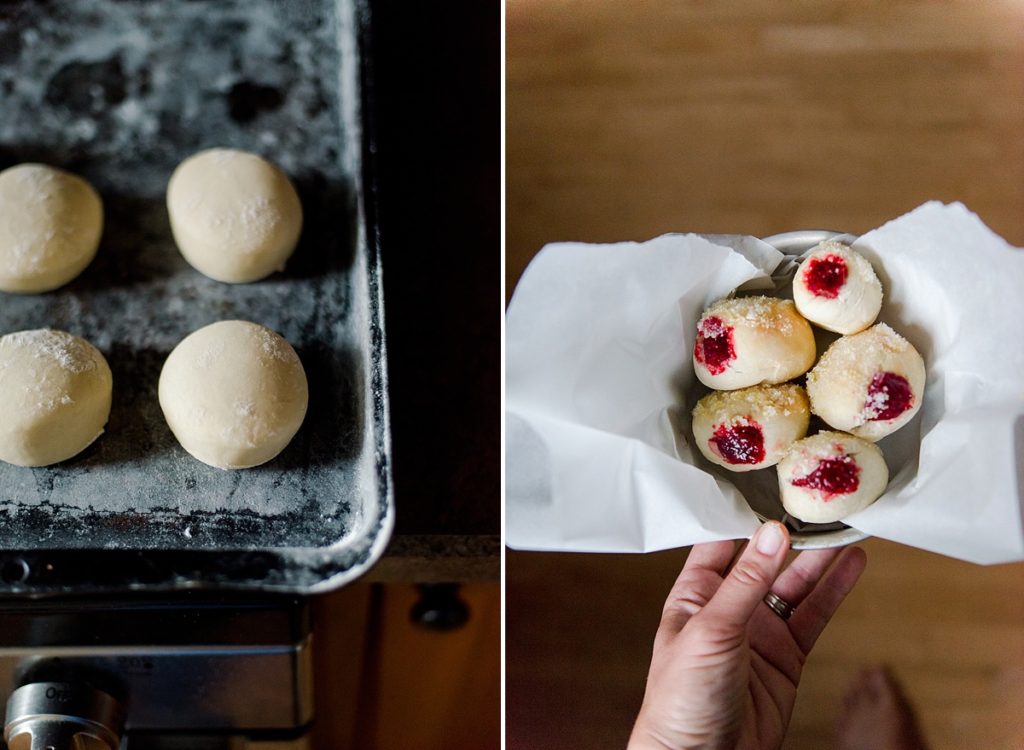 The basics of our "summer of donuts" is hinged on the AMAZING air fryer yeast donut recipe that we have tweaked and (IMO) perfected! 🙂 This recipe isn't hard one bit and it contains ingredients that you will likely just have around your house already. Follow the instructions for these air fryer donuts, but then give your donuts these adaptations and you will have yourself a sweet-tangy-amazing-everyone-will-love-you donut recipe that is perfect for raspberry picking season! 🙂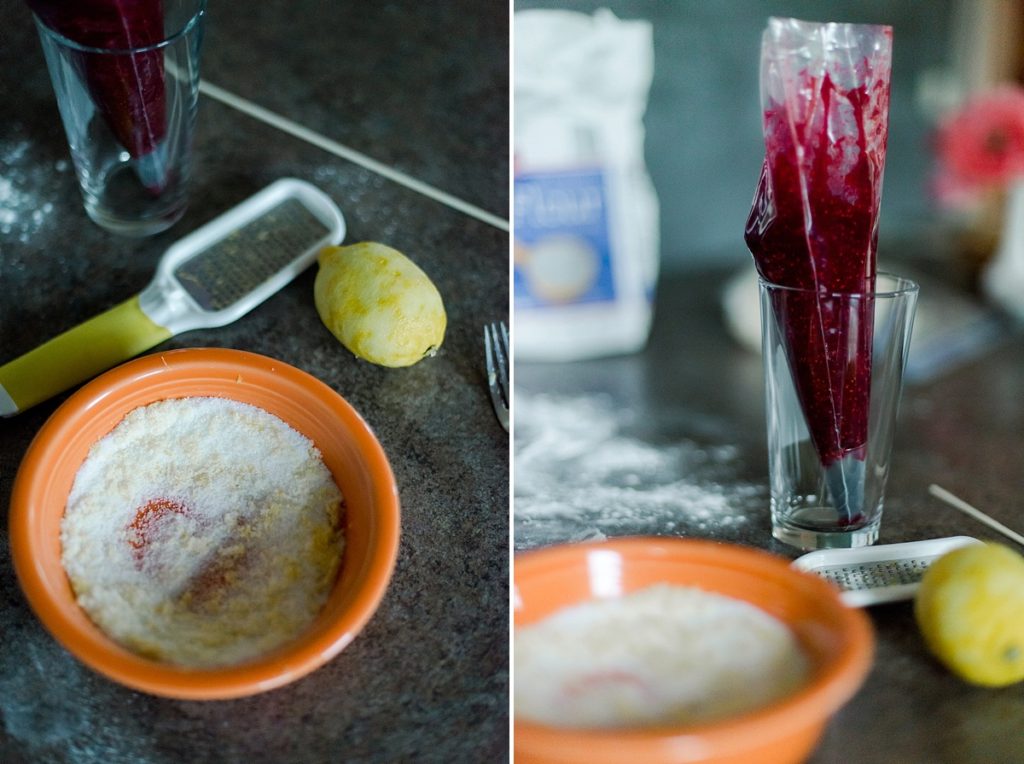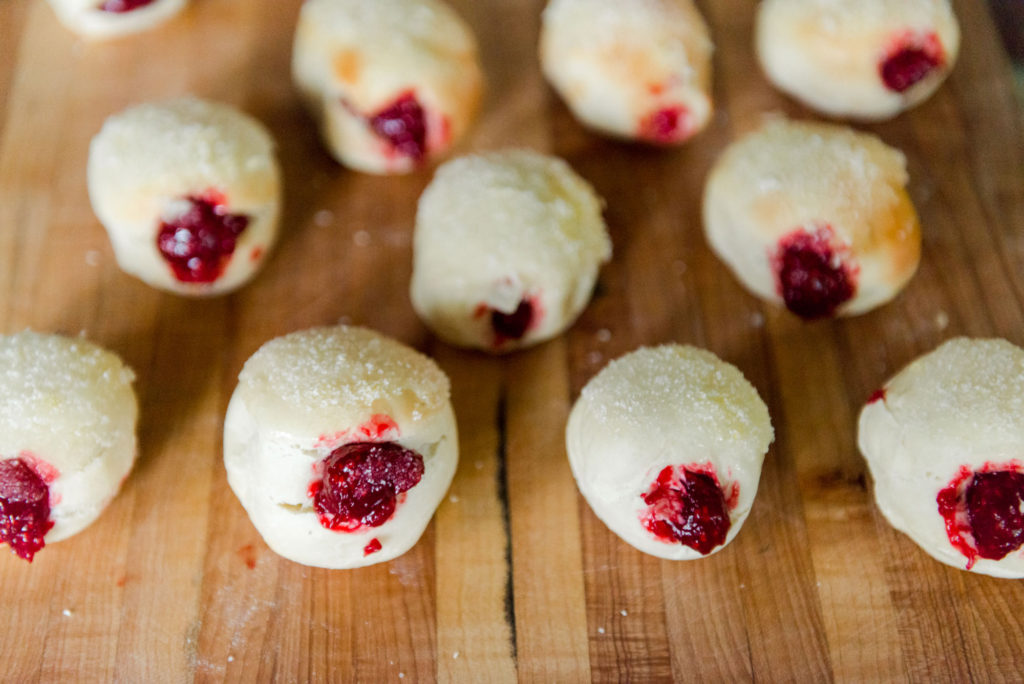 The idea of filling the donuts LITERALLLLY opens the world of possibilities for flavor combinations, so I was *wildly* excited when Zeke told me that he learn. The idea is simple: a piping bag with a metal top and a skewer to make a "hole" into the donut (kinda like when you're building something and you pre-drill hole before you put the screw in it……same idea). You punch the donut with the skewer and "prep" the donut for the piping bag full of goodness. Simple! 🙂 And now our world has changed because of this concept! 🙂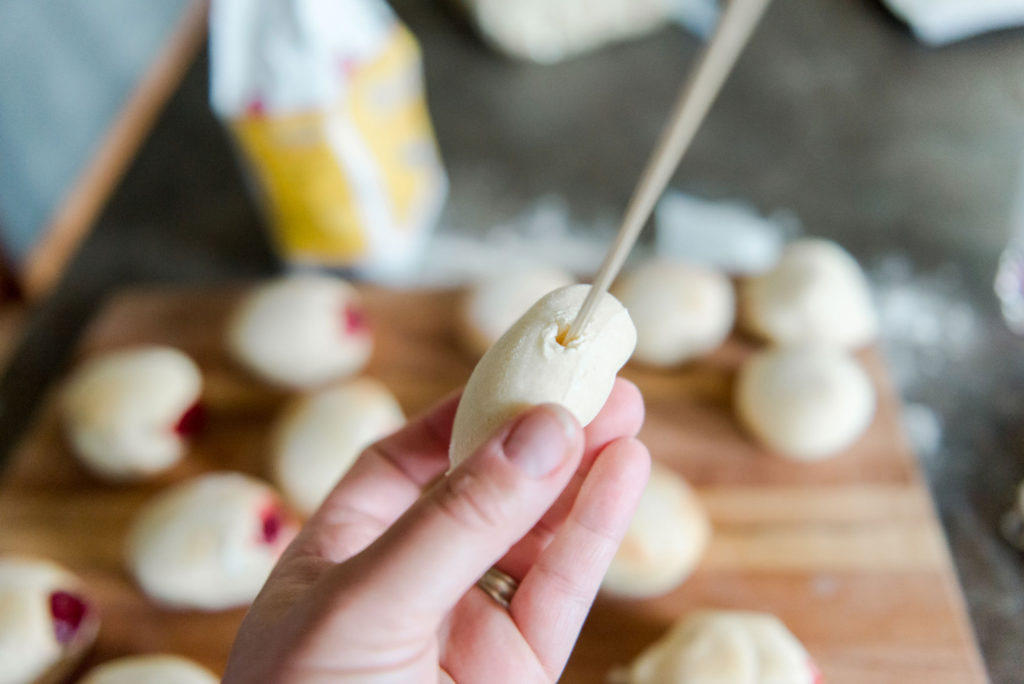 Raspberry filled yeast air fryer donuts with lemon sugar topping
Ingredients
Rasbperry filling
1

bag

frozen raspberries

(about 4 cups)

1

cup

granulated sugar

3

tbs

corn starch

2-3

tbs

water
Lemon sugar topping
1/4

cup

granuated sugar

zest

of a whole lemon

3-7

drops

lemon essential oils

(OPTIONAL)

2

tbs

melted butter
Instructions
Raspberry filling
Add frozen raspberries to a pot and heat over medium heat until the berries start braking down, usually about 7-10 minutes

Bring rasperries to a boil. Add sugar and stir. Bring back to a boil.

In a seperate small bowl, whisk together the corn starch and water until all the lumps are smooth. Pour into the raspberry mixture, stiring vigorously for about a minute or two. The mixture will thicken and you can remove from the heat.

Place mixture in a seperate bowl and cover with saran wrap (you DO NOT want the raspberry filling to get a crust of coating on the top). Set aside or place in fridge to cool while donut dough is rising.

After you have made your donuts (use the air fryer yeast donut recipe), allow to cool completely after air frying. Once cooled, use a skewer to polk a hole into the side of the donut and wiggle around a bit to enlarge the whole and make space for the filling. Do this to all of the donuts.

Add your piping tip into the piping bag and then fill bag with your raspberry filling. Insert the piping tip into the hole that you created with a skewer and begin filling your donuts. You will gently start squeezing the filling into the donut and while squeezing start to pull the tip out of the donut as you are filling it so that the raspberry filling can get into as many cracks and spaces as possible! 🙂 Fill ALL of the donuts and then set aside.
Lemon sugar topping
Add the granulated sugar, zest from a whole lemon and (optional) 3-7 drops of lemon essential oil in a bowl. Mix together with a fork until well combined.

In a seperate bowl, melt the butter and set aside.

Begin dipping the tops of the donuts. First lightly brush the melted butter onto the donuts (you can also dunk the tops of the donuts into the sugar, but you may need more than a few tbs of melted butter as this "sucks" up more butter). Then immediately dip the donuts into the lemon sugar topping! Set aside to cool….then eat, share with friends, and impress your neighbors! 🙂