National donut day + a way to surprise your neighbors!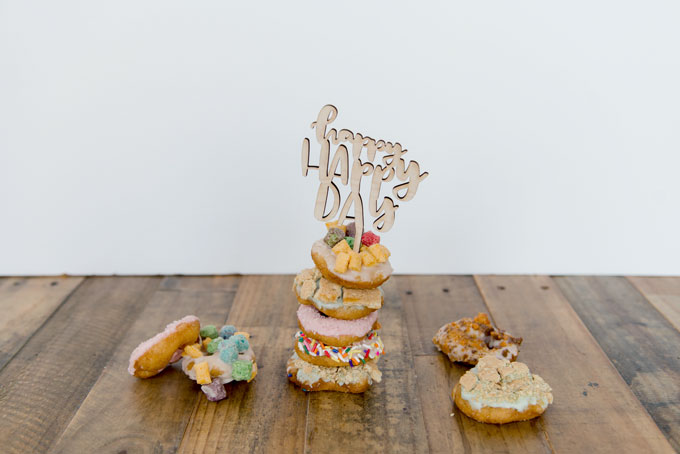 Friday is National Donut day (TOMORRROOOWWW!!!) Are you excited?! And are you just eager to dunk those donuts into a hot, yummy cup of coffee?!? The glaze and the sprinkles and the flavors and the toppings and ALL THE THINGS! This is one heck of a holiday to be celebrating, amiright?! 🙂 SOOOOOO, today I am sharing my *FAVORITE* idea for national donut day…..one to surprise your friends and neighbors and share some amazing donut joy with the people you love!! ANDDDD I'm also sharing one adorable donut printable for national donut day too! 🙂
STEP ONE : pick up donuts, LOTS!!!!!!
First thing is first, go get some of your most fave donuts! Not all donuts are created equal! I mean, this is a holiday with one of the biggest reasons to get your fave for your friends. So splurge on the jelly-filled or the double chocolate or get a whole dozen of the cream-filled or ones with the extra sprinkles! And get lots! Extras! Because you never know who else you may run into that
We picked up donuts from our new fave donut find….HOLY DONUTS! They are a super yummy, amazing, inspiring donut-mobile out of Amery, WI that make delish donuts that won't break the bank! 🙂 And LOTS of flavors too….so, naturally, I ordered mannnnny kinds so that I could share my faves with our friends! 🙂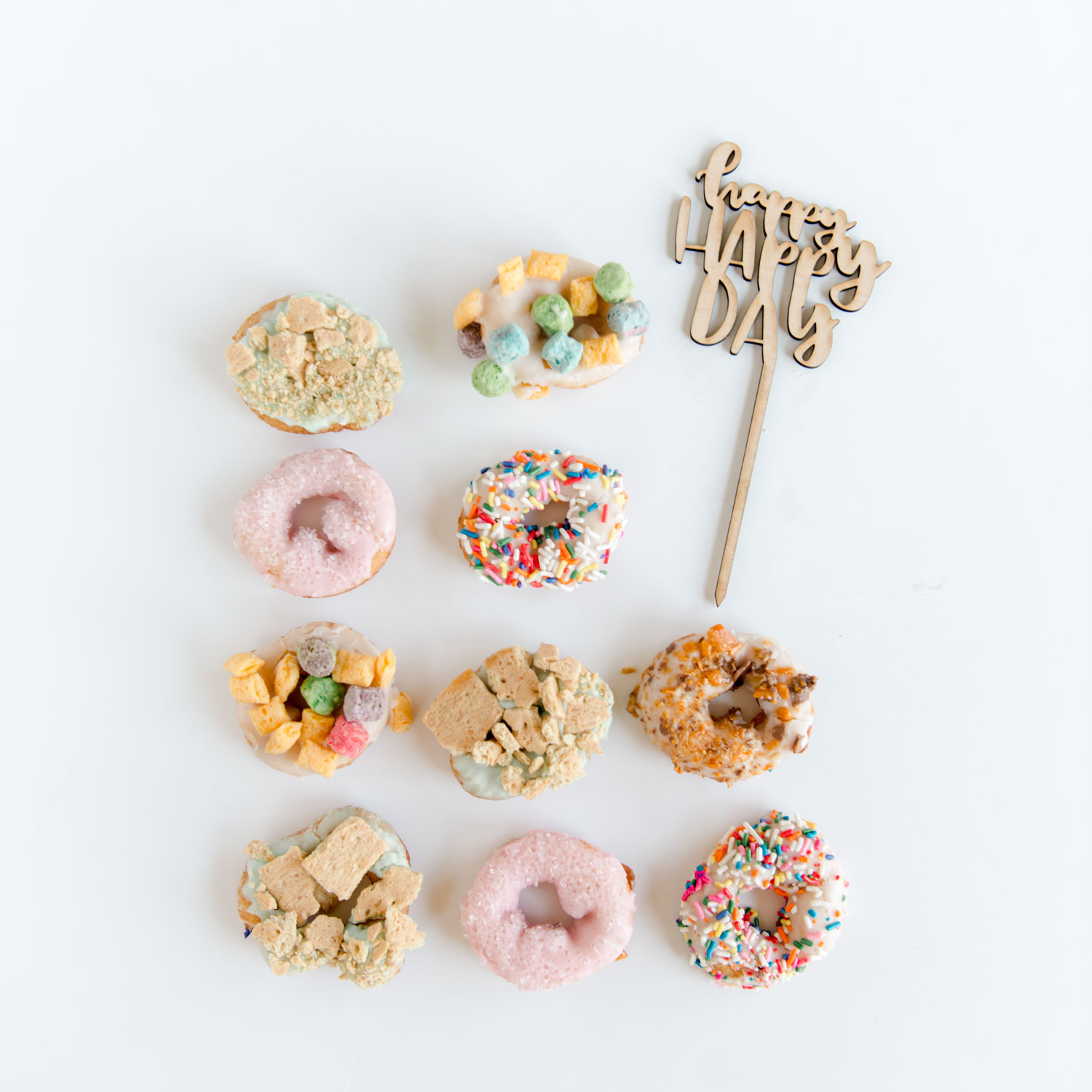 STEP TWO : make lots of boxes, print your notes and prepare to share!
With just a few supplies and just FIVE MINUTES, you can make yourself a custom, handmade donut box to deliver your goods in! 🙂 Watch the video to see just how easy this is! 🙂 And goodness, the sky is the limit on how you can customize the boxes!
Supplies needed for the homemade, card-stock donut box:
2 pieces of 12×12 card-stock
glue
Scissors
ruler + pencil
AND THENNNNNNN after you've made these adorable boxes, be sure to download the "I'm donuts for you" print so that you can attach it to the box or drop it off to your friends!!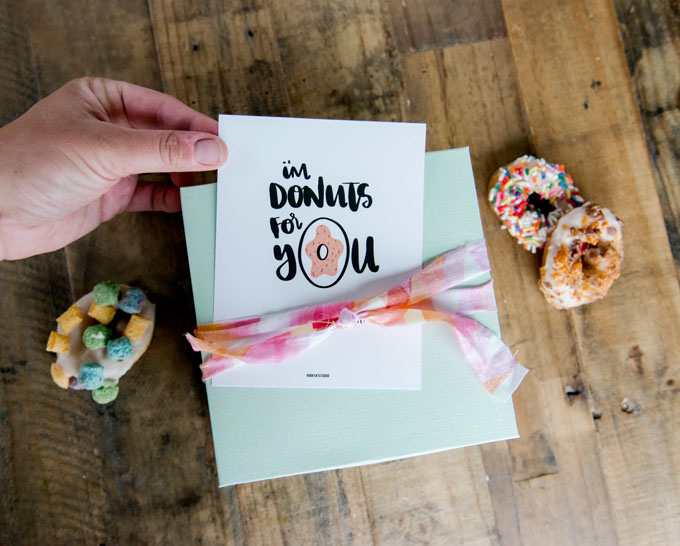 ANDDDDD! Check out these awesome DONUT EARRINGS that I made to celebrate this week! Grab some for yourself or friends who love these sweet treats! I mean, who doesn't want to be wearing donut earrings not just on national donut day, but every OTHER day of the year?!?! 🙂
Grab some dangly, awesome, pink and brown donut earrings here!!!!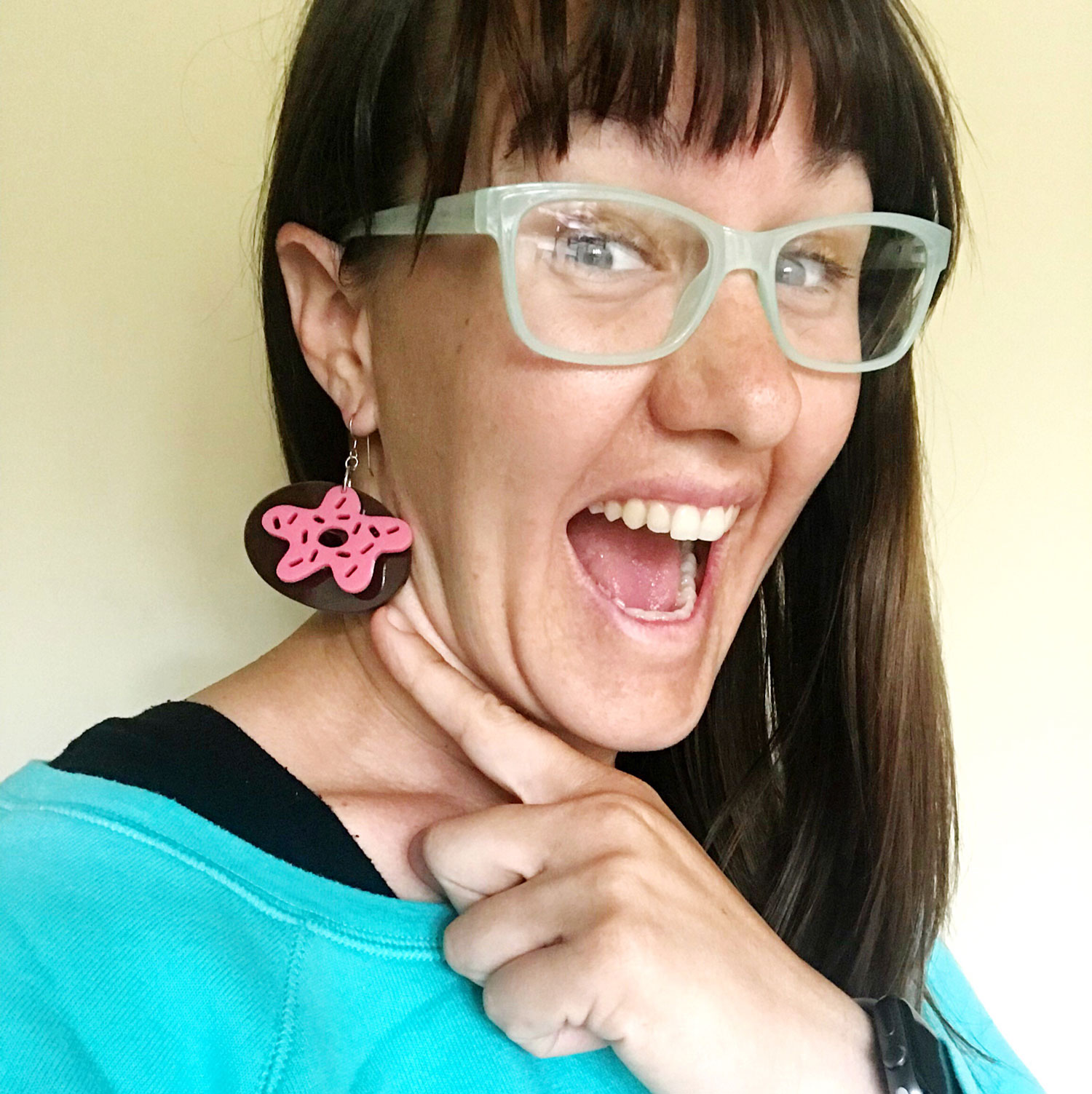 HAVE FUNNNNN everyone and a giant HAPPY NATIONAL DONUT DAY! I hope that if you can't go out and spread some joy to your friends, that you CAN indulge in your favorite flavor, nay FLAVORS, and celebrate on your own! 🙂
Cheers to wonderful and sweet daily holidays! 🙂