Pencil earrings, back to school + free SVG cut file :)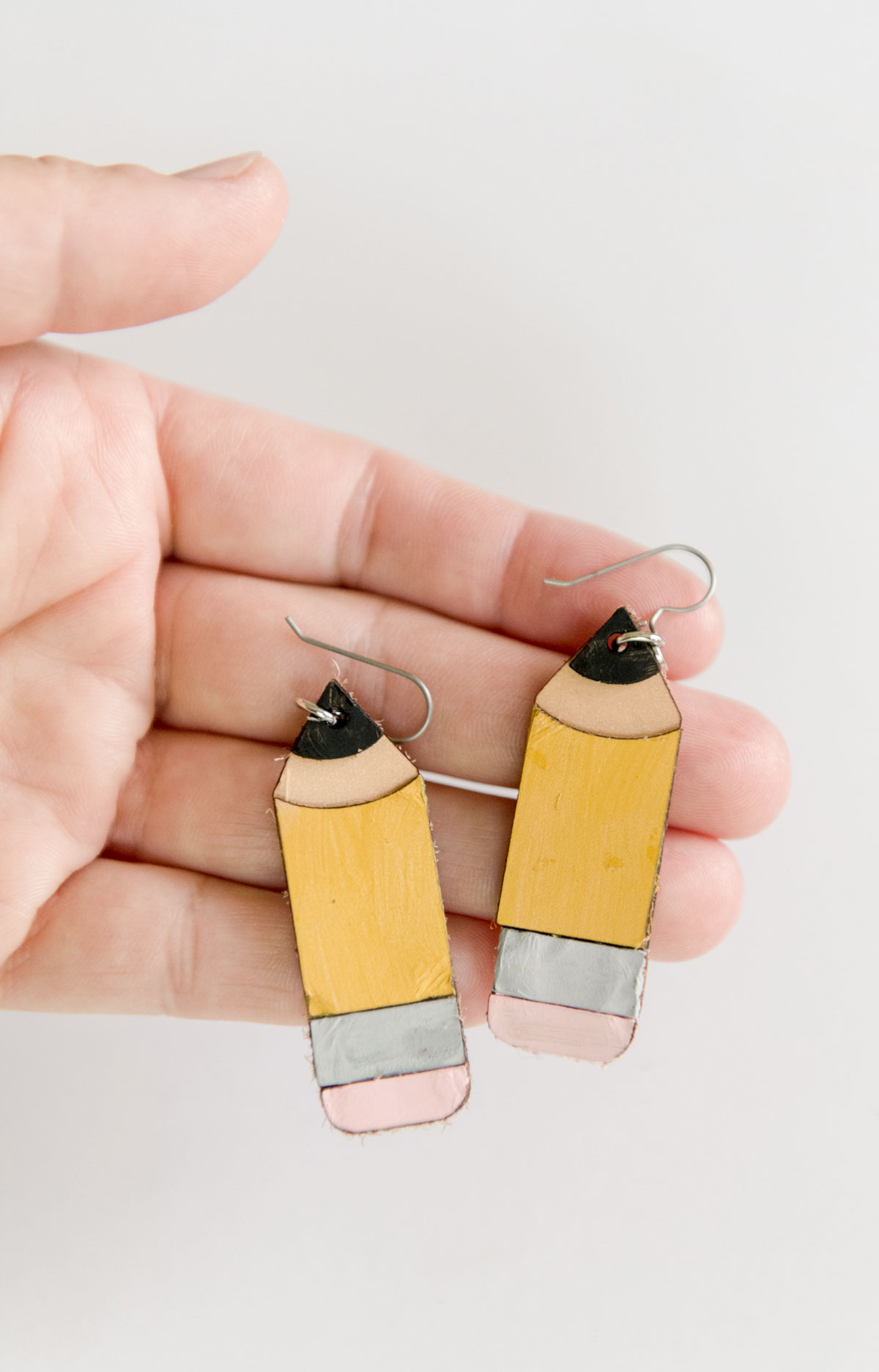 School has arrived and so has my new career of being an art teacher (WEEEE)! 🙂 It's part time (like SO part time) but I am beyond eager to be able to share my love of making and color and shapes and drawing and painting and ALL THE THINGSSSSSS! 🙂
So of course I have to up my earring game to make sure I am truly fitting the part as a new art teacher around our school! 🙂 OBVI! You can make a pair of your own with the free PENCIL earring SVG file that I am sharing below (with instructions too)! 🙂
And, there is also quite an amazing roud-up of other free back-to-school SVG files that you can download at the very bottom of the post 🙂
HAPPY BACK TO SCHOOL EVERYONEEEEE! 🙂
I used the deep knife blade on my cricut for the *first time* on this project and I am pretty sure that I opened up the world of possibilities with the things I can or will cut now! 🙂
MATERIALS:
Leather (or super thin wood would work too)
Pink, grey, yellow, black and tan paint
Earring supplies (hooks, jump rings and pliers)
Leather Glue (I am using Aleene's tacky glue which works AMAZING)
Strong Grip Cricut cutting Mat
Deep Cutting Blade for Cricut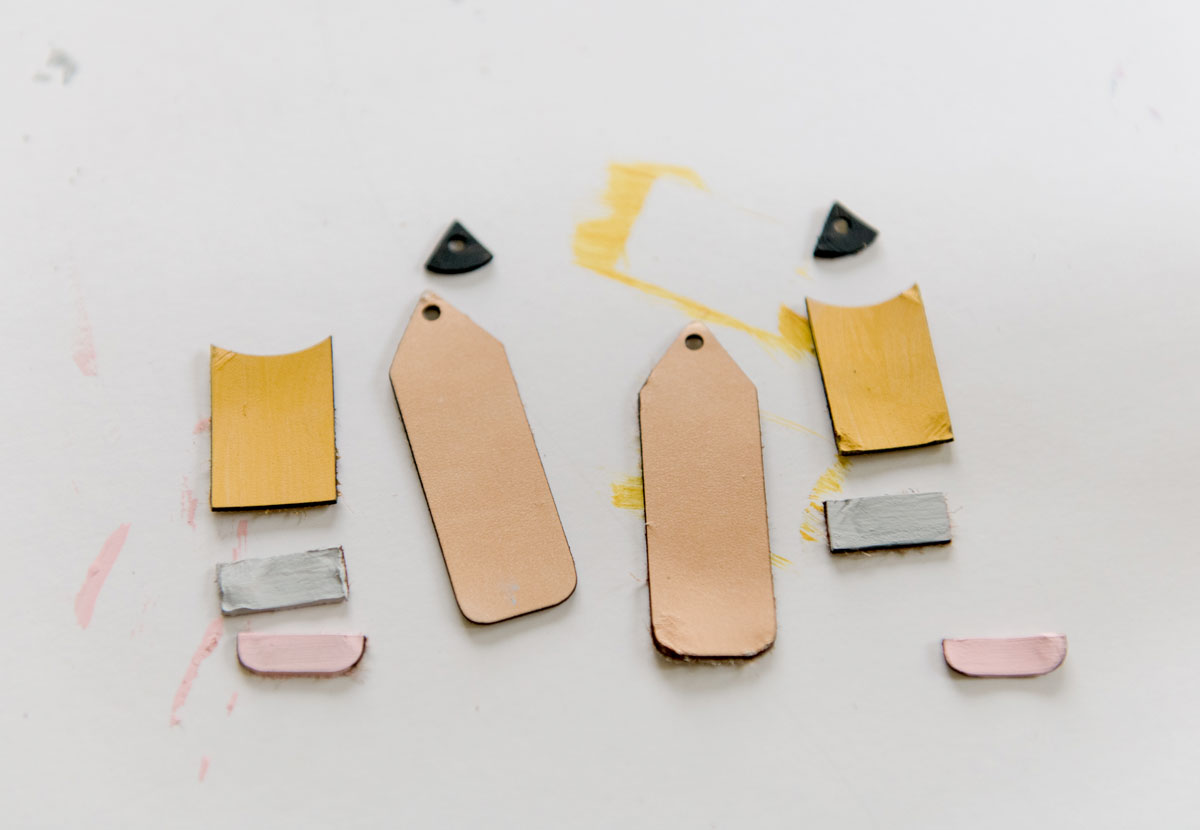 INSTRUCTIONS:
1. Download the SVG file HERE and upload this into your Cricut design space.
2. Test cut your material with your deep cutting blade (I have found that sometimes I need the blade to pass through 2 times for it to cut). Then cut out each of your parts to your pencil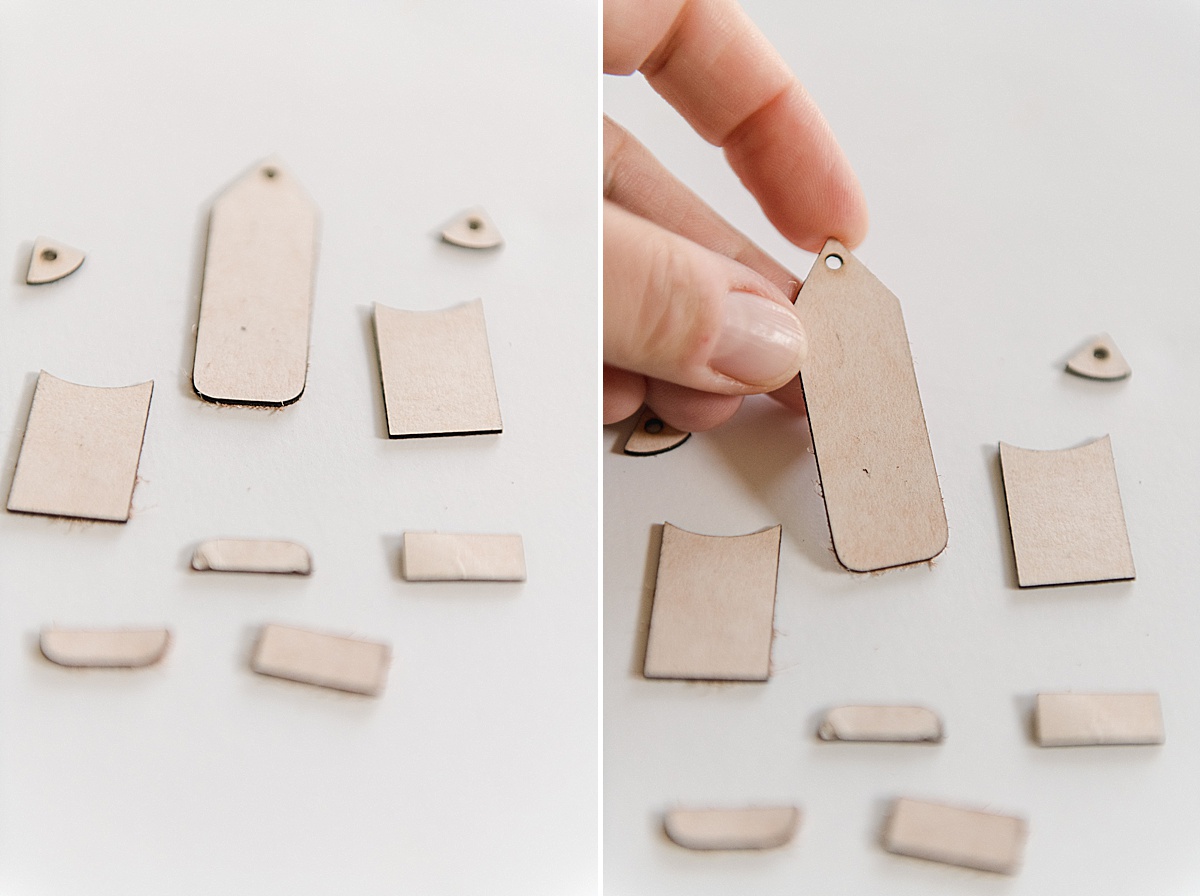 NOTE: I didn't cut out the top part under the black pencil lead because my leather was the same color of what I'd be painting
3. Paint each part of the leather to match your pencil (pink for the eraser, grey for the bottom metal part, yellow for the large section, tan for the wood and black for the pencil lead) 🙂 Set aside to fully dry.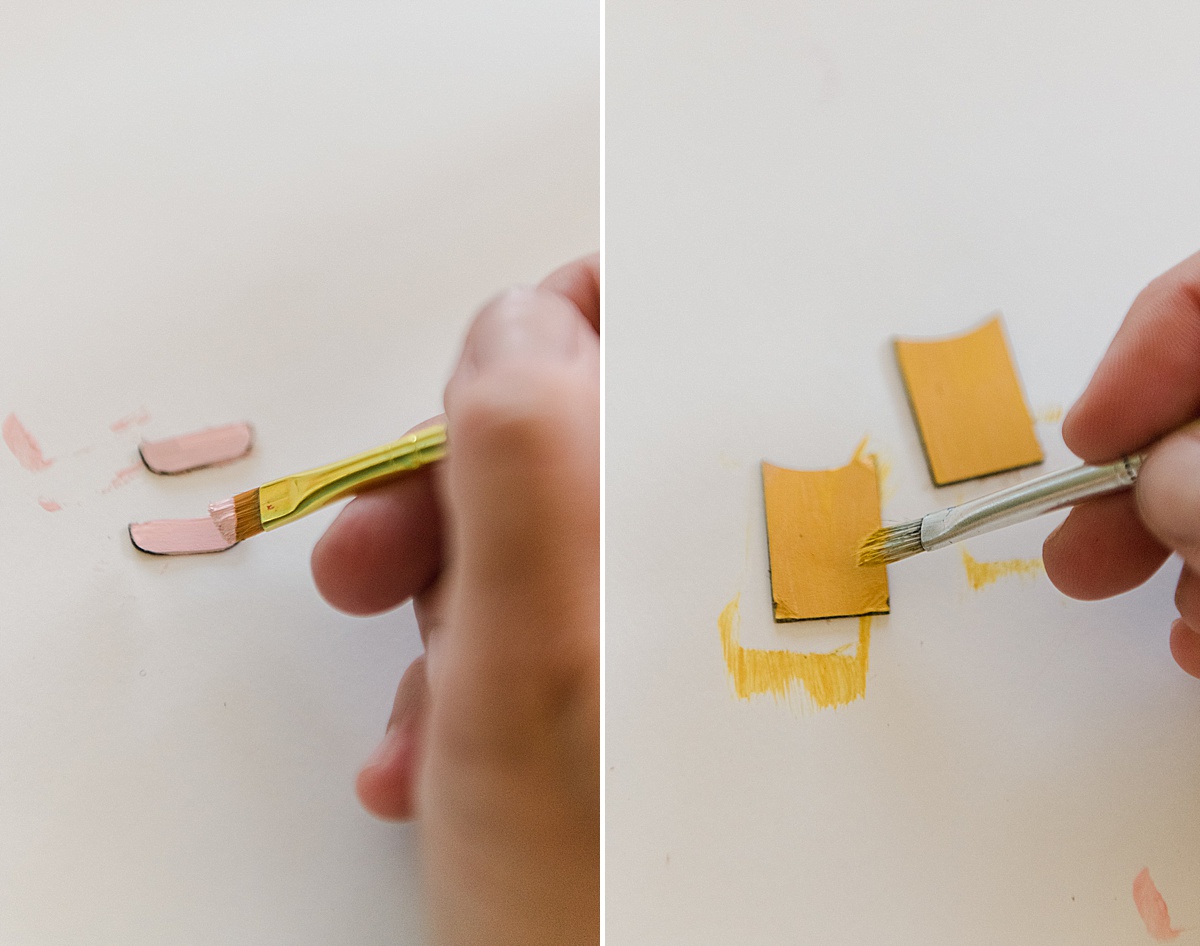 NOTE: leave the largest pencil outline unpainted 🙂
4. Once dry, assemble your pencil by building the little pieces on top of the bigger pencil outline. I used Aleene's tacky glue to hold everything into place, then set aside to dry. I actually stuck my pencils under a book to dry to be sure that they dried flat (the leather I used was soft and buckled a tiny bit).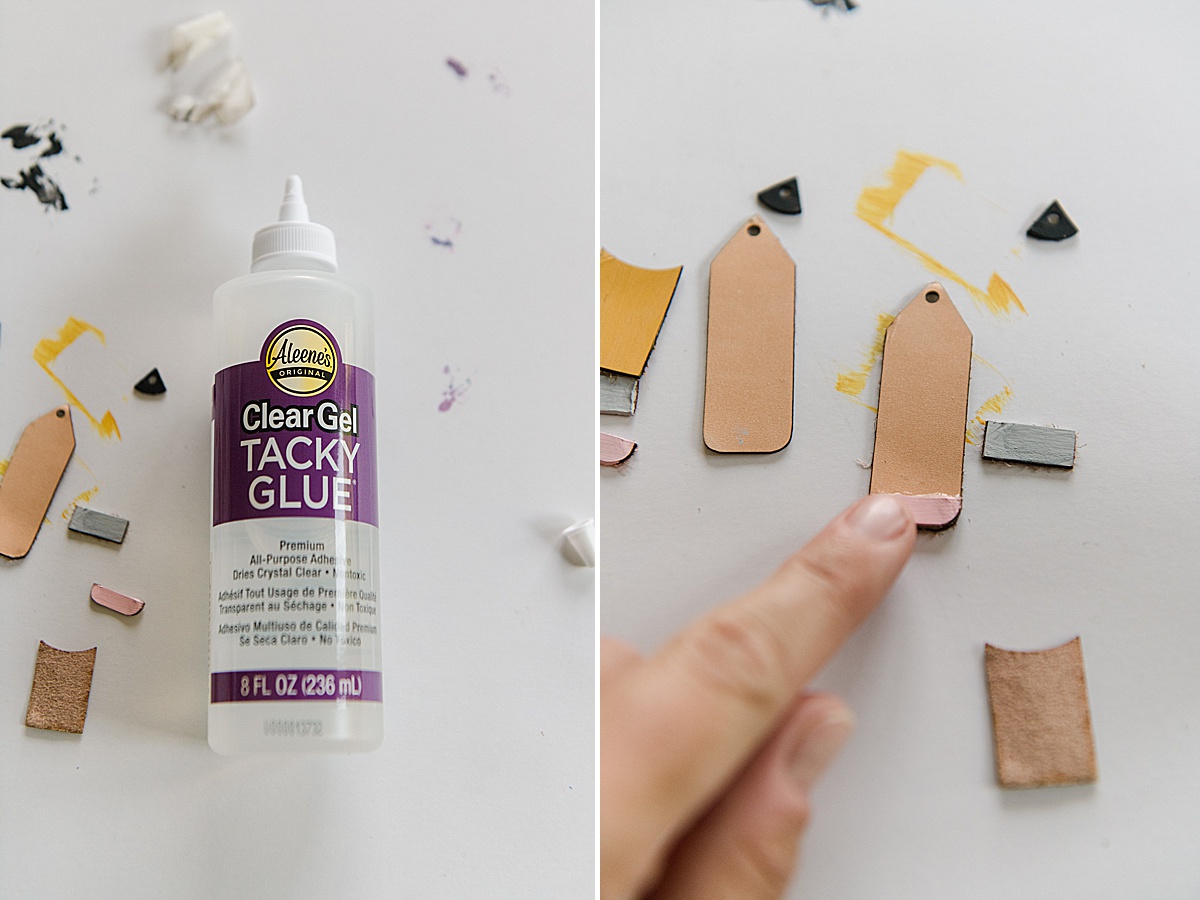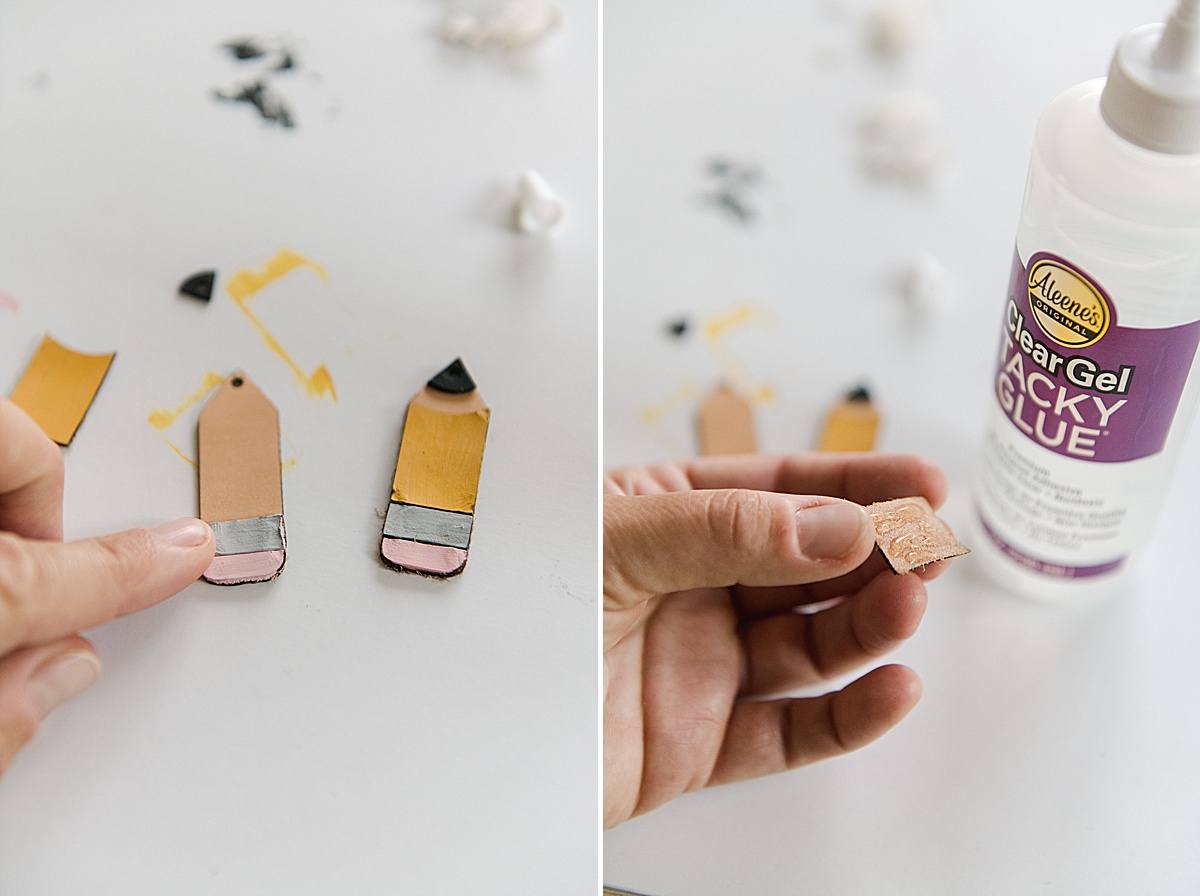 5. Once dry, get out your jump rings and earring pieces. With pliers, attach a jump ring to pencil by putting it into the hole in the pencil lead. Close the ring and then add another smaller one into the previous jump ring with the ear wig or earring back attached. Repeat with your other pencil earring and VOILAAAAAA, you're done! 🙂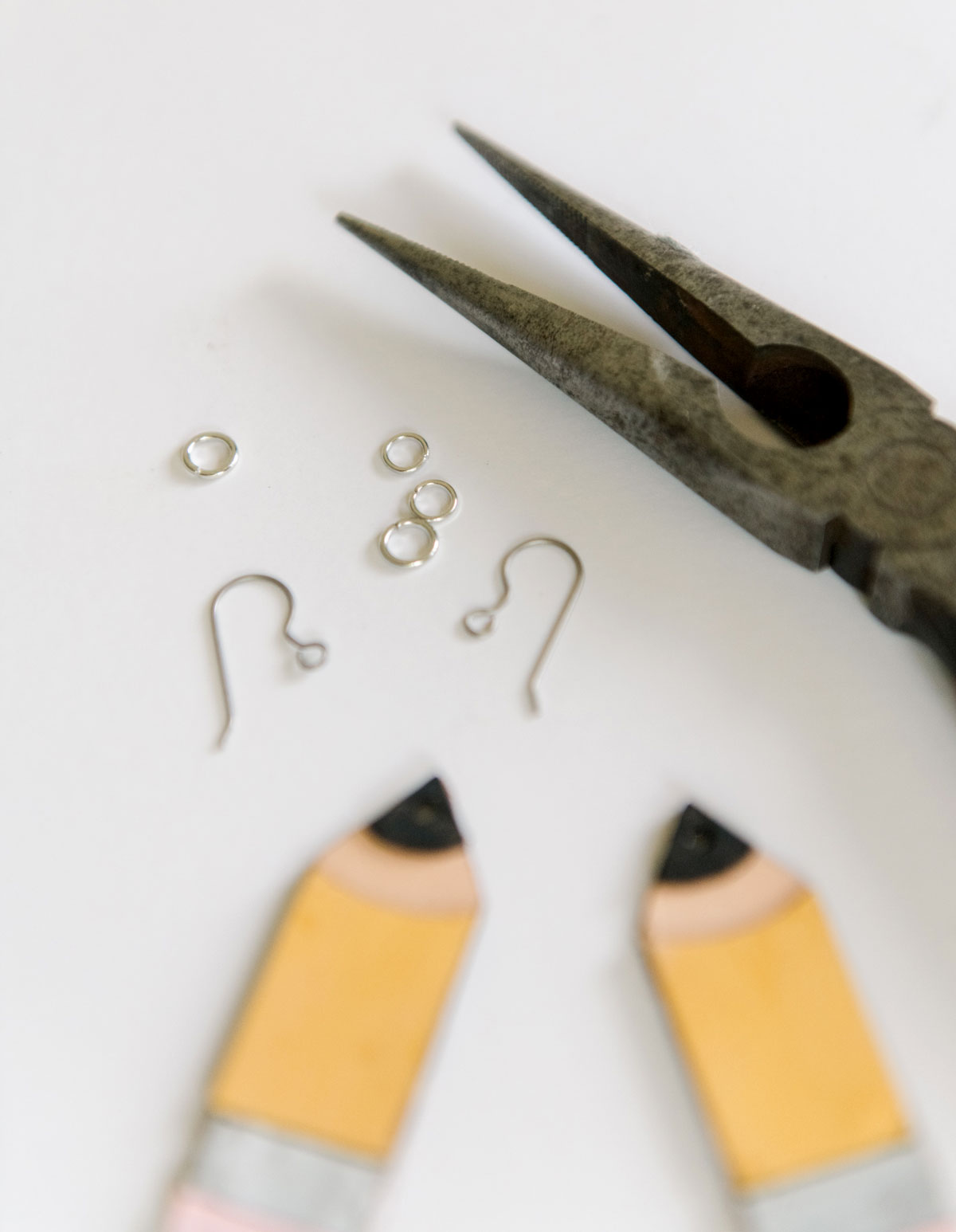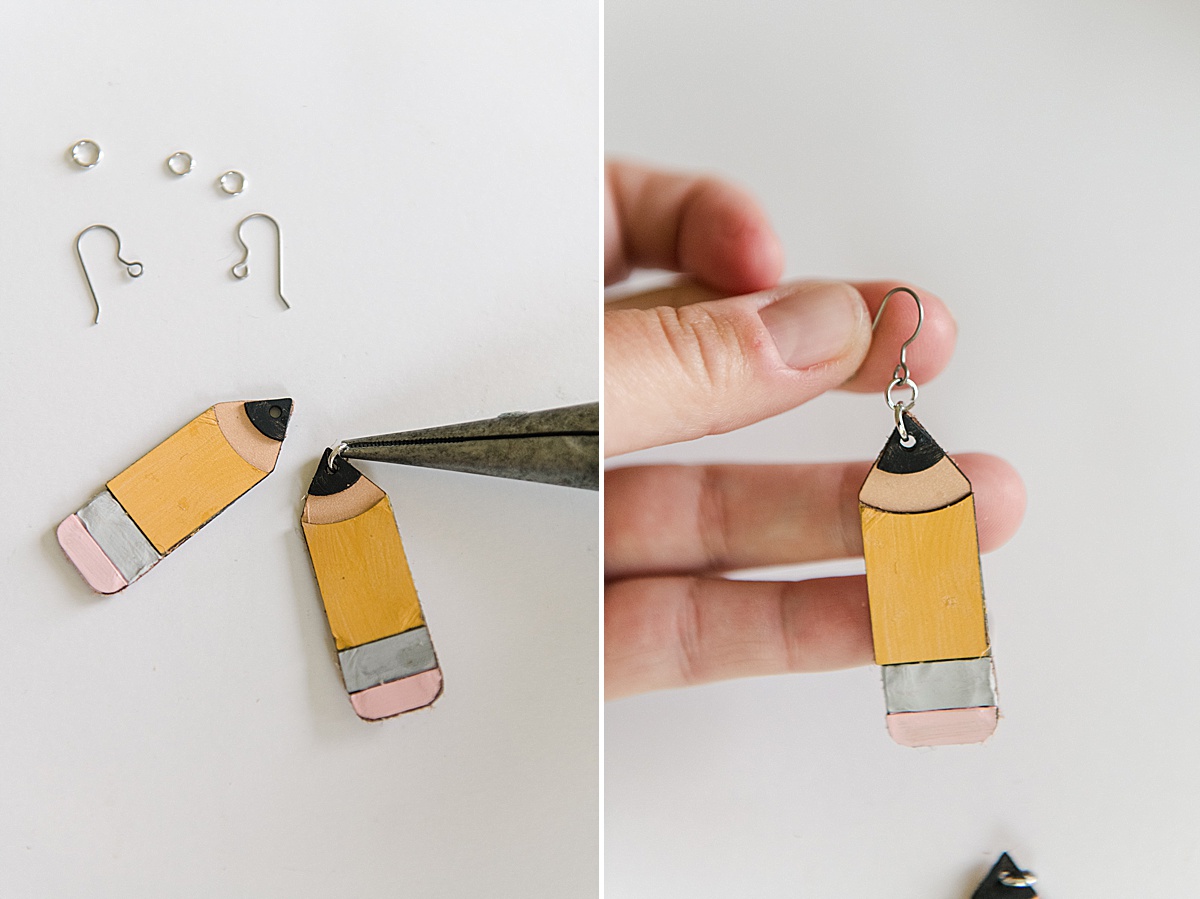 ANNNND don't forget to download and make these other FREE back to school SVG files below!