Colorful rock family using a Cricut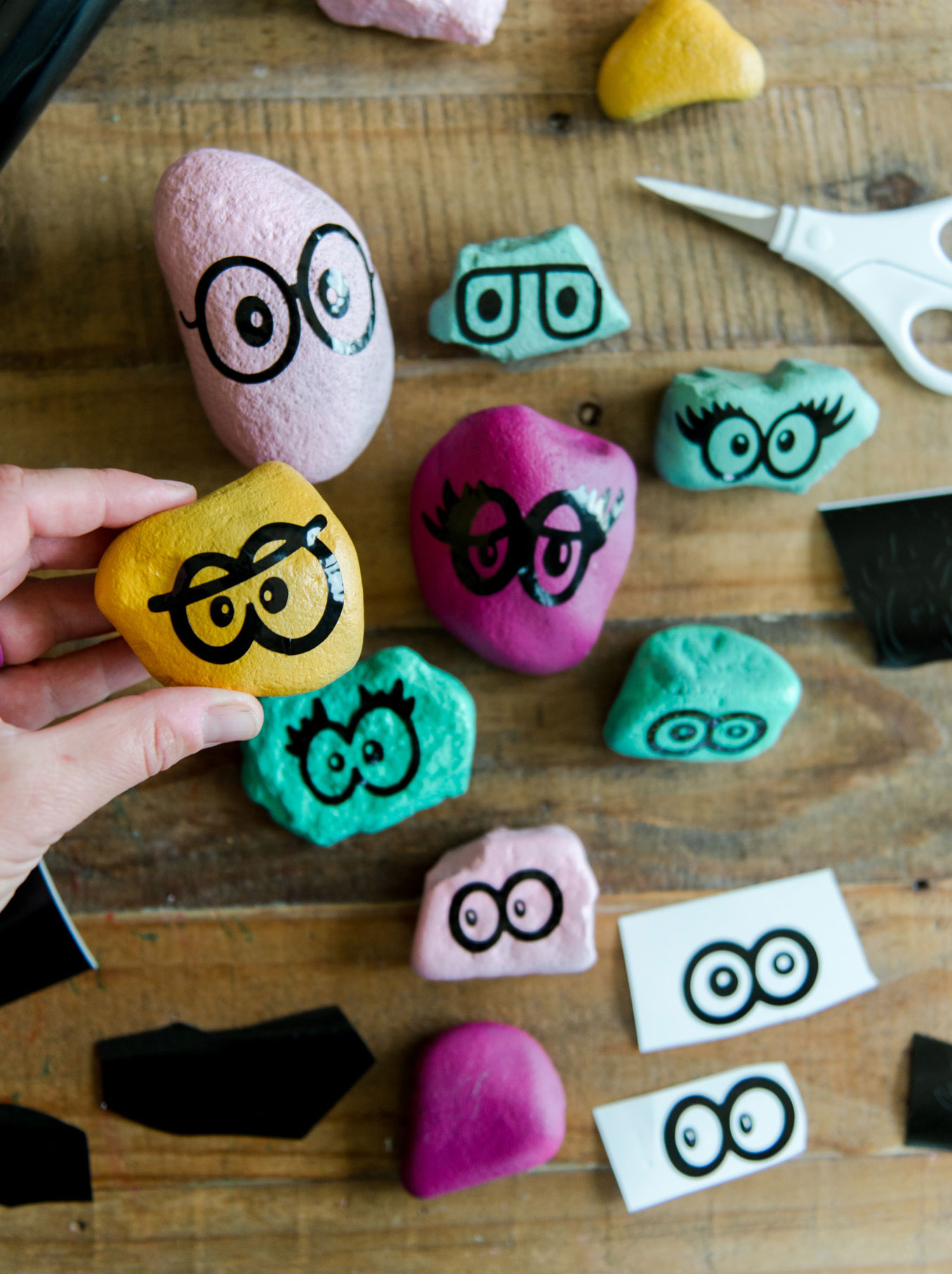 Esther, our four year old, THRIVES on being social and she has an incredible imagination. So as social distancing continues through the summer, cancelling pool parties and holiday fun and parades and BBQS, the only thing left to do is…..MAKE YOUR OWN PARTY OUT OF ROCKS! Obvi! 🙂
SOOOO! Today, I am showing you how we did this with some rocks, a bit of paint and my fave Cricut cutting machine! (ANNND, psttt…this is another installment of our SVG cut file collab with 11 other amazing makers, so be sure to check out all of their summer projects and free SVG files at the bottom of this post)!
I also talked to Esther about how fun it would be to make a bunch of these and leave them around our cute little downtown area for people to find. I mean, can you imagine licking your ice cream cone and looking over in the landscaping to find THIS GUY staring you?!?! 🙂 🙂 🙂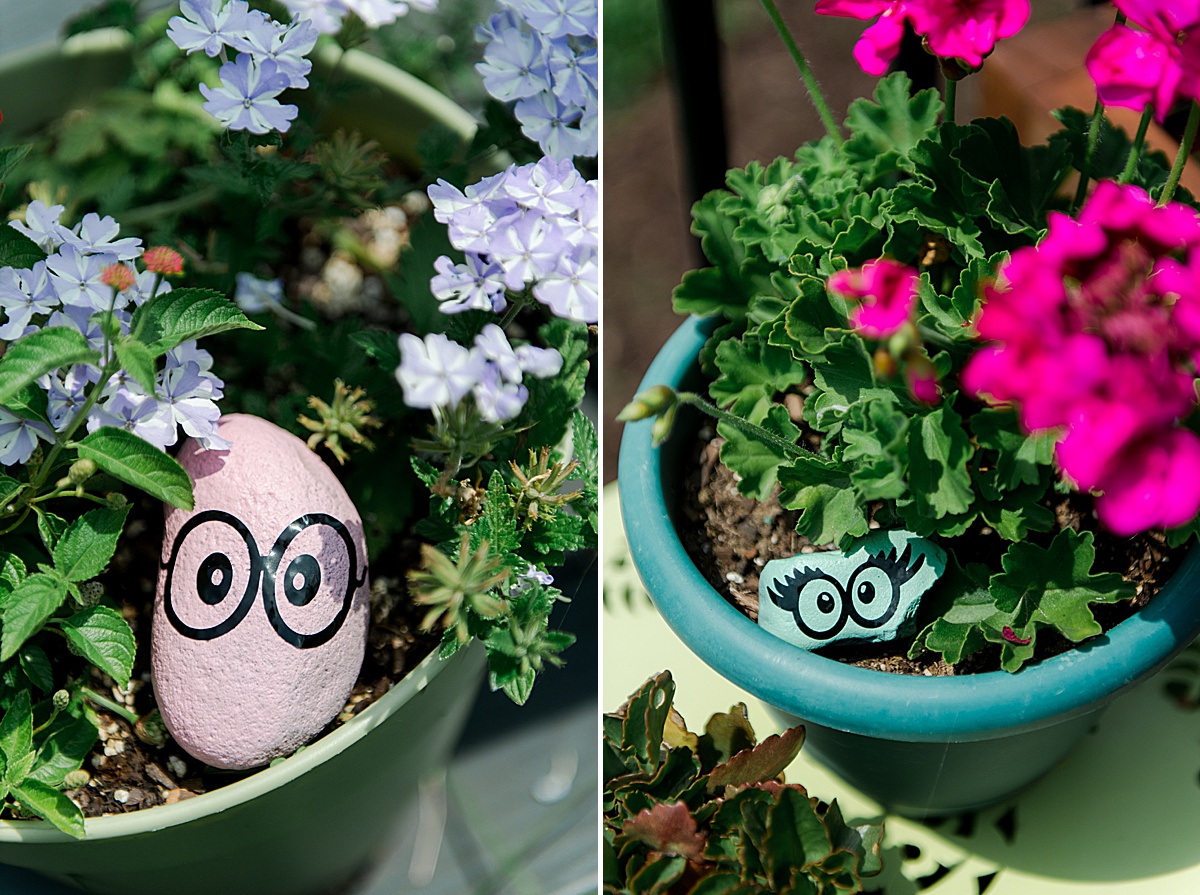 MATERIALS:
Rocks in various sizes
Spray paint or acrylic paint + paint brushes
Cricut cut files (eyes, mouth, accessories)
Permanent vinyl for your Cricut (preferably black)
Transfer tape
Optional pom poms or other accessories to give your rocks character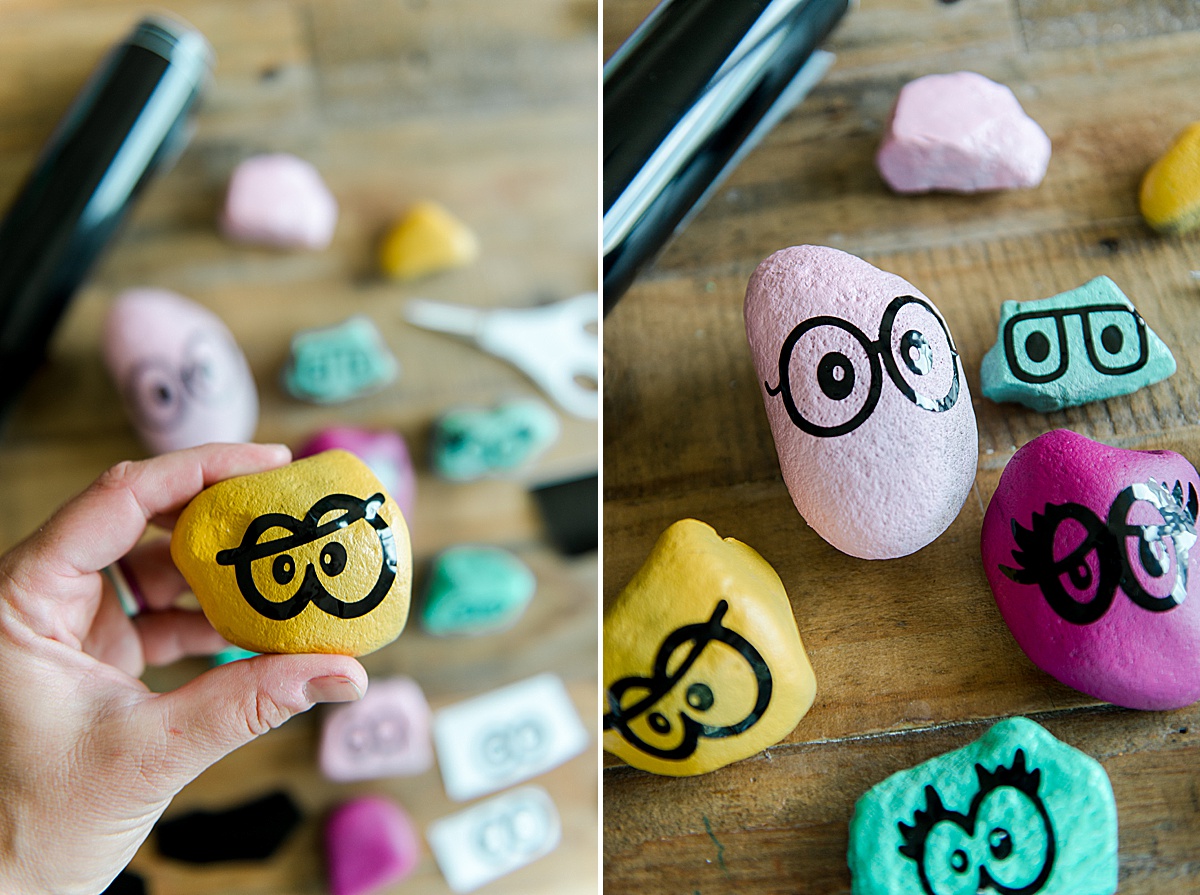 INSTRUCTIONS:
Prep your rocks! Hunt for rocks (this is the fun part) and then wash your rocks to get rid of dirt and outdoor gunk. Then let them air-dry or in the sunshine fully (Paint won't stick to dirt or water so this step is just prep.
**tip for rock hunting: try to pick rocks that are large enough so that you can easily transfer the eye but also have some flat surface area for the vinyl to stick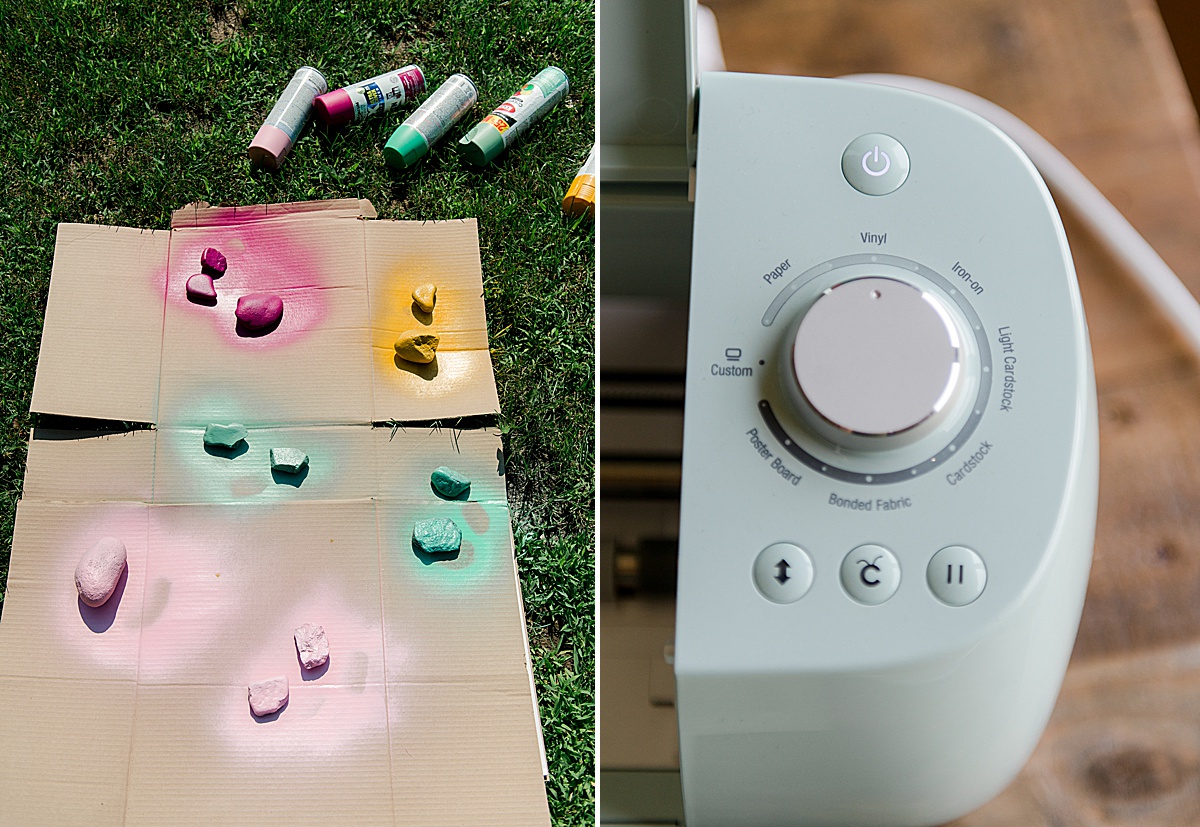 2. Paint your rocks. We used spray paint to give them a good base coat. You also could use acrylic paint (just nothing washable) to paint them. Give them as little or as much detail as you want. Paint paints, shirts, or other details if your rocks are large enough.
3. Cut eyes with the Cricut SVG Cut file. Download your SVG cut files HERE. Upload them into your Cricut design space and resize the file according to how wide/large you want your eyeballs to be (we just measured the majority of the rocks and then cut 2 "rounds" of eyes at various sizes). Use your Vinyl setting on your Cricut and cut out as many of the eyes as you'd like (and while they are cutting, imagine the personalities of each different rock so that you can being to give them names and other characteristics….pssst….this is the fun part)! 🙂
**note: when you are in your Cricut design space you are going to want to highlight the eyes that you are using (by holding down your shift key and click on each layer) and then clicking "weld" at the bottom right. This is going to make sure each pupil and iris is all together in one "eyeball set" rather than being spread out across the whole surface.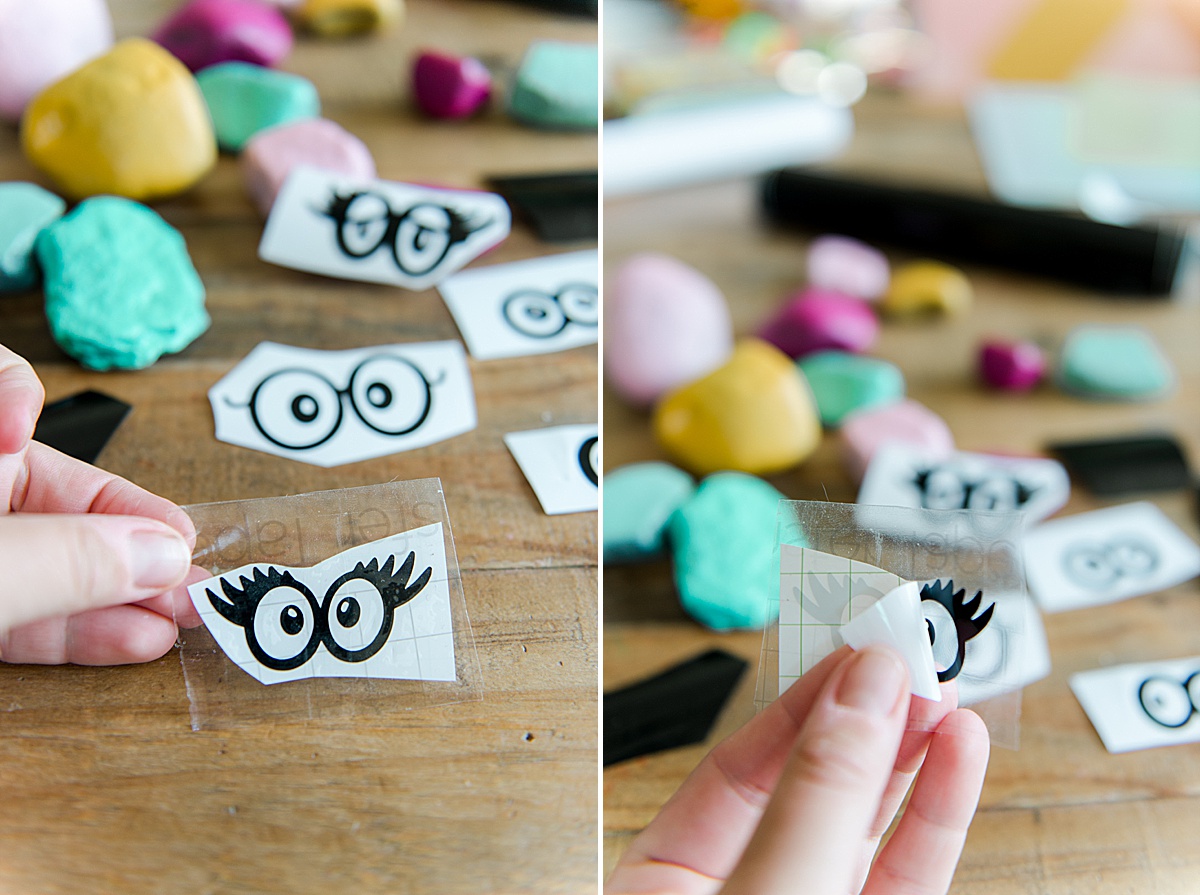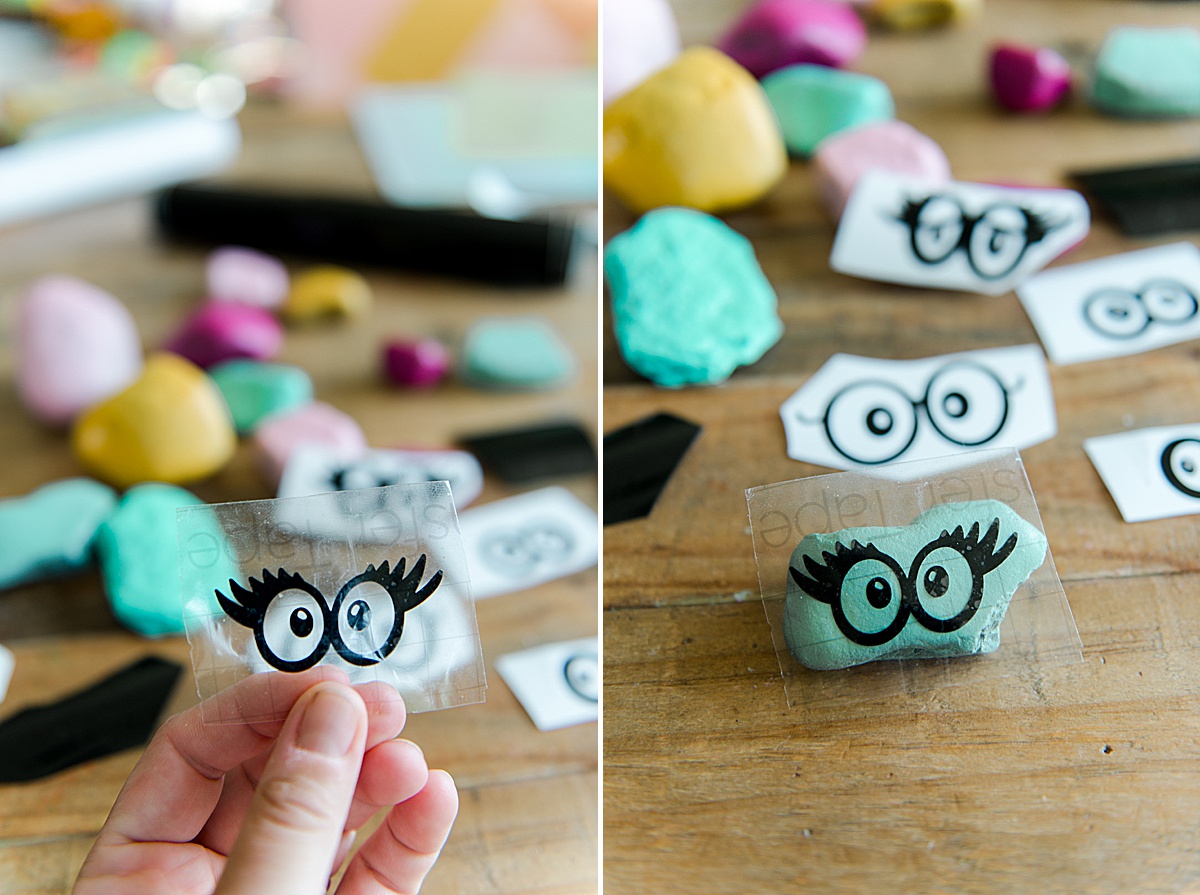 4. Attach eyes + embellish! Cut out the eyes into each set. Then weed out the black negative space (with your pointy weeding tool) so that only the eyes + pupils are left on the paper. Transfer the eyes by burnishing them onto the a piece of transfer tape (this will allow you to position them onto the rock). Then with finger force (and perhaps your burnishing tool if you rock is smooth enough) begin to transfer the eyes to the rocks. Peel back the transfer tape using a 45* angle across the side and be sure the vinyl sticks as you peel back the transfer tape. Press again with your fingers after you pull back the transfer tape so that all edges and small parts are stuck to the rock.
Embellish as desired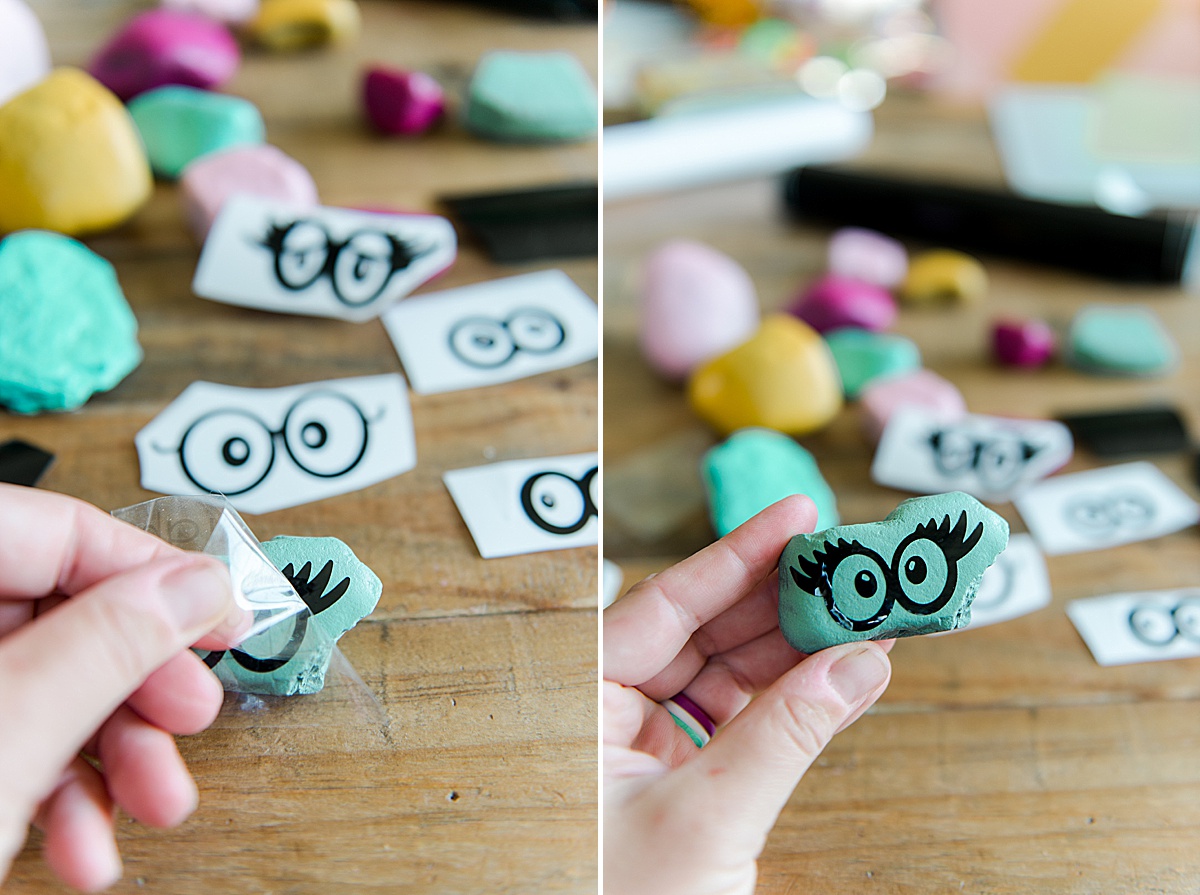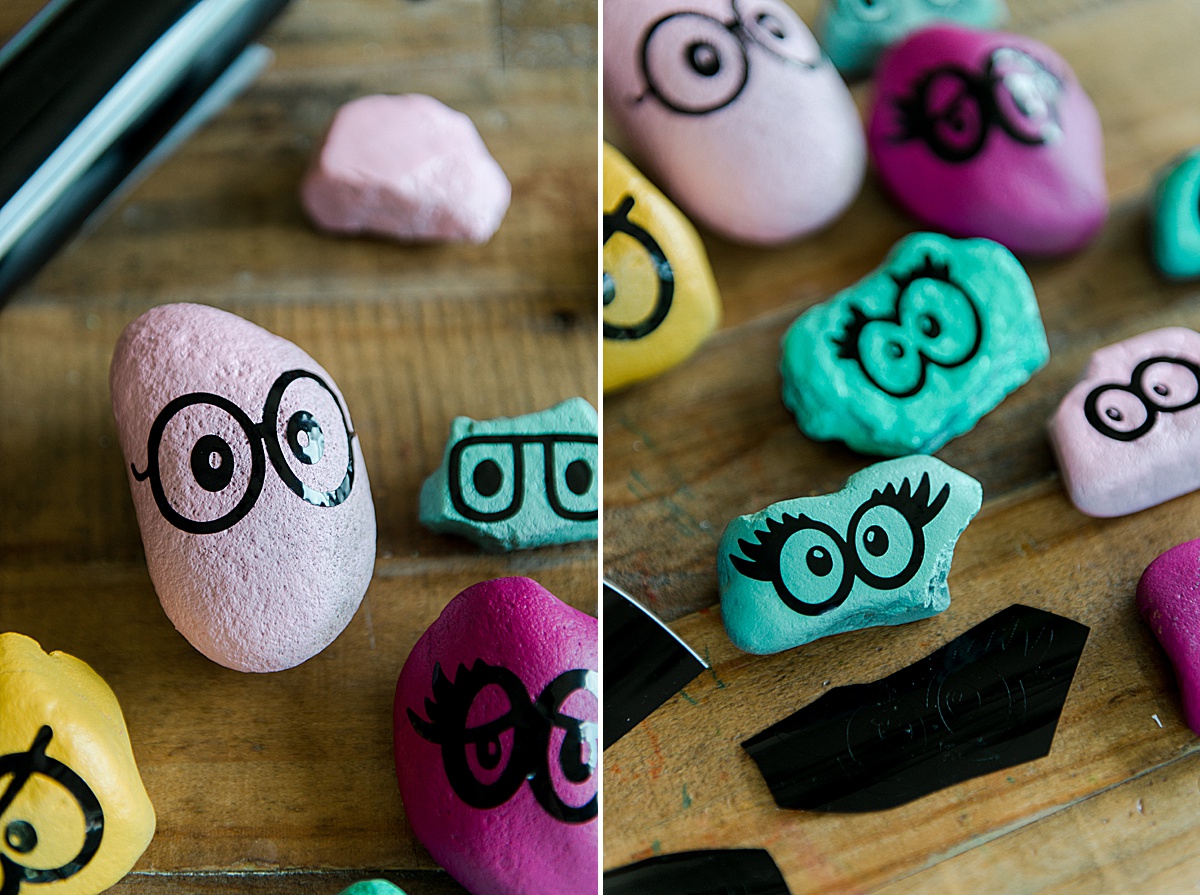 Have fun with these and let your kids get messy. Make a whole gaggle of them to leave around town, put in our neighbors garden or just share with friends.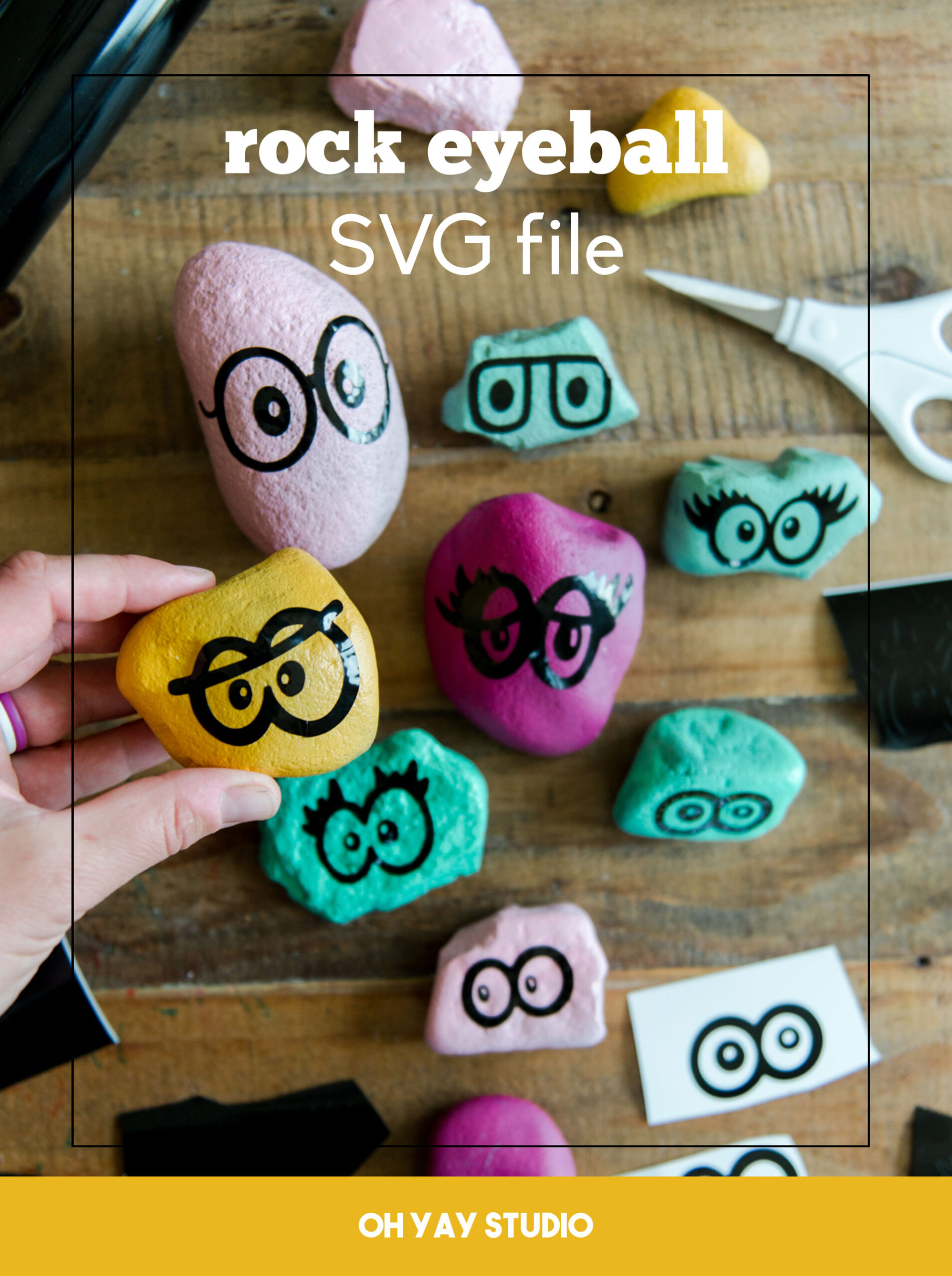 And check out the rest of these awesome free summer SVG cut files! 🙂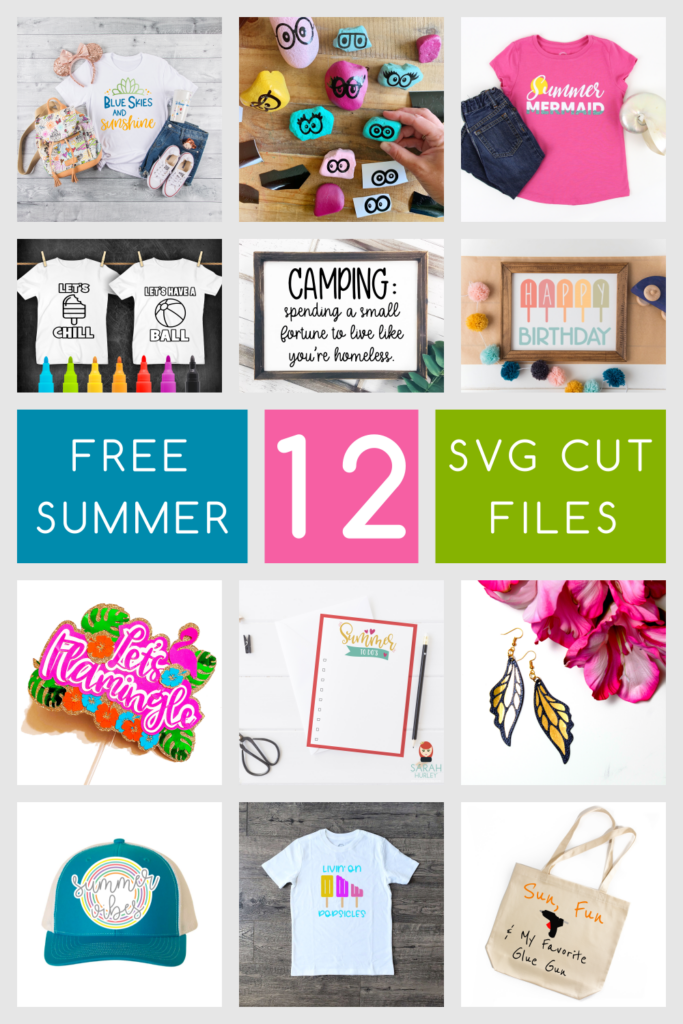 Summer Mermaid from Polka Dot Blue Jay
Livin' on Popsicles from Sunshine and Munchkins
Popsicle Birthday from Poofy Cheeks
Blue Skies and Sunshine from Simply Made Fun
Butterfly Earrings from Chameleon Cuttables
Camping SVG from Crafting Overload
Summer Vibes from Sugar Bee Crafts
Summer Checklist from Sarah Hurley
Sun Fun and Glue Gun from The Craft Print
Let's Flamingle from Crafts of a Different Shade