How to paint a mermaid scale mural wall (to hopefully make a 4 year old's dreams come true)! :)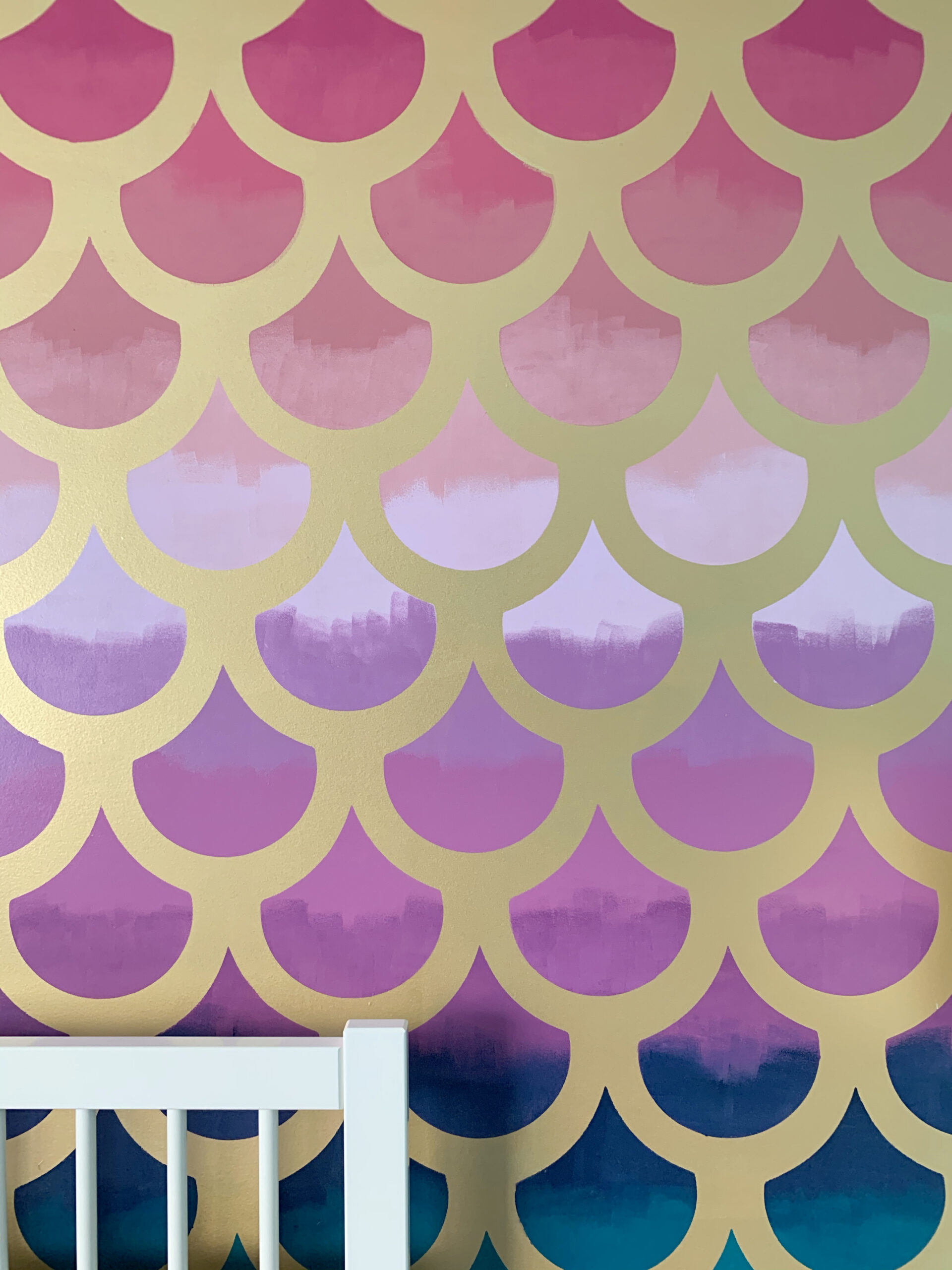 I'm on this quest to paint a mural every month (or so…depending on the scale of course) and so far I've completed a colorful wall in our stairway (YAY) and the backdrop to a middle school musical. ANNND this month I just completed a stencil, mermaid inspired wall in my nieces room! It was simple, easy and, I hope, bring loads of JOY to my 4 year old niece (she hasn't seem it yet, they were on vacay when this got painted this week)!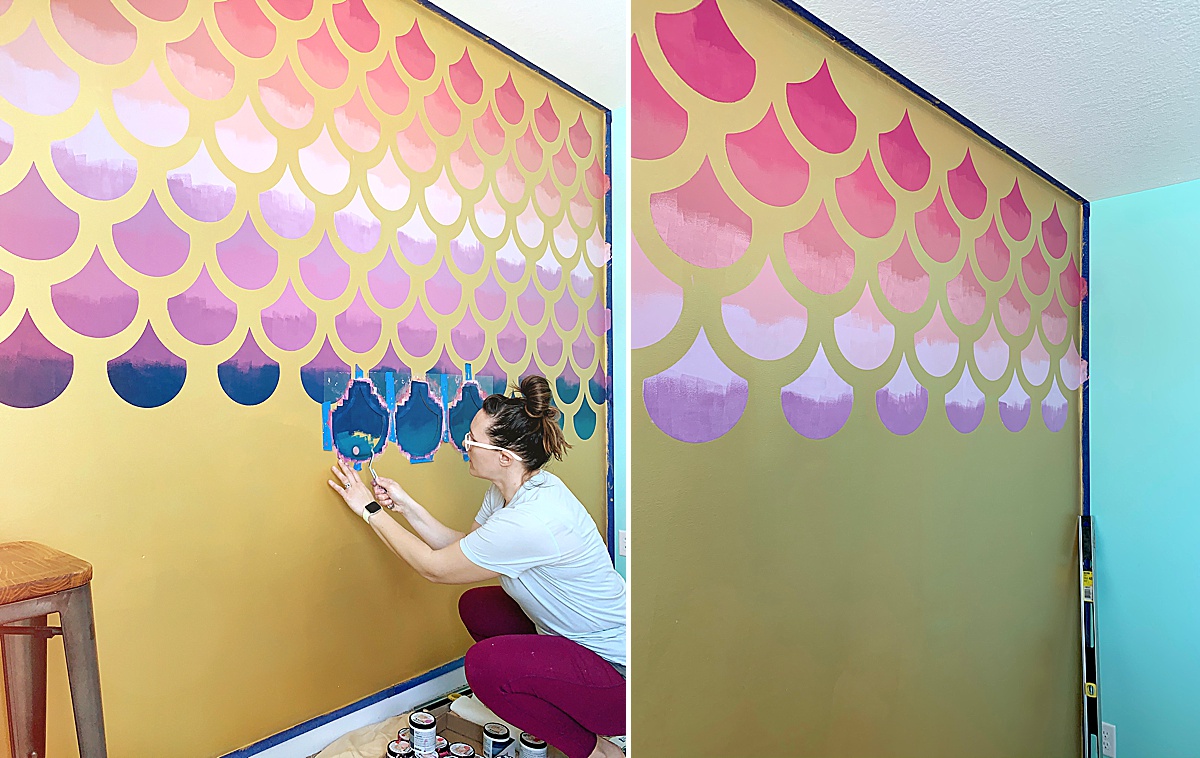 I am going to share the step-by-step of painting this mural, but let me just say that this is SO easy AND you, essentially, could customize this with any color combos, size or shape of scales!
The first step is to cut out the scale shape to make a stencil. I used a thin piece of acetate plastic and just cut it with an x-acto knife being SUPER careful to cut a nice, continued line without jagged edges or excess cuts. You could also use your cricut with the SVG file.
I actually cut out 3 of the stencils and then taped them together so that I could rely on what was previously painted to keep the lines of scales going AND so that I could paint faster.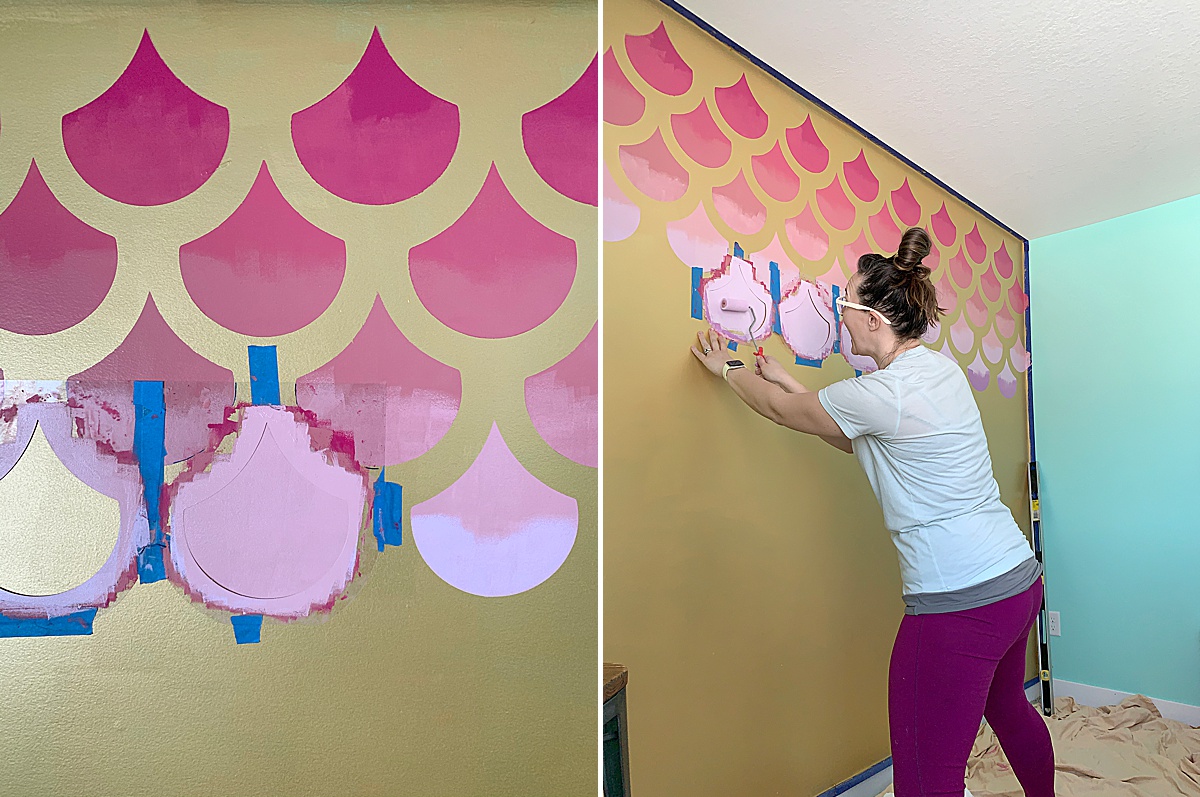 Begin by painting your background color on the wall. I used THIS Metallic gold paint (it took about 3 coats because this is thin and VERY gold and beautiful)! Then I measured the wall to find the center (I didn't want the scales to end with a 1/2 scale on one side and not the other) and I matched the center of the wall to the center of my stencil! 🙂 The first time I laid the stencil to the row, I used a level to make sure it was straight, then each sub-sequential scale was measured off of the previous scale.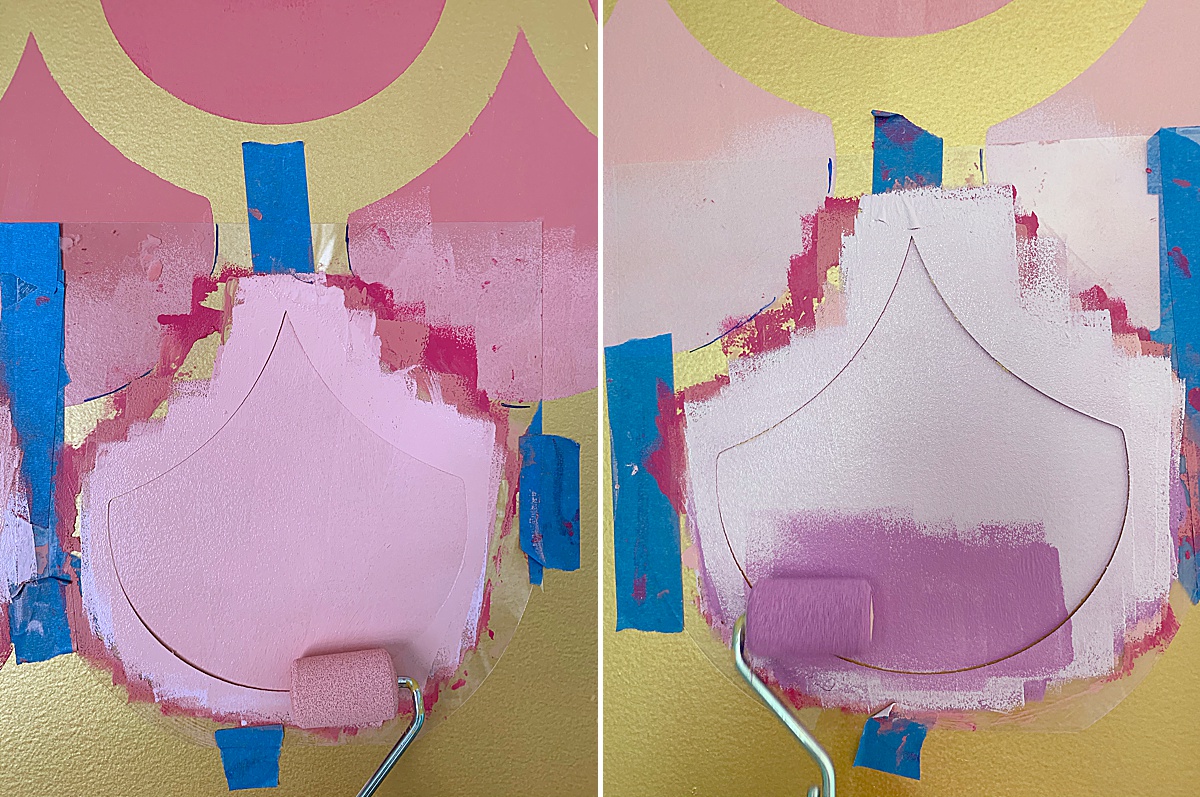 With each scale stencil, I painted the whole scale the main color. Then with a separate roller I blended the bottom of the scale with the 2nd color. I applied pressure from the bottom up and as I rolled it upward, I lessened the pressure so that it blended. This 2nd color becomes the main color of the next row of scales. Each row essentially ombred to the next row.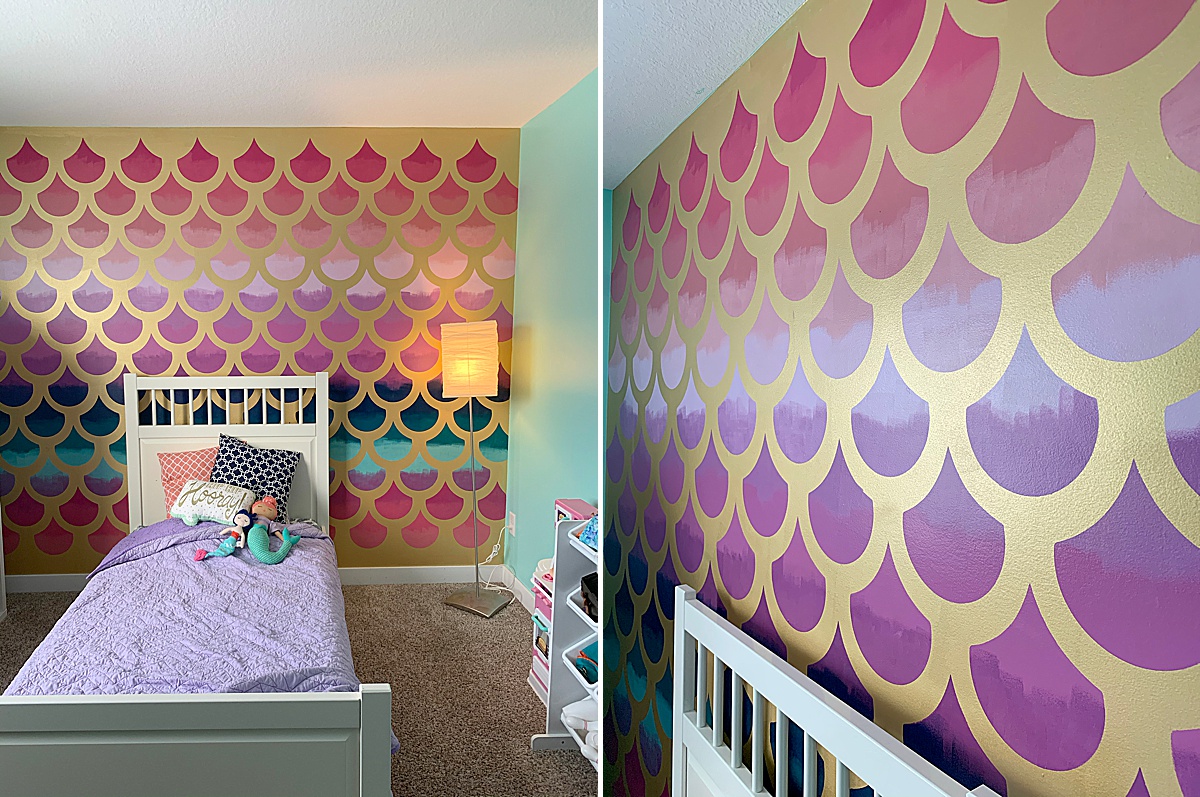 The paint colors that I used from top to bottom (all Behr colors from the Home Depot):
*Diva Glam
*Ballerina Tutu
*Enamored
*Apple Blossom
*Epiphany
*I Heart Potion
*Eccentric Magneta
*Chakra
*Very Navy
*Caribbean Current
*Undine
And, for the record, I 100% support this mural being painted in any and every room, even if you aren't an adorable 4 year old that is obsessed with mermaids! 🙂
Happy Painting everyone!! 🙂