Pampas Grass Christmas Tree DIY!
*this project is in partnership with Aleene's awesome products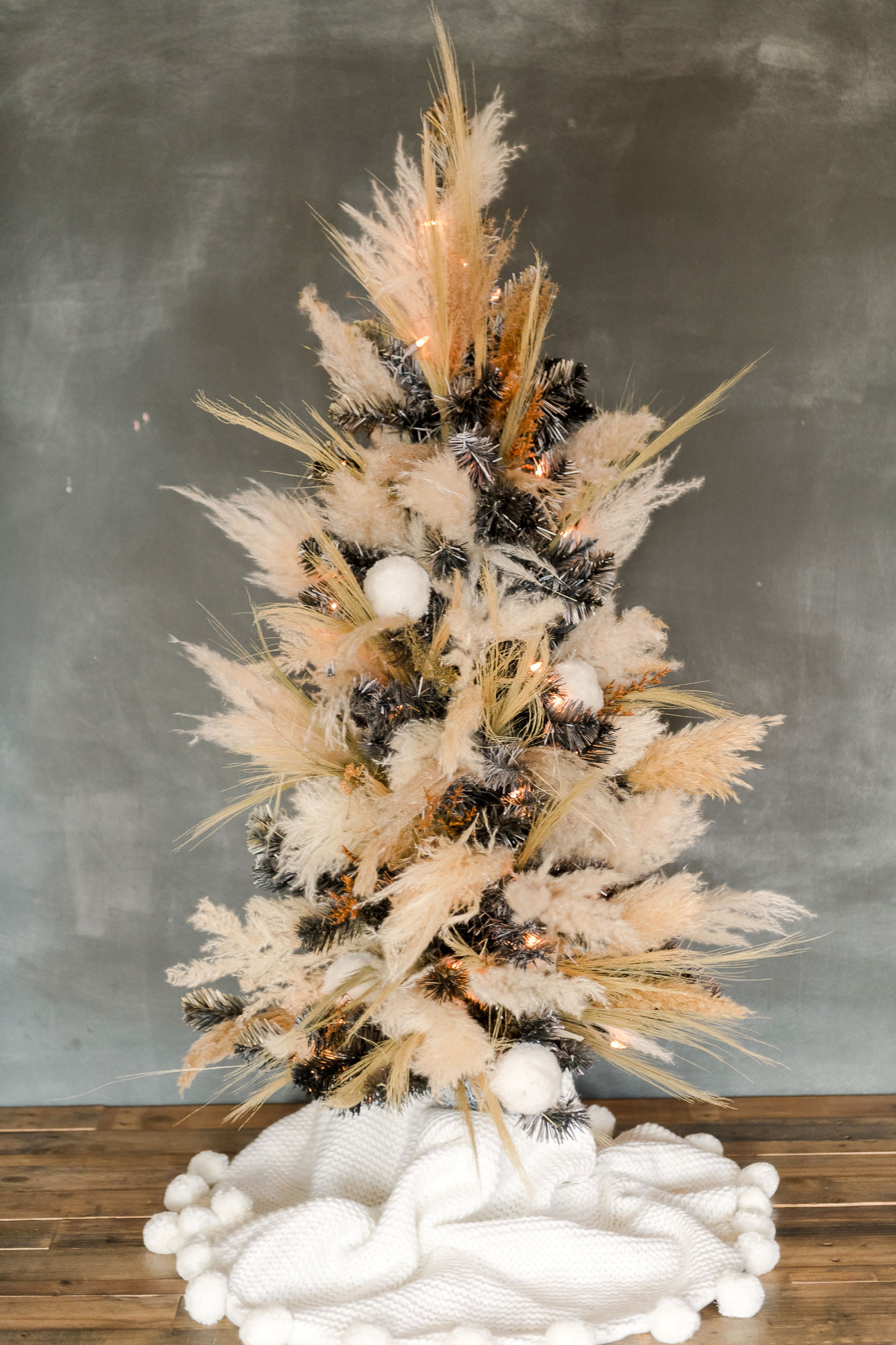 The texture of pampas grass is just AMMMMAAAZING! I love the fluff and the fullness of it, so why the heck not throw it into your holiday decorations, eh?! 🙂
We had an old 4 foot artificial Christmas tree that needed something "extra" so I added in some pampas grass and gave it a punch of boho, neutral love using some of Aleene's Acrylic Matte sealer to seal in all of those fluffs of course! 🙂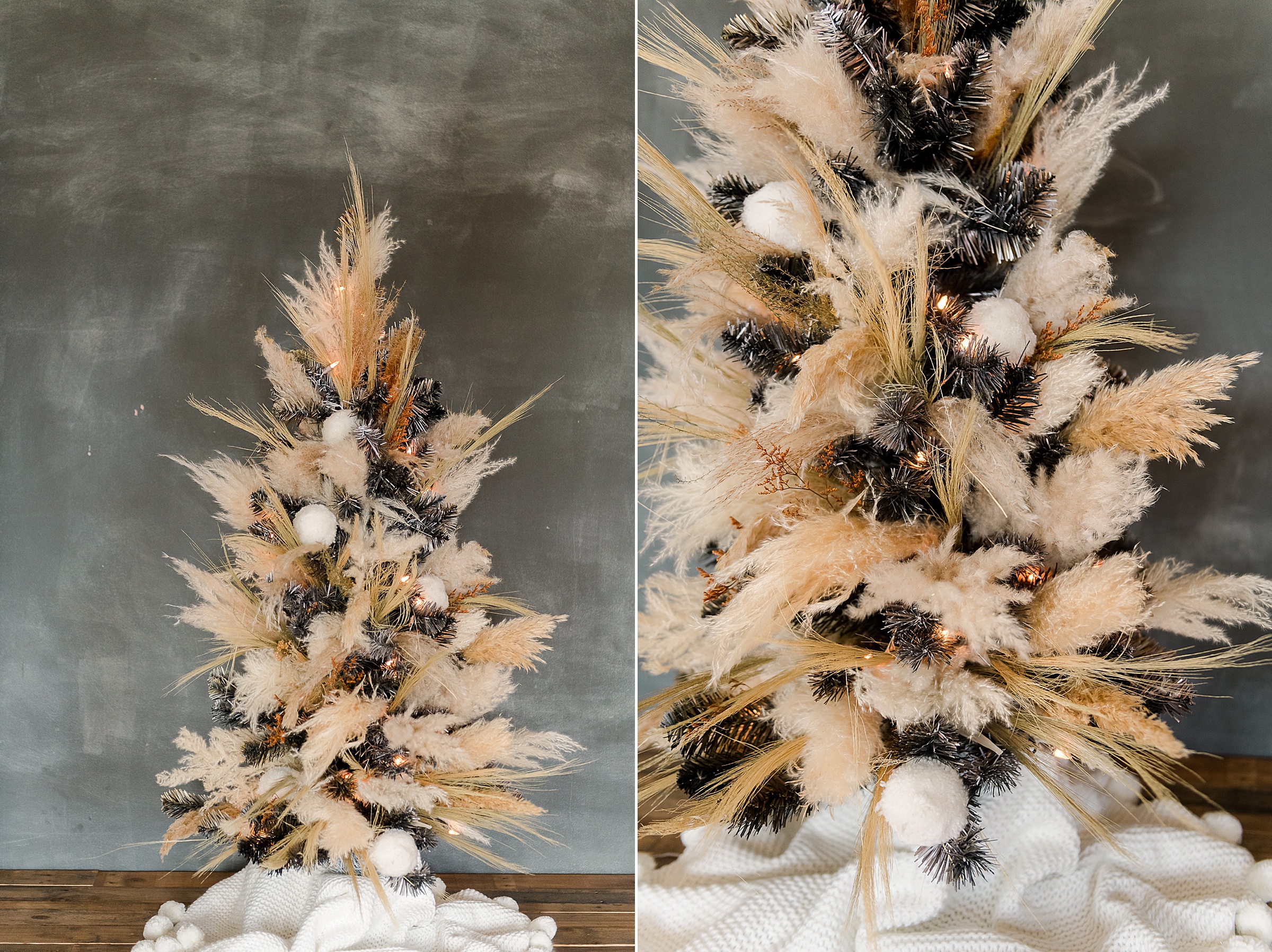 The one crummy thing about DIY (in my opinion) is always the clean up (especially with something as messy as pampas grass)! BUUUUT BUT BUT the trick to making sure the majority of the pampas grass gets int the tree and not onto your floor is this Aleene's Acrylic Matte Sealer – it seals in all the fluff without smushing down the beautiful, awesome texture! 🙂
MATERIALS:
A handful of pampas grass or dried flowers or anything that you want in your tree
1 can of Aleene's Acrylic Sealer
Some newspaper or cardboard to protect your surface
An artificial Christmas tree
A bottle of Aleene's Tacky Glue or wood glue
Anything else you want to add into your tree – ornaments, garland, lights, etc 🙂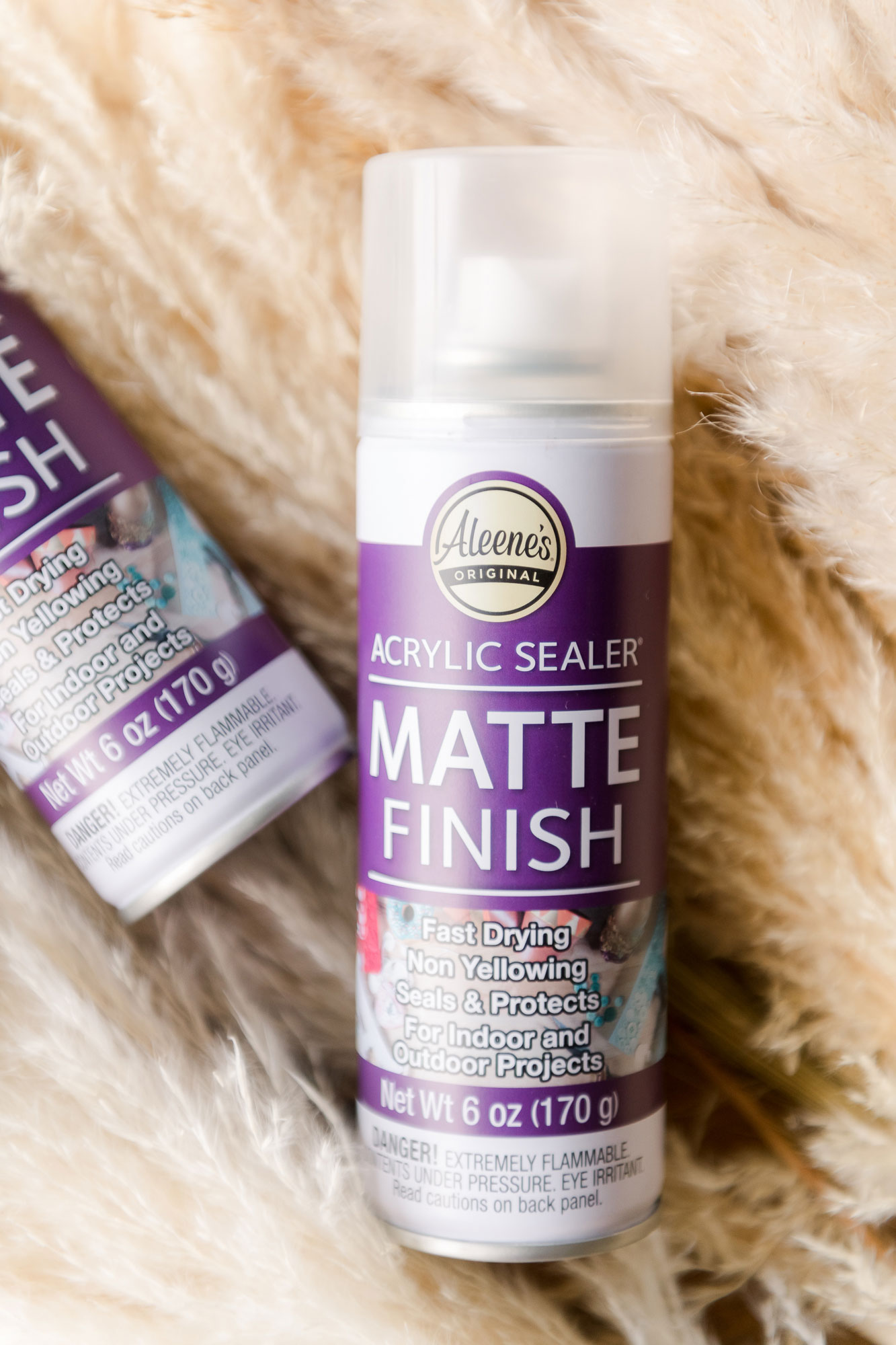 INSTRUCTIONS:
1. Pull together all of your dried florals or pampas grass or anything you want in your tree and lay them out onto your cardboard or paper. Then egin to spray the grasses and seal off the florals to get them prepped for the Christmas tree! 🙂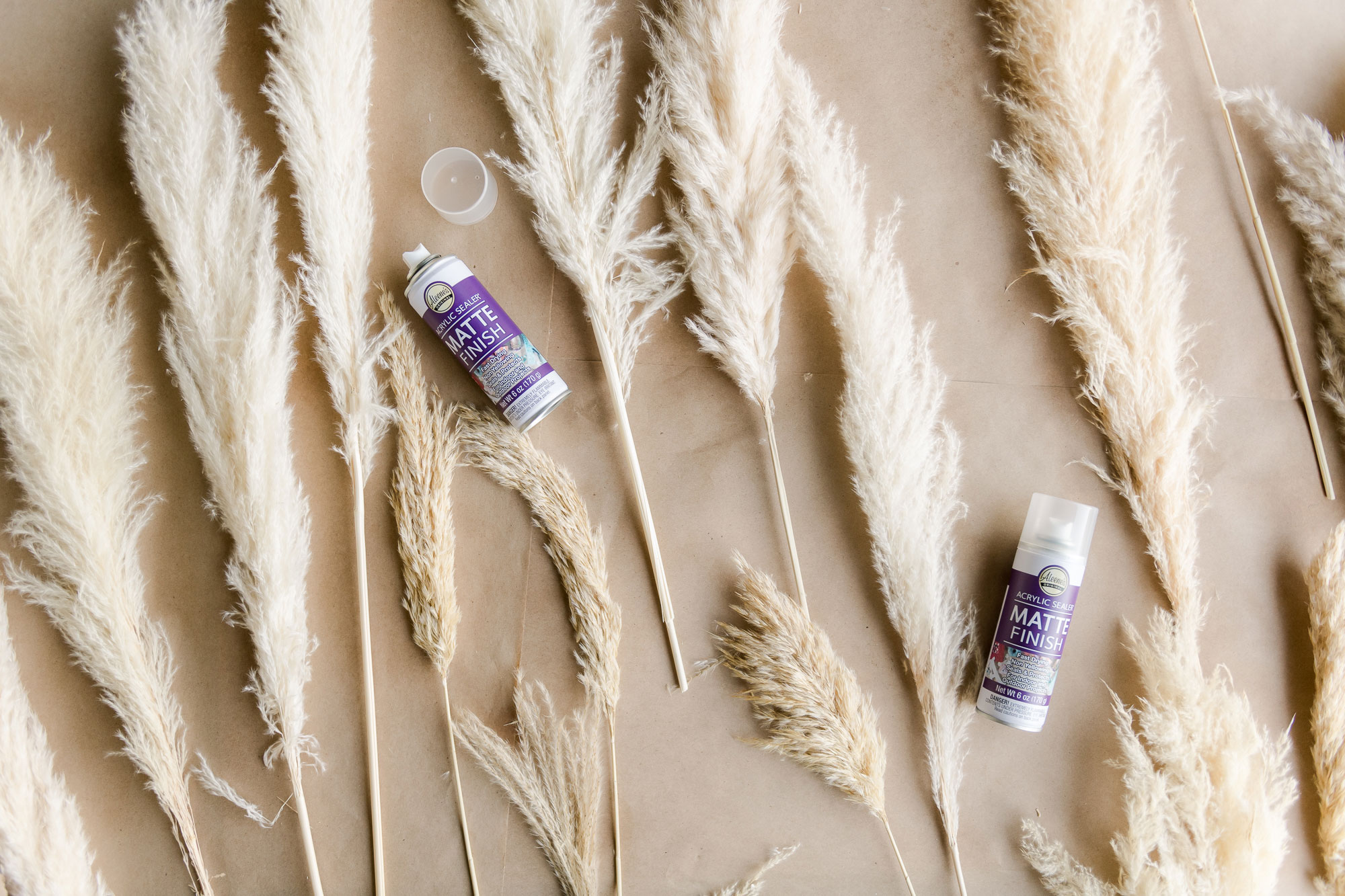 Here are a few tips when using the Aleene's Acrylic Matte Sealer:
Use light, even coats – you DO NOT want to overspray too thick, otherwise it will just clump the grasses and they won't have the blowing, fluffy look any longer! 🙂
Spray back and forth until each grass or floral is coated lightly
Allow to dry for 30 min in between coats and do 2-3 light coats on your grasses.
Be sure to flip over and do both sides of the florals/grasses to complete the sealing
2 Once your florals/grasses are prepped, you are ready for assembly (the fun part) – so maybe put in your fave holiday movie and listen to the sounds of the season while you create! 🙂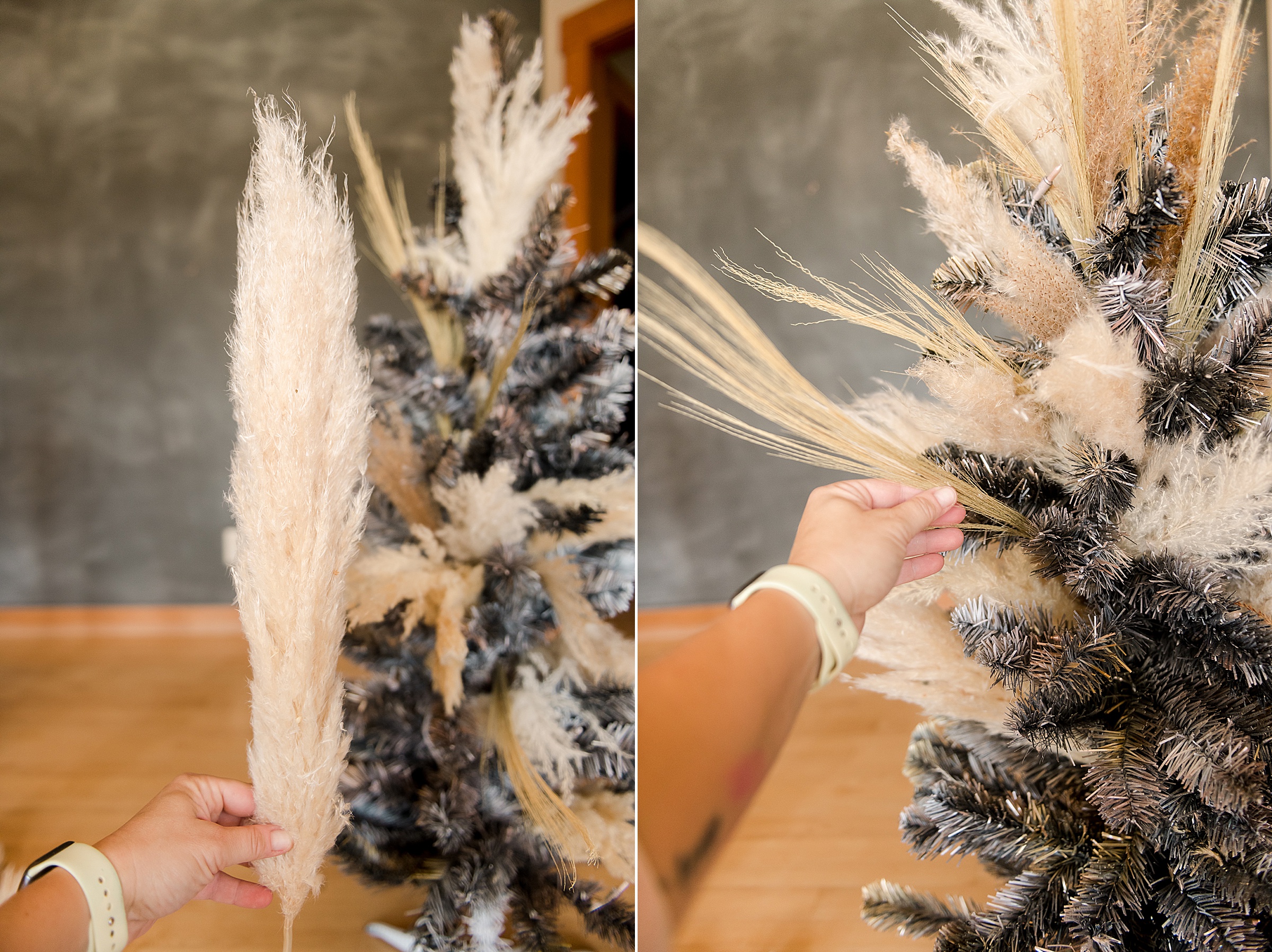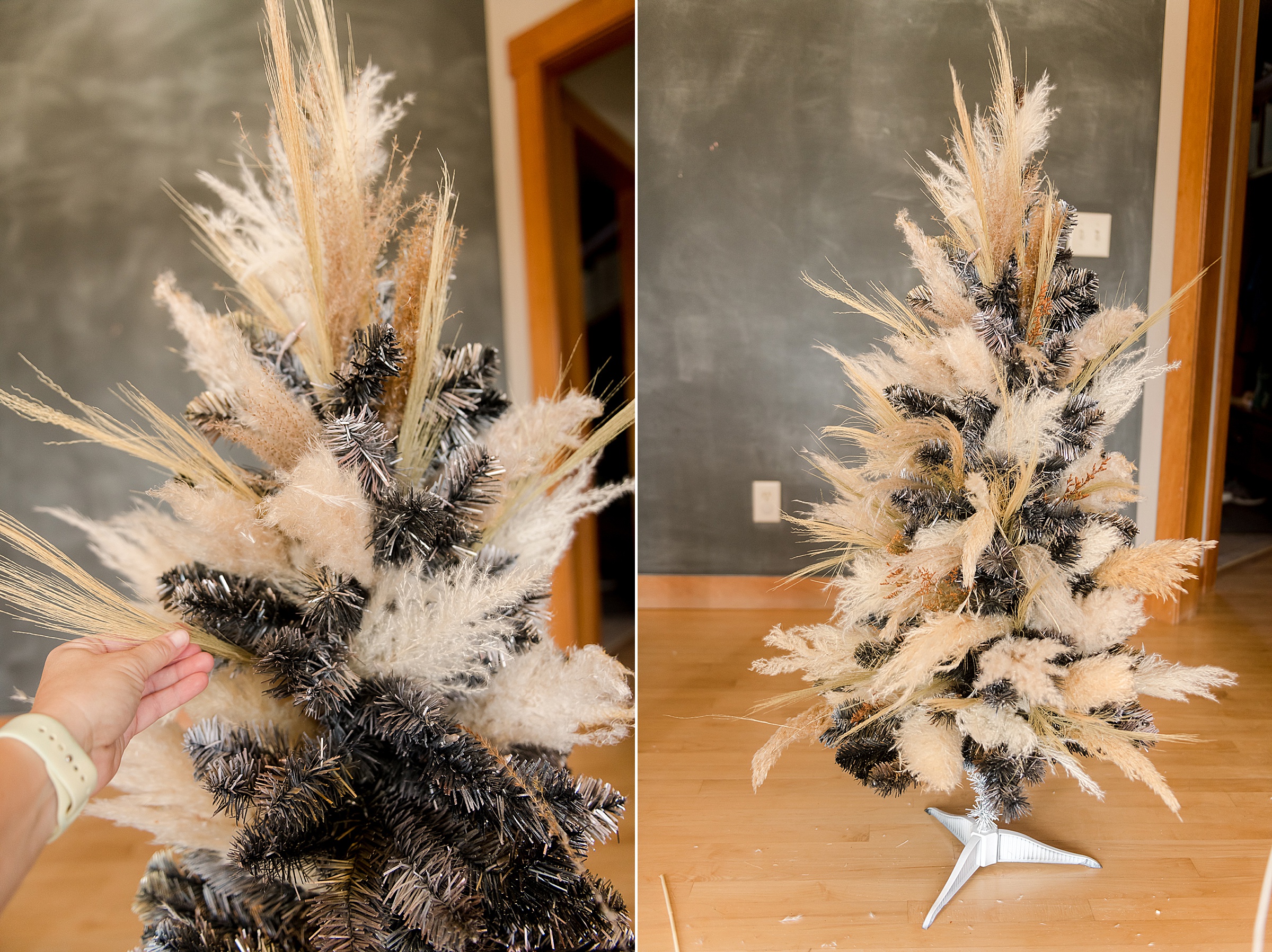 I started at the top of the tree and worked my way down – you could start at the bottom and go up. Just start on one side. Fill in all of your pampas grasses (or "fullest" dried item first) from top to bottom. Then add in your other grasses from top to bottom and then add the smallest little dried pieces from top to bottom until most of your holes and areas are full.
When adding the grasses and the florals, I put a bead of Aleene's wood glue to the stem and then inserted it into the tree so that it stuck a little better. It seemed to handle the movement of kids and a busy household a little better with just a bit of glue! 🙂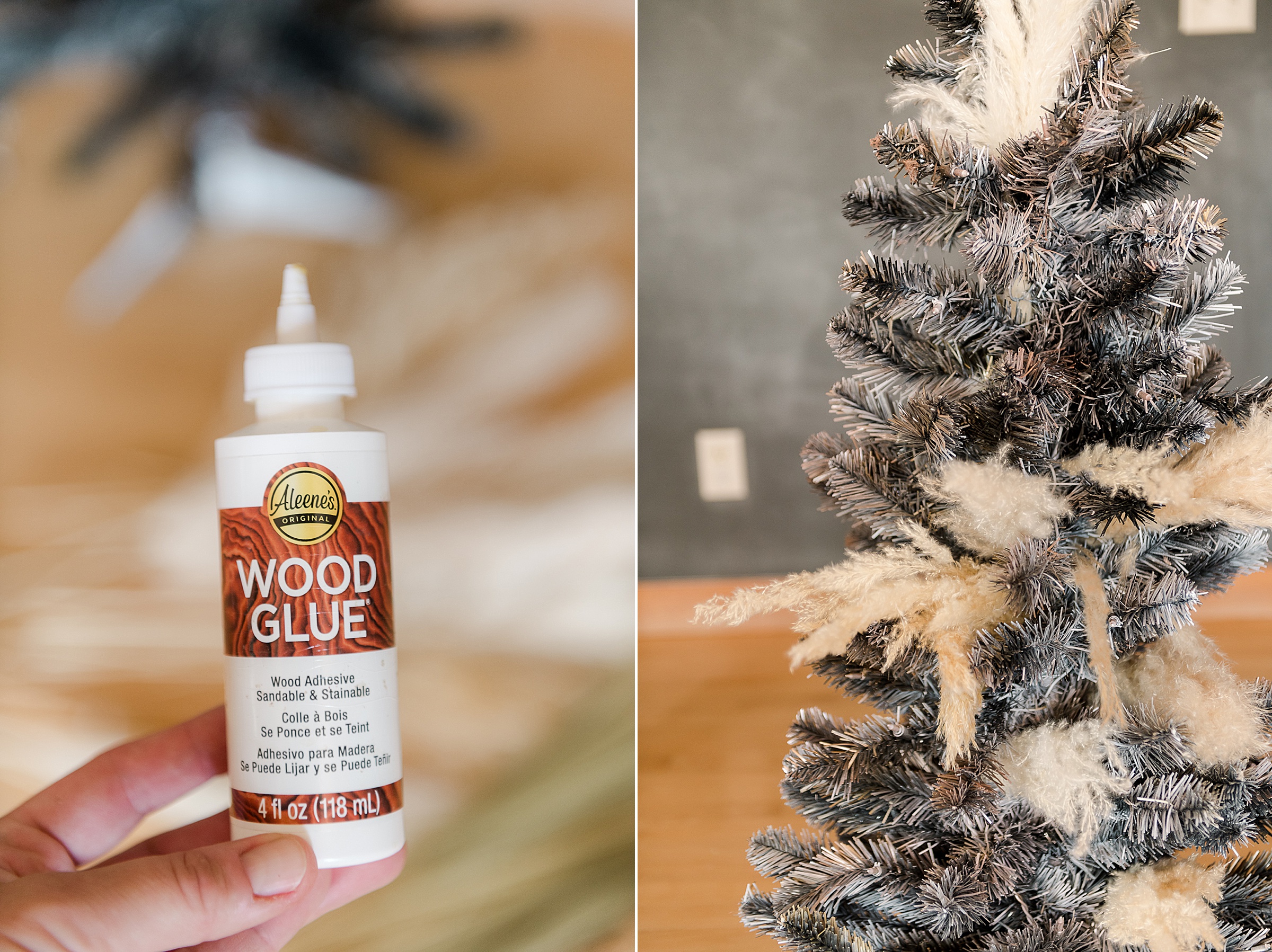 3. Once you've filled in your tree, add in pom poms or garland or ornaments where desired! 🙂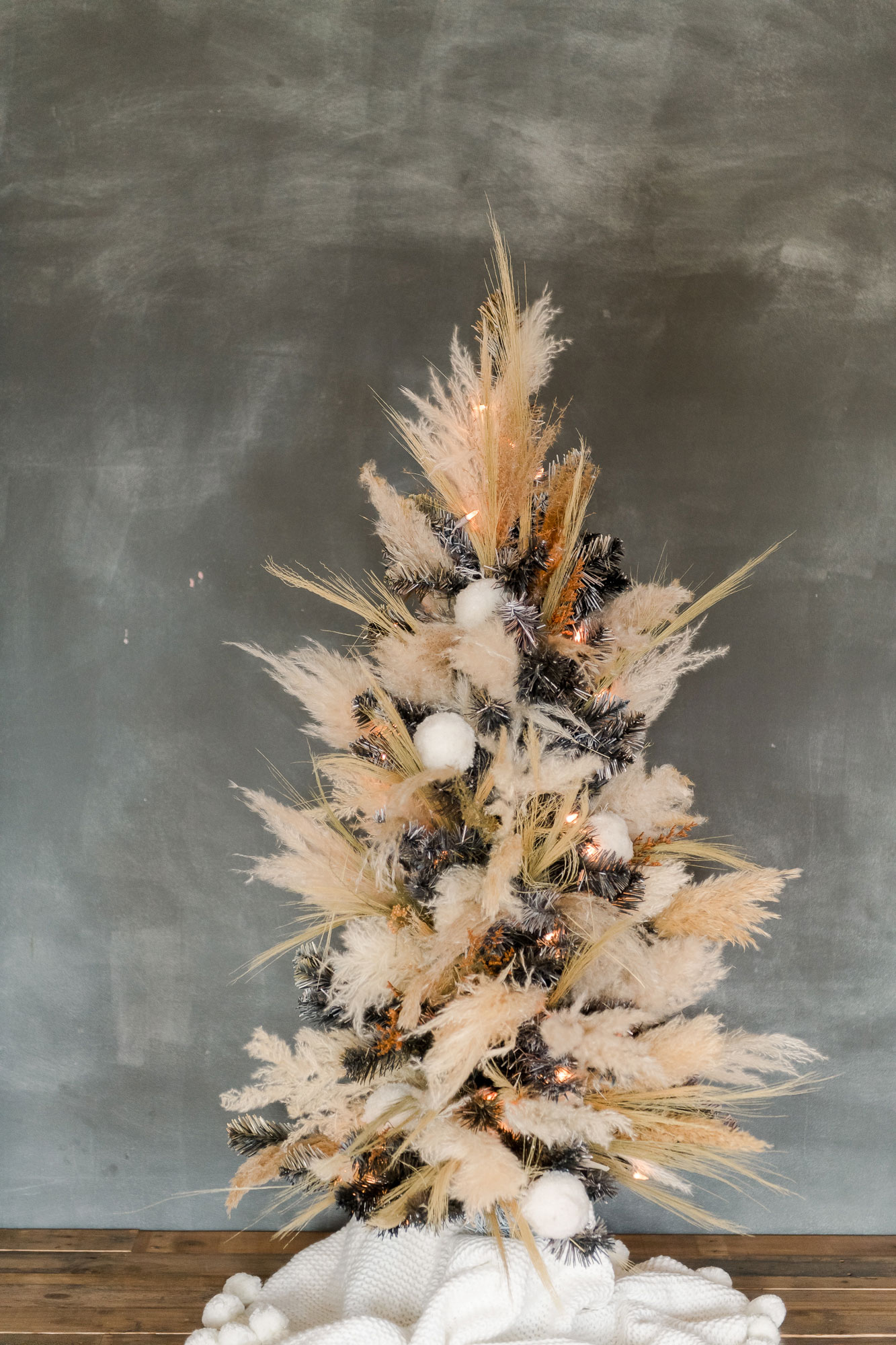 Add a tree skirt and VOILA! 🙂
This will be the most textural and exciting Christmas tree that you've ever made AND honestly, I love the idea of giving an old tree new life with these dried grasses!!!!!!!!
MERRY CHRISTMAS! 🙂