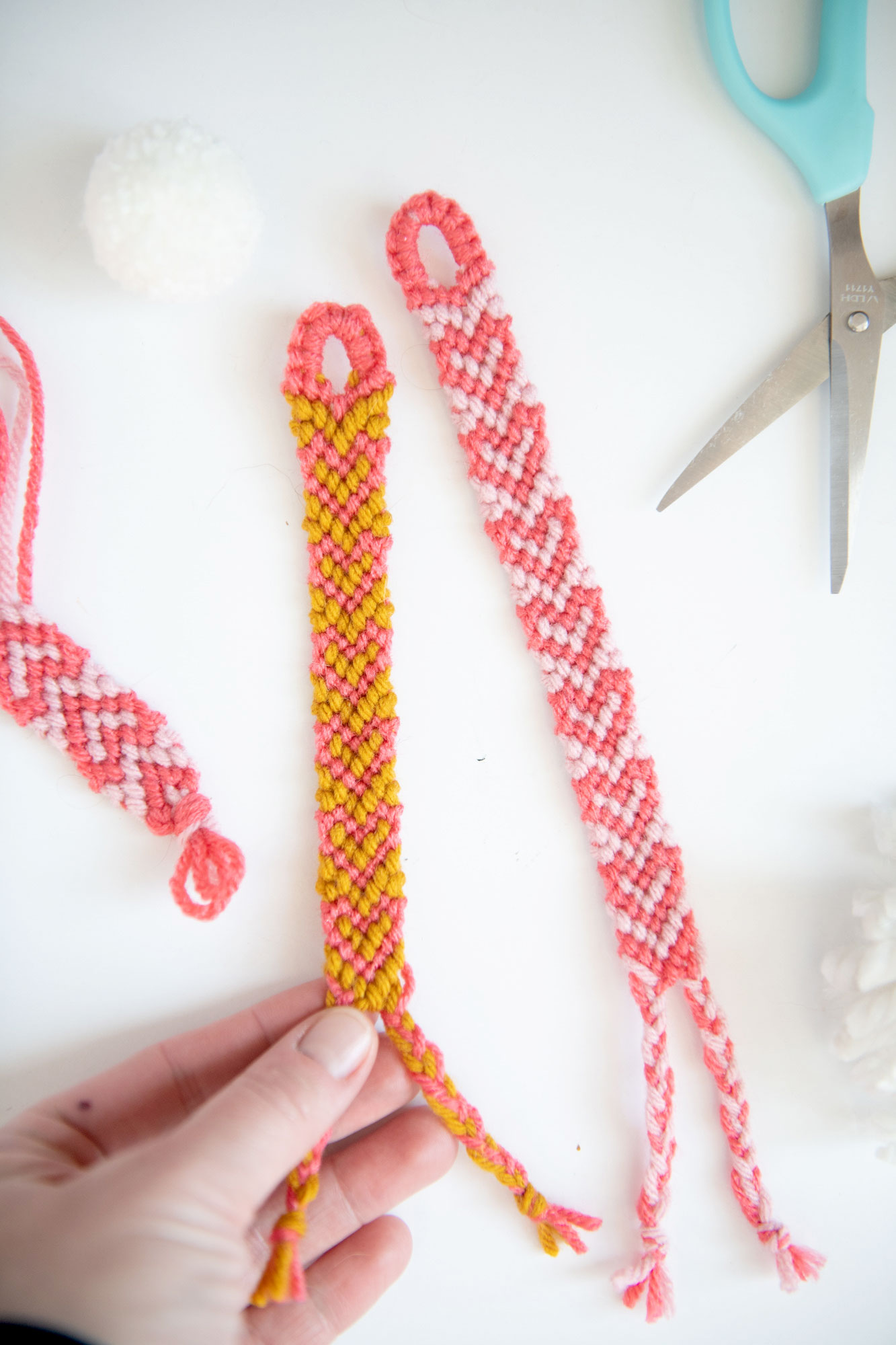 If you know me, you know that I love ALLLLLL the old school crafts….like friendship bracelets! The days of walking around with a whole LOAD of them tied to my Nalgene bottle were my fave! SOOO today I am showing you how to use your knotting skills to make a thicker, heart bookmark (that can also be translated to a bracelet too)! So gather your gal pals for an afternoon and let the crafting begin!
[Read More…]
*this project is in partnership with Tulip and their amazing one step Tie-Dye's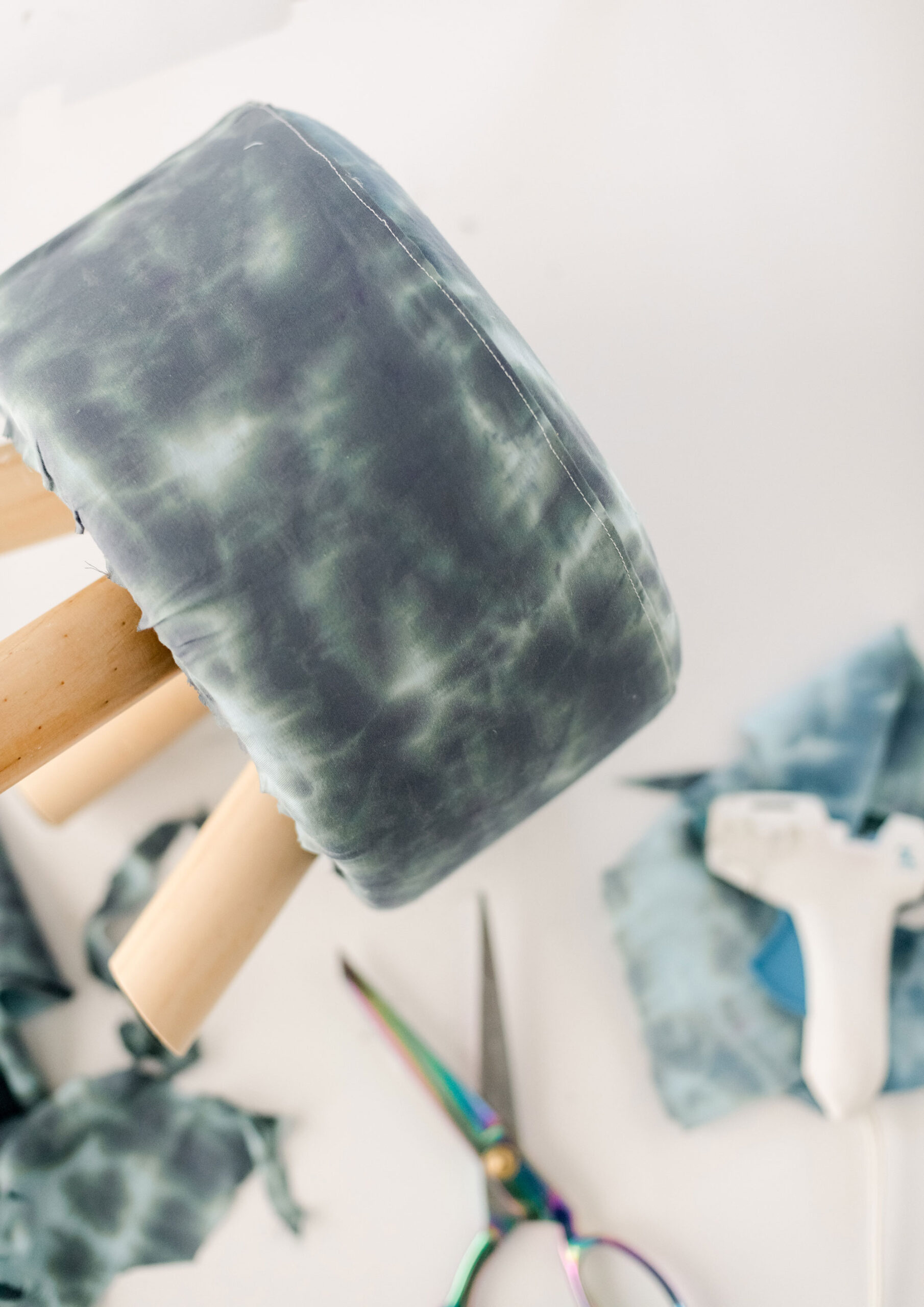 If you're a fan of tie-dye then you are likely familiar with the term Shibori! It is a Japanese term for the way that you wrap your fabrics and squeeze and press them in various shapes (it usually involves wooden squares or triangles to wrap fabric into shapes around them…..today I am using a round tube)! If you've seen Shibori done before, it's typically with a deep blue colored dye called indigo dye…..wellllll, our fine friends at Tulip have made a one-step kit that is sure to spark your intrigue into the world of Shibori-like folding to make some amazing dyed EVERYTHING!
[Read More…]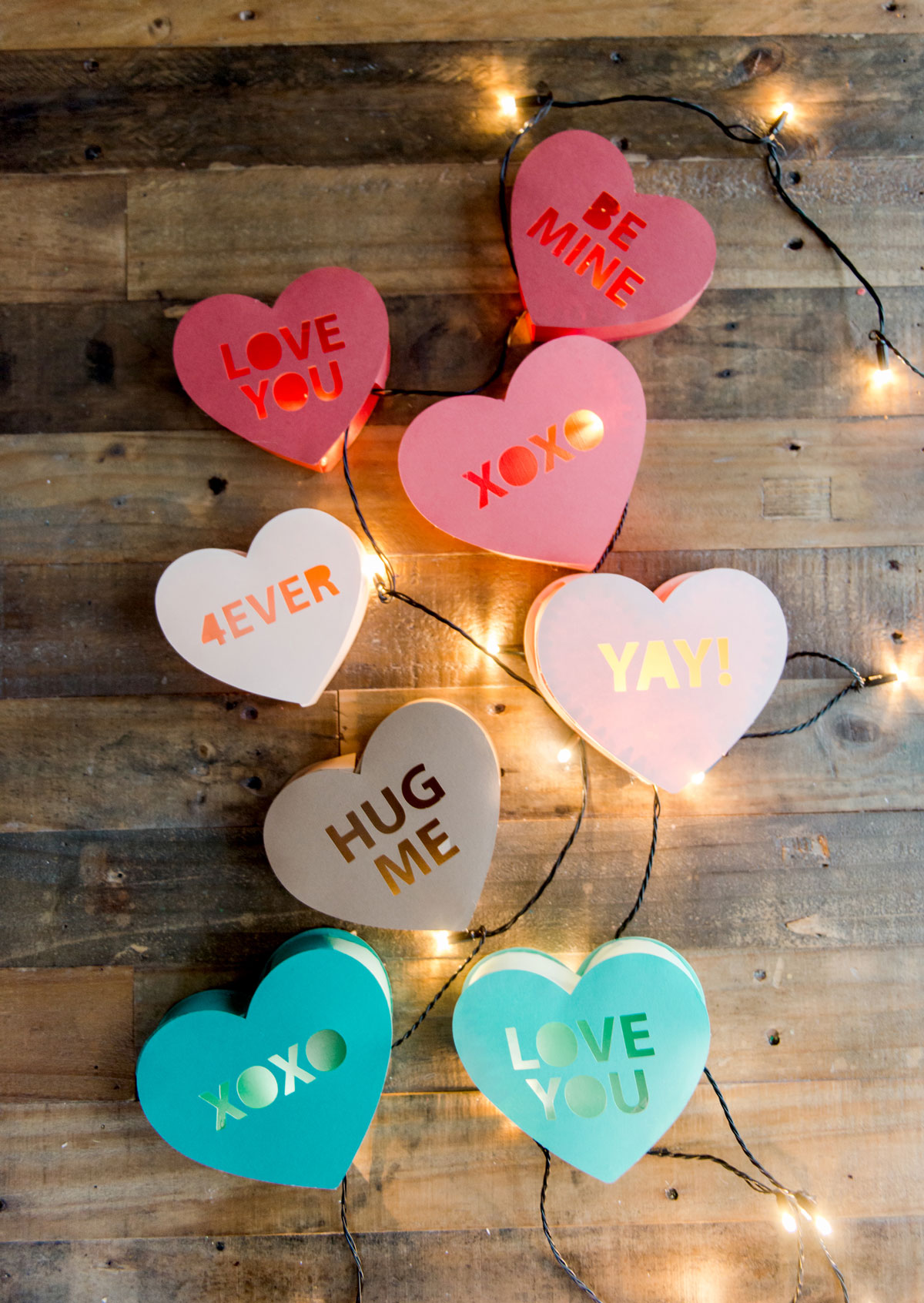 It's the month of LOOOOVVEEEEE! And here in the midwest it's still kinda dark outside so of course I had to make some luminaries to add some of that night-time soft glowing light that I just love so much (and kinda crave after we take our Christmas tree down for the year)! 🙂
SOOOOO! I made a set of these candy heart's and turned them into luminaries so that we could group them on our mantle….download the FREE SVG files below (and a whole slew of others at the end of the blog post) and cut out some of your own to get you through those dark wintery nights! 🙂
[Read More…]