Easy scalloped wall bathroom mural :)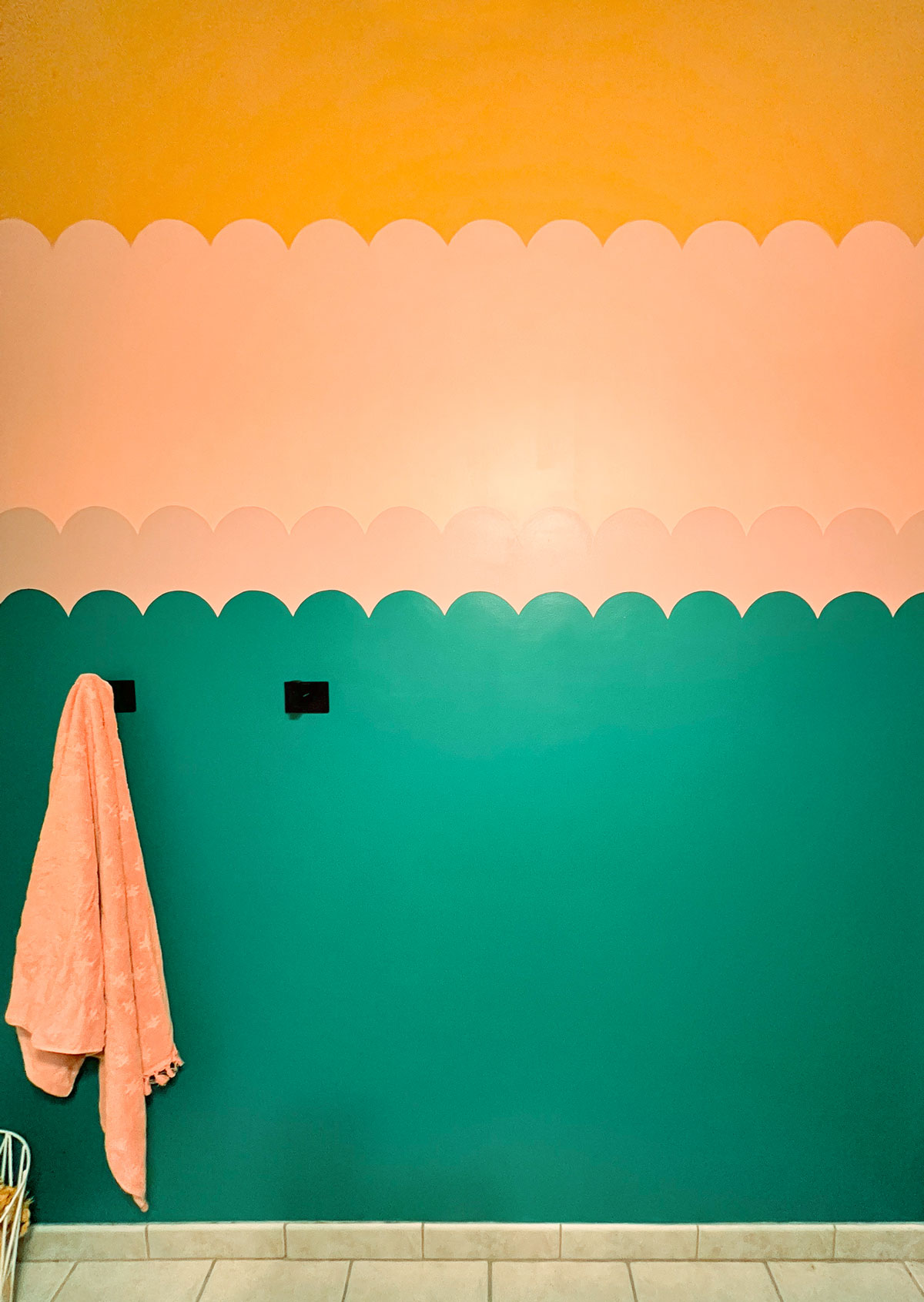 The one thing I say over and over and over again is that paint I 100% and forever will be paint-overable. Like, you paint a wall and then you don't love that wall any longer so you get to just PAINT RIGHT OVER IT! 🙂 Magic, eh?! 🙂 (this is one of my fave qualities about paint)! 🙂
So our bathroom needed a sprucing up, so I decided to paint over the wall that I had painted in 2020 (ya know, when we were all locked down in our houses in early COVID)! So I set out to paint over over the wall in our bathroom to give it new life and to add some fun to this everyday room that is used over and over and over daily by painting some happy and colorful scallops – and trust me, it was SO STINKING EASY! 🙂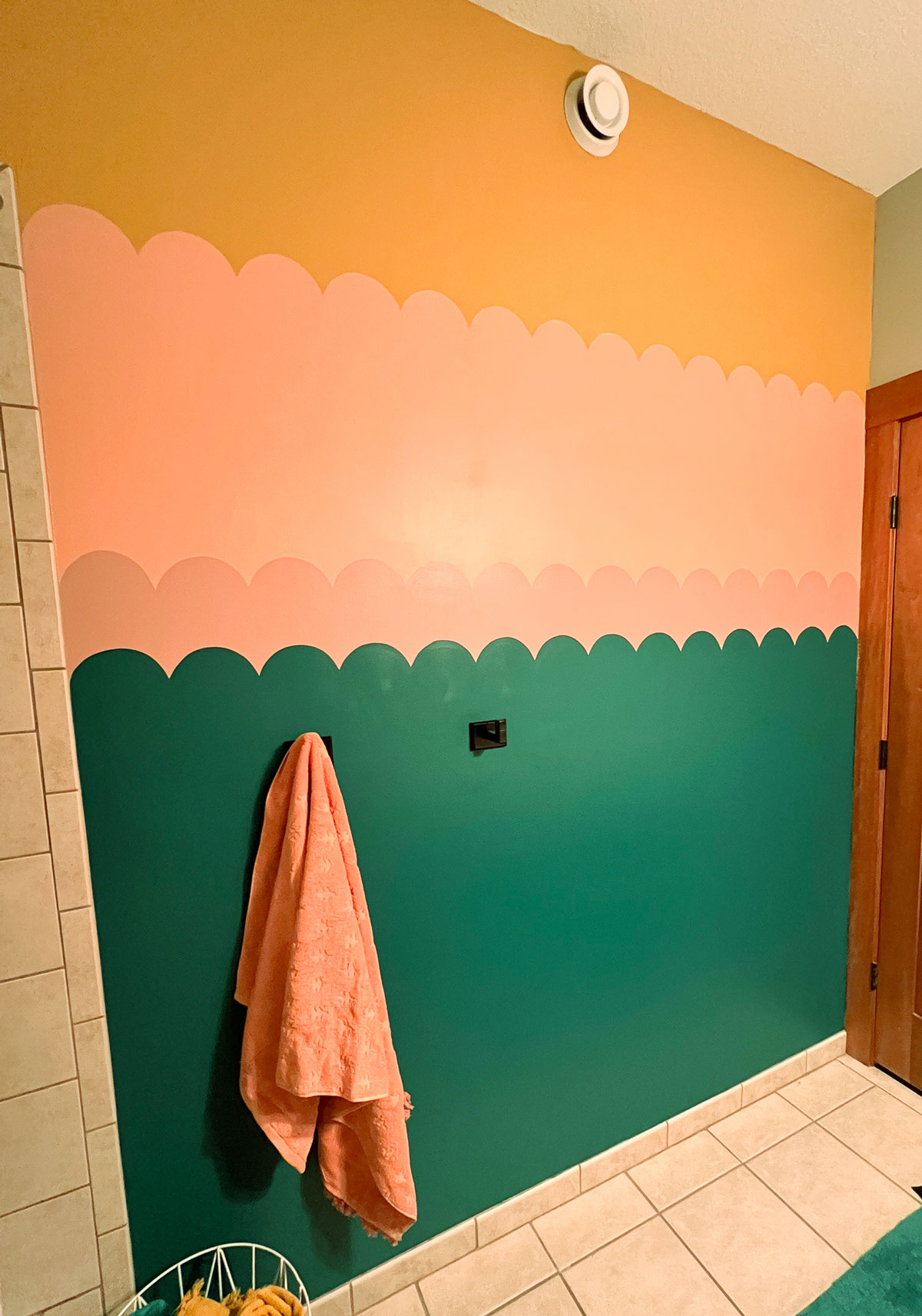 For real, this entire wall painting took me about 4-5 hours (including a trip to Home Depot for some new paint)! I mocked up a few ideas in procreate (on my ipad….a drawing app that allows me to flush out my visual ideas and doodle them out before I get to the actual painting)!
Here are the colors I used in this mural (all Behr paint colors)
Saffron Strands
Coral Cloud
Retro Pink
Beta Fish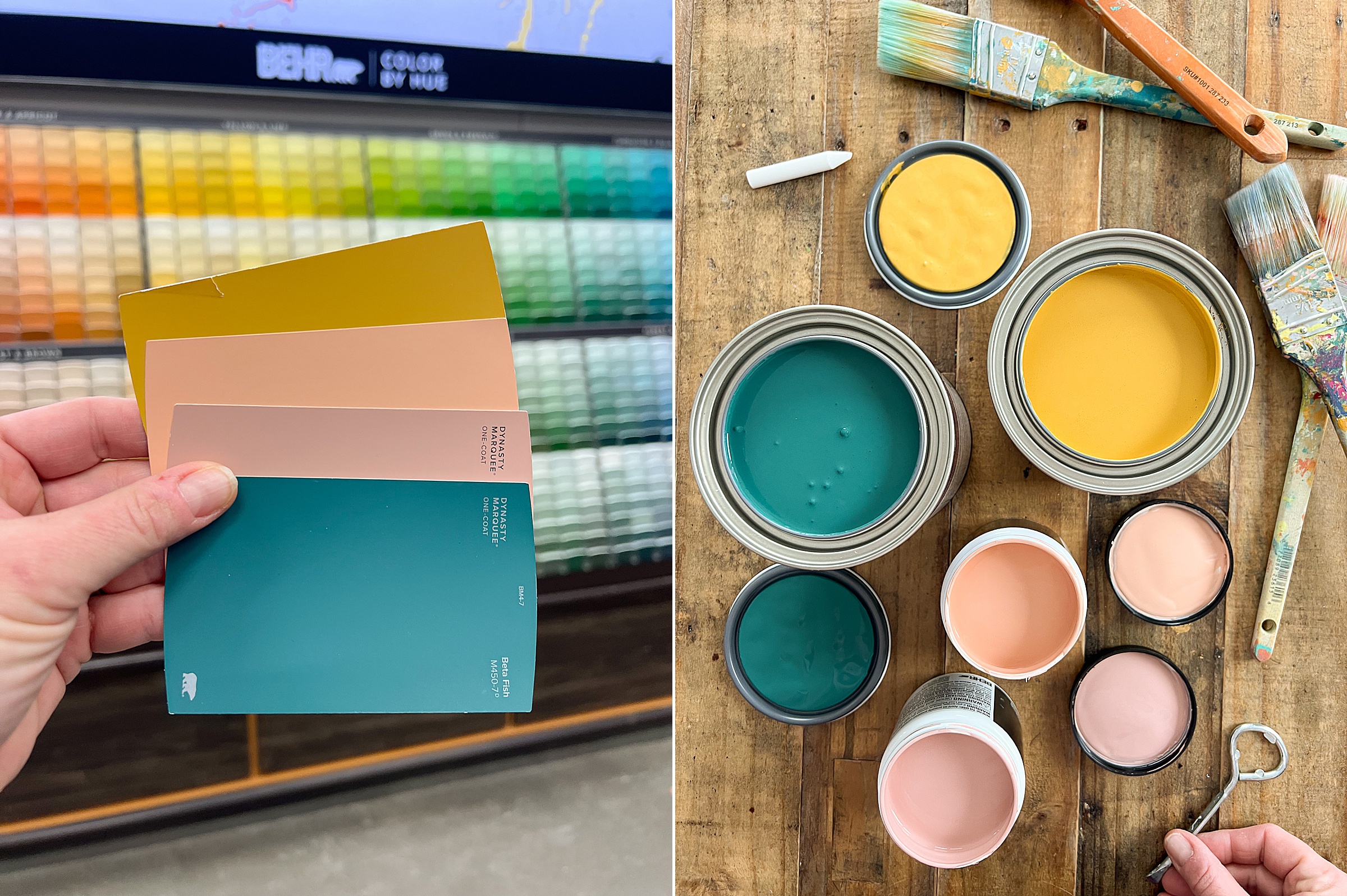 And the process was quite easy: level out the sections, draw the scallops with chalk, cut in the scallops with a brush, paint in the rest of each area with a roller and VOILA! 🙂
I first leveled out the sections of each color (I chose 4 colors) with a level and a piece of chalk!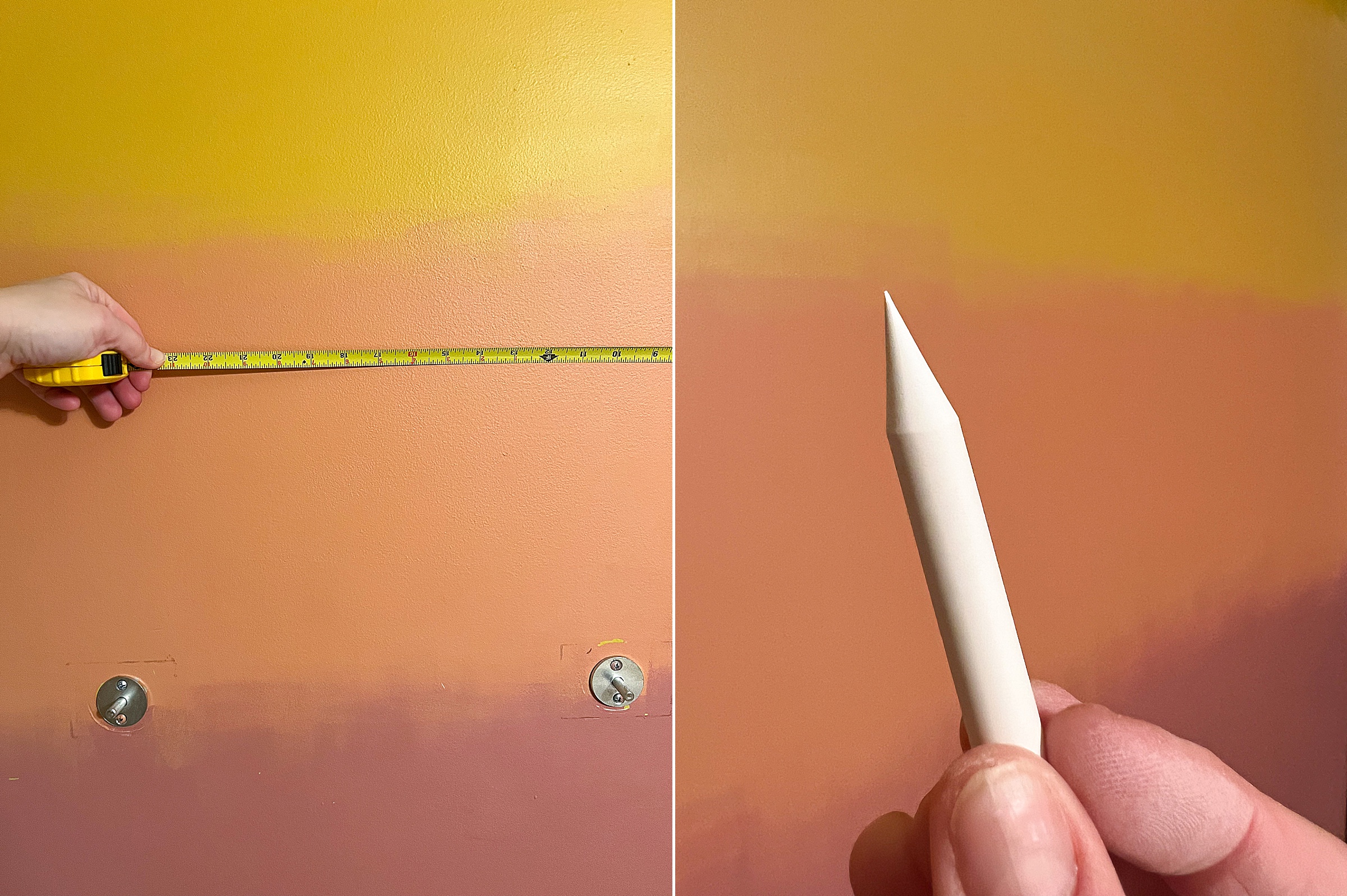 *TIP- for this project I chose to sharpen my chalk in a pencil sharpener so that I got super crisp and "exact" lines – works like a CHARM! 🙂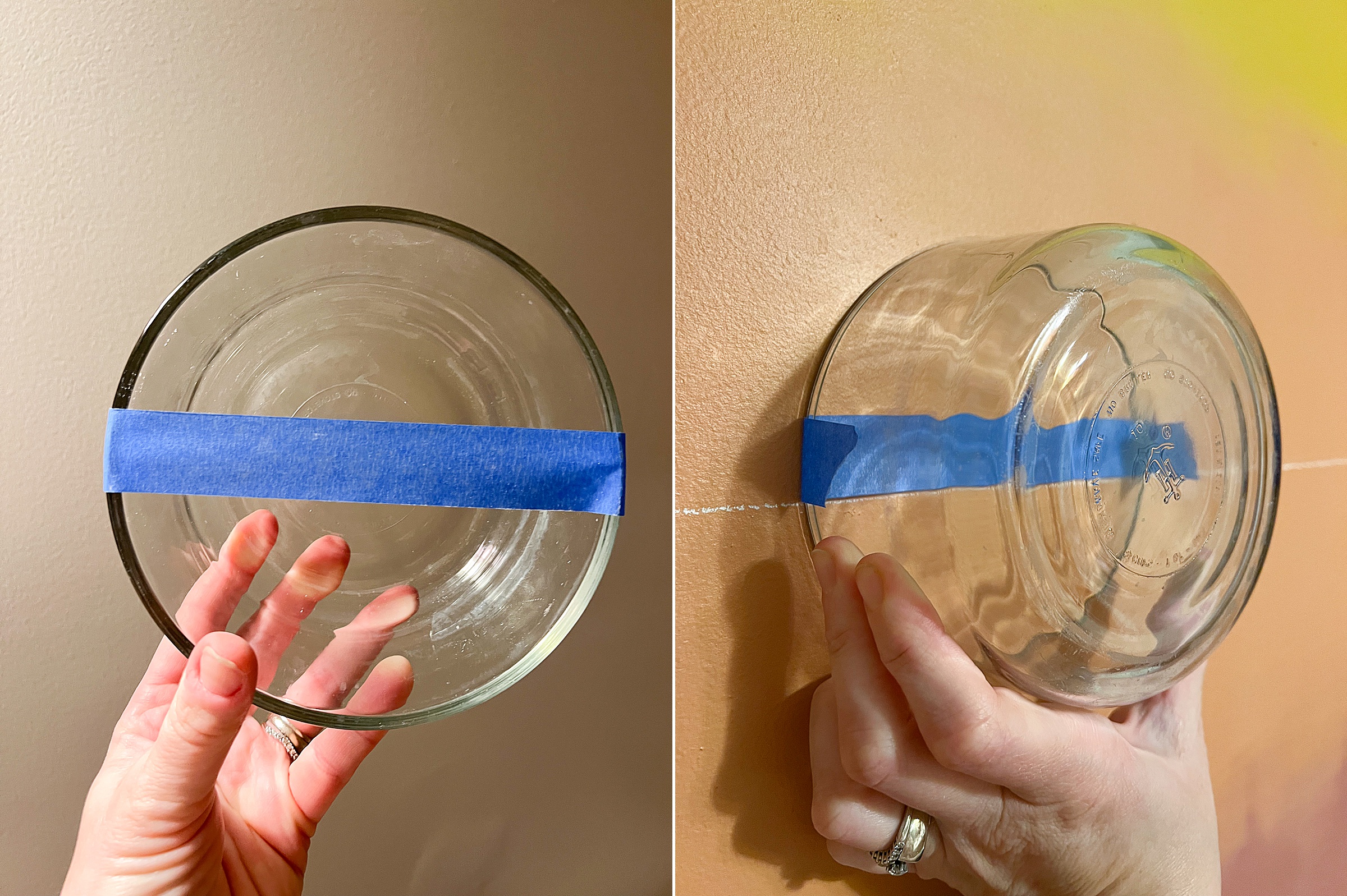 Then I used a piece of painters tape to mark off a level section on a Pyrex container from our kitchen (yup, no fancy tools here folks….just use what you have). I drew out the scallops by lining up the painters tape with the straight line that I just previously drawn….then traced the outline of the bowl to repeat (this worked quite well)! 🙂
**note, I did one section at a time so that I didn't have to cut in between scallops….ie, start at the top, paint that section….then trace scallops onto the next section down (which will overlap the previous section), then paint and repeat 🙂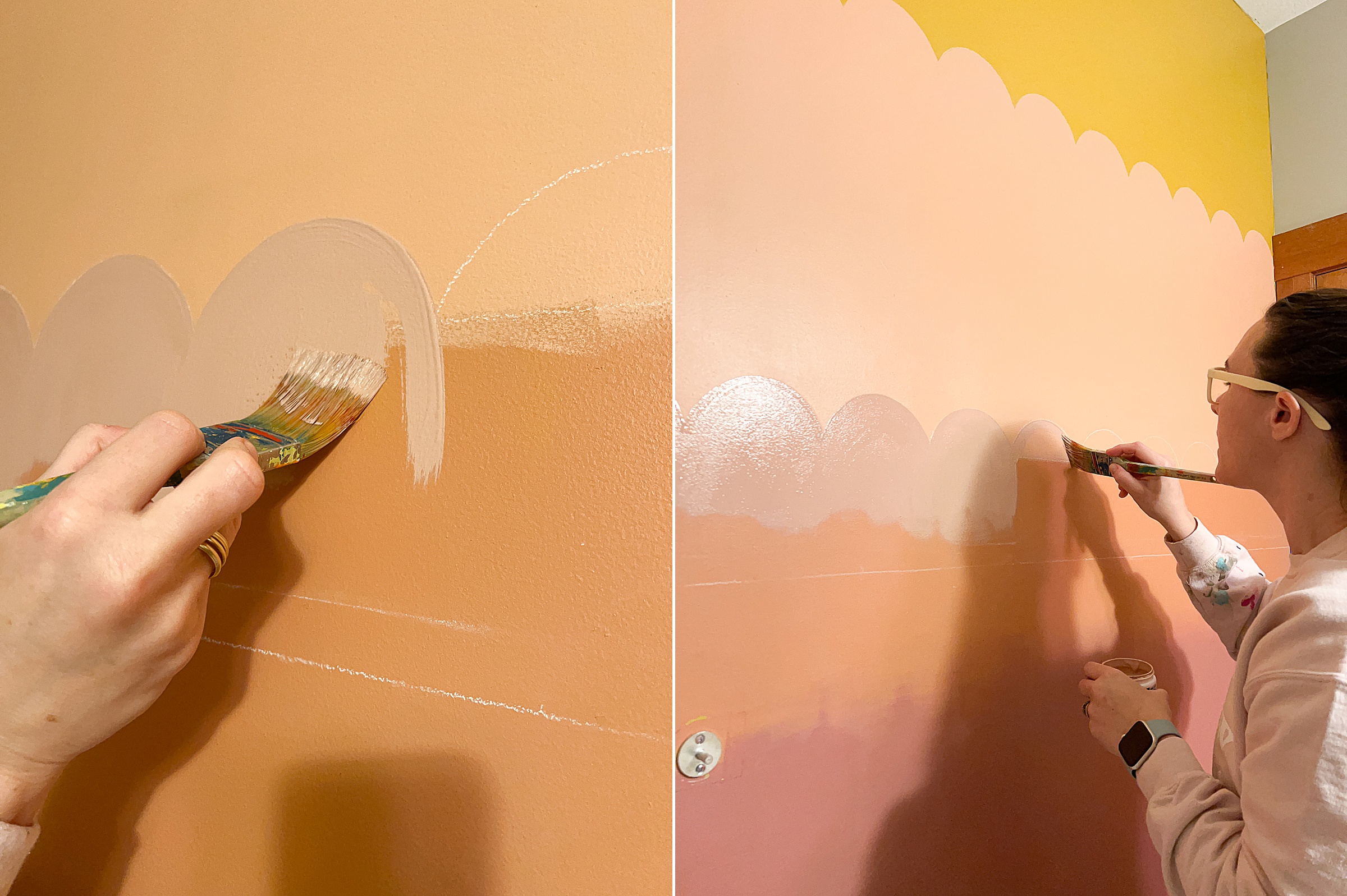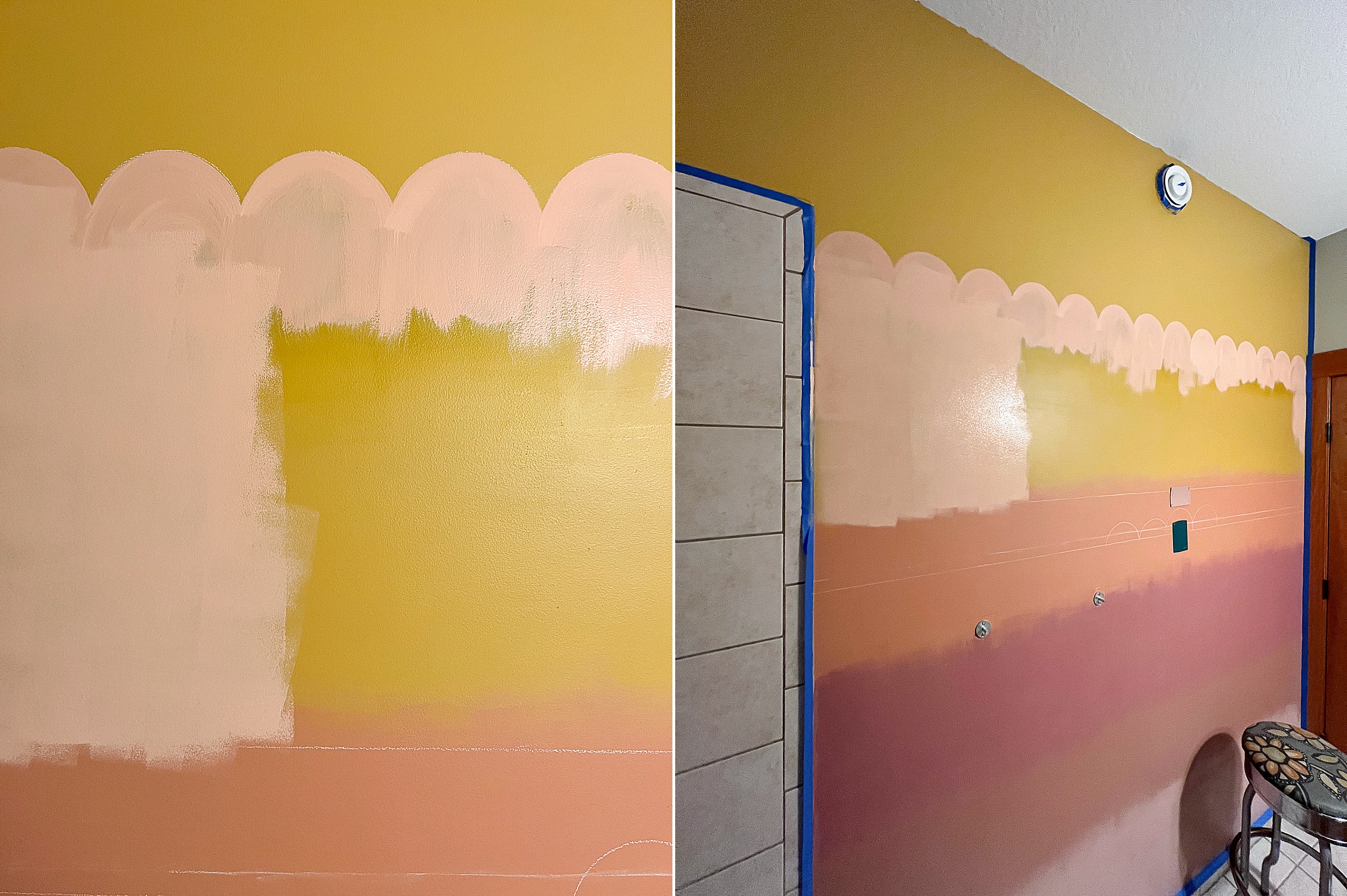 THENNNNN I cut started painting from the top of the wall down. I started at the top and rolled on the top color. Then traced the scallops onto the next section down and cut in with a brush, and painted out the big sections.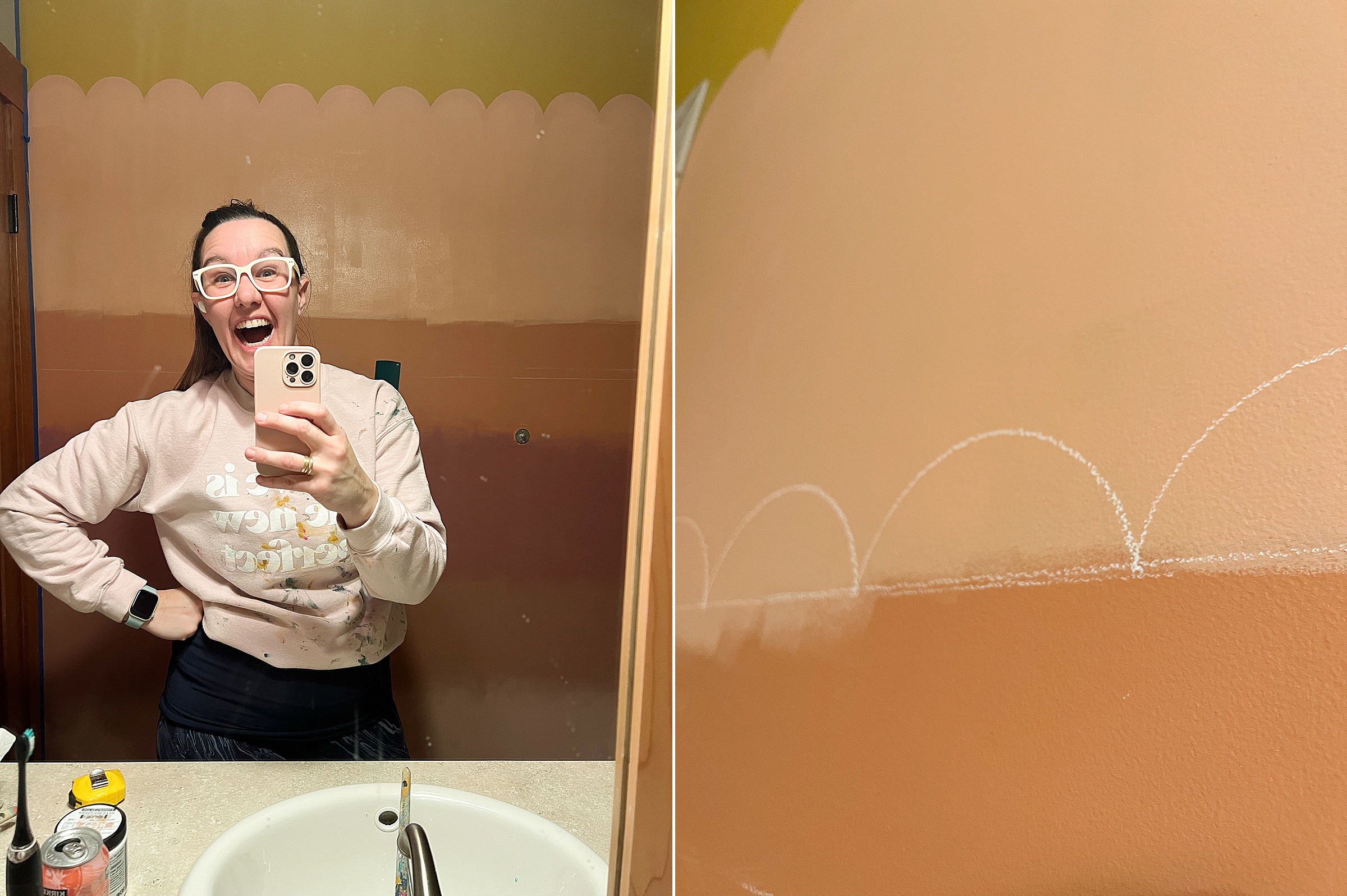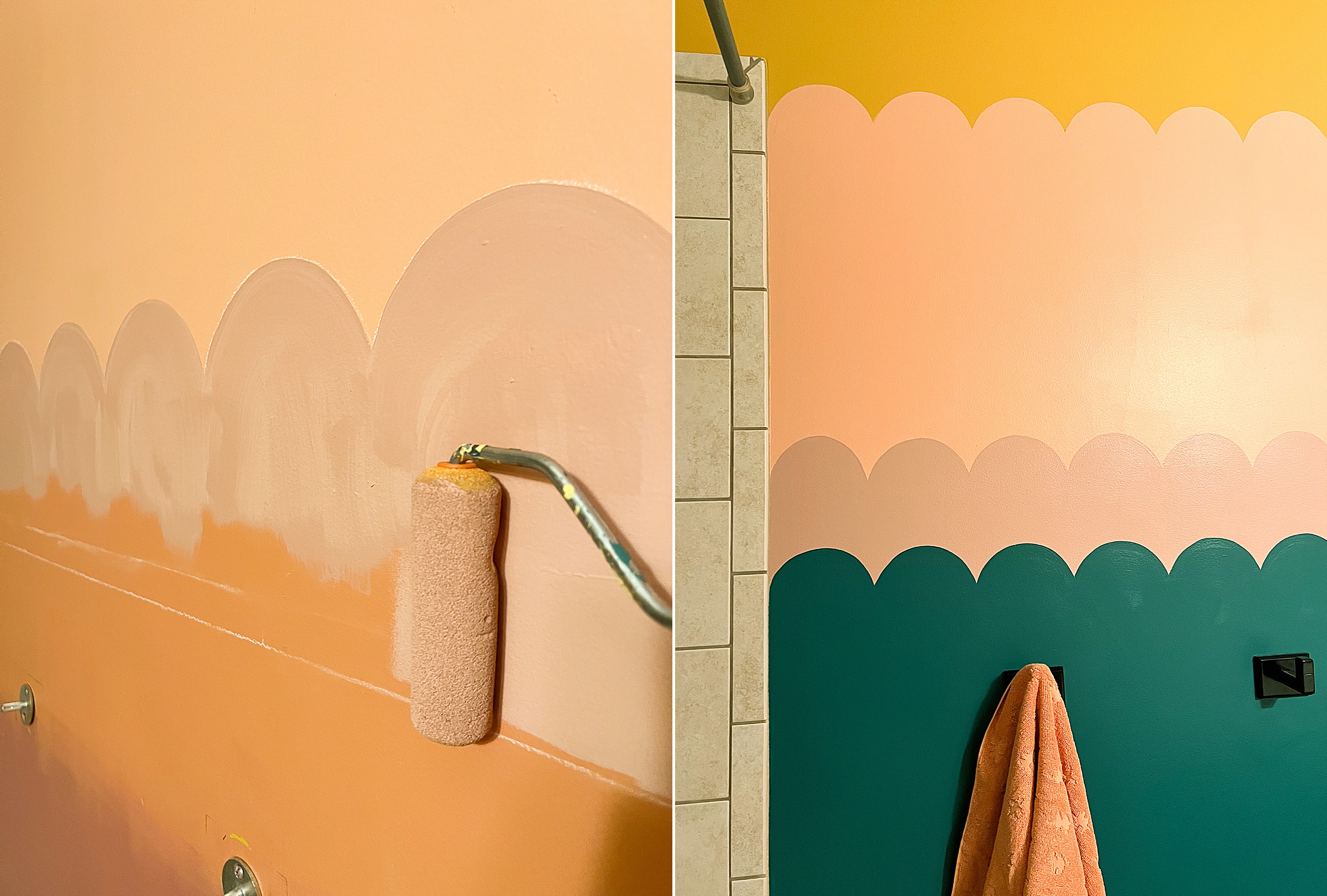 I kept doing this until the whole wall was painted and ready to be finished with decorating!!!!
I re-hung our towel holders and put up our shower curtain and rug!
I love this simple refresh and hope it inspires you to paint a wall in your house or bathroom or even closet! 🙂
HAPPPPY PAINTING! 🙂