How to make Princess Plushies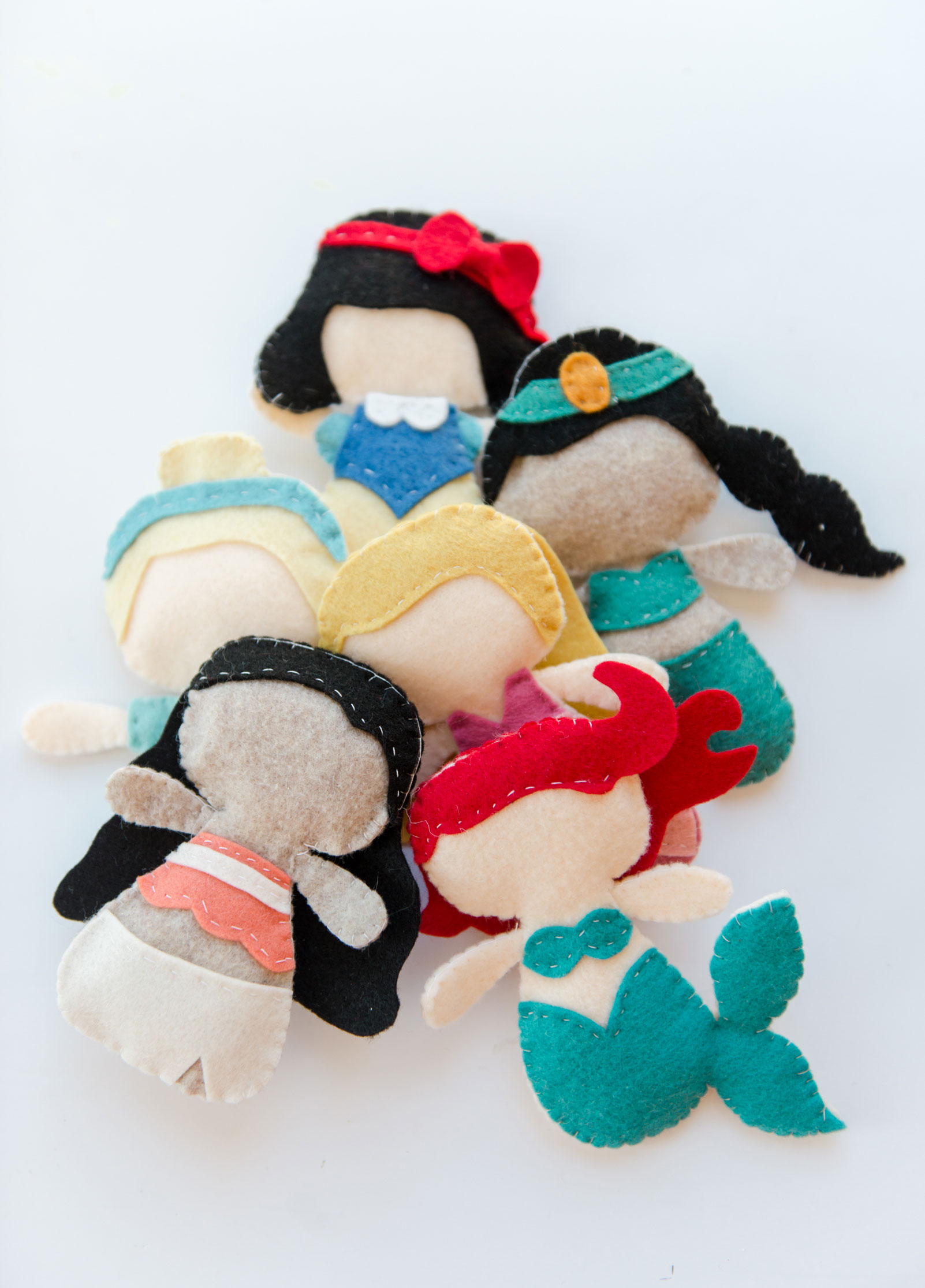 Perhaps you saw the TROLLS plushies that I made for my daughter for Christmas?! WELLLLLL, apparently this is the unofficial holiday of the plushies because I decided that my princess-loving niece NEEDED to have a set as well. But Trolls aren't her "thing" so I sketched out some princesses (some of her faves) and hand-stitched my way through watching Hallmark Movies while falling in love with these cute little handmade ladies.
Grab the PDF patterns along with the stitching tutorial for Ariel, Cinderella, Jasmine, Aurora, Snow White and Moana below 🙂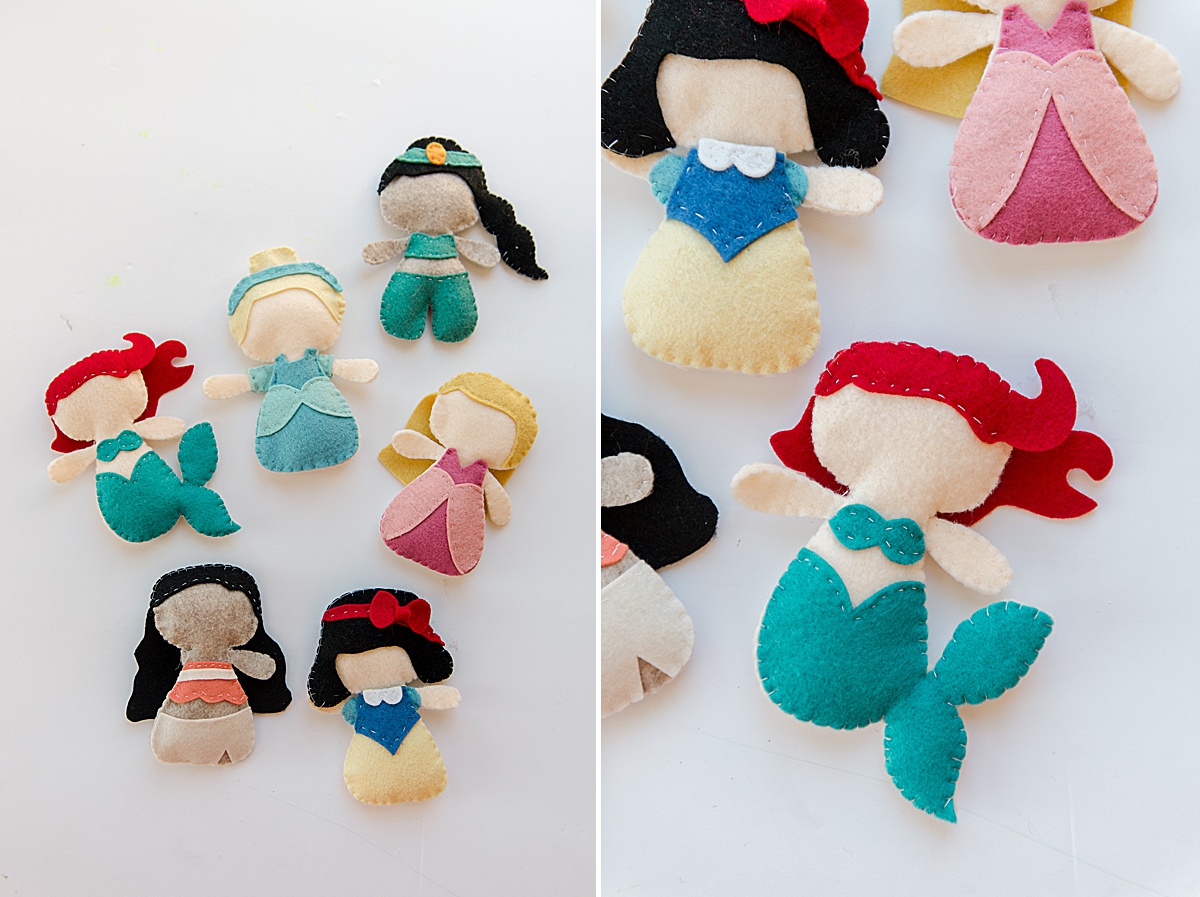 The only drawback is that now I want to make the rest of ALLLLL the princesses (and perhaps their fave animal side-kicks or princes to go along with them). Obvi! 🙂
ANNNND I also made a smaller castle zipper pouch to go along with it; ya know, in case you need the princesses to go along with you on an adventure. You can find that sewing pattern + instructions HERE 🙂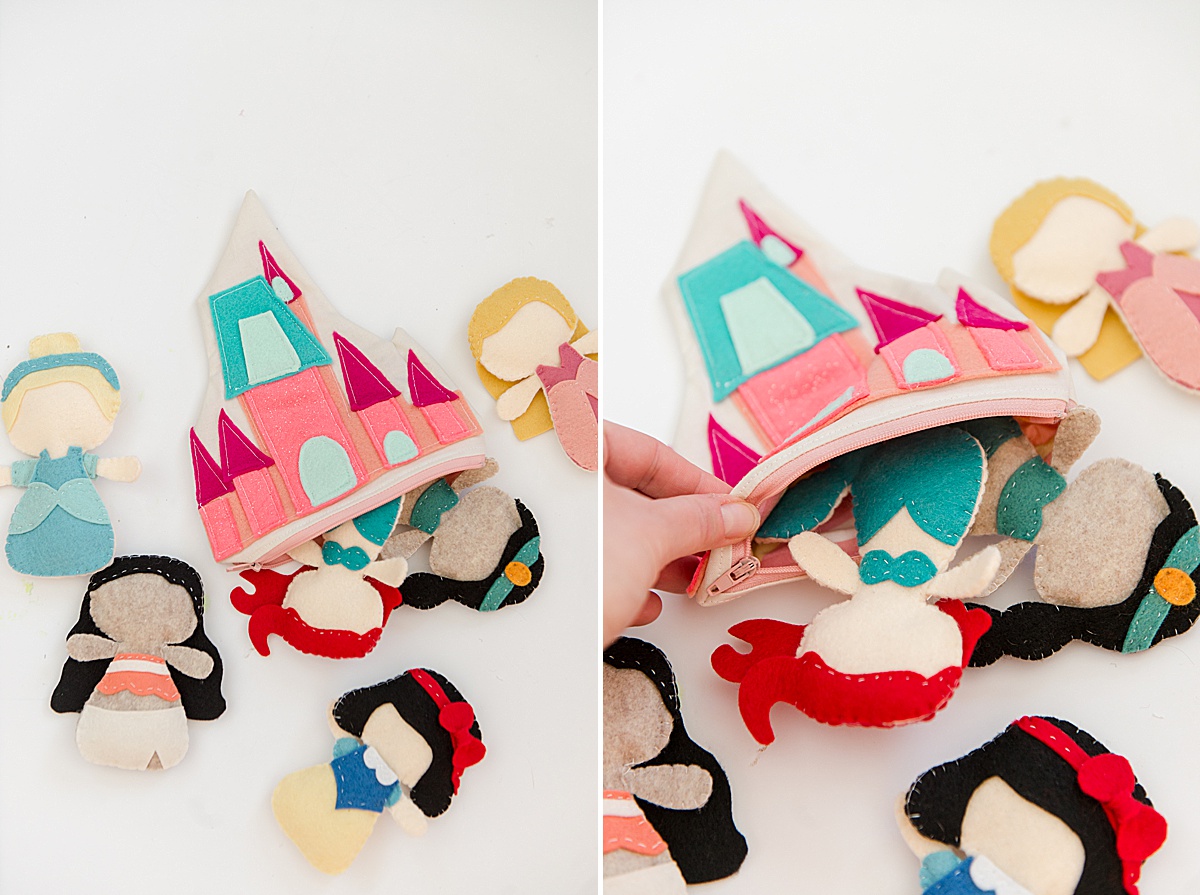 MATERIALS:
Various colors of felt
Sharp scissors
Needle + thread
Stuffing or polyfil
PDF patterns linked below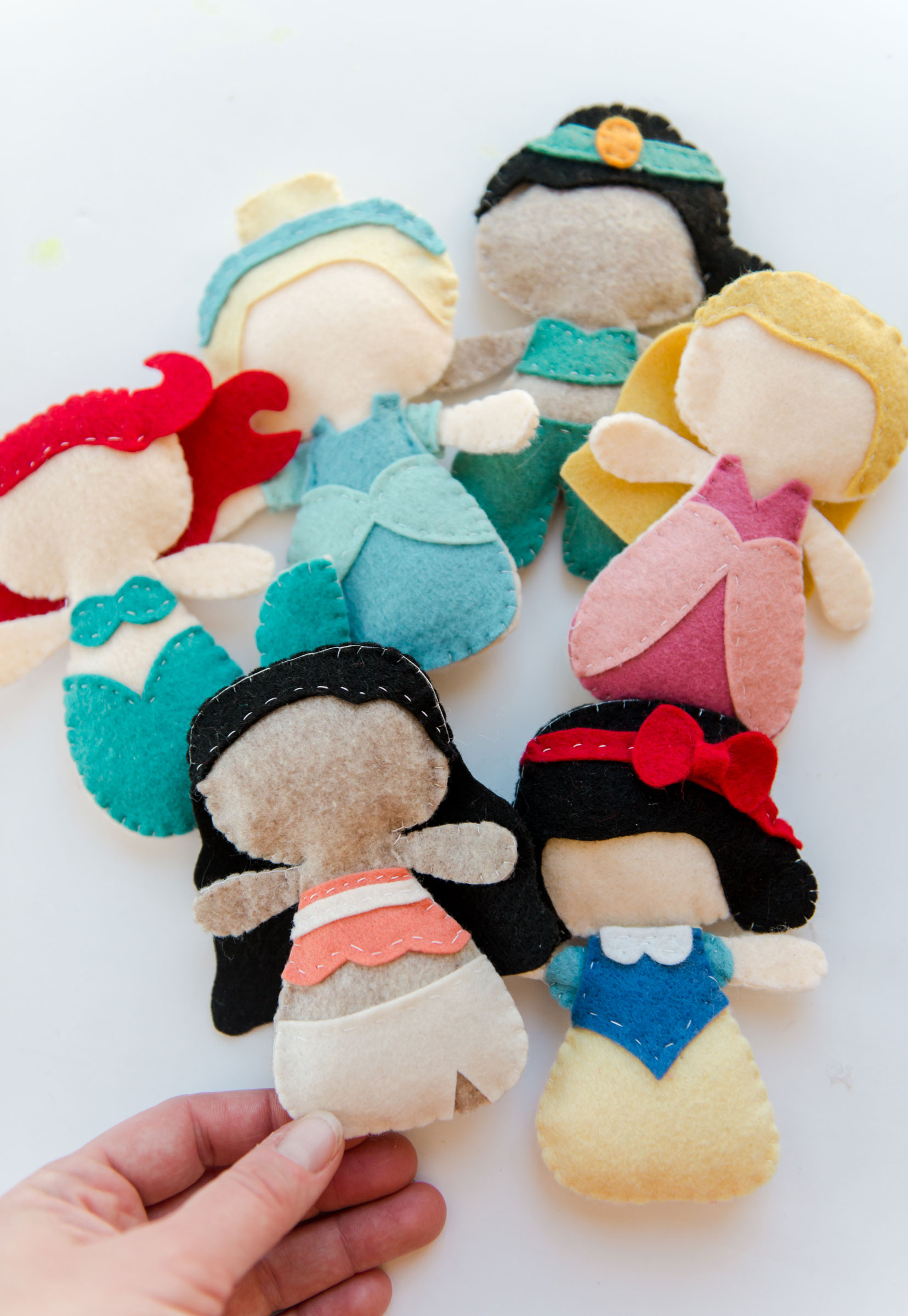 INSTRUCTIONS:
1.Download the character PDFs and cut out all the pieces in the appropriate felt colors to correlate with their characters.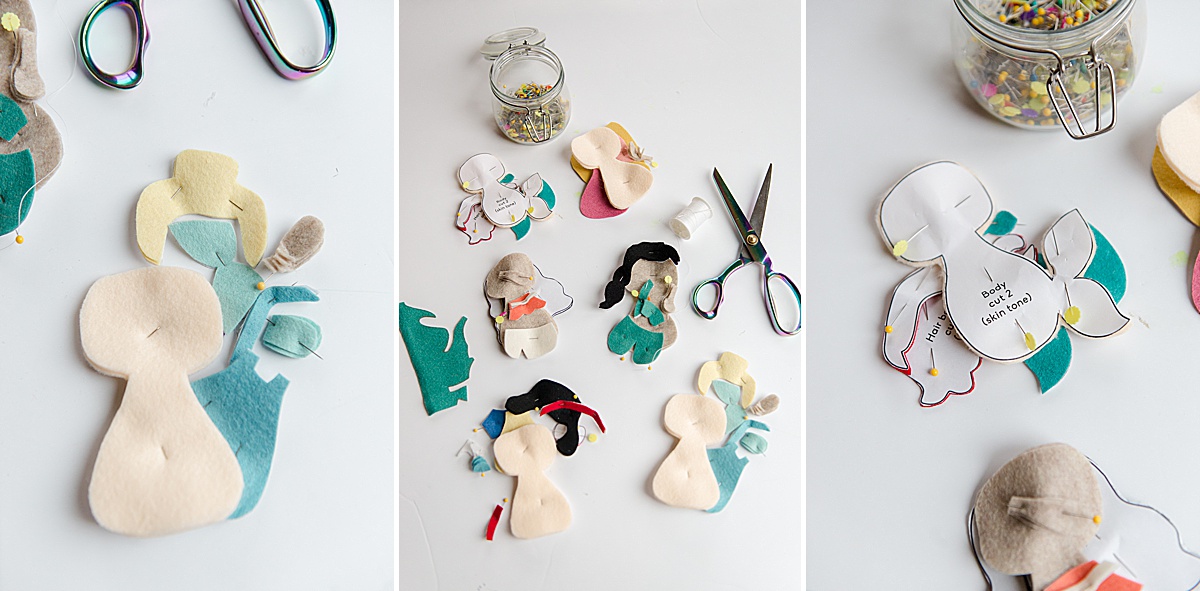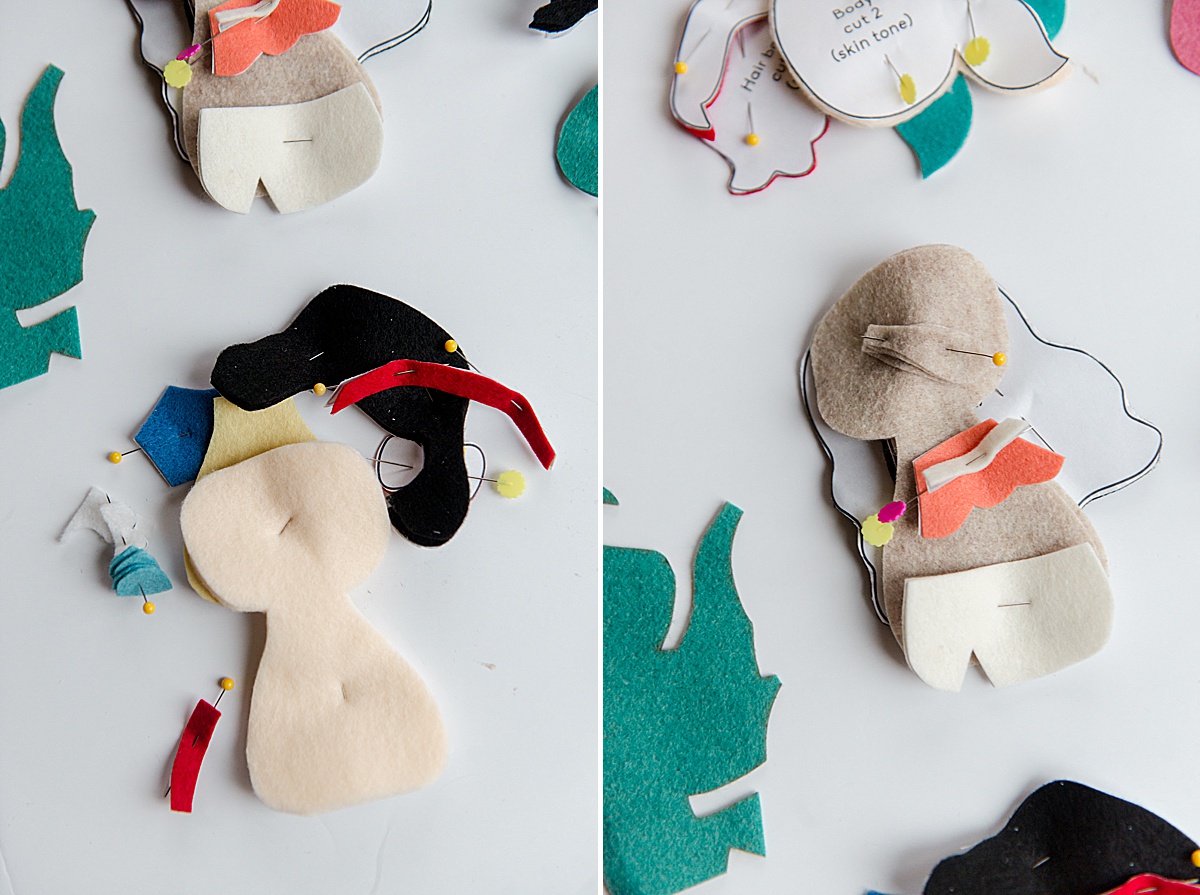 2. Begin by sewing the 2 arms. Using a blanket stitch, stitch 2 layers of each arm completely around; do the same with the 2nd arm. Set aside.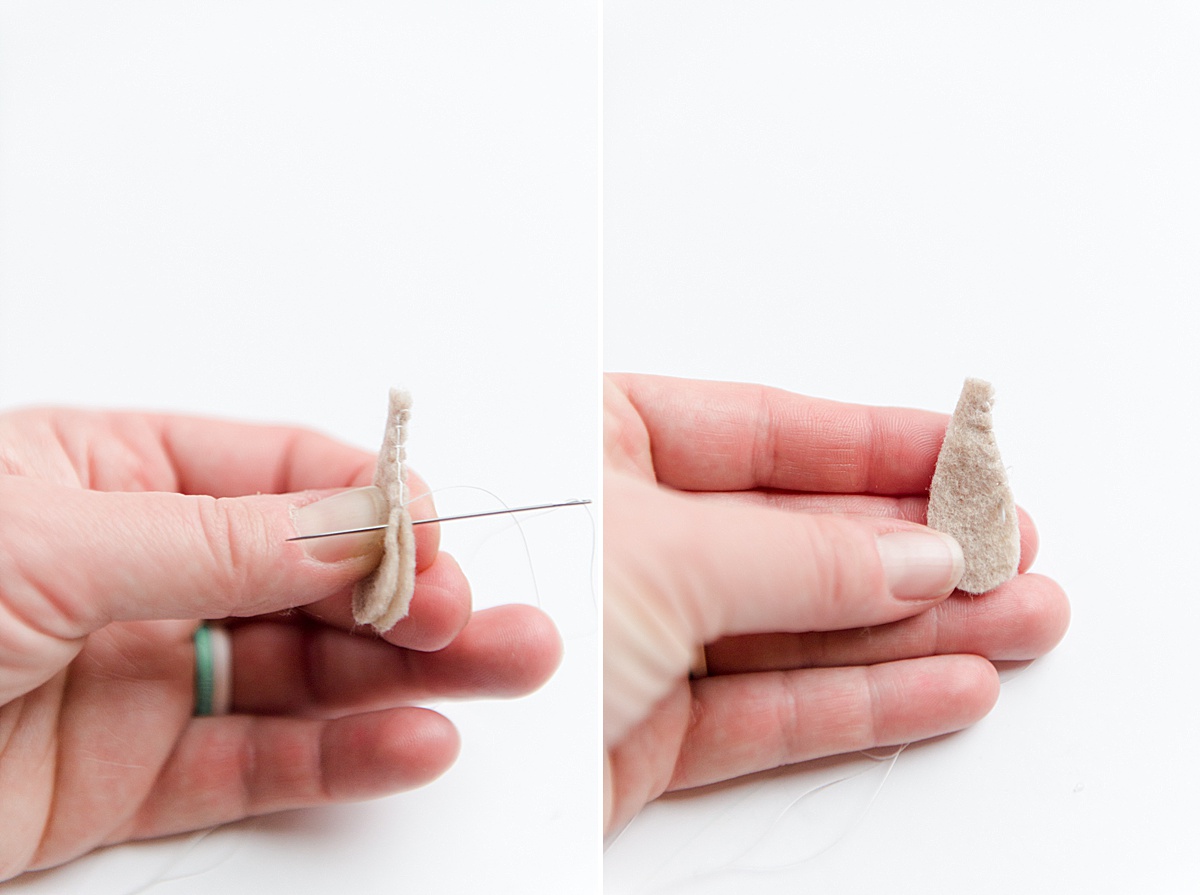 3. Add any hair, clothes or details using a running stitch onto the top of one of the body pieces. I didn't bother stitching around the outer edge of anything, instead I only ran a stitch across the areas that wouldn't be "picked up" using the blanket stitch around the outer edge to close the character in step 4.
**a note about the hair – some hair has a "front and back" and others have 2 of the same shape for the hair. If the character has a hair that has a "front", stitch that to the top of the character top in this step. If the hair has 2 of the same shape, this will be added on in step 5.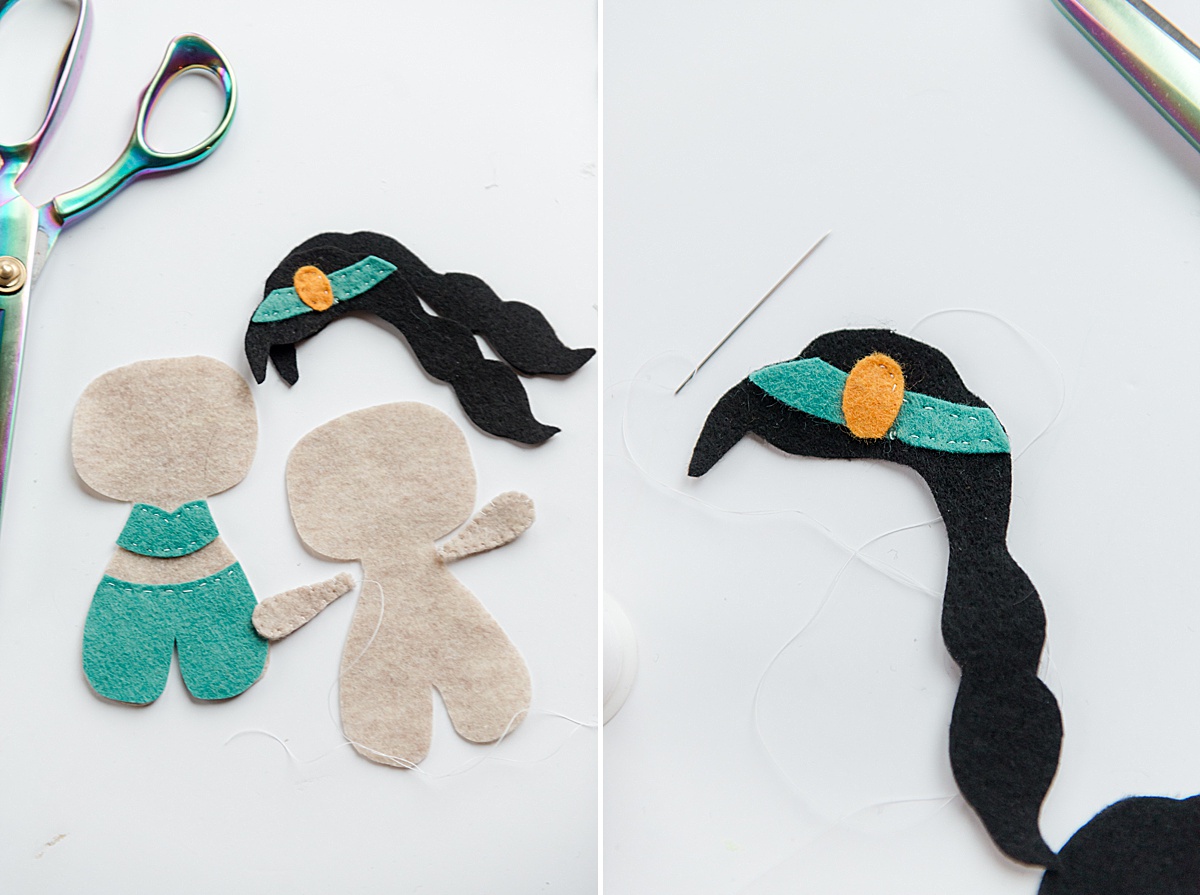 4. Layer the pieces together with the backing, the top (fully embellished) and then arms sandwiched in between. Using a blanket stitch, begin at one arm (placed in between the layers near the "neck") and work around the outer edge of the character. Be sure to "pick up" or add the 2nd arm in it's appropriate spot.
note: Before stitching the head closed, I paused to add poly/stuffing to the body just to make it easier. Then stitched the head up and added more poly/stuffing before closing it up.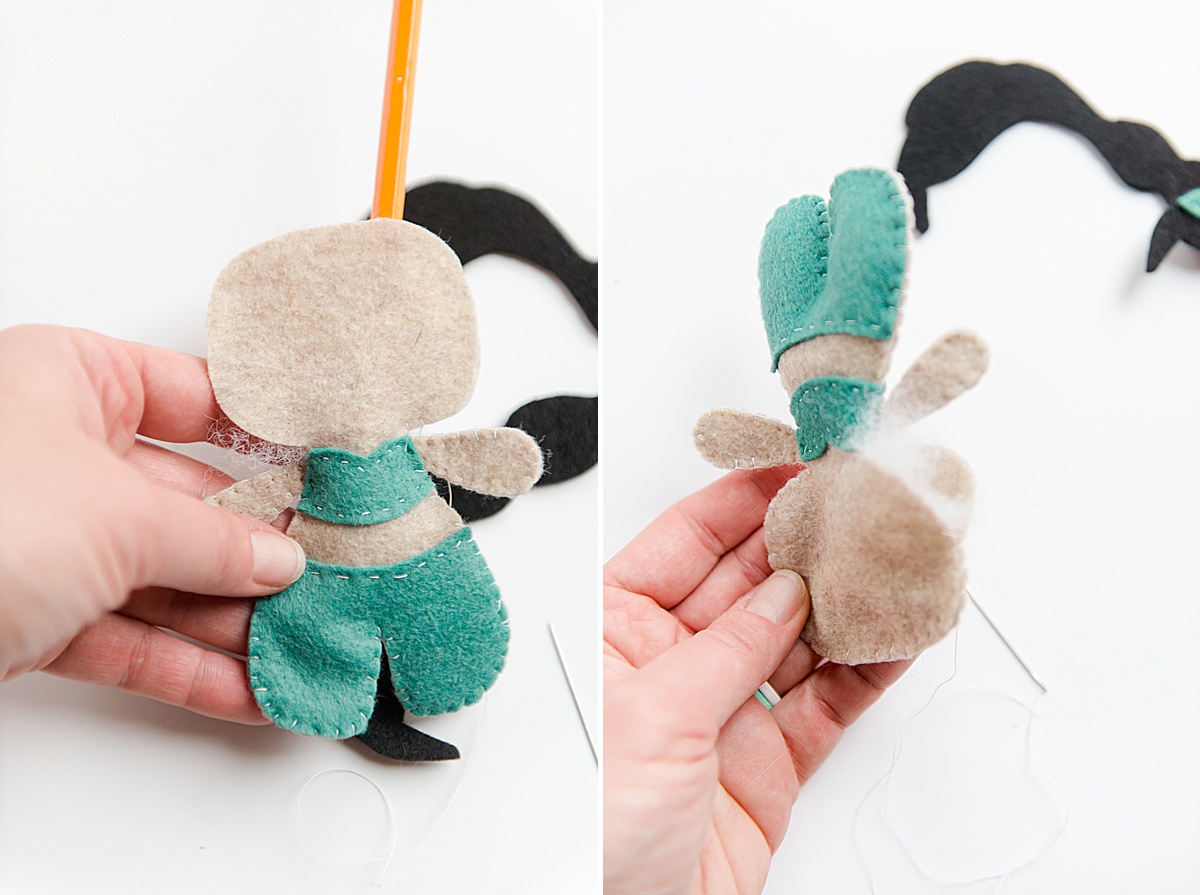 5. Adding hair if needed! If your character has hair that is 2 of the same shape, it will essentially go "over" the head. Basically you will sandwich the already-stitched-up head in between the hair pieces. You will begin stitching it on with a blanket stitch and making sure it is secure to the head with a few extra stitches! 🙂