Graffiti style painted shirt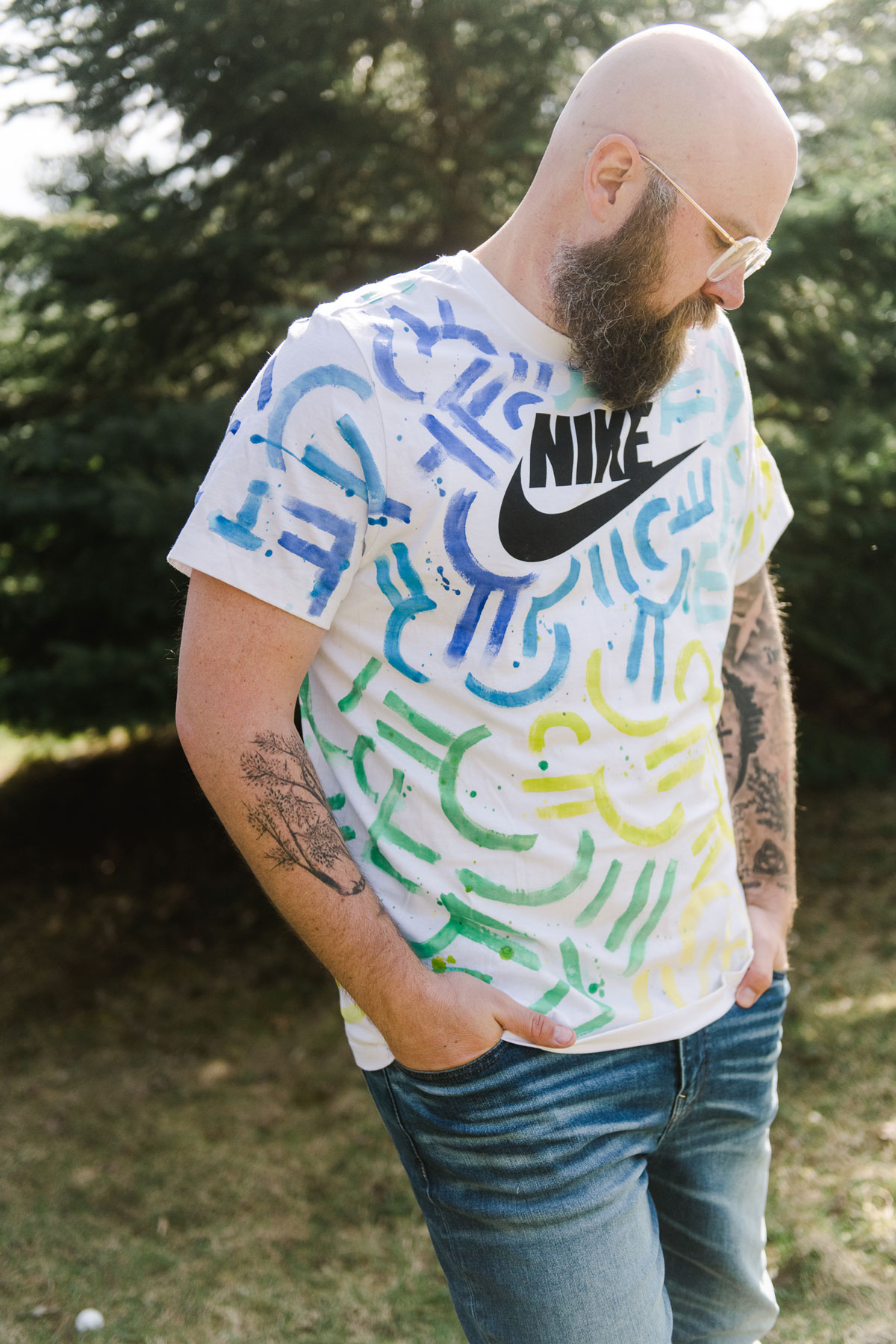 GIFT ALERT: this is such an easy and approachable DIY for Father's Day (and if you don't want to buy a new shirt, just raid your husband's t-shirt drawer for one to revive with this painting technique)! 🙂
BUUUUUUUUUUT now that I've made one of these, I am on a kick to upcycle any icky t-shirts that we have in our house this summer because this technique and project is just so dang fun!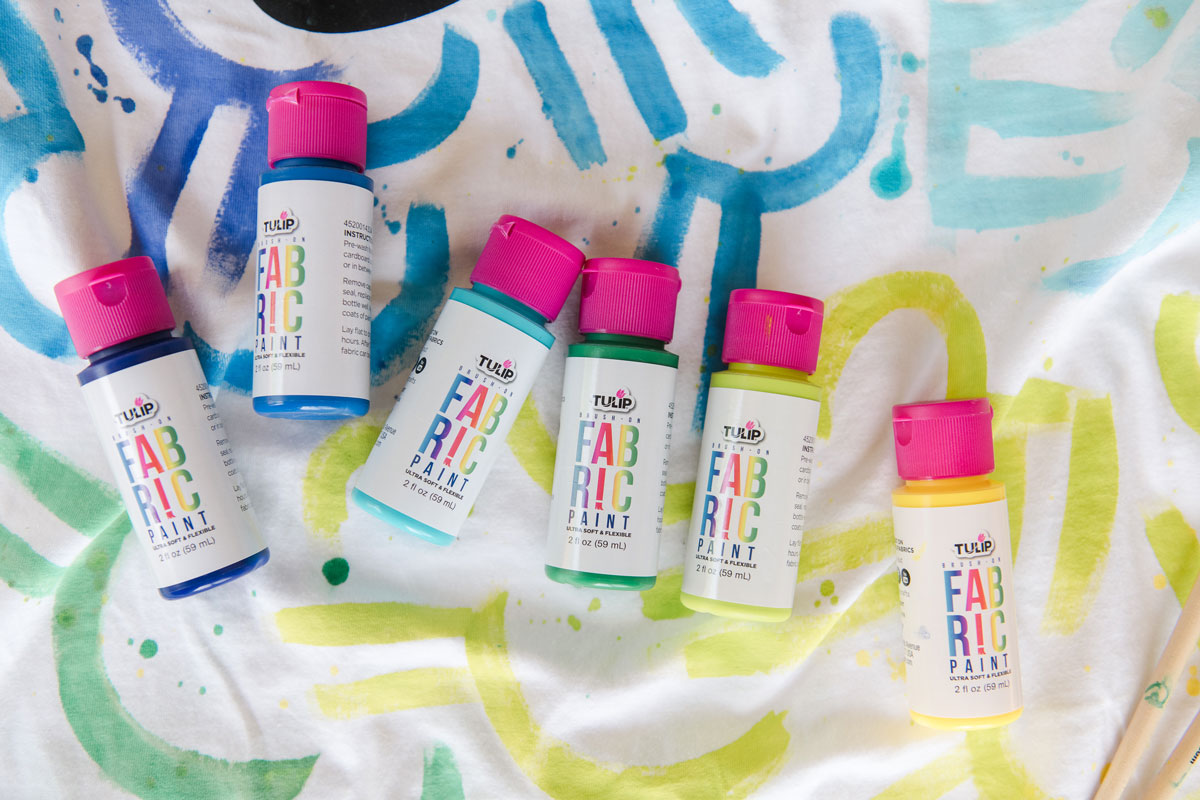 MATERIALS:
A white Nike shirt or some shirt that needs some LOVE
A set of Tulip rainbow fabric paints
A handful of paint brushes
Some cardboard for between the shirt layers
A paint palette and a paint water glass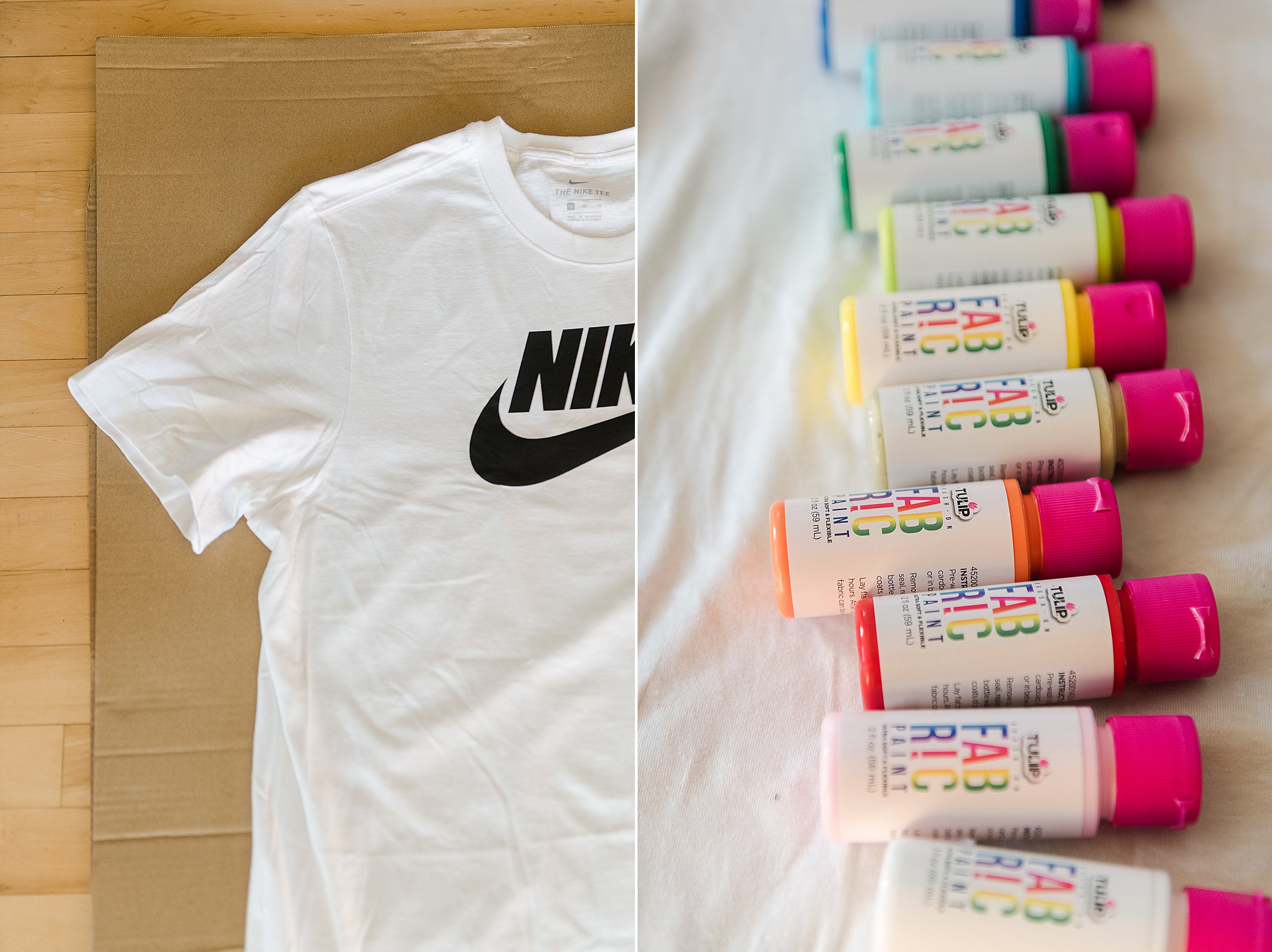 INSTRUCTIONS:
1. If needed, wash your shirt first – this is recommended for the fabric paints 🙂
2. Then cut out a piece of cardboard that is "shirt size" – I simply laid the shirt onto the piece of cardboard and traced around the shirt with a pencil. Then I cut just inside the pencil lines so that the cardboard fit inside the shirt.
Then slide the shirt-sized cardboard in between the 2 layers of the shirt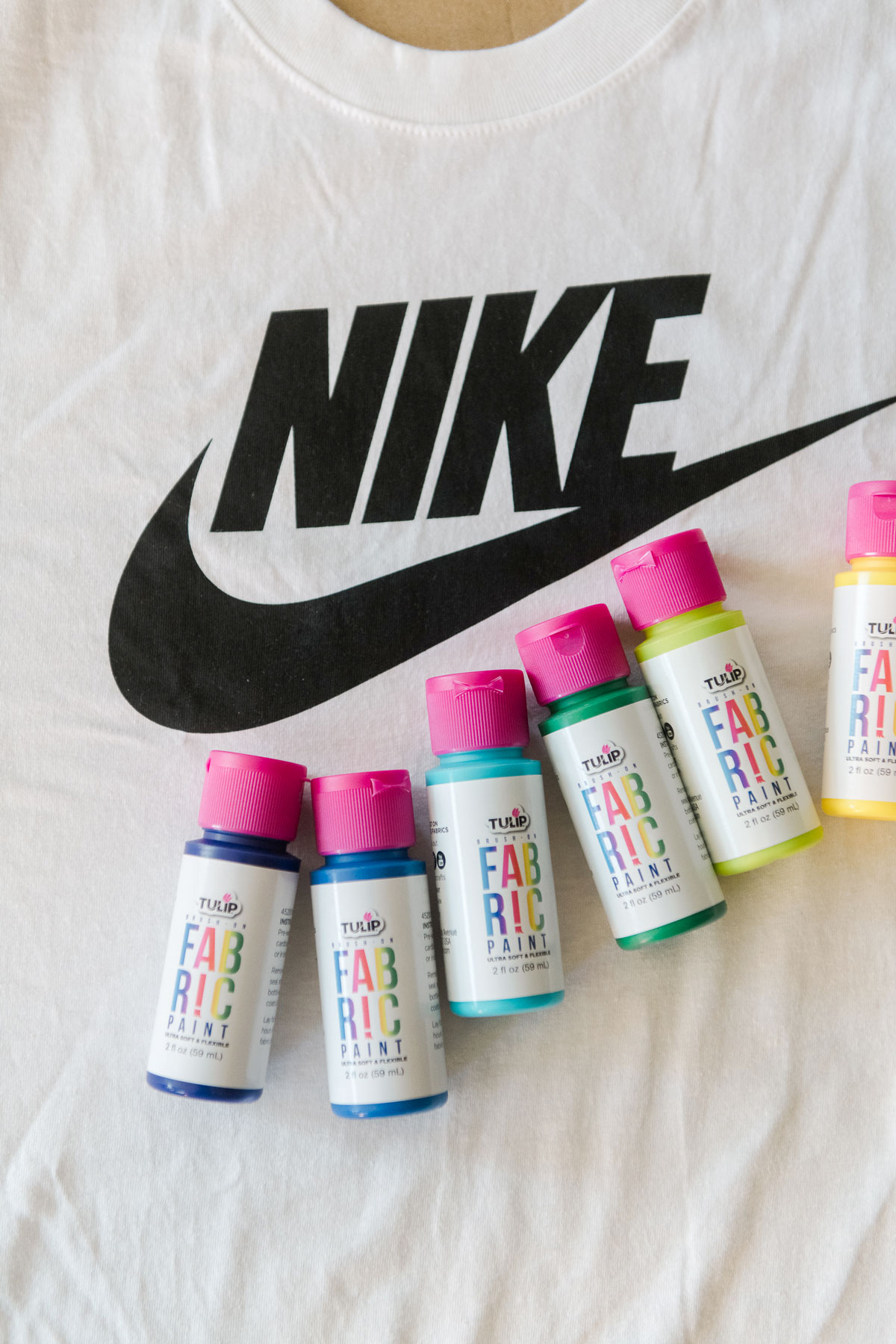 3. Prep your paint palette by squeezing out your fave colors and simply begin painting – honestly this process is SOOOOO fun and easy!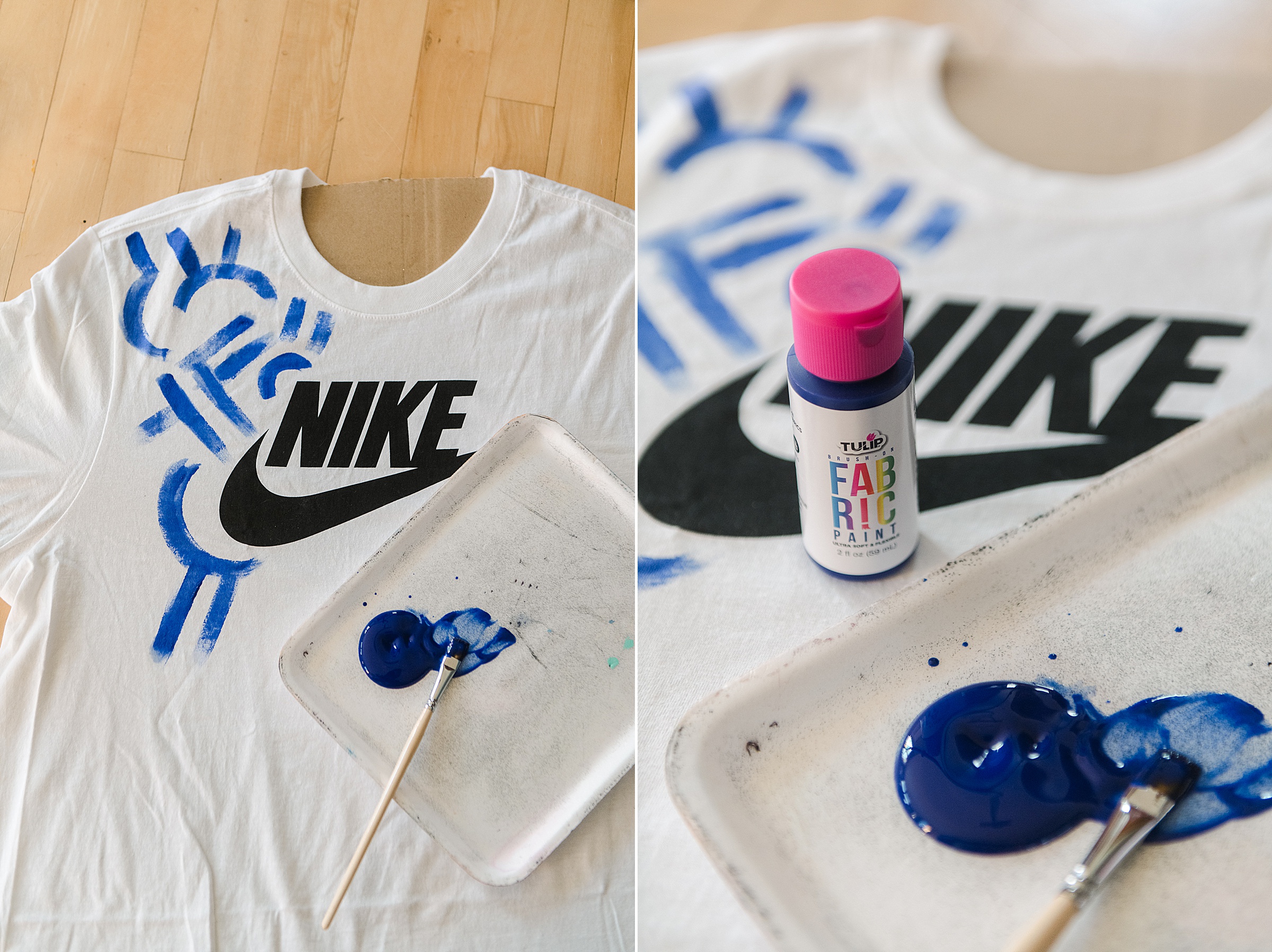 Here are a few tips for working with the Tulip fabric paints
This paint is honestly PERFECTLY smooth and thin, great for SO many fabrics, but also suppppper bright and full of pigment – but I found to give it the "graffiti" look, I wanted there to be some water mixed into the paint – So my process was to dip my brush into a bit of water and then pick up the paint off the palette. This gives the "softer" look to the edges of the paint on the shirt because the water helps it bleed and make it seem more "in the moment"
I used a square edge brush so that I could get some nice sharp corner
Be sure to go over any areas that you want/need with more paint – I only had to do this a few times because this paint is equal parts thin enough to spread and equal parts amazingly full of color and pigment
Feel free to layer colors if you want/need or mix anything – this paint is SO similar to regular acrylic in its properties that this makes the painting process so dang fun and easy!
I didn't worry too much about washing off my brush in between colors – I wanted the colors to "bleed" into one another to create more of an ombre look
I chose to "color block" portions of the shirt so that the blues traveled across sections into the green and into the yellow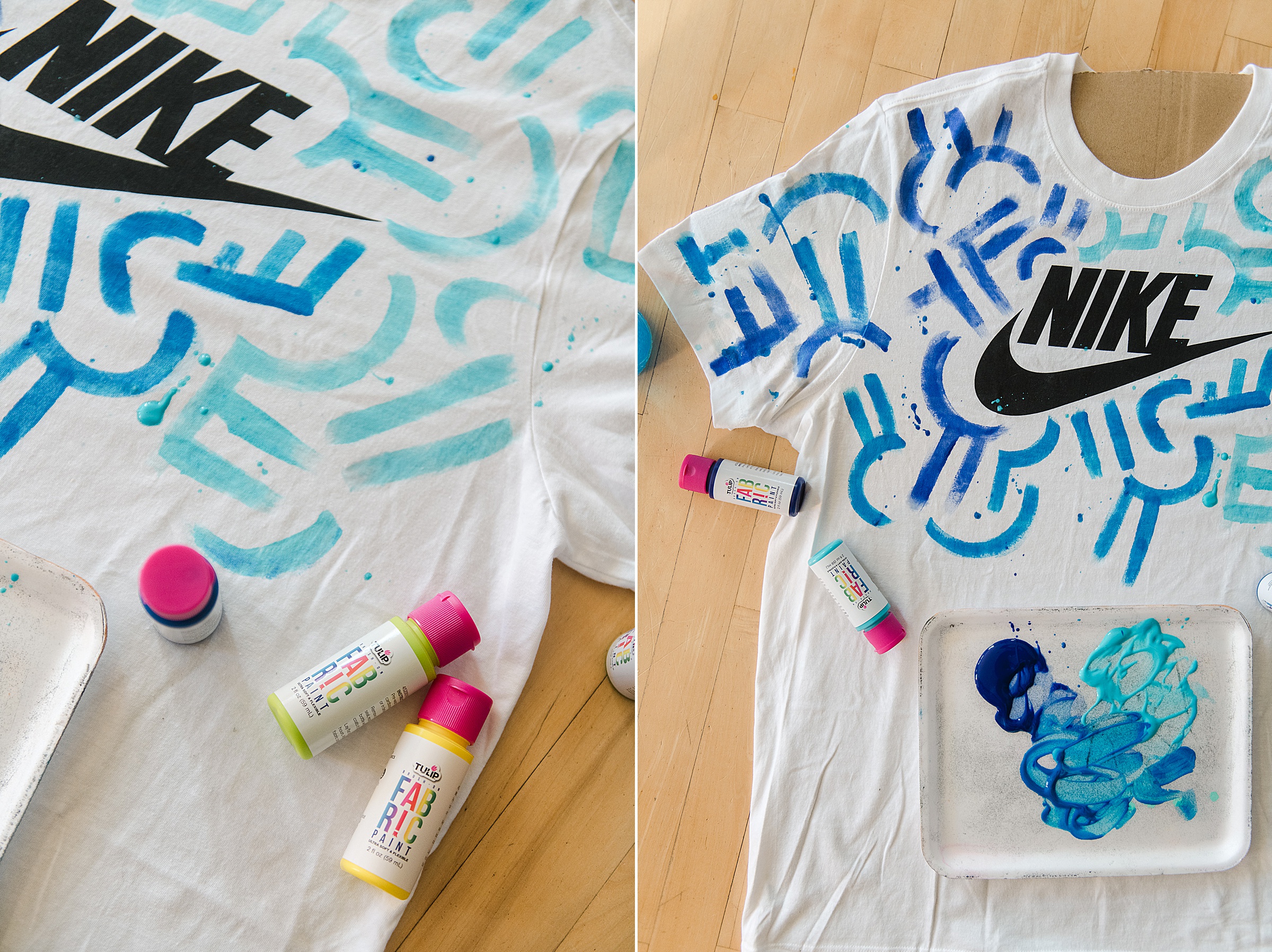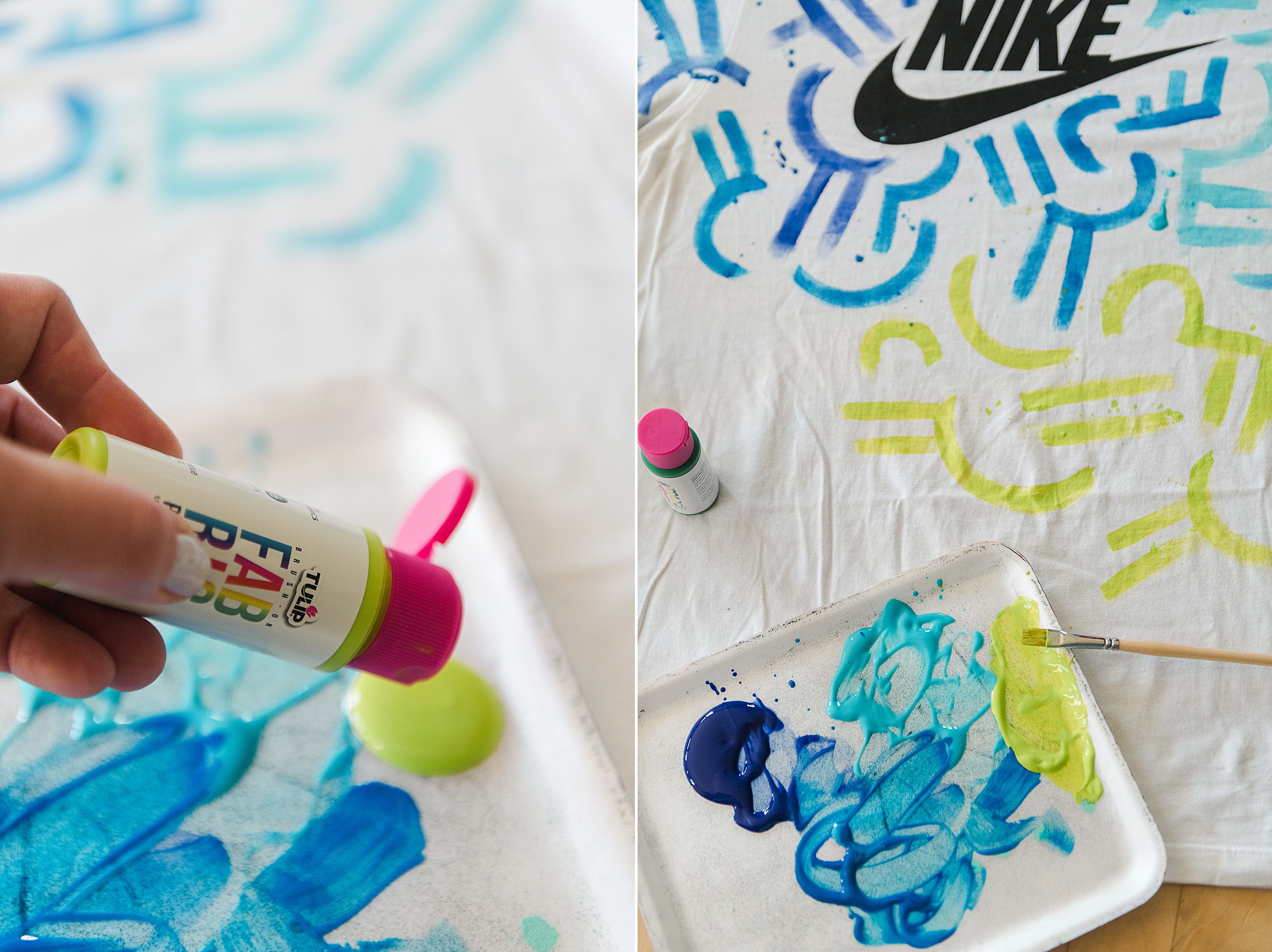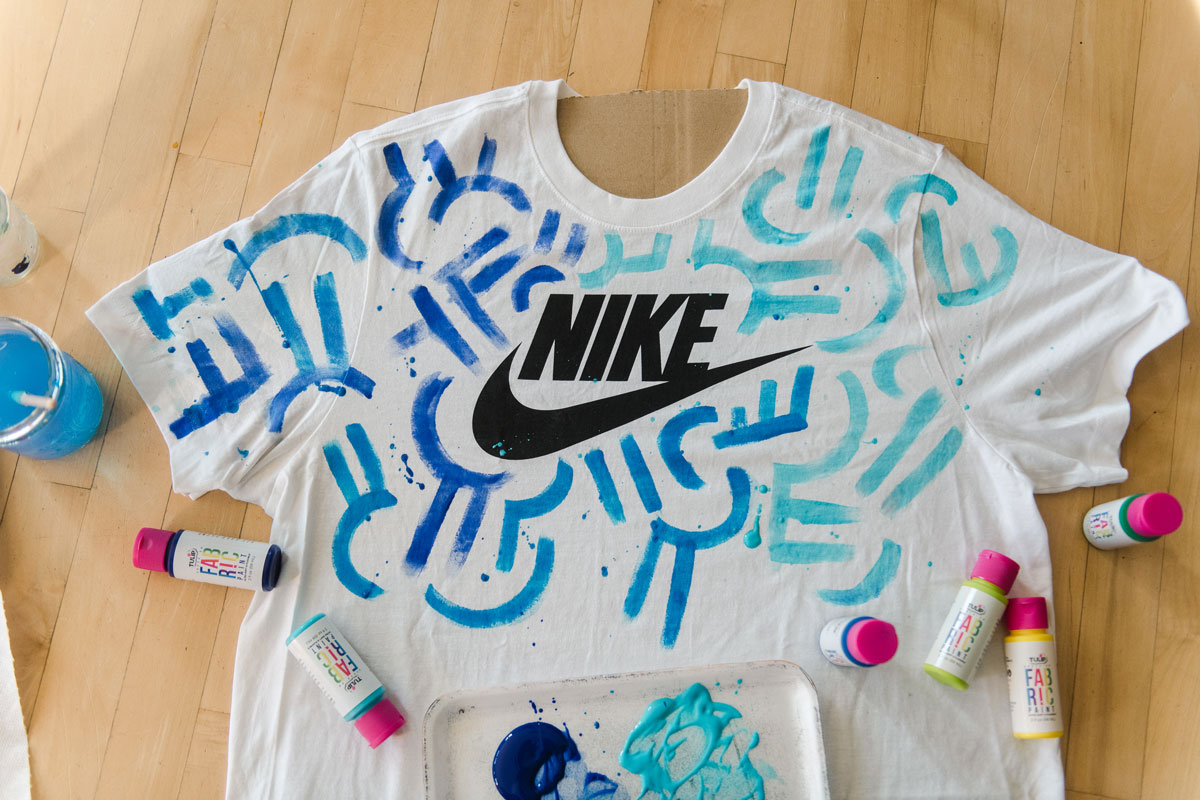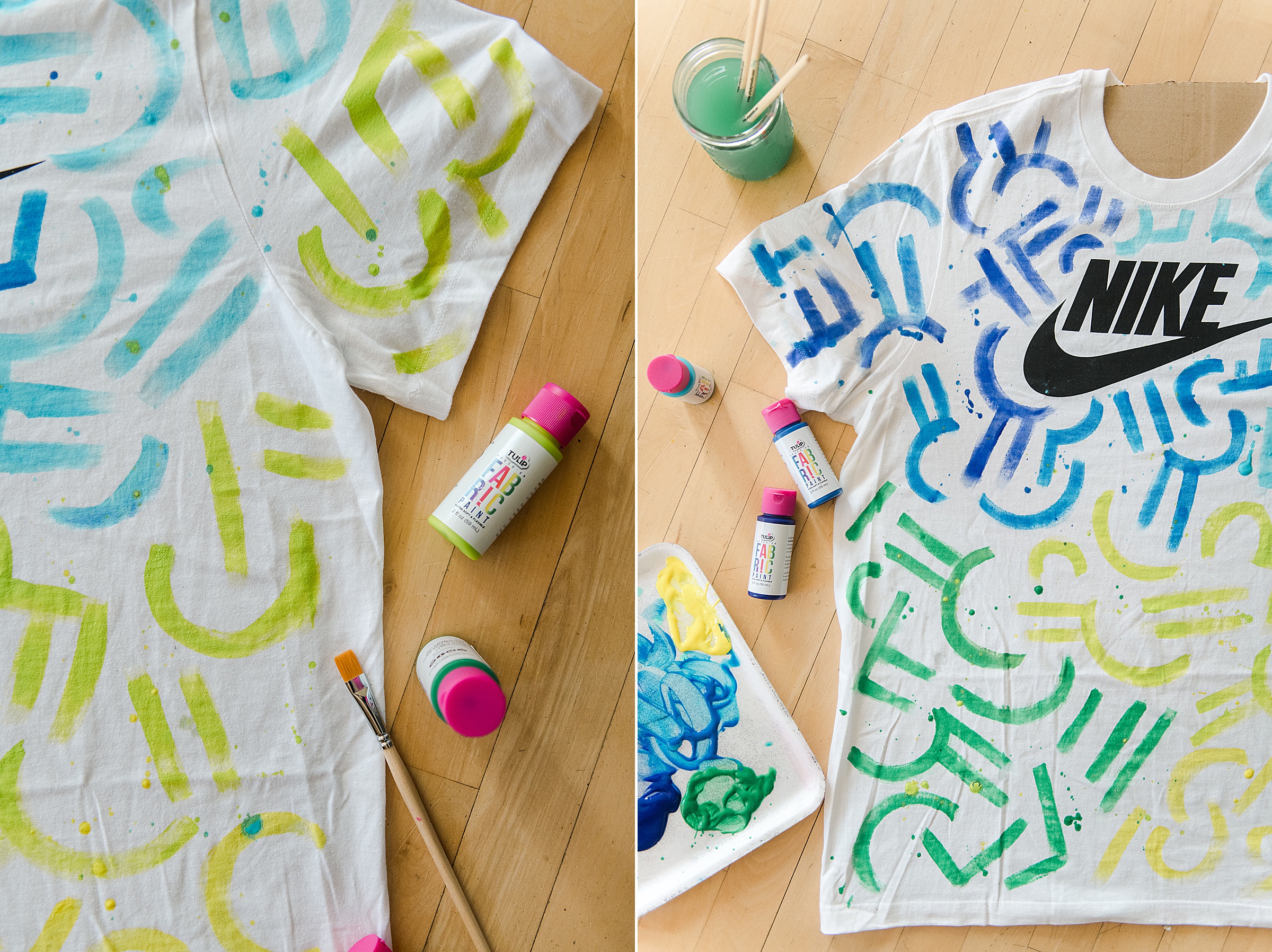 4. When you are happy with the design on the front of your shirt, sit back and let it dry fully for about 4 hours before flipping over and finishing the same process on the back of the shirt.
Once both sides are dry, set the shirt aside and you are able to fully wash within 72 hours!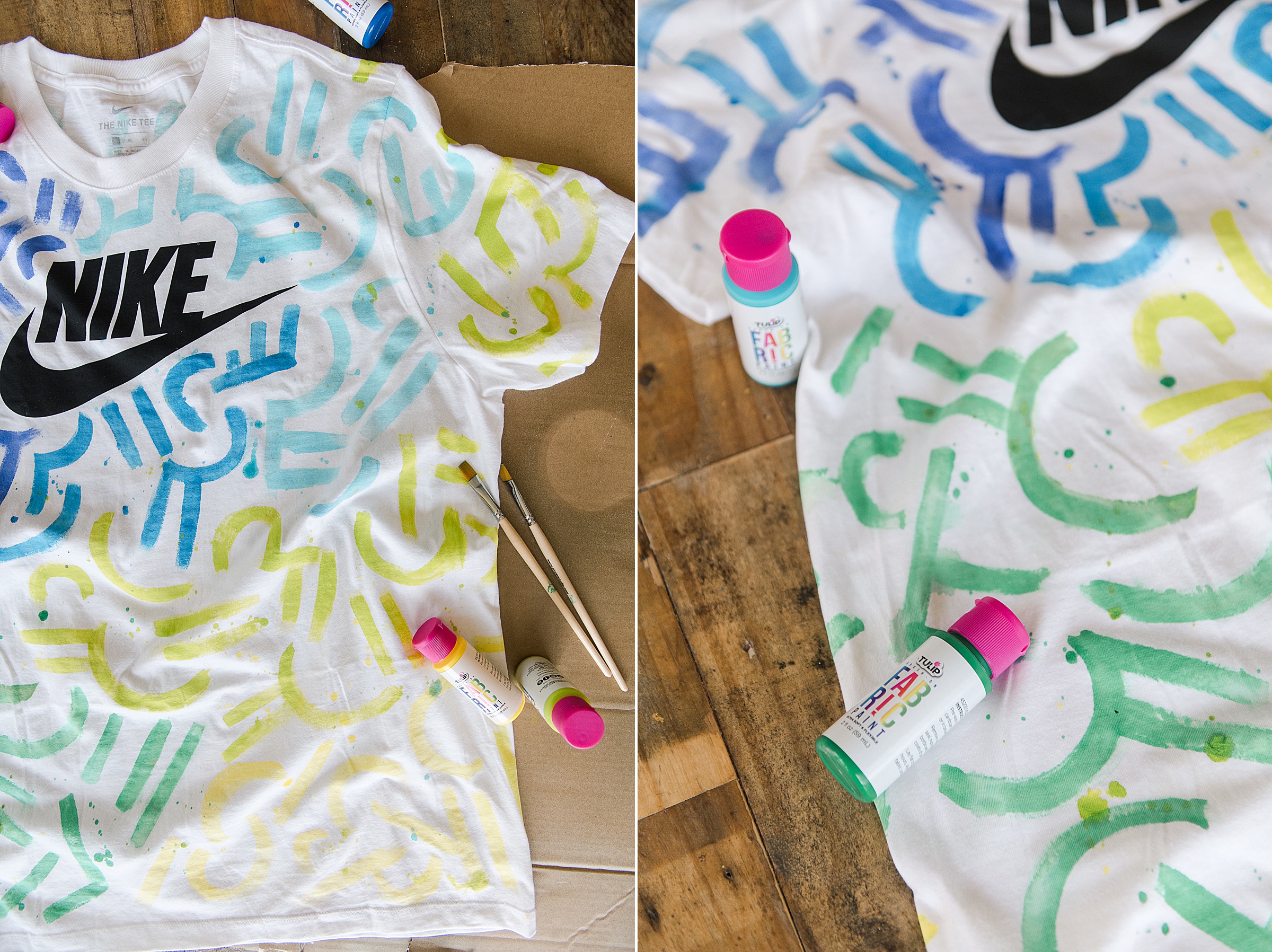 VOILAAAAA! I just love love LOOOOOOOOOVE the way this shirt turned out and now my son and daughter are requesting matching one! HA! 🙂