Pencil Pun Valentine printables + other awesome Valentine printables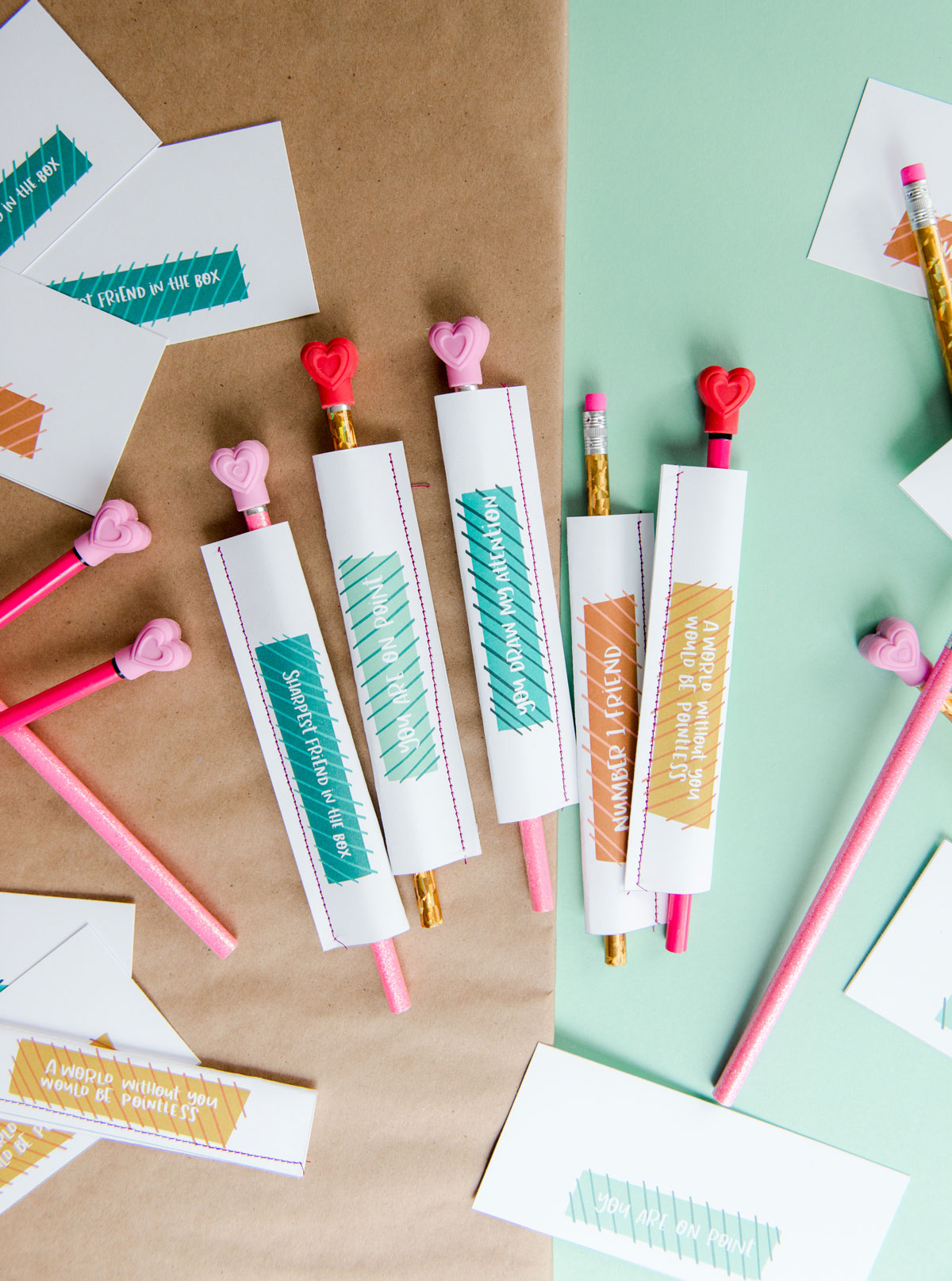 I want to be the kind of parent that doesn't always only do candy on holidays, I want to be more creative and exciting with holidays. So, this Valentine's day Zeke helped me come up with some awesome FREE Valentines day printables: a pencil pun set that are quite funny AND a set that can be attached to nearly ANYTHING!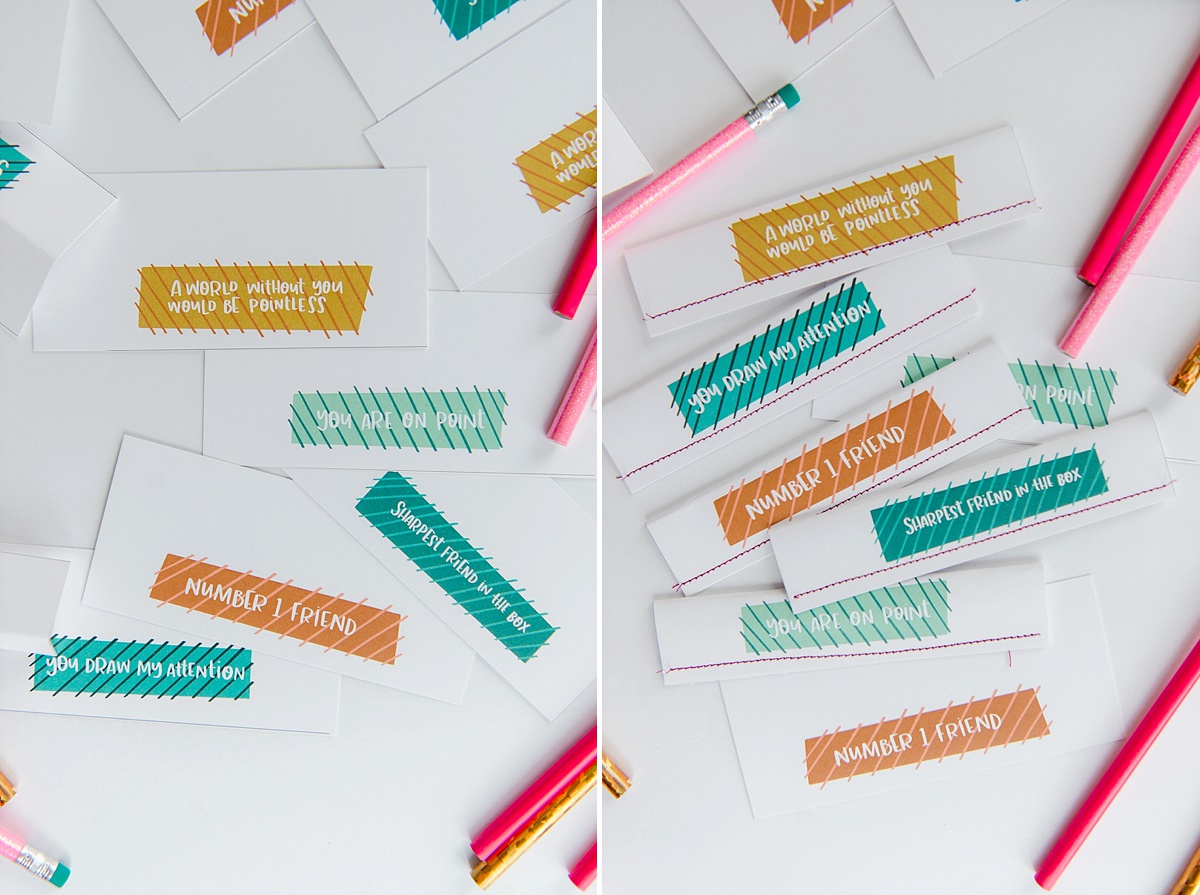 Each of these sets of printable Valentines come on an 8.5×11 piece of paper. Both are SUPER SIMPLE by either printing on your home printer or sending them to be printed at Kinkos or the UPS store, then cut apart and attached to the gift. Download the files below and follow the instructions:
PENCIL PUN PDF
ENCOURAGING VALENTINES (blue color way)
ENCOURAGING VALNTINES (pink color way)
PENCIL PUN VALENTINES
Cut apart the Valentines by cutting along the grey lines. Fold the Valentines in 1/2 lengthwise (or hotdog style if you remember THAT from elementary school) and then adhere them together to make a "sleeve" for the pencils to go through. You can do this by either sewing them (as seen in these photos), glue, tape, or staples.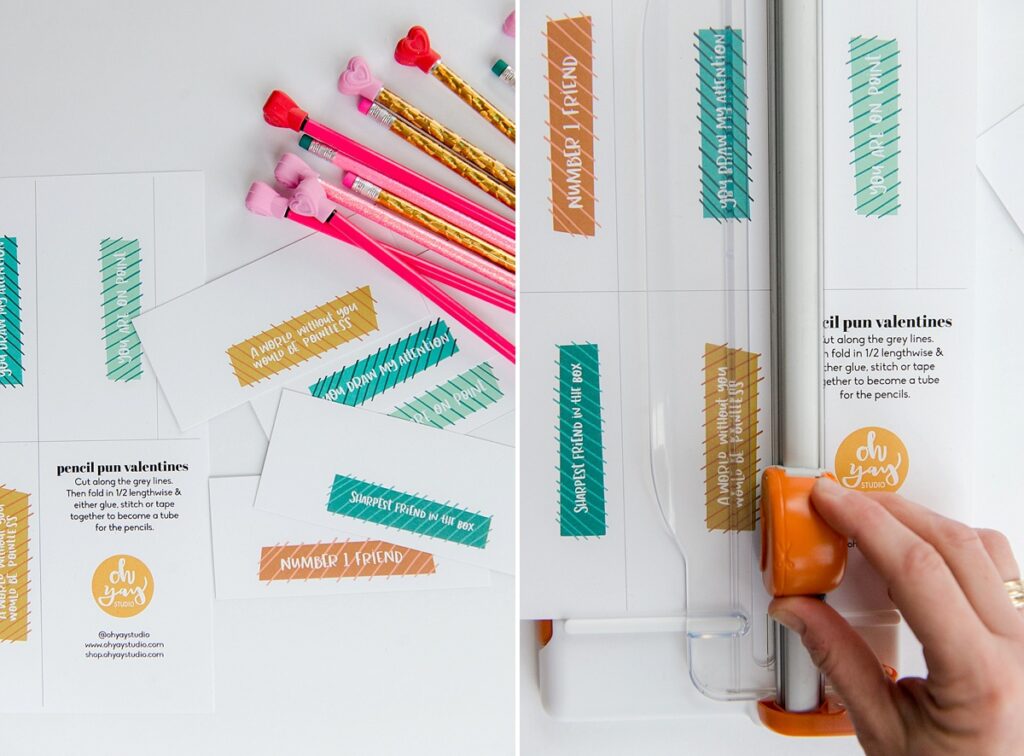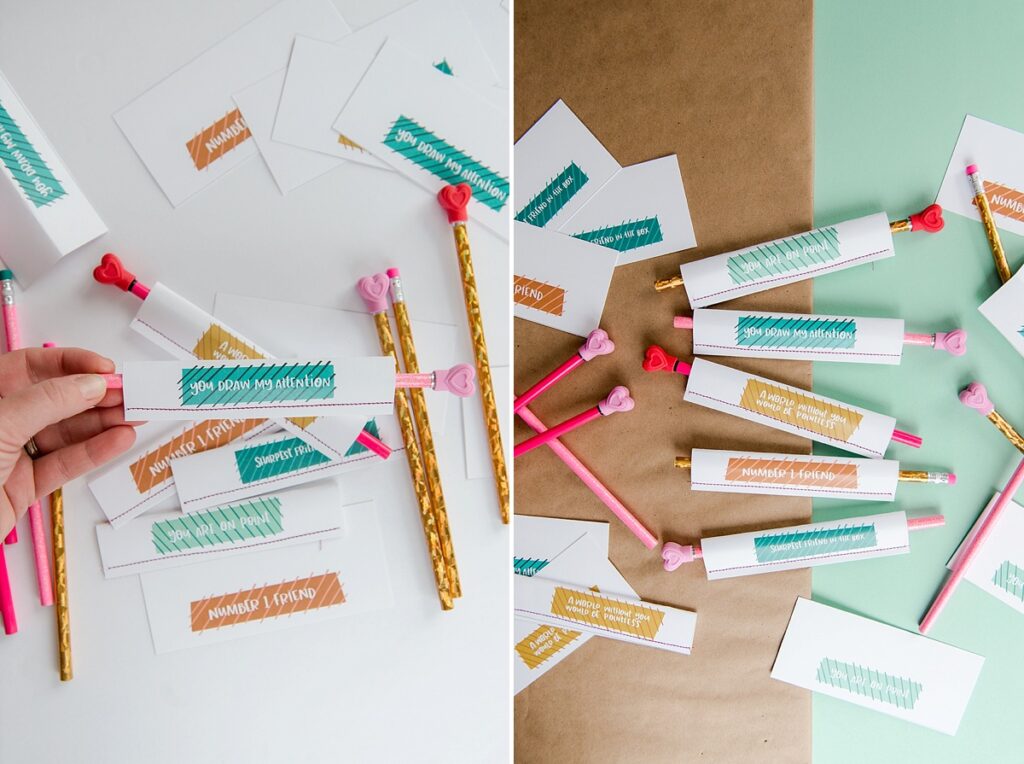 ENCOURAGING VALENTINES
Cut apart the Valentines by cutting long the grey lines. Then you can fold them (either in 1/2 or mostly in 1/2) and staple, tape or glue them onto your Valentine gift.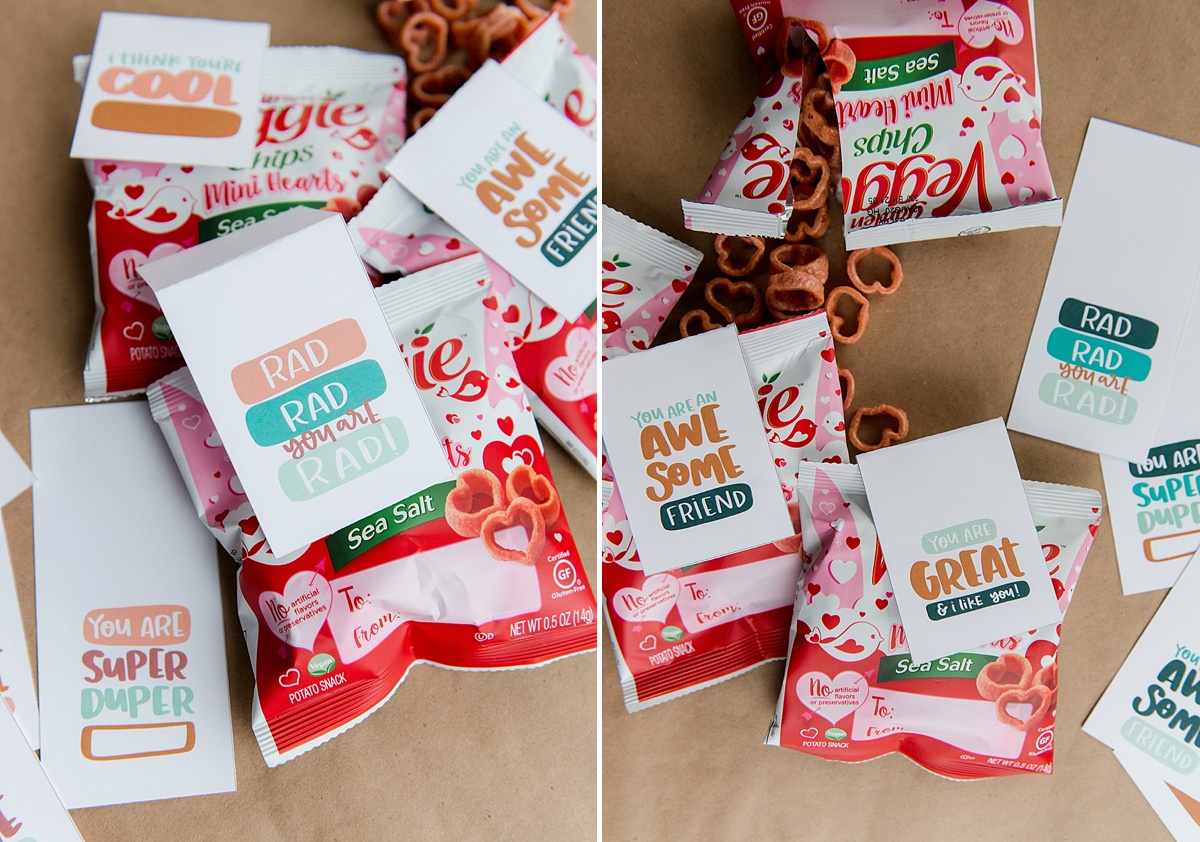 These Valentines would be great on:
Individual bags of pretzels or veggie straws
Grouping of temporary tattoos in a bag
Groups or packages of stickers
Wrapped around a cookie cutter
Plastic sunglasses from the party section
Seed packets (how cute is this idea for starting a little garden?!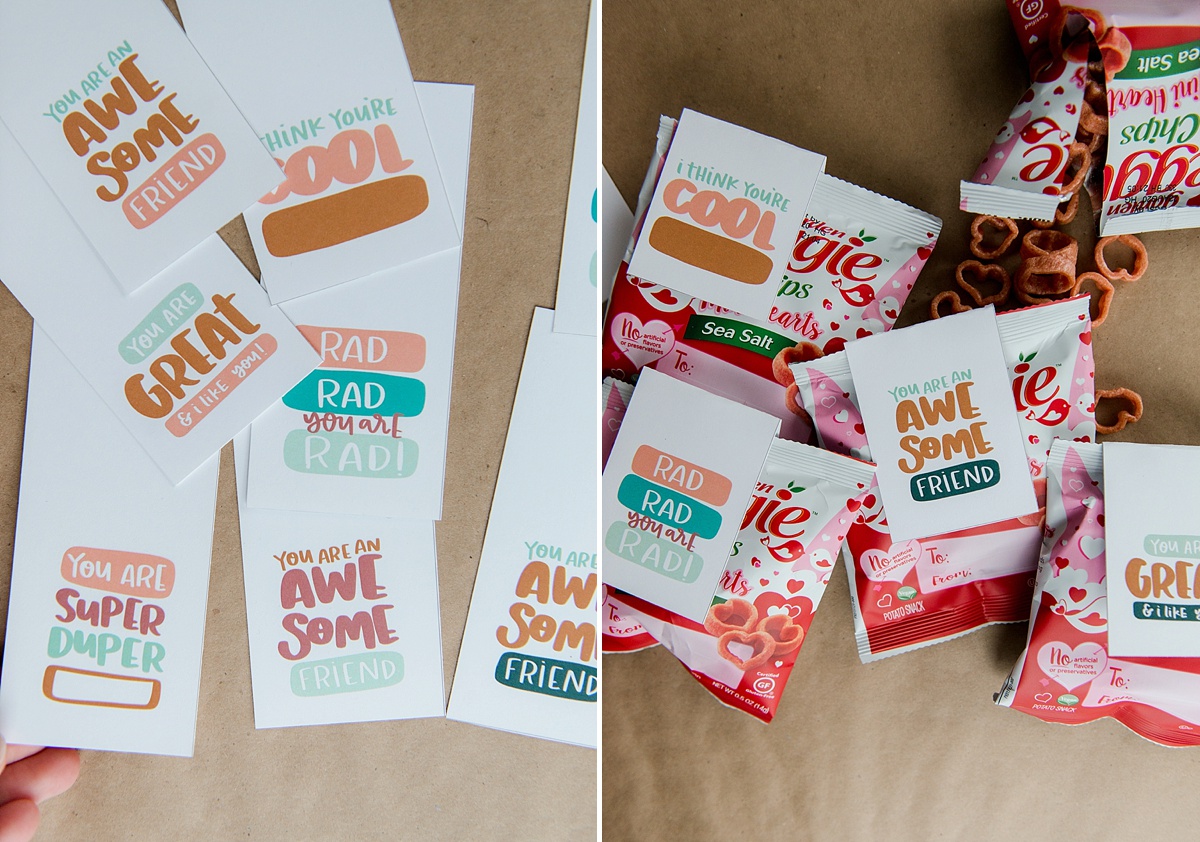 Another thing I realized with these Valentines is that they can be cut into squares and put into a kids' lunch boxes or given as an encouraging note to a friend on a "normal day"! So, it's really a TWO-FUR as we say in Wisconsin! 🙂