Colorful 7 minute napkins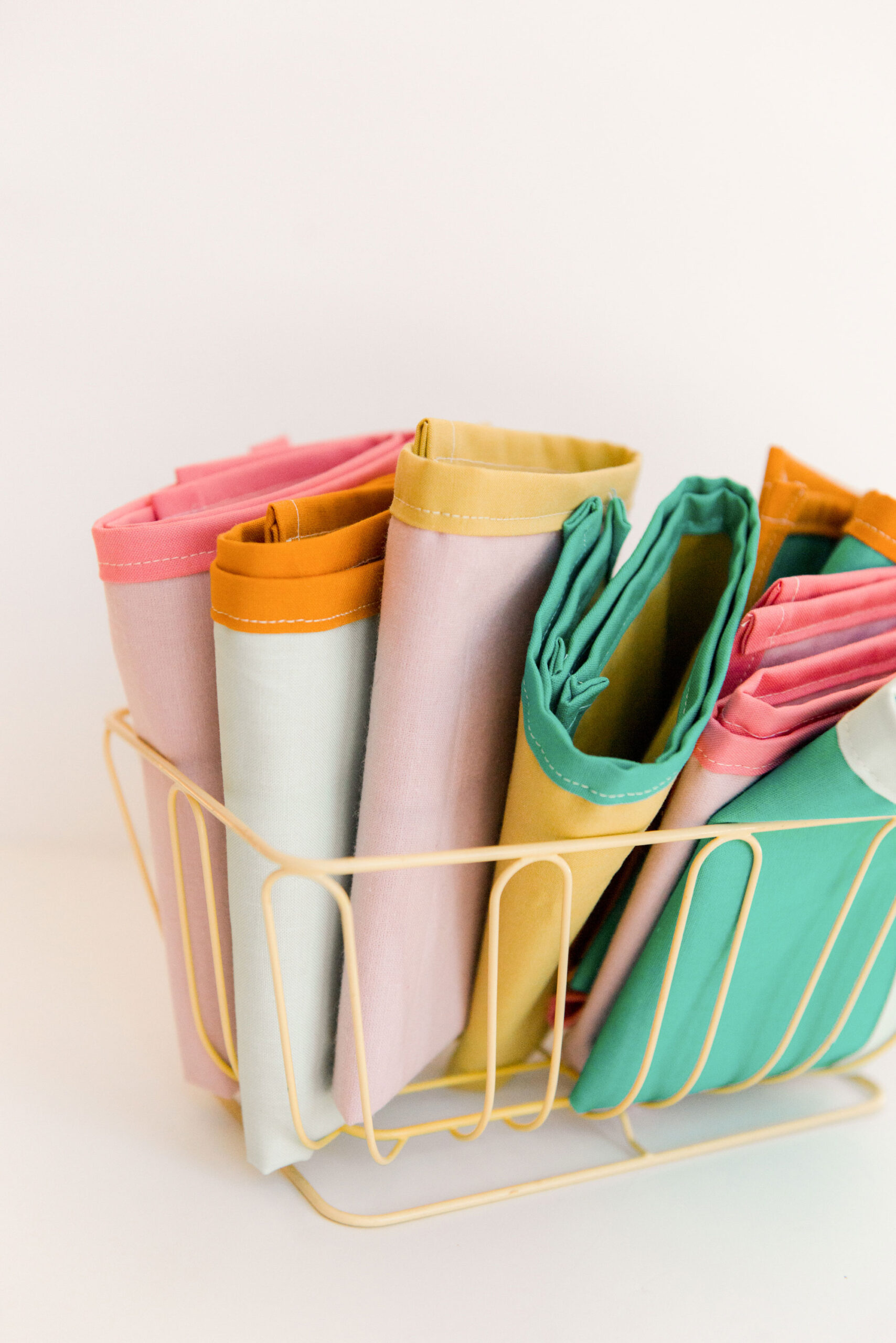 If you're anything like me then you LOVE any and all ideas to splash some happy colors into a room, especially if it's for something that can actually be functional. We've been using fabric napkins for YEARS in our home and LOVE them. They are easy to take care of (they go into the laundry as you are doing it already and don't take up much extra space) and they 100% make me feel better about how sustainable this is on our home. BUTTT nobody likes a long, drawn out project that takes forever to make, so these quick, napkins LITERALLY take 7 minutes per napkin from start to finish!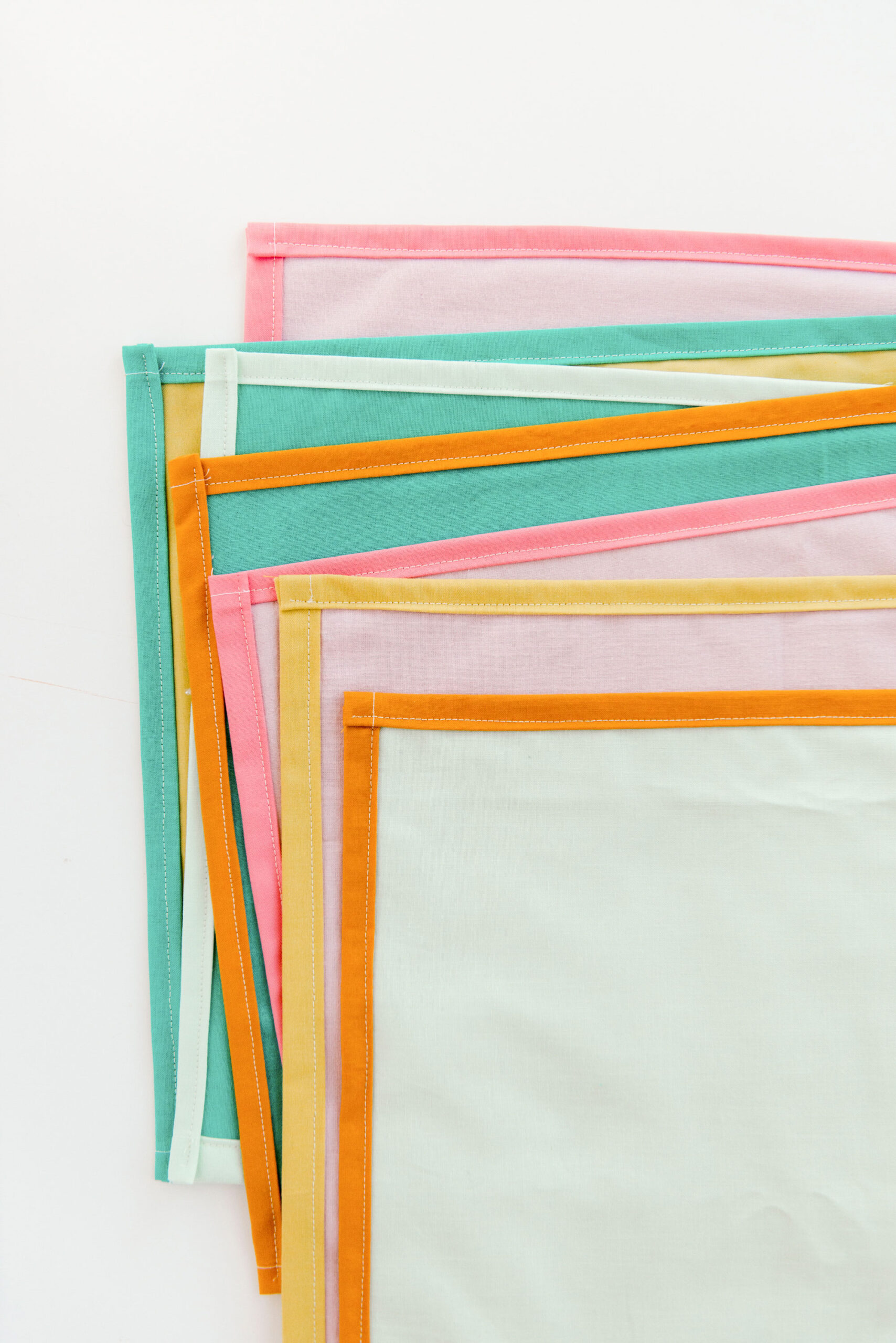 The thing I love about these napkins (of course it's how fast they are to sew) buuuuuut it's colorful and happy they are and how well they are to keep up! We use fabric napkins for every meal and when they are dirty, we throw them into a basket that is right near the sink…..every time I do laundry I just snag what is in the basket and include it into our laundry routine. They get folded and put on the table in a wire basket to grab and use again and again!!! 🙂
Materials:
2 of your favorite fabric solids
A cutting mat, rotary cutter + straight ruler
Sewing machine with coordinating thread
Iron + ironing board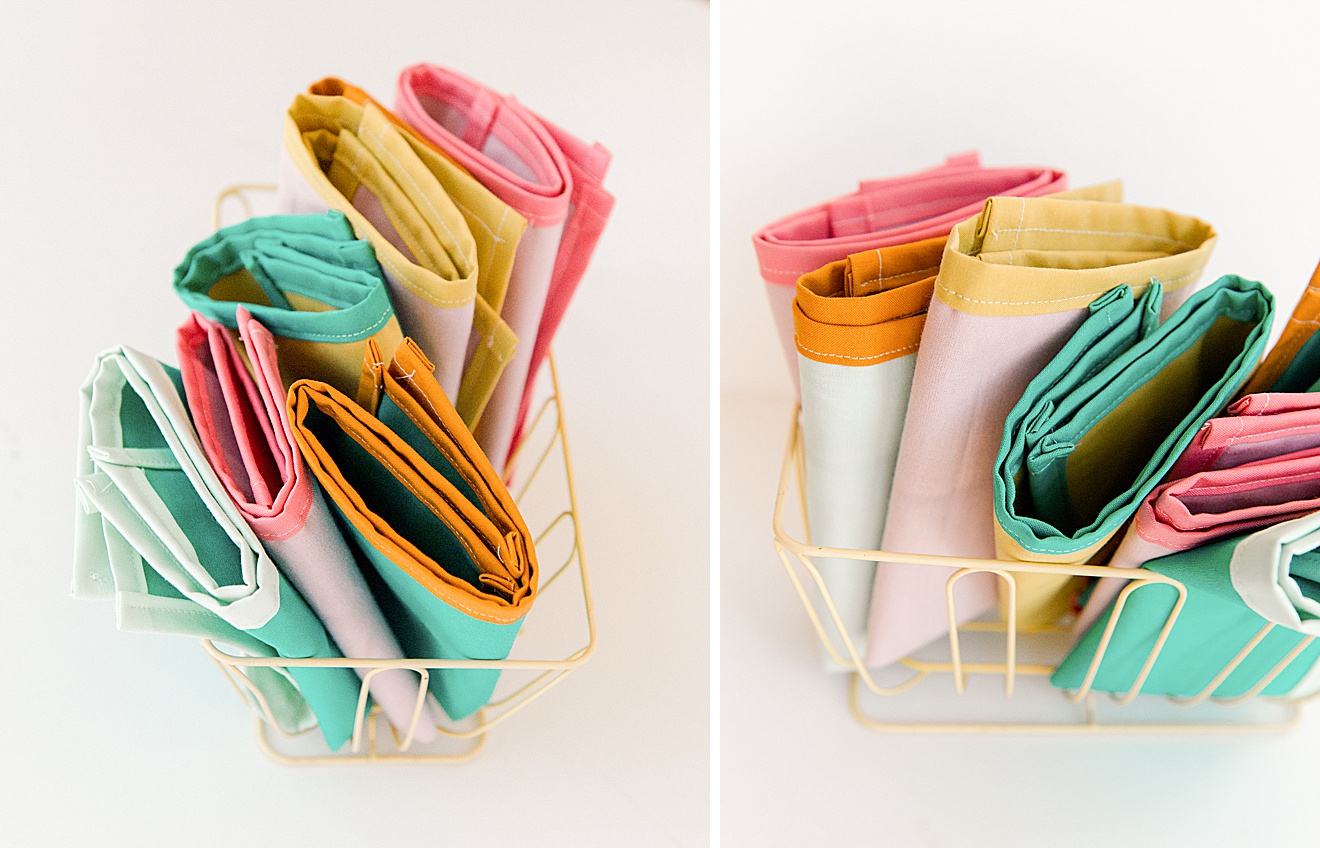 Instructions:
1. Cut pieces
Cut your two pieces: the outside piece will be 14×14 inches and the inside will be 12×12 inches.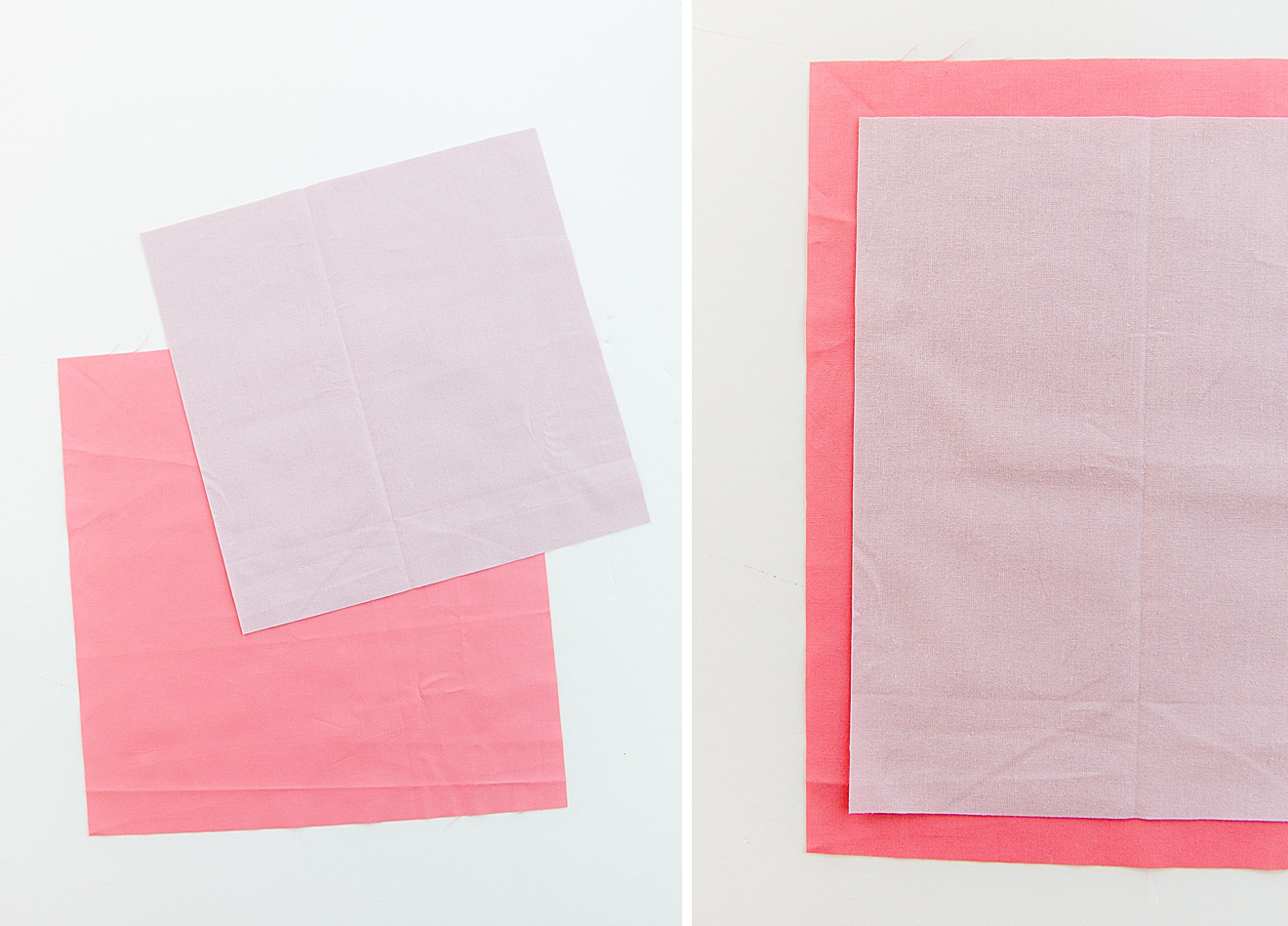 2. Press 2 sides + sew
With wrong sides together, place your inside square, smaller size, on top of the larger square making sure it's as centered as possible with 1 inch around all sides.
Then you will press 2 opposite sides of the napkin to prepare for sewing. To do this, you will fold one raw edge of the outside square towards the inside square and match the raw edges together. Press well. Then fold the same edge again towards the middle of the napkin and press. This will give you an overlapped edge of about 1/2" of the outside fabric on top of the inside fabric.
Repeat the pressing for the 2nd side of the napkin. Then edge stitch both sides of the napkin.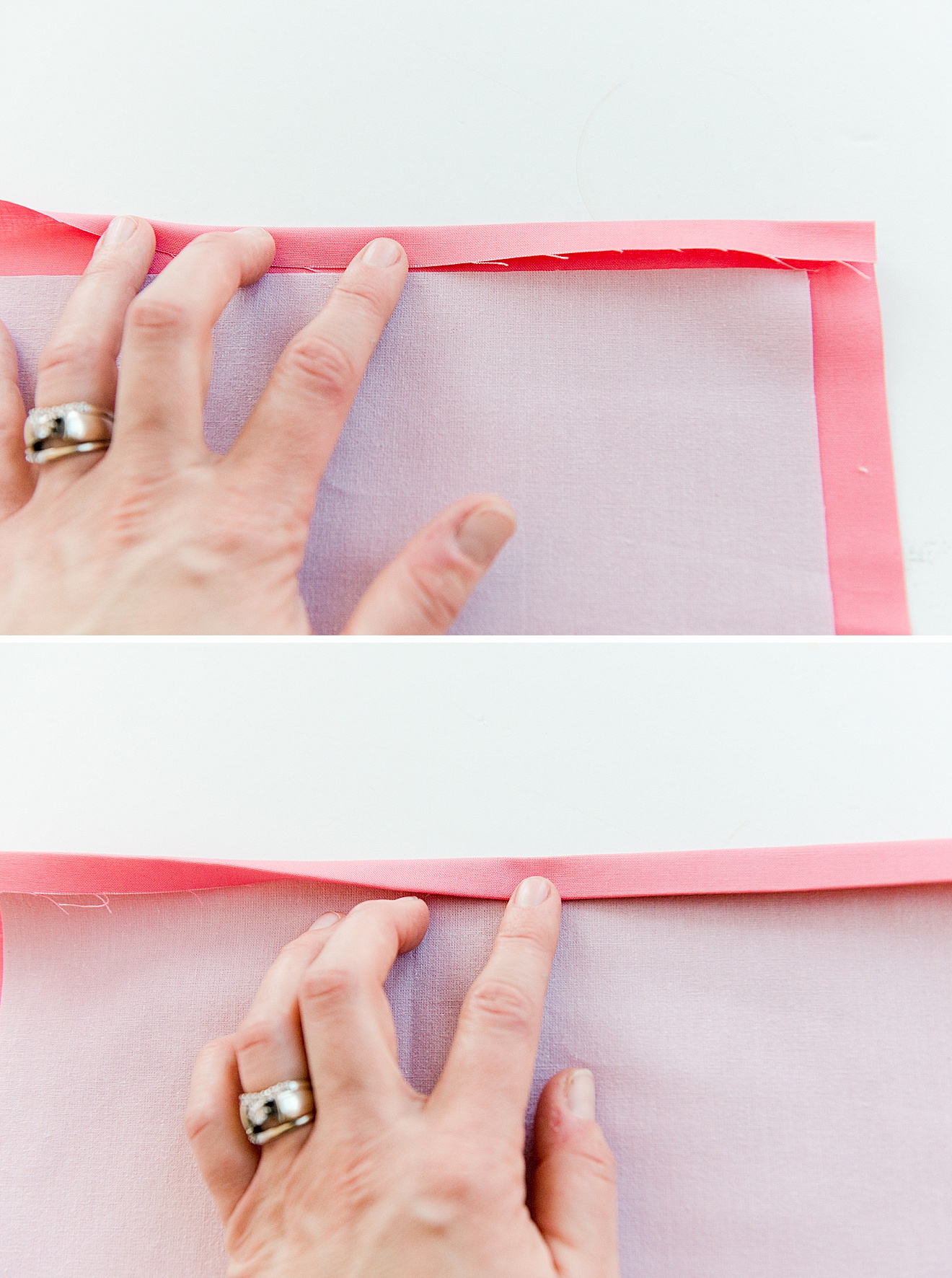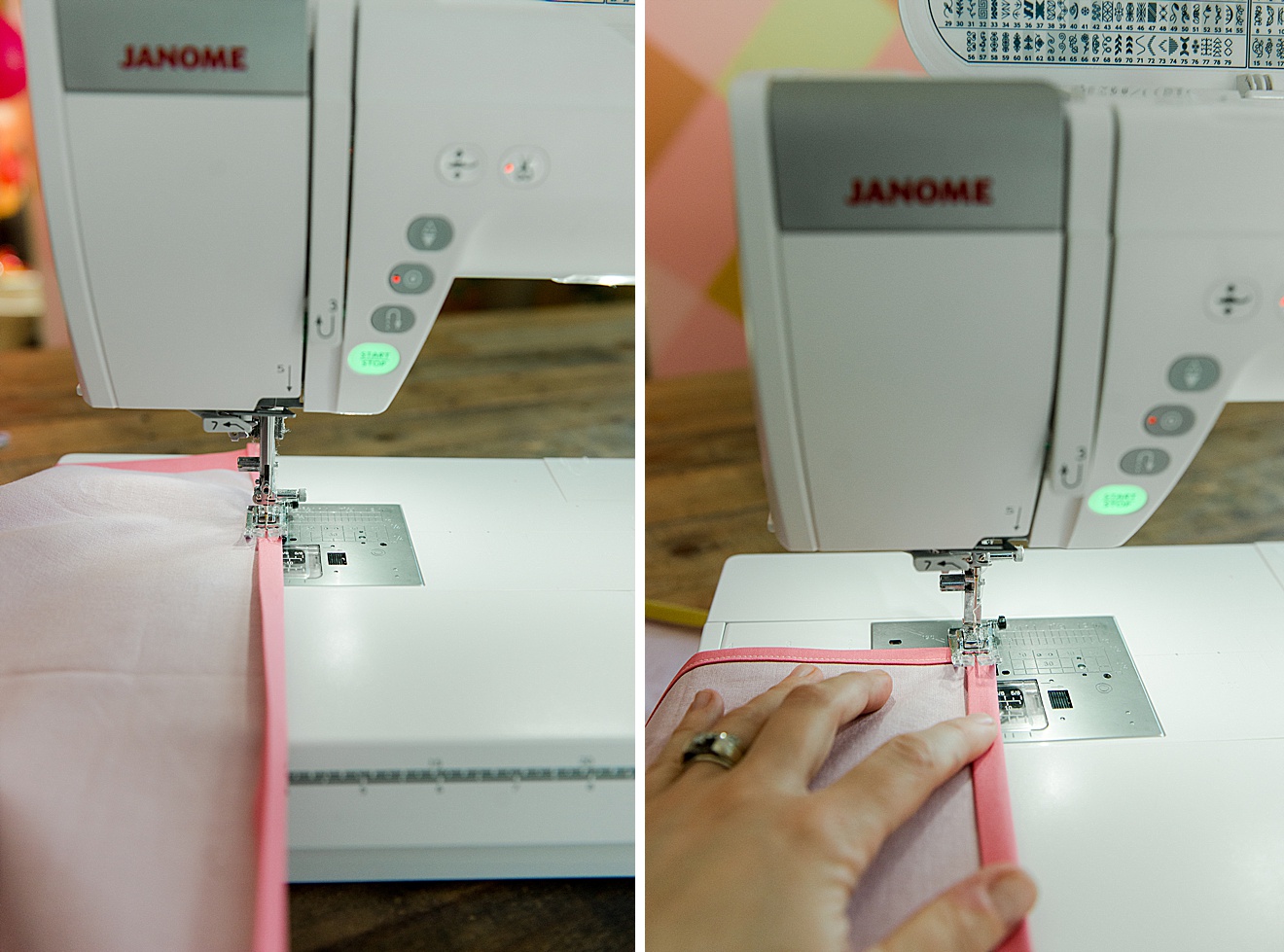 3. Press other 2 sides + sew
You will have 2 sides left of the napkin to press + sew. Repeat the same process as in step 2 so that all 4 sides are now pressed and stitched in place.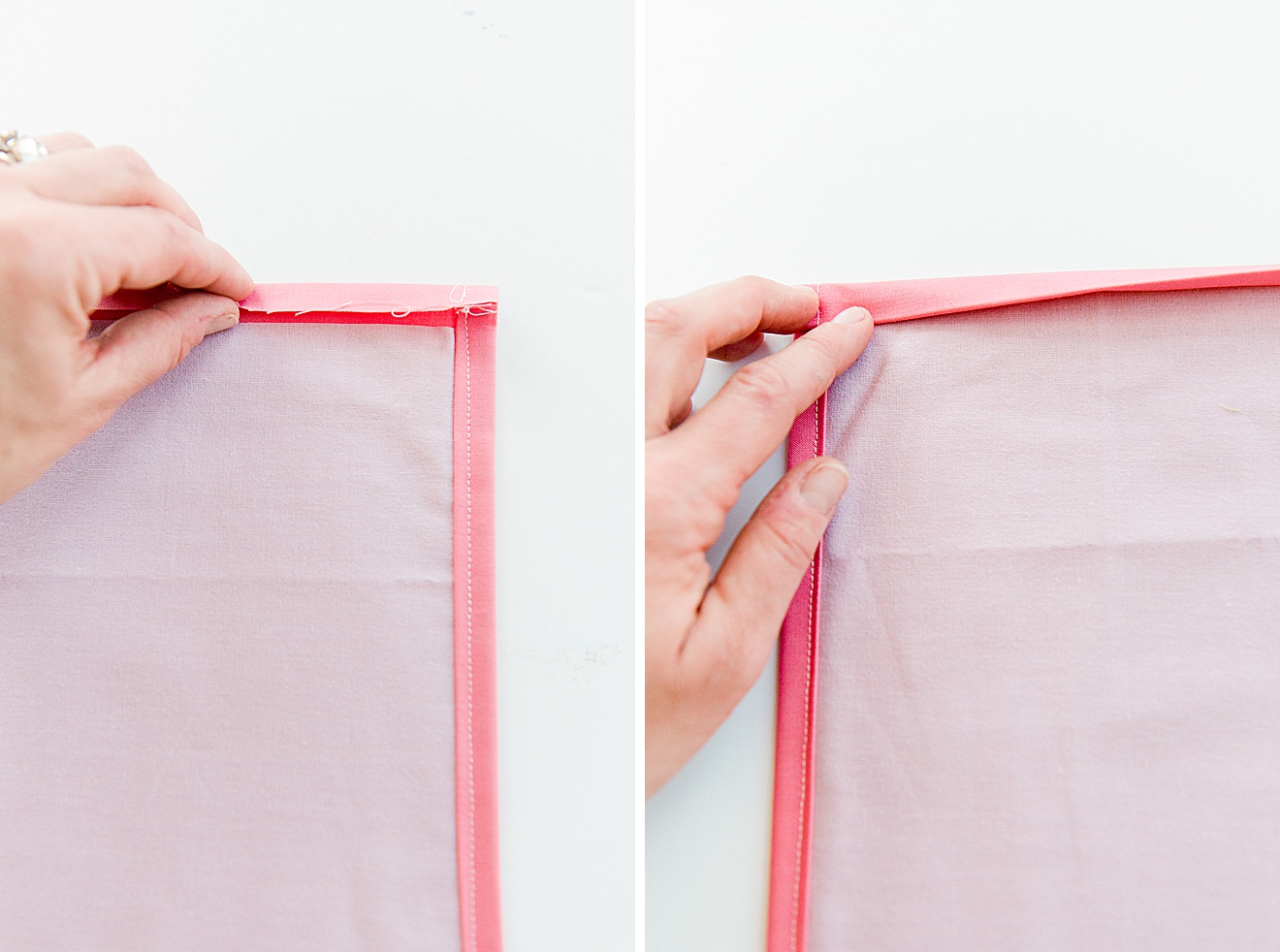 **Added variations:
Use your favorite decorative stitch or zig zag stitch instead of a straight stitch when edge stitching.
Pair a patterned print with a solid for added fun and color.