Holographic inspired painted pillow DIY
*In partnership with Tulip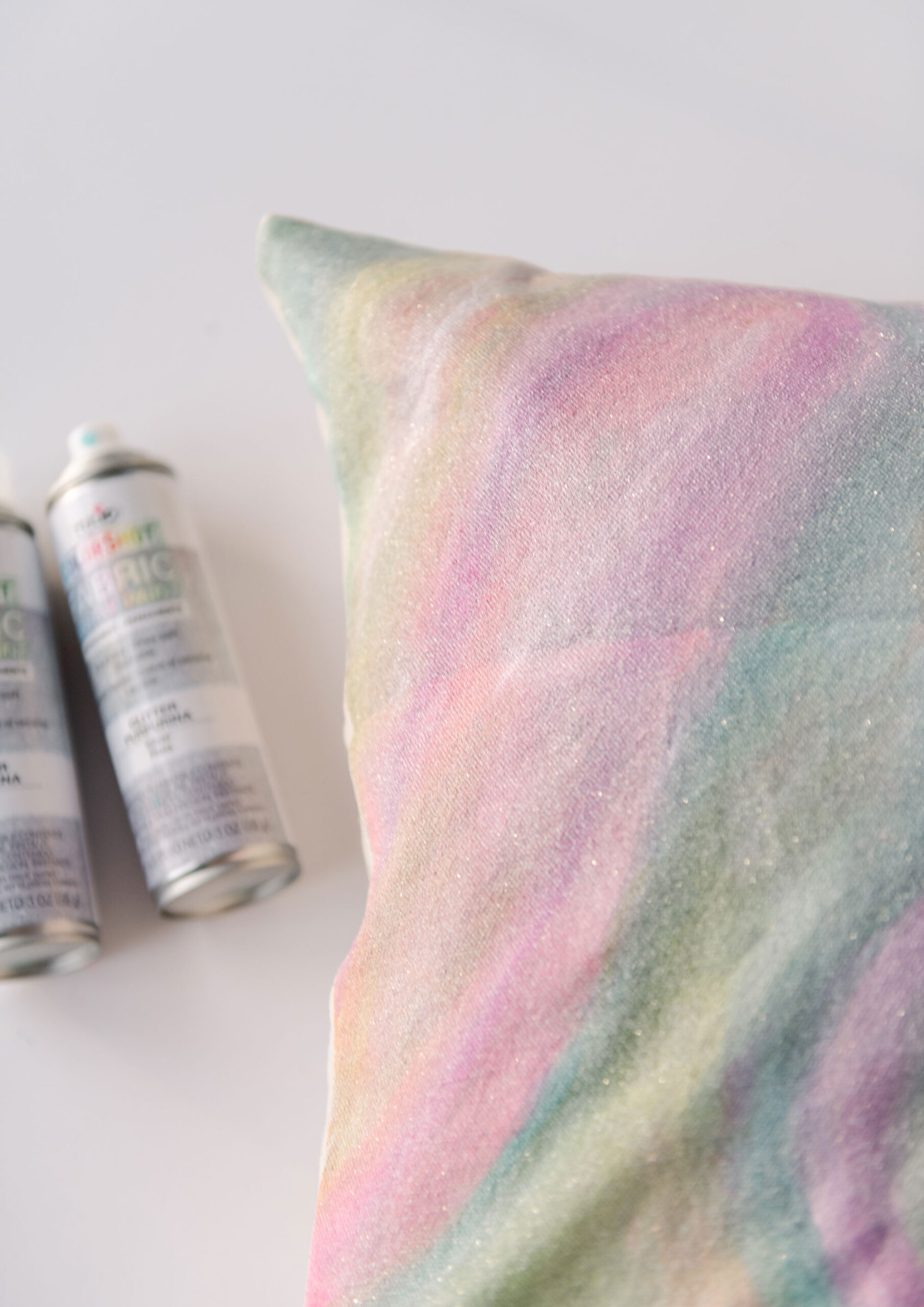 Calling anyone and everyone that loves the 90s! I have the FUNNNESSTTTT DIY for you! Make this holographic inspired painted pillow (I made this one out of an old, kinda stained one that we had in our basement)! For real, go ruffle up an old pillow you have lying around (or head to your local thrift store), grab the supplies below and have fun paintingggggg! 🙂 
The design for this was inspired by one of my favorite things in the 90's : HOLOGRAPHIC EVERYTHING!!!!!! I had a holographic trapper keeper, an amazing key chain that I was obsessed with AND I had holographic hair clips that I thought were the best things on the planet!
So when I got ahold of this amazing Tulip Silver Glitter colorshot spray paint, I KNEW….I just knew!
The glittery-ness of the spray paint is PERFECT for this project and its meant for fabric so it's flexible and awesome for a pillow (none of those nasty face creases from crunchy fabric after a nap on one of this pillow!)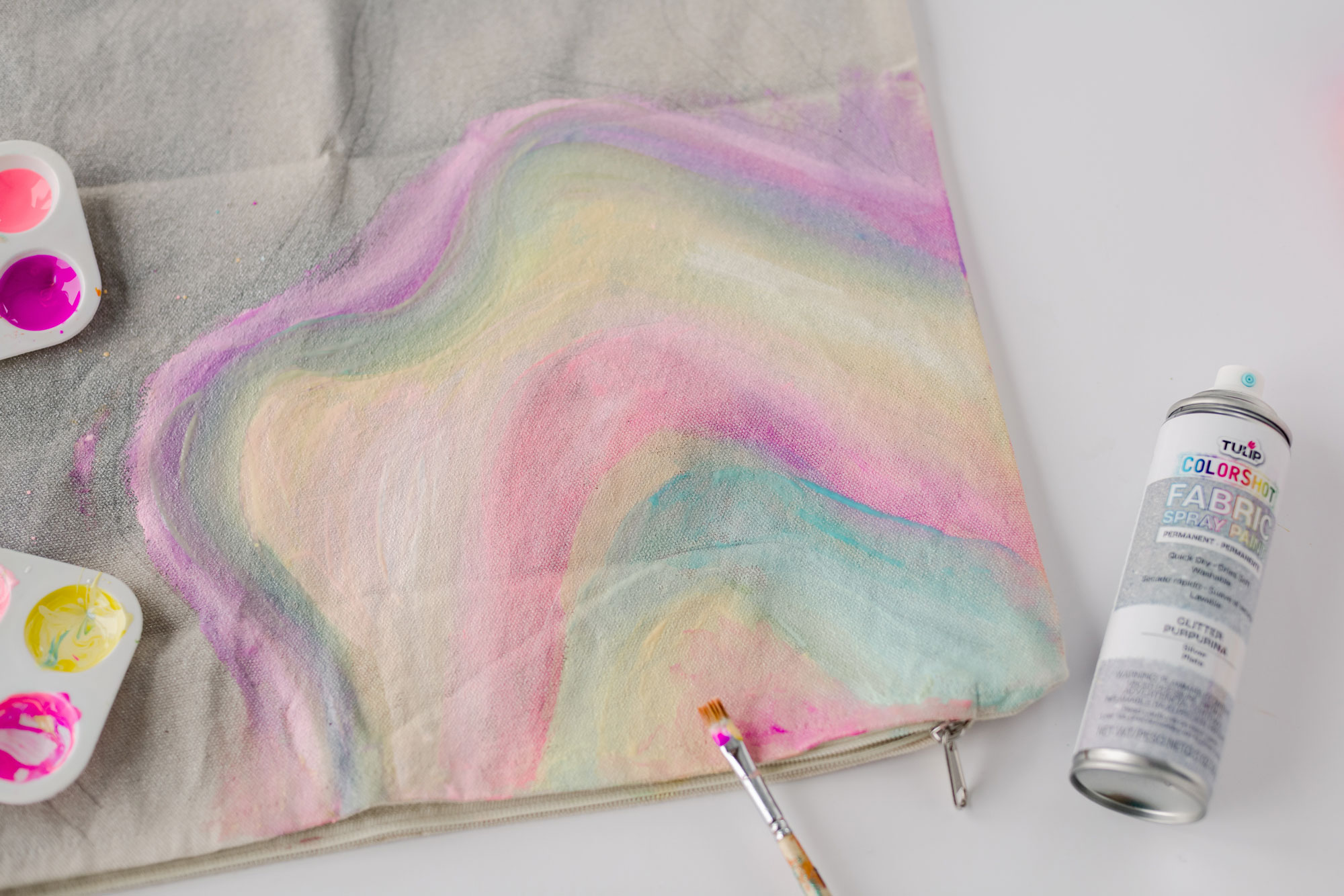 MATERIALS: 
An old or thrifted pillow (preferably just the slip cover and preferably in white or ivory) – any size 🙂 
A can of tulip Colorshot fabric permanent fabric paint – SILVER (they also have in gold too if you really wanna get crazy)! 🙂 
Tulip fabric paint – in colors pink, purple, yellow, blue, and white 
A pencil
Paintbrushes 
optional Iron 🙂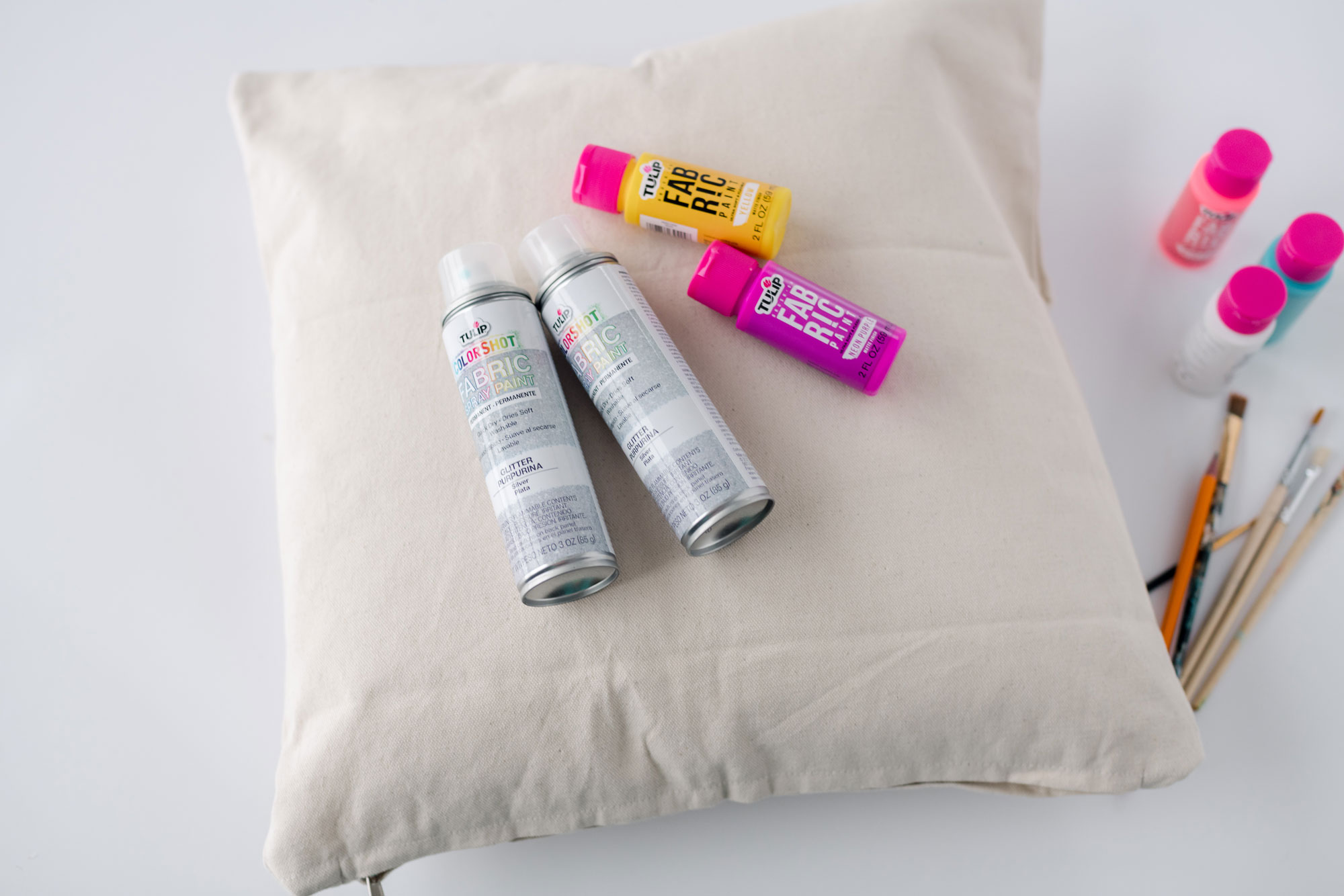 INSTRUCTIONS: 
1. Remove the pillow from the cover, wash (if needed) and iron out any wrinkles or folds to make sure the surface is flat!
2. With your Colorshot fabric glitter paint, spray one coat of glitter onto your cover and then allow to dry! 🙂 Follow the instructions on the back of the can, but basically you will do a light coat of spray on the fabric to add some glitter to show through the painted portion of the pillow cover.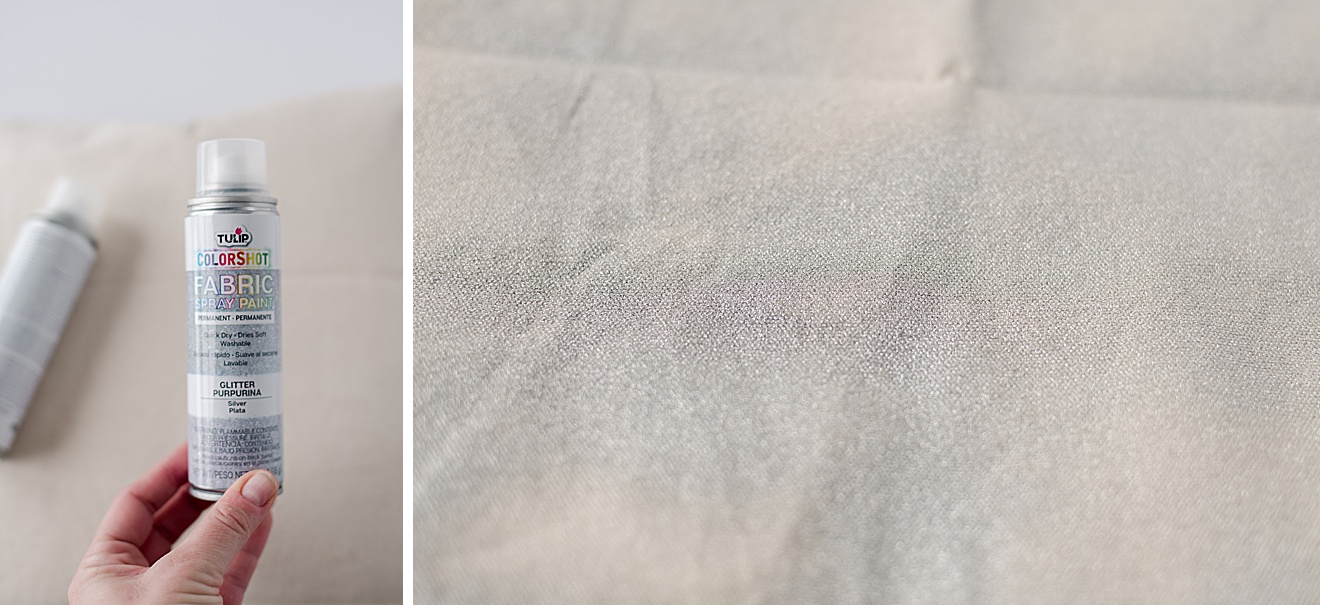 3. Once dry, begin to sketch out some organic shapes in a flowy "pattern". If you need to pull up a holographic image to reference, please do….but basically you will draw out the shapes and areas of each color. Many of the lines will be paralell to one another varying just slightly as they move about the pillow.
note: your drawing may look like the outlines of a topographical map 🙂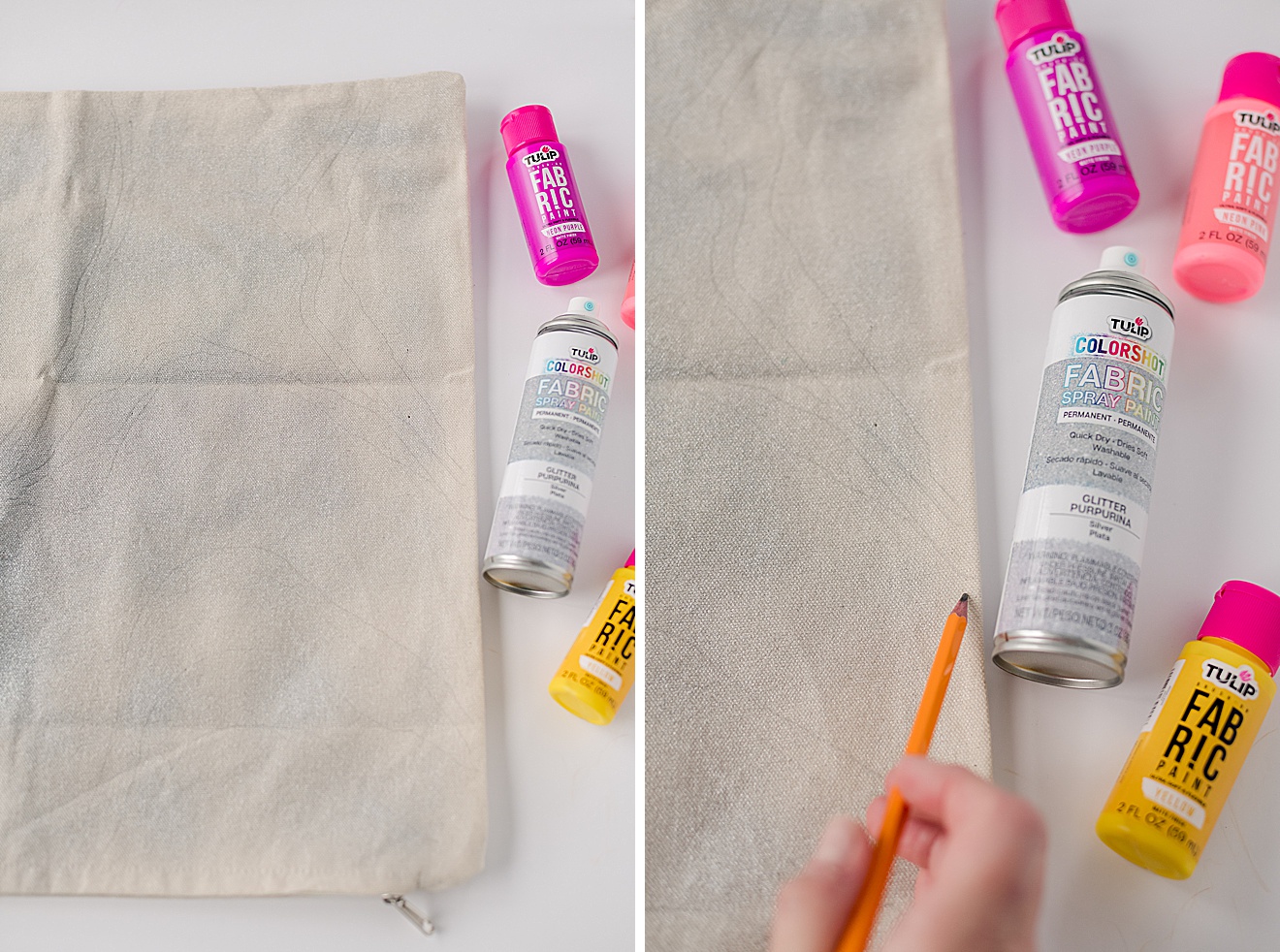 4. If your pillow cover is thinner in weight, place a piece of cardboard between your layers so that the paint doesn't bleed through. Then with your Tulip fabric paint, begin to paint one section of your drawn lines in. Then before the section of paint is dry, begin adding the next color to blend (or fade into one another). Keep meandering through your colors and fading from one color to the next across each section of the pillow cover until the whole cover is complete with paint.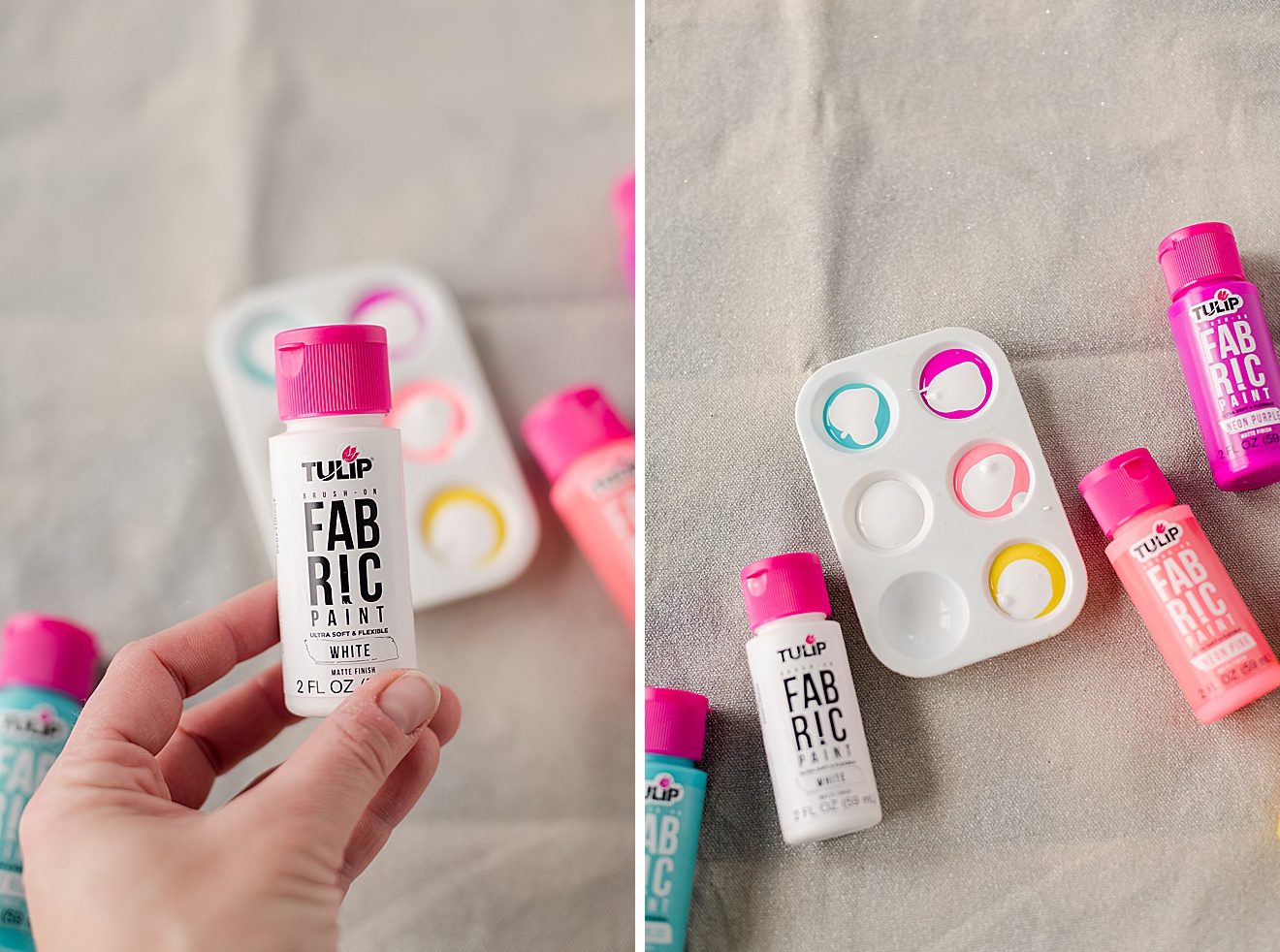 Note: I decided to kinda do 2 variations of each color. The color itself straight from the bottle and then a the color mixed with some white. I felt like this added lighter color gives more variance and blending to the pillow. The whole idea is to make this look holographic so the more color variations, the better IMO 🙂 
Then set aside and allow to dry completely!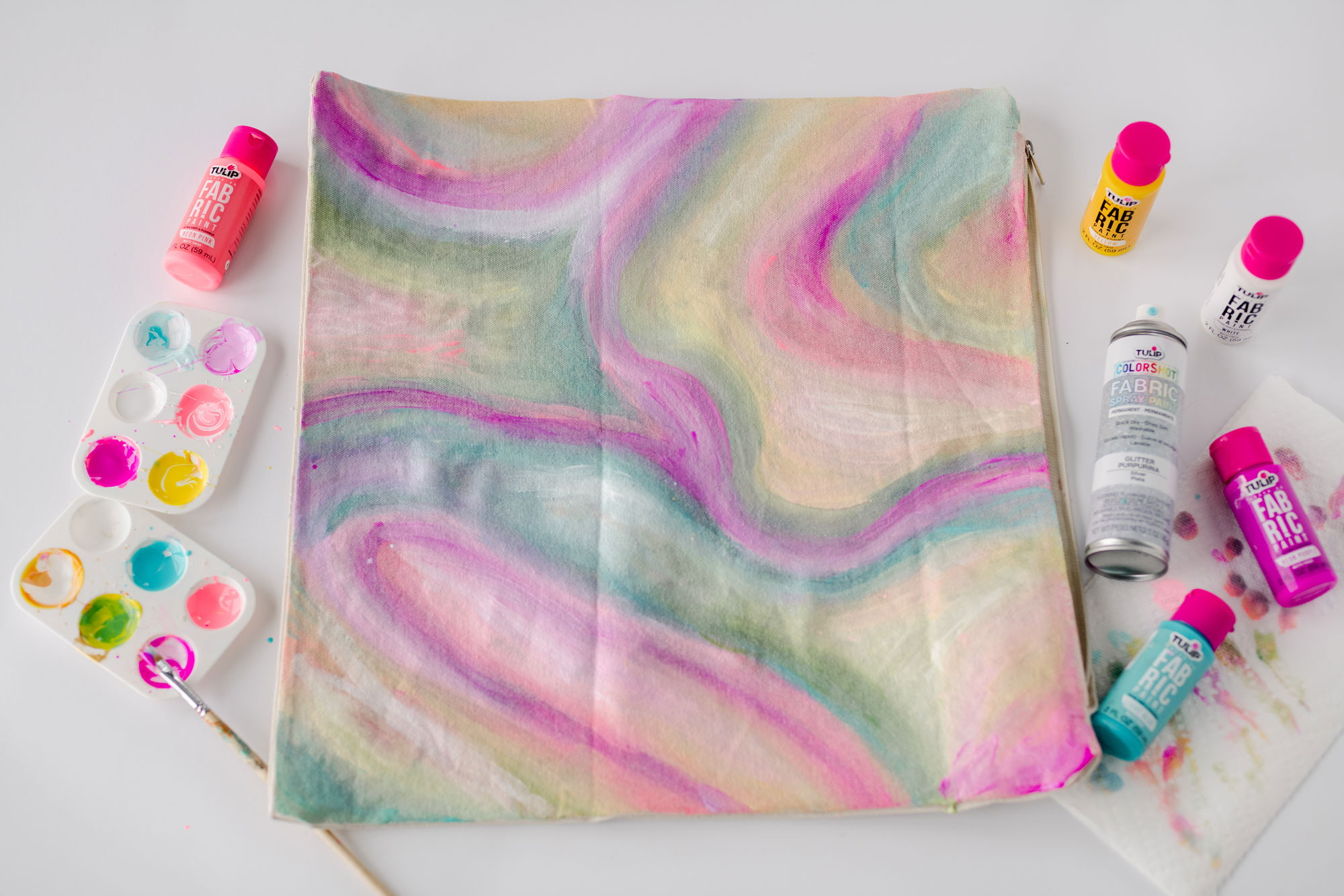 5. Finish your pillow by adding 1-2 more coats of your Colorshot glitter fabric spray paint! I LITERALLY could have used 12 more cans of this to make it the most glittery EVER…but one can did the trick. Allow to dry fully between each coats and be sure to spray in a well ventilated area! 🙂 
note: you will notice that the more glittery spray you add, the "softer" the colors become, which is what gives it the holographic look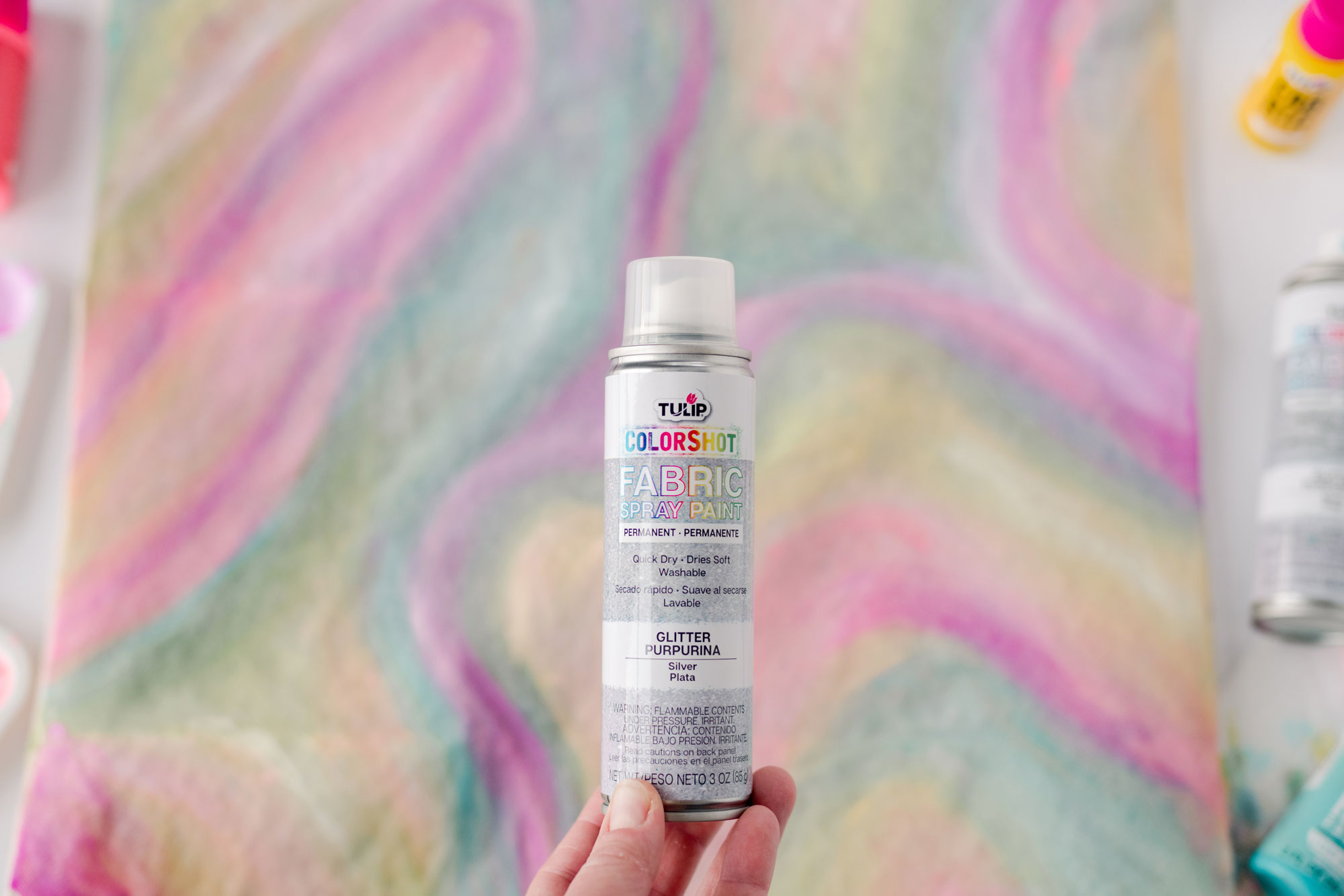 When dry, insert your pillow form back into the cover and display proudly on your couch, chair or seat! 🙂
YAY for holographic everything from the 90s! 🙂