A blobby Christmas tree forest cake DIY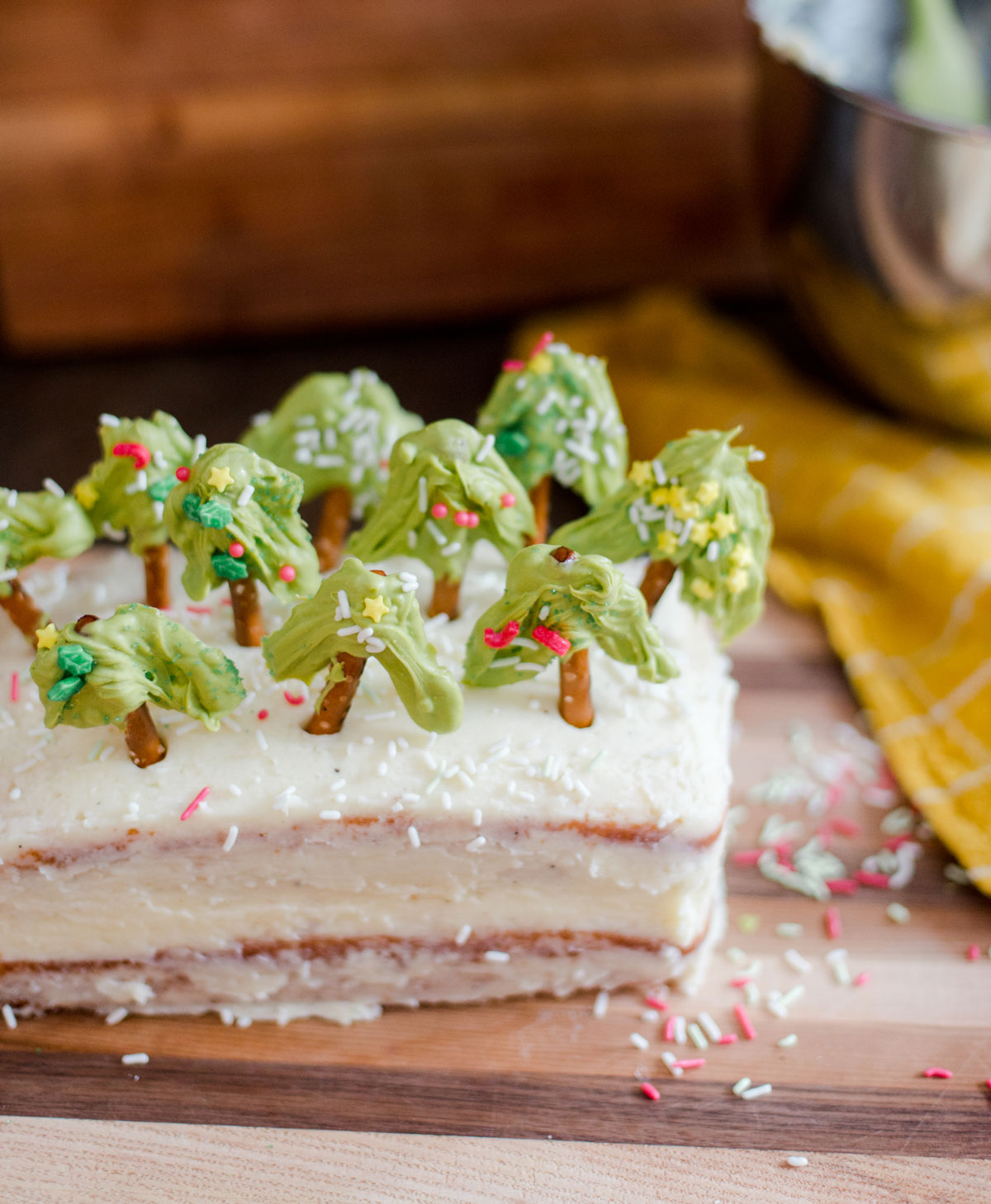 When Esther, the three year old, wakes up on a Monday and requests that we make a cake…..well….then WE MAKE A CAKE! She wanted to make a Christmas tree forest so I scoured the cabinets and found some simple ingredients to make a blobby Christmas tree forest cake that not only made her happy, but made our Monday night dinner extra yummy!
For the cake, I cheated, and used a simple white box cake mix. BUUUUT my secret to an AMAZING boxed cake, turned extra yummy is this:
1. Add an extra egg
2. Replace the oil with butter
3. Add in some vanilla or almond extract (I prefer almond…..ALWAYS ALMOND)
This little boxed-cake "hack" will make your boxed cakes seem homemade at a fraction of the time! It works LIKE A CHARMMMMM! 🙂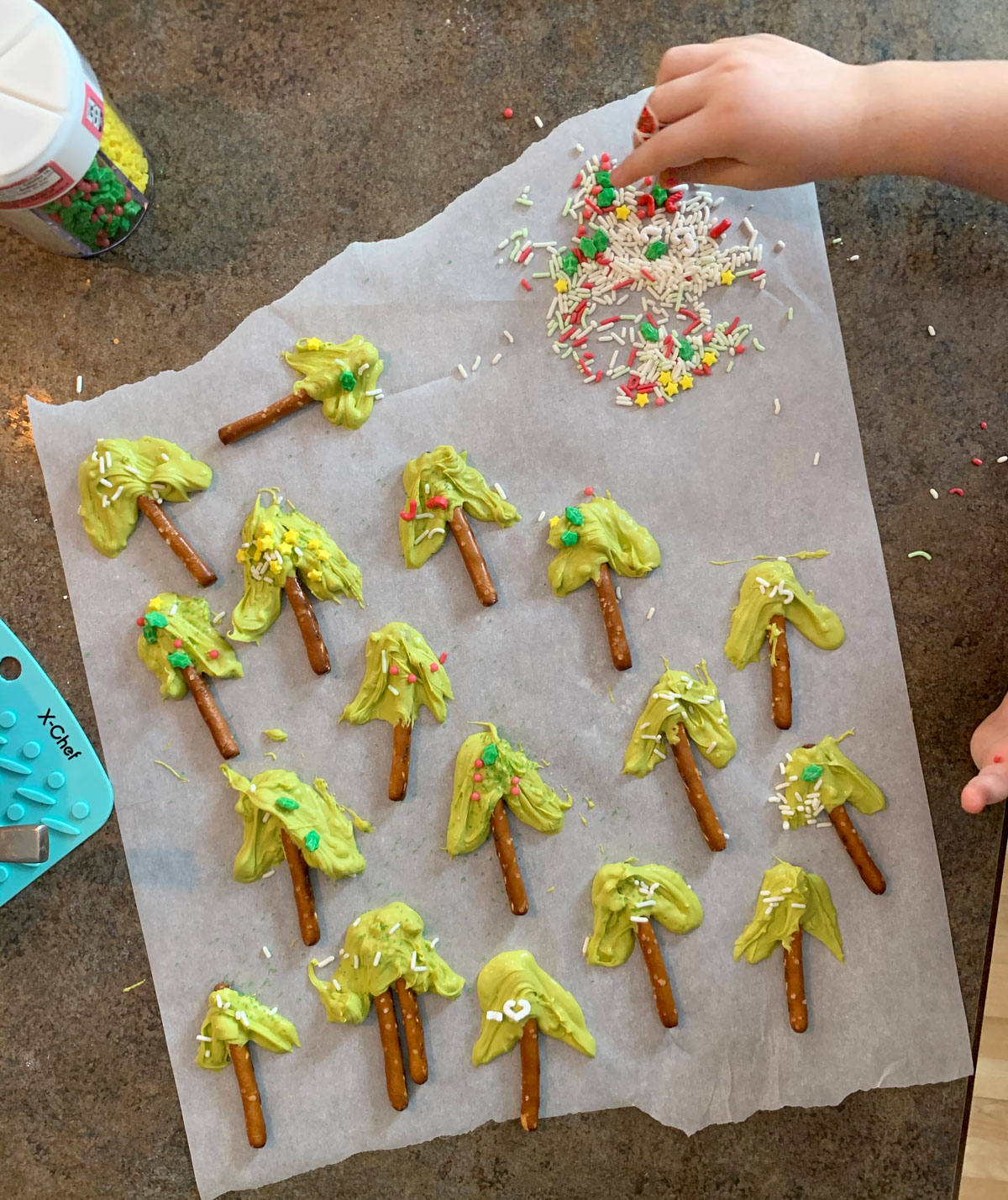 THE TREES!
Ingredients included a bag of those green melting chocolates (that I truthfully picked up in the clearance section of target after Halloween), some pretzel rods (we found thicker ones called "dippables") and sprinkles (always more sprinkles according to Esther). Oh, and some parchment paper, a bowl and fork too! 🙂
Melt the melting chocolates slowly in the microwave, 30 seconds at a time until perfectly smooth. Then using the pretzels as "trunks" being shaping your globby trees around the trunks. Then before they are dry, make sure to add your sprinkle decorations.
We tried to make different "heights" knowing this would be a forest of Christmas tress and the would be visually layered on the top.
When the cake is cooked and frosted, simply stick your forest of Christmas trees in and call this a #winwin for the holidays! This DEF. spruced up our Monday night dinner and totally gave us ALL the Christmas vibes as we baked with Christmas tunes on for the afternoon! 🙂