A DIY Gingerbread house costume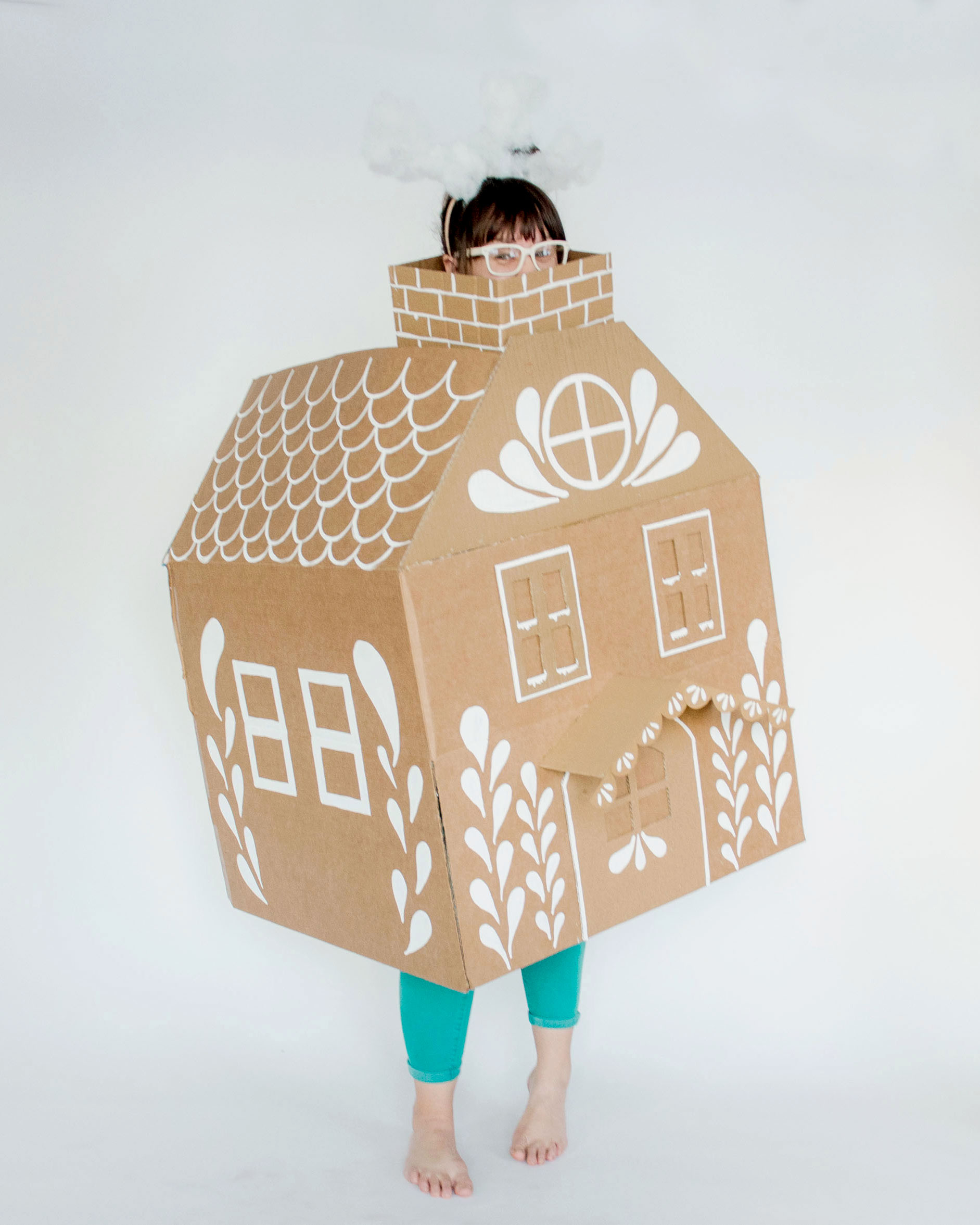 If you think I forgot about the very last installment of the 2019 costume project, you are mistaken. I snuck in the last December costume right on New Years Eve (because how in the heck doesn't December fly by faster and faster every single year?!) OY!
We had many empty boxes lying around the house from Christmas (thanks Target for sending Sven the reindeer in the largest box on earth) so I decided to take a few hours (and it only took literal hours) to whip up a cardboard box gingerbread house costume!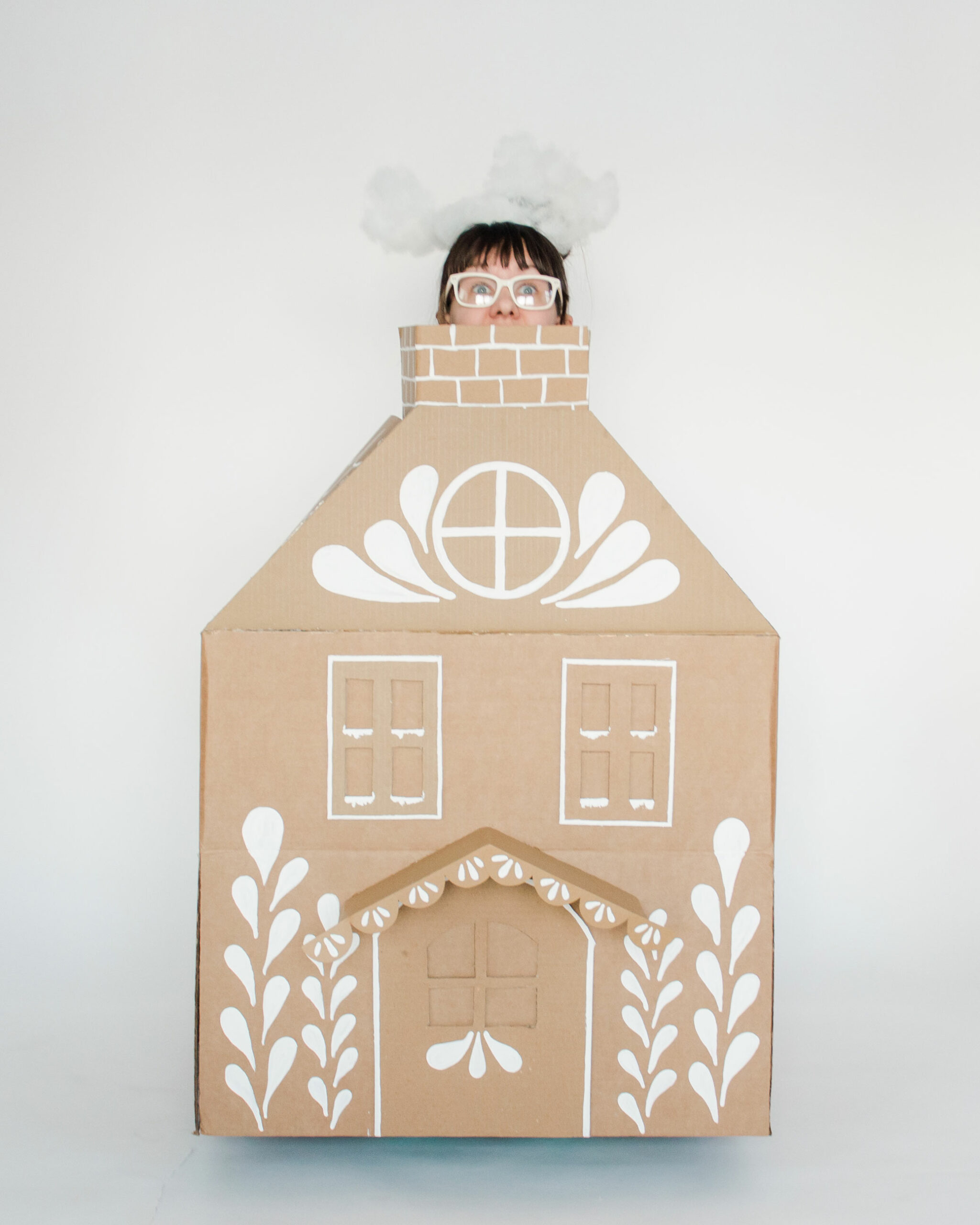 Supplies List:
*Cardboard Boxes (figure how large you want to make it and approx from there)
X-acto knife or box cutter
Packing tape or brown paper tape
Hot glue gun
White acrylic paint + paintbrush for details
A bit of twine/rope for the handles/shoulder straps
Headband + pipe cleaners + poly-fil for steam from chimney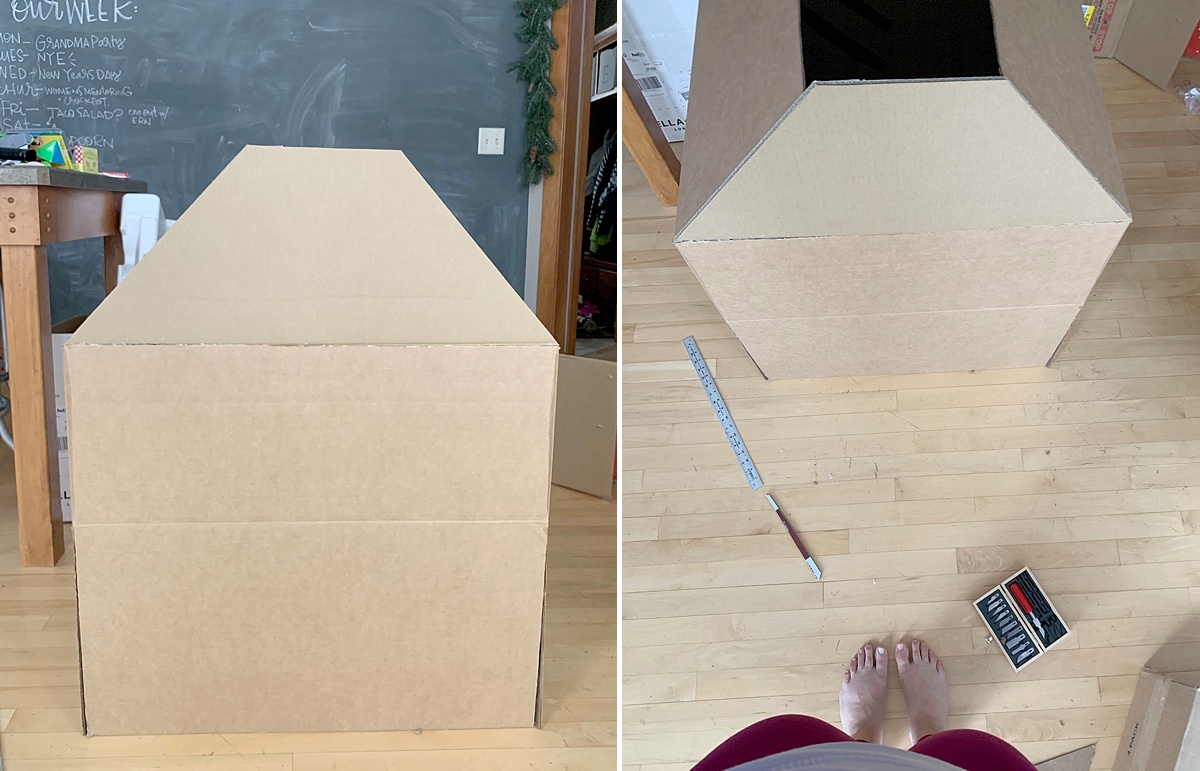 STEP ONE: Construct the house shape + Roof
Using one large box or pieces of boxes, construct the house shape. Make sure to approx. measure to fit around your body and where you want it to "land" on your legs/knees to make sure you can walk. I left an opening in the roof for my head.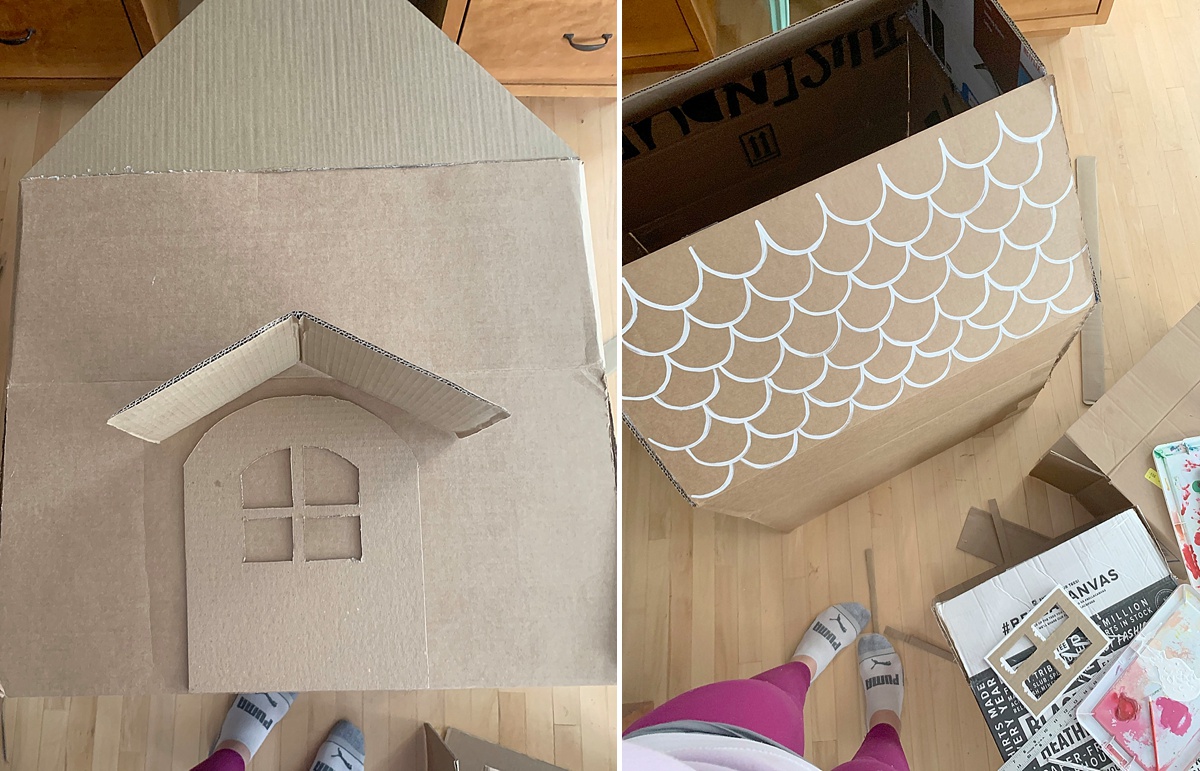 STEP TWO: Add details with cardboard + Paint
Cut out a door, windows, or any other details that you want out of cardboard. Then paint the sides of the windows with white paint or add any other flourishes/details to the house itself. I decided to go the "Scandinavian" route and only add white painted details. But you also could make some fake candy out of paper or pool noodles to add.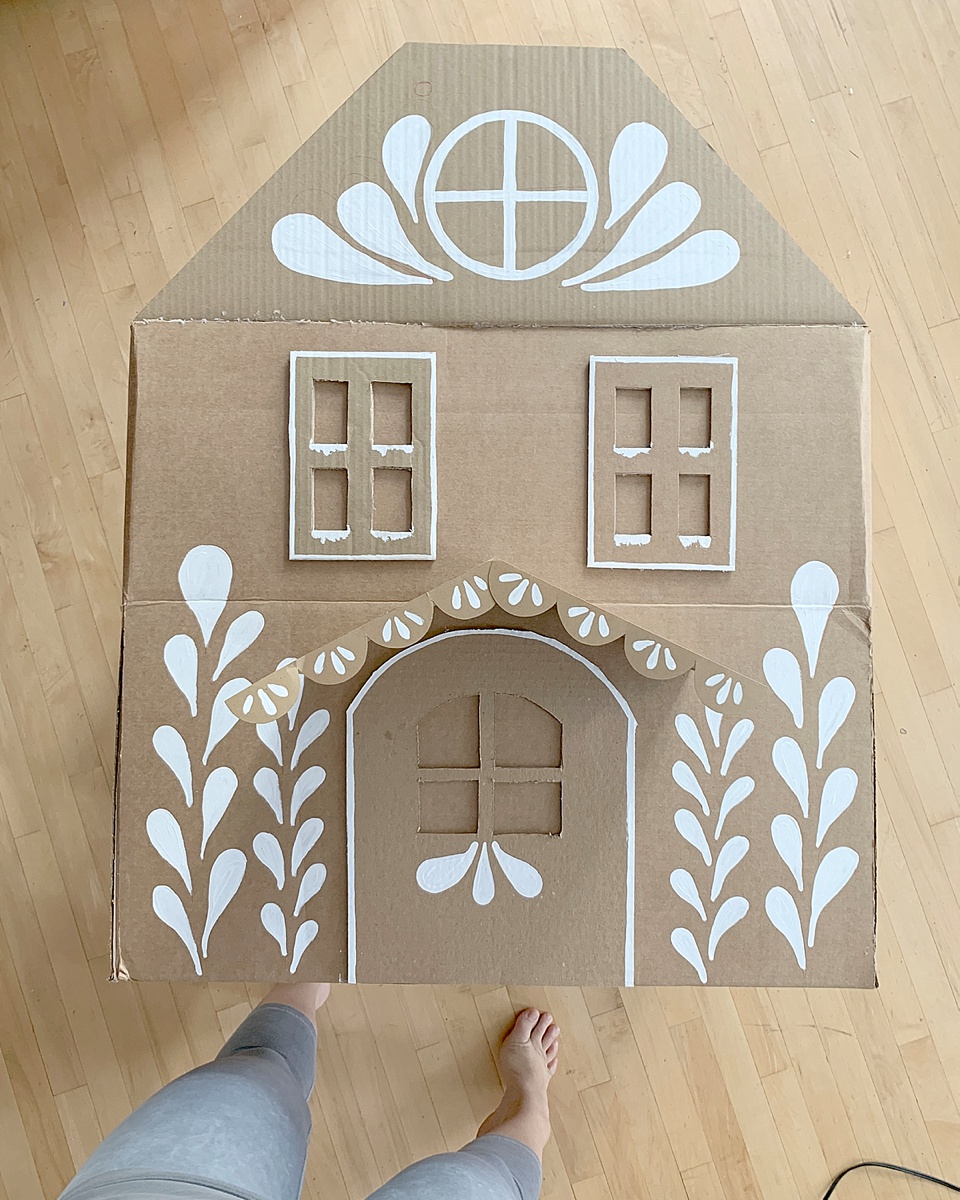 STEP THREE: Glue together + add handles/straps inside
Glue all of the elements onto the house with hot glue. I then added handles inside of the house out of twine so that I could hold onto it while wearing it. You could also make shoulder straps out of twine/rope as well.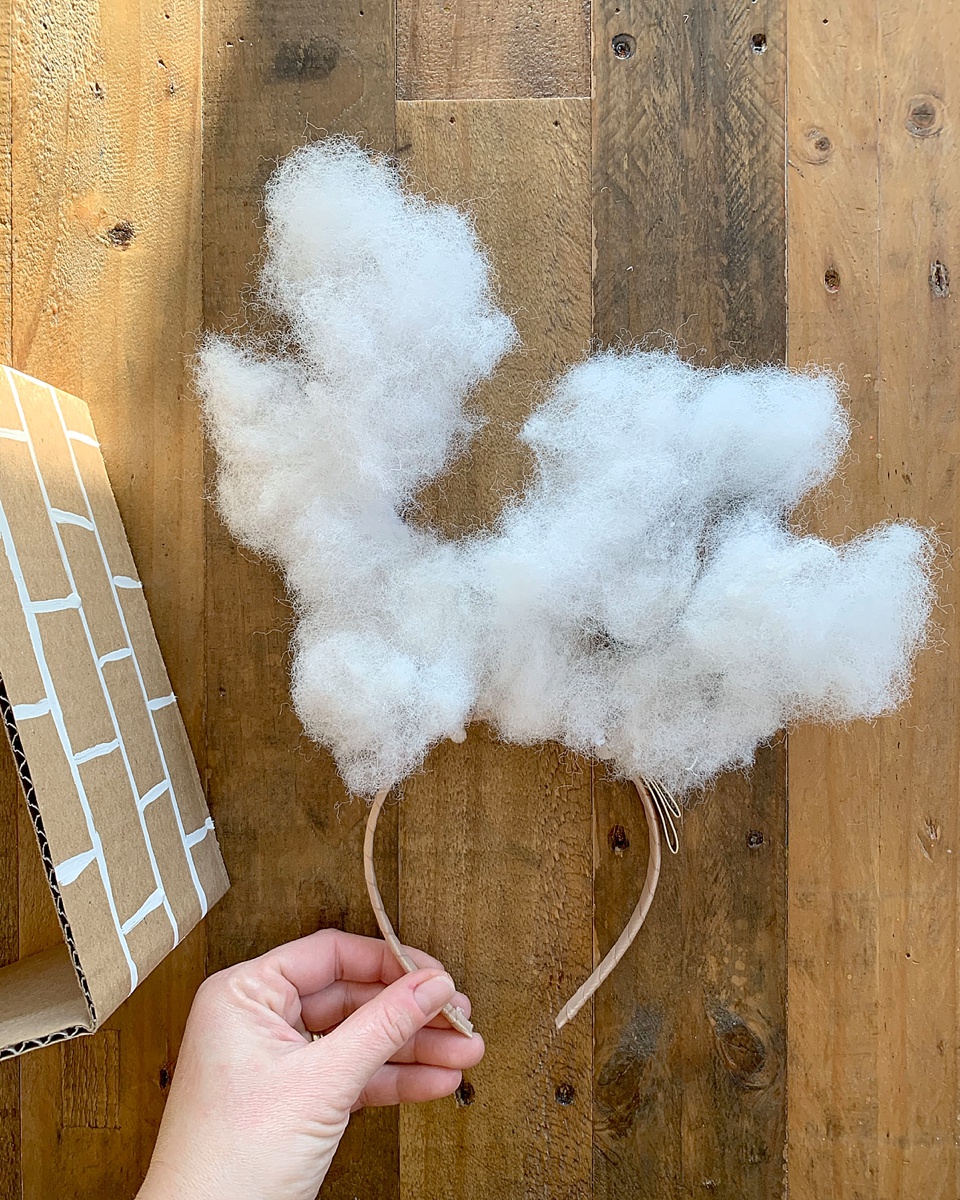 STEP FOUR: Make chimney neck collar + smoke headband
Using your headband, wrap some of the pipe cleaners around the headband leaving a long edge going "up". Do this a few times so that you can create a "base" to hot glue the ploly-fil smoke to. Add as much smoke as necessary to make it look like it's coming out of the chimney. Cut strips of cardboard (about 3-4″ in width) and glue or tape them together to make a square chimney neck collar. Then paint "bricks" on the collar.