How to make a felt Christmas bulb garland (or ornaments)
JINGGGLEEEE BELLLLLLLLLSSS!
Are your halls decked and your tree adorned yet? Because our house is in FULL SWING Christmas mode, and I. LOVE. IT! We are a colorful and fun kind of Christmas decor family so that means the more color and texture and whimsy, the better!

Today I am sharing the pattern for how to make these ADORABLLLLLLE felt Christmas bulbs! You can turn them into a garland or individual ornaments, both are cute and whimsical and colorful and so so so cute!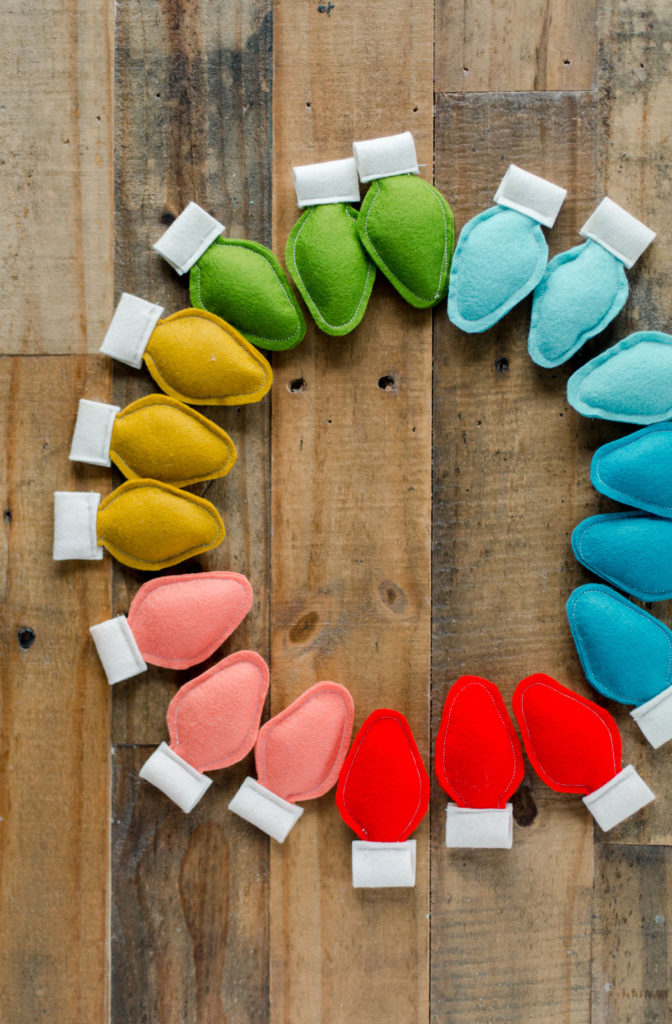 Trust me, you will *FOR SURE* want to make these in EVERY shape and color and size and hang them from every corner, tree branch and mantle this holiday season. I mean……..right?!?!!
Supplies:
Felt in various colors
White felt for tops
Poly-fil or stuffing
Coordinating thread for sewing
Ribbon, string, thread or twine for stringing
Instructions:
Download the PDF Pattern HERE!
Cut 2 of lightbulb shape from your felt color of choice. Cut 1 rectangle in white felt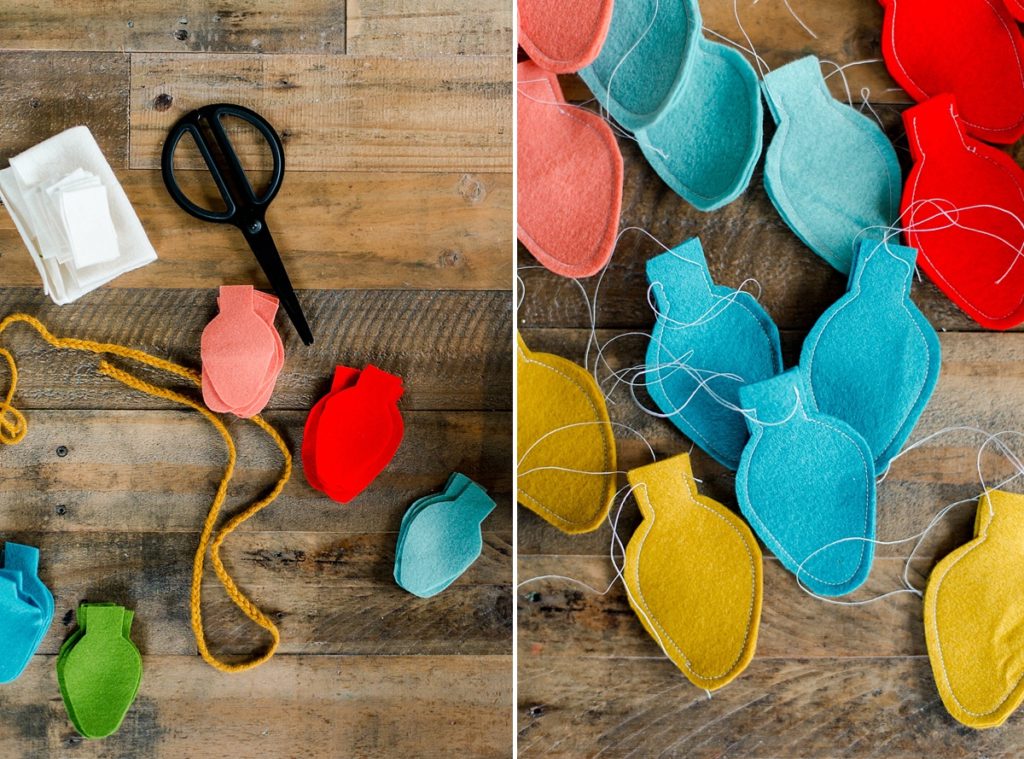 3. Starting about 1/4" down below the top, begin stitching the outer edge of 2 ornament shapes together. Backstitch at each end so that the stitches don't tear out when stuffed.

4. Stuff a small amount of poly-fil into the bulb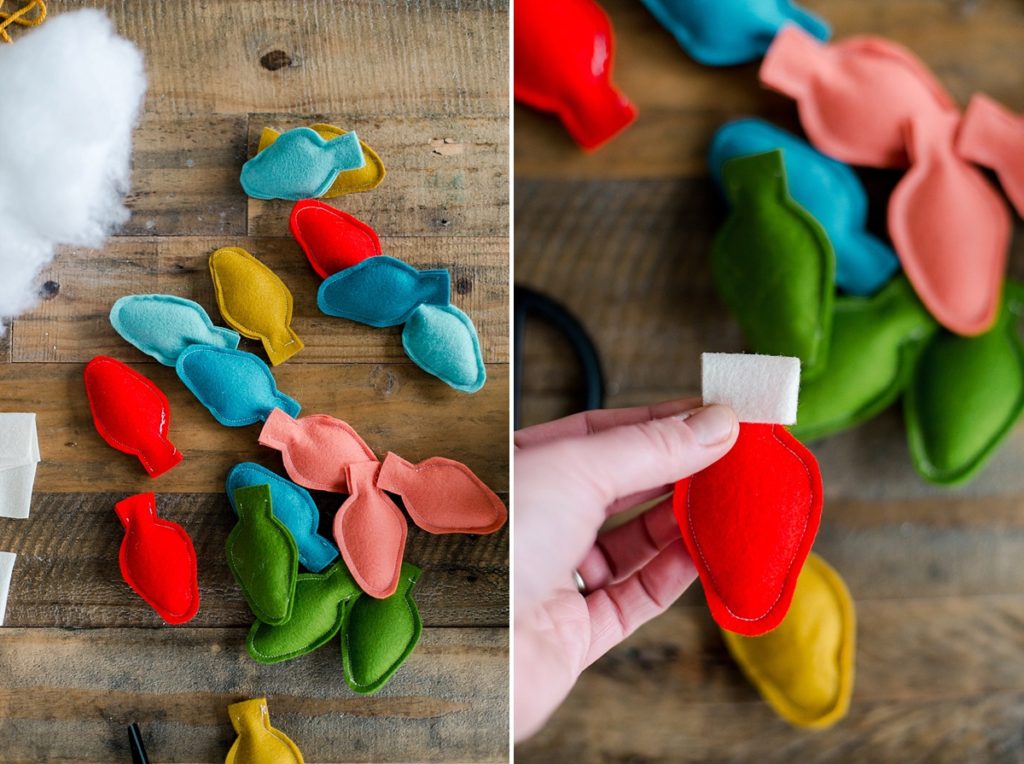 5. fold the white rectangle in half and fold over the top rectangle portion of the bulb. Stitch along the bottom-most edge over the bulb and both sides of the white top.
6. With ribbon, string, thread or twine string individually to make an ornament or string multiple bulbs together to make a garland! 🙂