Week five : 4th of July tie-dye ice cream sammie!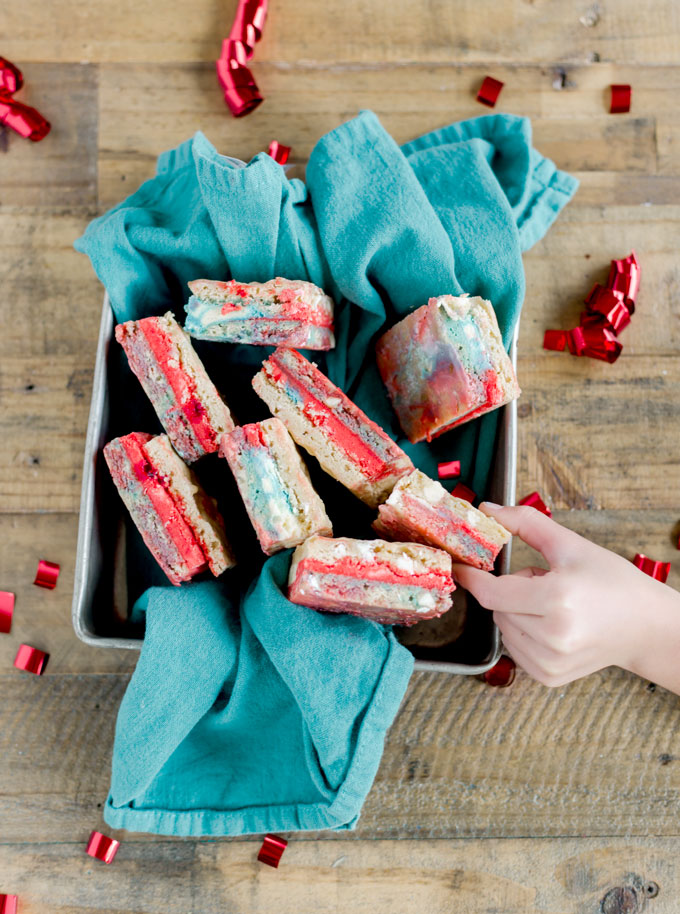 OK! So if you are anything like me, you LOVE the red, white, and blue, America's birthday and basically any reason to wave the flag and get dressed to the nines and watch some fireworks and BBQ with friends and family all week long! I mean, right?!? It's like the quintessential summer to-do, eh?! 🙂 SOOOOOOO this week, Zeke and I (and his friend Lilia) tried a super fun technique to try and "tie-dye" the inside of an ice cream sandwich. Let's just say that these were SO SO SO fun and so easy and ended up VERY tasty! 🙂 Today, we give you the July tie-dye ice cream sammie (with a blondie)!!!!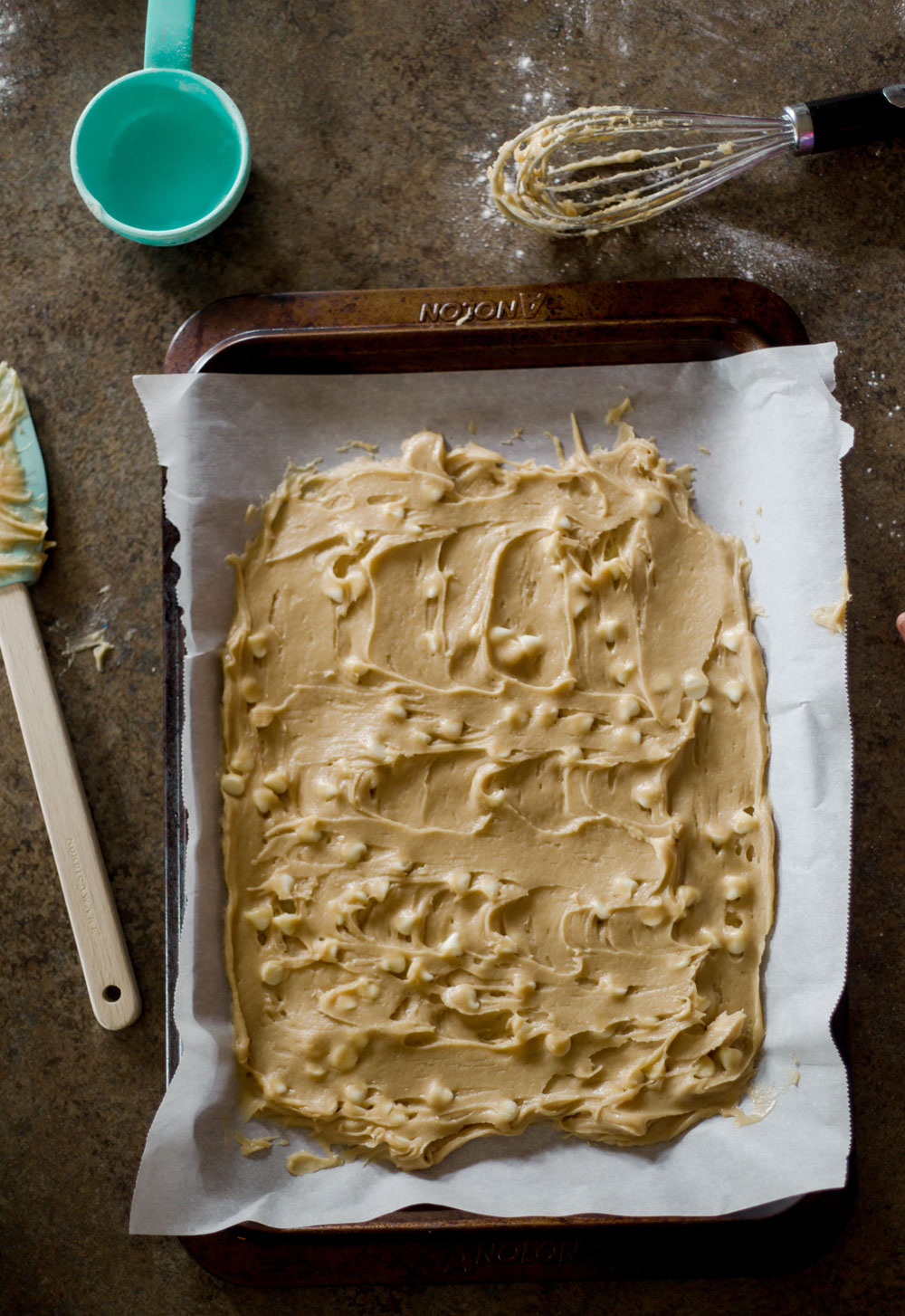 When you head to a BBQ or a party, you want something easy and festive, right? SO! We decided on a blondie for the "cookie" because we can make them in a "sheet" which is easier to make, transport and cut up upon arrival! And let me tell you, that these blondies are yummy and SO easy to make. I like anything that requires little clean up and these guys are the TICKET! 🙂 They contain only a handful of ingredients (that you will SO likely find lying around your house without an extra trip to the grocery store) AND you can mix them up in ONE bowl (aka: less cleanup)! BINGO!
AND, for the record, I would eat these blondies even without the ice cream inside. They are THAT good! 🙂
Check out the full recipe below, and AS ALWAYS I've included a Pinterest graphic if you want to pin this and save it for later! 🙂 HAPPPPPPPPY BIRTHDAY AMERICA, I sure do love celebrating you! 🙂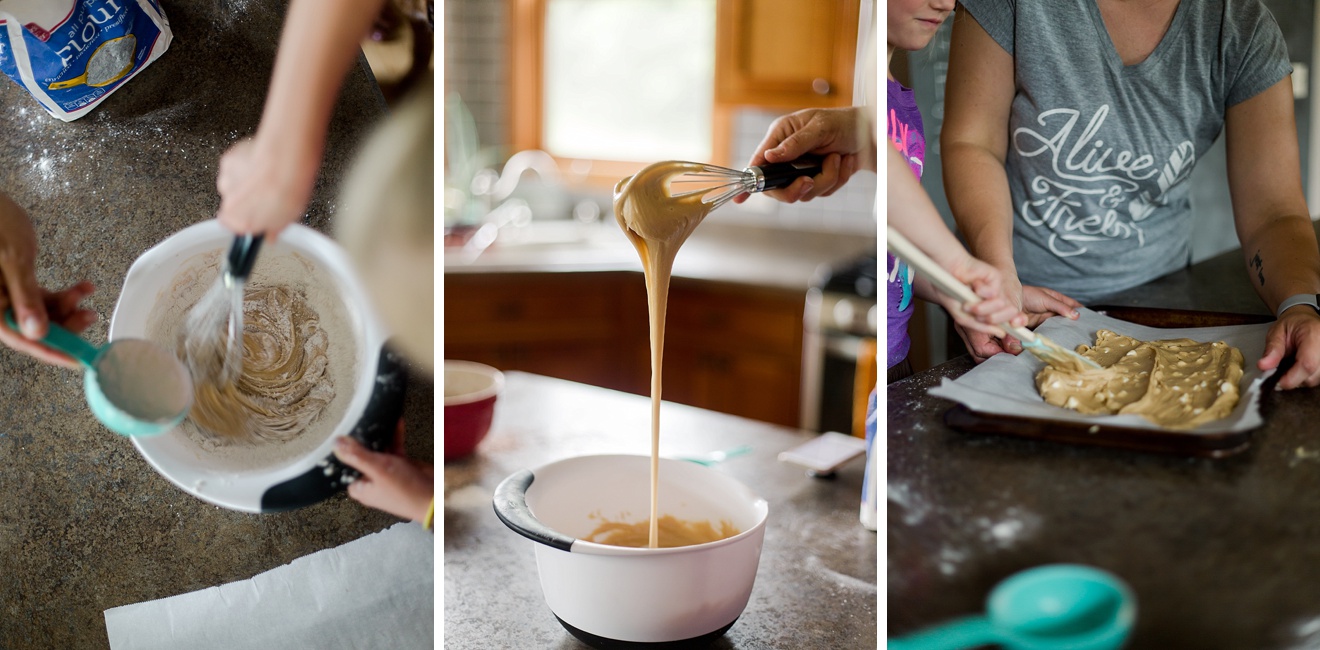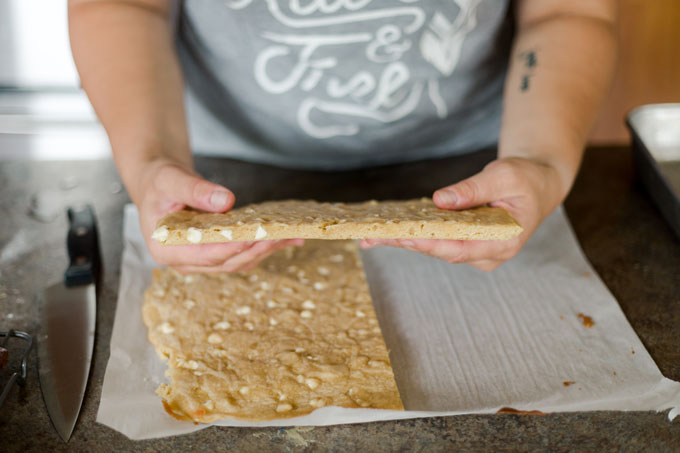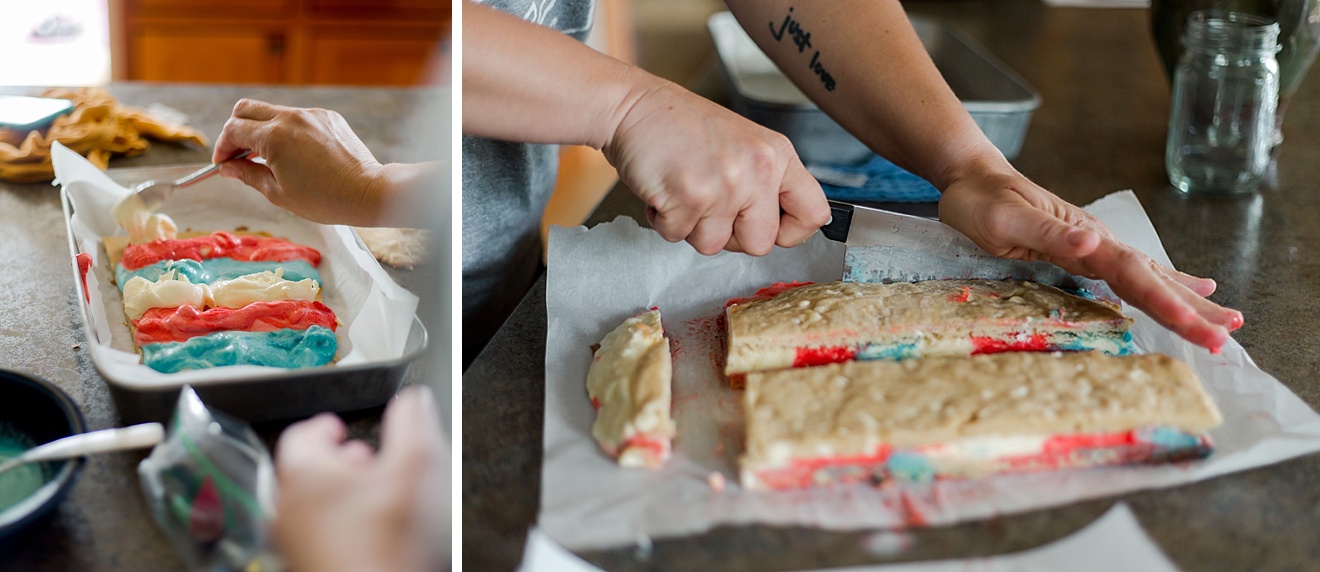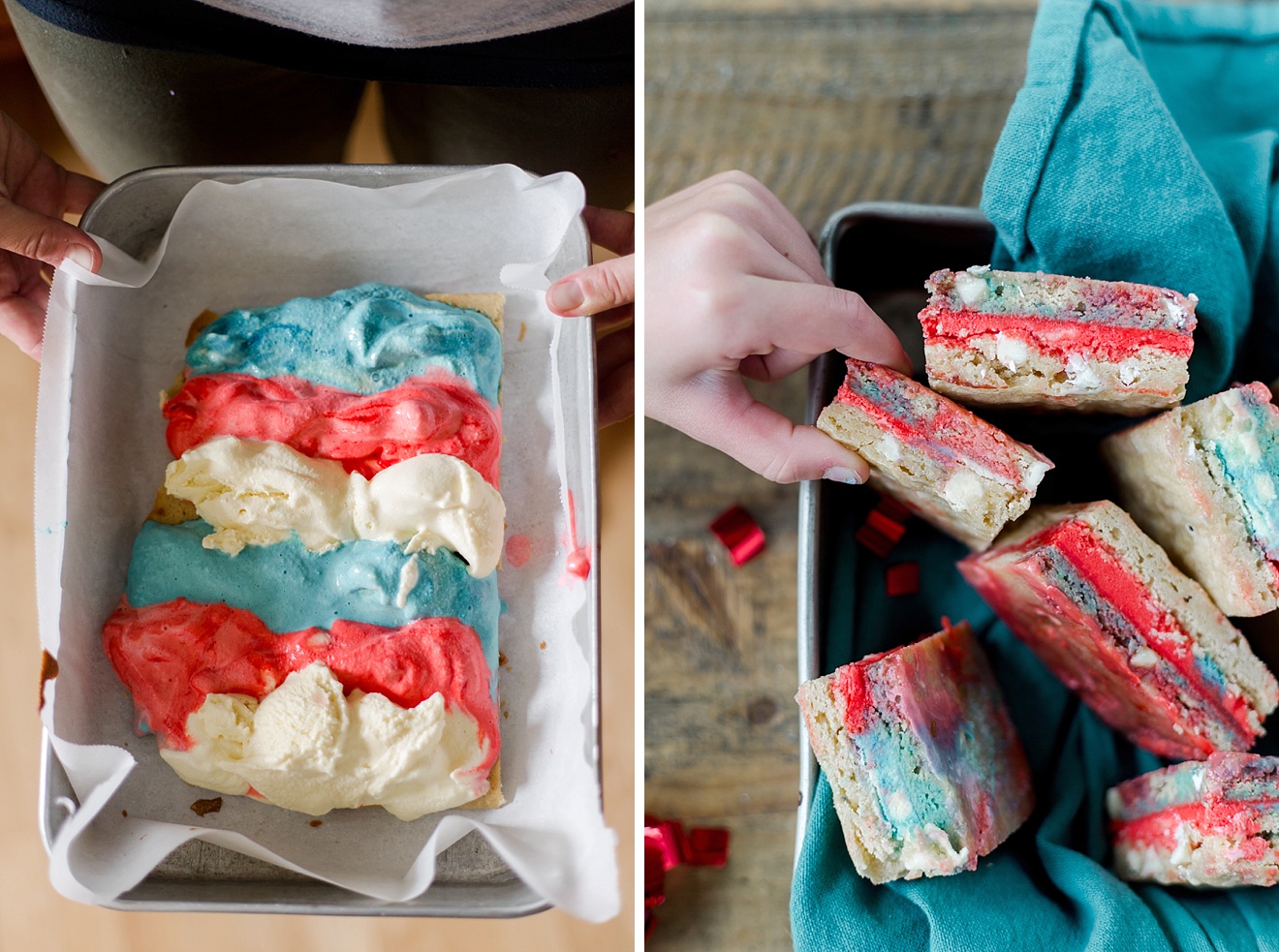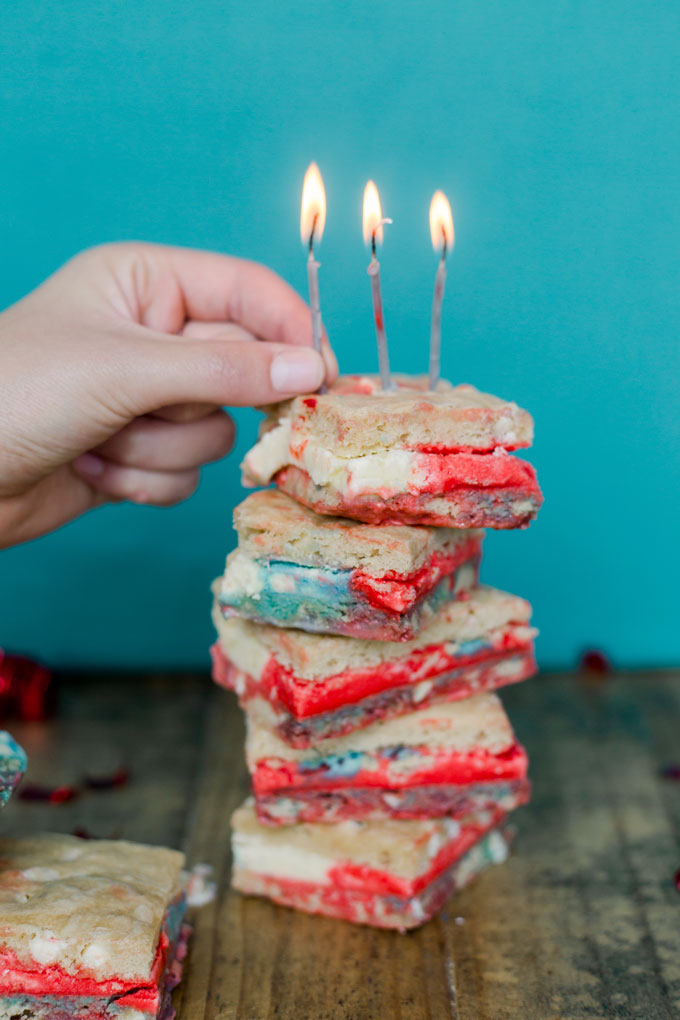 4th of July tie-dye blondie ice cream sammies
The delicious and most wonderfully colorful red, white and blue ice cream sammie dessert with white chocolate blondies!
Ingredients
Vanilla Ice Cream
2

cups

cream

1

cup

milk

2/3

cup

sugar

1

tbs

vanilla bean paste

1/8

tsp

salt

6

egg yolks

red and blue food coloring
Blondies
1

stick unsalted butter

melted

1

cup

lightly packed dark brown sugar

1

large cold egg

1 1/2

teaspoons

vanilla extract

1/8

teaspoon

kosher salt

1

cup

all-purpose flour

1

cup

of white chocolate chips
Instructions
Make ice Cream:
In a small pot, simmer cream, milk, sugar, and salt until the sugar and salt dissolves (approx 3-5 min).

In a separate bowl, whisk together the 6 egg yolks until combined

When the mixture on the stove is ready, add about 1/3 of this hot mixture to the whisked egg yolks whisking constantly as to not curdle the yolks. Then whisk the yolk mixture back into pot with cream. Return the pot to the stove, add in the vanilla and keep on stove until the mixture reaches about 170 degrees (or thick enough to coat the back of a spoon)

Strain the hot mixture through a fine strainer into a bowl, then cool mixture in the fridge for about 4 hours, or until cool.

Churn in your ice cream maker according to the machine's instructions. Then put back into freezer and freeze until desired hardness (we want this thick but still soft enough to color with food coloring)
Make Blondies:
Heat oven to 350 degrees and Line a "jelly roll" baking pan with parchment paper

In a medium bowl, stir melted butter and brown sugar until blended. Add the egg, vanilla and salt then stir vigorously until smooth. When the batter looks well blended, add the flour and stir until fully incorporated, then mix together for another 30-45 seconds vigorously until super well combined! The batter will be thick, but you want to see the batter pulling away from the sides of the bowl. Then stir in the white chocolate chip

Spread the batter evenly in lined pan about 1/4 inch thick. The batter likely won't reach the sides as shown in the photos above. Bake 12-14 minutes until a toothpick inserted into the middle comes out relatively clean, the edges will strat to get slightly brown as well. Coo
Assembly:
Take your sheet of blondies and cut in 1/2. One side will become the top and the other, the bottom.

Measure out the ice cream into 3 portions, into 3 bowls. Drop food coloring of red into one bowl, food coloring of blue into another and leave the last bowl plain vanilla. You will have to work quickly to get the ice cream colored so that it doesn't melt too much. I have found that melted ice cream re-freezes into a strange, milky texture and flavor! 🙂 I used 10-15 drops of red and 8-12 drops of blue to get the color rich!

With the parchment paper in the bottom of a metal cake pan, place 1 of the blondie halves. Then make ribbons of the ice cream, alternating red, white and blue until all the ice cream is used or the entire surface of the blondie is covered. swirl the ice creams together a bit with a toothpick or knife to get the "tie-dye" effect. Place the other blondie half on top and place back into the freezer.

Once the blondie bars are frozen, take them out and cut with a sharp knife. Cut the raw edges off to make a straight edge and then cut them into 8-10 square bars! 🙂

Eat and share with everyone you love! 🙂