a back-to-school worthy, kids-friendly french toast recipe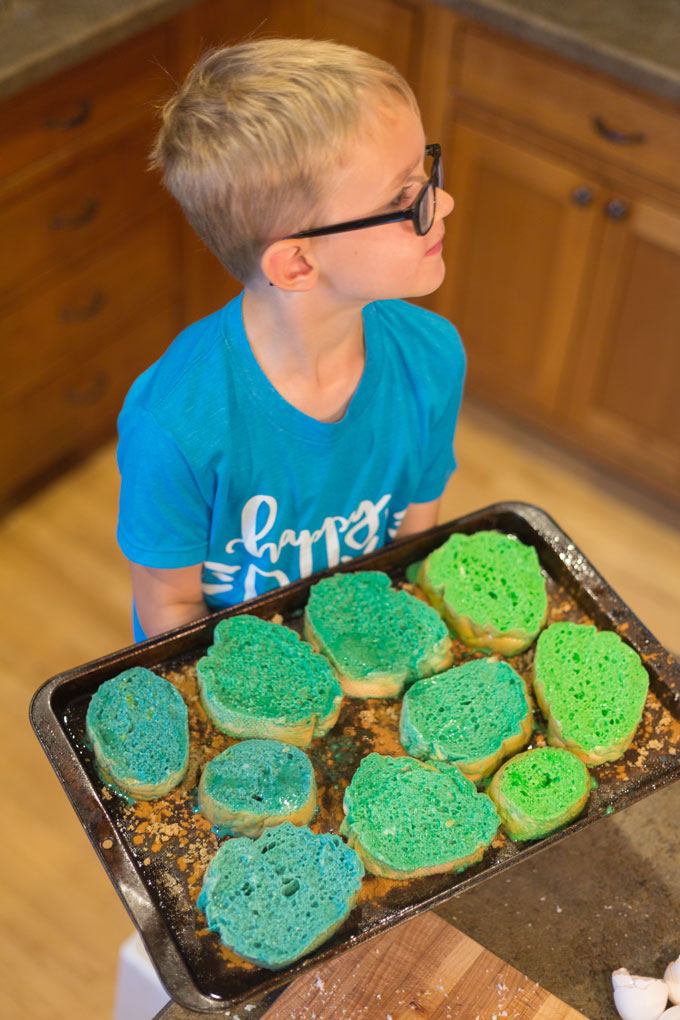 I wanted to make a breakfast that was fun and full of joy for Zeke's first day of Kindergarten…ya know, to cheer him on and send him out into the world of school with gusto and excitement! 🙂 And because I secretly wanted to hold onto the last fleeting seconds of life before we entered into the school routine! And what better way to celebrate than FRENCH TOAST?? But I wanted to add a twist…..a little pinch of joy to the recipe to make it extra special and fun…..so today, I am sharing our YAY ombre french toast recipe that is *sure* to make any morning a little brighter! 🙂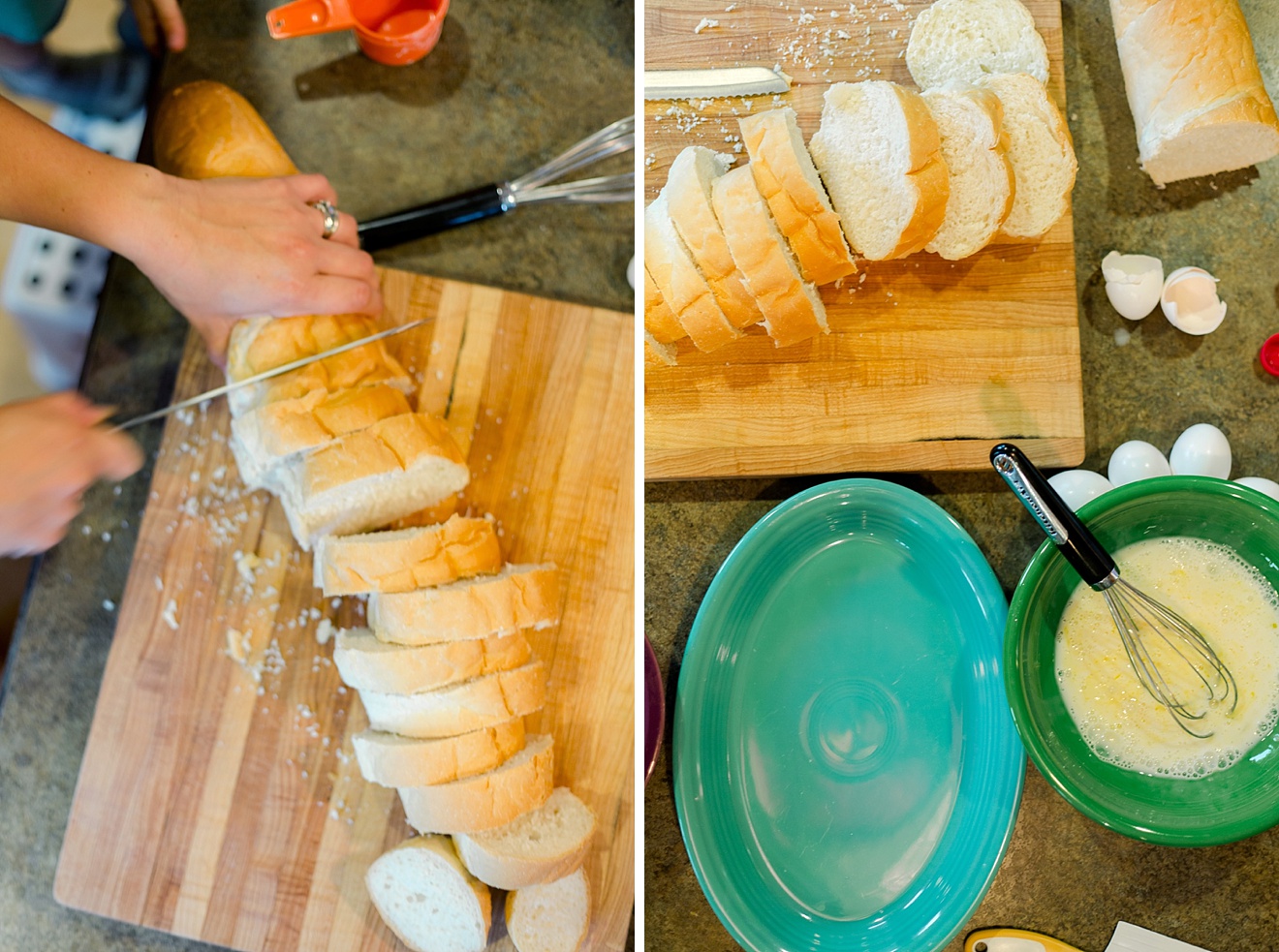 Zeke's favorite color is blue (well, today it is….he often has an array of "faves")! Soooo I decided to color our french toast in OMBRE blue tones. First we sliced up the bread, mixed up the dunking mixture and then chose the tones of blue! 🙂 I referenced my knowledge of egg-dying from Easter for this and kinda eye-balled it so that we had a nice array of colors! 🙂 
*Thanks McCormick for making awesome food coloring colors to dye with! 🙂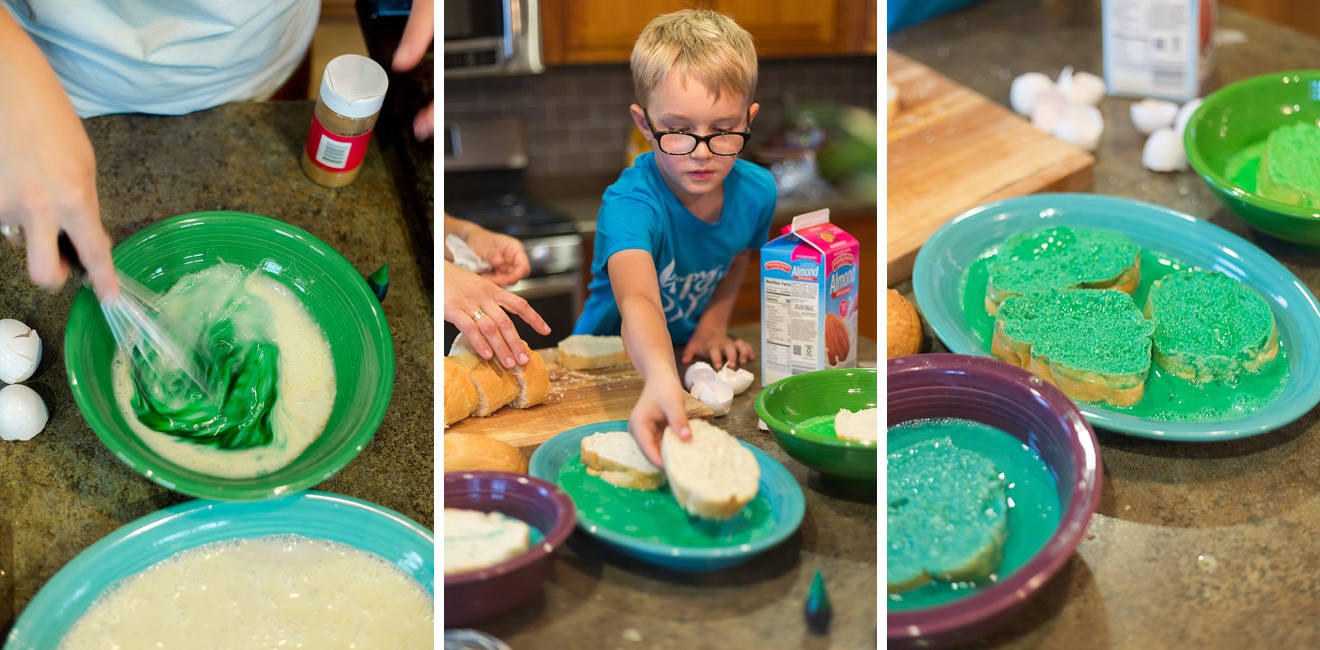 Here is our color recipe in drops of food coloring that we added to the egg/milk/almond extract mixture:
BLUE – 20 drops of blue
TEAL – 10 drop of green + 10 drops of blue
GREEN – 20 drops of green + 5 drops of yellow
And I chose to bake the french toast so that they all got done at the same time. Ya know the issue when you're making french toast or pancakes and finish one at a time, while kids are screaming for more in the background because you can't make them fast enough and then when it comes time to sit down to eat, your plate of food is cold?!?! Nope, just me??? 🙂 WELLLL, this baked french toast recipe is *the way* to go in my opinion because it means that it all gets done at the same time and everyone can eat as a family! 🙂 #winwin in my book!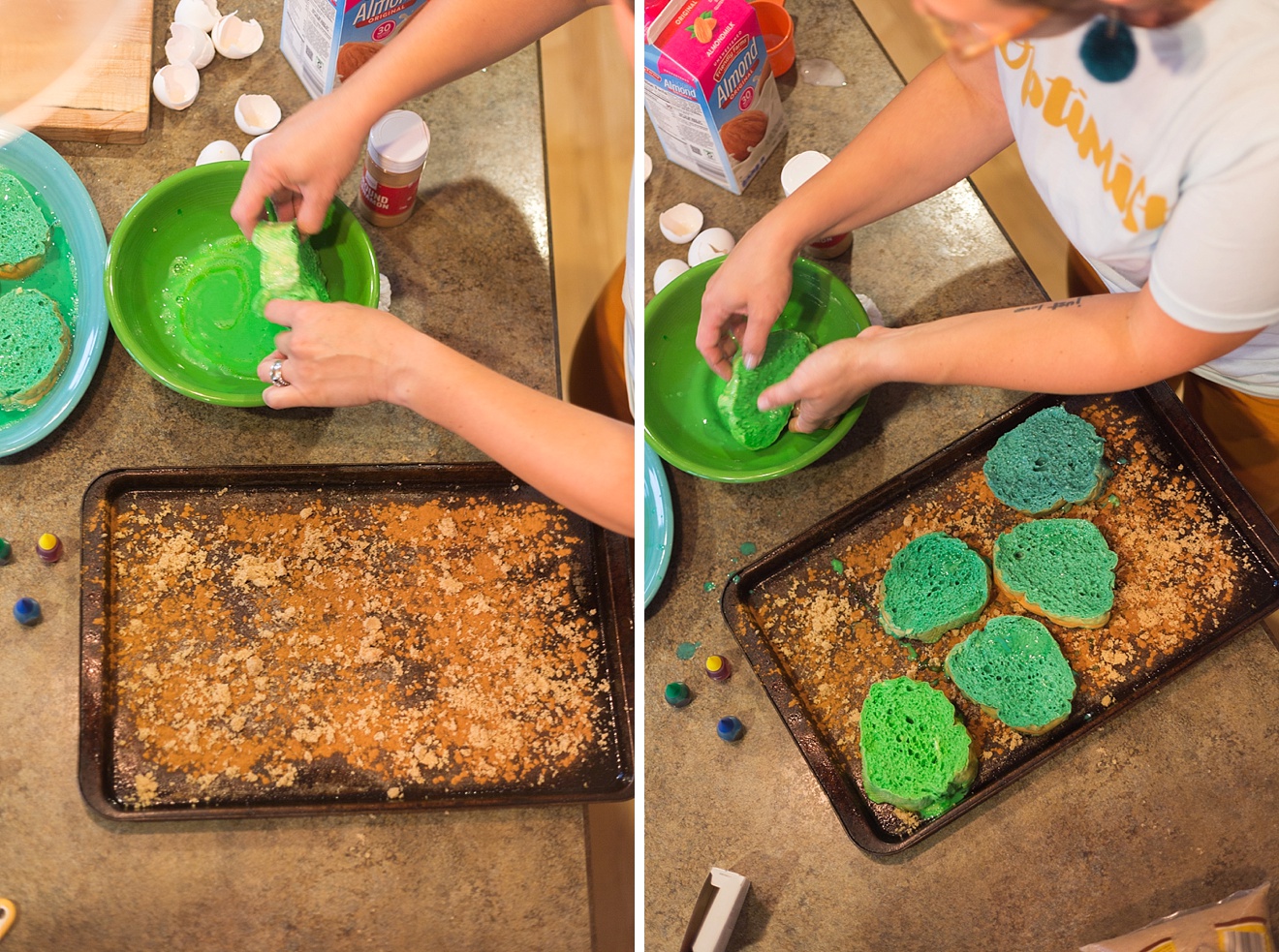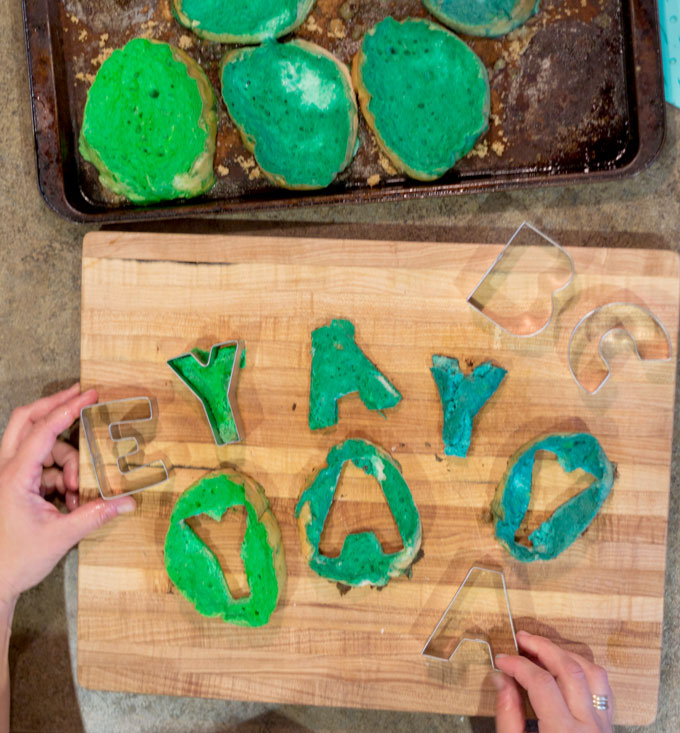 Have fun making this yummy, kid-friendly, ombre, YAY, baked french toast recipe. And promise you will snap some pics and tag me on social media so that I can see????? K? K! 
HAPPY BRUNCHING everyone! 
And happy first day of school to all you kiddos out there! Go conquer the world or the playground! 🙂
Easy, cinnamon, baked, OMBRE french toast!
Ingredients
1

loaf of french bread

6

eggs

3

cups

Milk

(we used almond milk)

Almond extract

Brown Sugar

Ground Cinnamon
Instructions
1. Preheat oven to 350 degrees and slice up french bread.

2. In 3 separate bowls (or deep dishes) mix together 2 eggs, 2/3 cup milk and a splash of almond extract, then mix in the coloring per the notes above (or in any color combo you want to). Place slices of bread into each mixture for 2-3 minutes per side, enough time to soak in all of the goodness! 🙂

3. Spray a metal baking pan with non-stick spray. Sprinkle a generous sprinkle of cinnamon and brown sugar across the bottom of the pan so that it coats the pan and becomes the crunchy, yummy goodness under each piece of french toast. Then lay the soaked bread slices onto of the cinnamon and sugar.

4. Bake at 350* for 25-30 minutes or until the bread slices are firm. Serve with butter and syrup and a whole heap of love! 🙂