Moms encouraging Moms scavenger hunt!
This project is in partnership with Walmart Photo and their (super fast) same-day photos!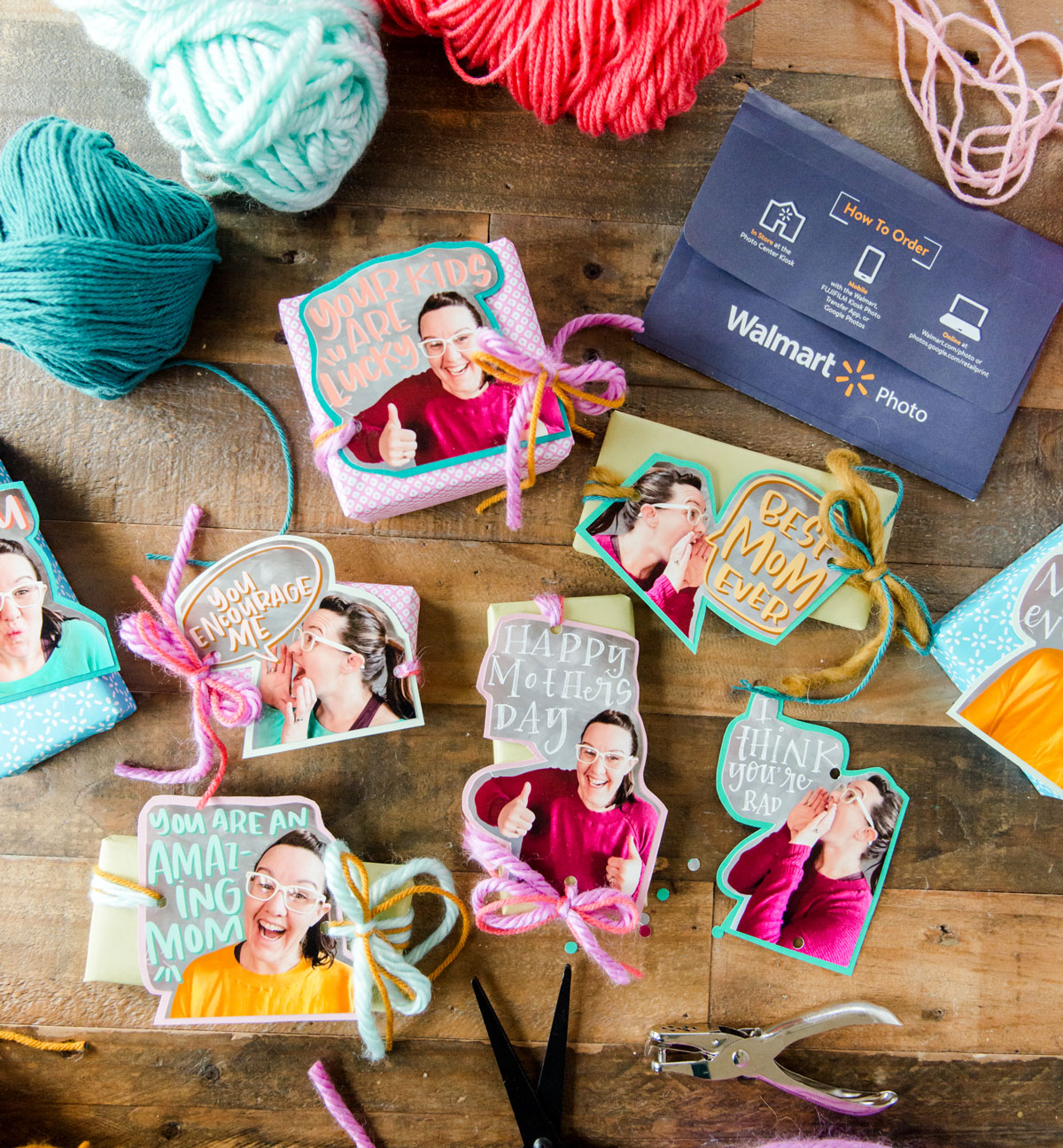 I am a sucker for finding any reason to add a little "fun" or spunk to life (I don't think I'm alone in that, eh?!) I'm not talking about anything expensive or elaborate either….rather finding simple, meaningful ways to celebrate the little (and big) things! Ya know, like pink oatmeal on Valentine's morning or flower shaped pancakes for the first day of spring, orrrrr an easy way to celebrate the Mom-friends in your life that encourage + inspire you! This year, with all that life has thrown our way, I am proposing a way for Moms to encourage Moms this Mother's Day: A Mother's Day scavenger hunt! 🙂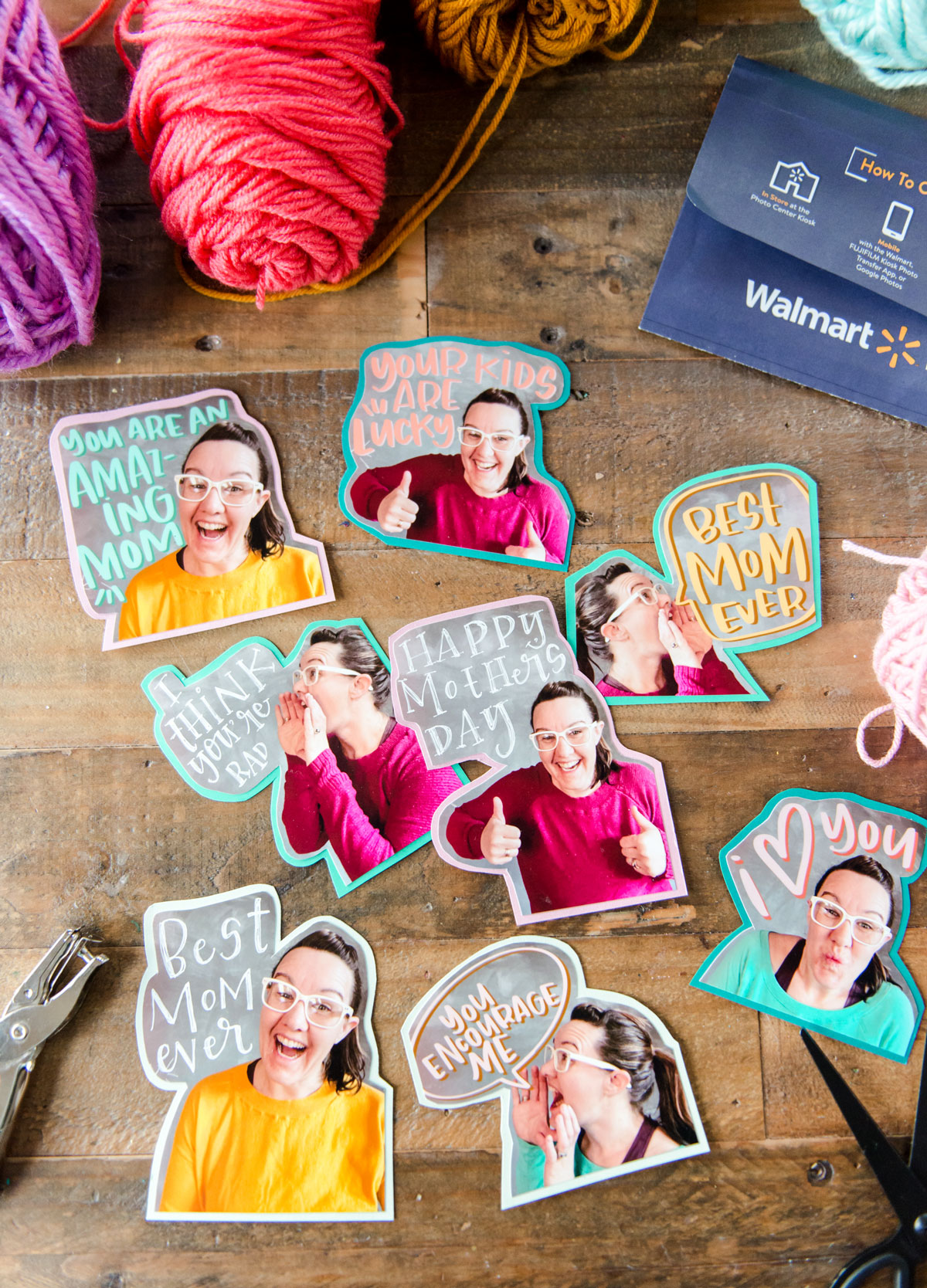 This scavenger hunt can be done inside or outside and you can even make this a whole day activity by making a treasure-hunt map filled with mom-loving clues (perhaps even around the neighborhood)! 🙂 All you need is a few simple items, including some colorful + happy photos from Walmart Photo (at their unbeatable $0.09 price point for 4×6 prints) and you are SET!
ANNNND this can even be done "virtually"! Think about putting together all of these fun goodies + treats and dropping them off at your neighbor's or bestie's house and asking one of the kids or family members to hide them! I would be *elated* if I found this at my doorstep….this is another excuse to love on your favorite friends, Mother figures or any Moms that inspire you on the daily! 🙂
MATERIALS:
Photo prints of you OR you and your Mom-friend (I printed 4x6s, they were large enough so you can see faces, but not too huge to cut the hearts/shapes from)
Colored cardstock or construction paper in spring-like colors
A white gelly pen (found in the school-supply isle at your local Walmart)
Ribbon, string or twine for tying
A handful of small treats, trinkets or treasures for hunting (chocolate, obvi) – we found a handful of awesome stuff in the party supply section at Walmart 🙂
Scissors + a hole punch
Glue stick (or regular school glue)
Optional wrapping paper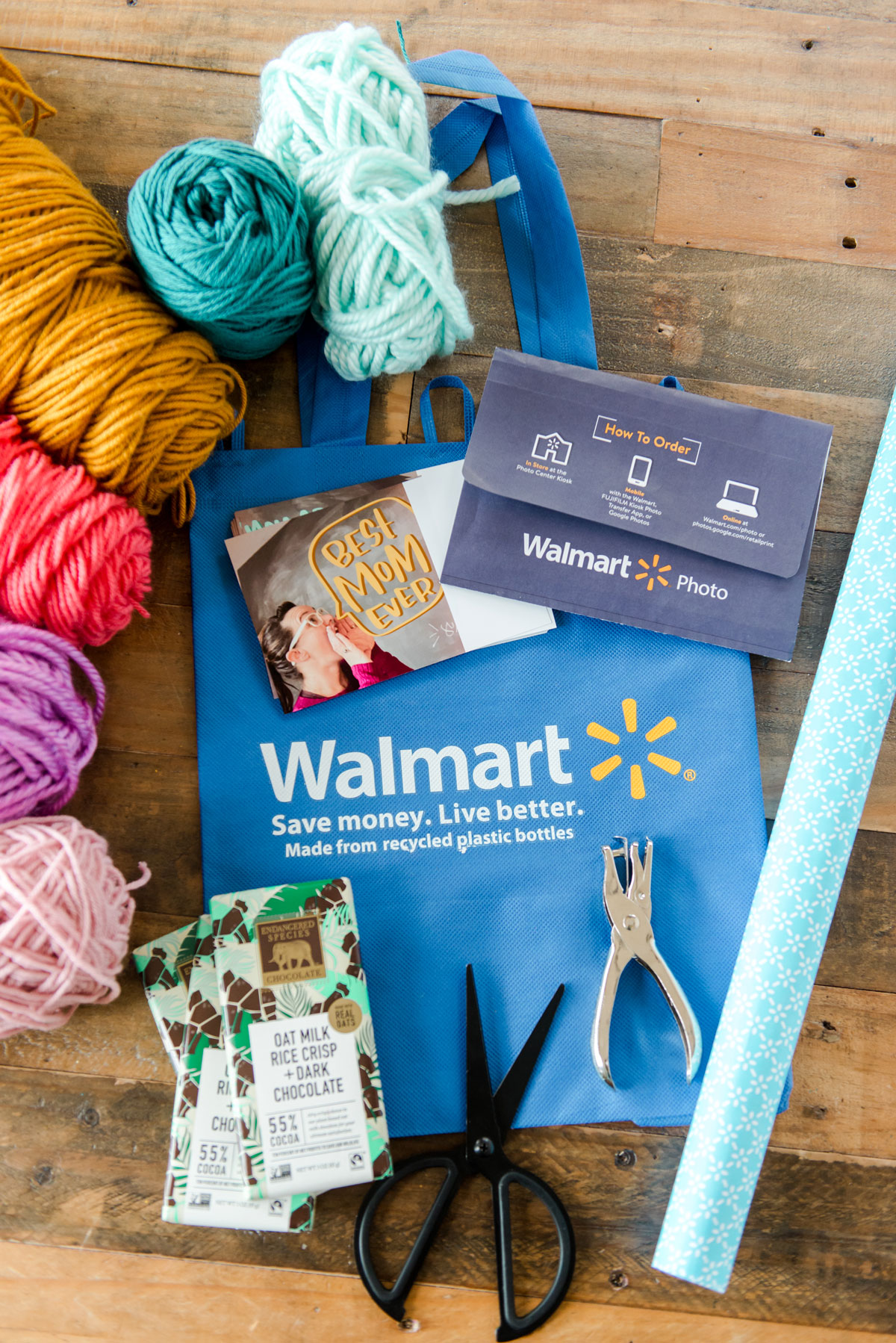 INSTRUCTIONS:
Go through your phone or computer and choose photos to print for the hunt. I snapped a few photos of myself quickly on my phone, but feel free to choose favorite memories, moments or group selfies of you and your Mom-friends to use as well (this could be a fun way to reminisce on old trips or get togethers)! 🙂
Then upload and print to Walmart Photo for same-day printing (I'm telling you, it's SO FAST!!)
2. Doodle or letter some phrases, sayings or personal encouragements on the prints themselves. I found that the white gelly roll gel pens work PERFECTLY on the Walmart same-day photo prints. And they look "sketchy" and cute against the darker background! 🙂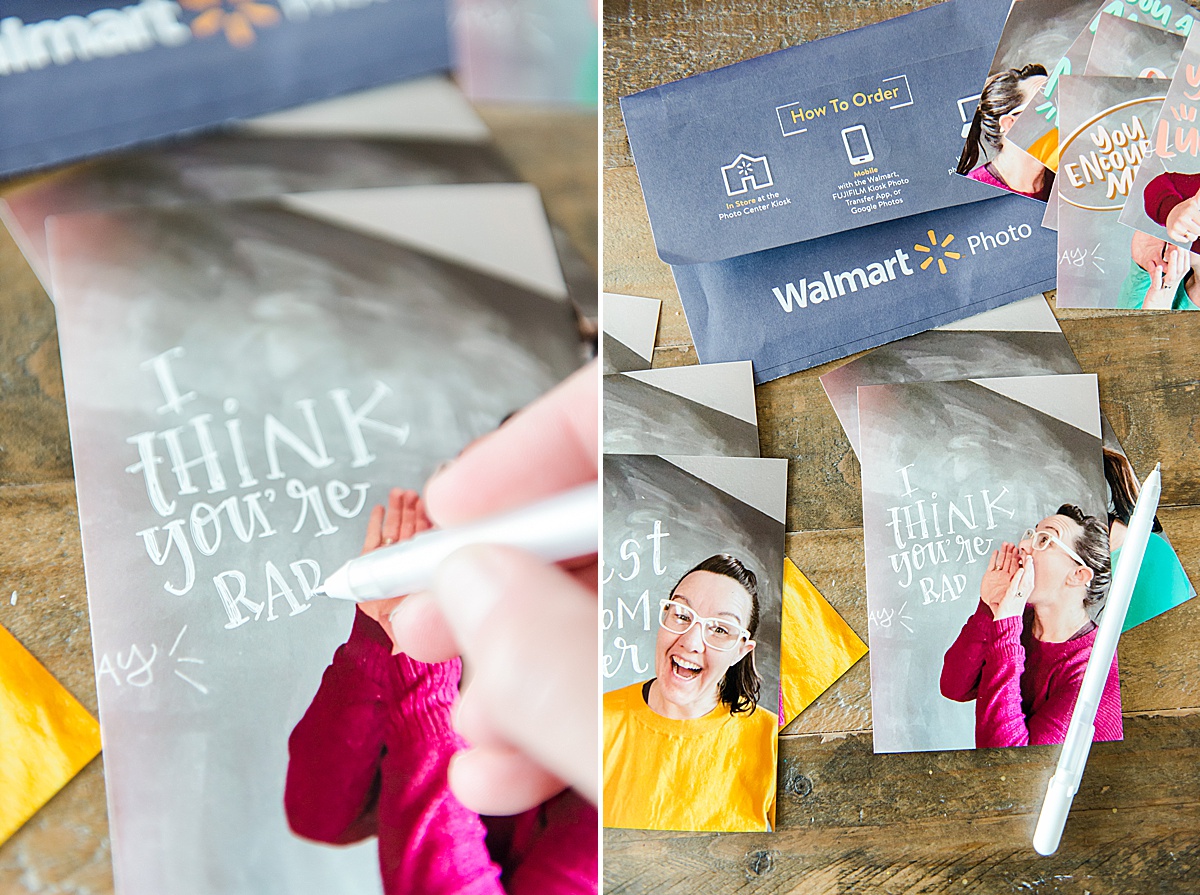 3. Cut out your photos in whatever shape suits the photo (I just cut around my face + lettering leaving a little "border"). Then, using a glue stick, "mount them" onto your cardstock or construction paper leaving the color of the paper showing around the outside edge of the photograph.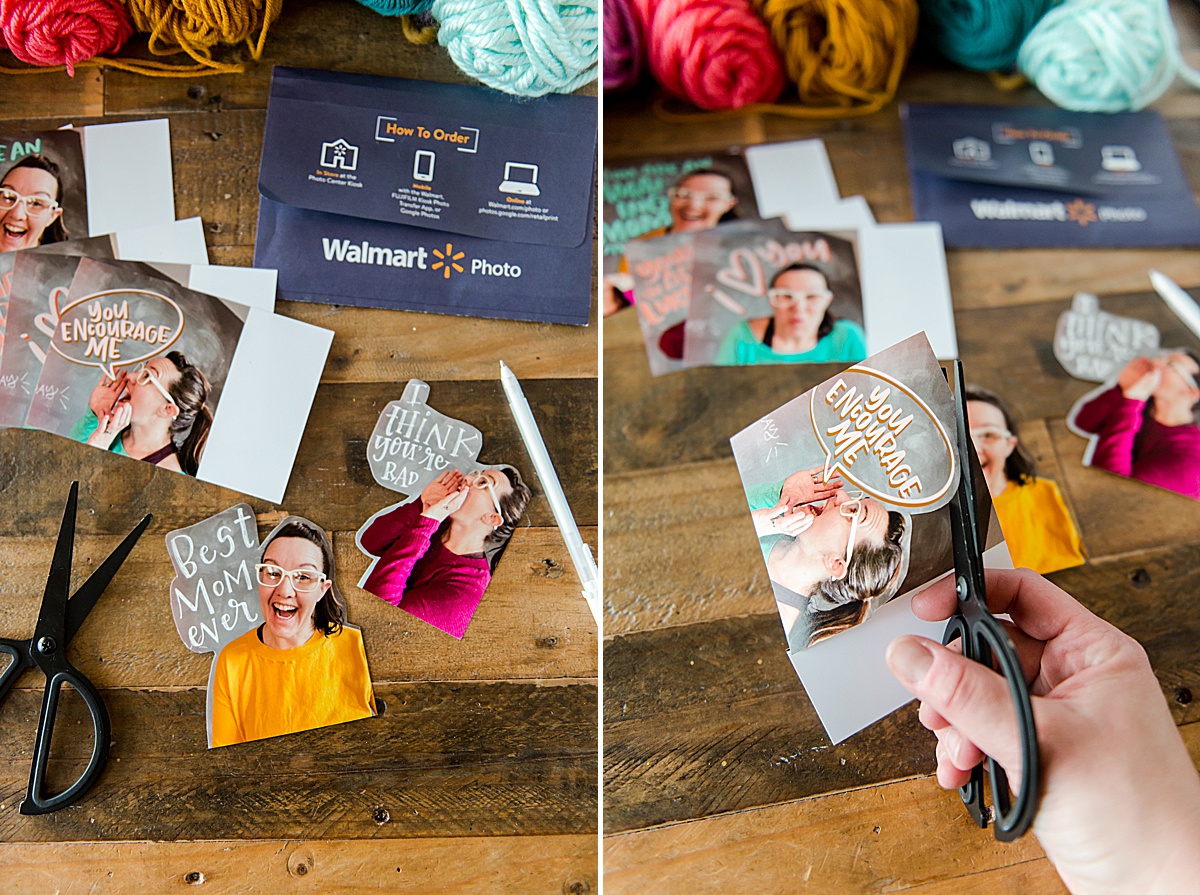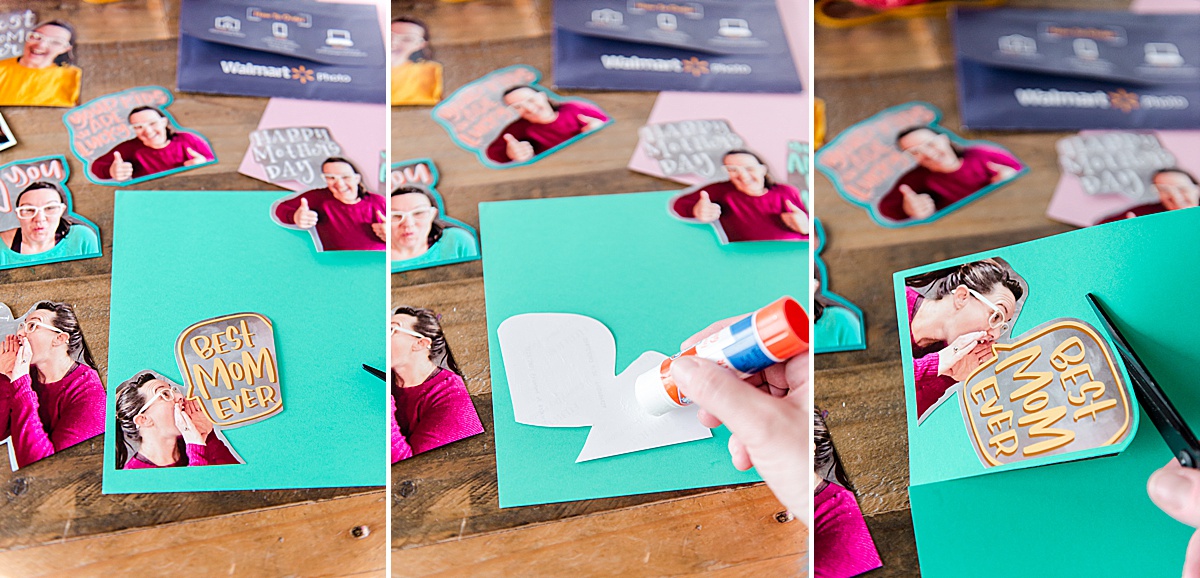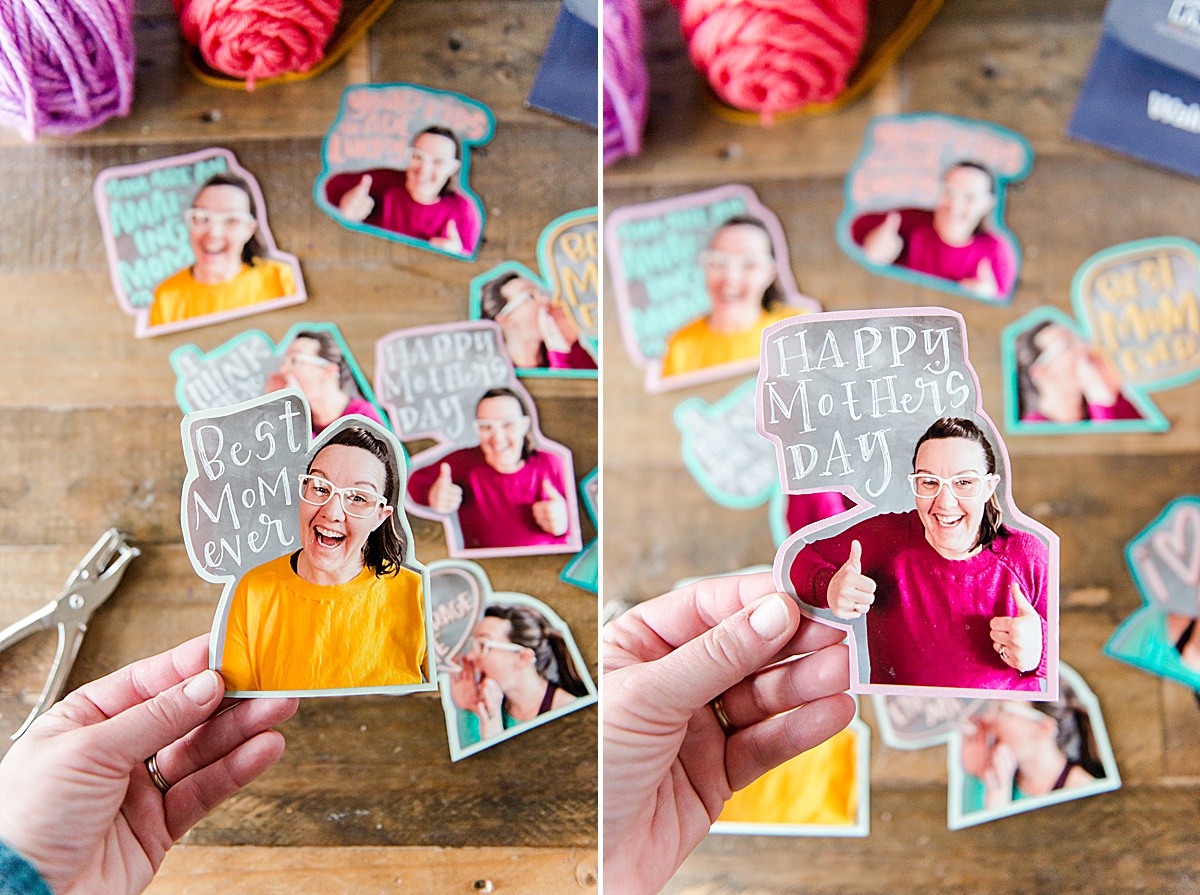 4. Wrap your gifts or treasures (you certainly don't have to, but it can add to the suspense and fun) 🙂 Then punch a hole on each side of your photo shape, insert some string or twine and, like a gift tag, attach to each of your treasures.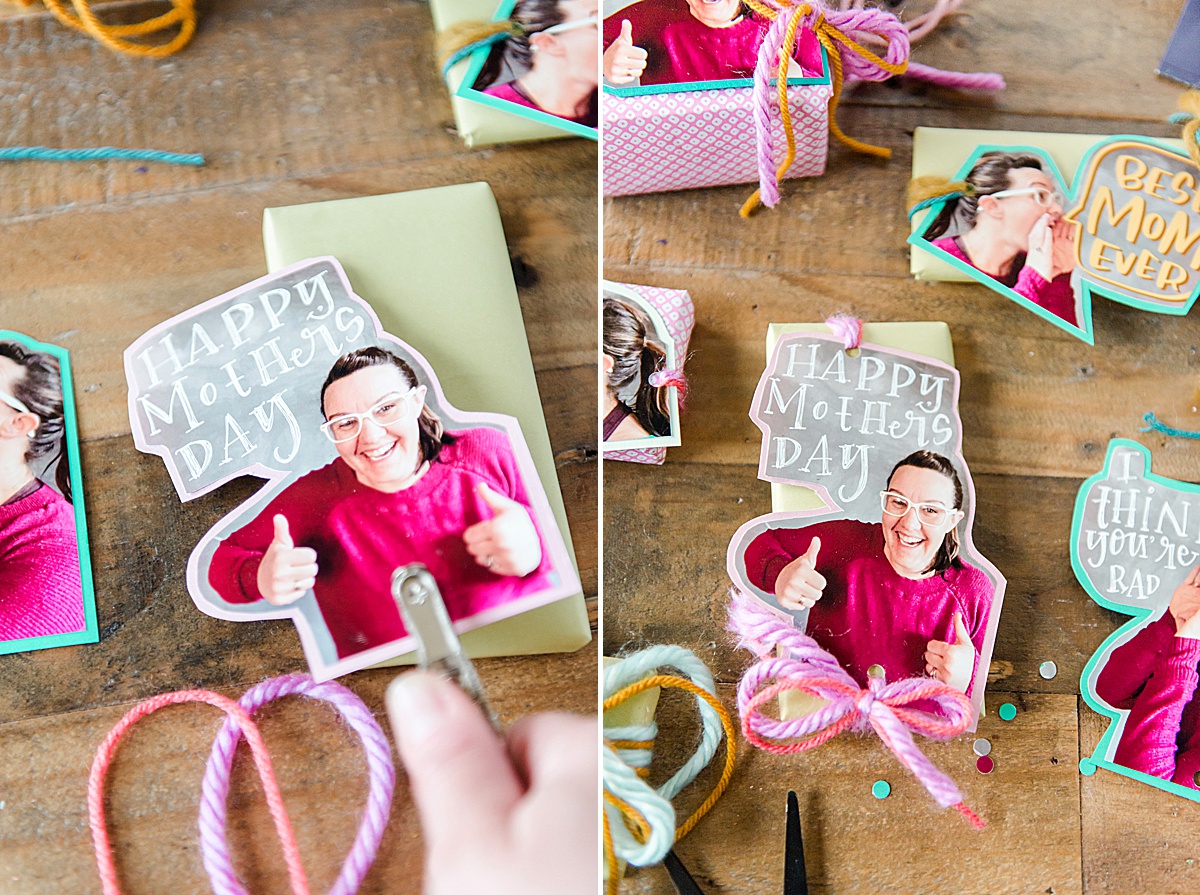 5. Hide the gifts around the yard or home like a little scavenger hunt for your Mom-friends or even bundle everything up in a little basket and leave it on their front porch! Feel free to get extra creative if you want and draw out clues or a springtime treasure map.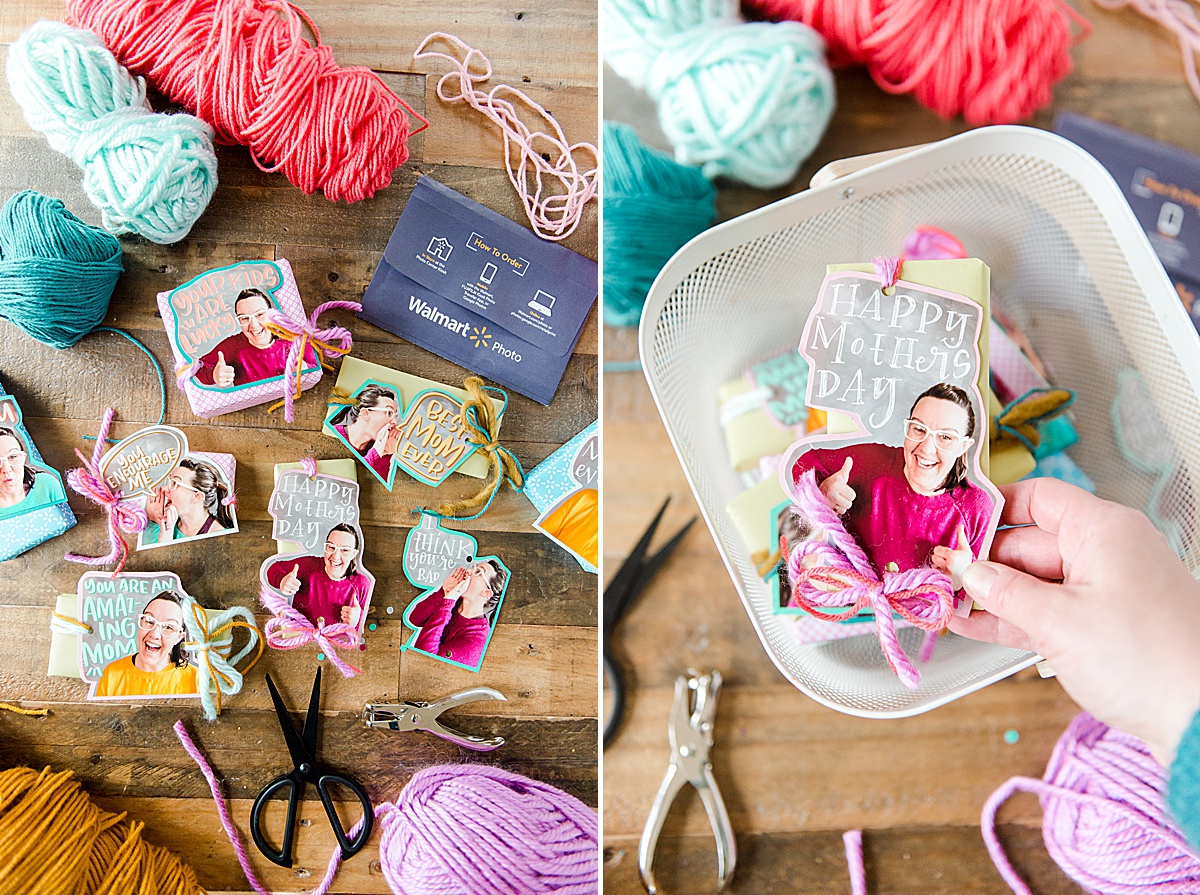 And MY FAVORITE THING about this whole project: these hand lettered photographs from the scavenger hunt can be saved and turned into encouragement cards when those momming-days get extra hard. Tack them in your closet, tape them up in your car or even on the fridge for daily doses of love and support! 🙂 If this past year has taught me ANYTHING, it's that community and encouragement is GOLD! I hope this project is a way to usher in some of that for your Mom-friends or any other Mother figure in your life as a fellow parent!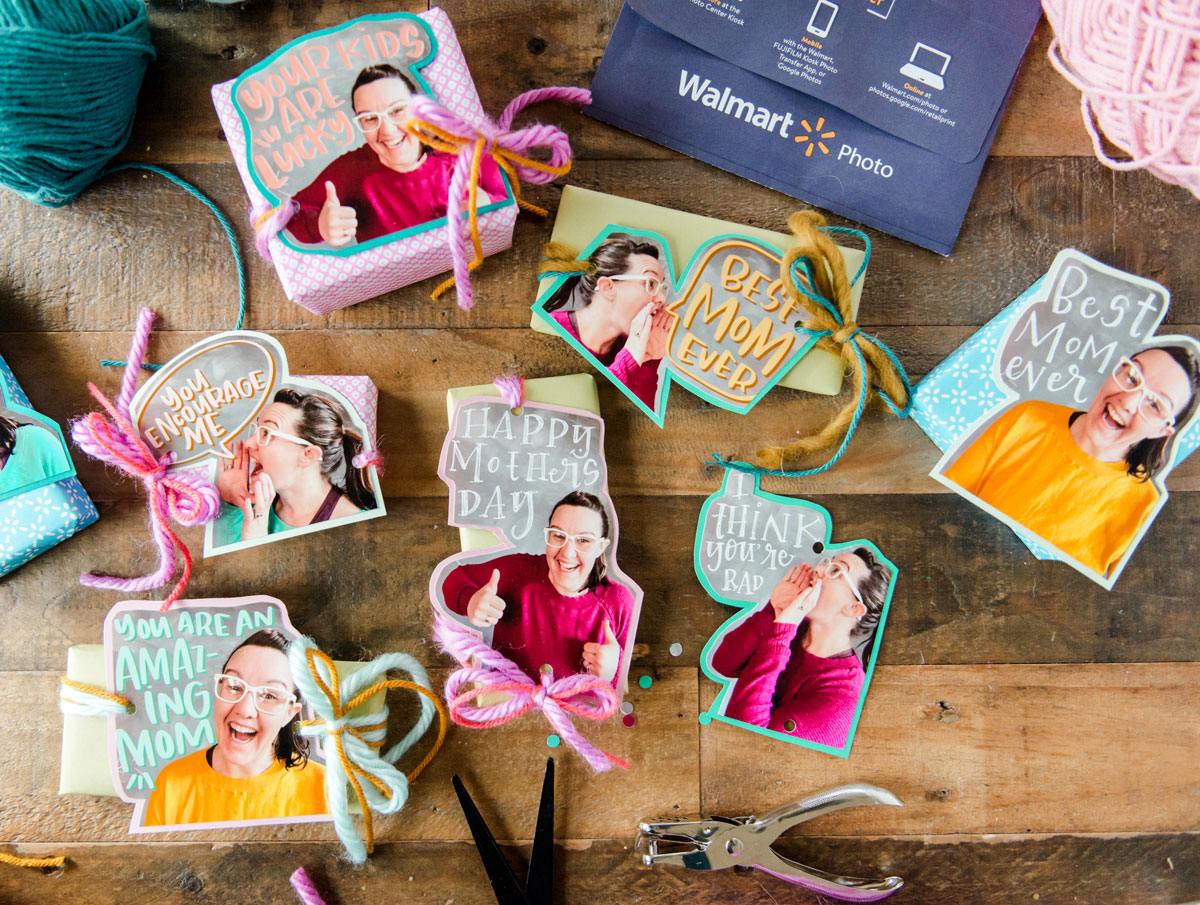 HAPPY CRAFTING! And a giant HAPPY MOTHER'S DAY to all of your Moms, Mother figures, Grandmas, Aunties and any other ladies that take on the role and care of kiddos (both big and little)! 🙂