color-your-own Easter egg cupcake toppers!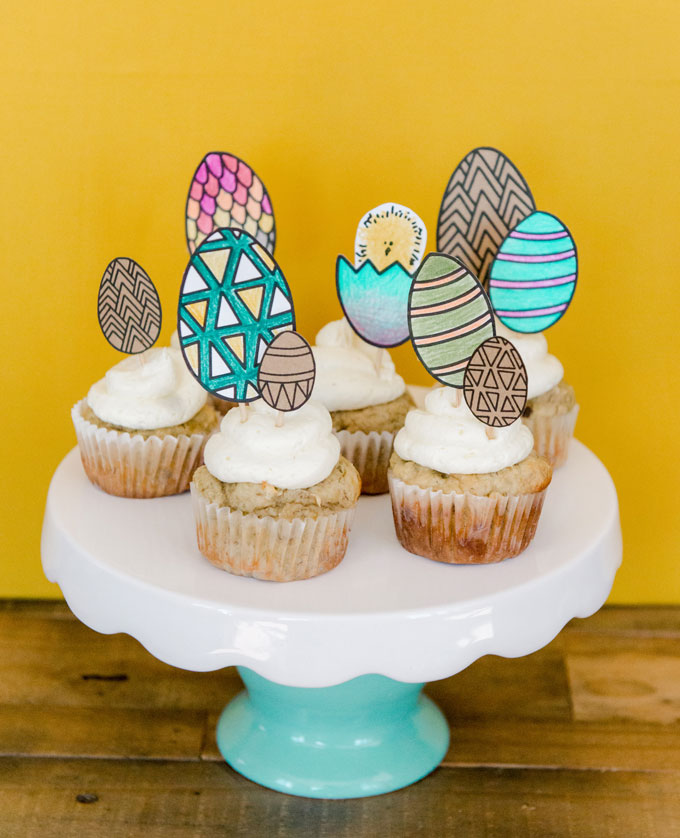 SPRING is springing around here….ok, ok…..actually the snow is melting which is the first step to green grass, sprouting flowers and EASTER! Spring is *BY FAR* one of my most favorite times of the year…..more color in the world, more energy in the air, and more outside time! YES YES and triple YES if you ask me! 🙂
I doodled a little afternoon project for you and the kiddos (or if you're on the "adult coloring" bandwagon, then these are for YOU too)! 🙂
three simple steps and you've got the cutest, most colorful, happy cupcake toppers that will adorn your brunch table, dinner table or even little succulent plant for the Easter holiday! 🙂
Cheers to coloring Easter eggs, eating yummy ham and hanging out with family! 🙂
DOWNLOAD the Easter Egg Printable here!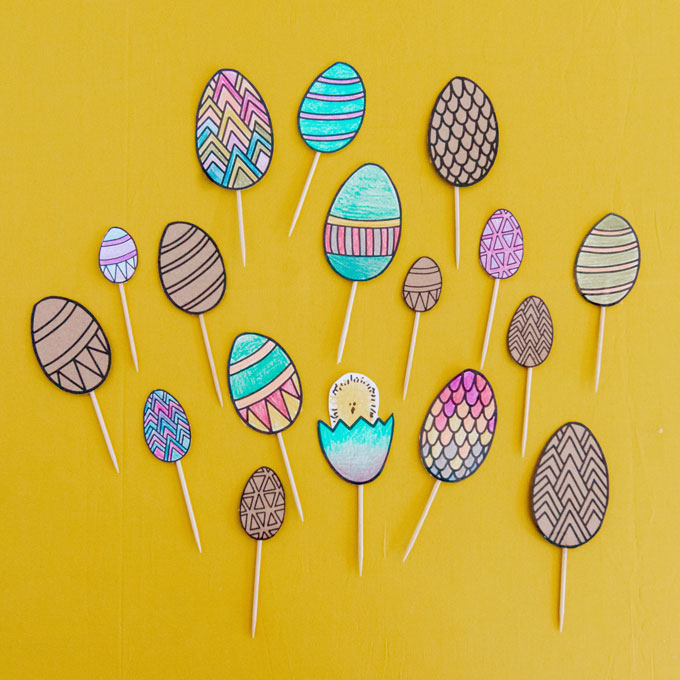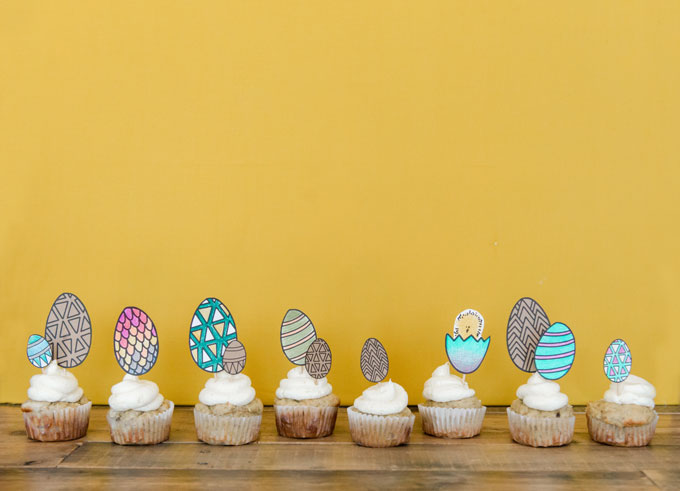 Download the Easter printable HERE! 🙂
And, as always, tag @ohyaystudio on social so that I can see your amazing and wonderful creations! HAPPY SPRING EVERYONE!