Football cake topper SVG cut file for Cricut :)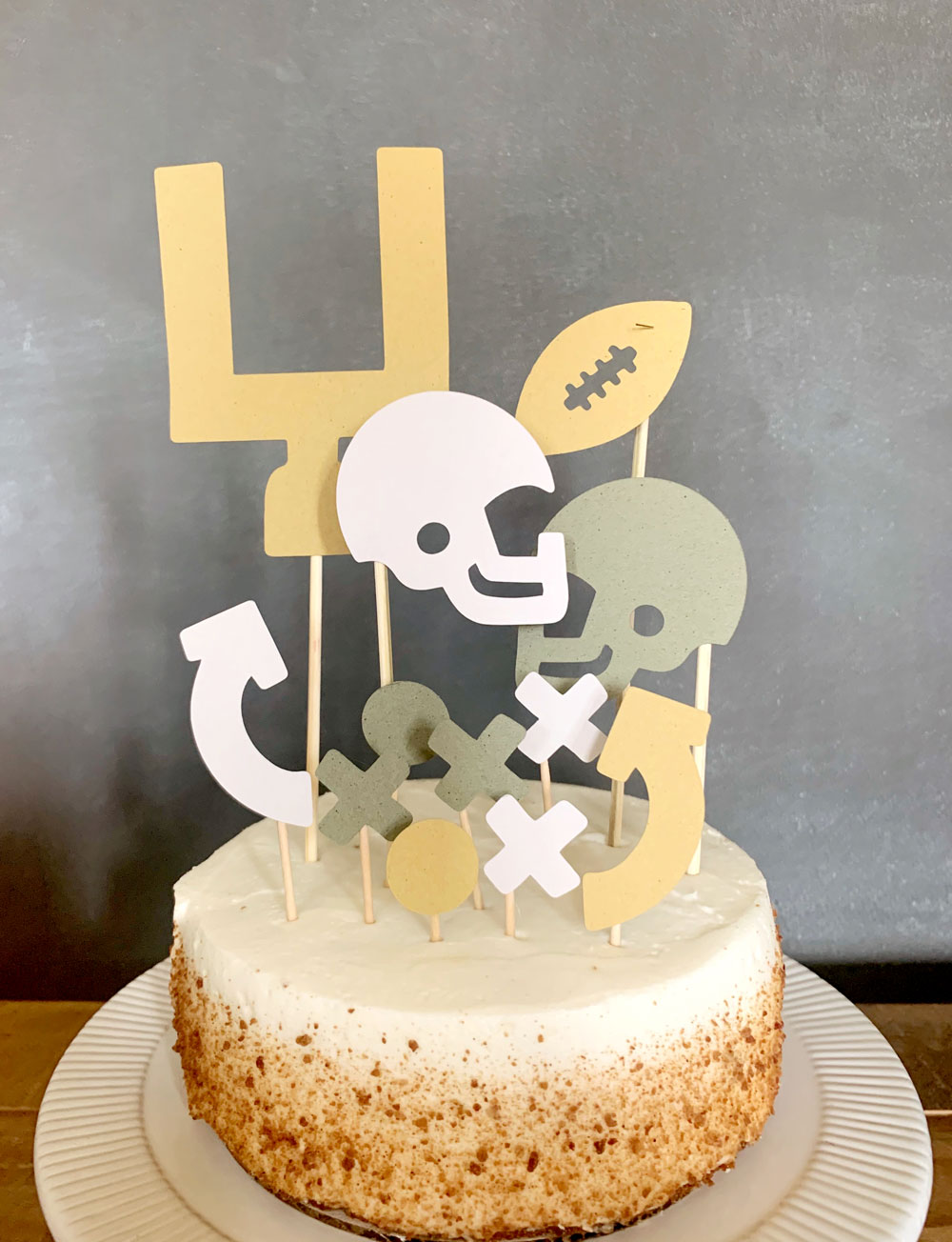 I am ALLLLLL about celebrating, so (fingers crossed) that the if 2020 football season actually kicks off, you bet your bippy that we will be in full force around here. And EVERY celebration needs a cake, amiright?! 🙂 And this SVG cut file is PERFECT for football season, whether it's for your fave profesh football team OR your kid's backyard pick-up game, cake makes EVERYONE feel like a winner! 🙂
Snag the SVG cut file for your cricut or silhouette cutter along with all of the tips + tricks below 🙂
ALSOOOO, be sure to scroll ALL the way to the bottom to snag 11 other free SVG files for your Cricut or Silhouette from other talented bloggers 🙂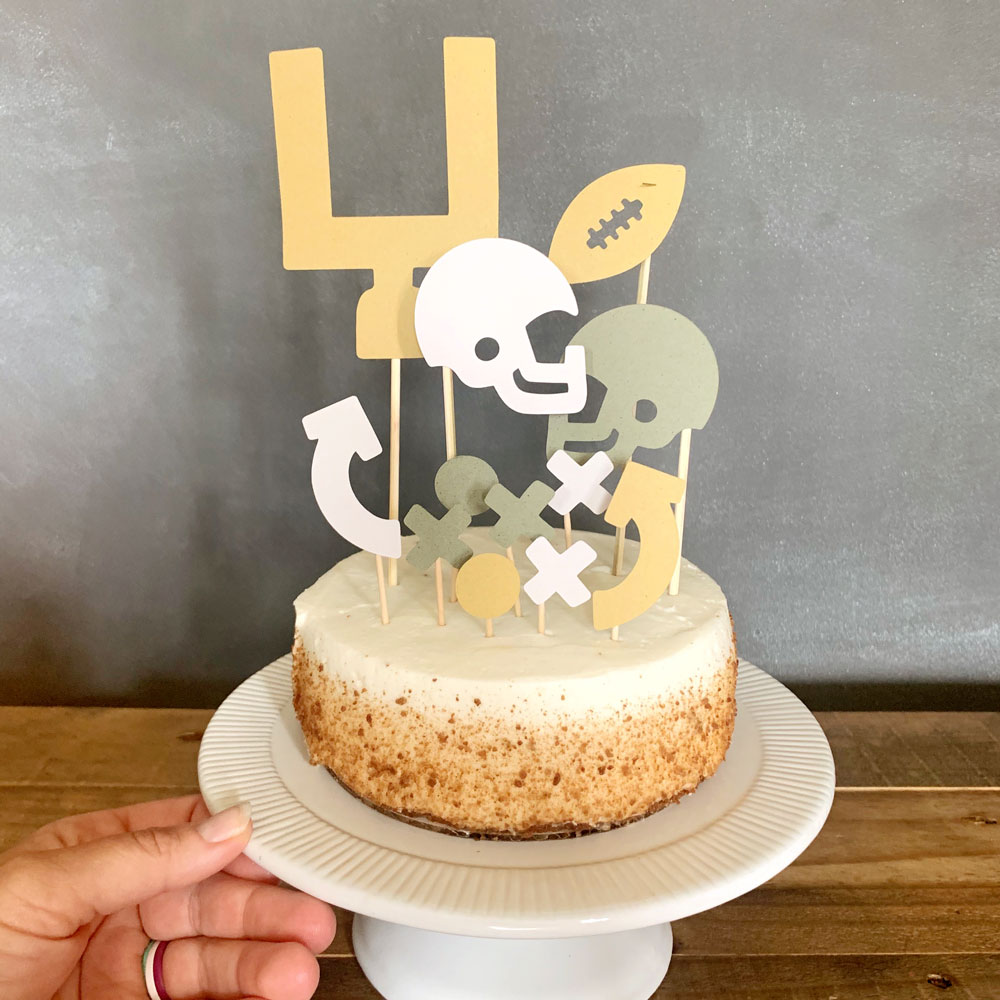 This little projects is SO easy (and honestly you could pick and choose which parts of cut file you even wanted to cut….you could only cut the footballs and endzone upright-things OR you could only cut the helmets in 2 opposing teams colors)! 🙂
MATERIALS:
Cardstock in various colors
Circut or Silhouette cutter (or an x-acto knife to hand-cut)
Dowels or skewers or tooth picks
A hot glue gun + hot glue
Your fave cake or yummy dessert
INSTRUCTIONS:
Download the SVG File HERE
Upload your file into your design software + cut your cardstock.
If you are using multiple colors, be sure to "turn off" the parts of the SVG file that you don't want printing for your loaded color.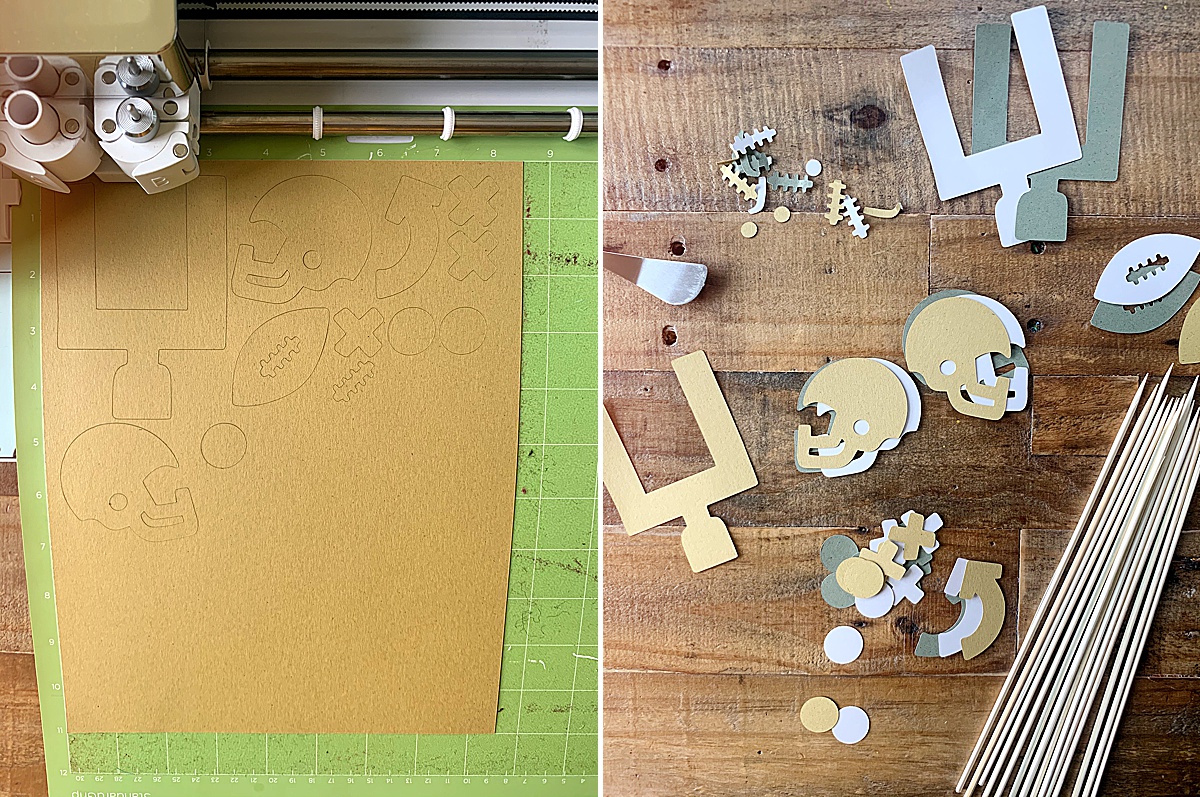 3. Adhere the dowels or skewers.
Arrange, on the table, where you want each piece to approx go on your dessert, then trim the skewers your desired height. put a dab of hot glue onto the back of each piece and adhere the skewers.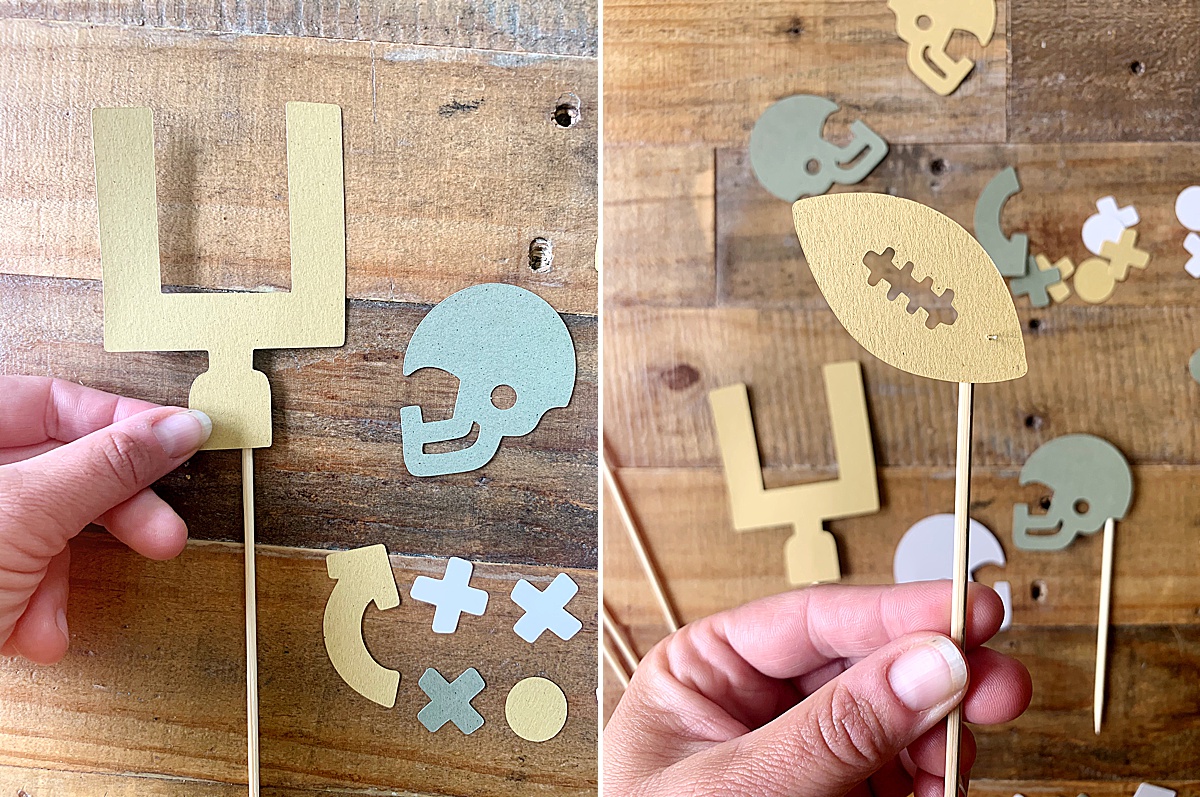 If you want the football to move or spin, use a straight pin to glue to the skewer and then push from the front to back into the football. Trim the excess of the pin off. 🙂
4. Arrange the toppers in the cake and serve in your desired areas and serve! YUM! 🙂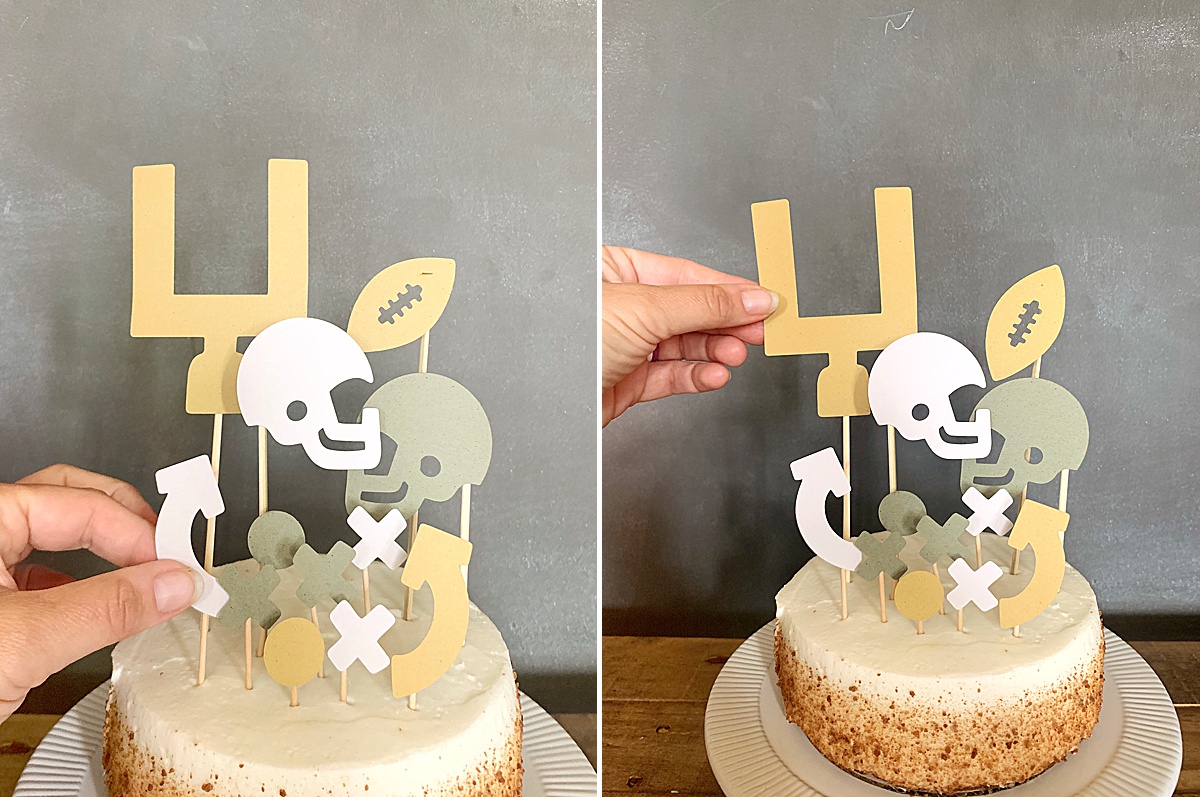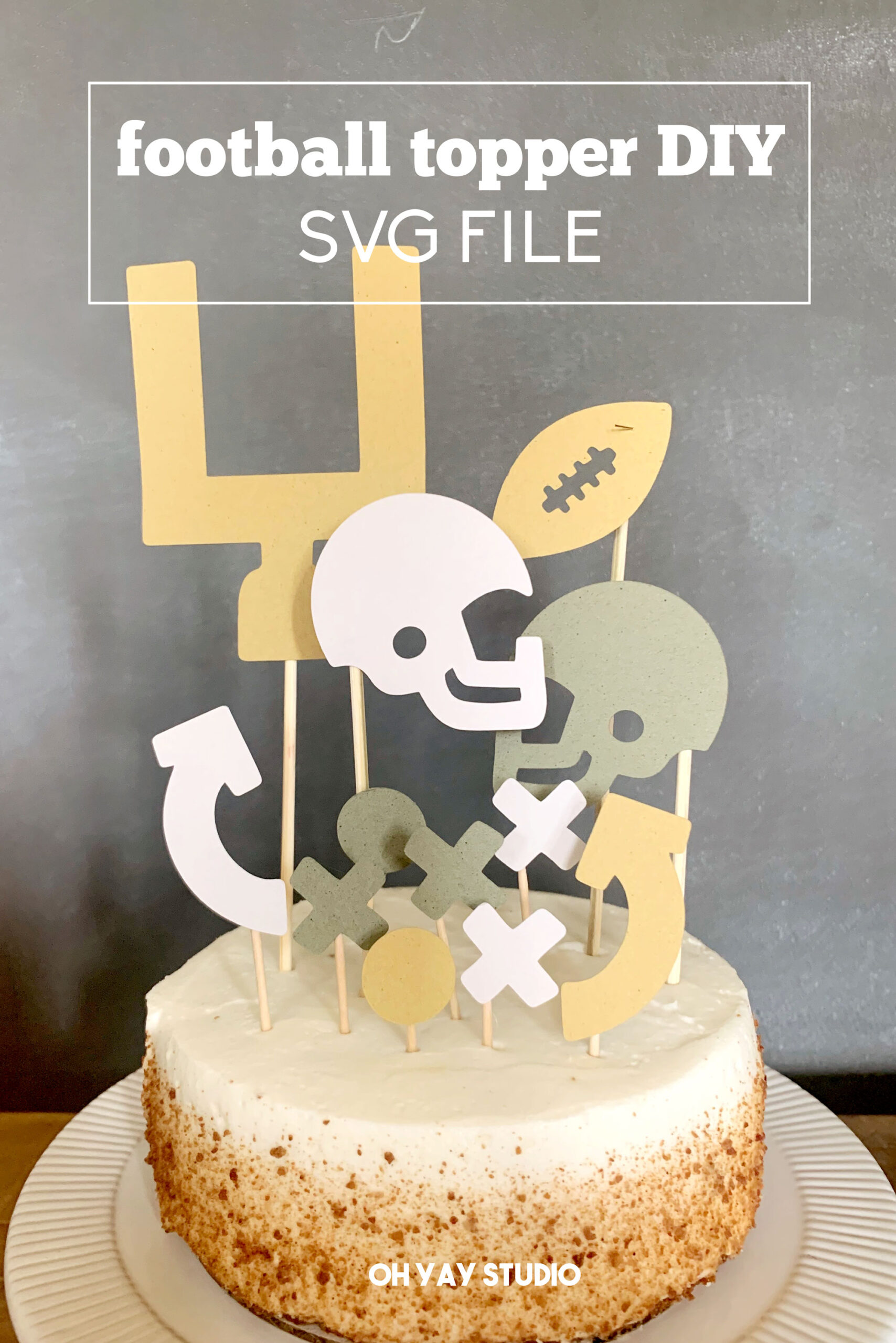 And snag all of the other FREE sports themed SVG files from these other talented makers HERE: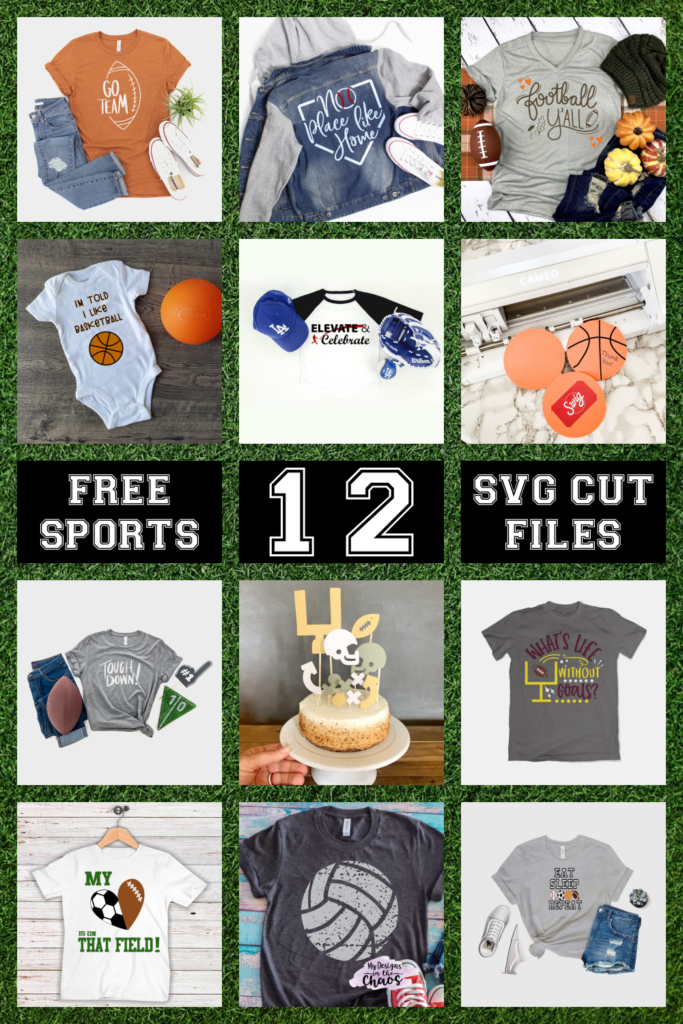 Elevate and Celebrate from Polka Dotted Blue Jay
I'm Told I like Basketball from Sunshine and Munchkins
Go Team Football from Poofy Cheeks
Football Y'all from Simply Made Fun
No Place Like Home from Chameleon Cuttables
Eat, Sleep, Repeat from the Craft Print
What's Life Without Goals from Crafts of a Different Shade
Touch Down! from Poofy Cheeks
Grunge Volleyball (and other sports) from My Designs in the Chaos
Sport Gift Card Holders from Crafting Overload