Colorful spring tie dye tote bag
*this project is in partnership with Create Basics tie dye purchased from Walmart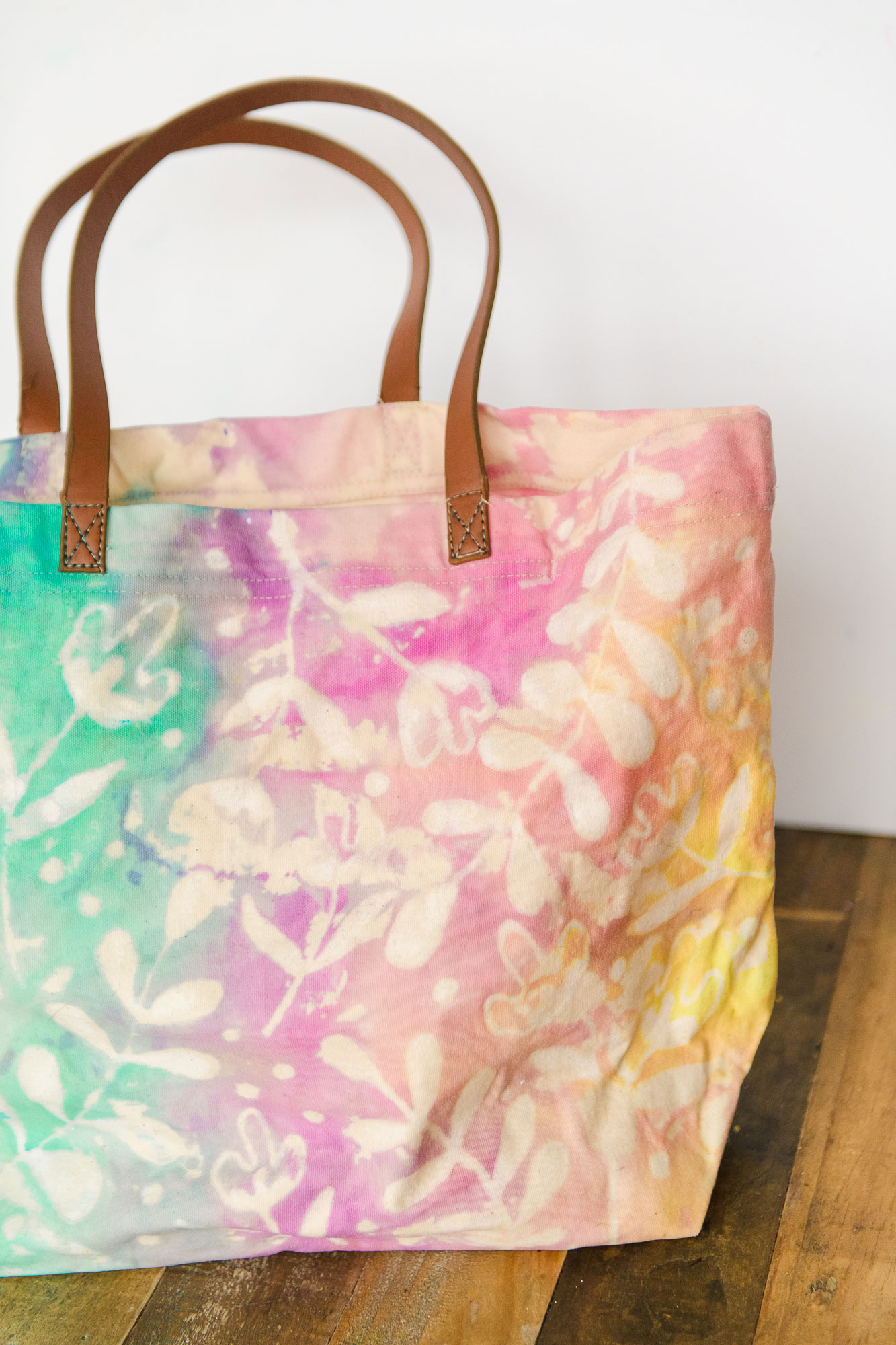 This project is one that I wish I could make over and over and over and over and over again! I mean, flowers (YES), rainbow colors (YES) and a super cute and USABLE end product (DOUBLE YES)! SO here you have it, the most colorful, floral tie dye tote bag EVER!
You may remember my slight obsession with tie dye resist (The earth day tote HERE and the peace sign tee HERE) so this is a similar idea because finding out that glue can be a resist to tie dye LEGIT changed my making life! Honestly, drawing with glue knowing that it will turn into a colorful amazing project is such a fun experiment….so even if you don't draw detailed flowers or fern leaves please give it a try with a phrase or someone's initials or even just an abstract glue SOMETHING! 🙂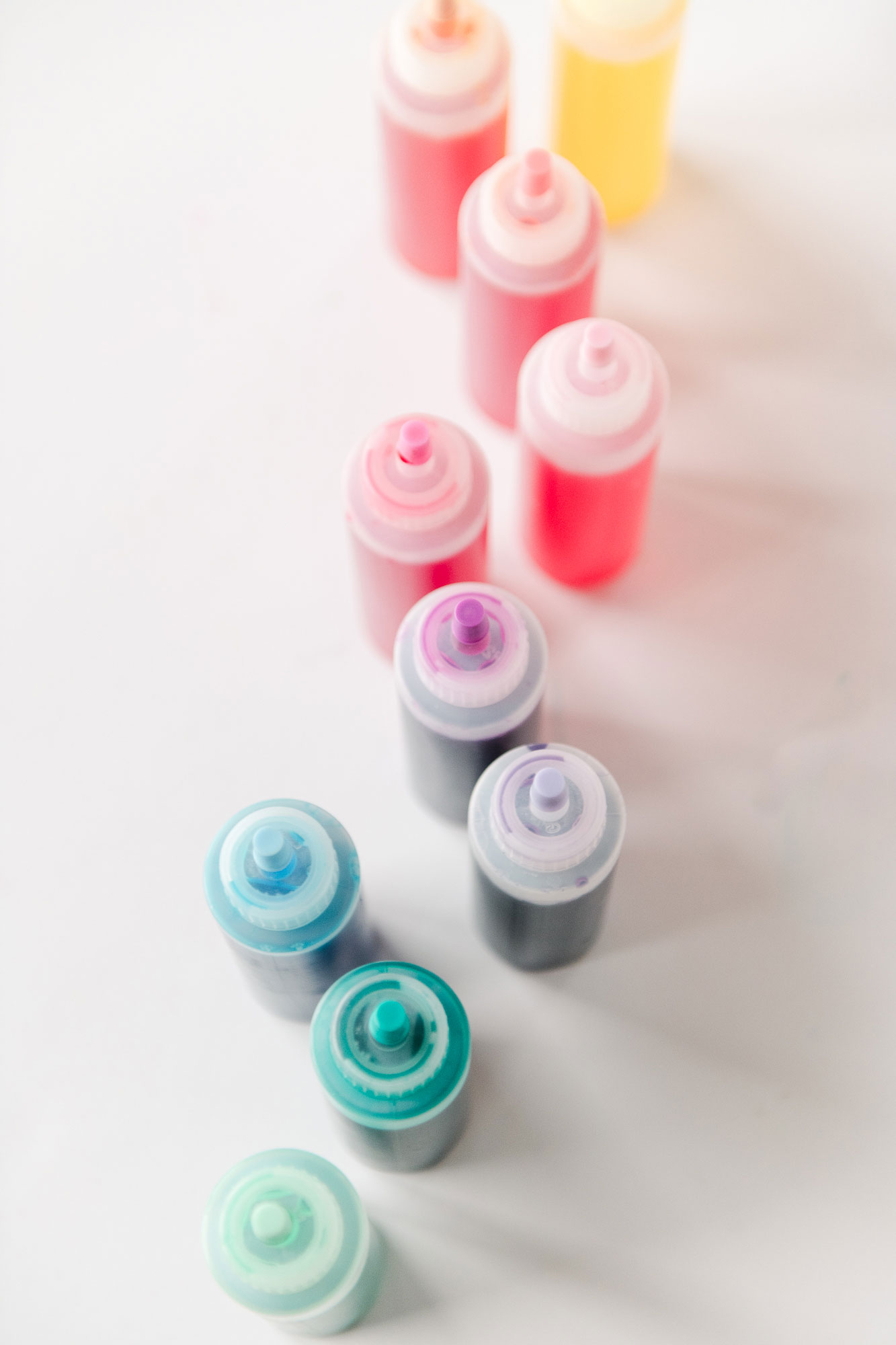 MATERIALS:
A canvas tote – the thicker canvas the better (The one I used was a super amazing one that I got for inexpensive from Walmart that is thick canvas AND has awesome leather handles….it's the Styled Basics brand size 14×14 🙂
A pack of Create Basics Pastel colored tie dye (AMAAAZING colors)
A bottle of Aleene's Tacky Glue (PVA washable glue)
A rack and tray for dying on and catching excess dye when dying 🙂
Iron
Pencil
Plastic bags or an airtight container to allow your tote to soak overnight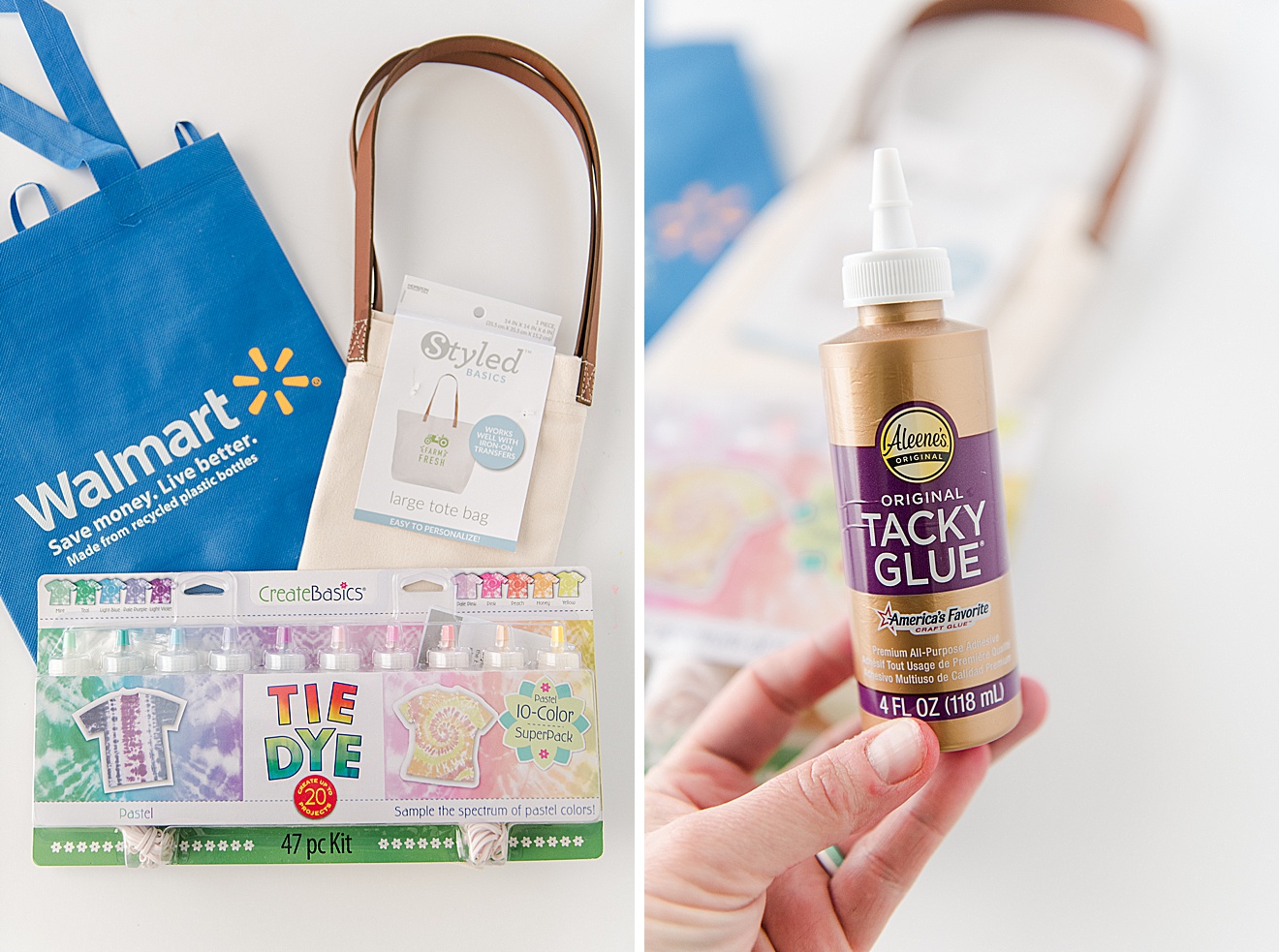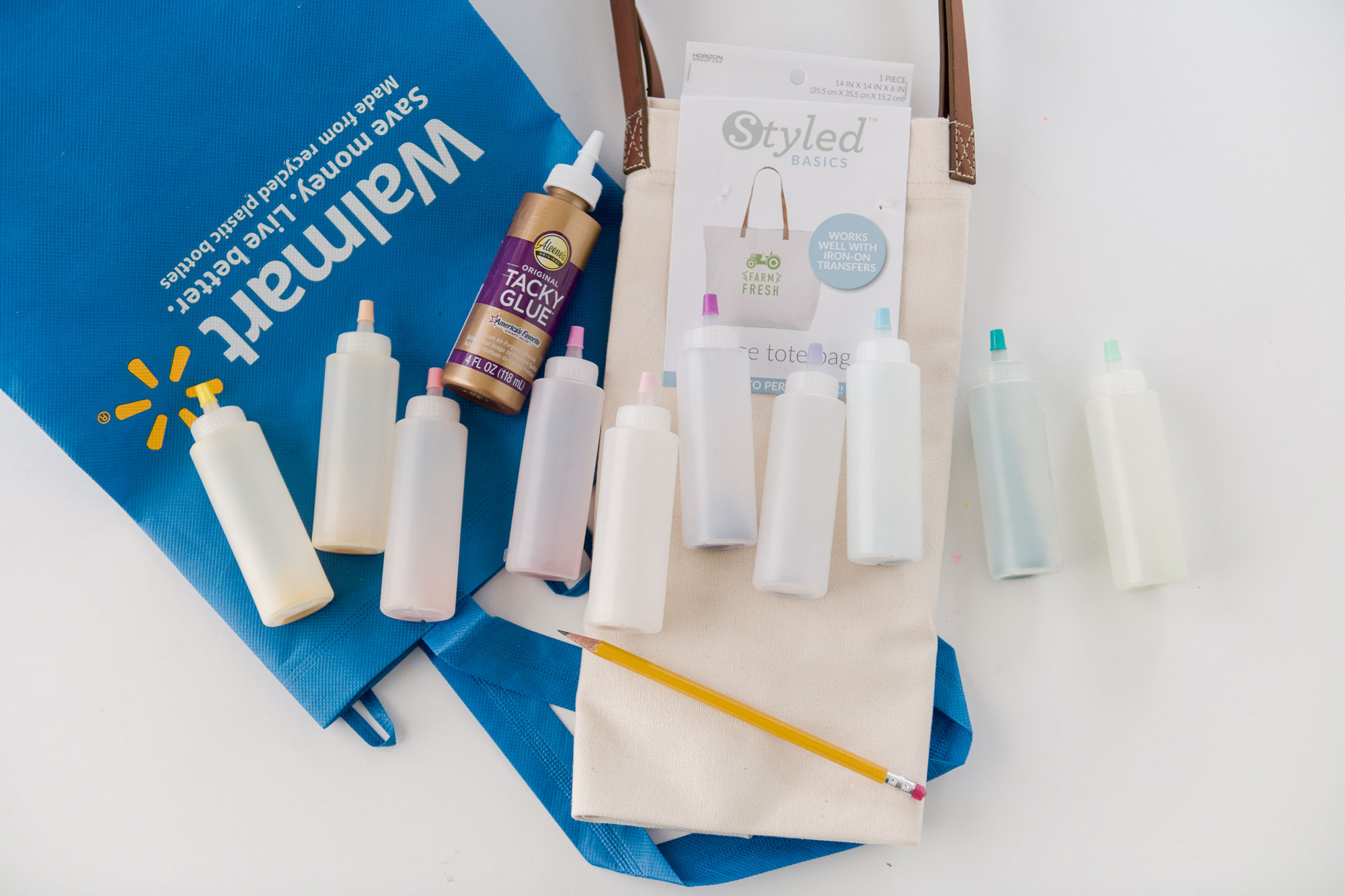 INSTRUCTIONS:
1. Iron your canvas bag to make sure that all of the wrinkles and creases are out. This is important so that you can make sure your glue lays flat while it dries and doesn't run or drip from creases 🙂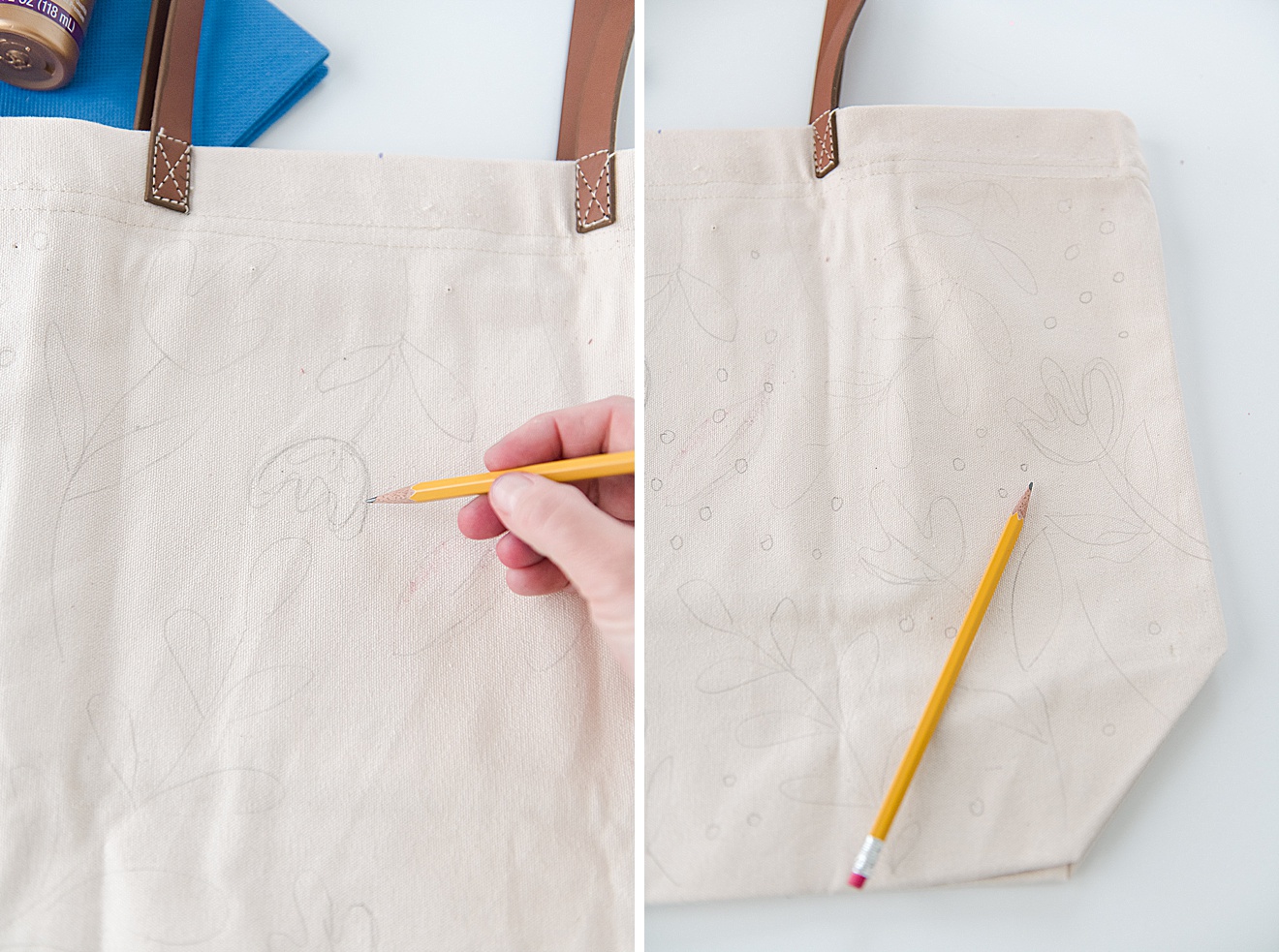 2. Pencil on your design (LIGHTLY….you don't want your pencil marks to be too dark that potentially don't wash out in the end). Then generously (but without too much "pooling") trace your pencil lines with your glue. Begin by testing your "line" on a piece of paper to make sure that you have the right thickness that you'd like to cover the designs.
*tip – look at various angles to be sure that you've covered the areas completely with enough glue to resist the dye. You will want the glue to be "complete and full" without a break in the glue line in the areas you've applied, but not pooling too much that's its dribbling outside of your shape or line. And if needed, go back and fill in spots with more glue if necessary 🙂
Then set aside and allow the glue to completely dry (I let ours dry overnight)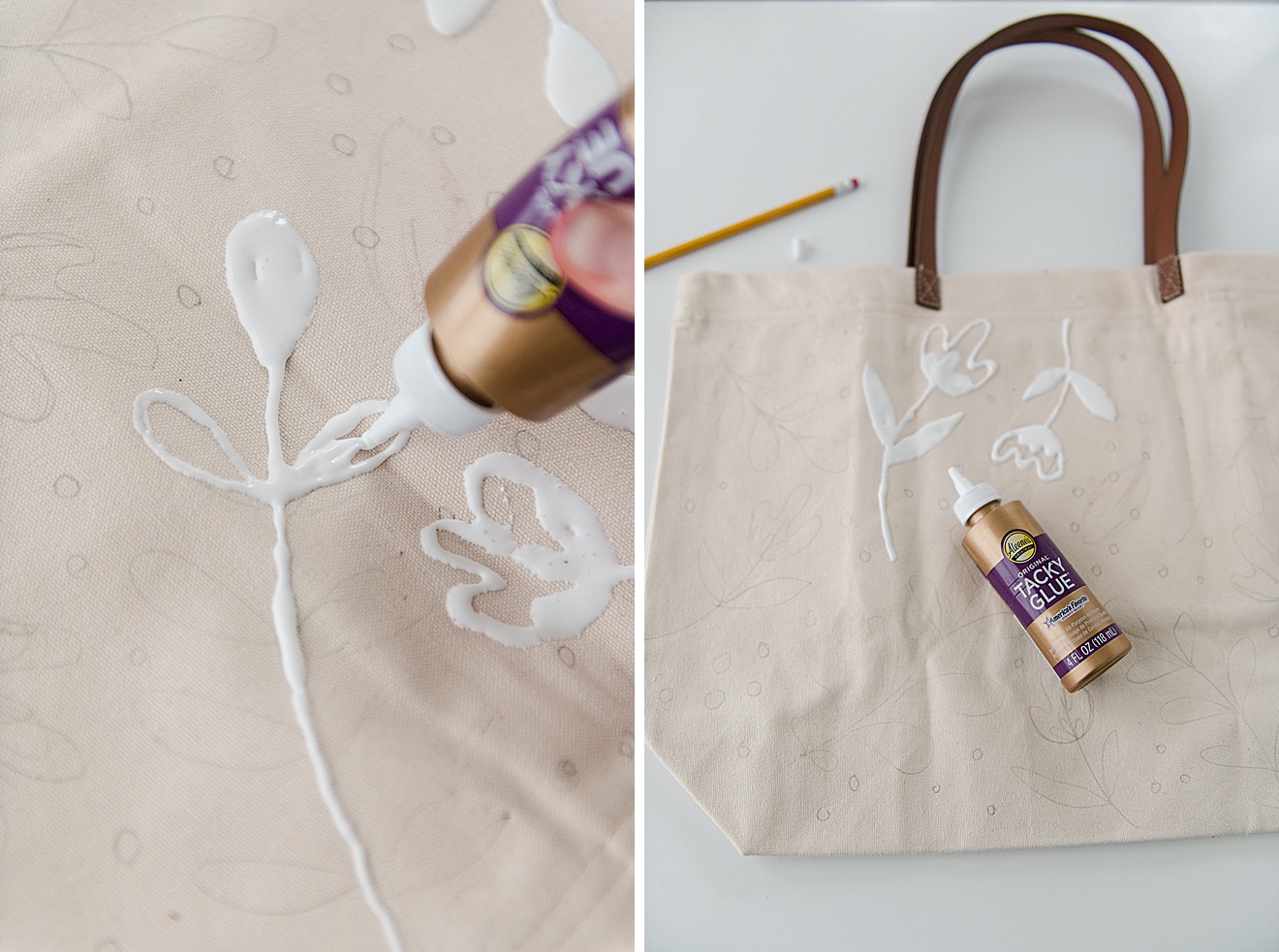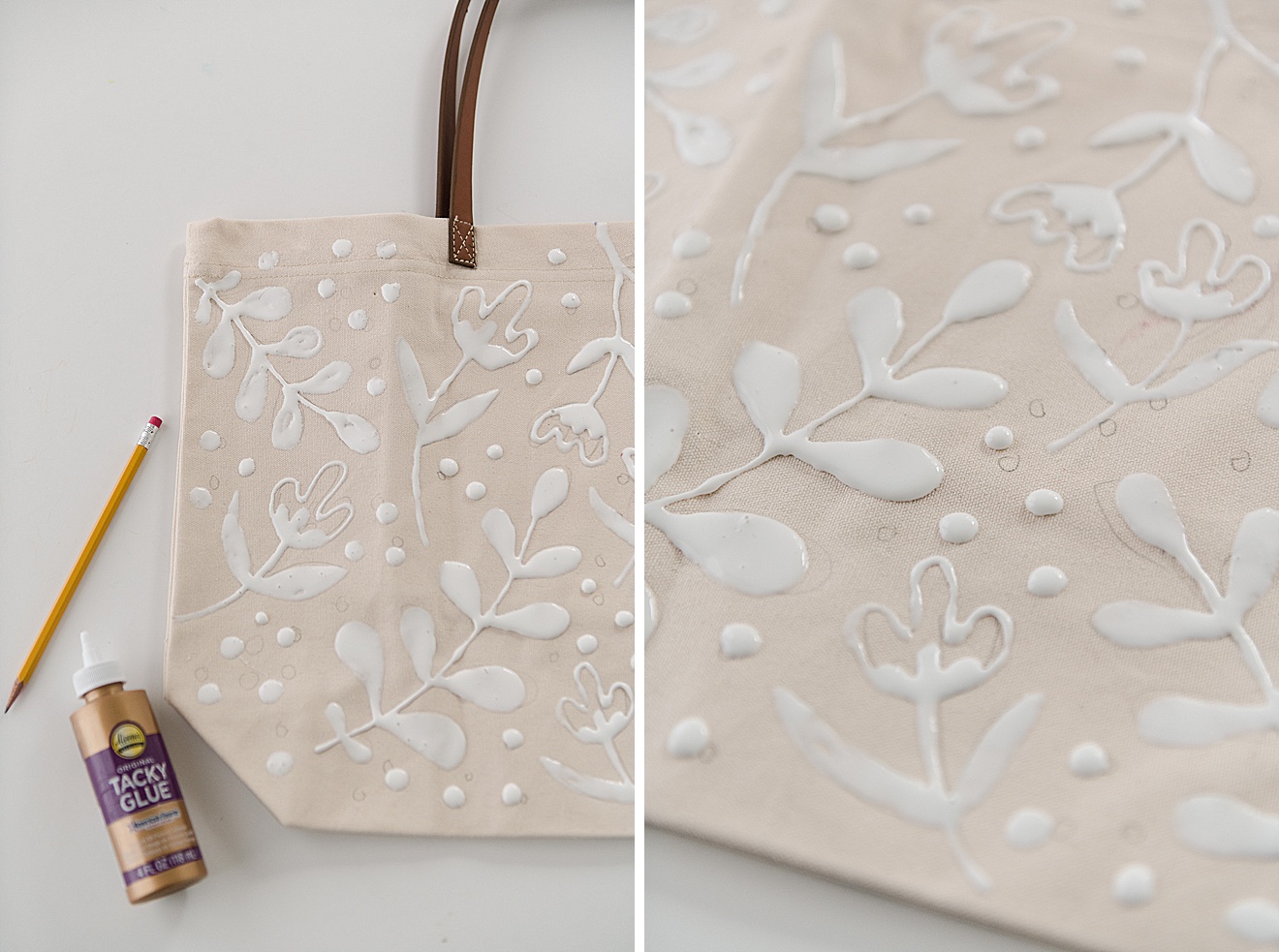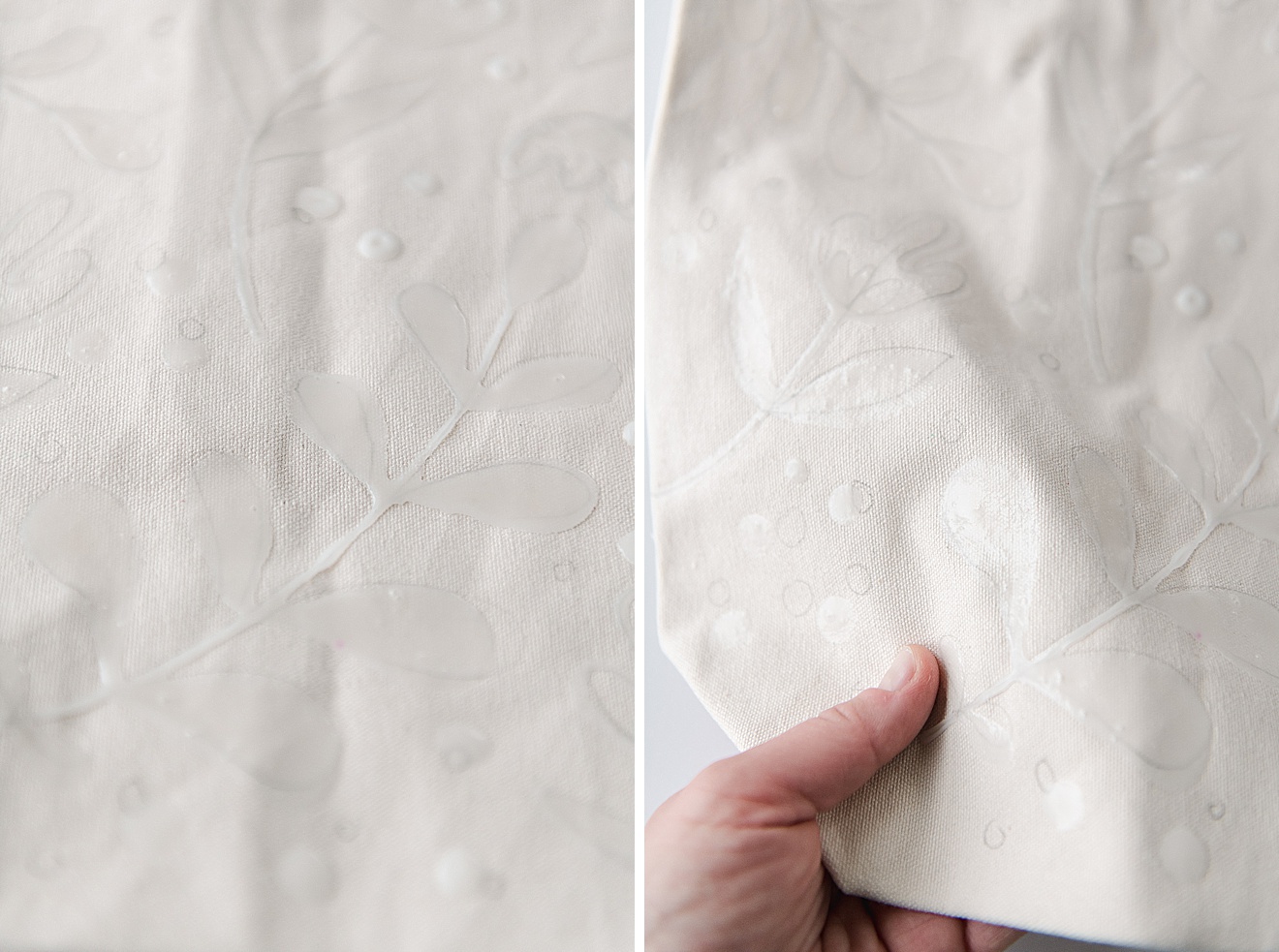 3. Prep your dye by removing the bottles from the Create Basics Pastel kit and filling alllllll of the amazing colors to the fill line instructed on the bottle! Carefully shake the bottles to make sure all of the dye is mixed
**and remember to cover the top of the bottles as you shake with a paper towel——we don't want to accidentally tie dye our walls! 🙂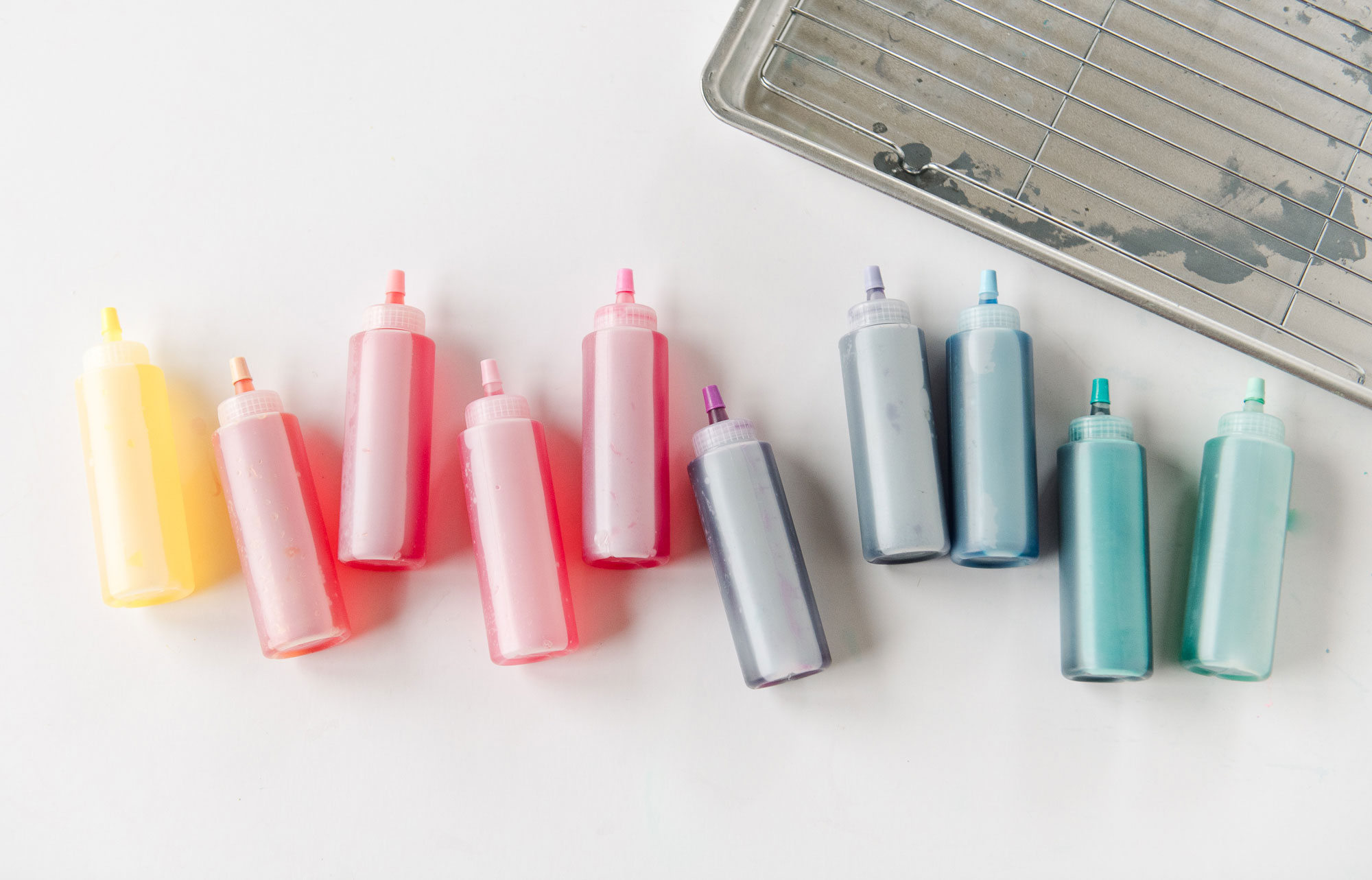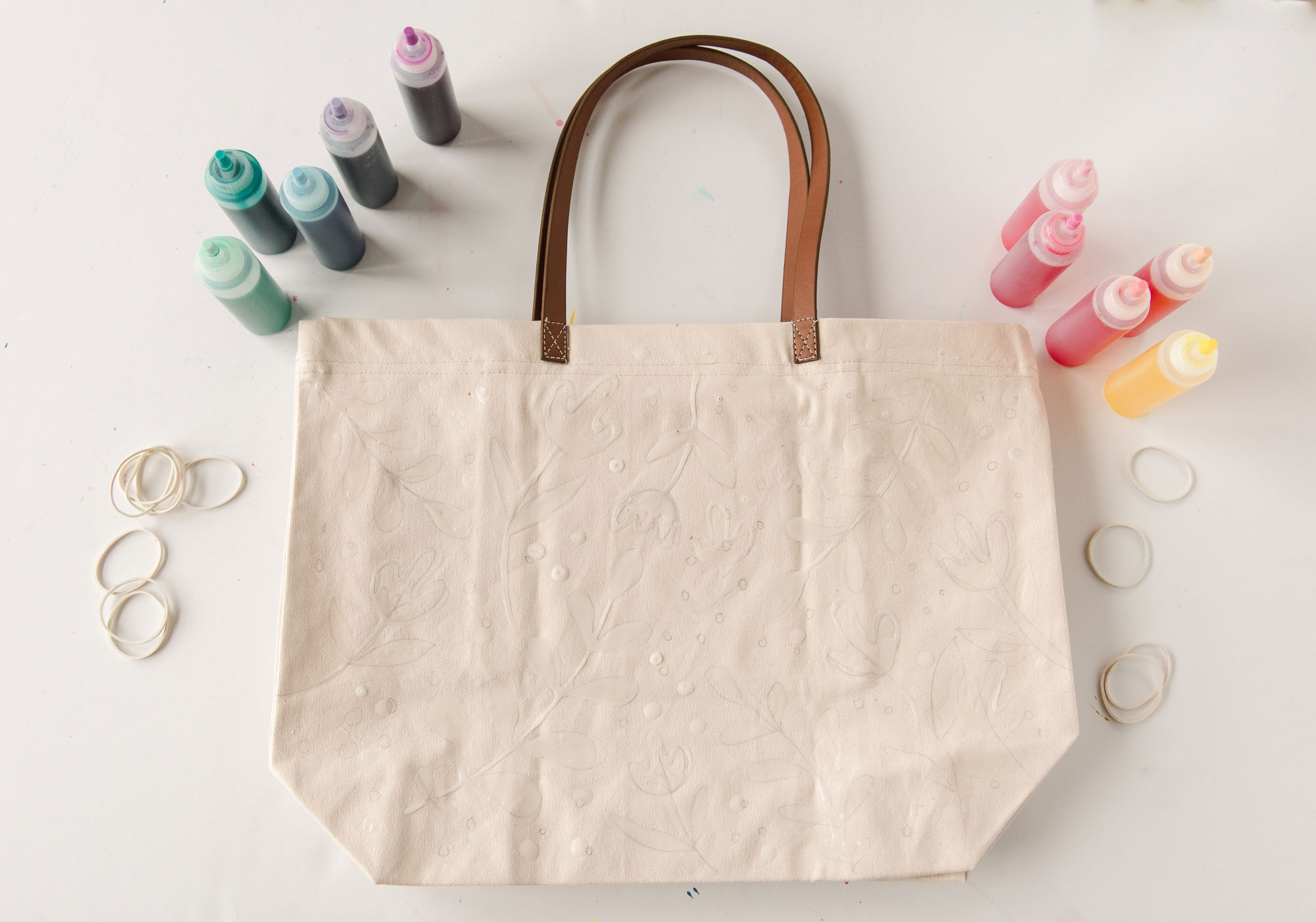 5. Place your tote onto the cookie rack inside the tray (this will catch the excess dye AND make sure your tote isn't "sitting in dye" while it permeates overnight). Then with one color at a time, begin to squirt the tote, making sure to cover the WHOLE tote. Don't forget to the get backside too!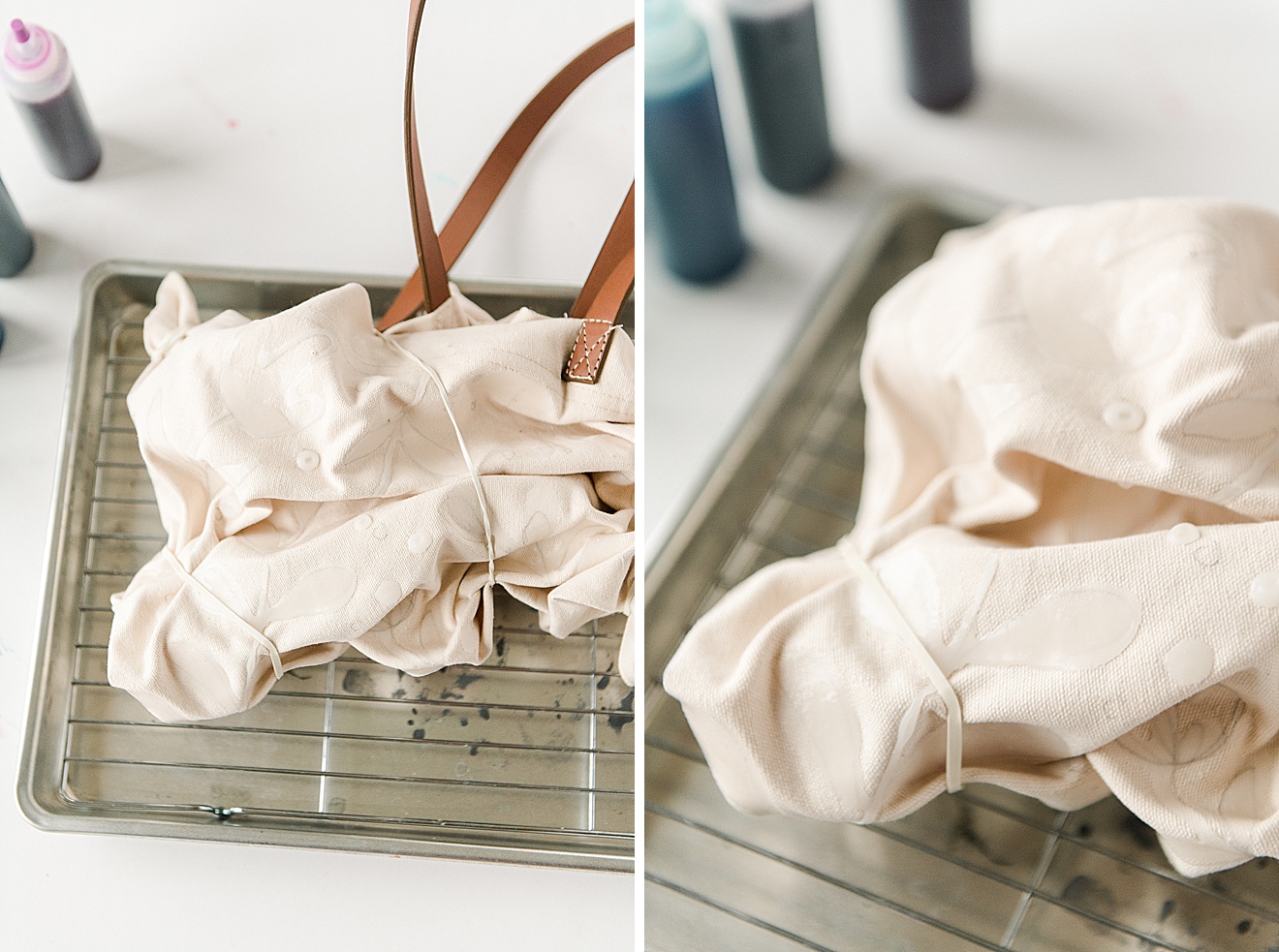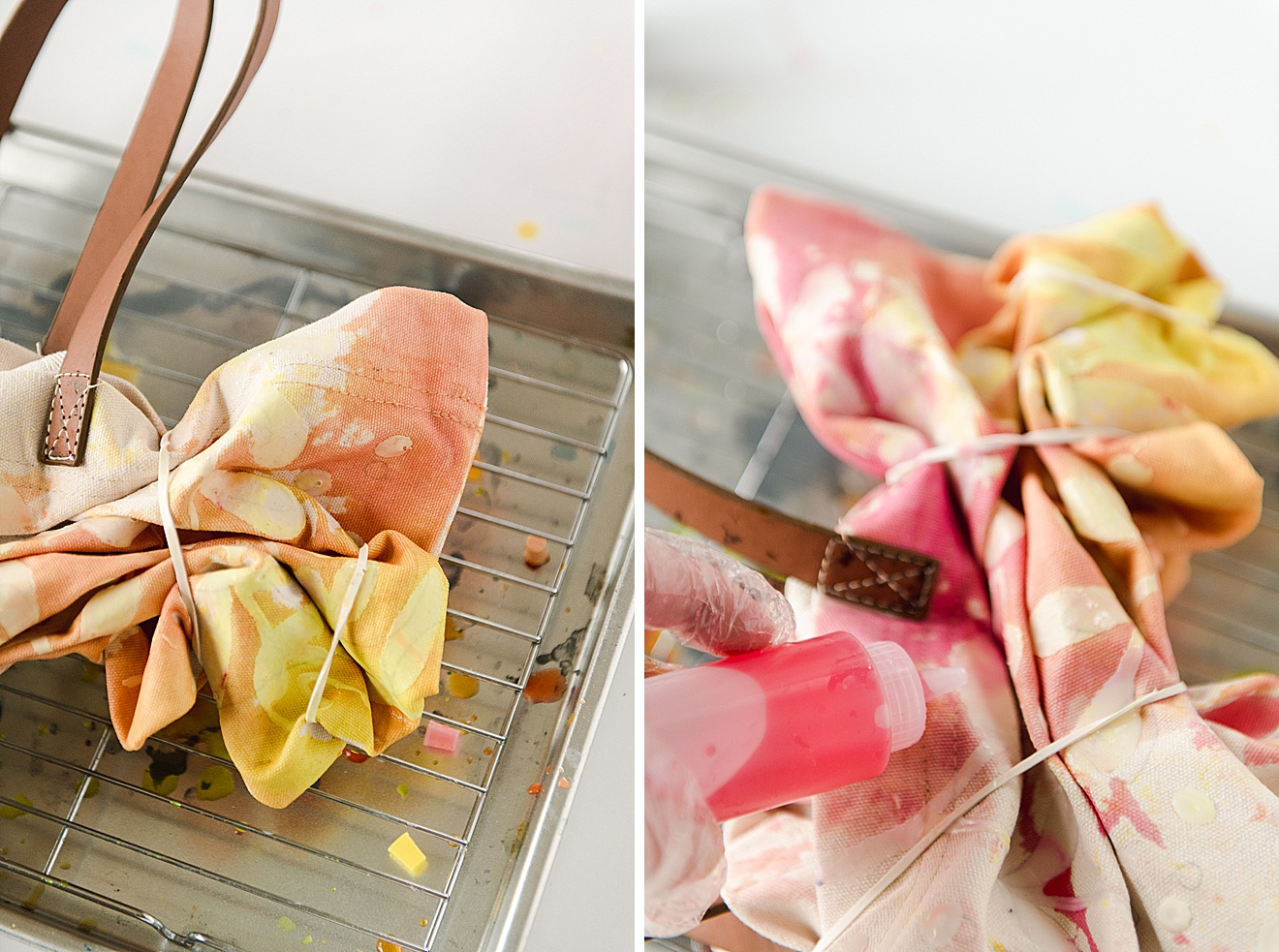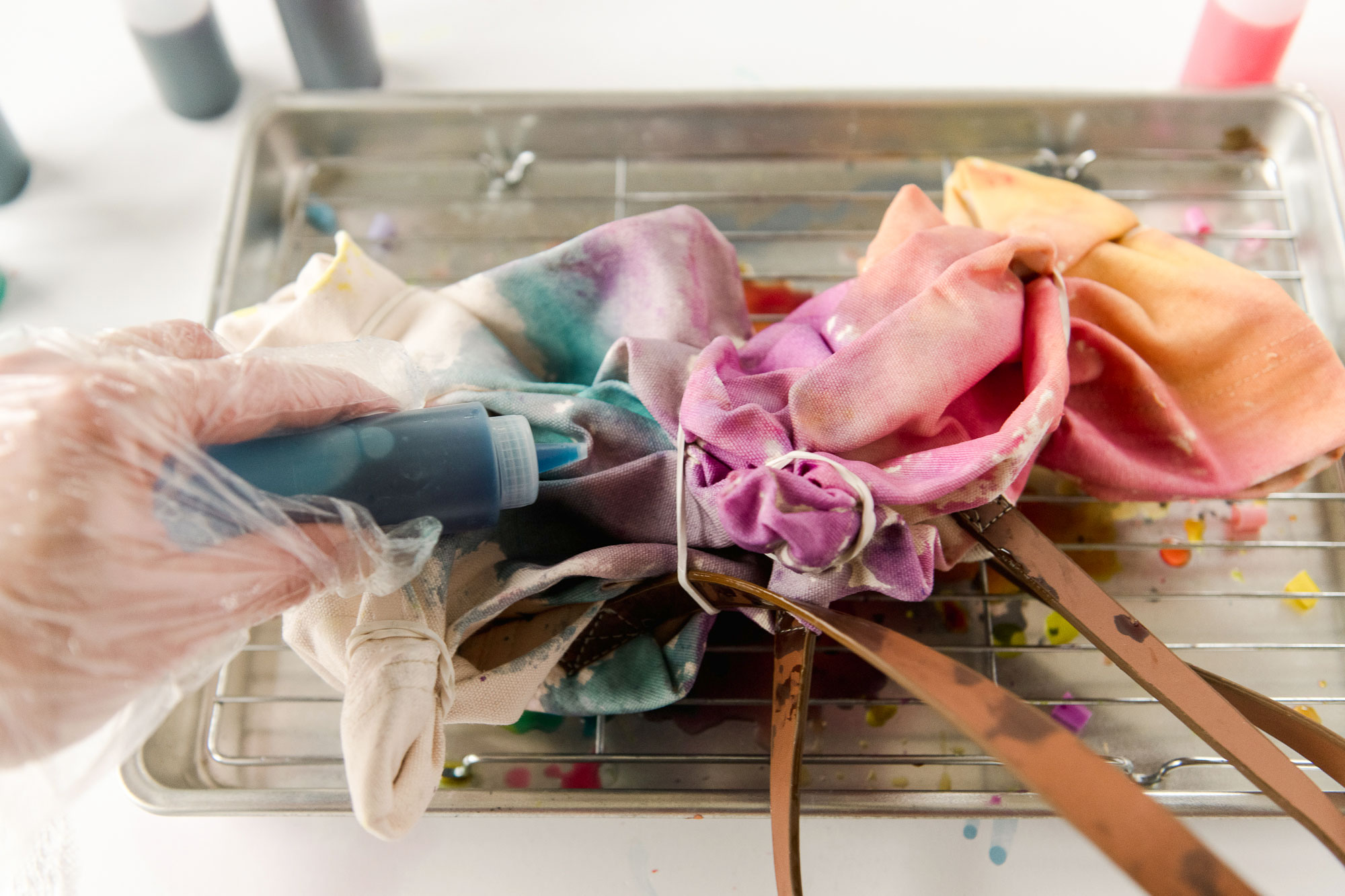 Here are a few tips on using the Create Basics dye to dye the tote:
I highly recommend starting with yellow first! I started from right to left and started with yellow because it was the *lightest* color (although there are all sorts of light colors in this kit because it's pastel…but yellow tends to be blended over with darker colors easily.
You will notice that the tote seems to want to repel the dye at first, just go slow and take your time applying it. I found that touching the tip of the dye bottle to the canvas, helped it to soak into the tote itself.
option: Before applying any dye to the tote, you can lightly spray the canvas with water. This will "prep" the surface of the canvas to allow the dye to soak in faster BUUUUUT it also means that your colors likely won't be as vibrant.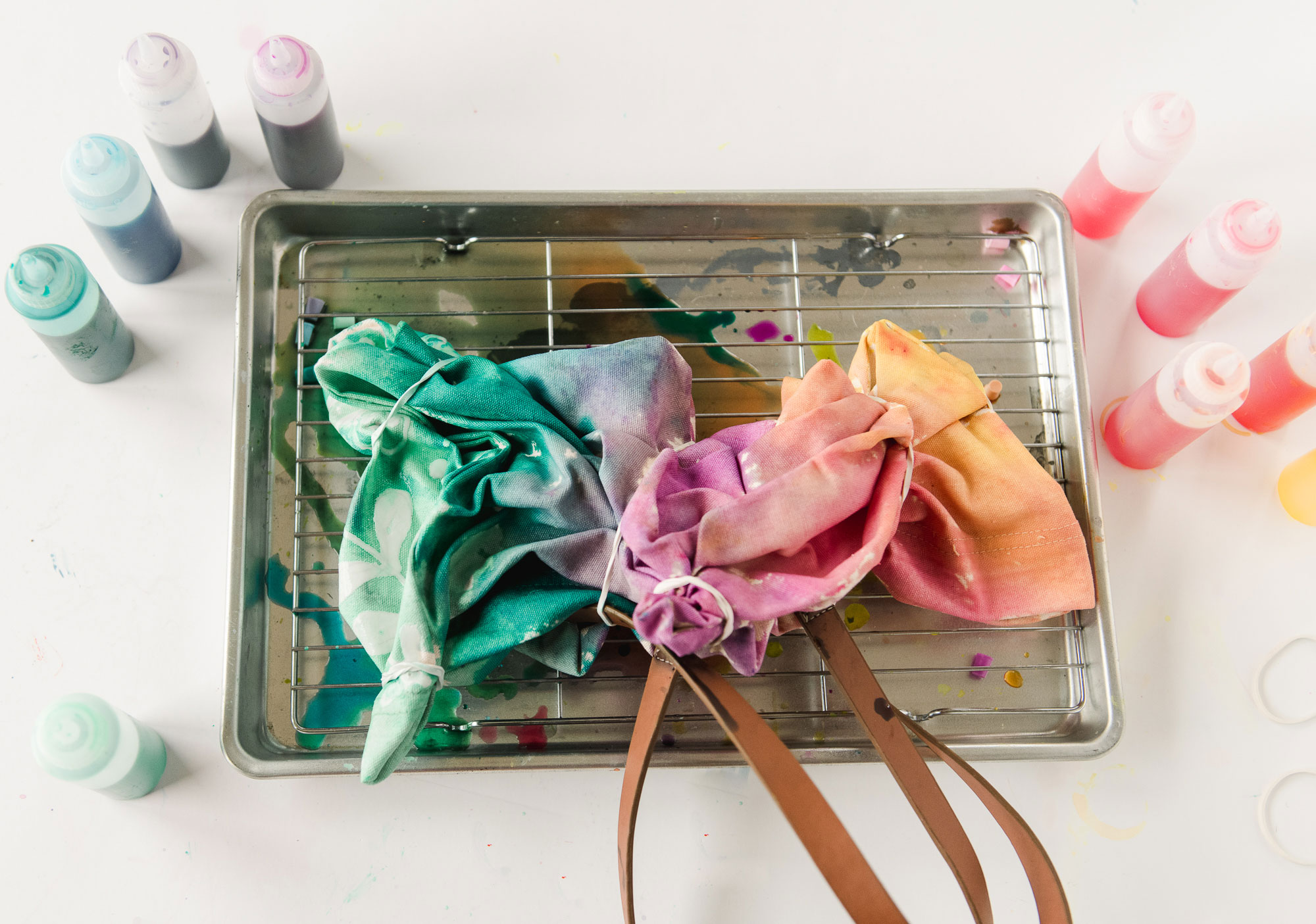 6. Once every area of your tote is covered it's time to let it sit. Either cover your tray with plastic wrap or remove the tote and place it gently into a reusable plastic bag. Allow to sit overnight (I suggest at least 6 hours)……the longer you let it sit, the more vibrant the colors 🙂 The key here is to seal the tote so that tit doesn't dry out while you let it sit.
7. After you've removed any rubber bands, rinse off any excess dye. Then fill a non-porous sink with enough (preferably warm) water to cover the tote lying flat. Place your tote in the standing water for about 30 minutes….this will allow the glue to begin to soften and lift off. After a few minutes, you can use your fingers to begin to scrape off the glue (you will feel it kinda slimy as it is coming off the canvas).
Don't be alarmed if you don't see your design right away……sometimes the dye sits on top of the glue and once the glue is removed the design is revealed more 🙂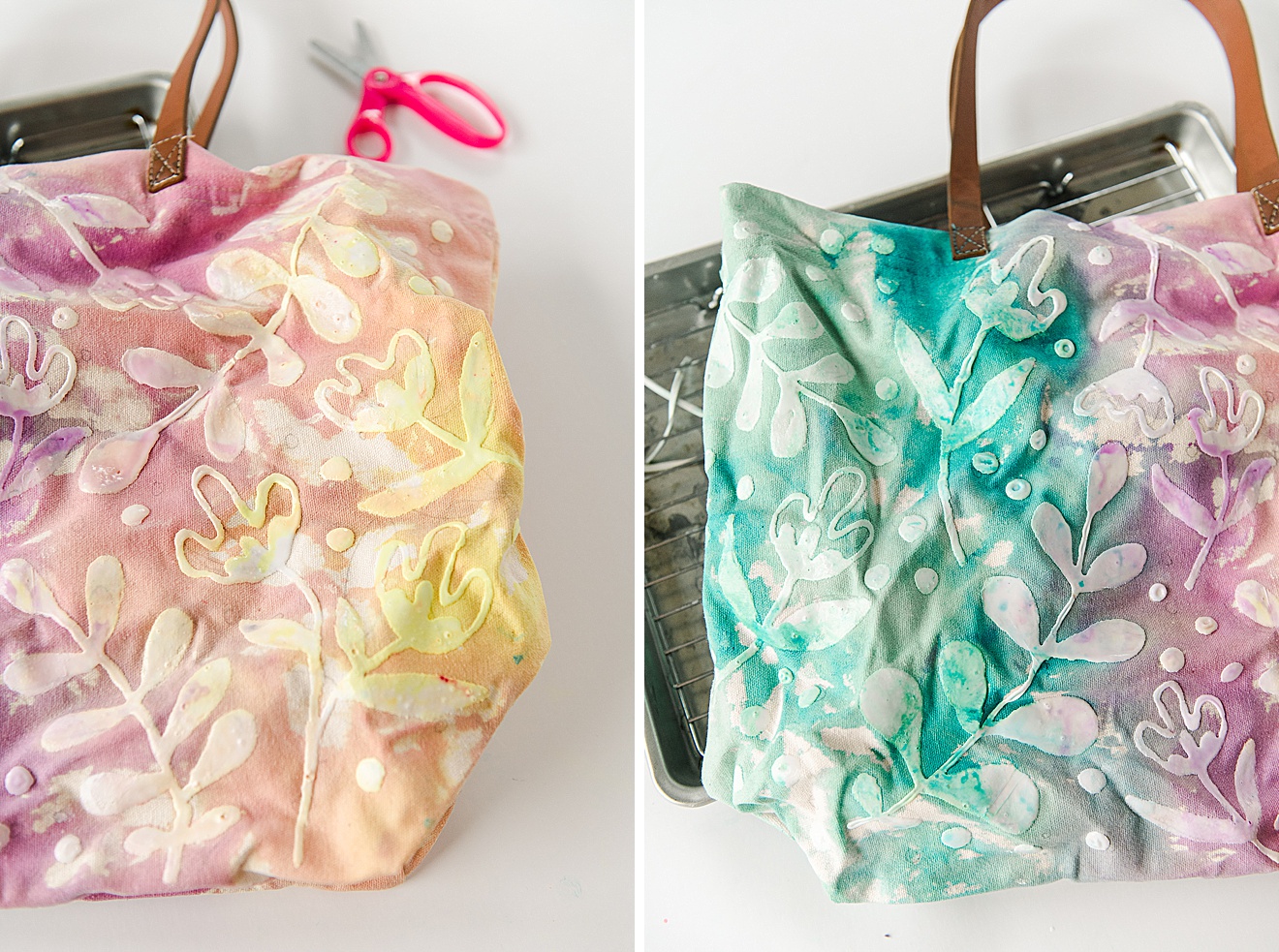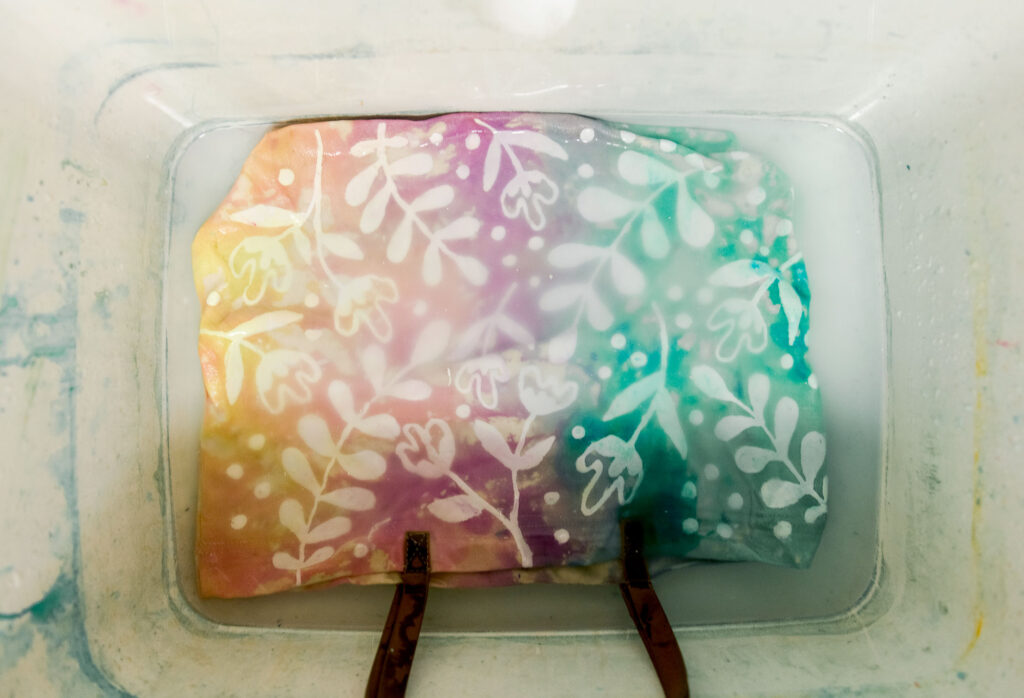 8. Repeat step 7 as many times as necessary until the water runs clear and all glue is removed 🙂
9. Wash and dry your tote (separately than other clothing) then fill it with all of your spring time flowers!