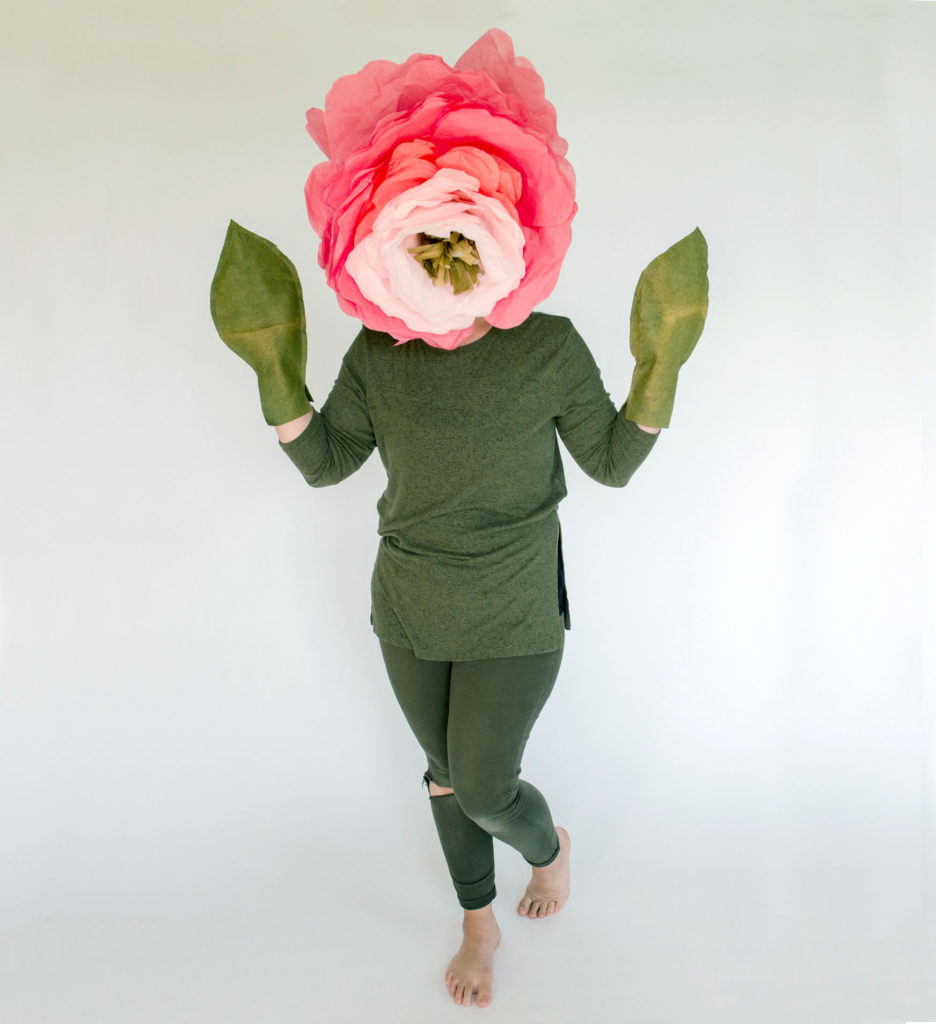 This costume seemed like a no-brainer to me as (A) it is spring and (B) I am currently in the middle of the 100 day project (which I have chosen 100 days of happy flowers). ANNNNND who doesn't love the smell of a gorgeous peony in the spring??? I have always ALWAYS admired beautiful paper flowers, ya know, the ones that look real and have gorgeous textures and shapes. And I have tried my hand at them over the past few weeks here and there. So, of course I wanted to try my hand at making a bigger tissue flower AND I wanted to make a tissue Peony flower into a DIY costume. And let me tell you that this Peony costume is *SO* quick and easy that it can SURELY be a last minute costume contender for Halloween!
Supplies:
Tissue paper in your flower color – 3 colors, 1 pack of 2 colors, 2 packs of another color
2 sheets of yellow or gold tissue
Spray bottle with water
Scissors
Glue Gun
Green felt for leaf mittens and leaves
10 gauge wire
Ribbon – at least 1″ width, about 3 feet
optional sewing machine (for leaf mittens)
optional mitten for sizing of leaf mittens
COST : $10
TIME : about 1 hour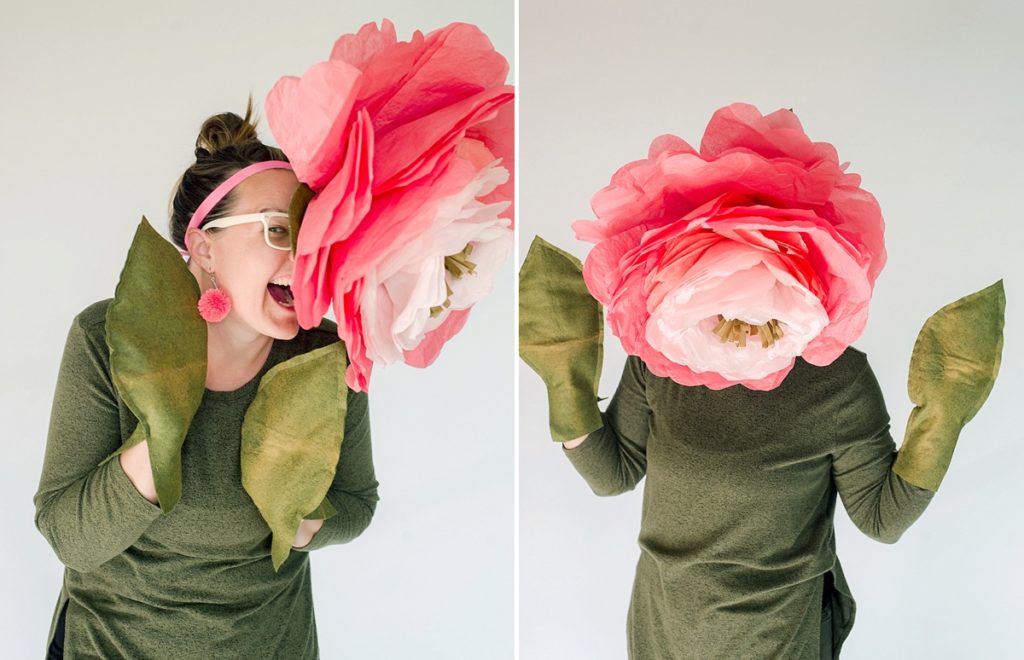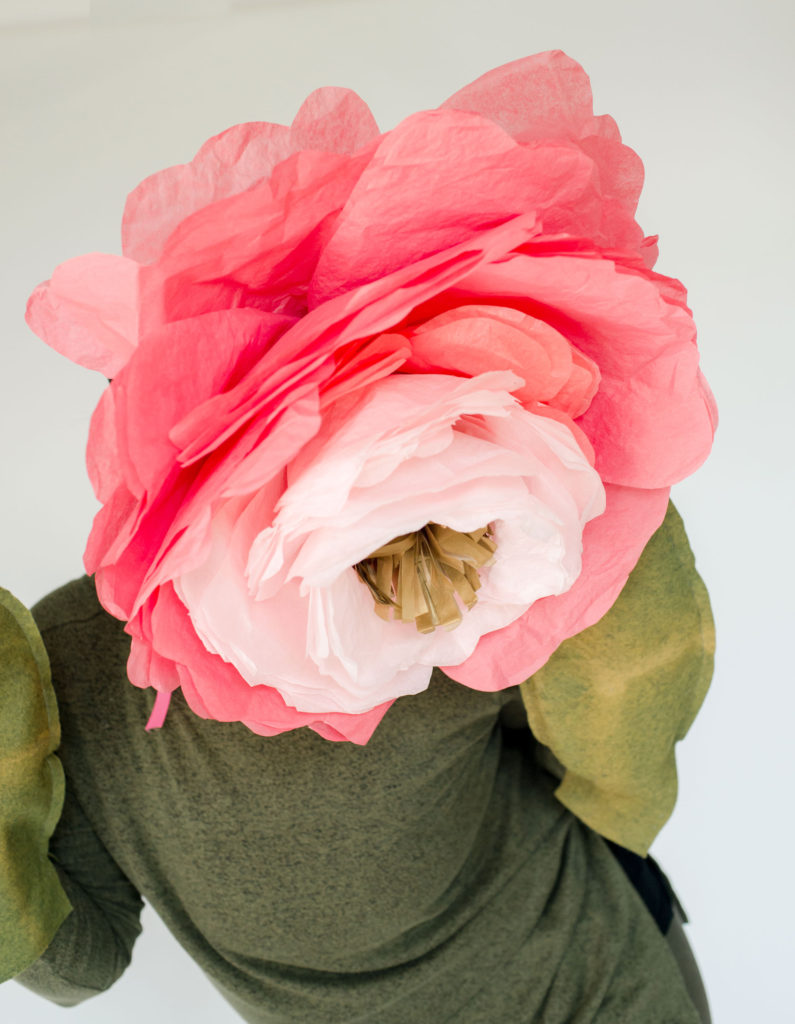 Prep Tissue
When you remove the tissue from the packaging there will be crease lines, so in order to remove those lines AND give the tissue a more "pedal like" texture, spritz the tissue with water with the spray bottle. Layer 3 pieces of tissue together (same color) and just give it a light spritz and let it dry.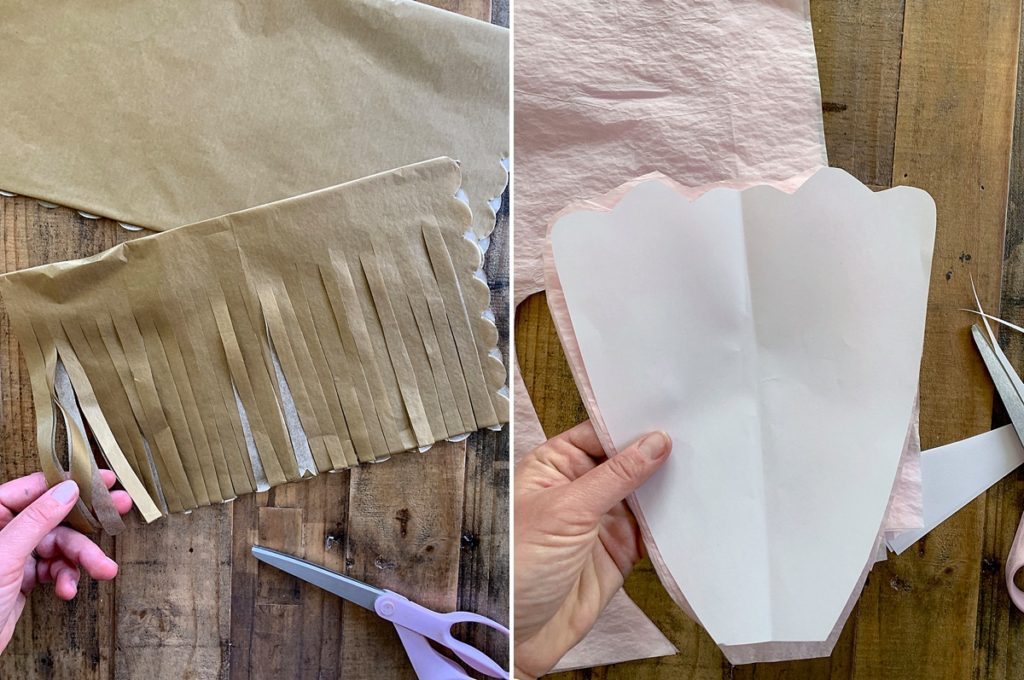 2. Cut Pieces
With your gold/yellow tissue, fold it in 1/2 lengthwise and with scissors, fringe the edges of the tissue (each fringe should be able 1/2"-1/4" wide about 3/4 of the length of the folded tissue).
Then use white computer paper to cut out some "templates" based on the shapes above. Cut 8 of piece A, 8 of piece B and 10 of piece C. And remember to cut the totals from the layers of 3, so you'll end up with layered shapes to add great dimension! 🙂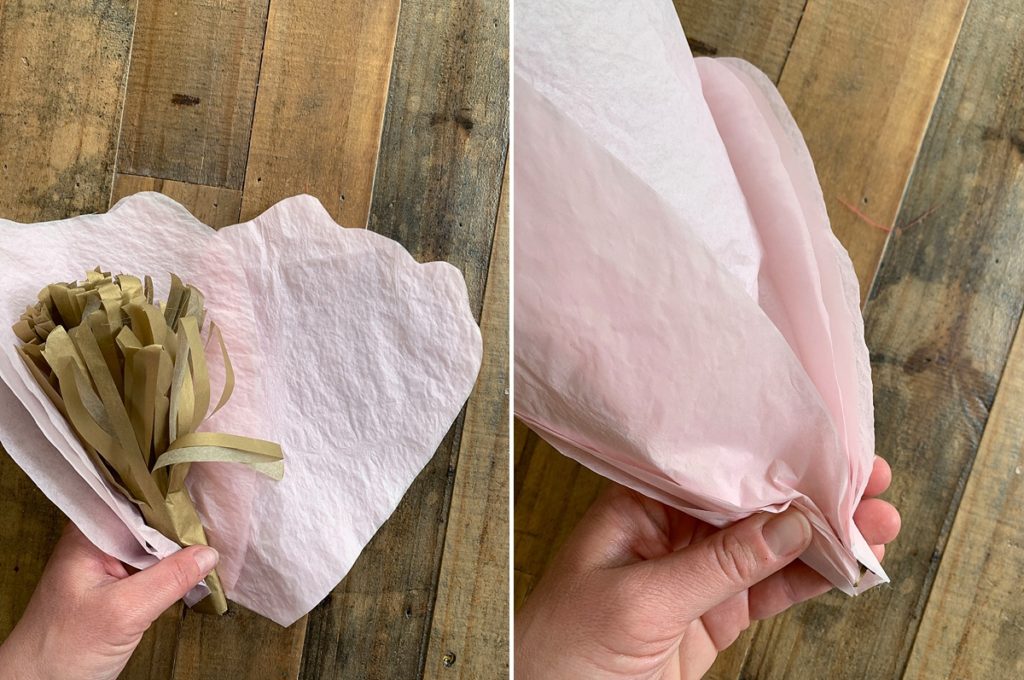 3. Start Assembly
Working with the gold/yellow middle section, start at one end, and roll into a "cylinder" with the fringe becoming the center of the flower. Then beginning with pedals A, start to wrap them around the rolled flower center over and over.
Keep wrapping with pedals B and C until the whole flower is completed.
NOTE: Since each pedal is essentially 3 layers of tissue, make sure to run a bead of glue between each layer at the bottom so that they stick together before gluing it to the whole flower.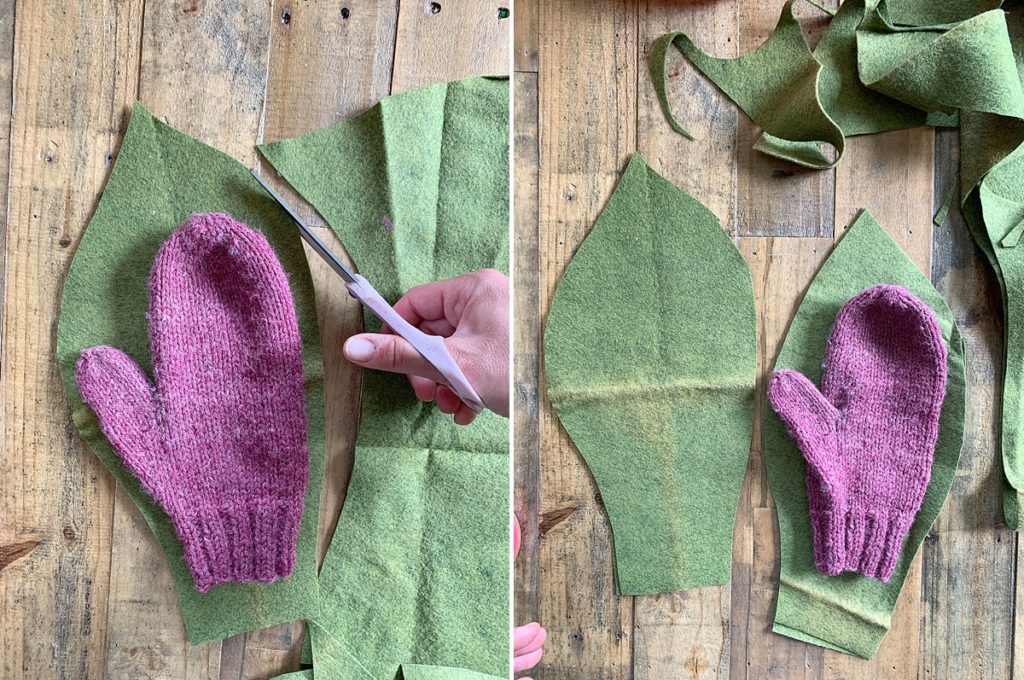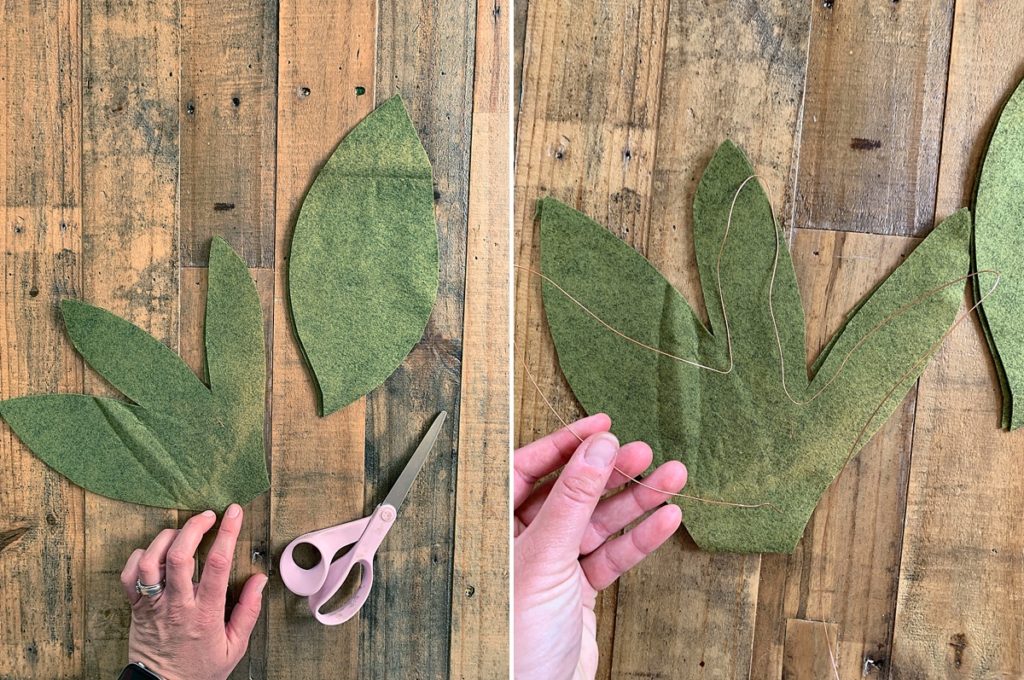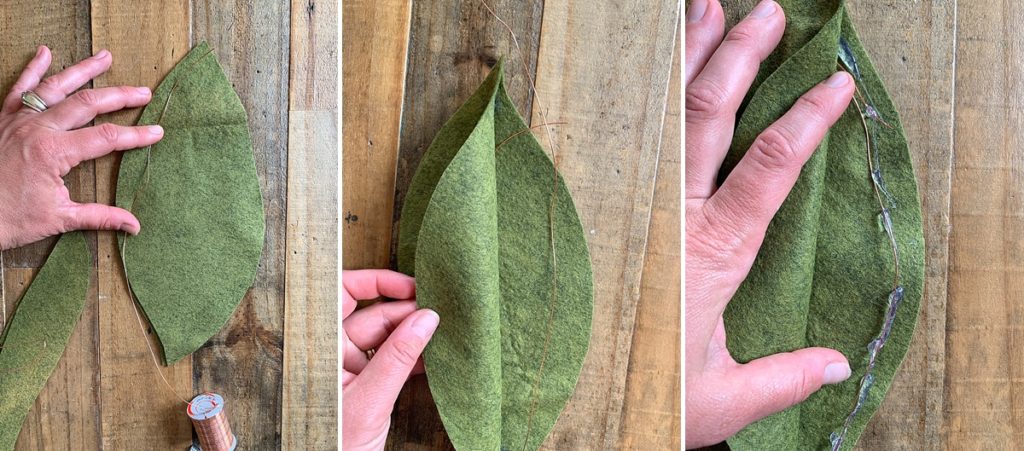 4. Make Leaves
With your felt fabric, cut around your hand (or a mitten) to create the leaf shape. Make sure to leave the opening big enough at the opening for your hand to go through. Stitch around the edges or hot glue the leaf mittens closed.
Then create 2 leaves for under the peony. Use your wire and glue around the inside edge of the leaves; this gives the leaves support AND allows you to mold and shape with the counter of your head or flower bottom. Then hot glue these leaves to the bottom of your peony flower.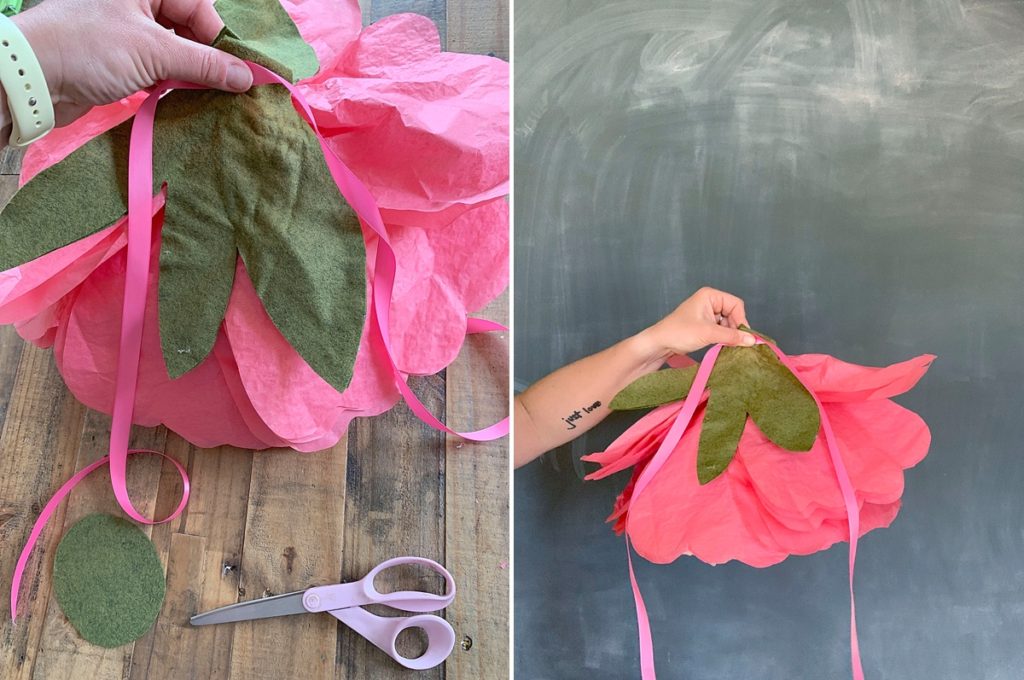 5. Tie Ribbon + Finish
Cut a 3 foot piece of ribbon and hot glue the bottom of the peony (try it on and find the best position on your head and the best position of the flower). After the glue dries, fluff and scrunch the peony pedals to give it texture and width that you want! 🙂