Stars and Stripes glasses DIY!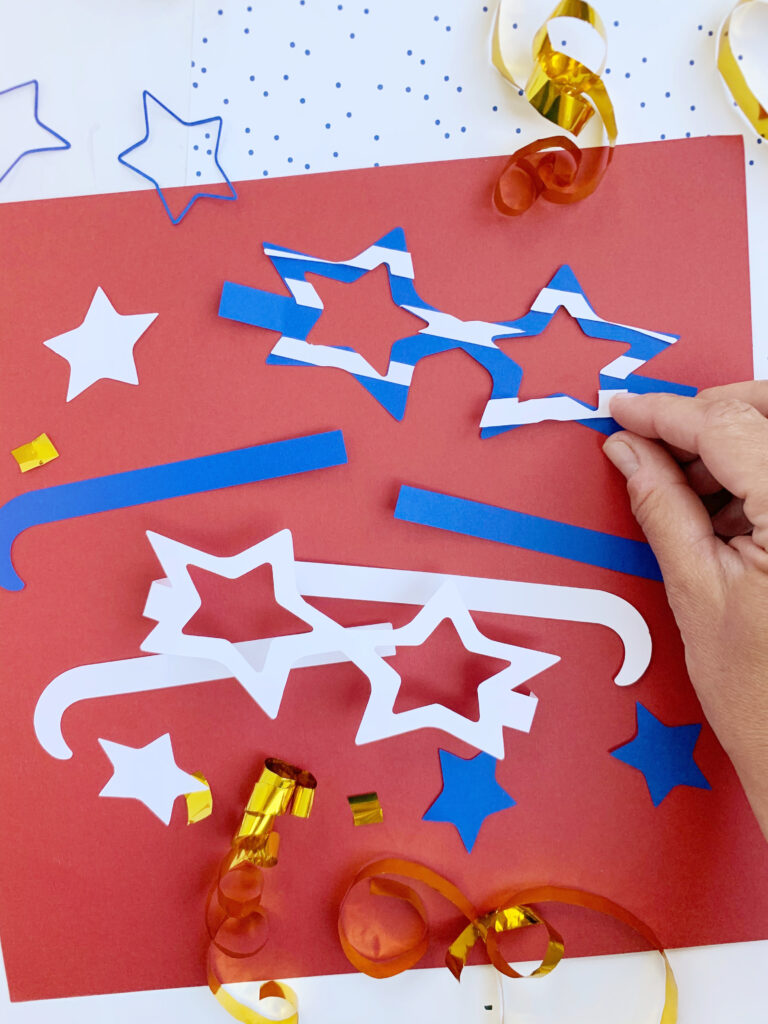 If we have met in real life or even online, then you probably have picked up on the fact that I LOOOOVE celebrating things. Little things (like loosing a tooth or getting a perfect score on a spelling test or buying a new car) just as equally as big things (like Christmas and Easter and National pizza day)! 🙂 And with the 4th of July on the horizon (and eventually the Olympics….crossing my fingers it's sooner rather than later) I just HADDDD to make some paper star glasses for the occasion! This is a fun DIY for adults, kids or heck, even the whole family up at the cabin getting ready to celebrate (I mean, just imagine the entire family in a red, white, and blue pic with these star glasses on?!?! COMMMEEEOONNNN)! 🙂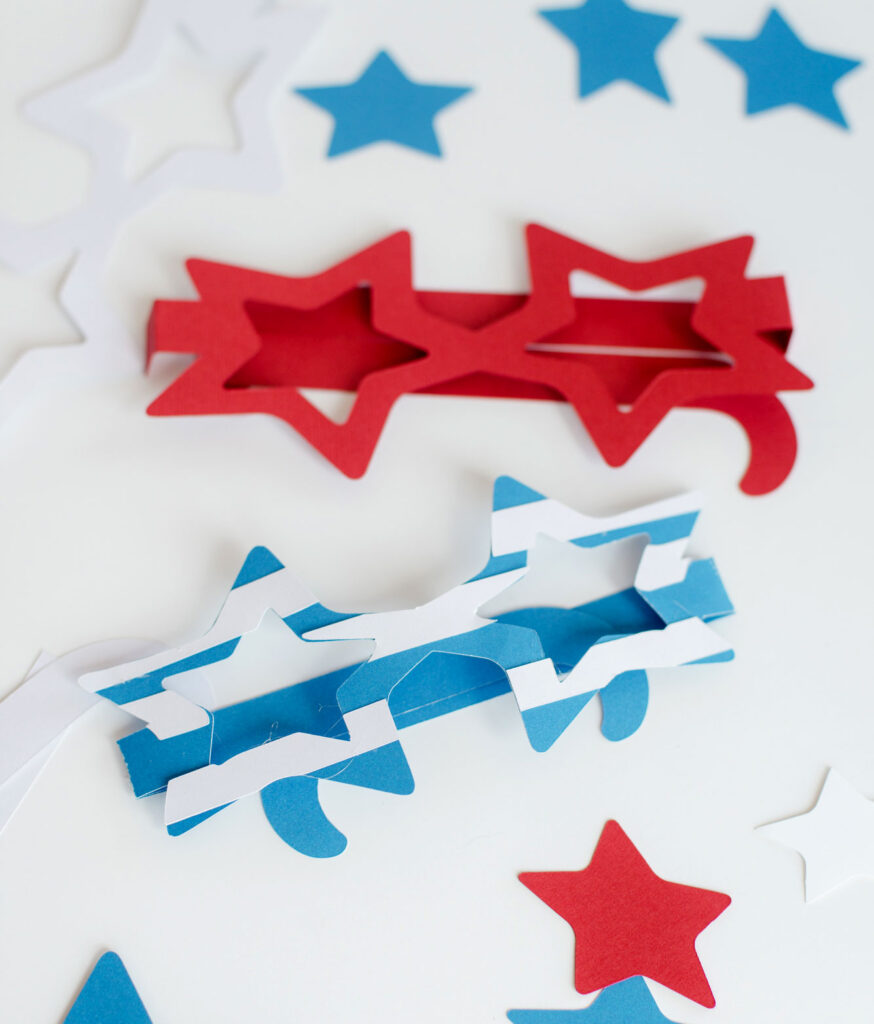 These are easy, especially if you have a Cricut or other type of cutting program because I am sharing the SVG file for you below (literally just download, upload into the program and cut). AND they can be colored, painted, and embellished to your hearts content!!!!
Cut out a whole gaggle of these and bring them to your family get-together…..I PROMISE you'll spread the patriotic joy and amp up the festivities many notches!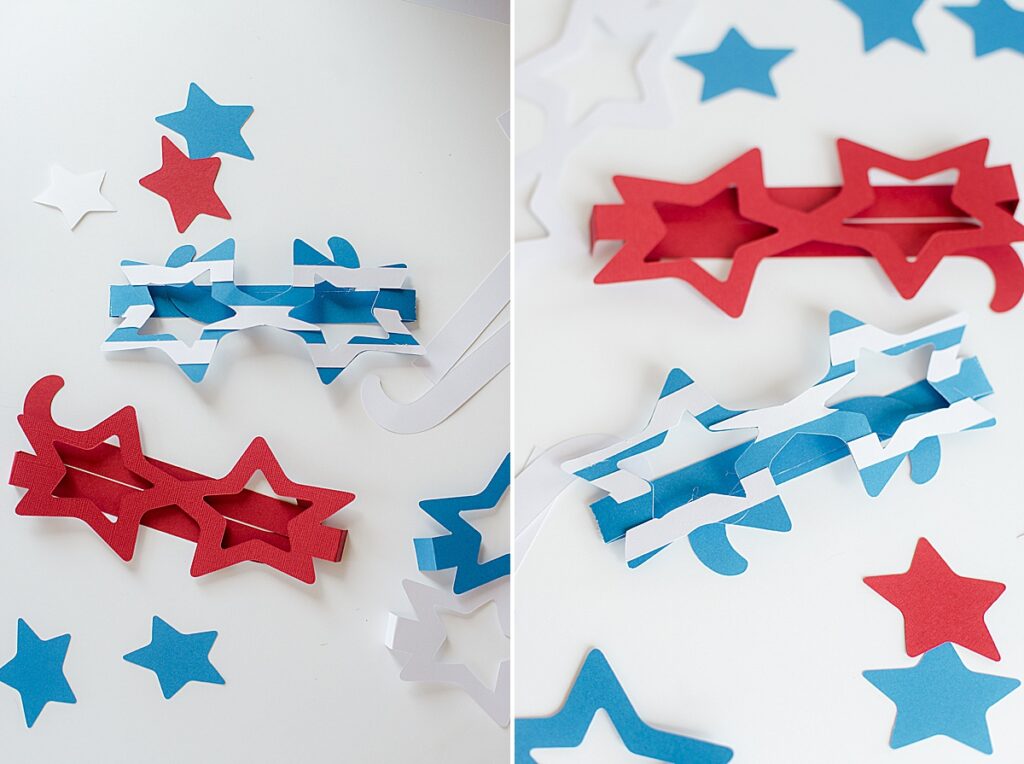 Materials:
Cardstock in red, white and blue colors (preferably 12×12 in size)
The SVG cut file
Glue, hot glue or tape to assemble
Any embellishments to make the glasses extra special
Instructions:
1. Download the SVG file HERE
The SVG file is broken into the star glasses, the 2 arms and then the optional stripes to embellish the stars.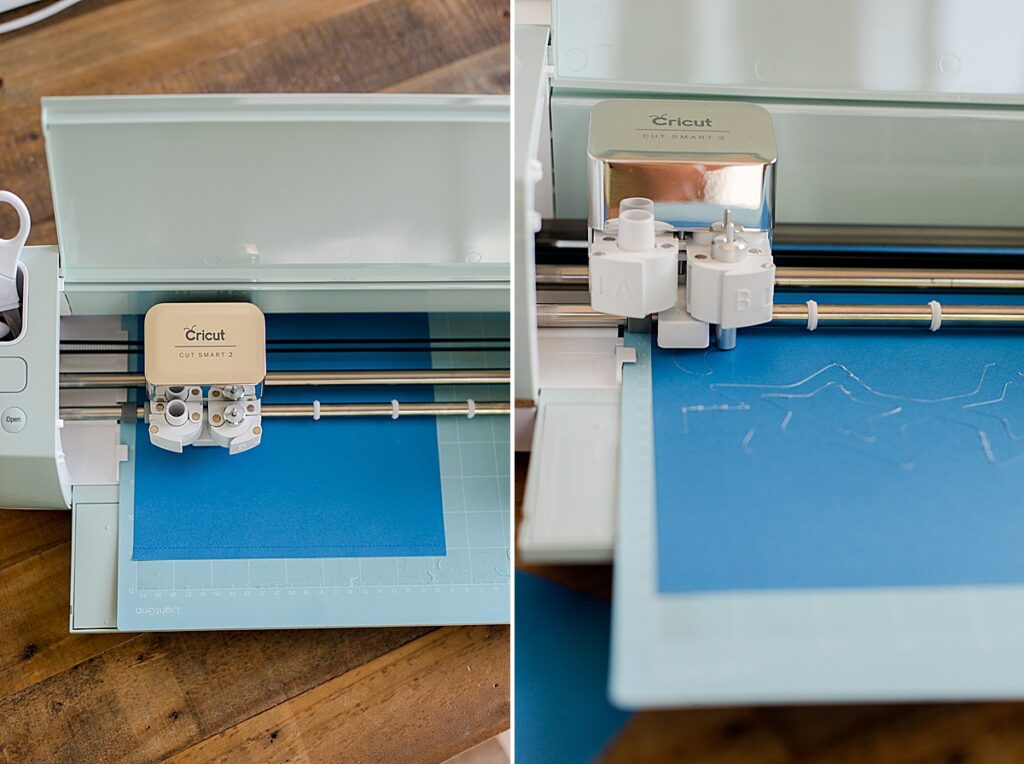 2. Upload the file into the design software.
Make sure the file is sized about 8 inches across (the file, not the actual glasses).
You will want to do ONE small adjustment in the Cricut software before cutting:
*Highlight the star frame shape along with the 2 star eye holes, then down near the bottom "attach" the 3 files together. (This step is essential to making sure that the star holes are inside the star frame all together as one piece, so that you can see out of the glasses…make sense?)! 🙂
Proceed with your cricut to cut out the files and remove them from the grip map.
3. Embellish + assemble as desired! 🙂
Color or embellish your glasses pieces. Fold the side edges of the glasses over (this is where you will attach the arms of the glasses). Then using hot glue, tape or school glue attach the glasses arms to the star frames. The arms are likely longer than needed, so be sure to cut or trim to the sizing desired! 🙂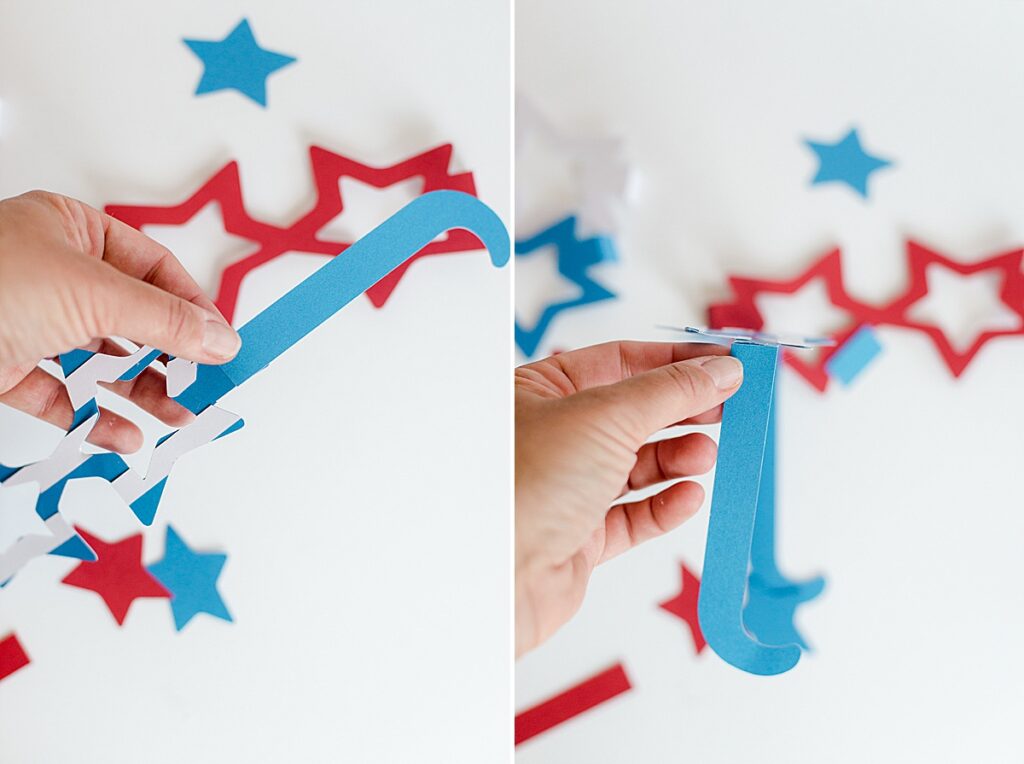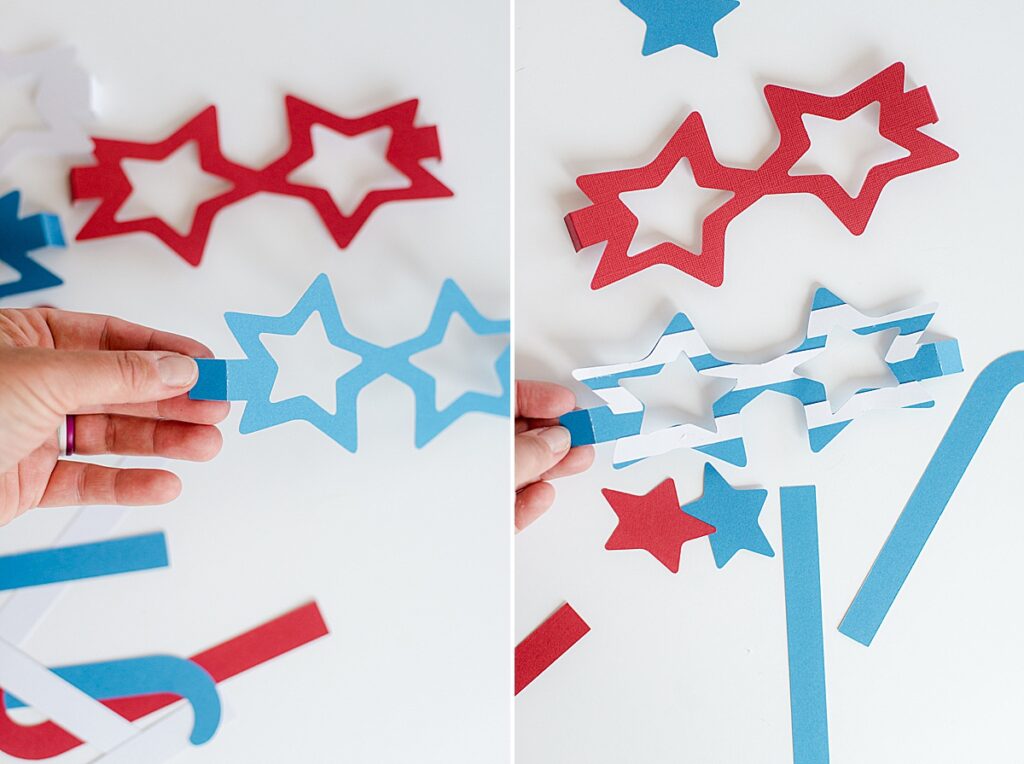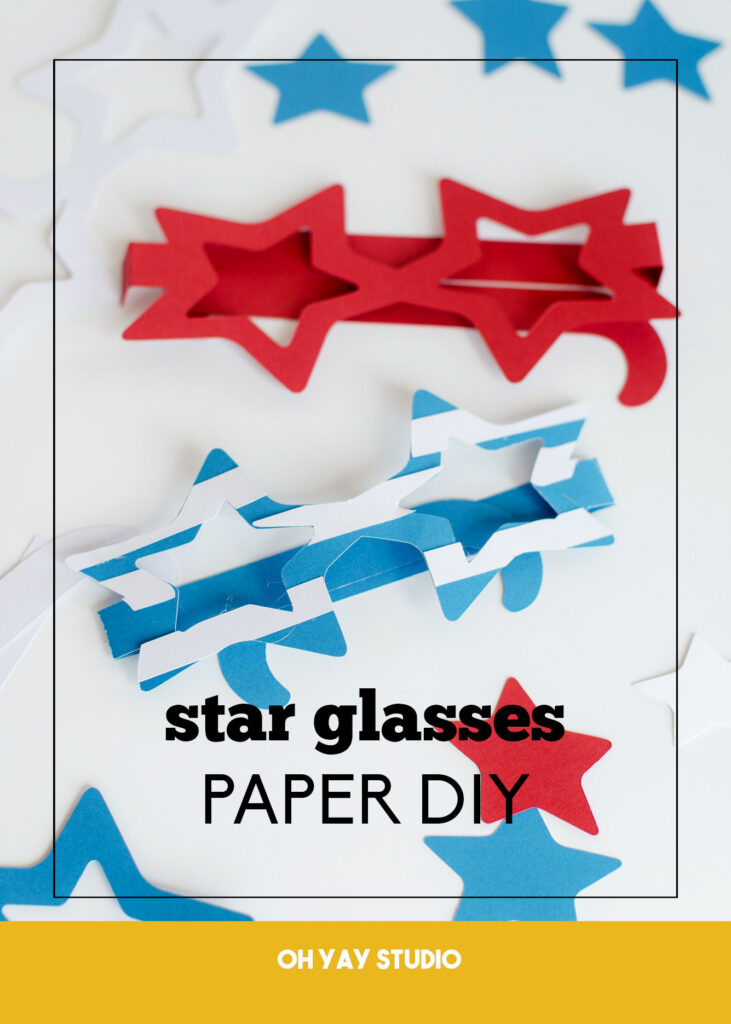 AND AND AND, bonus. I have partnered with 11 other creative ladies to bring you 12 FREE patriotic cut files (mine included)! So as you're prepping for your red, white and blue festivities, check out these other incredible creatives with a link to their free SVG files below:
Polka Dot Blue Jay – God Bless America SVG
Sunshine and Munchkins – Freedom and Fireworks SVG
Poofy Cheeks – Pledge of Allegiance SVG
Simply Made Fun – Little Firecracker
Chameleon Cuttables – Free Spirit cut file
Crafting Overload – Faux Pocket 4th of July Shirt
Sugar Bee Crafts – Stars and Stripes heart
Studio Ilustrado – Stars and Stripes firework
Sarah Hurley – Patriotic Unicorn
The Craft Print – Freedom for All