LaCroix before boys free Galentines day printable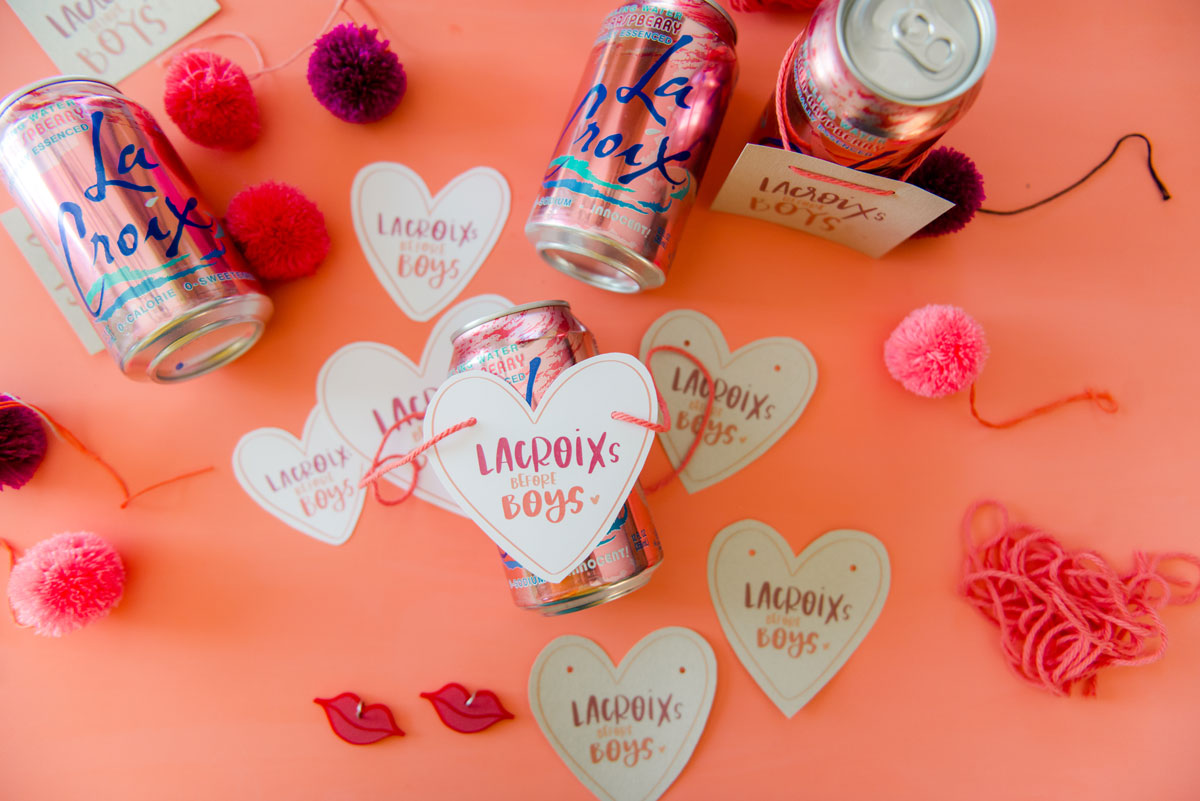 February 13th, one of the best days of the year because it's all about honoring our girl besties, our Gal pals and friends 🙂 In the words of Leslie Knope "Ladies celebrating ladies. It's like Lilith Fair, minus the angst. Plus frittatas." And this year I am proposing that we add in some LaCroix for good measure!
I designed these little printables last year and made Galentines bags of fun to deliver to some of my favorite lady-led businesses around town. BUUUUT I realized I never shared them on the blog for YOUUUUU!
So, this year, on Feb 13th I encourage you to celebrate your ladies, your besties, your GAL PALS in any way you dream up! Because in a world full of chaos and bad news and negativity, I don't think we take time to encourage or celebrate one another enough! So take this as an excuse to do so!
PRINT YOUR LACROIXs BEFORE BOYS printables here!
The PDF has 2 different versions of the graphic on it. One in a heart shape and one that you can cut into a square. With both of the designs, I punched a hole on each side of the graphic, thread a string through the holes and tied it around the can of LaCroix! VOILA! 🙂
It is *THAT* easy to make up these cute things to drop at your favorite Gal-Pals house! 🙂