Floral painted converse shoes!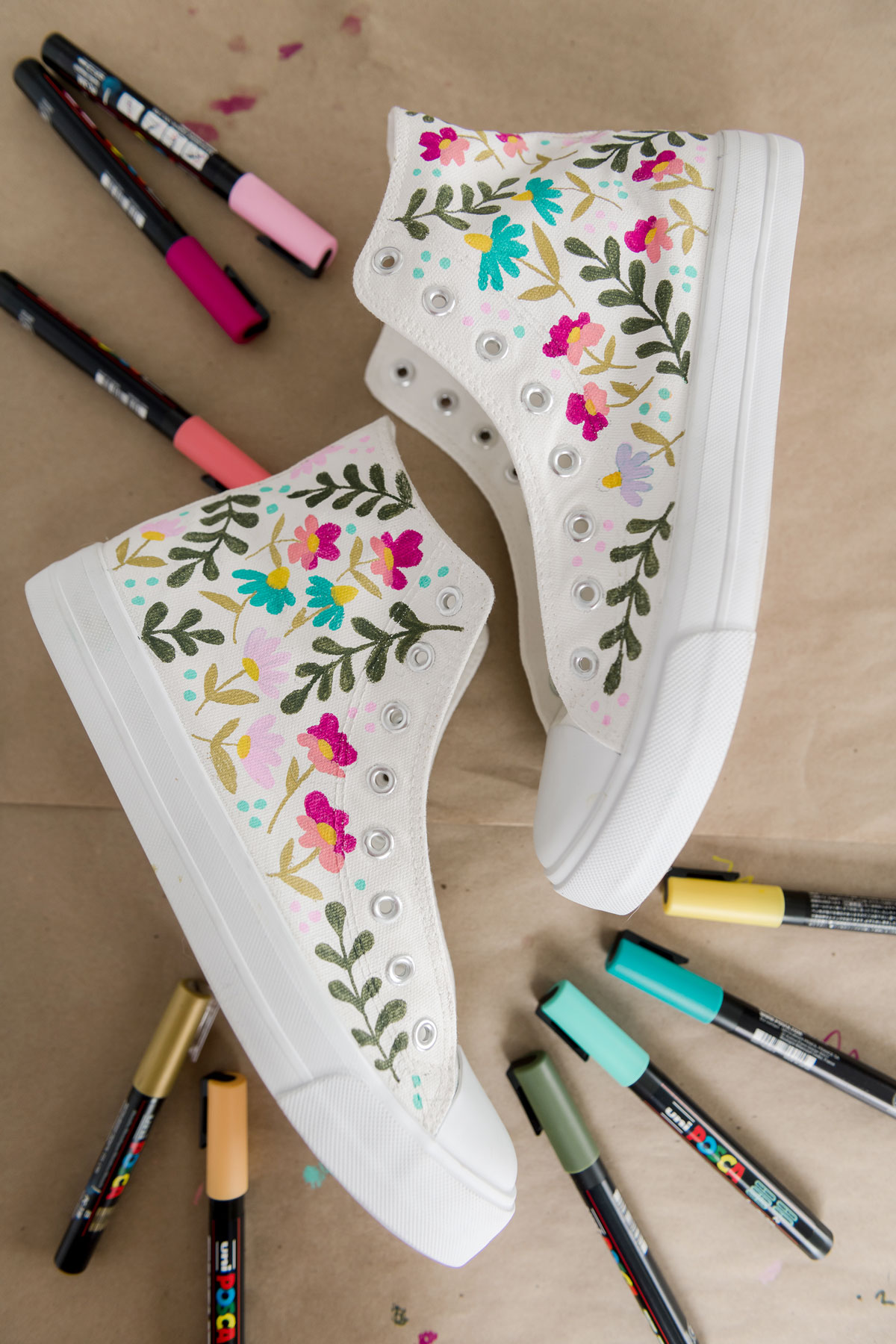 Painting some shoes to make them more colorful and happy??! YESSSS PLEASE!
Grab your Posca paint pens (or this is your excuse to go get some of these amazing little pens of amazingness) and your pair of canvas shoes to customize them and make them your own!
I feel like these colorful, floral shoes are a PERRRFECT addition to my spring wardrobe!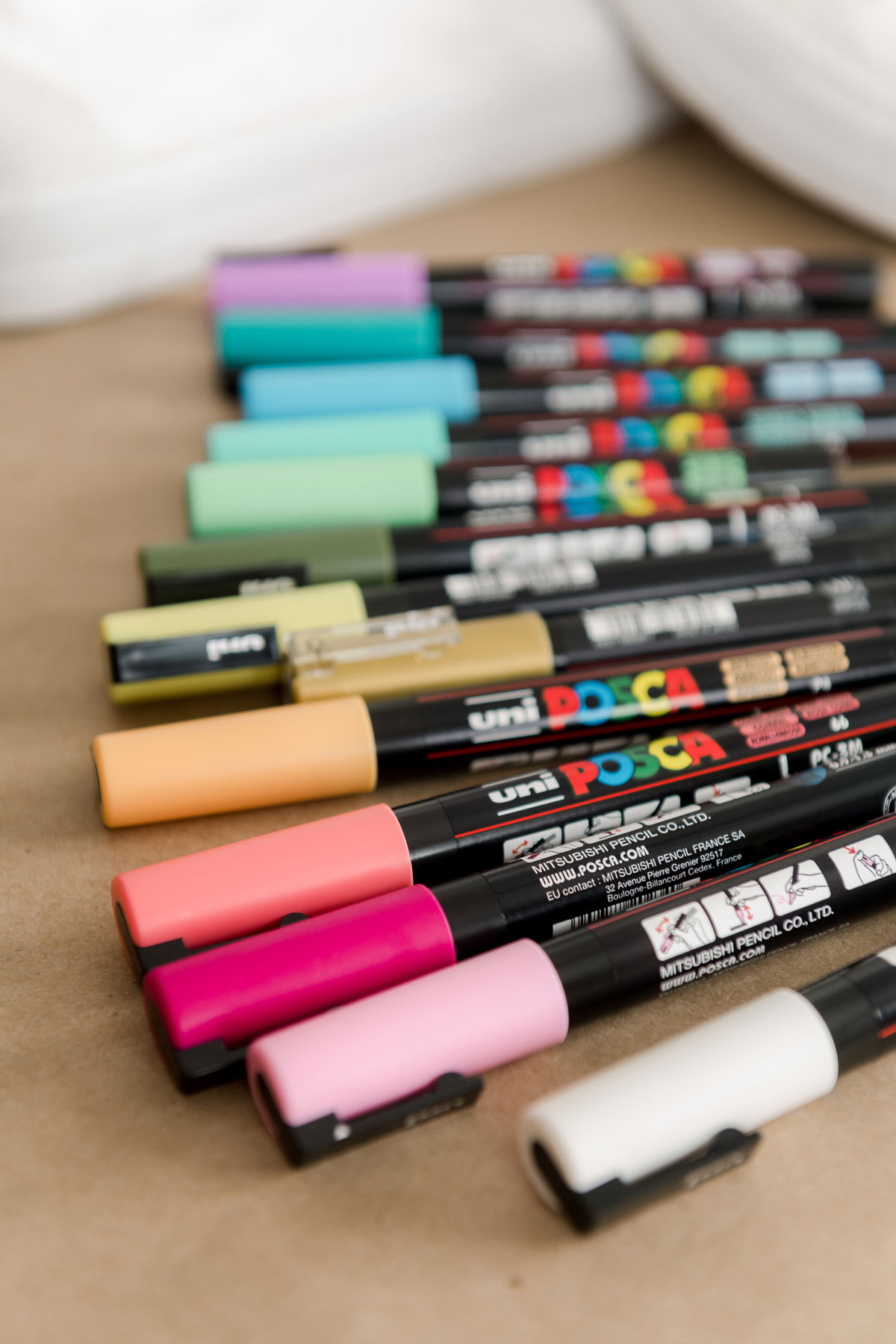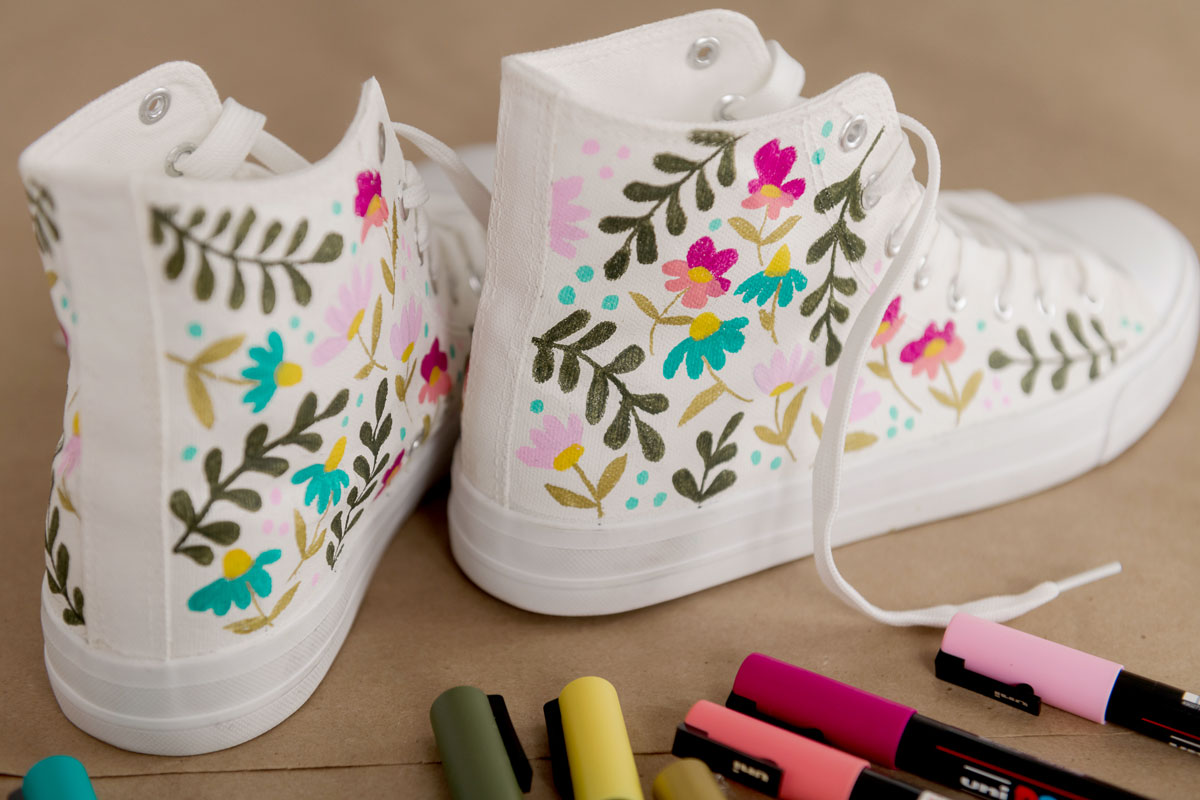 MATERIALS:
A pair of white canvas shoes
Pencil
Fabric paint (for base layer)
Posca paint pens – THE BEST IN THE WHOLE LAND 🙂 **and there's a humungous selection of colors at Michaels craft store 🙂
Some amazing tunes for rocking out while painting 🙂
optional Mod Podge for sealing your canvas shoes
INSTRUCTIONS:
I chose to start with a base layer of white paint under the Posca paint pens – I just wanted to be sure that the acrylic paint from the Posca pens didn't "spread" into the fibers when I was doodling the flowers. And my fave for this is Tulip paintable fabric paint (it's the non-dimensional or the non puffy paint kind) and it works like a charm!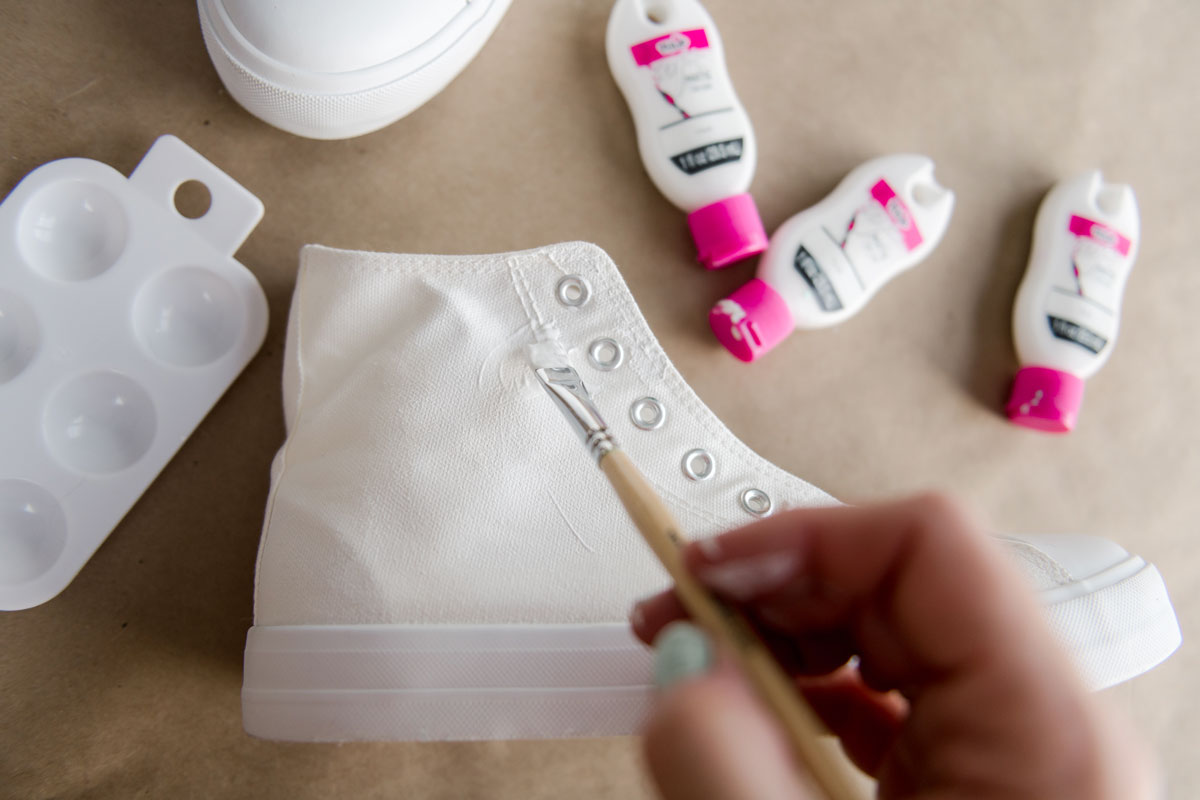 2. Once your base layer is dry you can start doodling your ideas out with a pencil! 🙂 I highllllly suggest that you draw lightly….as I say to my students "draw light until you get it right"! 🙂 HA!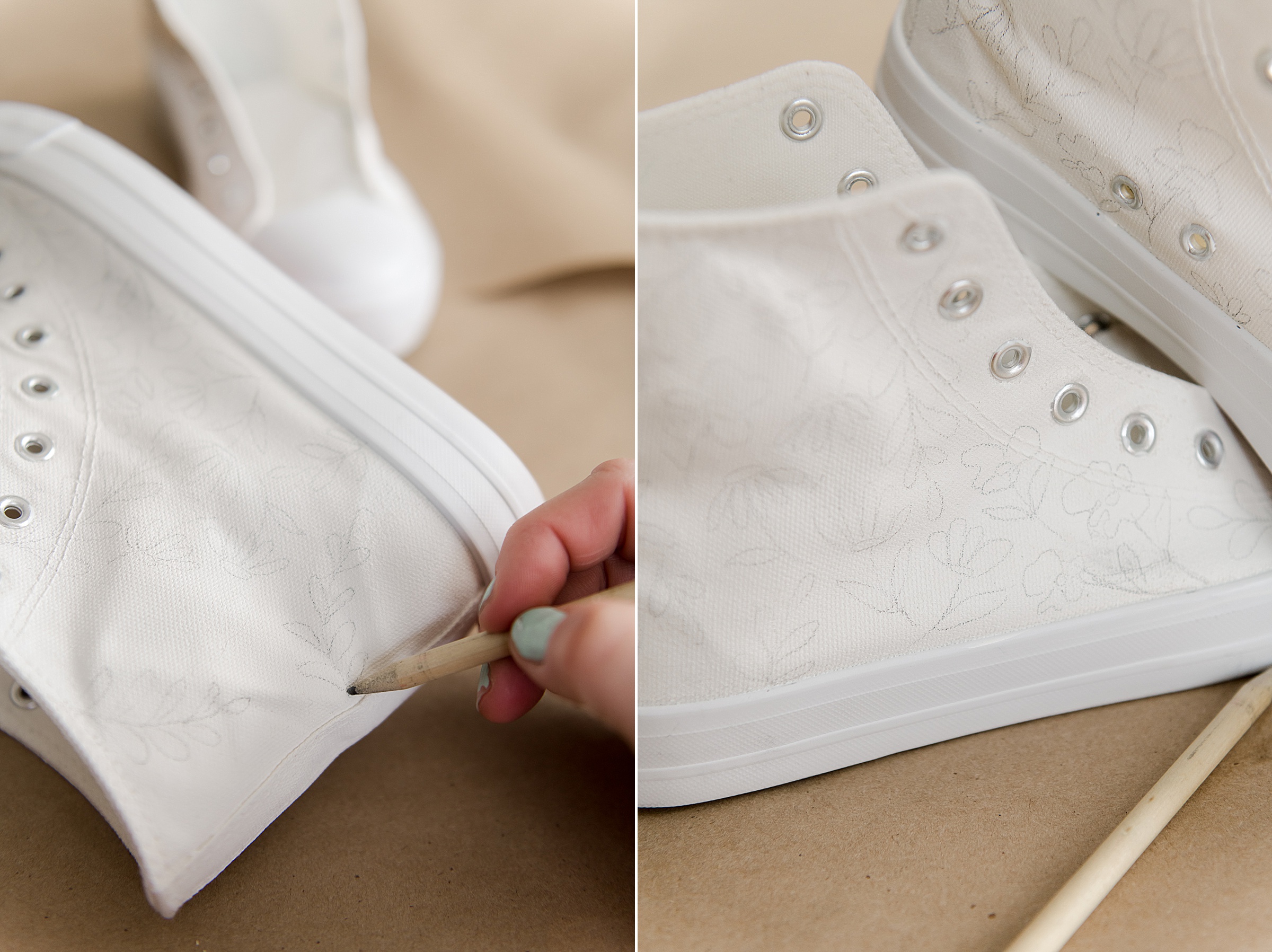 3. Then just start to fill in those doodles with your Posca paint pens – Posca are the BESTTTT because it's not a chemical paint, it's just an acrylic paint that it's a pen form! 🙂 This makes it SOOOO dang easy to layer the paint on top of one another, or do multiple layers of paint or keep getting your paint colors richer too! 🙂
ANNNND Posca paint pens don't take much time to dry – just the same as normal acrylic paint. SO once they are dry, you can do an optional layer of fabric Mod Podge!