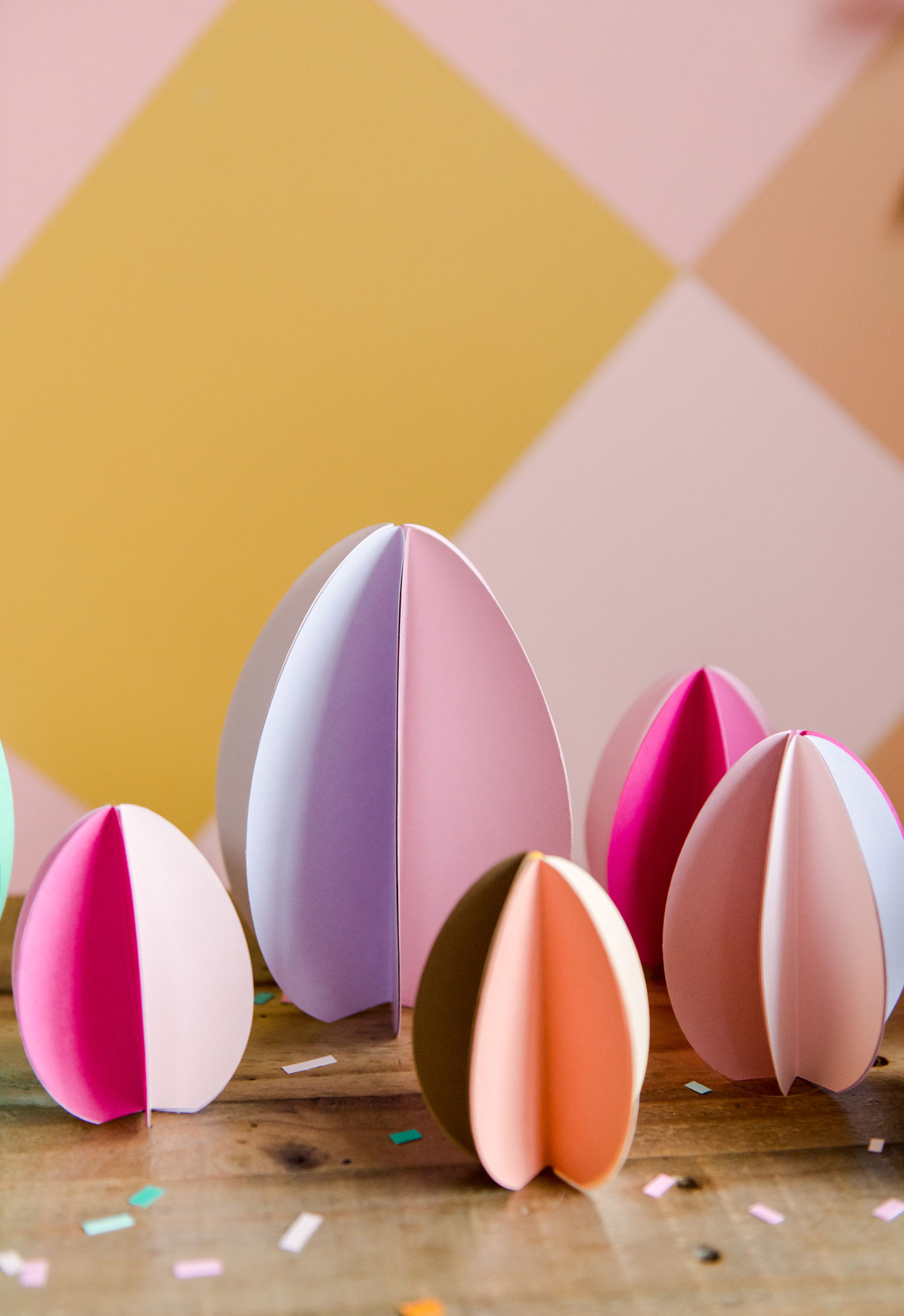 My Easter motto: The more colors….specifically those amazing earthy-pastel colors, the better! SOOOO of course these happy little paper Easter eggs are just the ticket for adding little pockets of colors around your house for some spring or Easter decor! 🙂 And trust me….these are SO DANG easy!
I meannnn! Can you even imagine a whole gaggle of these paper eggs just lining the mantle of your living room or down the entire table at your Easter brunch!?! 🙂 I give you 10083% permission to have fun with color, play with sizing and just make a load of these to add some fun to your Easter decor! 🙂 (oh, and get those kiddos involved too! 🙂
ohhhh—and if you're in the spring, making mode…..head to the bottom of this blog post for a whole heck of a lot of other FREE Easter SVG files to download and play with! 🙂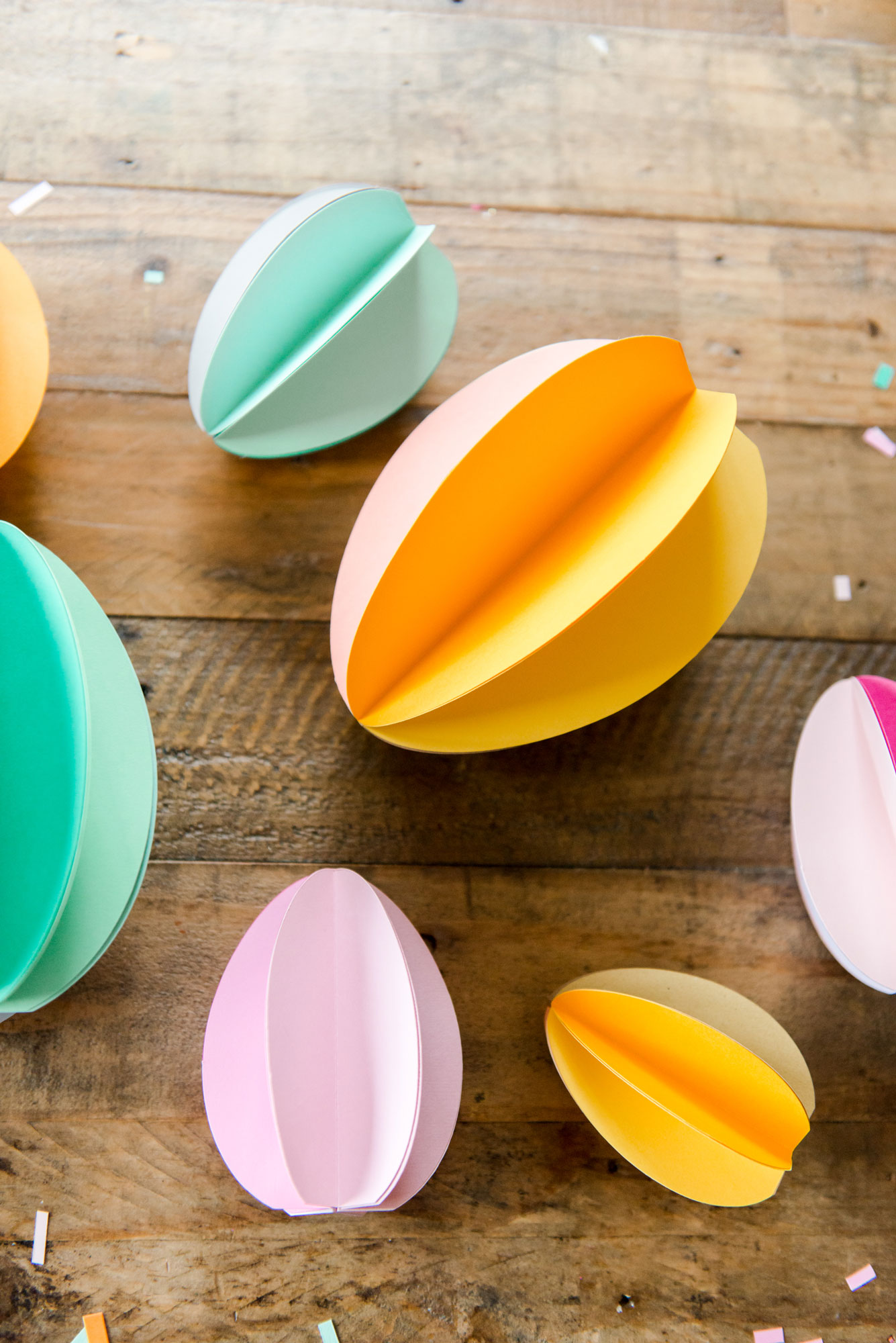 MATERIALS:
Paper (cardstock) for eggs in various colors
Glue (hot glue preffered for time)
Scissors (if you are using the PDF file)
Fishing line or string (if you want to hang them
And your trusty Cricut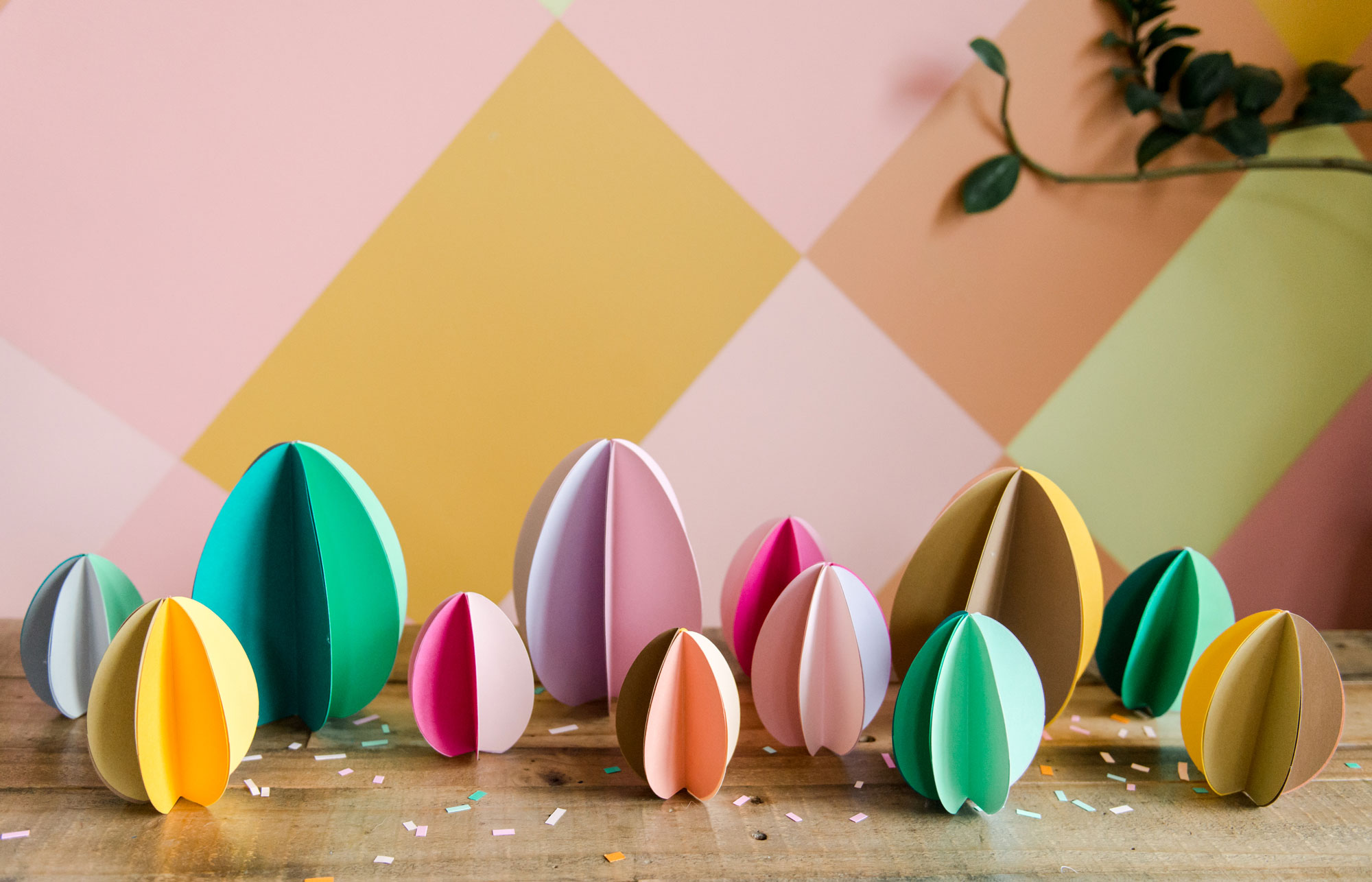 INSTRUCTIONS:
1. First, download your Egg shapes!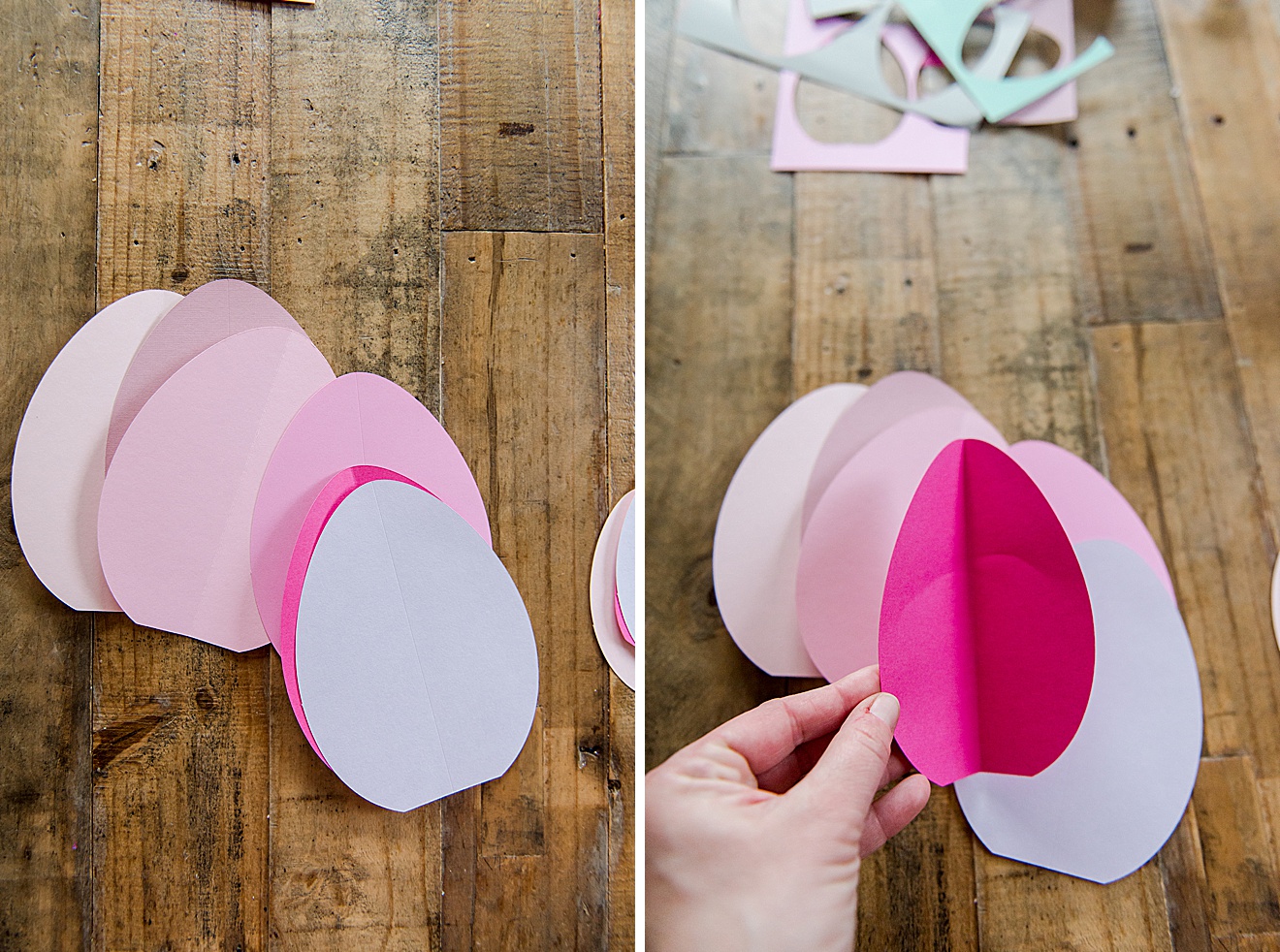 2. Cut out your egg shapes! LIKE LOTS OF THEMMMMMMM! You will want/need at least 5 eggs or "layers" of the same size. The more layers, the more "full" the egg.
If you are using the PDF template and begin to trace onto your card stock and cut out.
tip: if cutting by hand and using the PDF, fold your cardstock and crease it BEFORE tracing + cutting so that you can have your shapes pre-folded to eliminate step 3

If you are using the SVG file, download and open in your Cricut design space 🙂
tip: be sure to "ungroup" your eggs when you import them into your design spaceI then select the layer (on the right panel) with the pink line (which will be the crease) and change that to "score" in the operation dropdown (upper left hand corner). Then follow your on-screen instructions to finish cutting + score!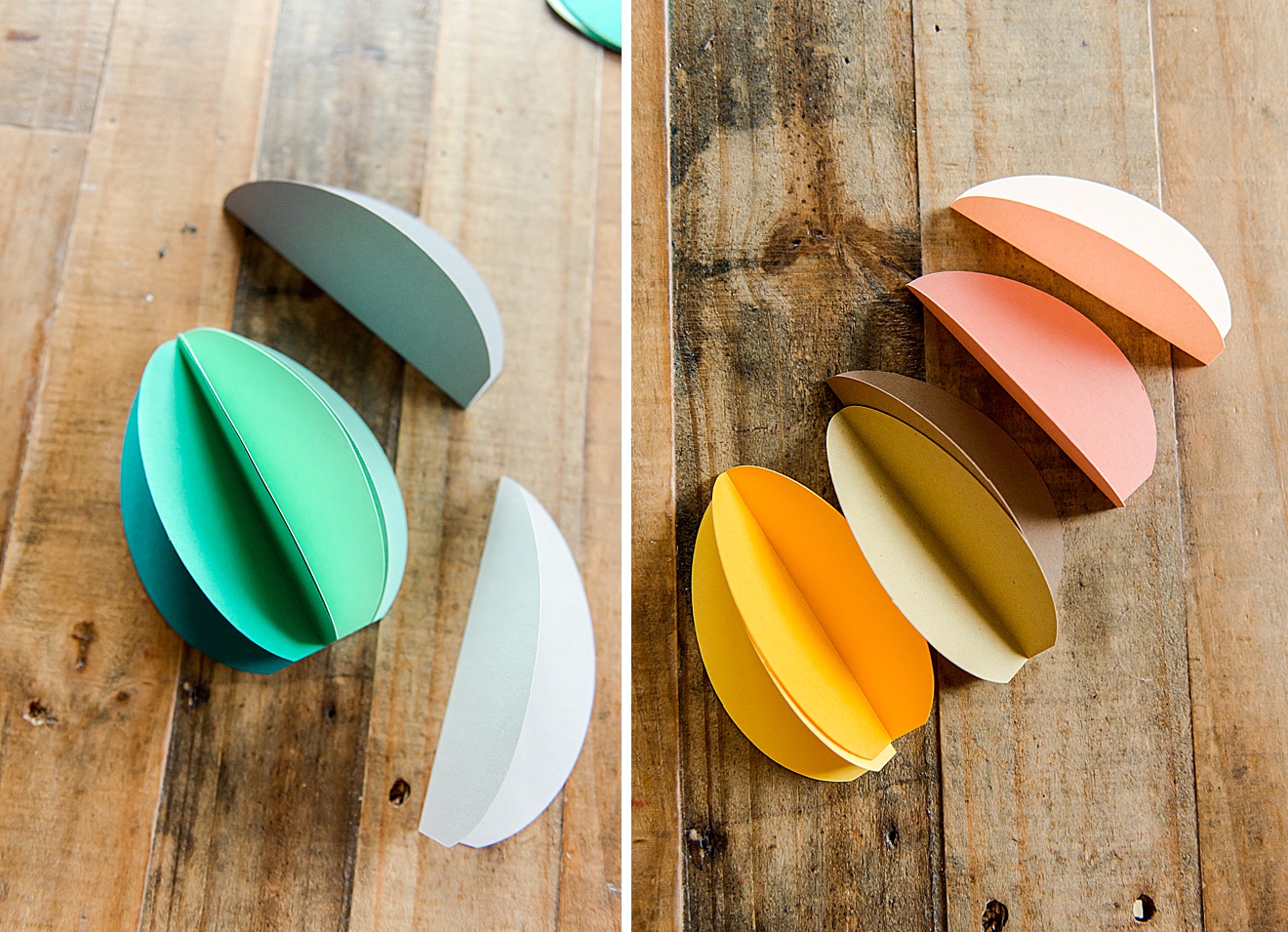 3. Begin matching up each folded egg and glue them to one another on the flat side. Do this until you've completed a "circle" and glue all the way together to make a 3-D egg.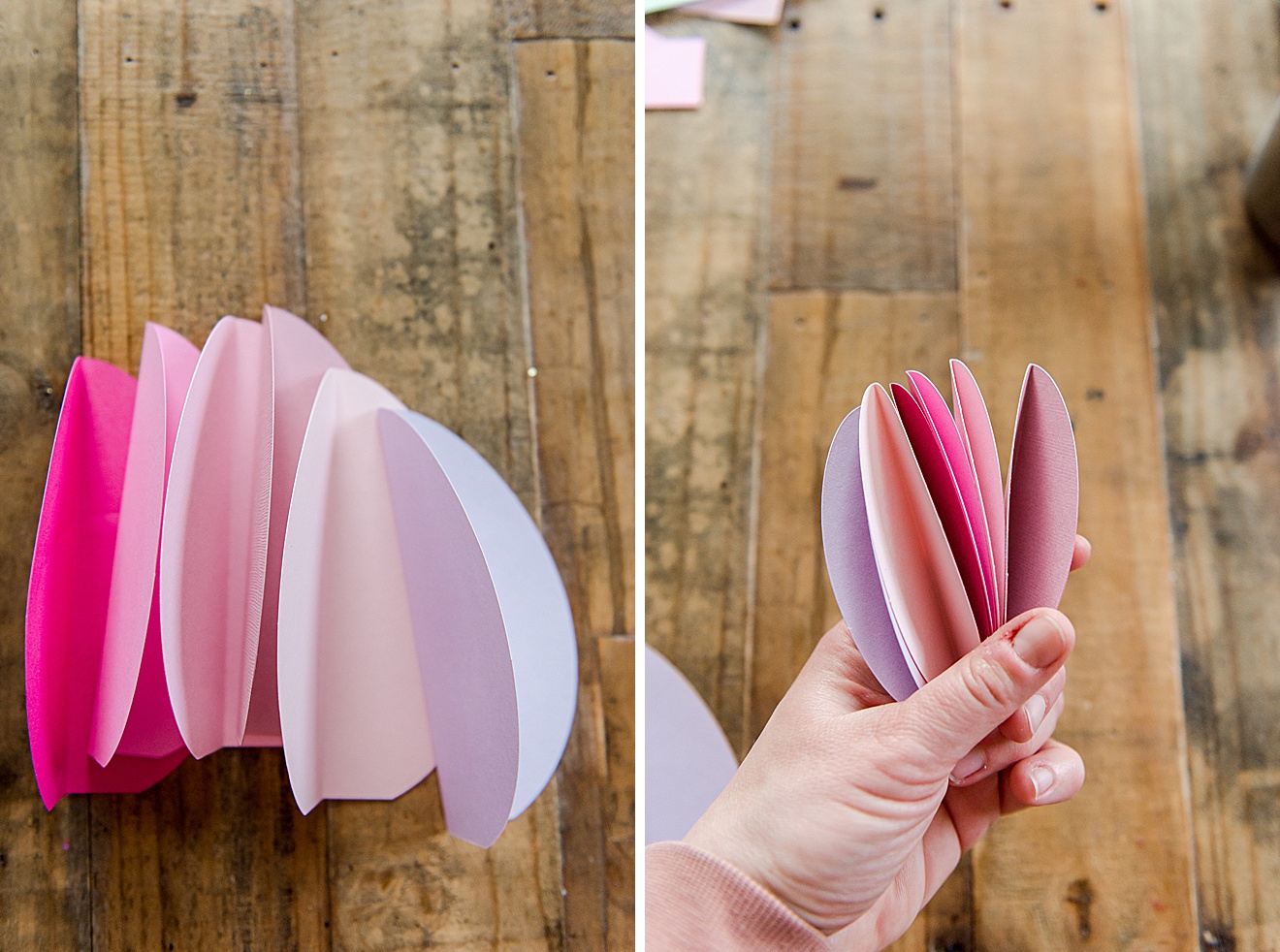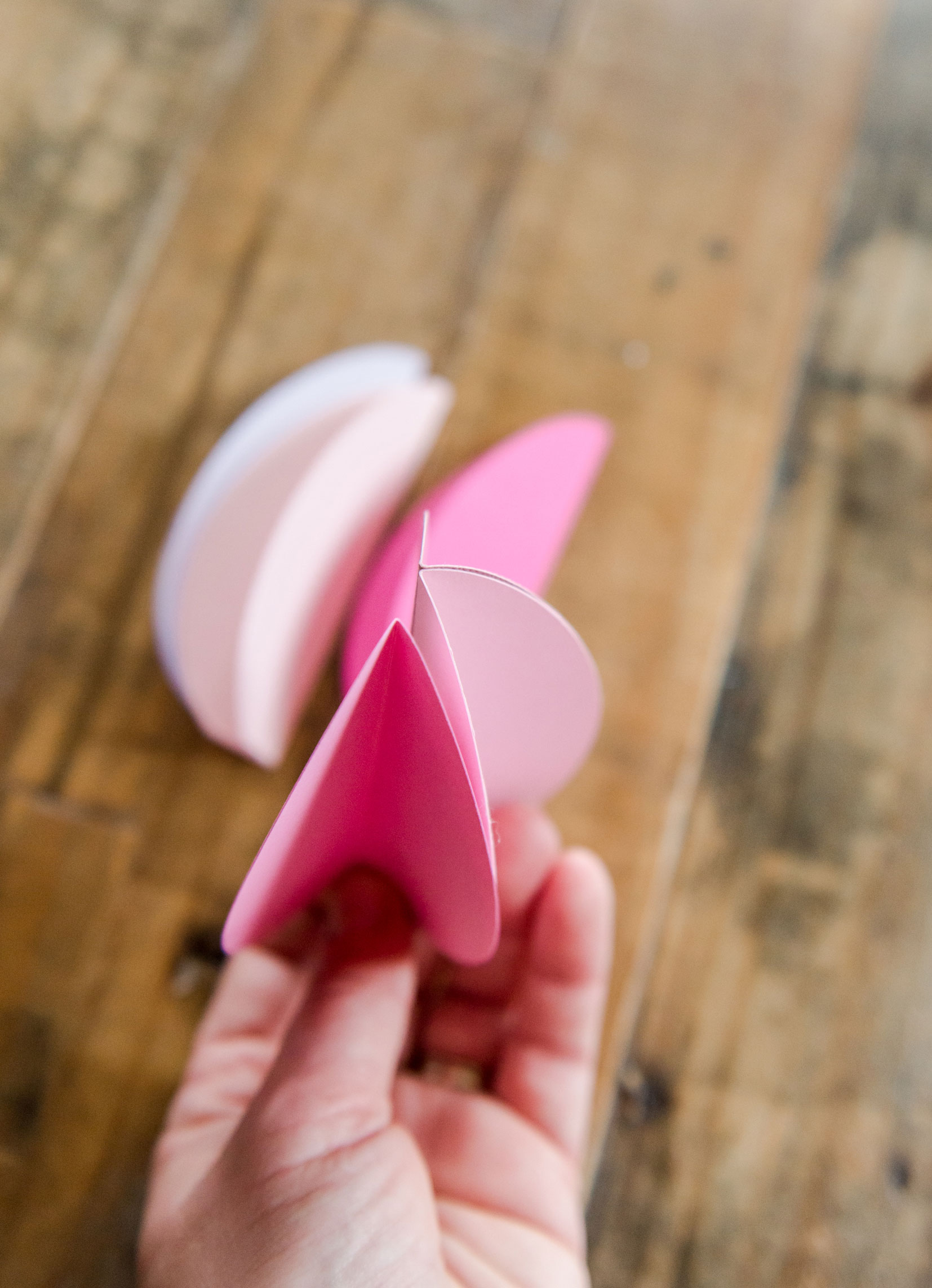 **Be sure to add fishing line or string BEFORE you complete the full "circle" if you want to hang your eggs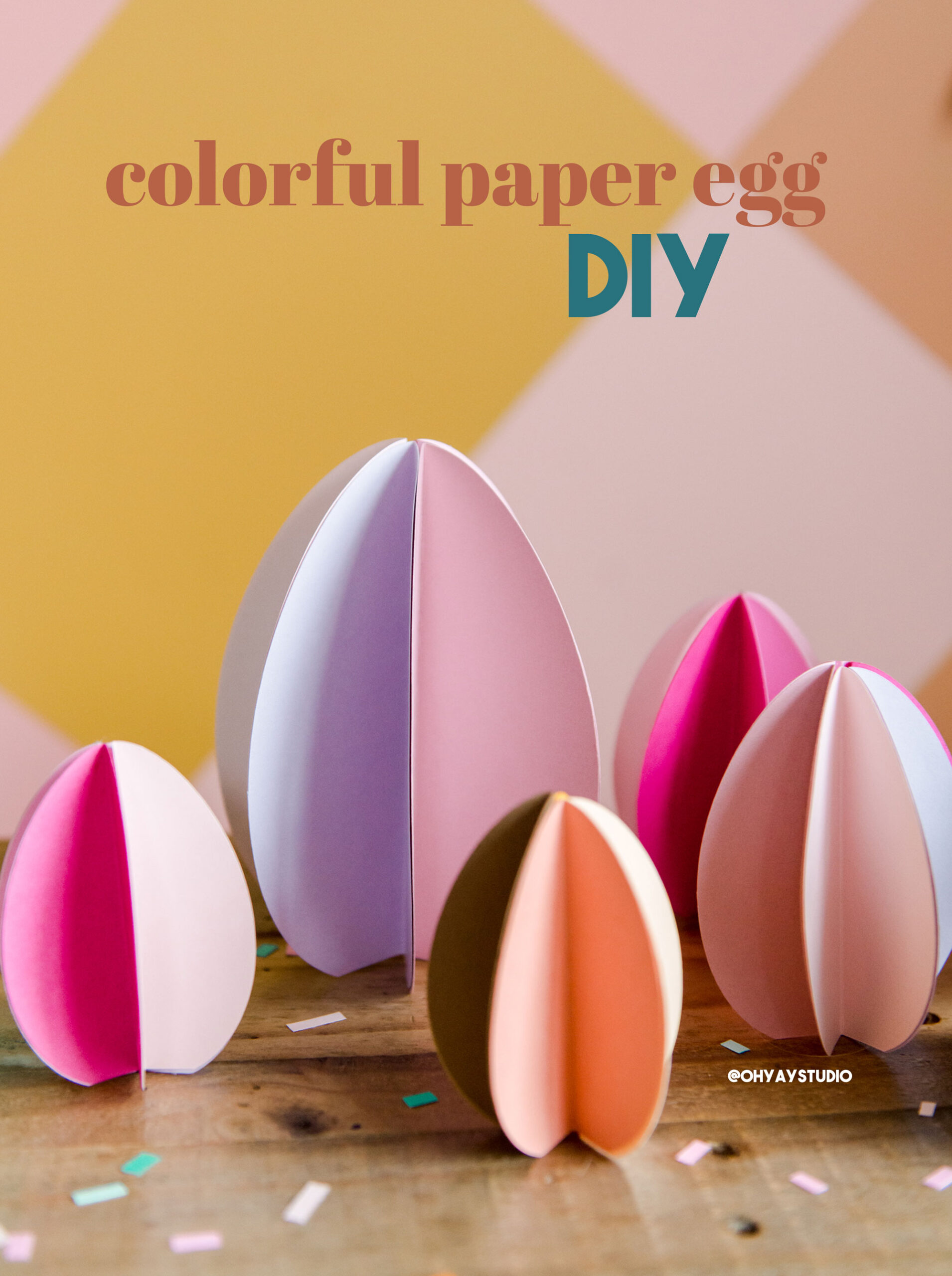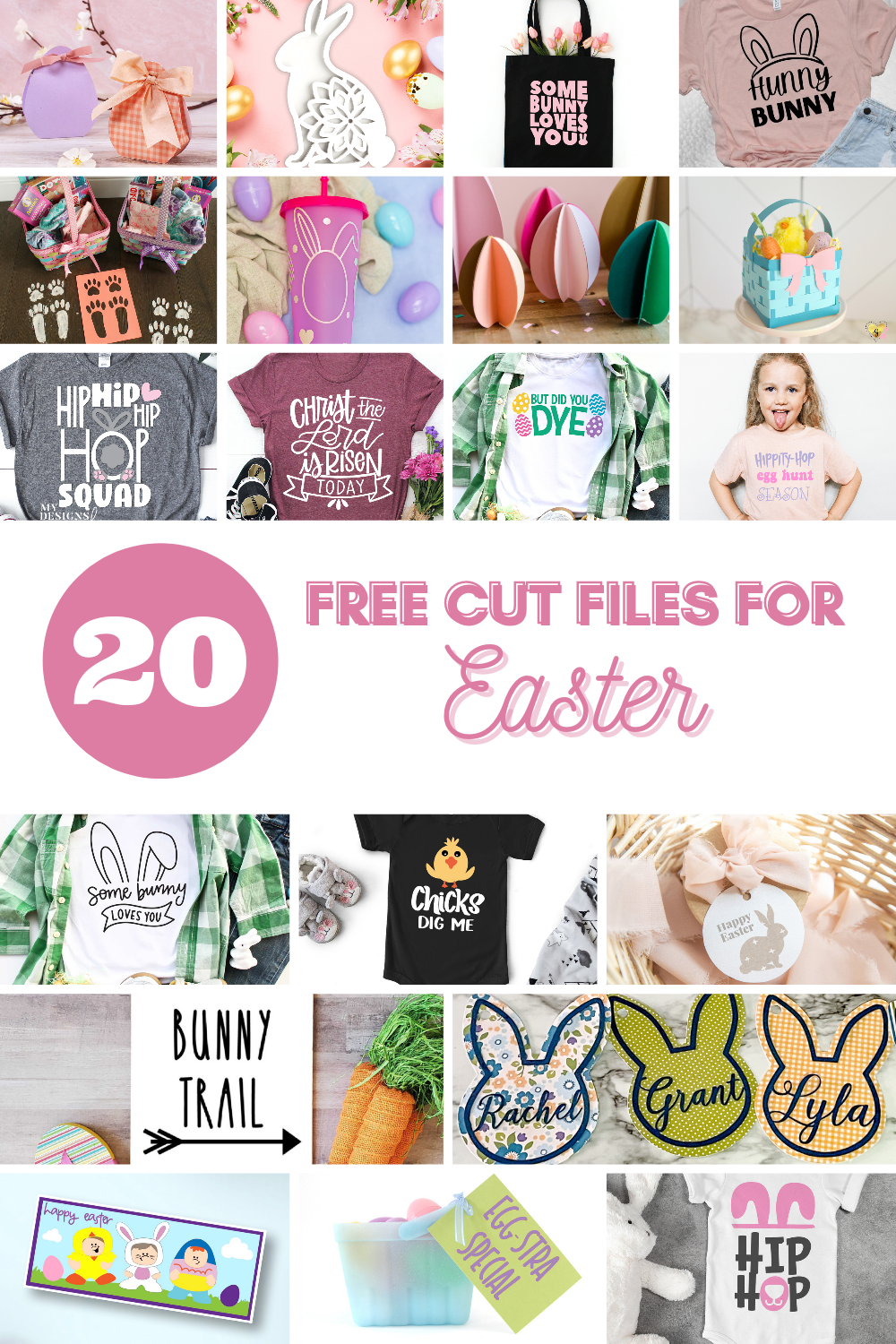 Easter Egg Treat Box
– Persia Lou
Bunny Basket Gift Tag
– Crafting Overload
Some Bunny Loves You
– Studio Xtine
Egg-stra Special
– Polka Dotted Blue Jay
3D Paper Eggs
– Oh Yay Studio
Mini Paper Easter Basket
– Gina C. Creates
Egg Hunt Squad
– Poofy Cheeks
Did You Dye
– Artsy-Fartsy Mama
Hunny Bunny
– Crafty Life Mom
Chicks Dig Me
– Liz on Call
Hip Hip Hip Hop Squad
– My Designs In the Chaos
Some Bunny Loves You
– Weekend Craft
Easter Pals Slimline Card
– The Bearded Housewife
Rabbit Gift Tags
– The Walnut Street House
Bunny Trail
– Sunshine and Munchkins
Christ The Lord is Risen Today
– Lettered by Stephanie
Paper Floral Bunny
– Craftara Creates
Easter Bunny Footprint Stencil
– Spot of Tea Designs
Easter Egg Tumbler Wrap
– Simply Made Fun
Hip Hop Bunny SVG
– Tried and True Creative