2019 "everyday holiday" printable calendar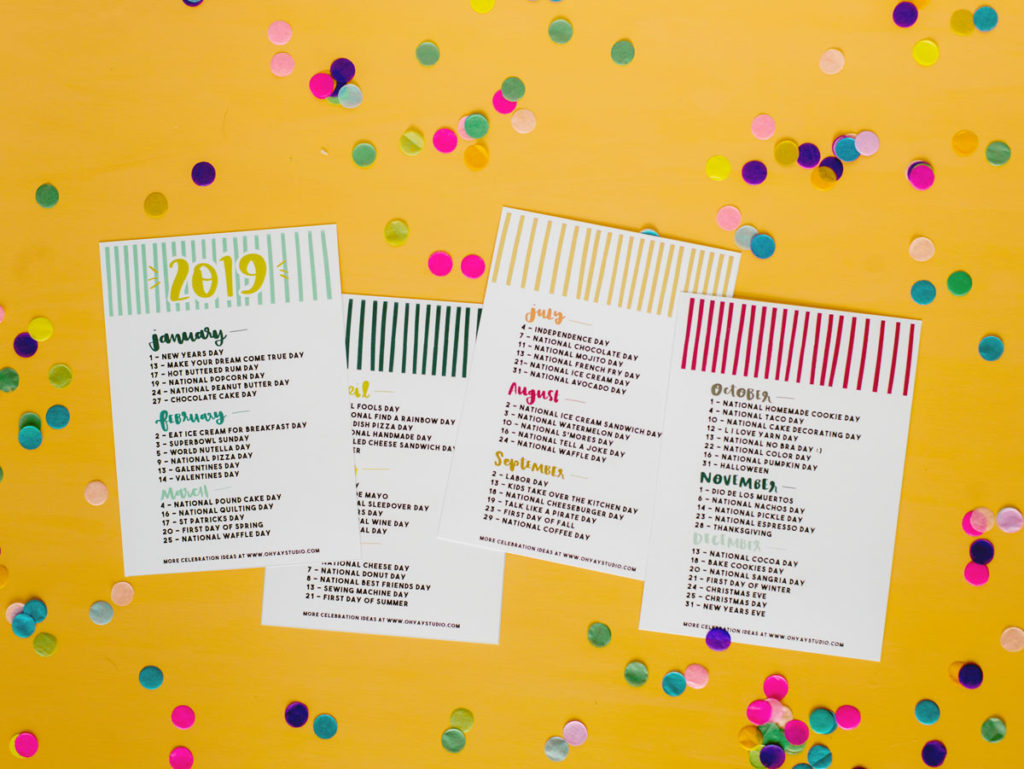 Do you love National donut day? or National wine day? Or do you bust out the best piñata for Cinco de Mayo? Or need a reason to host the best S'more cook-off for national S'more day? If you answered YES to annnnyyy of these questions then let's *for sure* be friends!
ANNNNND you also need to print off this 2019 every day holiday calendar!!
Trust me, you will need this in your car, on your desk, fridge or bathroom mirror….basically ANYWHERE that will help remind you to celebrate! These obscure national holidays are something to be enjoyed to the FULLEST and I try and sprinkle fun things around these holidays for my fam and friends as much as possible!! 🙂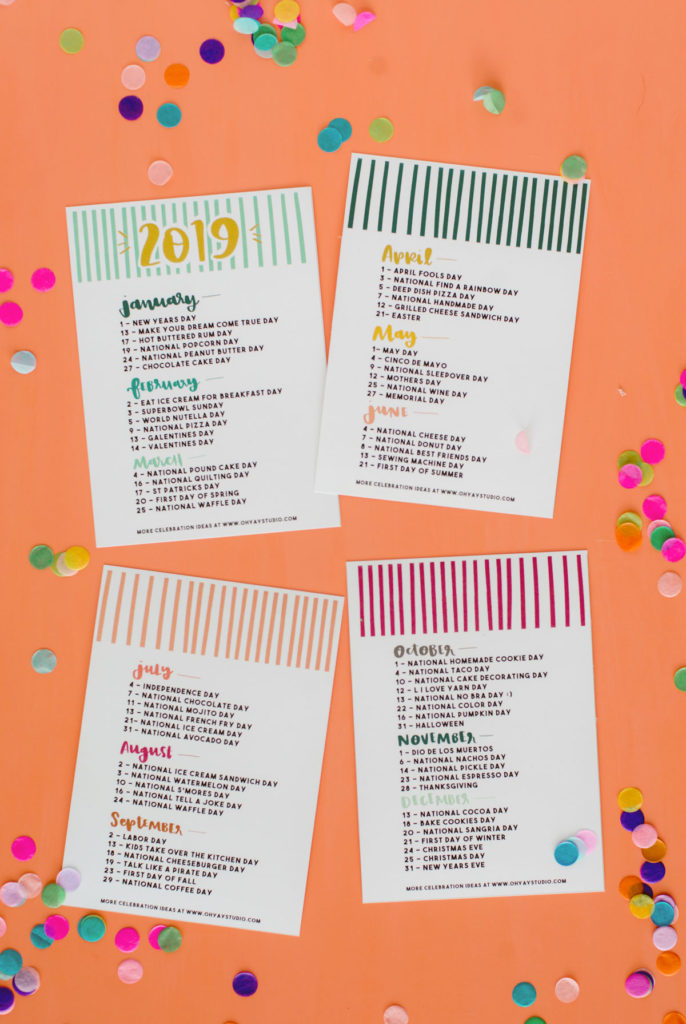 Download the Calendar HERE!
Last year on national donut day, we made homemade donut boxes and delivered heaping amounts of donuts to our friends doorsteps with a free printable from the blog! 🙂
Or on national margarita day, you bet your bippy that I tested and curated my fave margarita recipes to share and enjoy (annnnnd I tried to do a delivery of margaritas to friends but turns out that you can't drive with pre-mixed drinks in the car. Who knew?!?!)
Basically these days give me a reason to bring a touch of joy to my day or my neighbors, friends or fam! It's a small way that I can make someone smile and add a bit of spontaneity and whimsy to life…..I hope you'll download the calendar here and celebrate some of these fun days with the ones you love! 🙂

Grab a copy of your calendar here! And be sure to share it with everyone you want to celebrate with!