Painting tropical bag boards!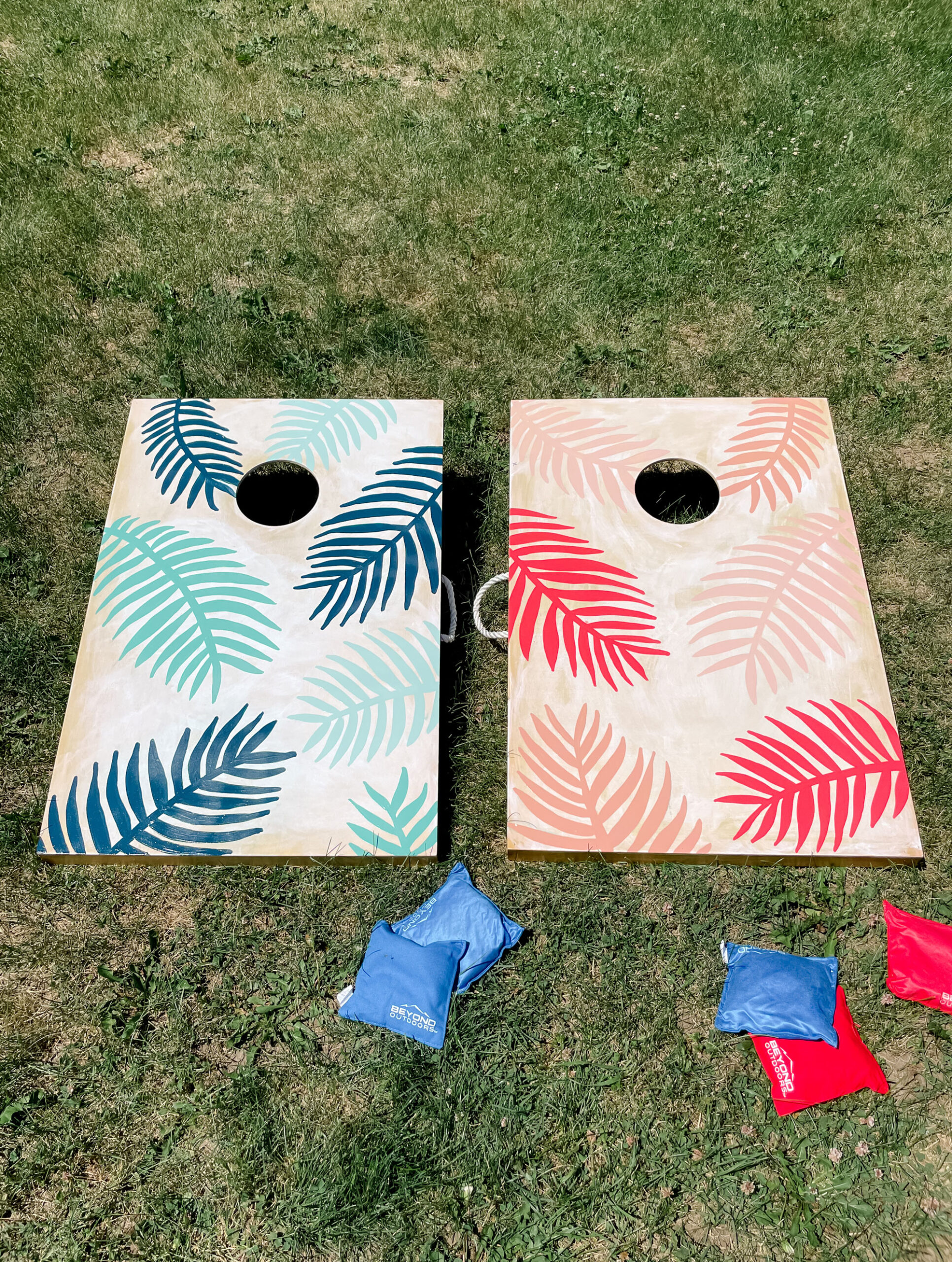 My amazing Sister in law asked me to paint her bag boards for an event this summer and her inspo to me was "Tropical 4th of July" sooooo here we go! 🙂
And I DO have to say that these boards were SO fun to paint (like a mid-size canvas that will be used and displayed at events…yes please) that I might just get our family a set just to have an excuse to paint some more!
The sky is the limit for painting custom bag boards so I 100% to pick graphics or colors that you love or that suite your family or something that just makes you smile as you play outside with family and friends using these them! 🙂
MATERIALS:
A set of bag boards
Sand Paper or sand paper block
Your fave colors of paint – I used all Behr indoor wall paint because that's what I had on hand, but acrylic would do too
Paintbrushes
Some sealer – I used the Colorful shot clear sealer spray (ammmmmazing)
Some paper towels
The first thing I did was prep by boards by sanding them down as best as I could to get any factory "finish" off – the paint will stick better to a roughed up surface!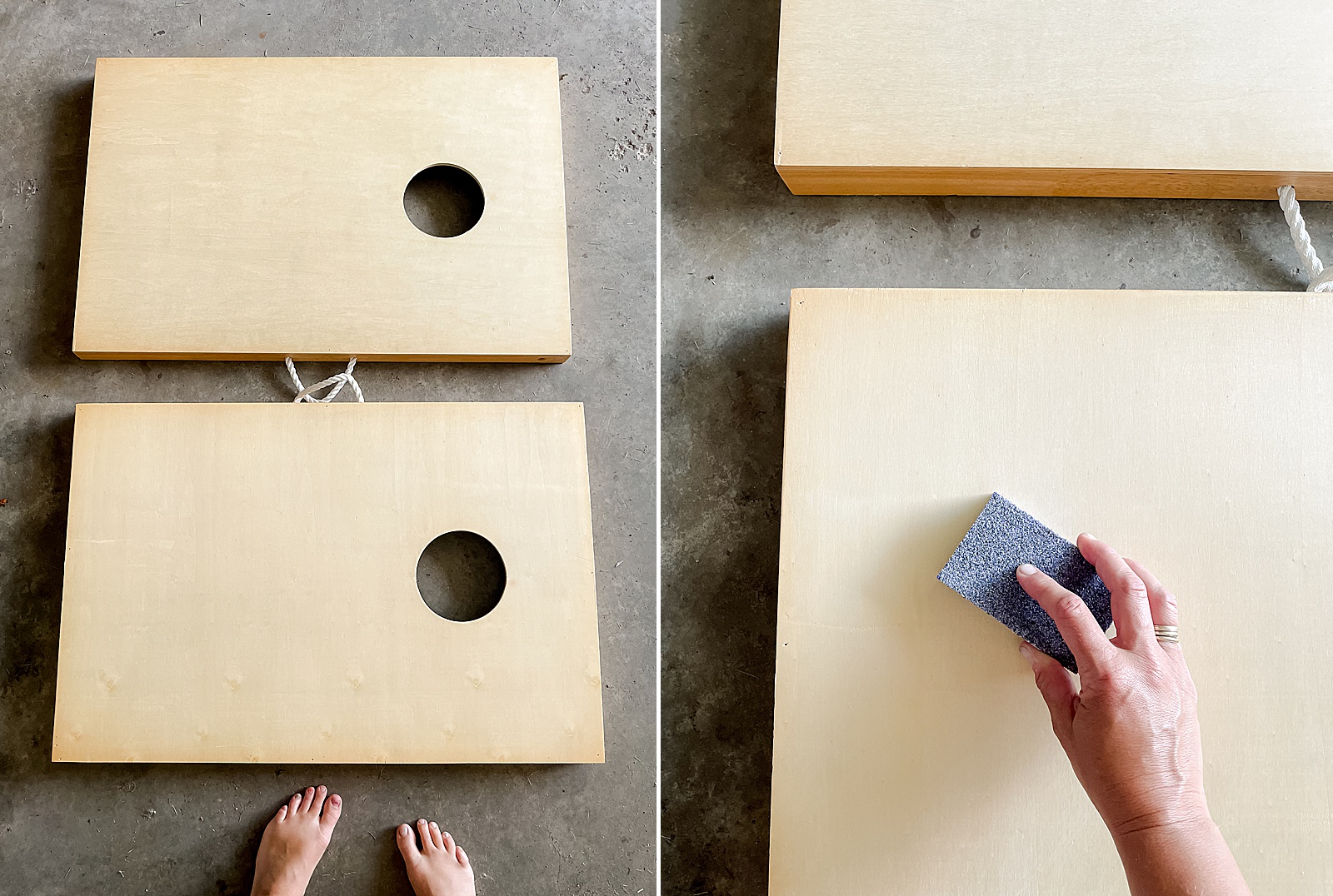 2. I then dipped a paper towel into some white paint and started rubbing small amount of paint all over the boards for the background. I wanted to add depth to the boards AND add some "whitewash" effect which is always so beachy! 🙂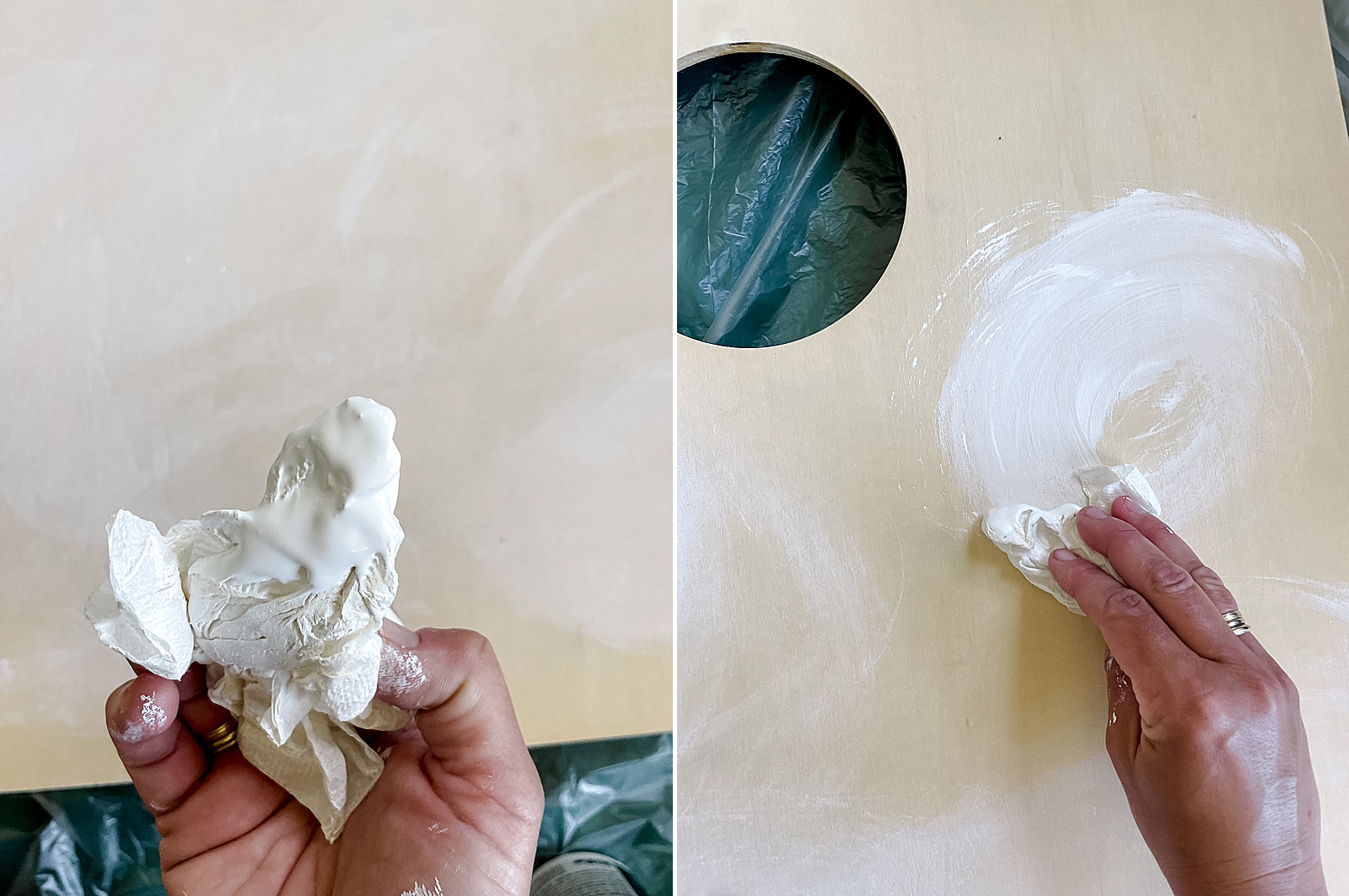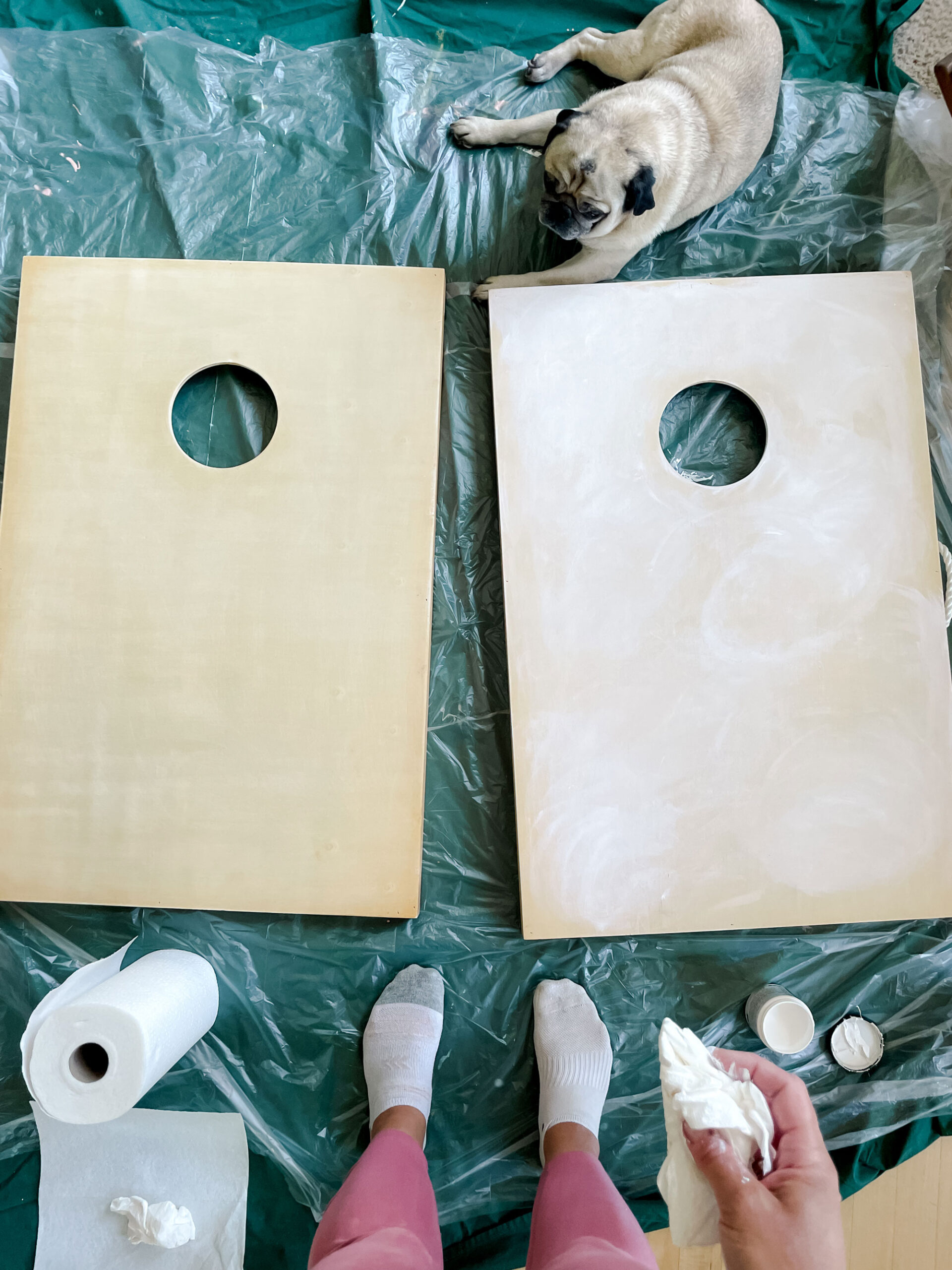 3. HOT TIP: Use chalk to mark out your design! Chalk wipes off SO much faster and better than pencil! So I began to draw the palms all over each board in a balanced way that wasn't perfectly symmetrical to one another! 🙂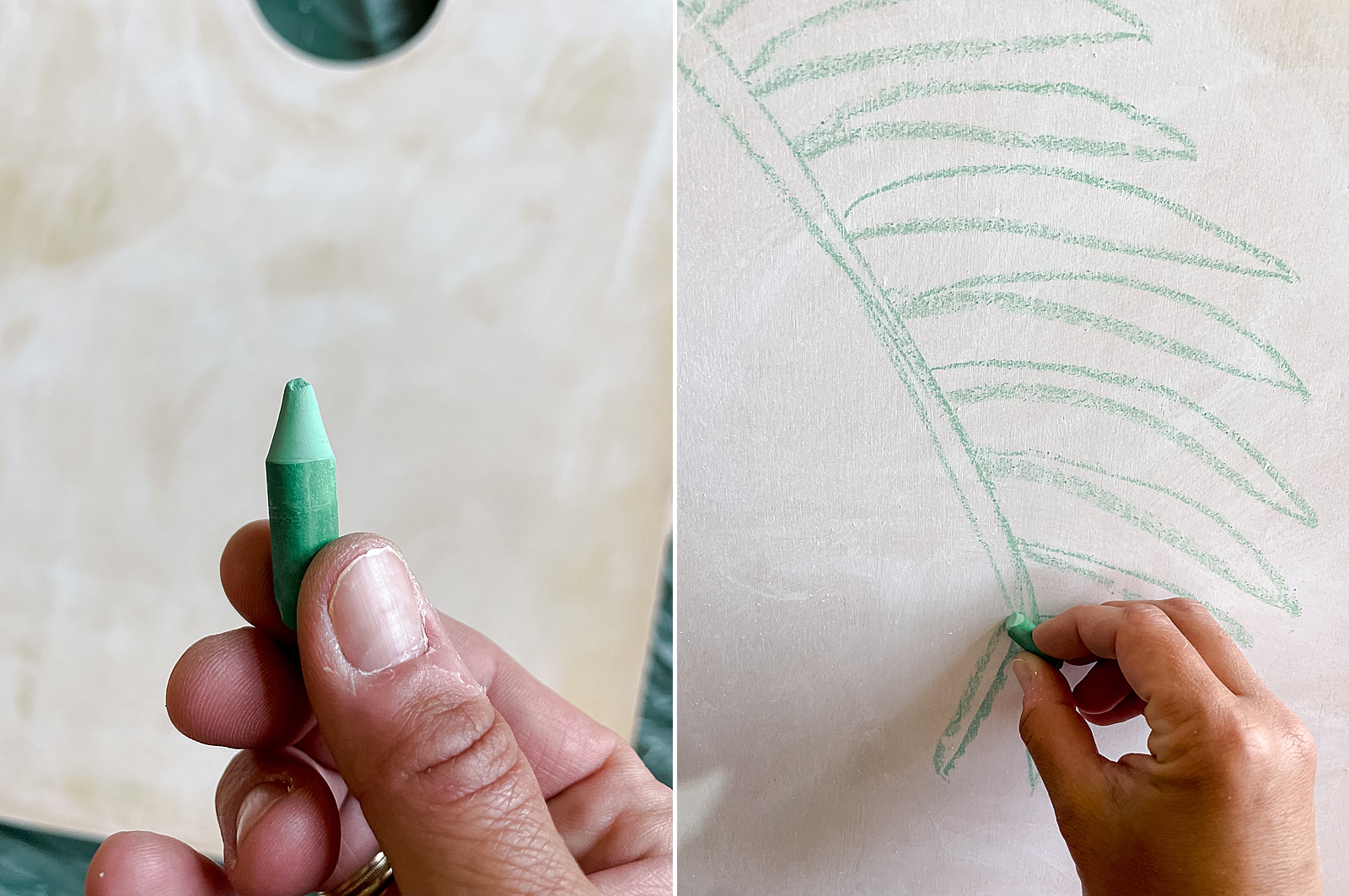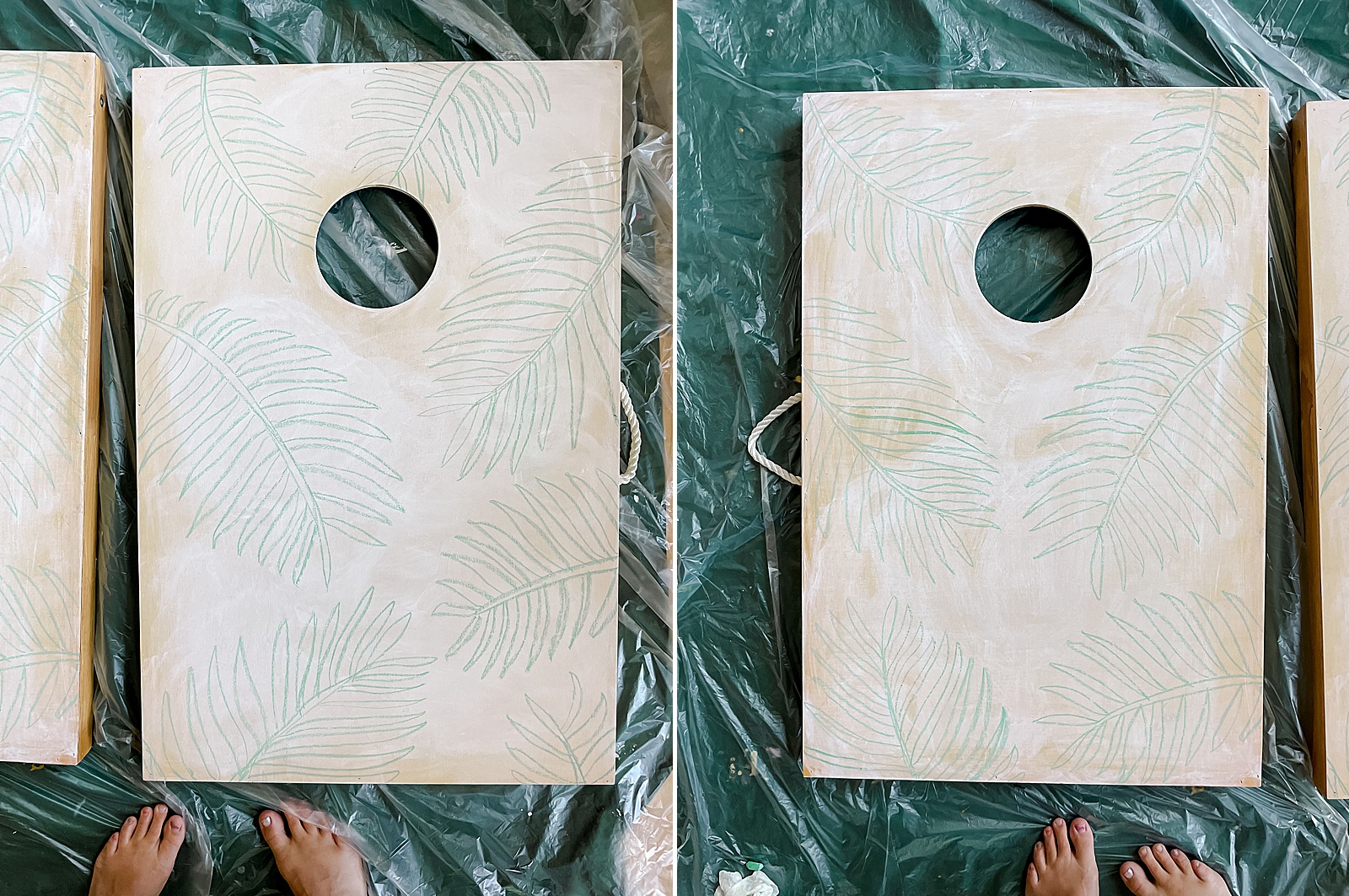 4. Time to PAINT! When things are blocked in already with chalk it makes painting SIMPS! Like, it literally transformed the board into a paint by number (kinda)! So I just took my brushes and started painting in each color!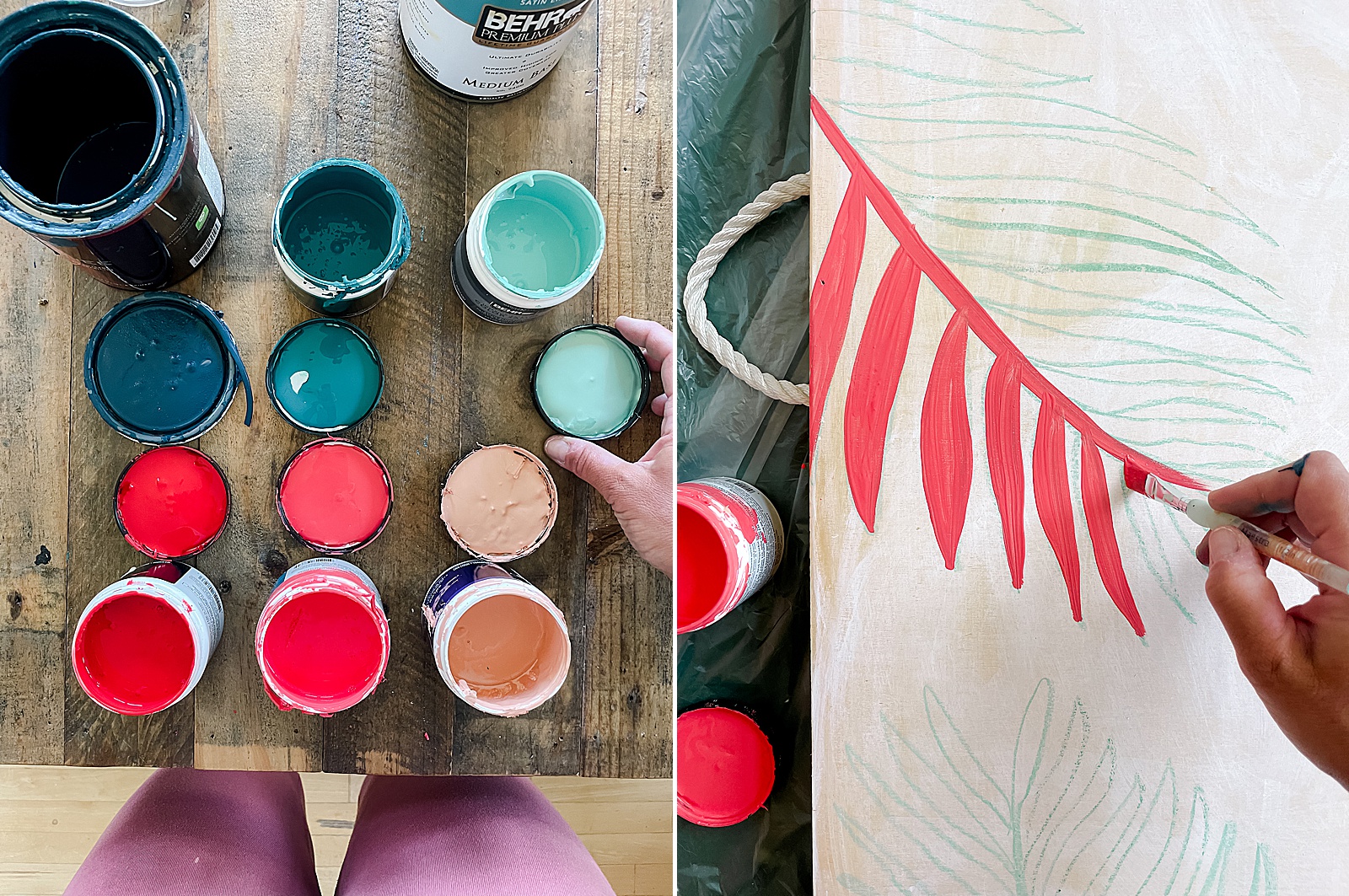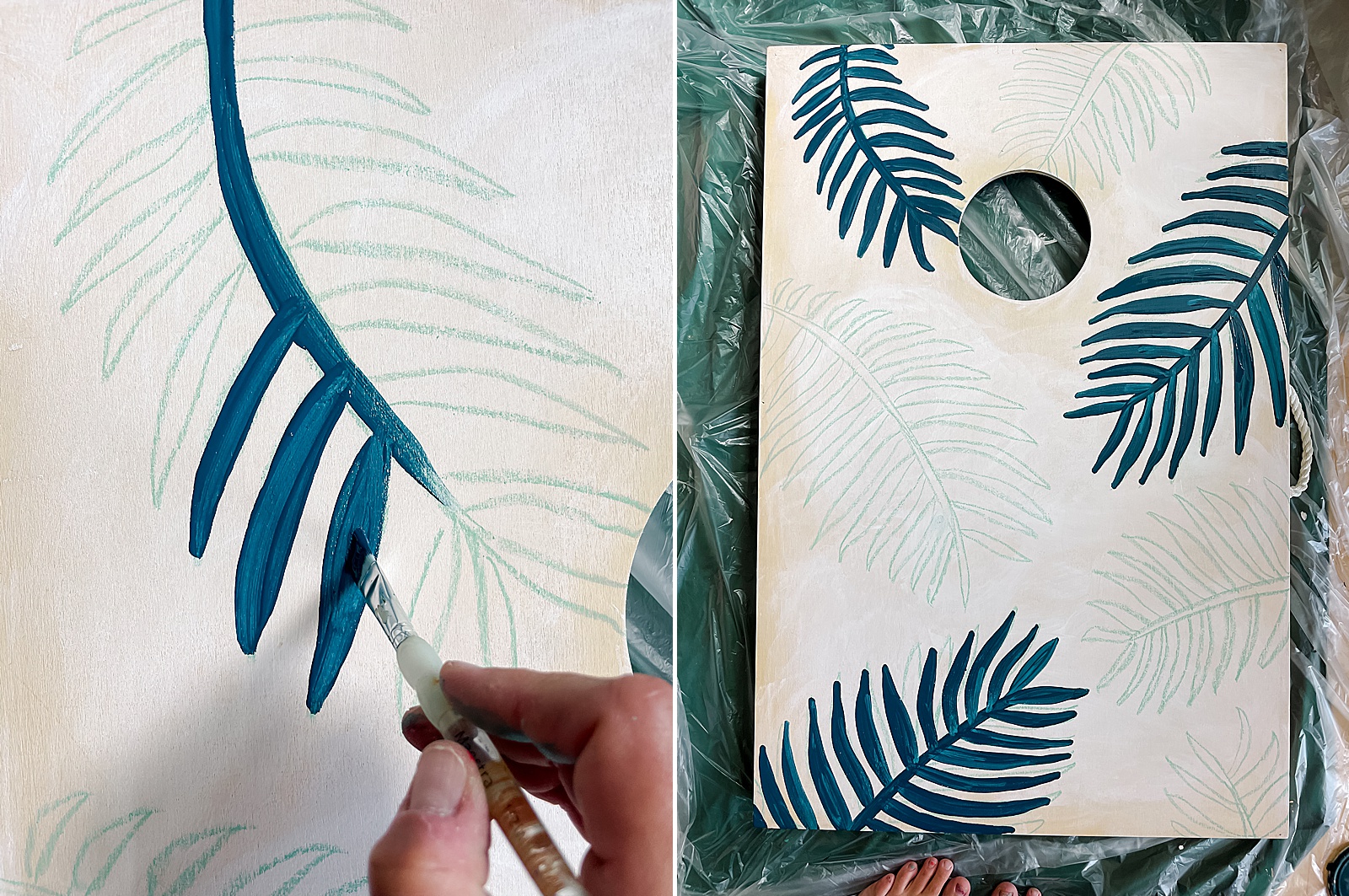 The colors I used were (all Behr colors….I usually buy the color samples for ease)
Roulette (the darkest "reddish coral")
Coral Cloud mixed with just a touch of Roulette to make it darker
Added white to the Coral Cloud mixture for the lightest pink
Nocturne Blue
Bubble Turquoise
Tidewater mixed with a touch of Bubble Turquoise (it was too light "as is")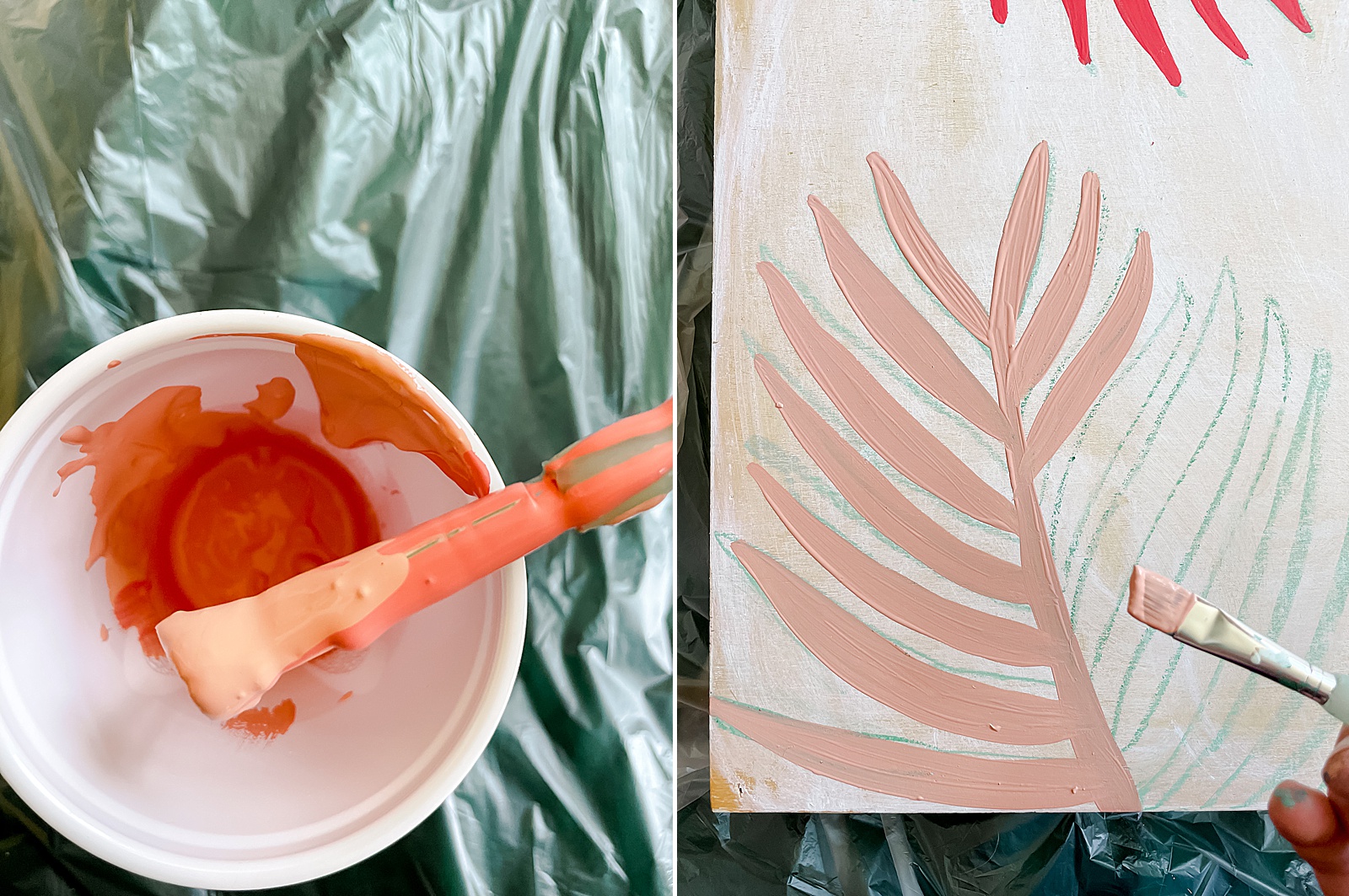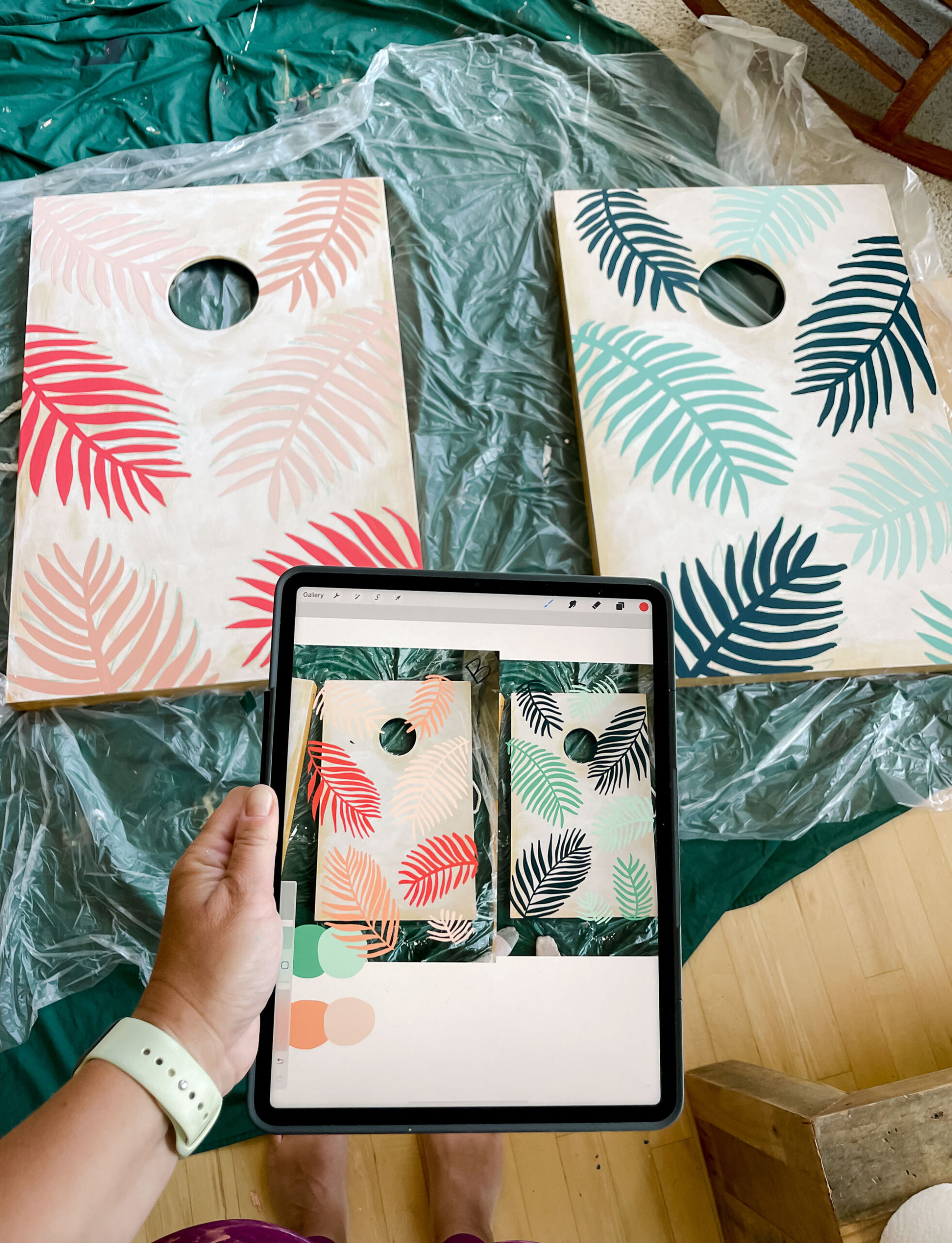 5. After the boards are completely dry, grab your Colorshot sealer to give 2-3 solid coats onto the bag boards! 🙂 Be sure that the boards are coated really well since they will be toted around, used and constantly having bags slammed on their surface….so a good few coats is really necessary! 🙂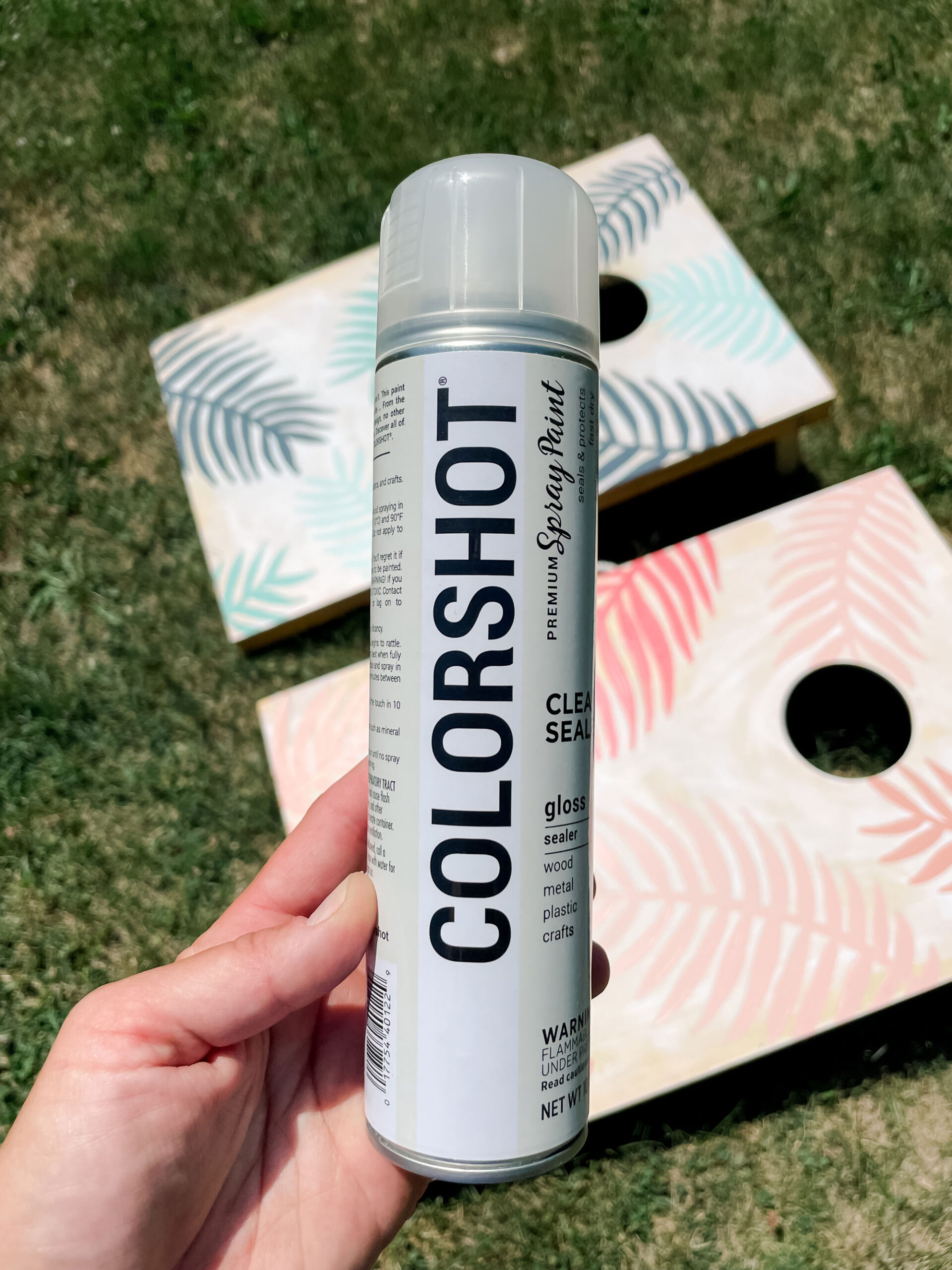 TAAA DDAAA! Your custom bag boards are amazing and beautiful and so full of personality!