Free colorful, spring-inspired phone and tablet backgrounds!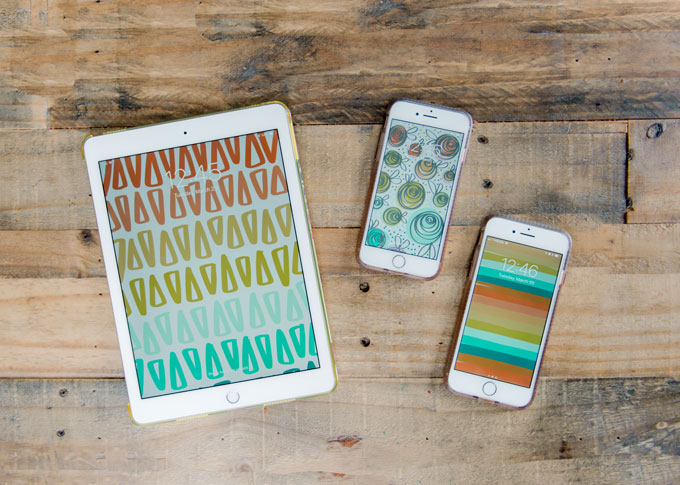 Who doesn't LOVE spring and the colors and the ALL THE FEELS that it gives you?!!? eh?! Its by far my FAVOOOOOORITE season! EVER! Fresh green grass, puffy white clouds, birds chirping, and all of the cute flowers popping up through the ground. Don't mind the fact that we still have a few feet of snow on the ground here in WI….thats not the point! 🙂 The point is that fresh, happy, colorful life is about to spring from the ground………so why not update your phone or tablet with a new, colorful background too, eh?!?! 🙂
They are free and you will love them……I promise! 🙂 Download them in the links below!!! 🙂
Download the happy triangles HERE!
Download the colorful stripes HERE!
Download the spring flowers HERE!
You should be able to just click the link, save the image to your phone (or tablet) and then set it as your background or lock screen! 🙂 HAPPPPY SPRING everyone! 🙂