DIY jolly rancher letter crunchers | national children's craft day PT 2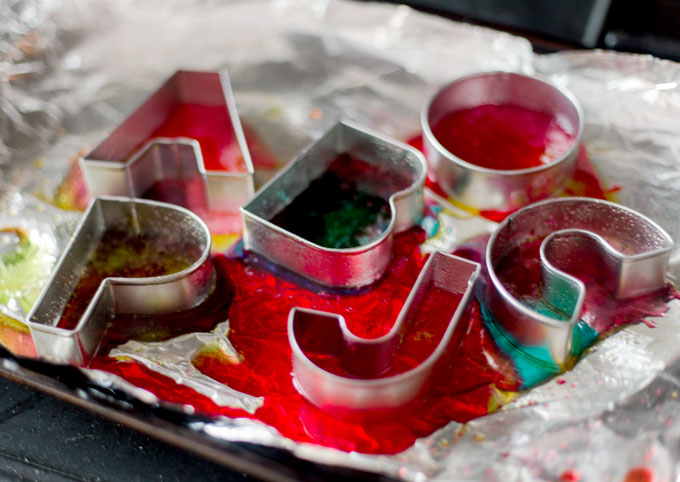 Zeke about DIED when I told him that we get to smash candy, play with candy and then eat the candy….sounds like a kids dream afternoon, eh?! 🙂 Ok….maybe I didn't let him smash with the hammer TOO much….but he did get to do some damage! 🙂
These jolly rancher crunchers are another little fun projects for National Children's craft day today…..they require minimal supplies (many of the ones already on hand for the DIY swirly letter crayons) so they are an extra "add-on" to your afternoon of projects!
HAVE FUN! And don't forget to chomp a BIG BITE when they are hardened and out of the oven!
Supply list:
a bag of Jolly Ranchers
a plastic baggie and hammer (and a solid surface to pound, like the back of a cutting board)
aluminum foil
cookie sheet
oven
cooking spray
cookie cutters
Have fun and don't forget to tag @ohyaystudio on social media so that we can follow along with the fun! 🙂