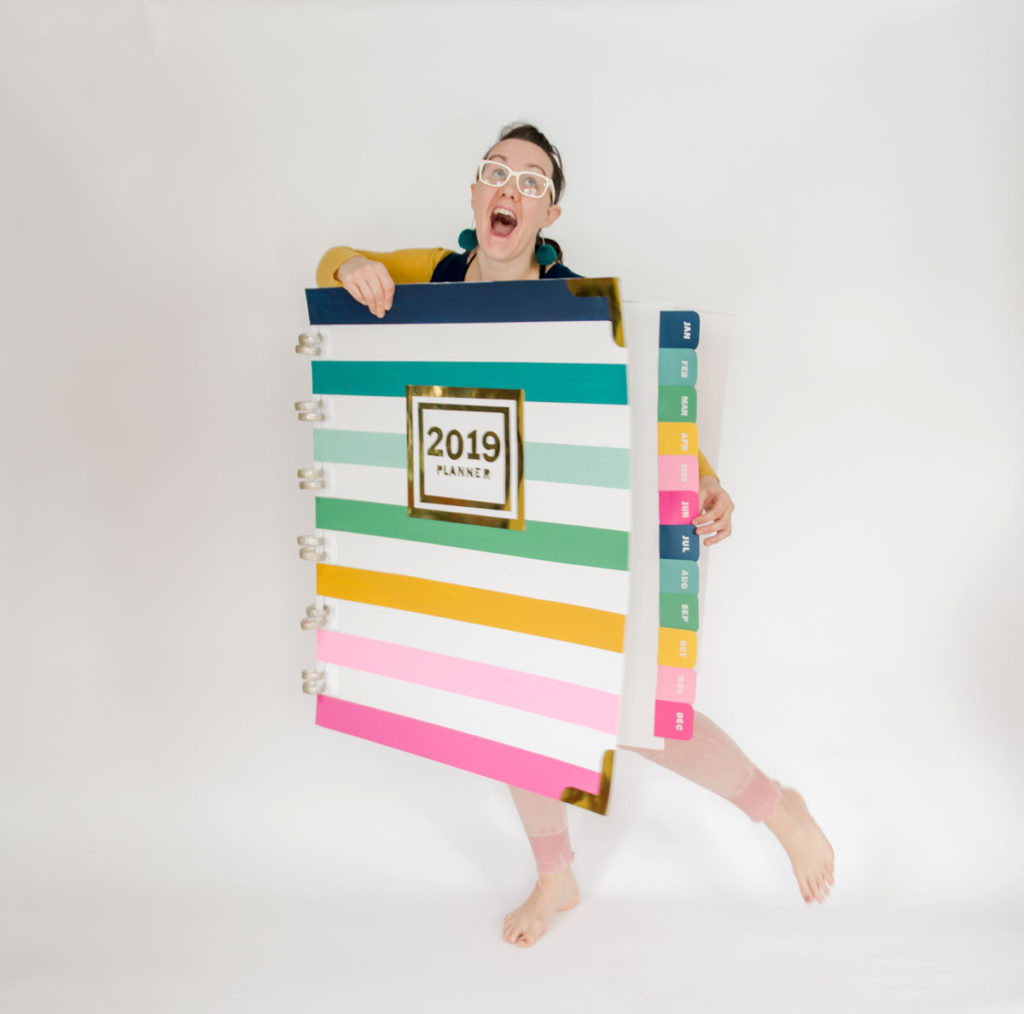 It's January first of a new year! Everyone is filling in their 2019 planners with goals and dreams and ideas, and I'm just over here dressed up like one! WEEEE!
This DIY (and super easy) planner costume is part of a new idea and project that I am kicking off today! I am embarking on a little creative journey to make one costume per month: something playful and funny and something that stretches my creativity each time I sit down to sketch. Maybe I try new materials or processes. Maybe I make sets of costumes or for different ages or styles. I don't REALLLLY have a plan (shocker!) but what I *DO KNOW* is that I am wildly excited about some of the materials I plan to work with AND I am SO excited to stretch my creative muscles on this little venture.
SO buckle up, because today I am sharing my DIY 2019 planner costume to kick off this new year and new idea!

[Read More…]